Having a weekend to spare in Munich during the winter times is always nice, but what if you want to get out of the city and see a bit of nature? Going skiing is one option, but a lot of people do that, so you will queue on the highways with all the other guys. And surely you will not be alone in most of the cases. So how about going for a walk in the forest and see some wildlife?
Deer is very rare in Bavaria as they hunt for it a lot, but in the Forstenrieder Park, South of Munich there is still a good population and the chance is high of spotting some from the hide they installed during the winter times. Many people make use of it during the mornings, but actually the late afternoons are much better. During that time of the day you will be nearly alone and at least this winter we always had great sights. However the photo opportunity is a bit limited, as it gets dark early, but there is a chance.
Beside that you will have good opportunities for a hike in the snow, if there is some. Unfortunately we had not too much of it this winter. So from our perspective a nice alternative for a walk and some nature close to the city of Munich.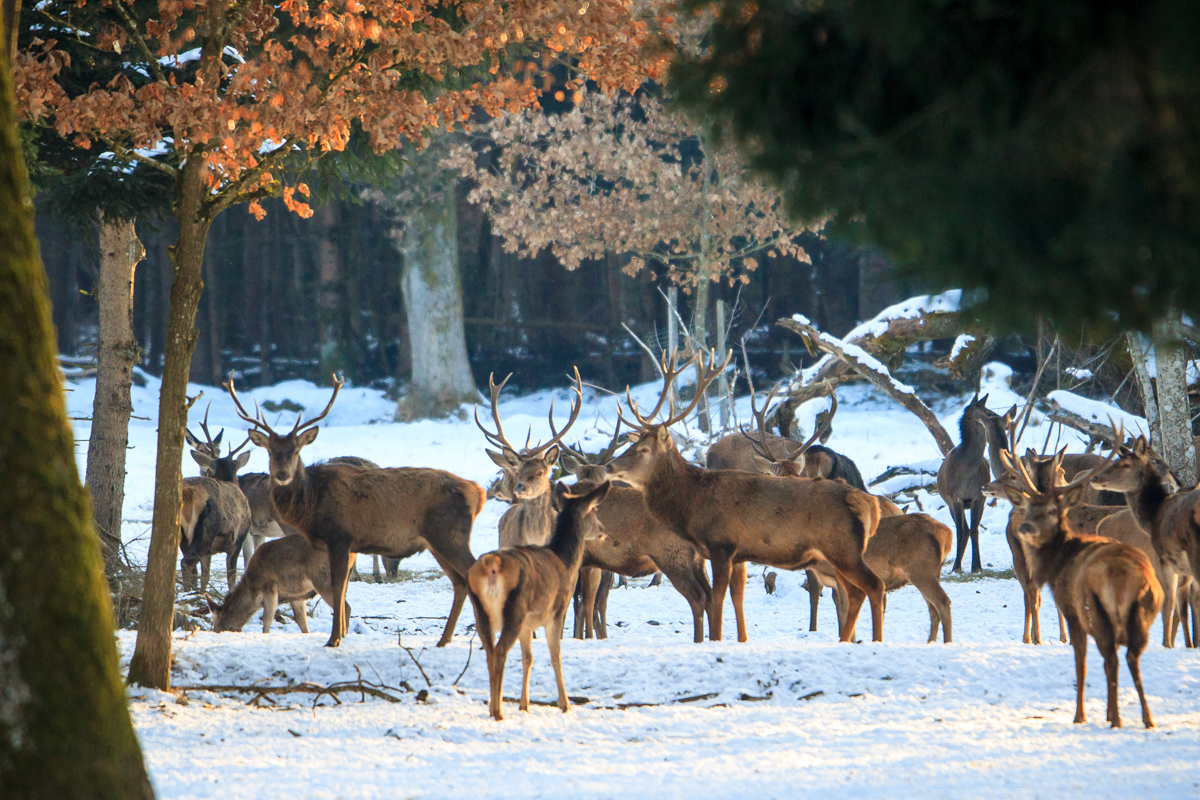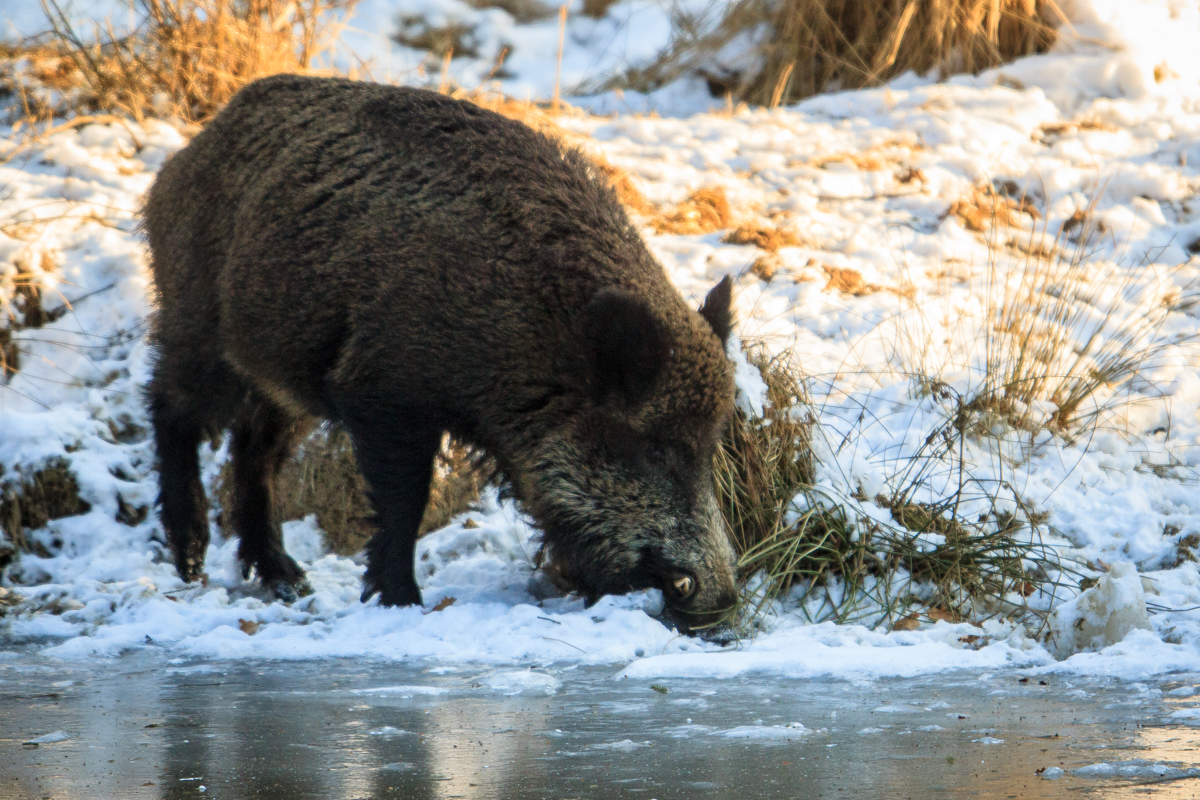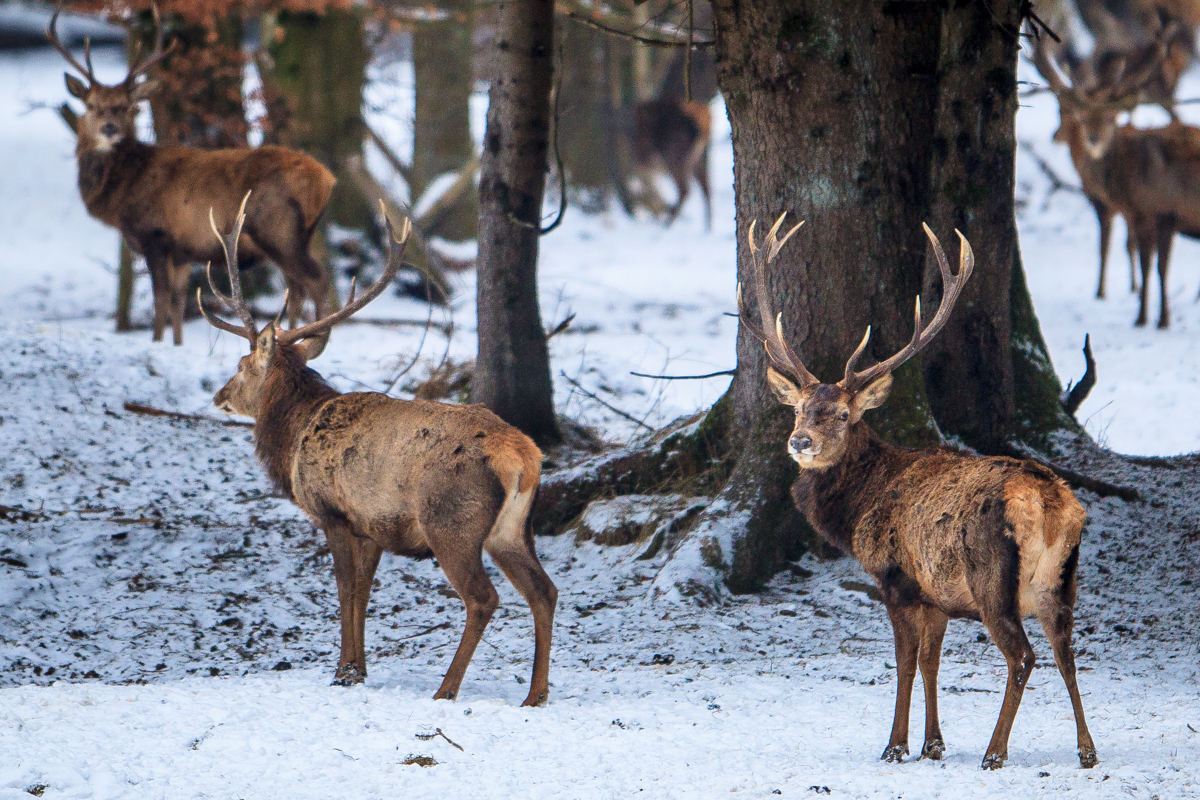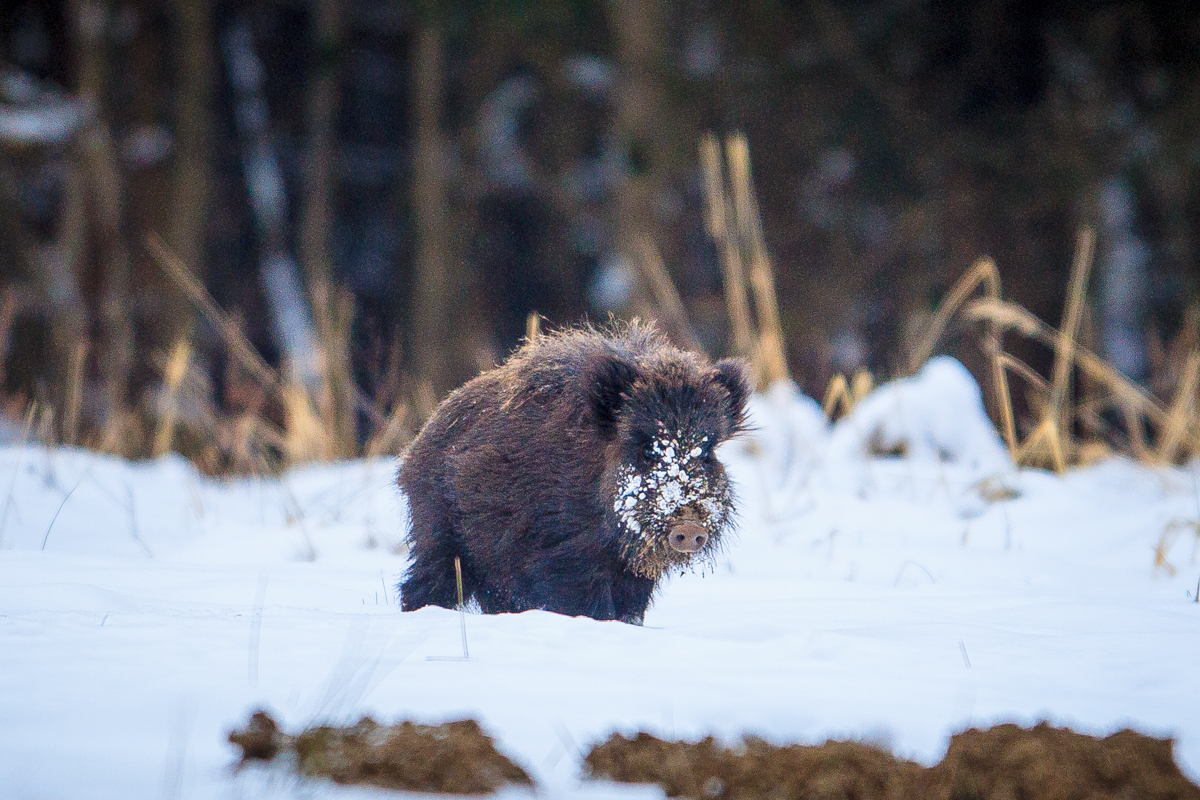 A bit further away from Munich, basically near to the Olympia Stadium in Garmisch Partenkirchen, you have another opportunity for a nice walk on a winter day. Even though nice during the summer, Partnach Gorge is even more recommended during the winter and then you could even combine it with some other winter activities in the region, but still worth a short trip from Munich on a weekend. Unfortunately you can't avoid the crowds fully and also a lot of tourists will go there, but when you arrive early you have a good chance of avoiding the visitor peak.
The walk to the gorge is not too long and the gorge itself is about 700 meters long, but really beautiful, especially when its really cold and you have a lot of ice.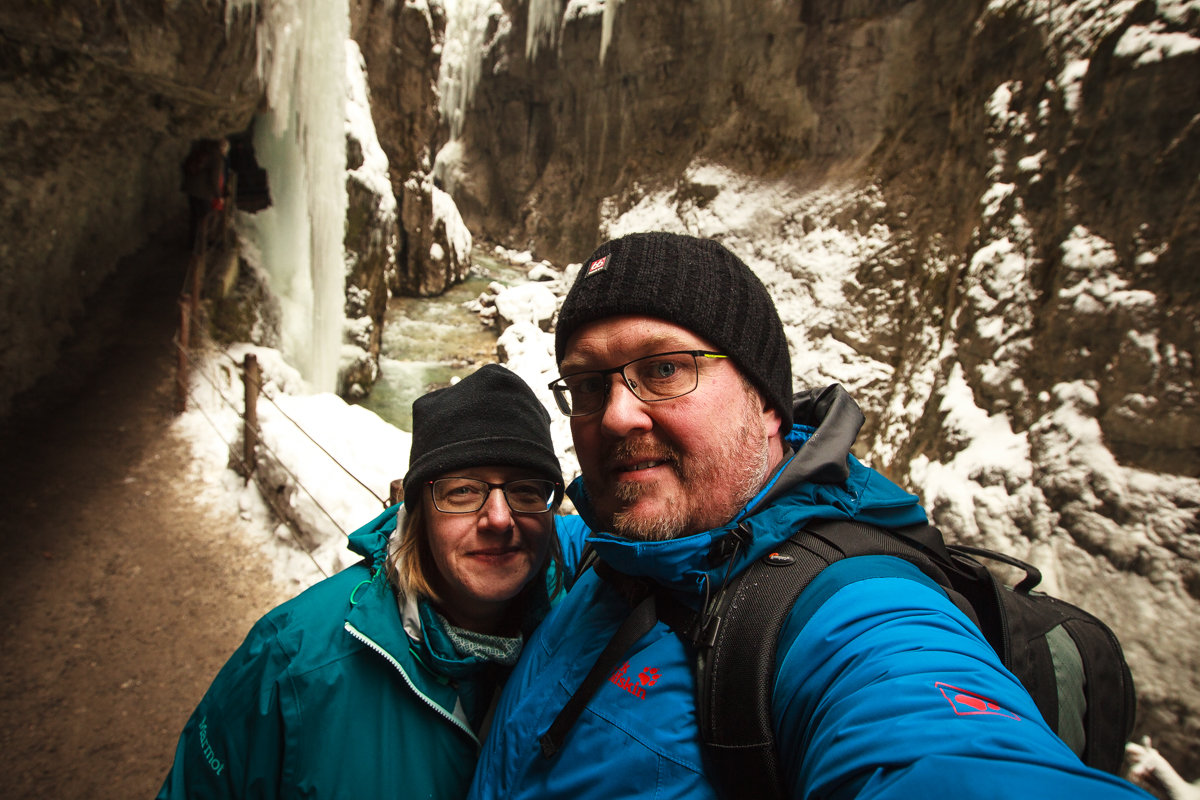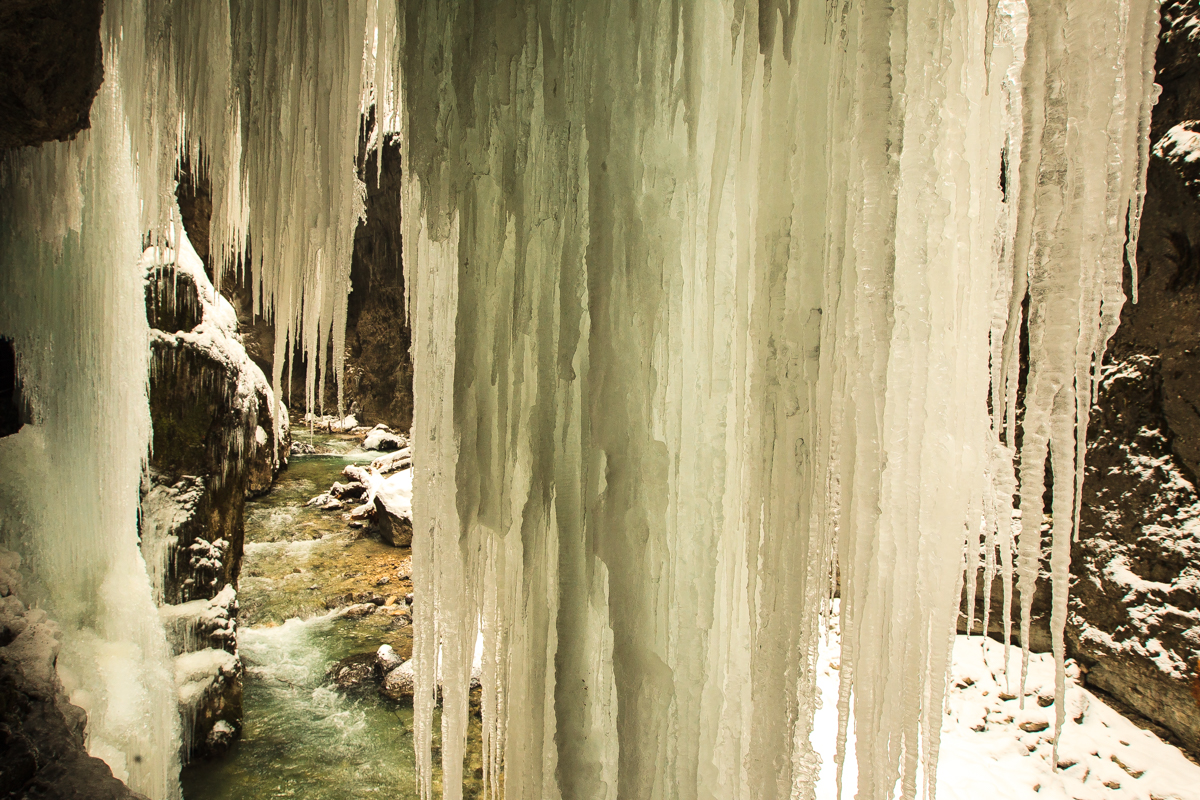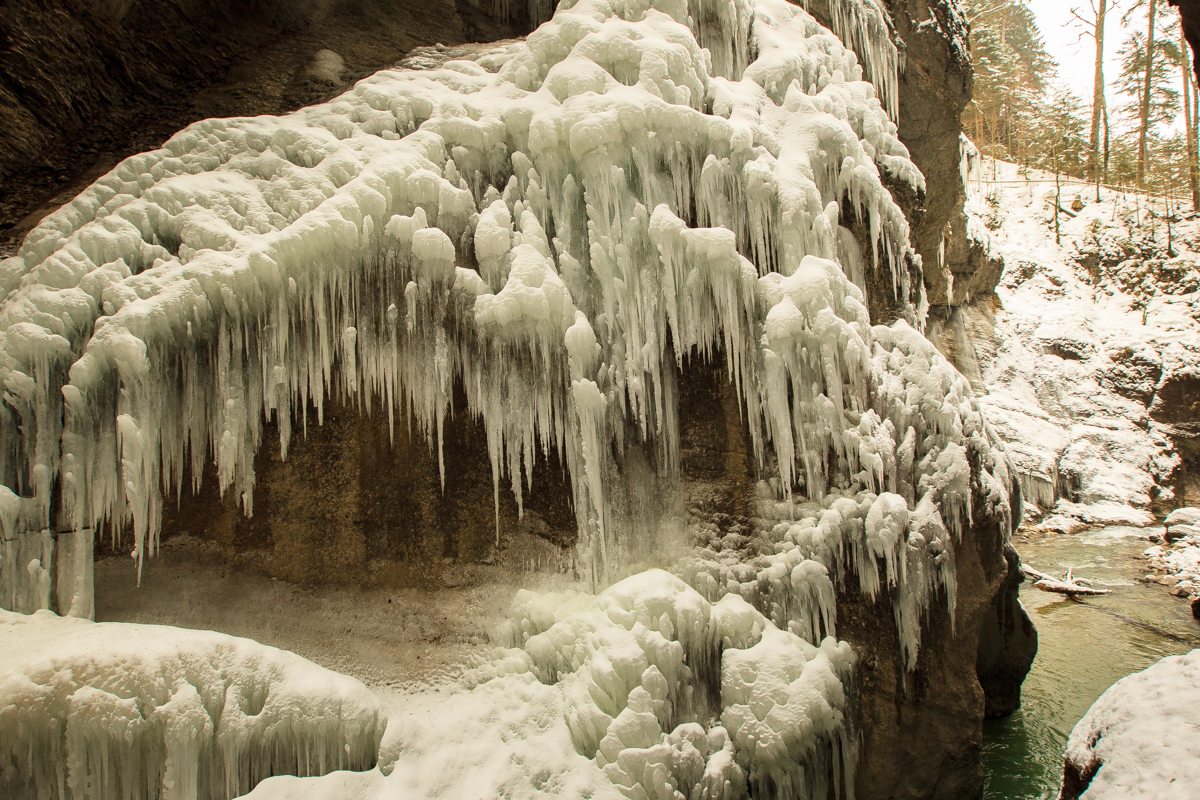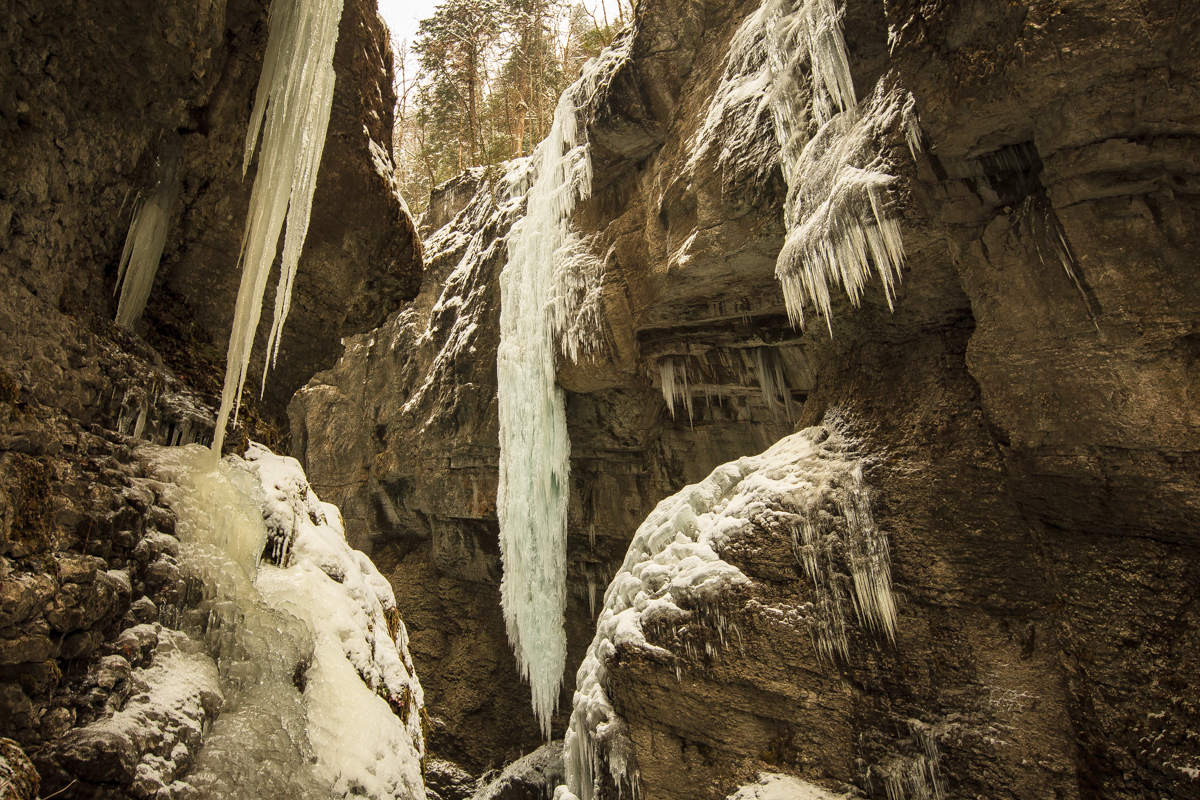 There is of course so much more to do, but we hope this provides you a bit of inspiration what you can do around Munich also during or especially on a winter weekend.