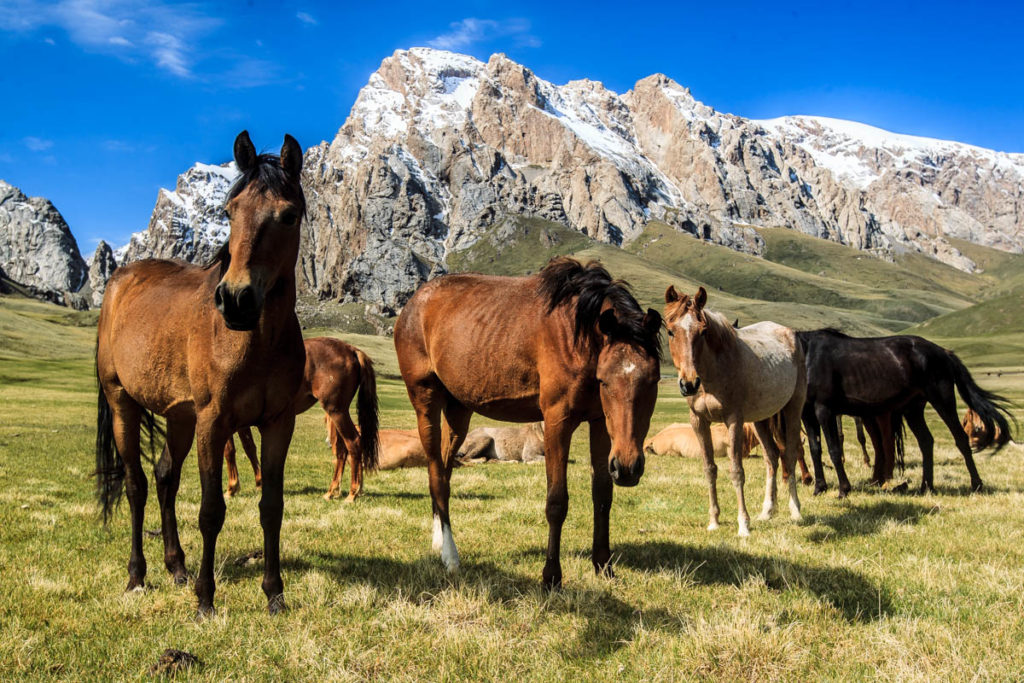 Kyrgyzstan – for us a place that took a while to warm up with it. People were friendly but all in all a bit reserved and also the nature took some time for us to reveal the full beauty.
However in the end we spent about three weeks here and enjoyed it a lot.
Here some details to provide you an overview…
Distance in Kyrgyzstan: to be updated later
Diesel consumption total: to be updated later
Average cost per liter Diesel: to be updated later
Nights on official campsites or hotels: 3 (camping at a hostel in Osch)
Days in Kyrgyzstan: 20
Total costs including fuel: 632 €
Border crossing experience: Very smooth process, no problems at all and all very correct.
Car maintenance: Nothing special, just a check if all is okay.
If you want to discover Kyrgyzstan in moving pictures, here you go…
And as usual, music produced by Ali Raini! What to say? It leaves us speechless to see the effect of the fantastic music and how it works together with the pictures.
Special thanks this time to Wiebke and Tobi, a) for the great time together and b) for the contribution to our video!
You can of course also watch it on YouTube directly.
So what are now our highlights and lowlights in Kyrgyzstan, what would we recommend you to see and what maybe not?
TOP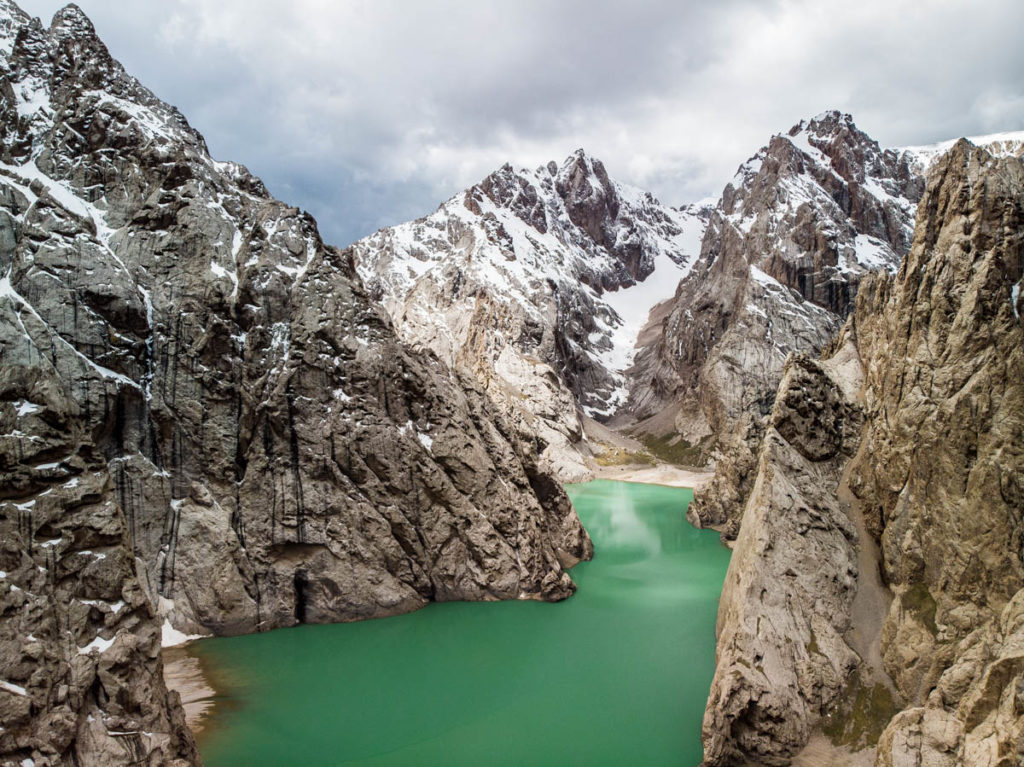 Kel-Suu Lake – Absolutely THE highlight for us and despite the efforts for getting a border permit a great place to visit. The track out there is by far not as bad as they tell, so it is not a tricky drive, but the landscape is amazing.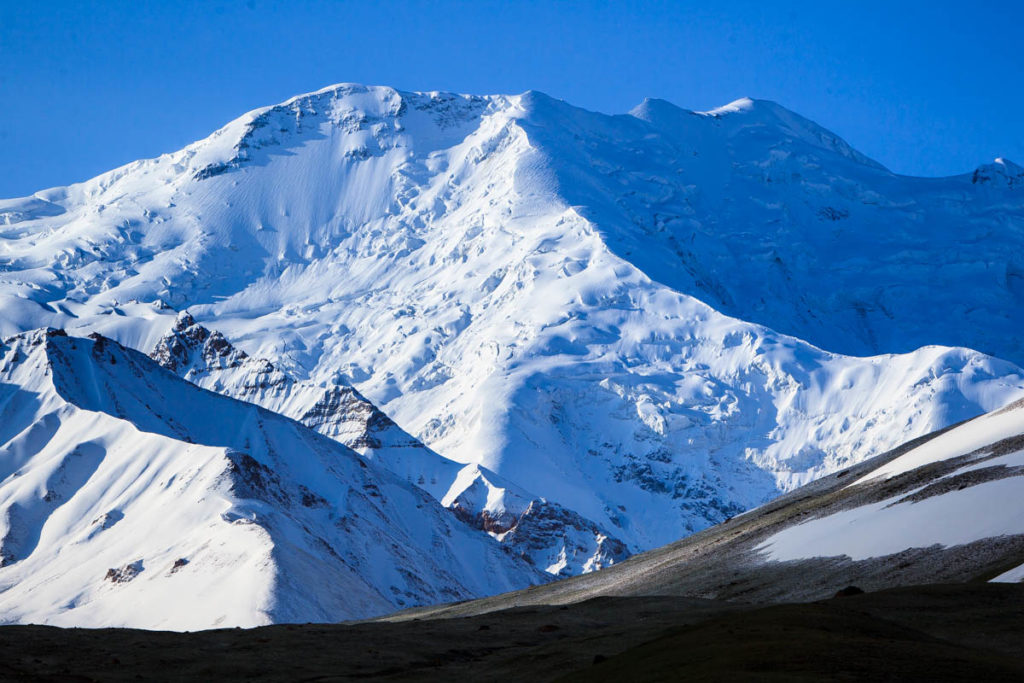 Lenin Peak – What a view in the morning when you wake up! And even better when it was snowing all night and you started wondering already how to get down the road again. Still an absolute highlight being there.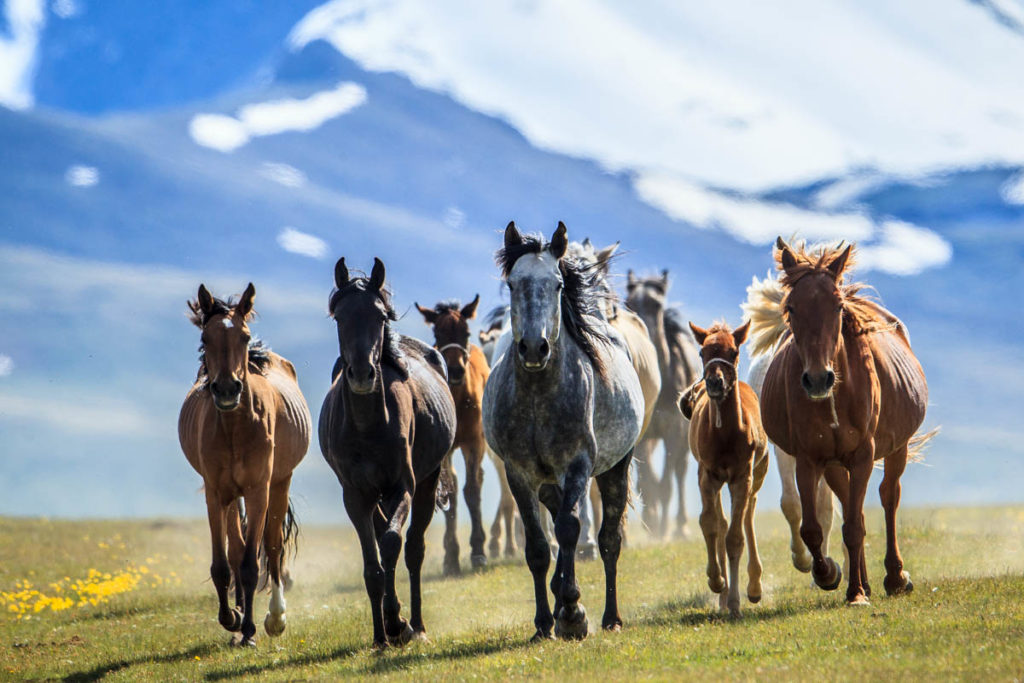 Song-Kul – Beautiful, at least when the sun is shining. The lake as such was not that amazing, but the whole landscape around which the yurts and the horses roaming freely make this place so special.
LOW
We haven't had a real low-light in Kyrgyzstan while traveling the country.
Somehow we did not get really warm with the locals, different kind of mentality, so kind of difficult for us.
However this is of course a very personal thing and the country as such has surely been beautiful and worth the visit.
Want to know more about our time in Kyrgyzstan? Just check out our related blog posts.
So what's next? Kazakhstan is up on the list; just a short transit planned to Russia, but you never know. 😉