Issyk-Kul Lake, also called the Sea of the Kyrgyz and the second largest mountain lake on this planet (after Lake Titicaca). A huge lake with nice beaches and during the Soviet Union times a very popular vacation destination.
For us, you may call us ignorant, a great stop for some social meet-ups, allowing us to catch up with other overlanders. So we had a nice time with Barbara & Urs (http://reifenspuren.ch) and Eva & Janis (https://www.homemadeadventure.de) at the beach. Here we stayed for two nights in the end, not willing or motivated to move on after a long breakfast the first morning.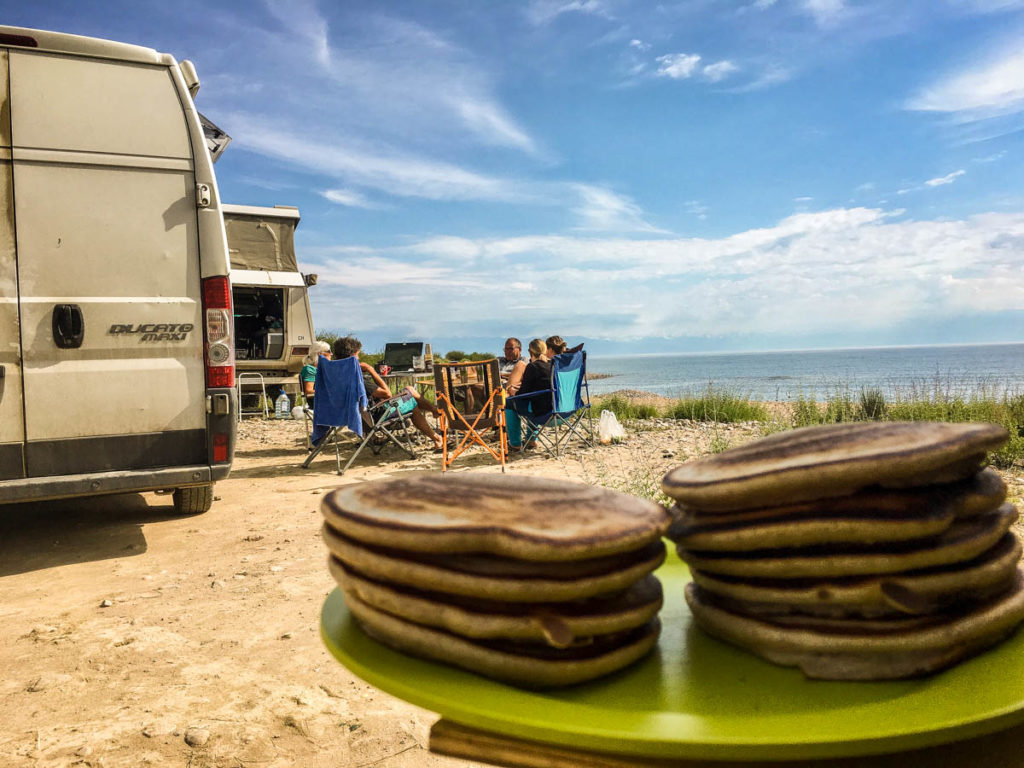 However time flies, so we decided to move on and explore the Fairy Tale Canyon on our way along the coast of the lake. Nice rock formations and not too much of infrastructure, so you can basically explore and walk around as you wish.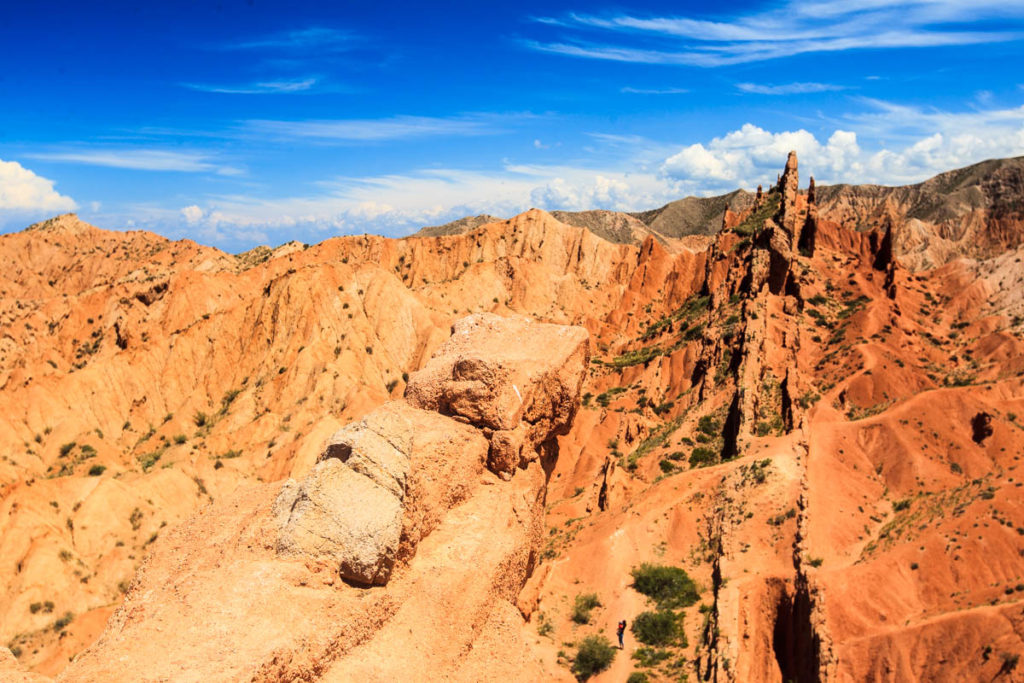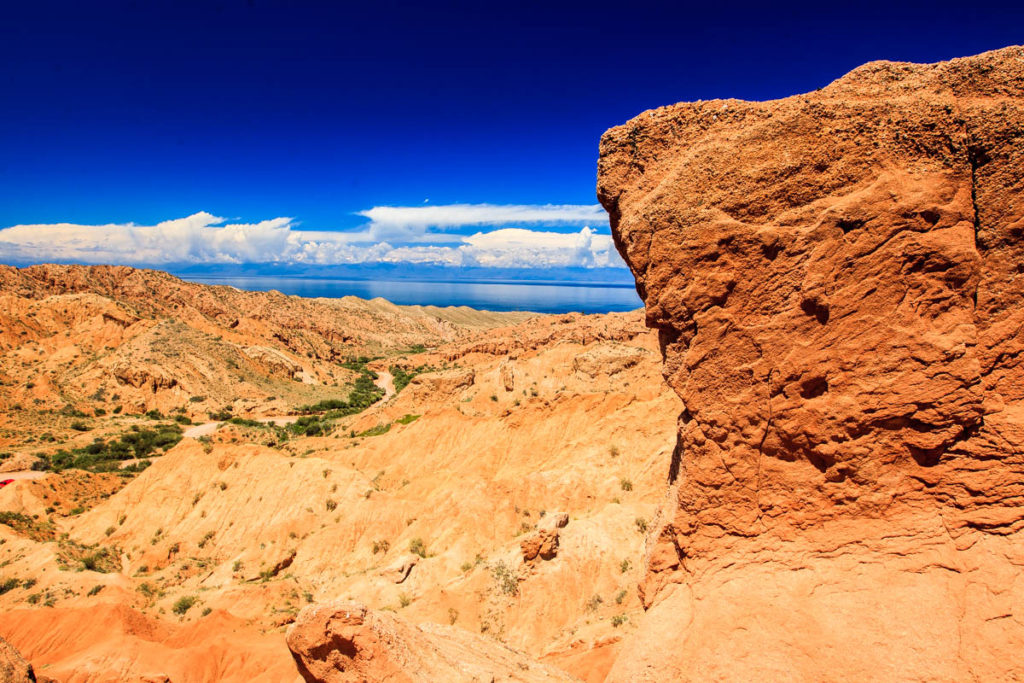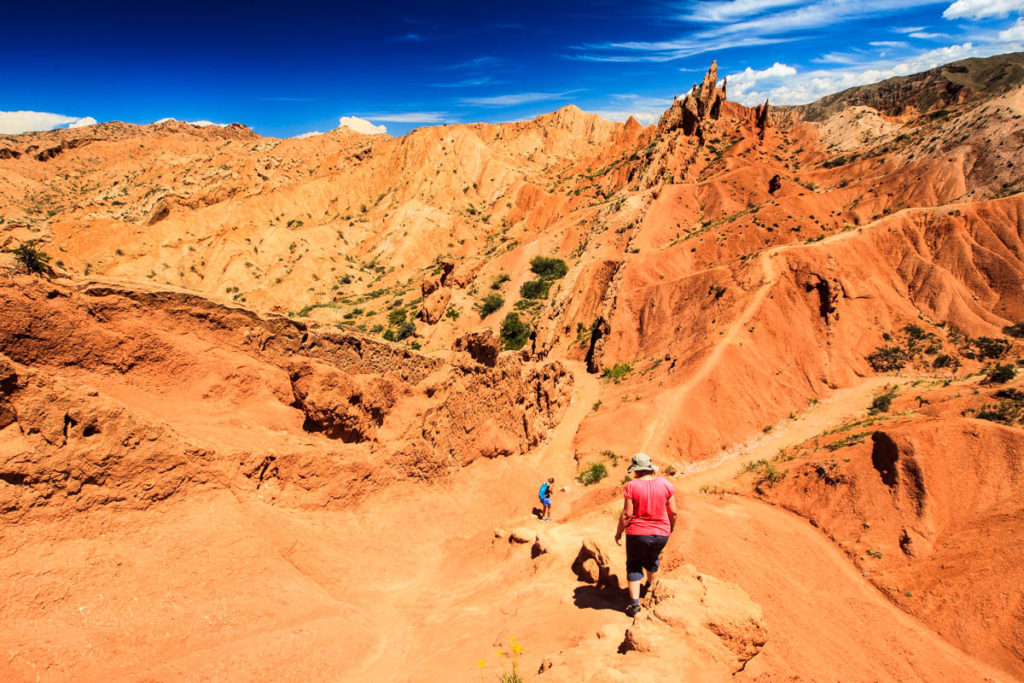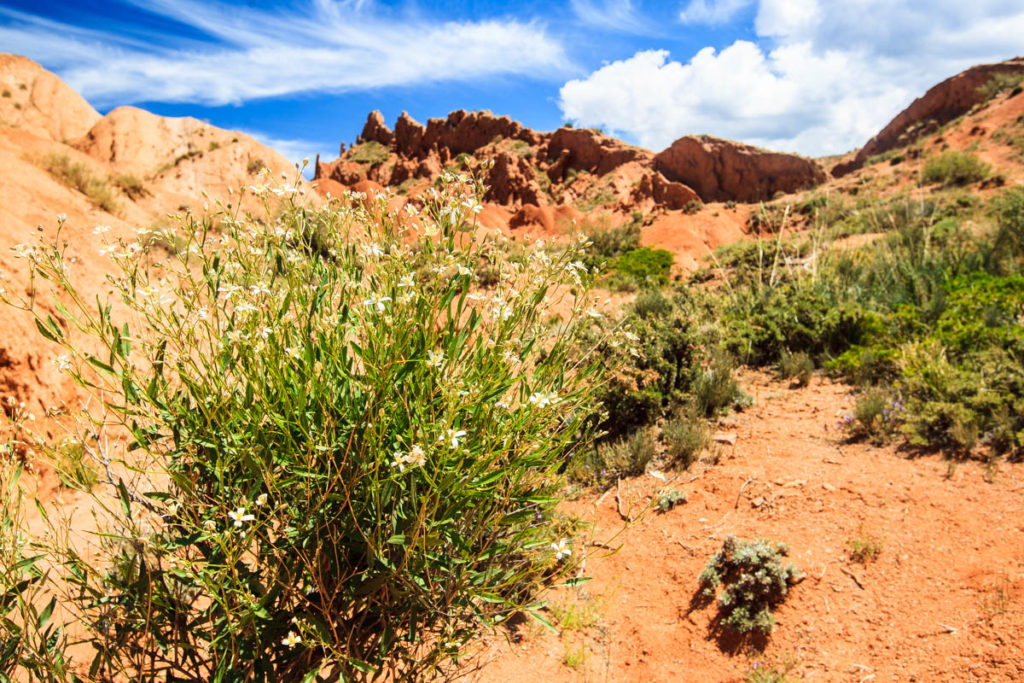 But there are also beautiful spots and valleys close to the sea, so we decided to spent couple of evenings in there…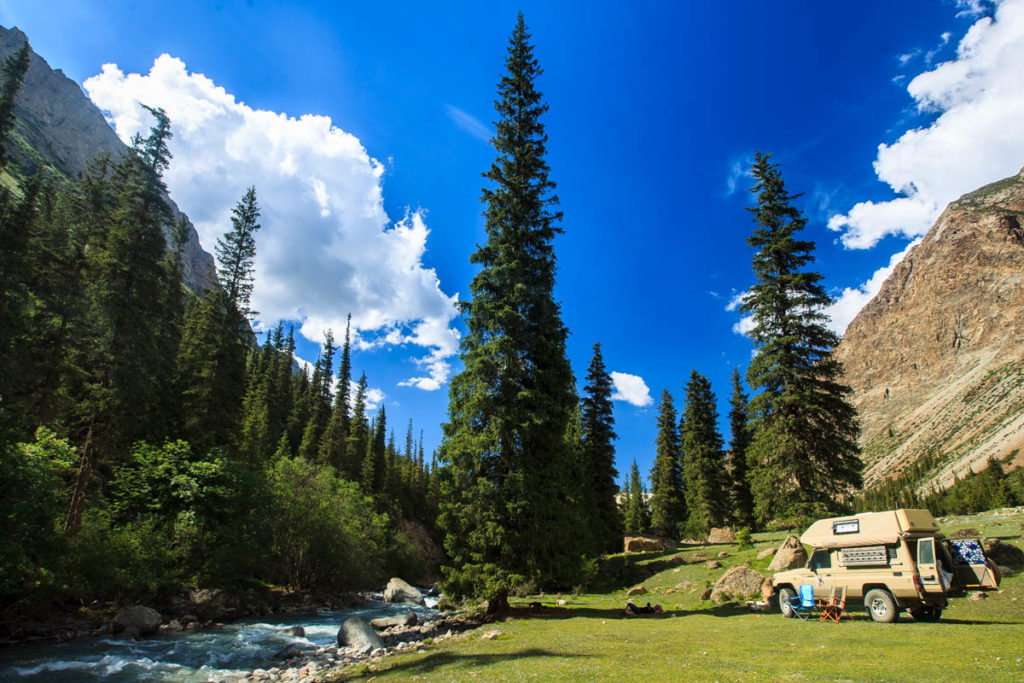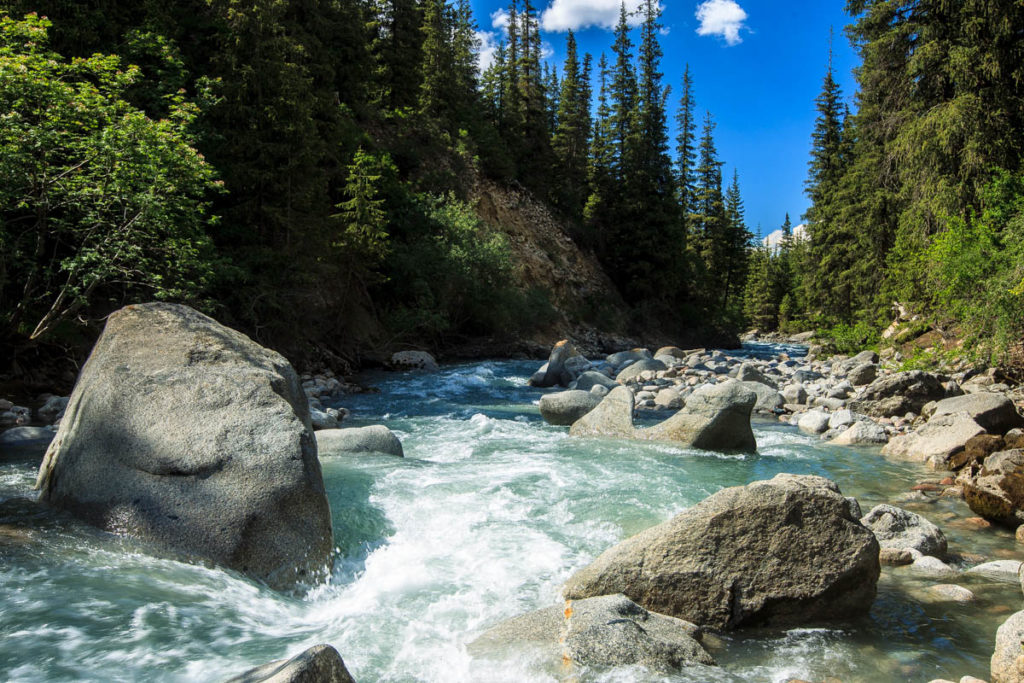 …and what can be better than a nice camp fire in the evening?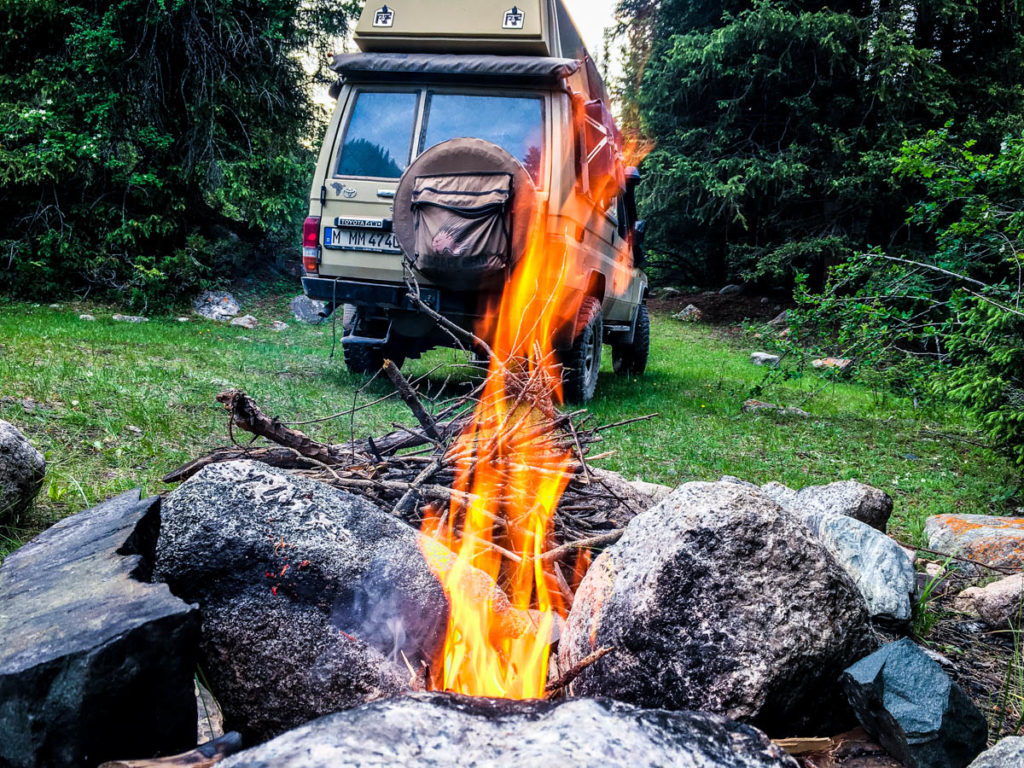 But now it is time for us to move on, 21.131 kilometres done already and just 107 kilometres missing and we will be in Kazakhstan. Somehow getting excited now, feels great looking forward what will come next.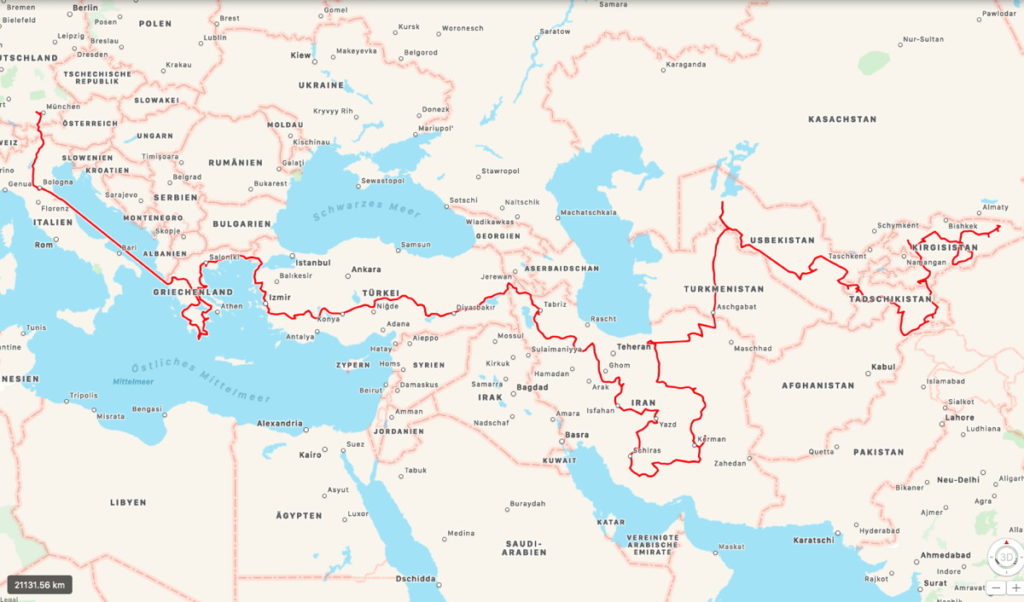 So stay tuned, more on Kazakhstan will follow shortly. 🙂