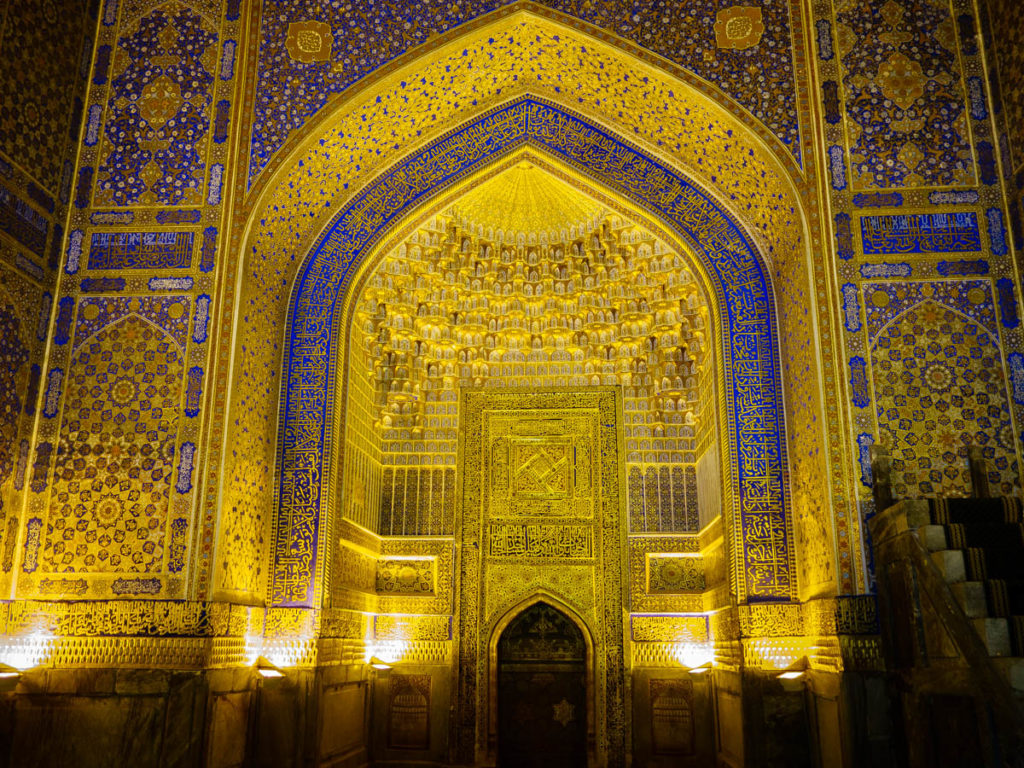 Uzbekistan, what do you know about it? Silk Road romantics with a lot of historic places and a lot of culture along the historic Silk Road? Well isn't that enough of a reason to visit? We surely enjoyed it, even though it is sometimes a bit too touristic for our personal taste. And in addition you can enjoy the Aral Sea, or what is left of it. Still very nice area and impressive what we humans can do to our planet. Should be an alarming signal.
So definitely worth the visit, even though we sometimes had mix feelings due to the high degree of organized tourism in the region. Still you can find a lot of remote spots which you can enjoy for yourself.
Here some details to provide you an overview…
Distance in Uzbekistan: 1.814 km
Diesel consumption total: 188 liters (well, we tanked only 188 liters and filled up in Tajikistan again fully)
Average cost per liter Diesel: 0,63 €
Nights on official campsites or hotels: 4 (instead of camping in the historic cities we decided to spent our nights in hotels, which was at least for us the right decision and we were able to get also our laundry done.)
Days in Uzbekistan: 11
Total costs including fuel: 320 €
Border crossing experience: Easy going, some basic checks after leaving Turkmenistan, but overall very relaxed crossing and done in two hours.
Car maintenance: nothing
So what are now our highlights and lowlights in Uzbekistan, what would we recommend you to see and what maybe not?
TOP
Bukhara – Wonderful old town where we spent two nights, enjoying the atmosphere and great local food. Of course a lot of tourists, but still a very authentic place in our opinion.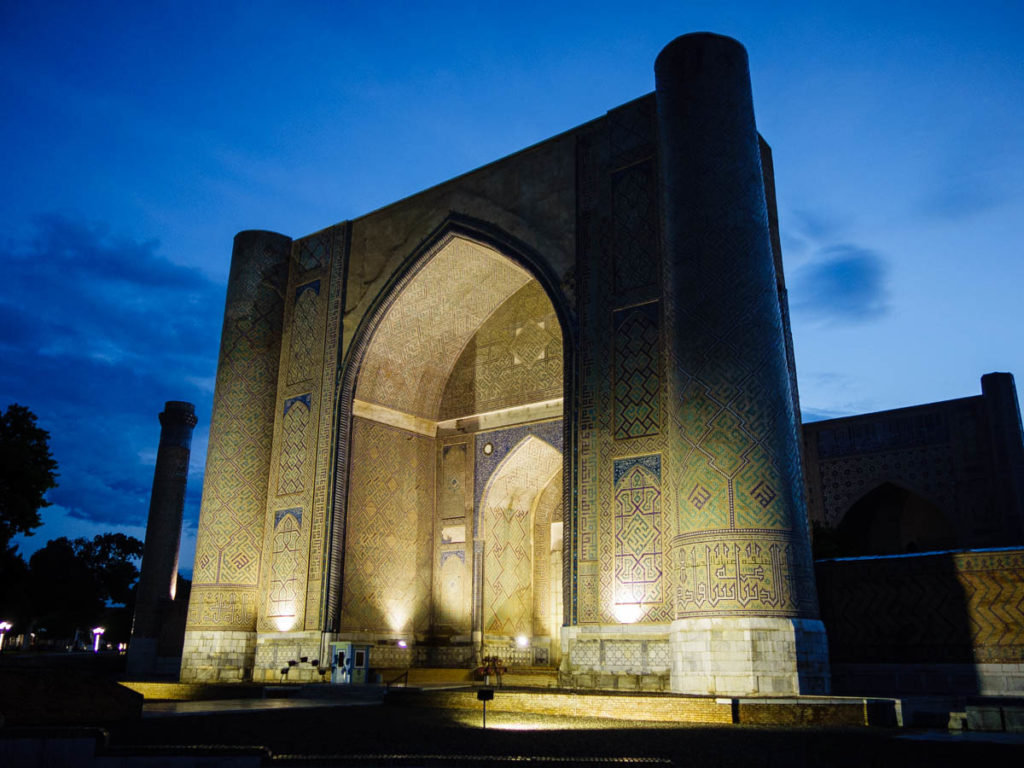 Samarkand – Clearly a must see, very famous of course and therefore rather crowded, but we had the chance of having the historic city nearly for ourselves in the evening after some heavy rain. One must see is the light show in the evening.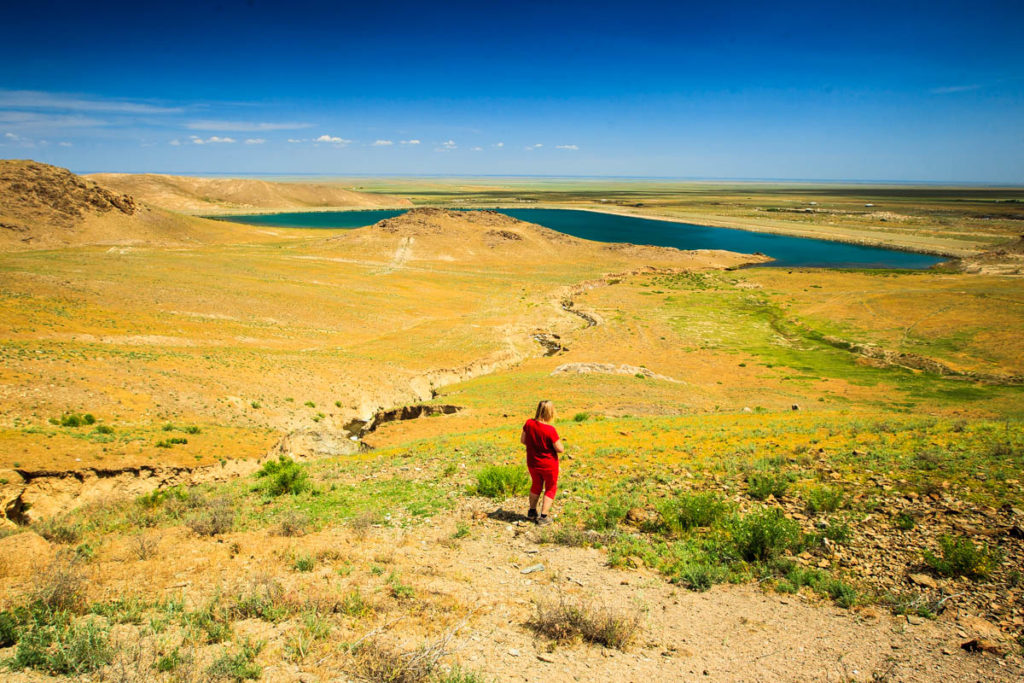 Lake Aydarkul – A wonderful place to camp, hang around and relax for some time. No other people around you and you have an amazing scenery for yourself.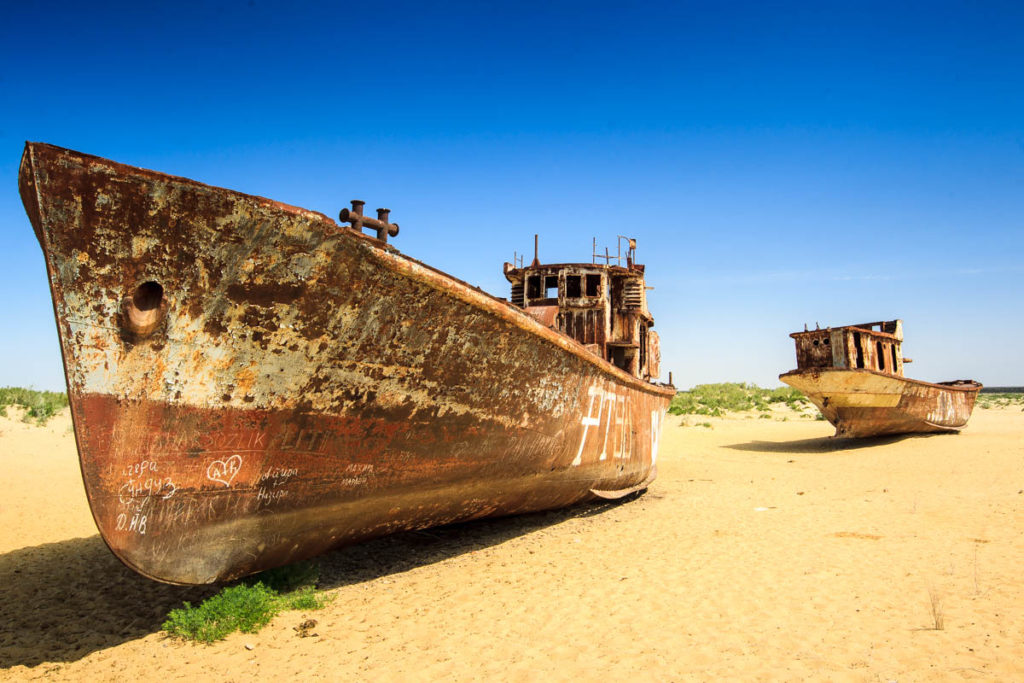 Aral Sea – Definitely a must see and if it is only for the purpose to see with your own eyes what we humans can do to this planet. Still a lot of beautiful spots if you find some water, but also the ship wrecks are impressive to visit. So much dust and sand instead of water as ages ago… Clearly a must-see!
LOW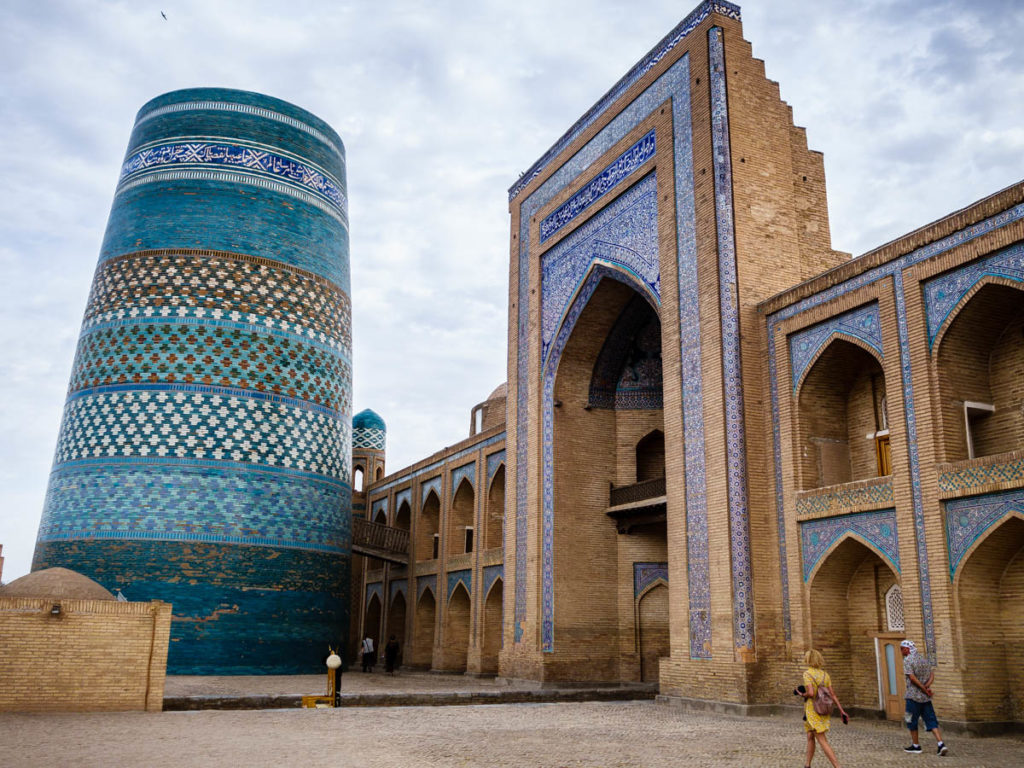 Khiva – Khiva is nice, right, but on the other hand it is extremely commercial and touristic. From all the places we saw in Uzbekistan it is the least authentic one and honestly if we would come back one day, we would skip it and invest the time rather in Bukhara or Samarkand. We earlier read the comment that Khiva is somehow like Disneyland and in our opinion it fits rather well, so if you have limited time, just skip it and visit other places instead.
Want to know more about our time in Uzbekistan? Just check out our related blog posts.
Next country on our list after our time in Uzbekistan will be Tajikistan; Pamir Highway here we are… 🙂