Iran, a beautiful country and definitely worth the visit. So different from the world we know but maybe as important as that, also so different from what you can hear in the media. Lovely and extremely welcoming people and amazing places to visit. A mix of history and nature. But there is also the "official" Iran and that leaves at least us with some mixed feelings, e.g. being stopped at a checkpoint and asked with whom we met for lunch – how do they know?!
Nonetheless, definitely worth the visit and might not have been our last time, even though it took a while for us to realize also that.
Here some details to provide you an overview…
Distance in Iran: 6.785 km
Diesel consumption total: 1.018 liters
Average cost per liter Diesel: 0,05 €
Nights on official campsites or hotels: 0
Days in Iran: 30
Total costs including fuel: 200 €
Border crossing experience: Based on the changes in Iran, you are not allowed to enter the county with an engine bigger than 2,5 liters. As we have a 4,2 liter engine we had long discussions at the border and finally got an exceptional approval from Teheran to continue our journey. One of the key drivers was the Turkmenistan visa we already had in our passport. Overall very friendly, but took around five hours to get the approval. No detailed search of the car for alcohol or any other products not allowed in Iran, simply waiting for an approval to enter the country.
Car maintenance: nothing
If you want to discover Iran in moving pictures, here you go, first video is now available…
Very special THANKS to Ali Raini (@alirainimusic) for producing this wonderful soundtrack, uplifting this video to the completely next level. At least for us it is very obvious how much heart and soul you put into this.
You can of course also watch it on YouTube directly.
And of course also available on YouTube directly.
So what are now our highlights and lowlights in Iran, what would we recommend you to see and what maybe not?
TOP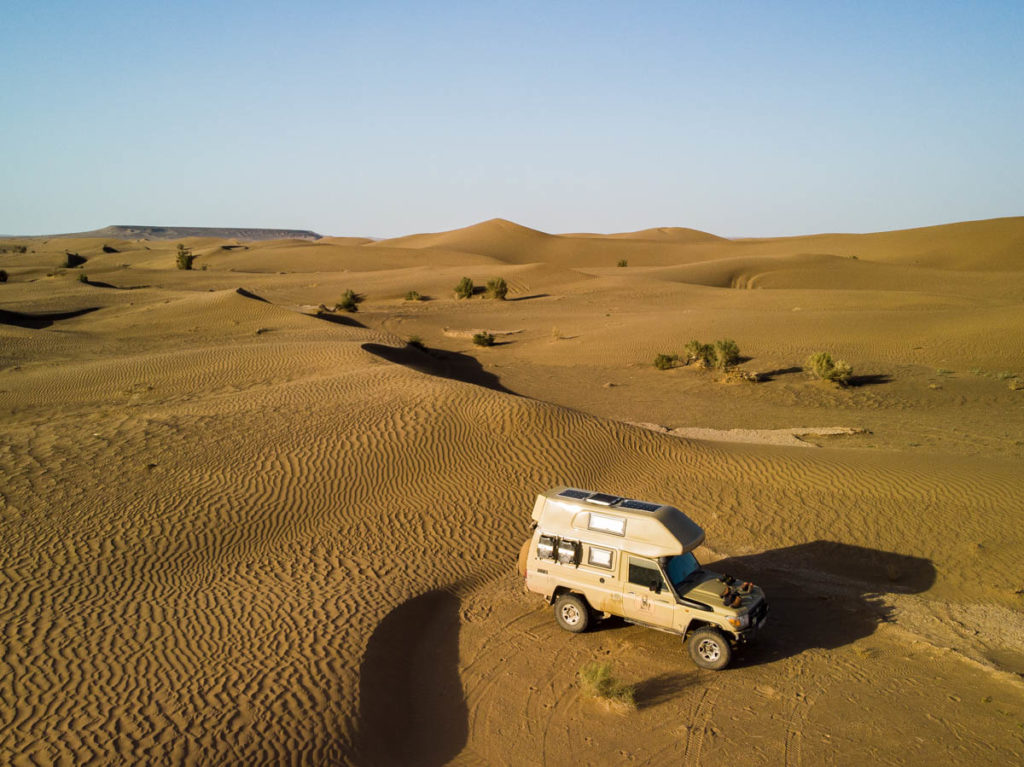 Dasht-e Kavir – Kavir desert is beautiful, no doubt, but especially the Eastern part was amazing. No other people around us, and wonderful campsites between the dunes.
If you visit the Western part, take a look at iOverlander and avoid the checkpoint entering the desert. Many options to get around the useless discussion if you are allowed or not as a foreigner.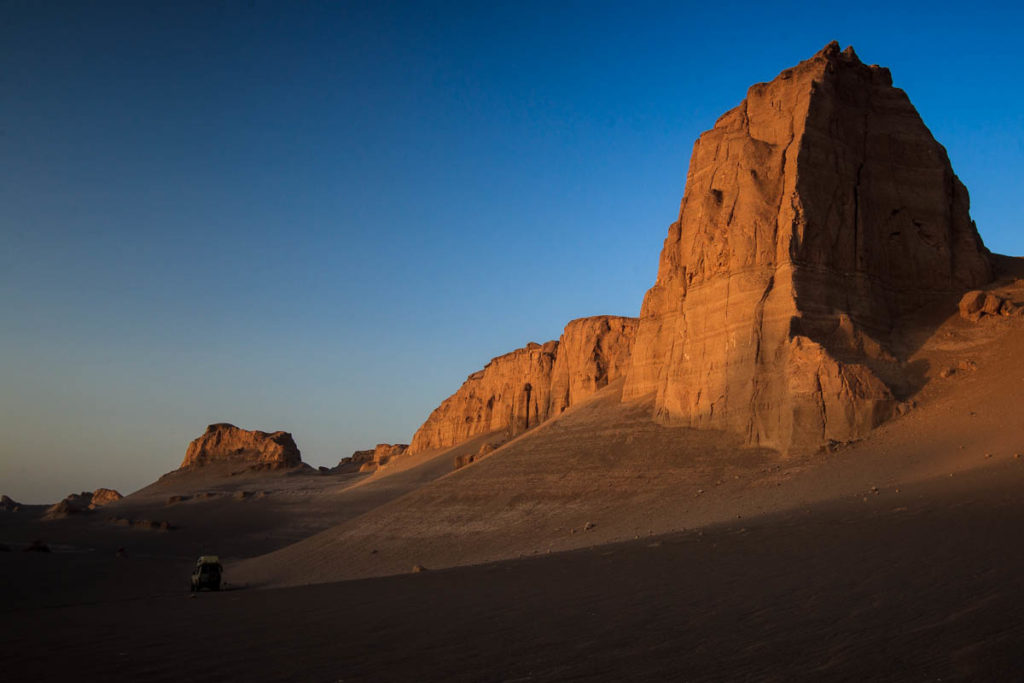 Dasht-e Lut – The place to be if you like deserts. Don't go during the hot summer months, but the landscape is simply amazing and breathtaking. If you want to feel like on another plante, completely for yourself, leave the main road and explore the desert. Highly recommended.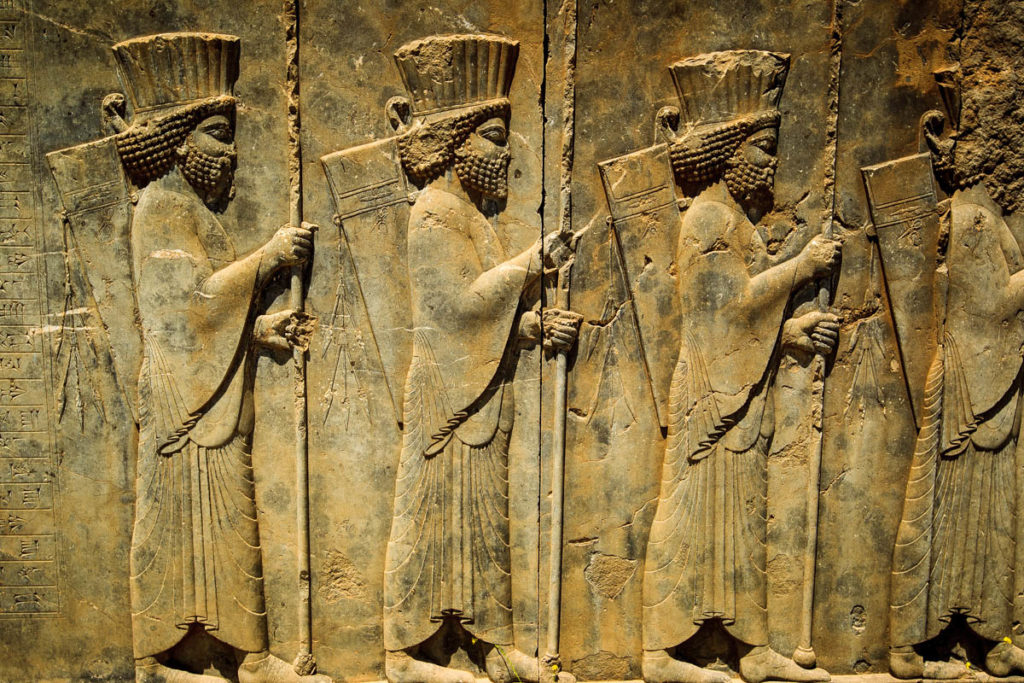 Persepolis & Naqsh-e Rostam – Fantastic historical places, so different from others like in Turkey, so just because of the already worth the time to visit.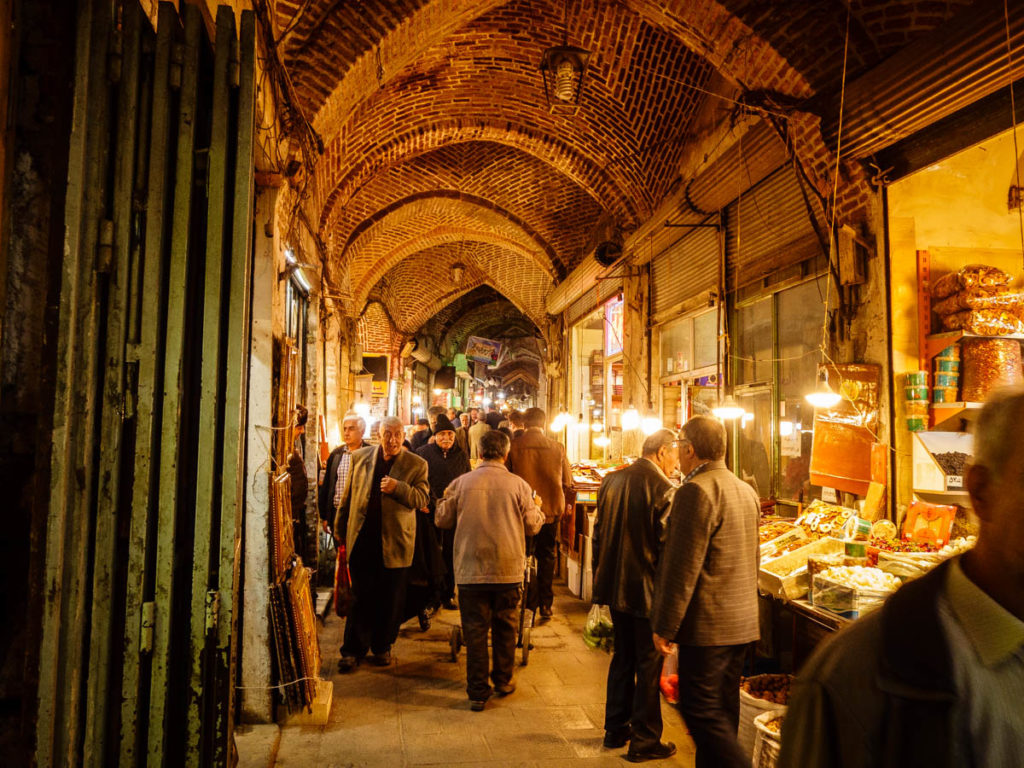 The famous bazars – No need to highlight one of them specifically, but at least ones you have to visit one of the bazars in Iran. Just a fantastic experience, having all the different smells, but also to discover the real life in Iran.
LOW
For us it was somehow a shock, seeing the difference between the people in Iran and the "official Iran". We got a lunch invite and joined an Iranian family. One our later we got stopped by the police and asked what we did in town and whom we visited and so on… Absolutely strange, but also not the first time we heart this is happening, even-though it was the first time for us. Still it adds some shadow to the beautiful country and the warm and welcoming people.
Want to know more about our time in Iran? Just check out our related blog posts.
Next country on our list after our time in Iran will be Turkmenistan.