Last days in Iran, but what to do after our plans for the Dasht-e Lut failed because of the road issue mentioned in the previous post? Well, doing what we are known by some of our friends already, being flexible and changing our plans, even though it was somewhat difficult for me this time as the Lut was so high-up on my priority list for Iran.
However it was easy to find something that caught my interest; back to the Dasht-e Kavir to explore the not so well known Eastern part. Being told that there will be nice sand dunes got our attention.
On the way we came across a nice oasis in the desert, just in the process of being converted into an eco tourism project, but it seems to be still a long way. For us a beautiful place as it is right now.
Further down our way to the Kavir, we came across a beautiful canyon and a wonderful opportunity for a short hike in the Kal-Sardar canyon. Many water crossings on the way and in the end we had a pair of wet shoes, but who cares in this landscape. Beside that the water is nice and warm, due to some thermal springs.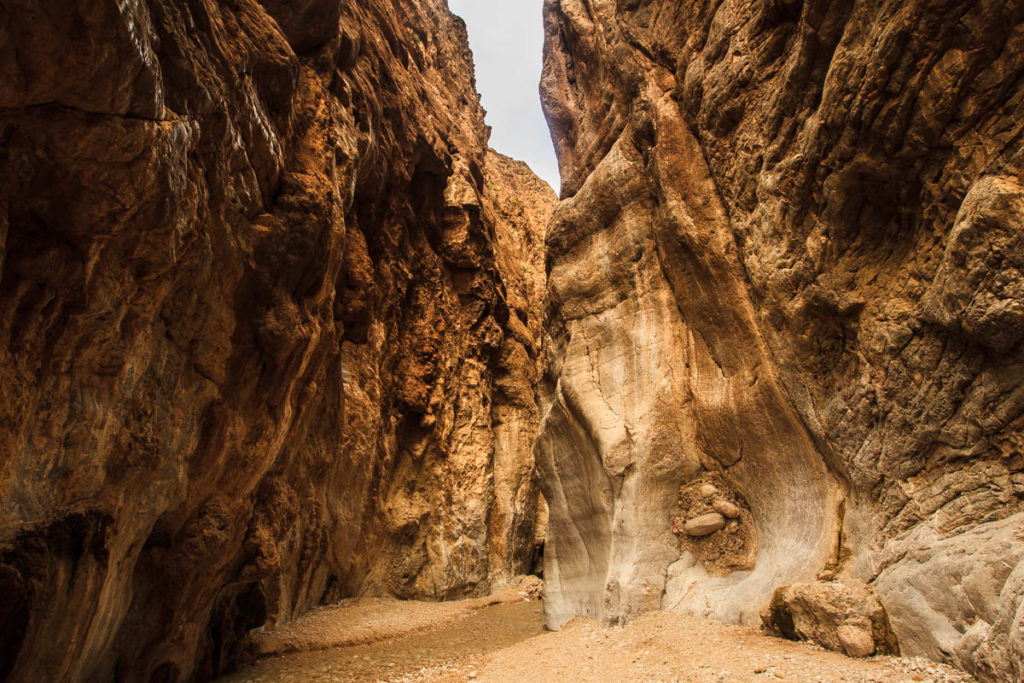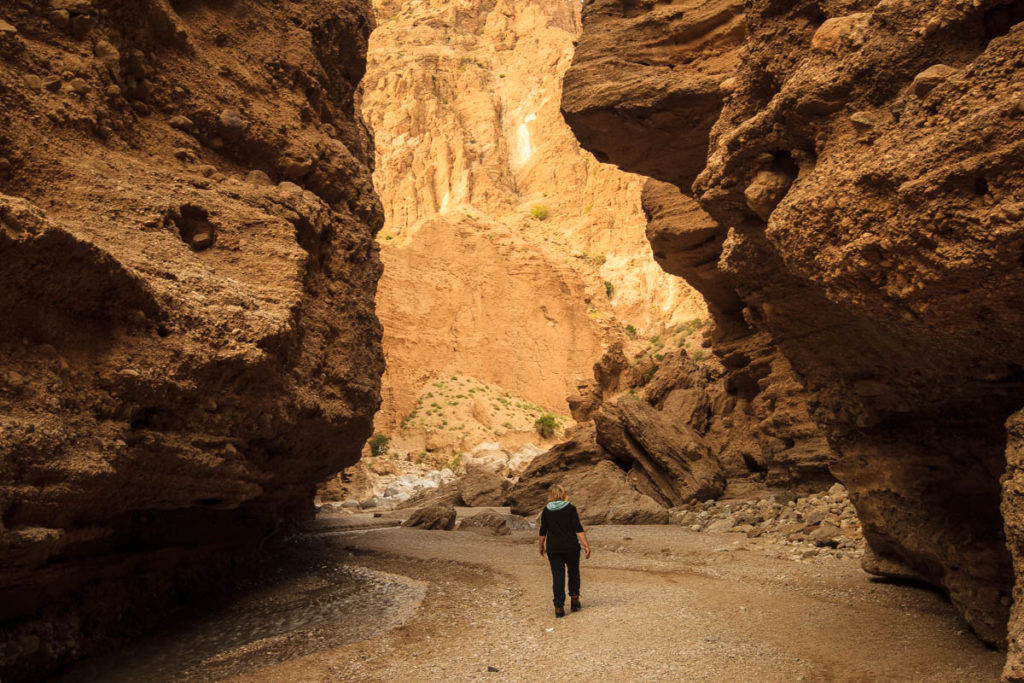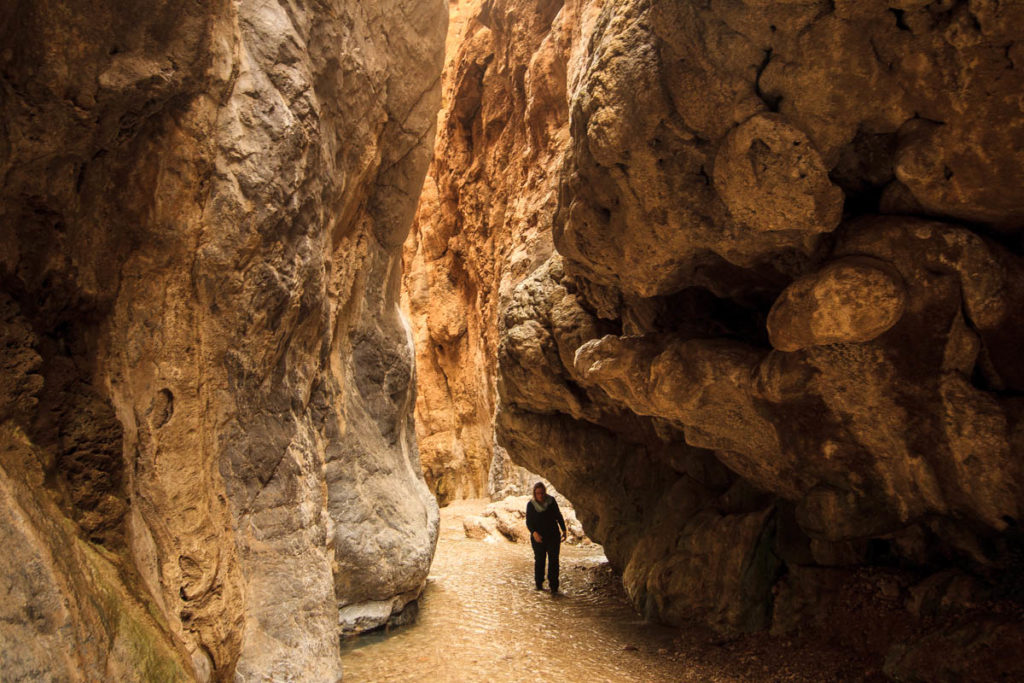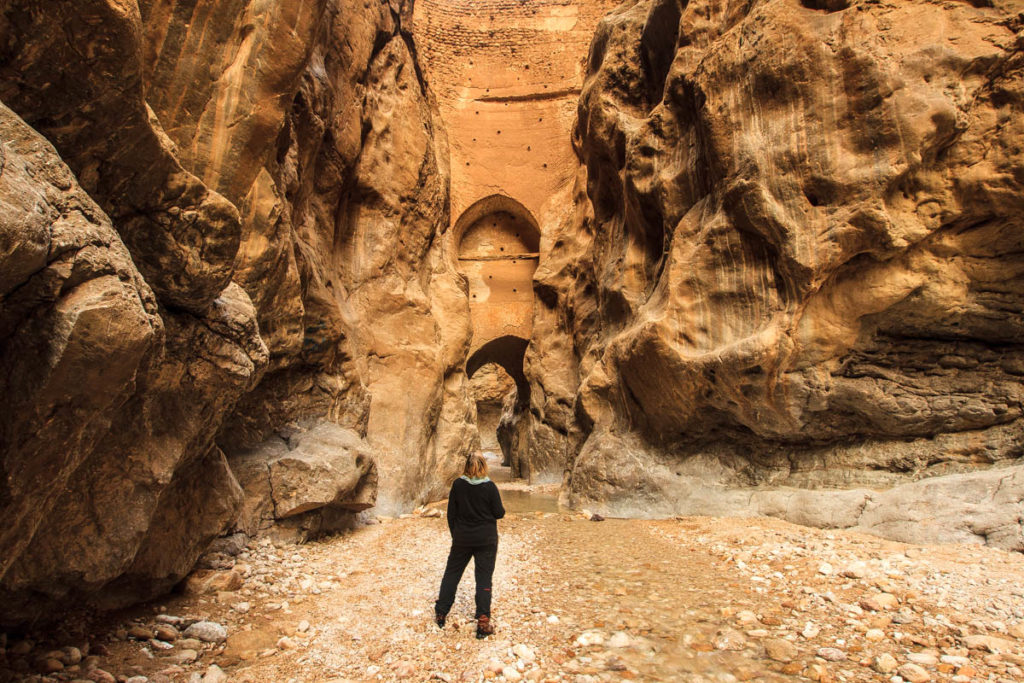 But finally we made it back to the Dasht-e Kavir and surely we were not promised too much. Nice sand tracks but even better, remote and isolated camp spots in the dunes, just for ourselves to enjoy them.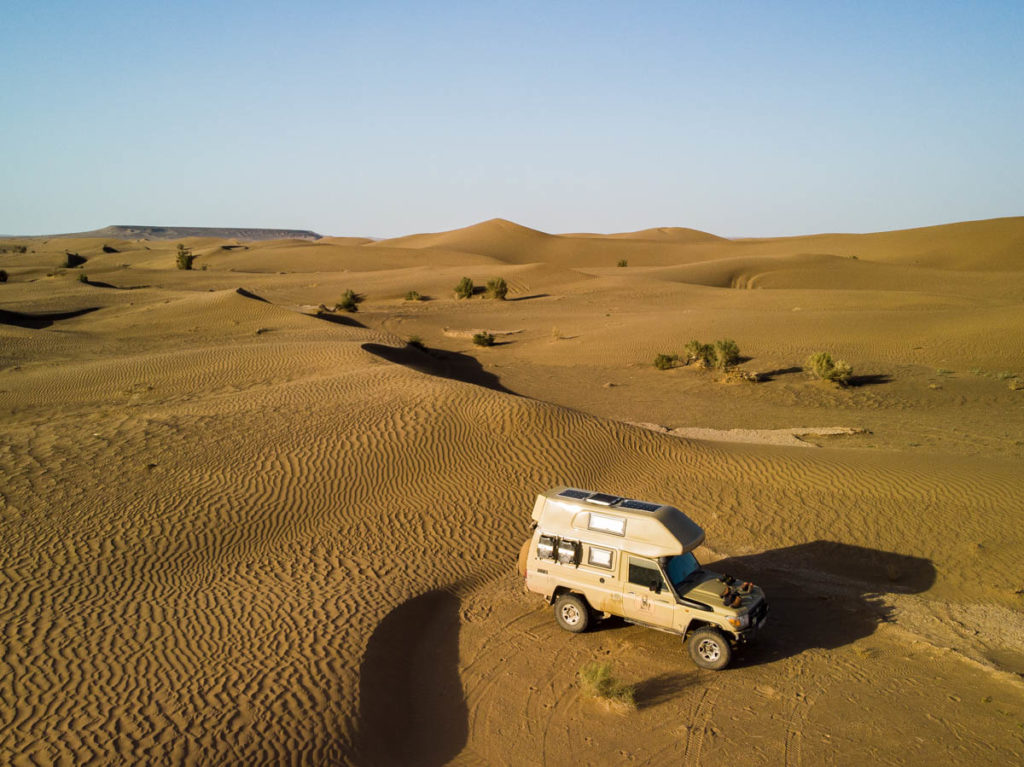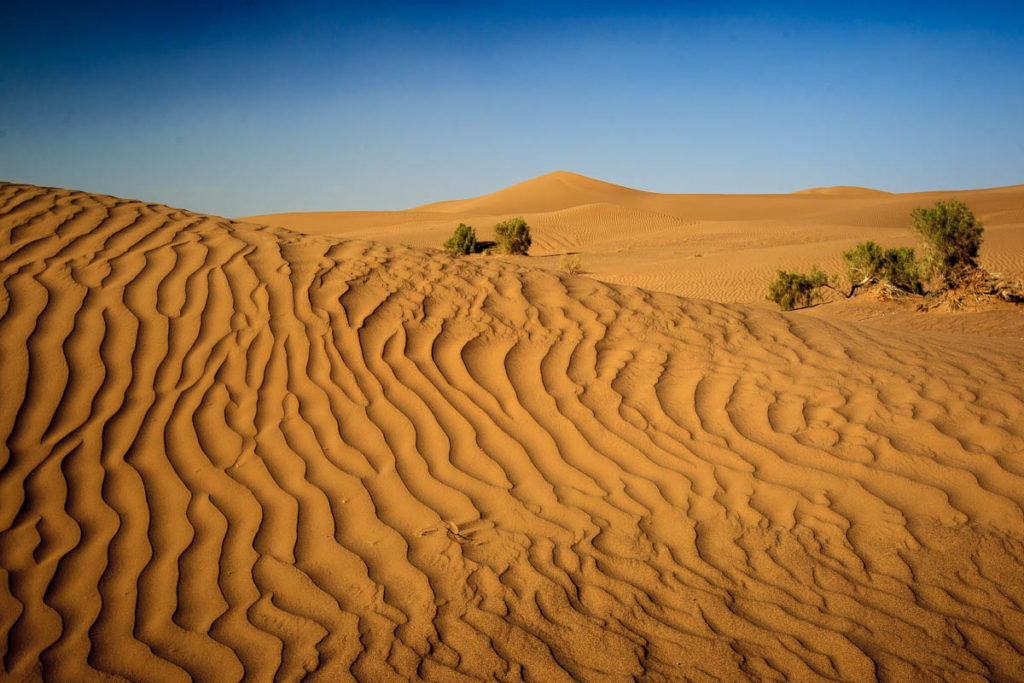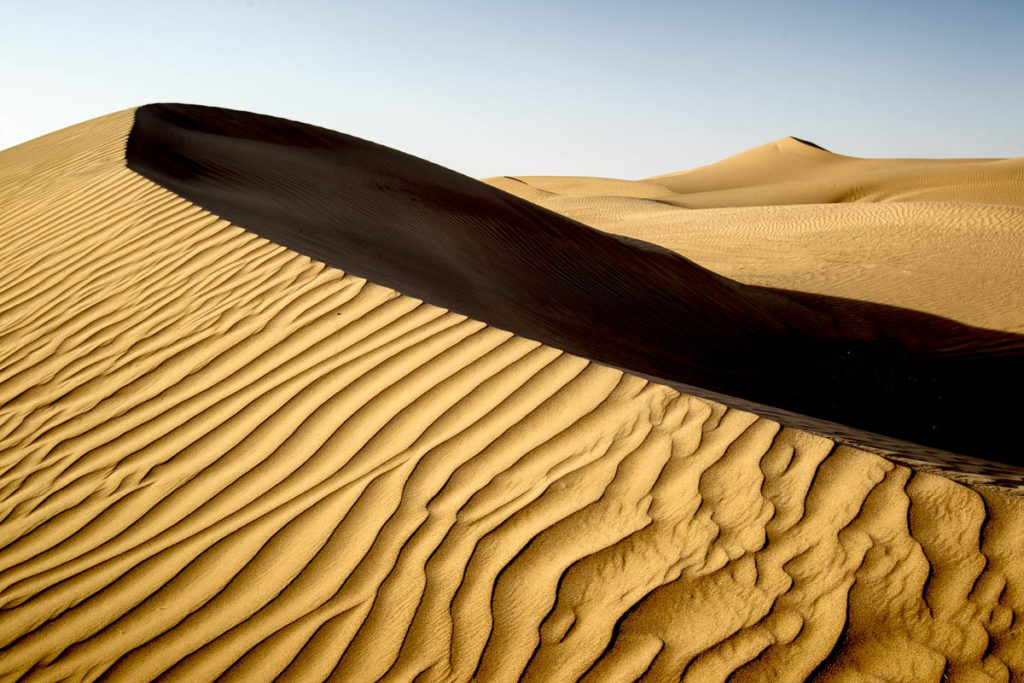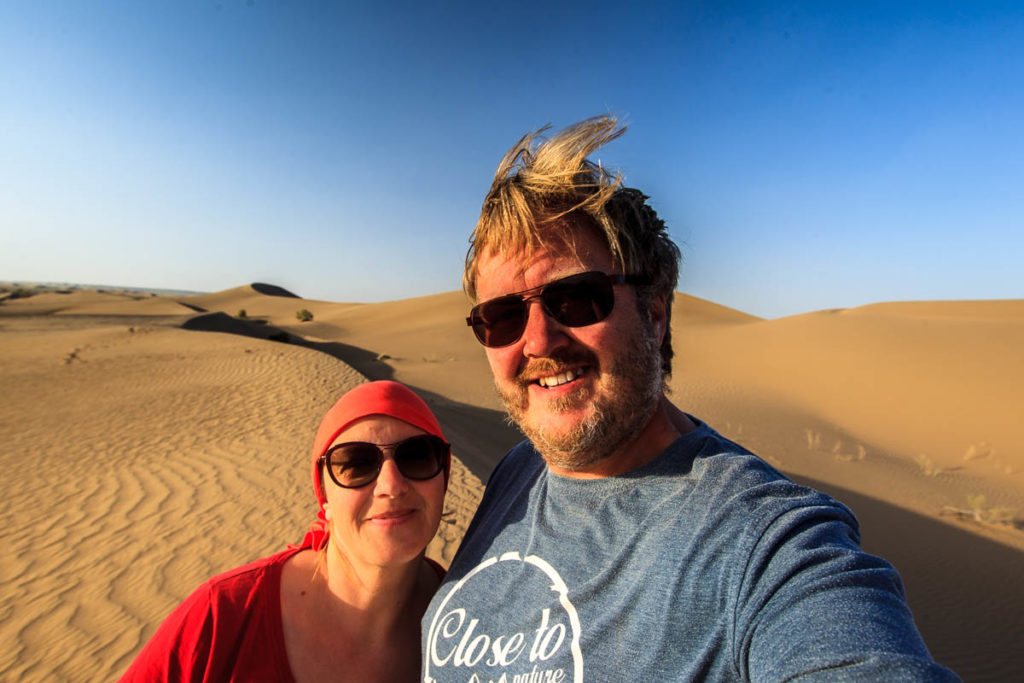 And as a bonus on top, what a night sky in the desert. Clearly something we were missing from Europe, simply too much light pollution and something you can only enjoy in the desert.
From here heading further North towards Turkmenistan, we decided to have another small detour and a stop at Badab-e Surt. And it was worth it as you can see from the following pictures. Not so easy to get there as part of the road was washed away during last rain, but worth the effort.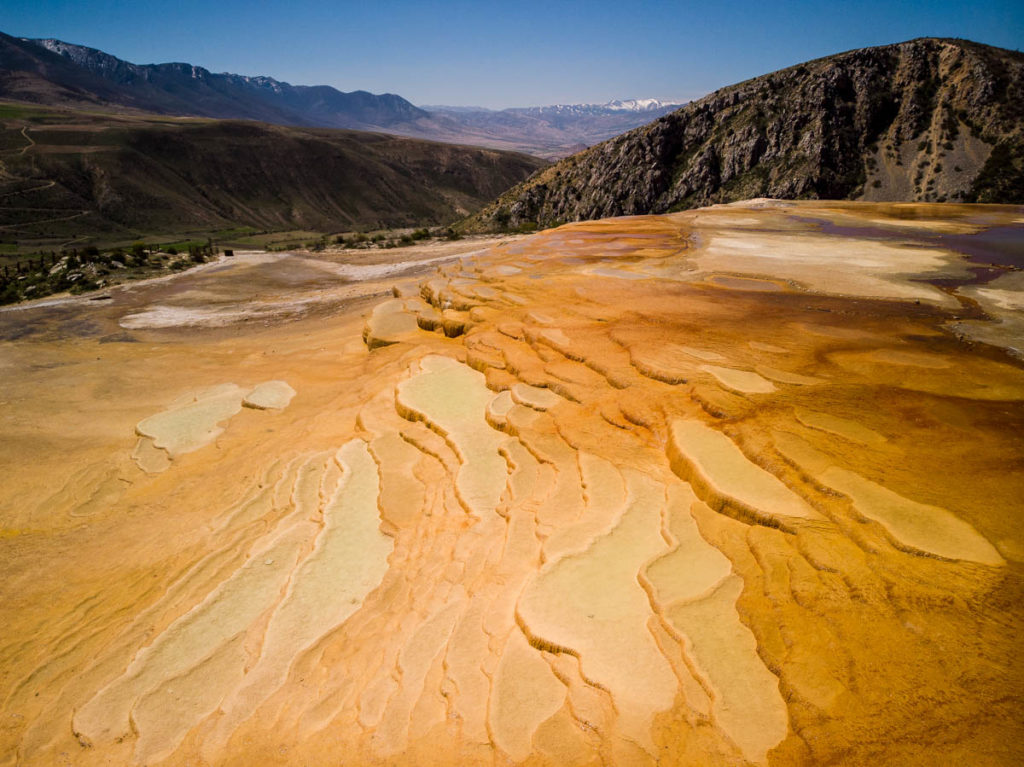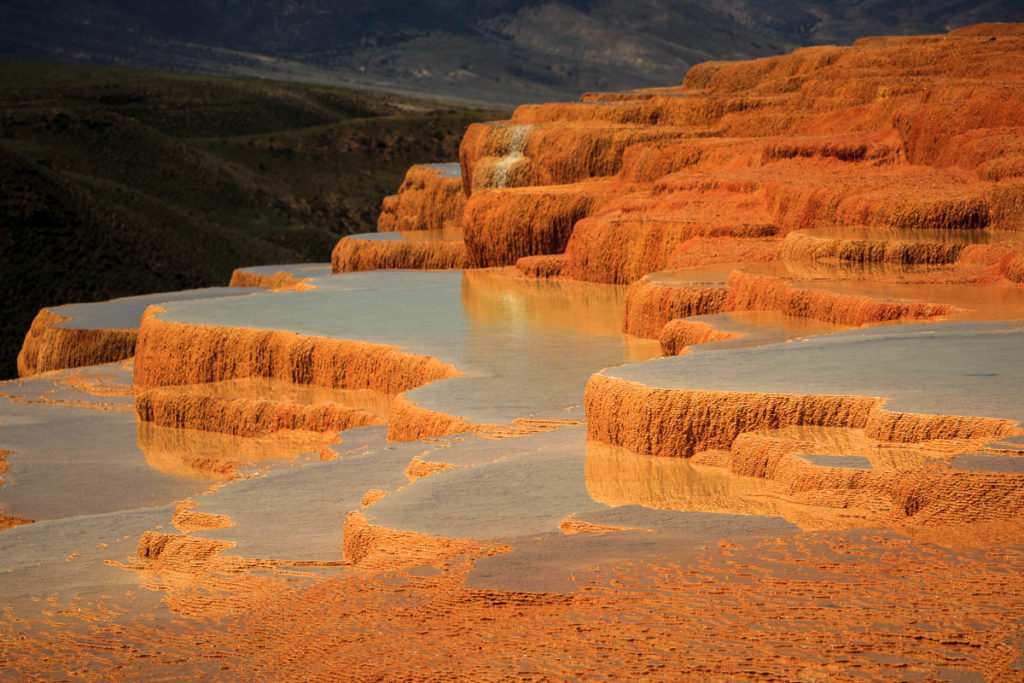 And what a place for one of our last nights in Iran.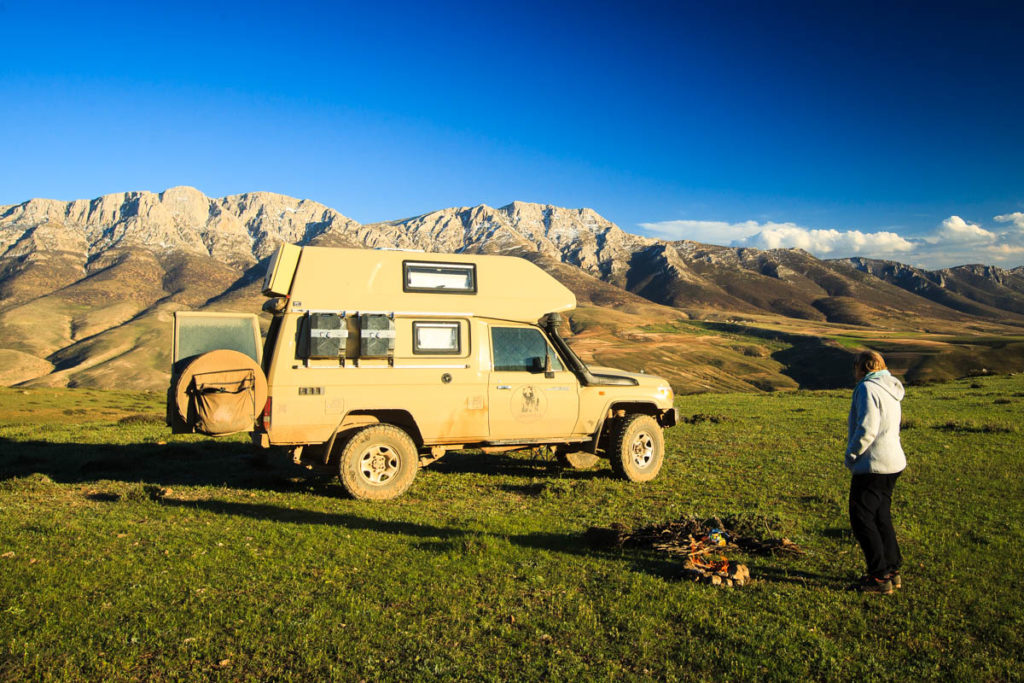 So after now 30 days, our time in Iran is coming to an end and we are looking forward for the Stan's to come and the time ahead of us. Next up on the list, Turkmenistan, just for five days as we only have a transit visa. Not much, but at leasing something and the best option to get to Uzbekistan as well.
Looking forward to it, so we hope you follow us there, too.