Kel-Suu Lake, close to the Chinese border is a very special place; at least that is what we were told. To get there you need a special Chinese Border Permit which can be obtained from the CBT in Naryn with a couple of days lead-time and also the road to get there should be rather bad (and muddy). So we decided to team-up with #Sirmoby (Wiebke, Tobi & Finn) for the next couple of days to explore the region and try to reach the Kel-Suu Lake.
Well, the road has been not too bad at all, but it was also a pleasure and lot of fun travelling together for a couple of days. So we had some nice evenings in a yurt camp not to far from the lake…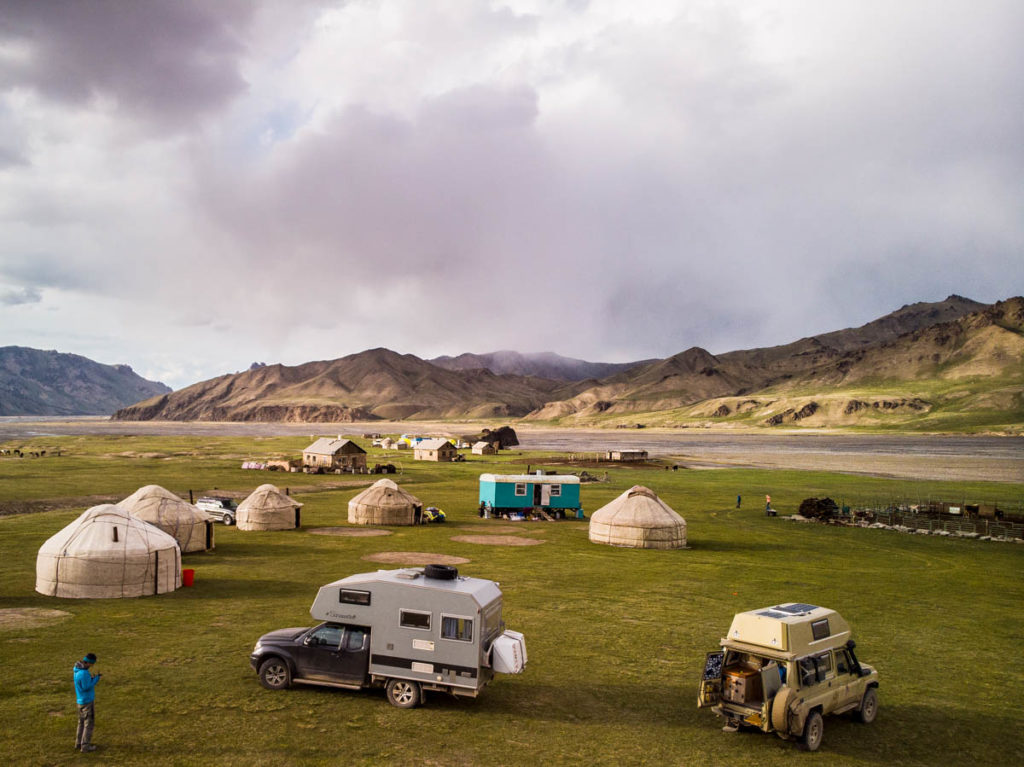 …but first things first. How to get there? As mentioned before, a special permit is required and it seems they take it serious as we had to pass two checkpoints on the way and they always checked the permits but also our cars.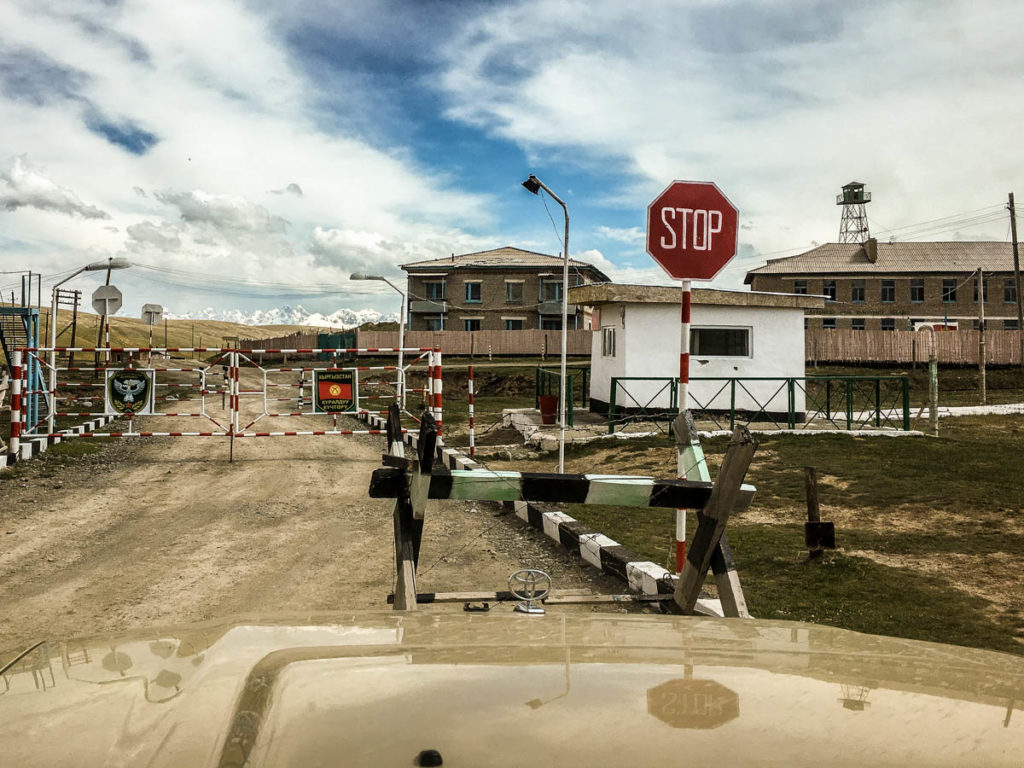 And then you are driving through an amazing landscape.
Couple of kilometres prior reaching the lake, the locals have setup some yurt camps, so we decided to spent the night here and hike to the lake in the morning. First of all a very nice experience with an excellent dinner in a yurt.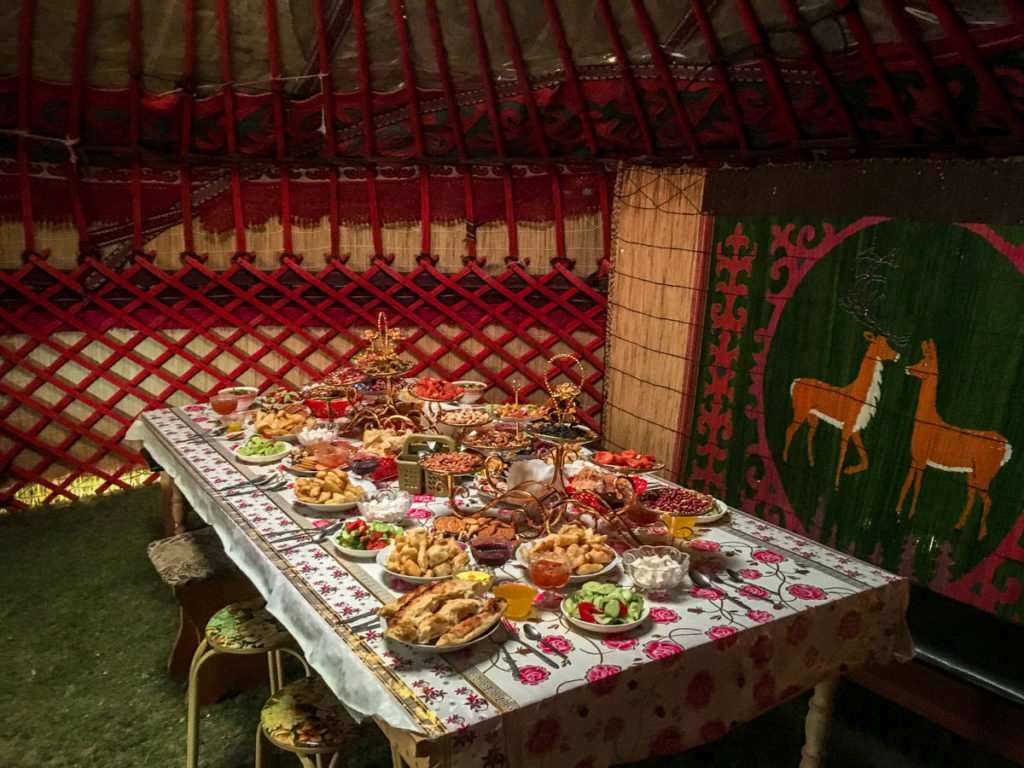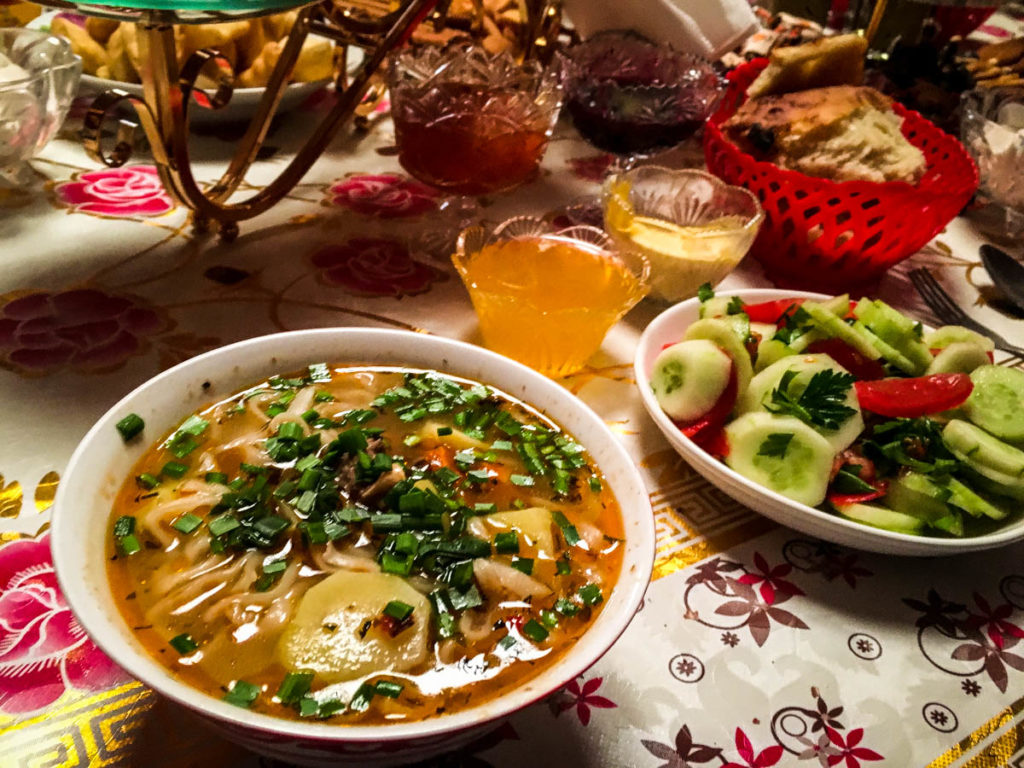 But also in general the atmosphere is rather unique and the weather adds on top of it as well.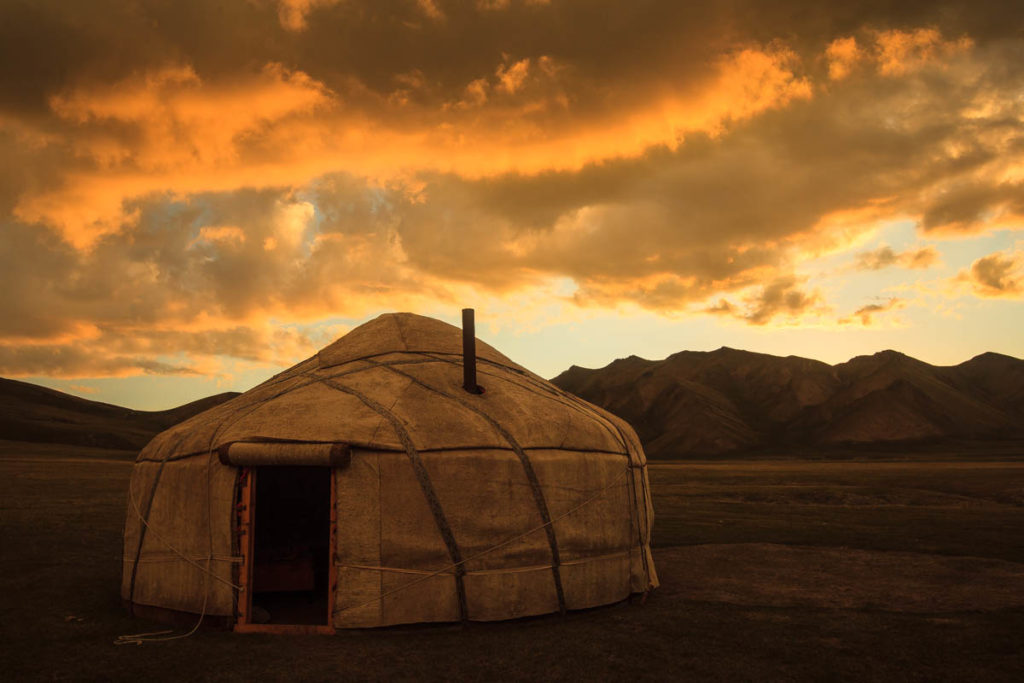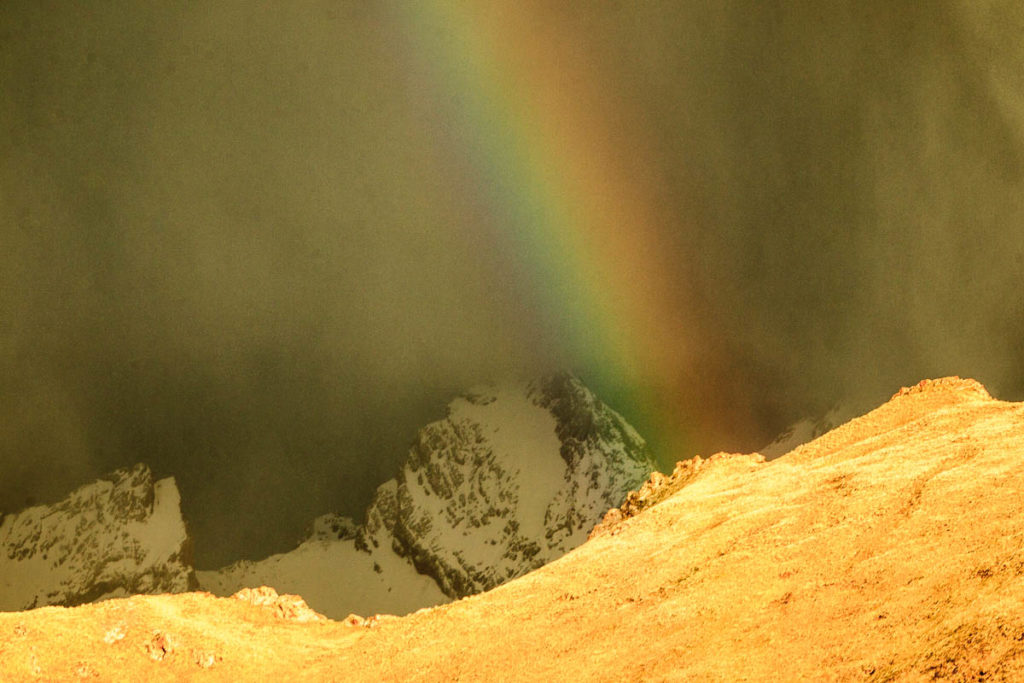 Amazing to watch also the locals, working with the animals. Even the youngest ones are already excellent in riding a horse and working with the Yaks.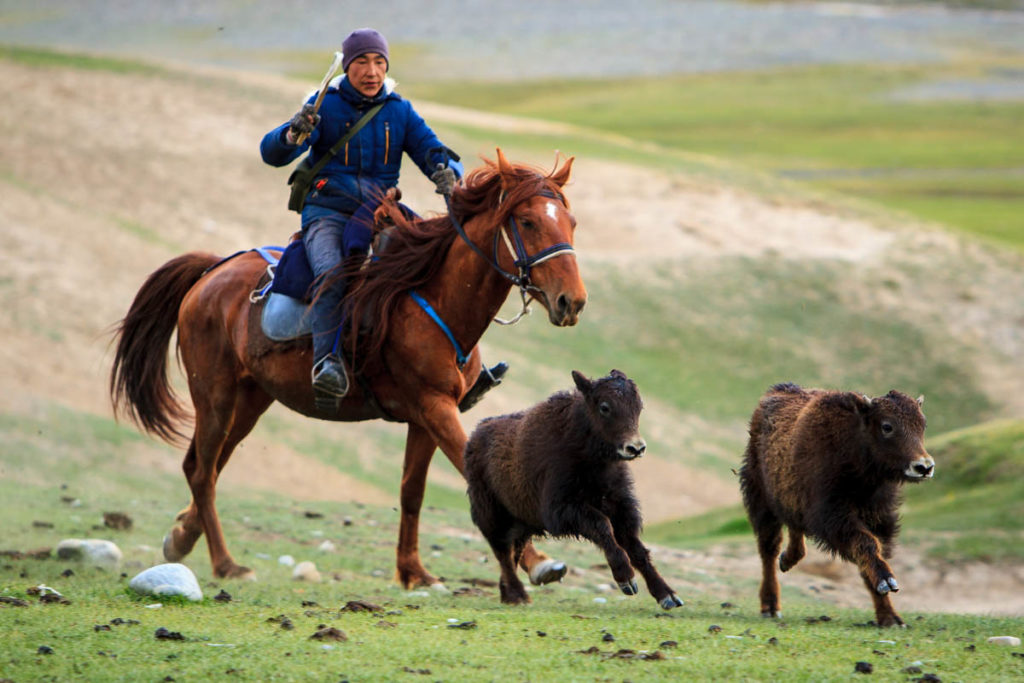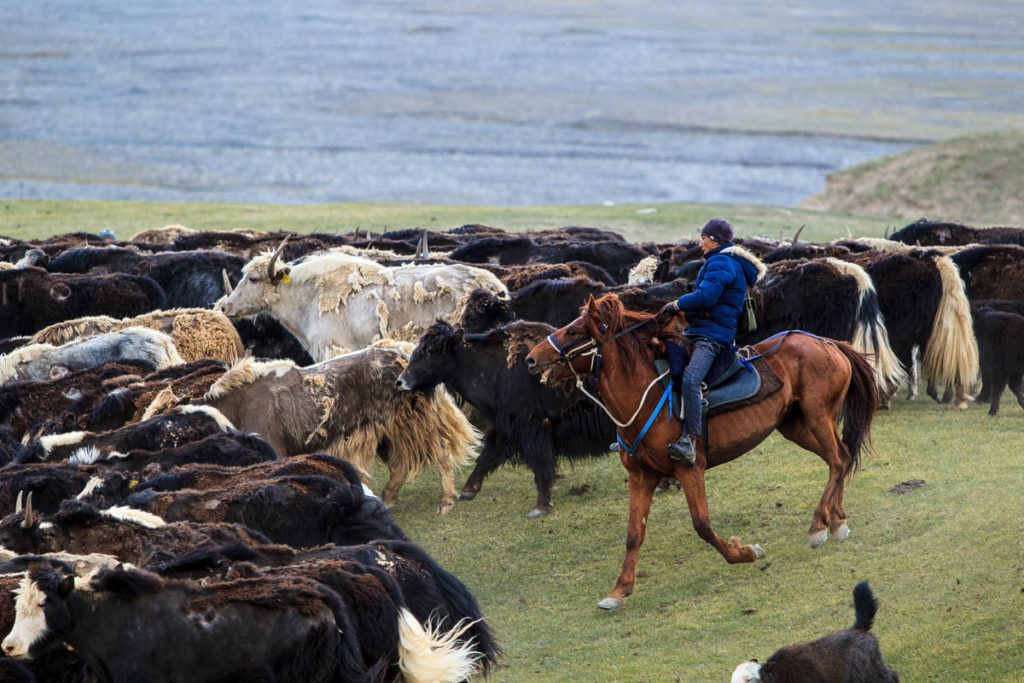 And then next morning we were spoiled with luck again. Opening the eyes and the sun is shining, can it be any better for a hike to the Kel-Suu Lake? Guess not, so we left the camp and hiked out towards the lake. So much fun in this amazing landscape and what a privilege being alone at a place like this. The lake is simply amazing and breath-taking, surely the best place we have seen in Kyrgyzstan so far.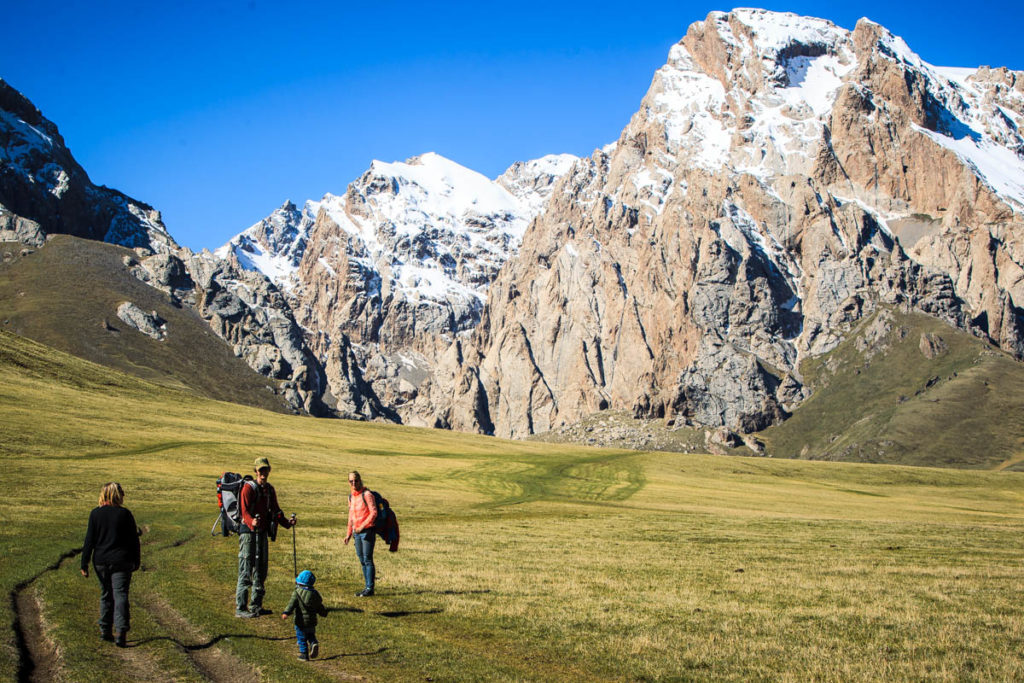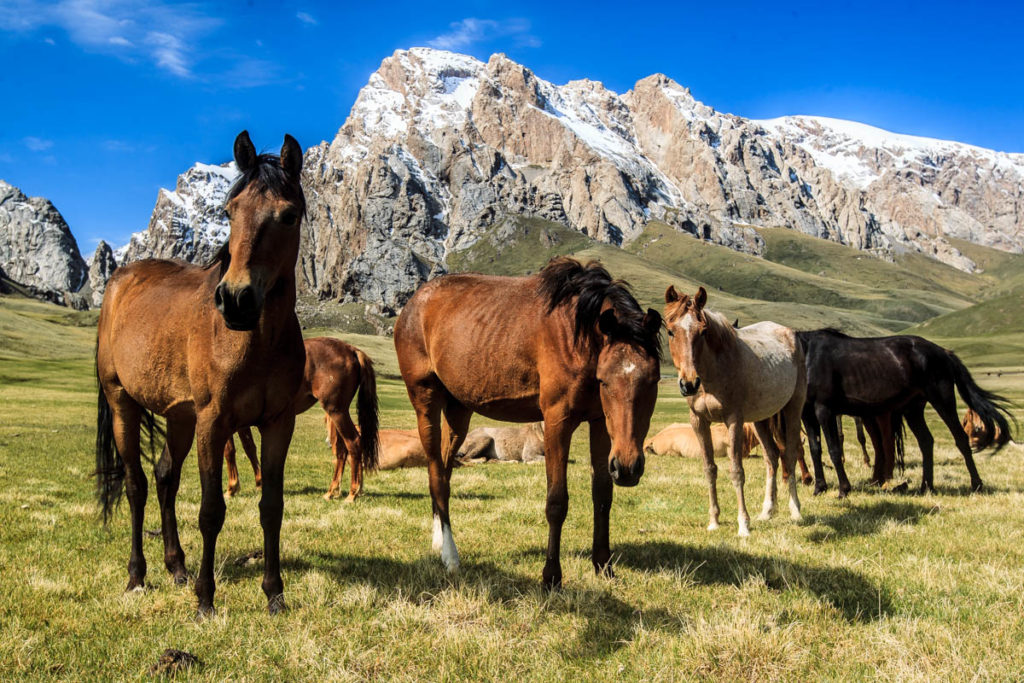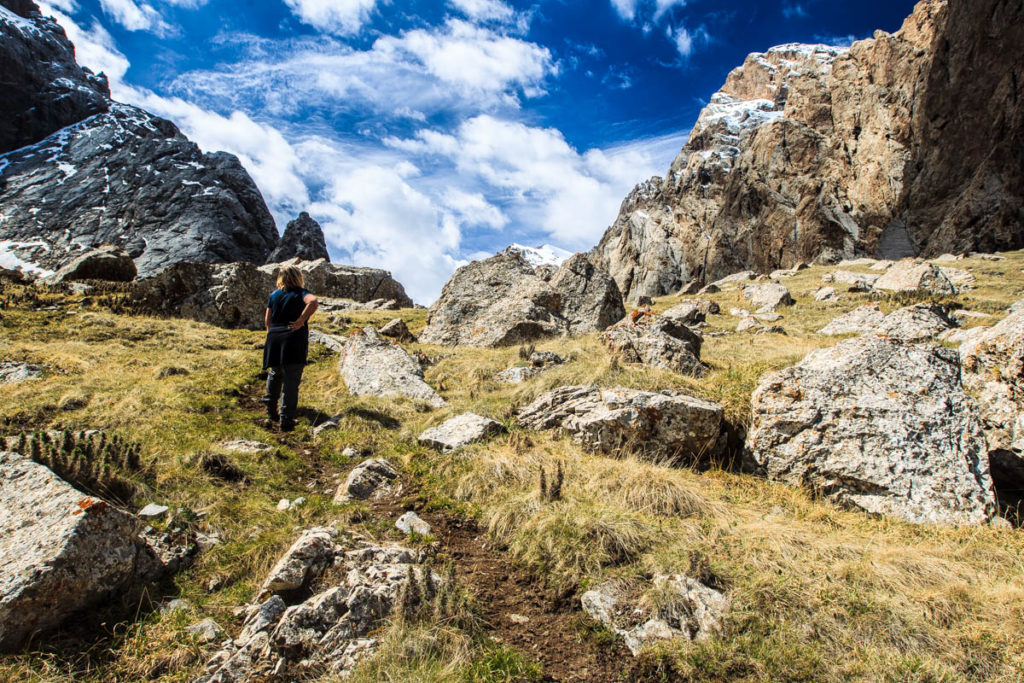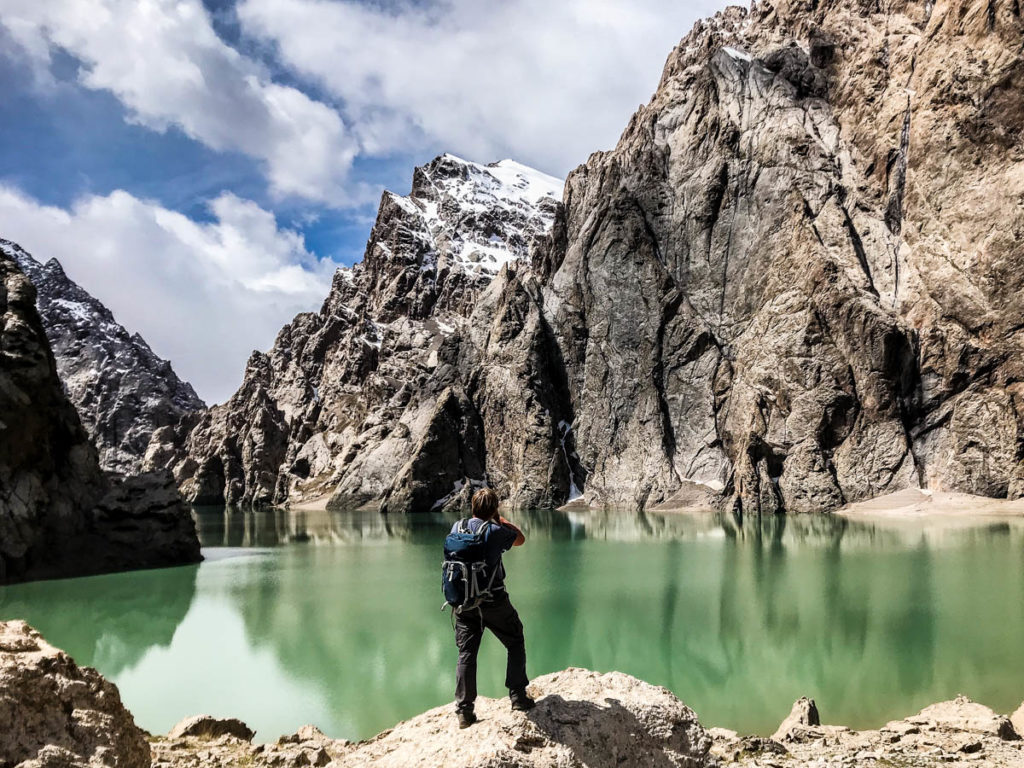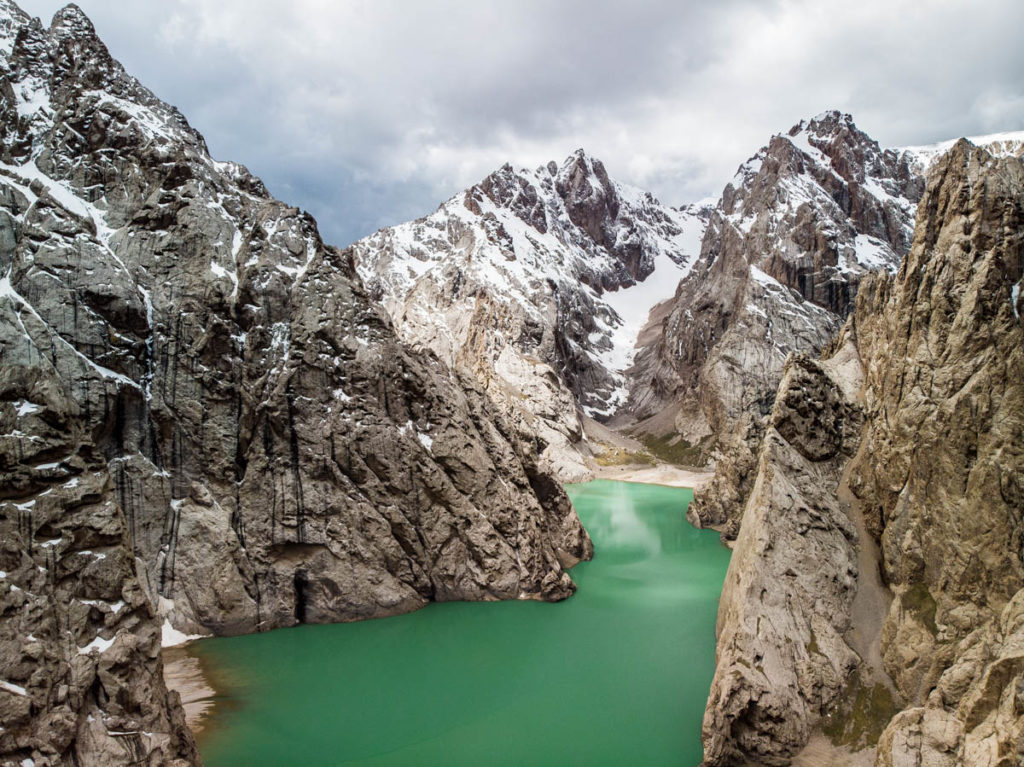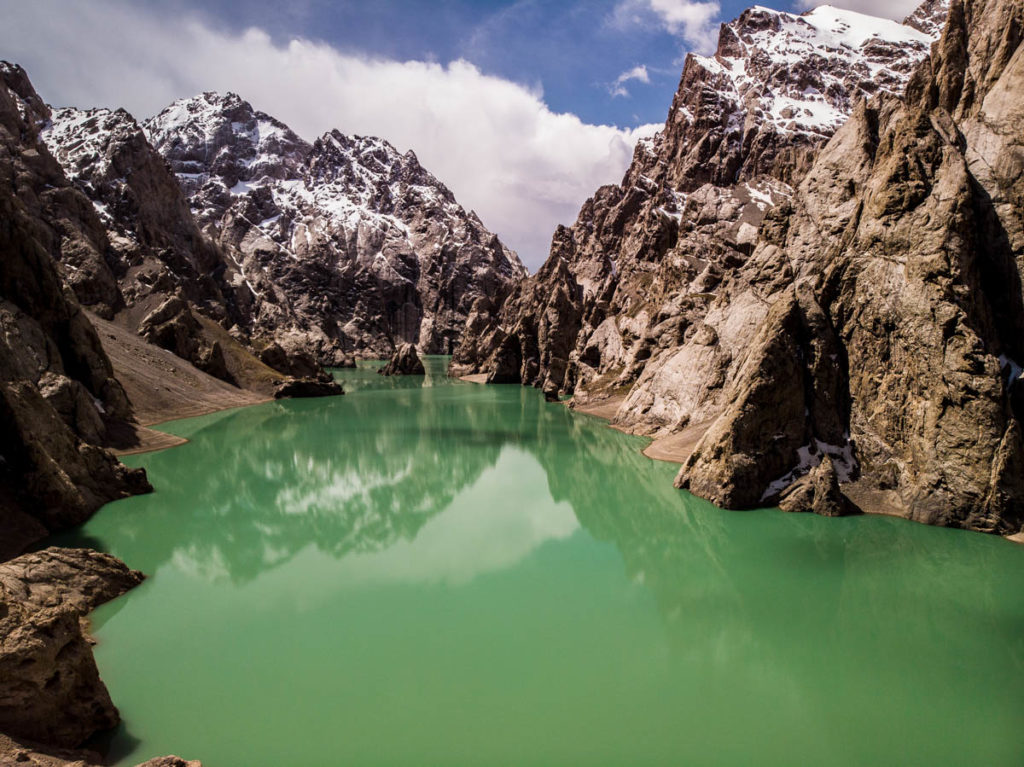 So clearly worth the effort getting here and highly recommended if you have a chance of getting out here.