The next big thing after our time in Death Valley, exploring the Mojave Desert! Somehow we were completely unprepared in terms what to expect and see, but in the end it all worked out well, and while writing this blog, we are actually ones again back in the Mojave, but more on this next time.
Heading South we came across a ghost town called Randsburg…
Randsburg
…and we started wondering, as we were only able to figure out that Randsburg is California's fastest growing ghost town. Sounds strange indeed and it actually is. Not a real ghost town as you would expect, people are still living there, but nice to visit and see how they try to preserve their heritage.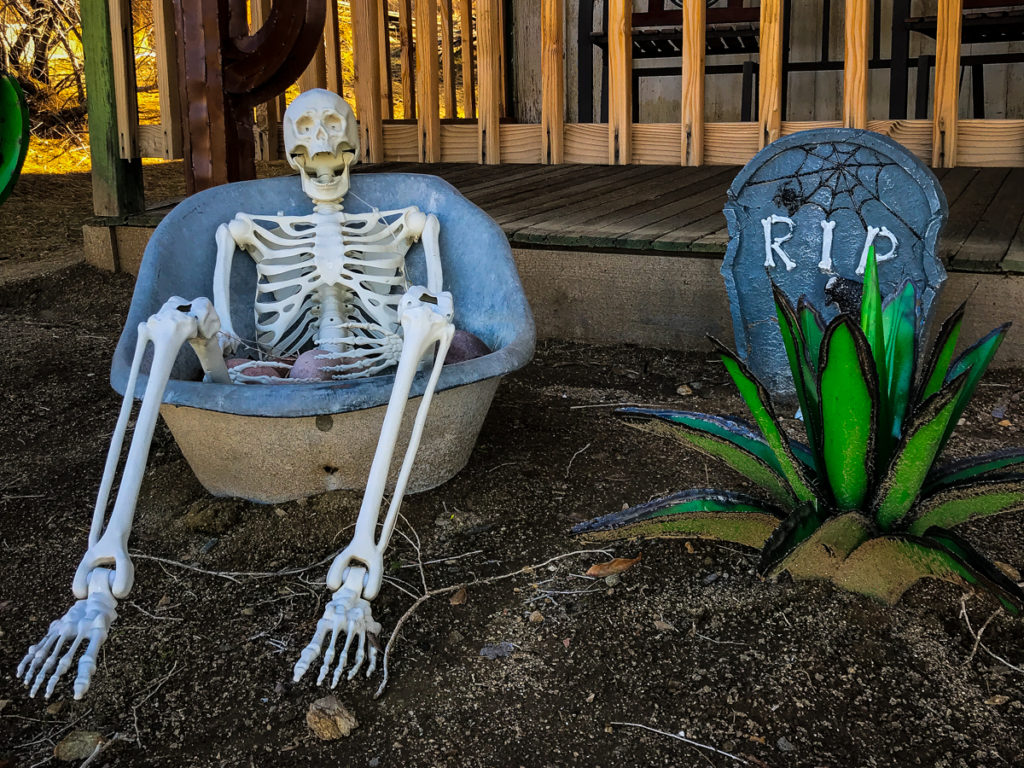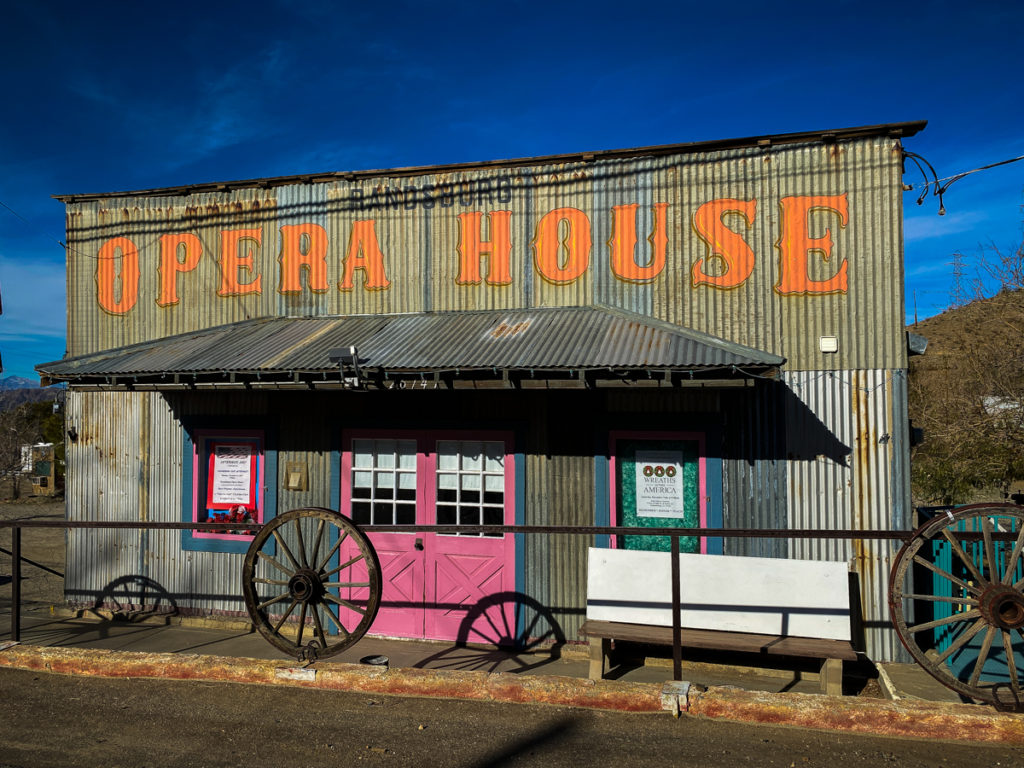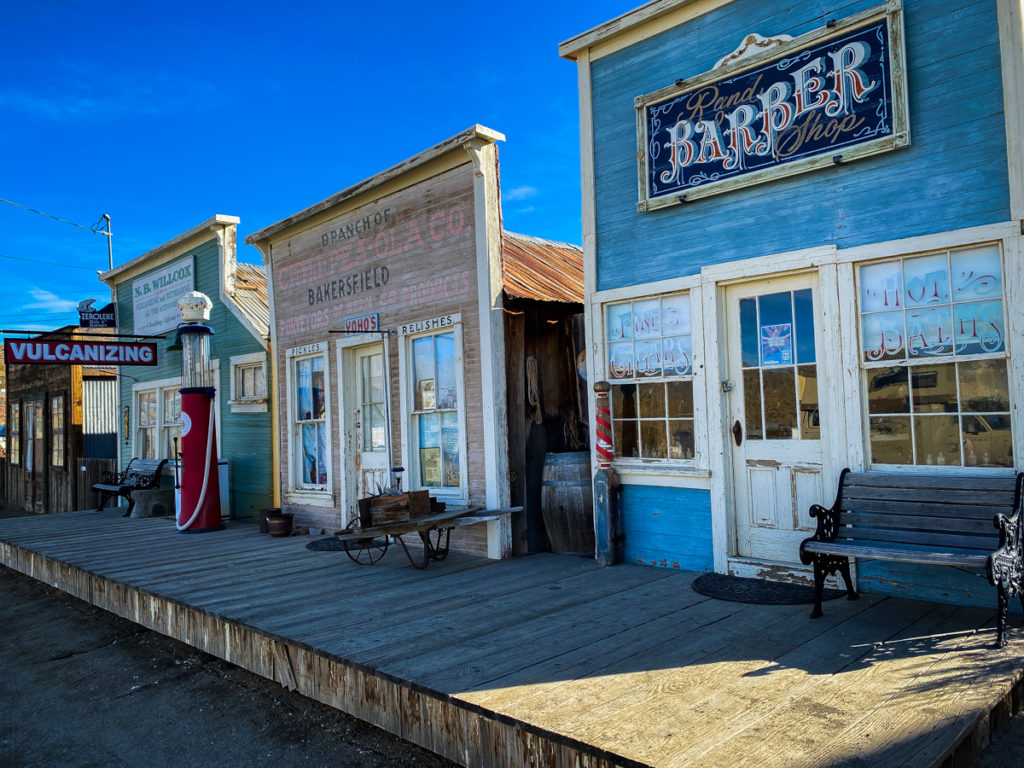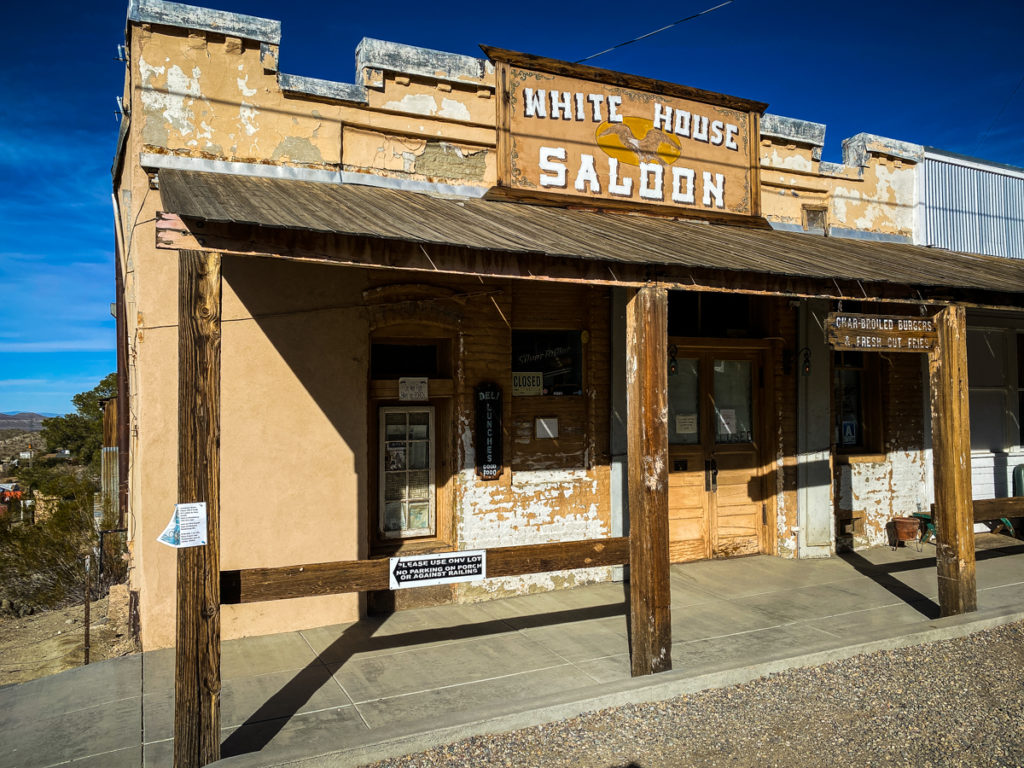 However time for us to move on after a short walk through town, moving on to the Red Rock Canyon State Park. Ones again not on our list, but we found it on the map and therefore decide to explore, especially as it was getting late already.
Red Rock Canyon
A nice state park in the desert and can be easily explored at least when it comes to the main attractions in a couple of hours. So if you are in the region and have some time, stop by and go for some shorter hikes in the red rock canyon.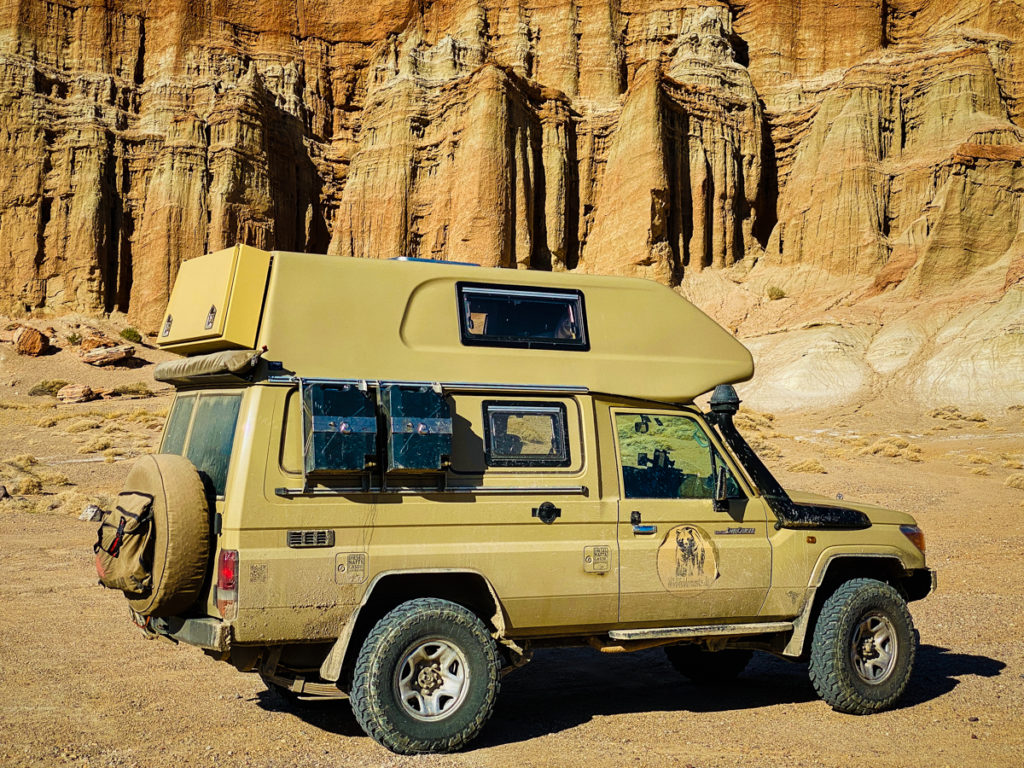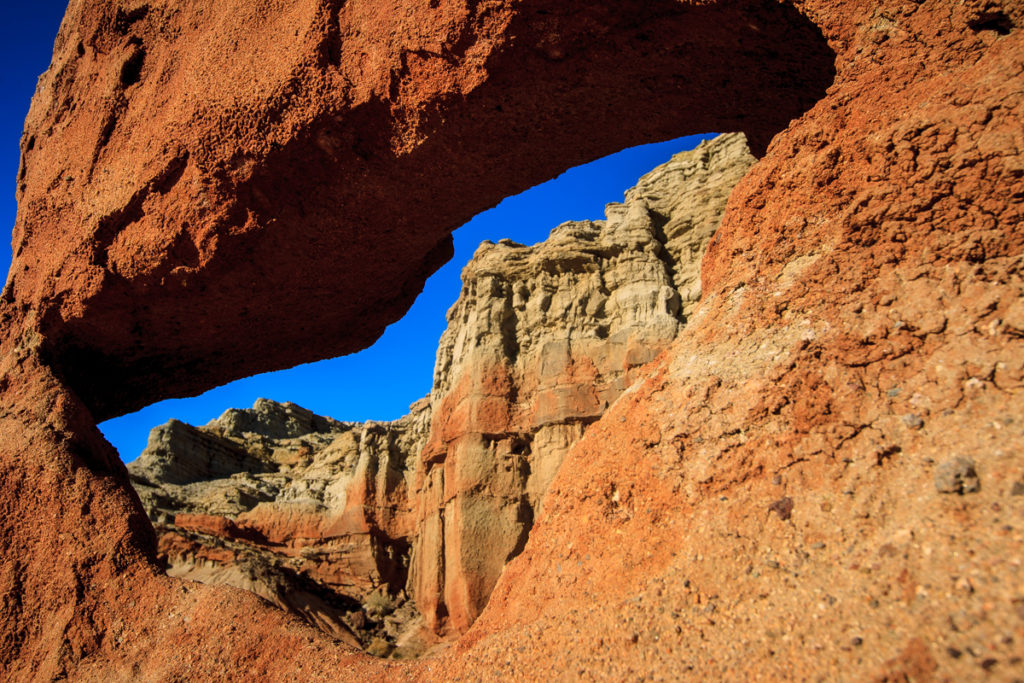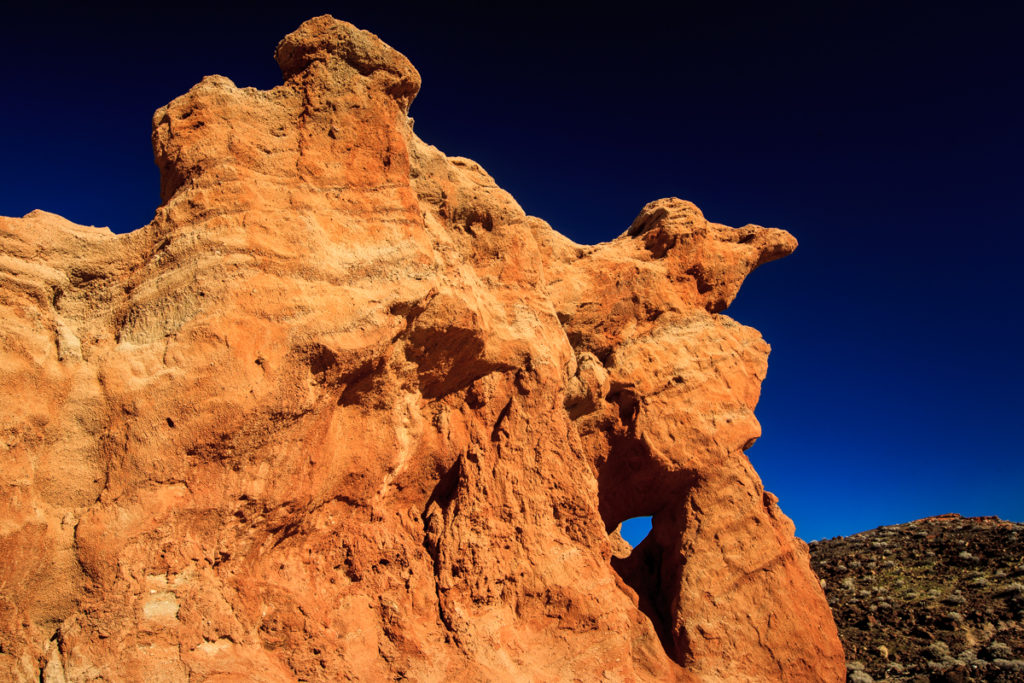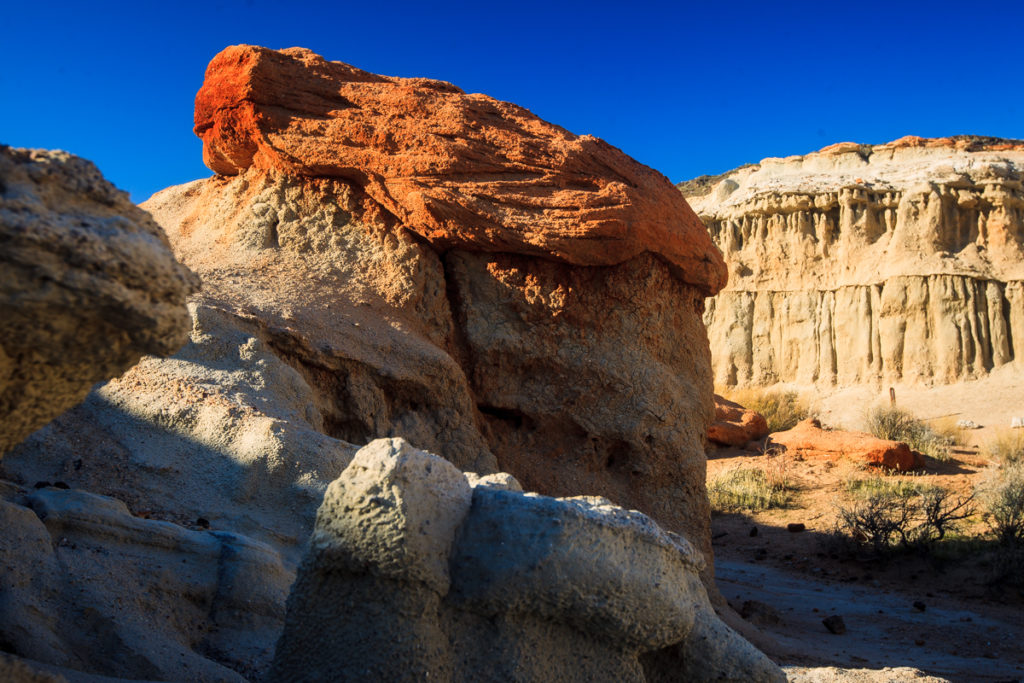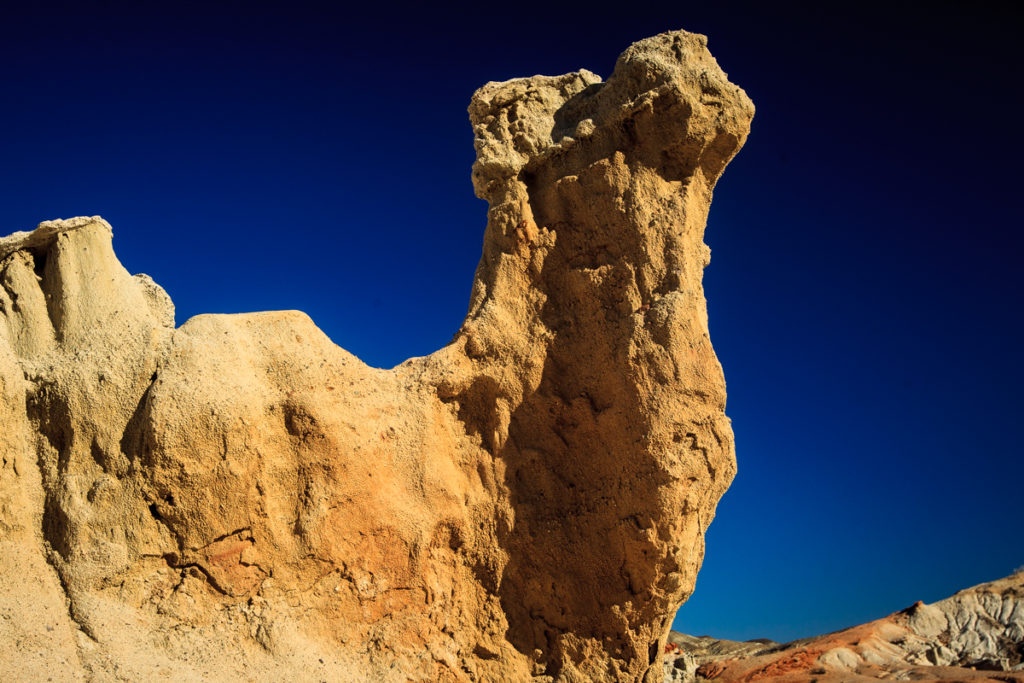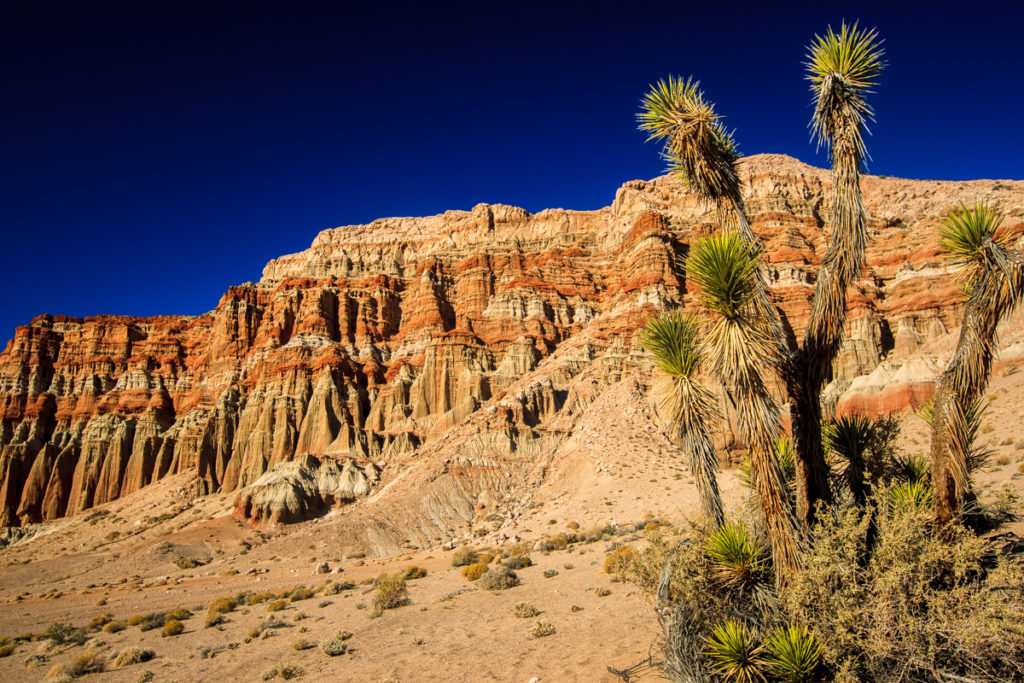 With some phantasy you might even discover a camel in the rock formations. 🙂
Lava Tubes
Getting deeper into the Mojave Desert, the volcanic heritage is something you cannot ignore. And with all the volcanoes and lava streams, you can find some nice lava tubes you can explore. But don't forget your lights. 😉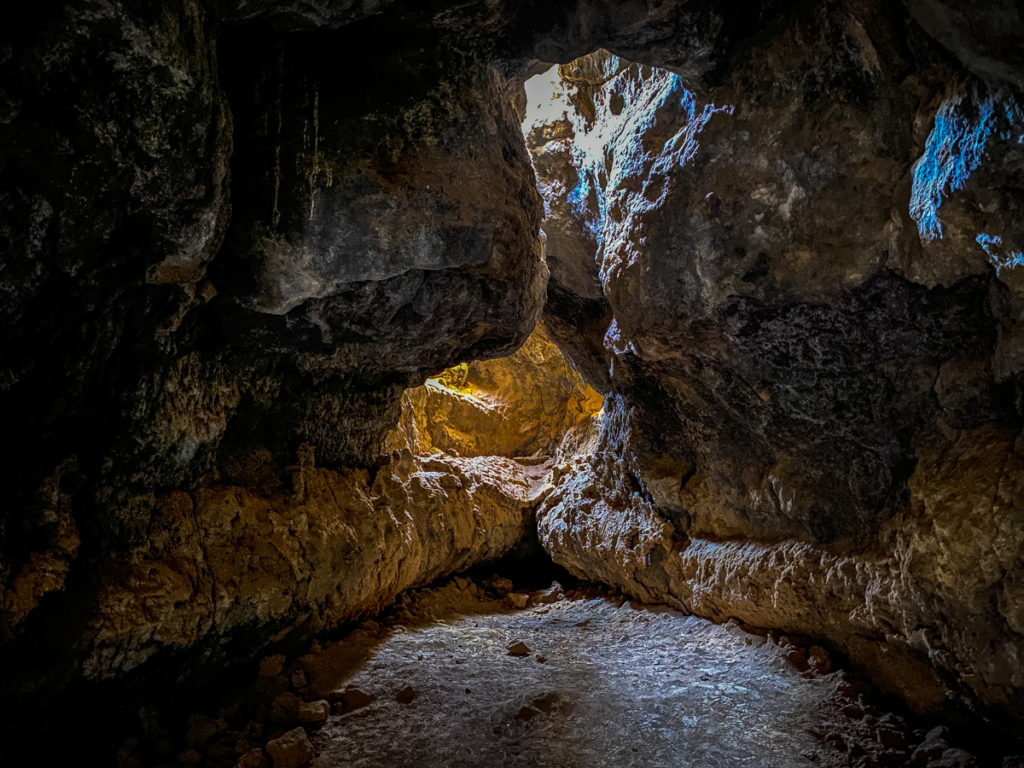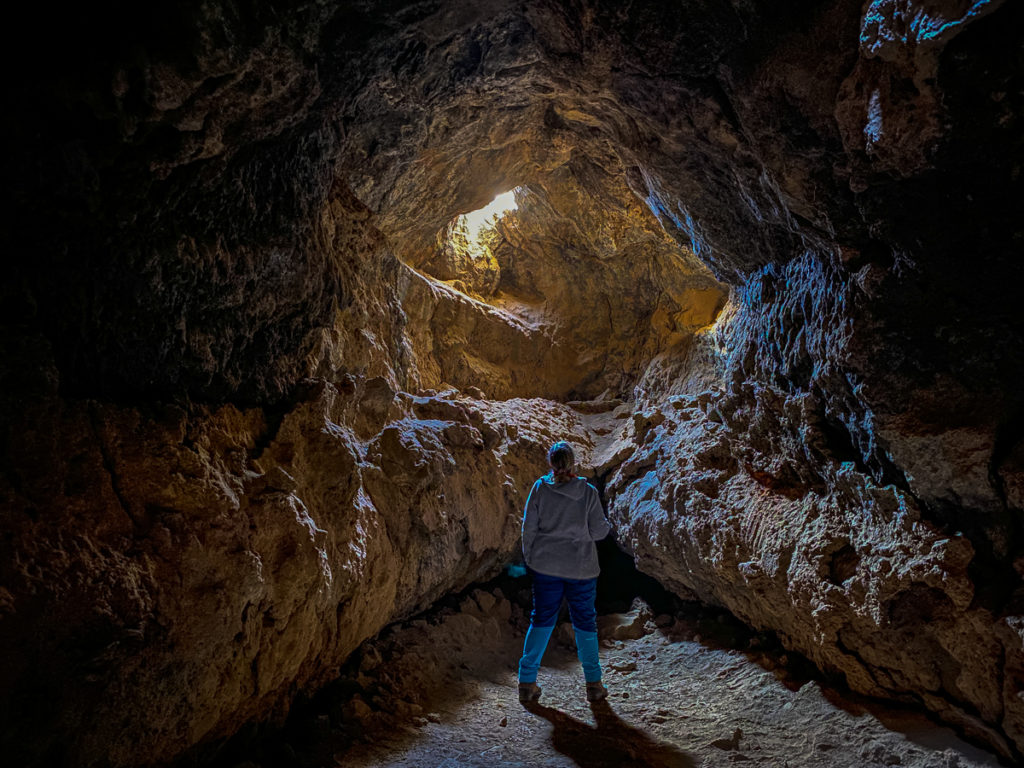 Whole in the wall
Also nice is the whole in the wall section, with a couple of nice hikes, one of them leading you into a fantastic slot canyon. Bit of climbing is involved in this, but surely worth it, as the landscape is amazing.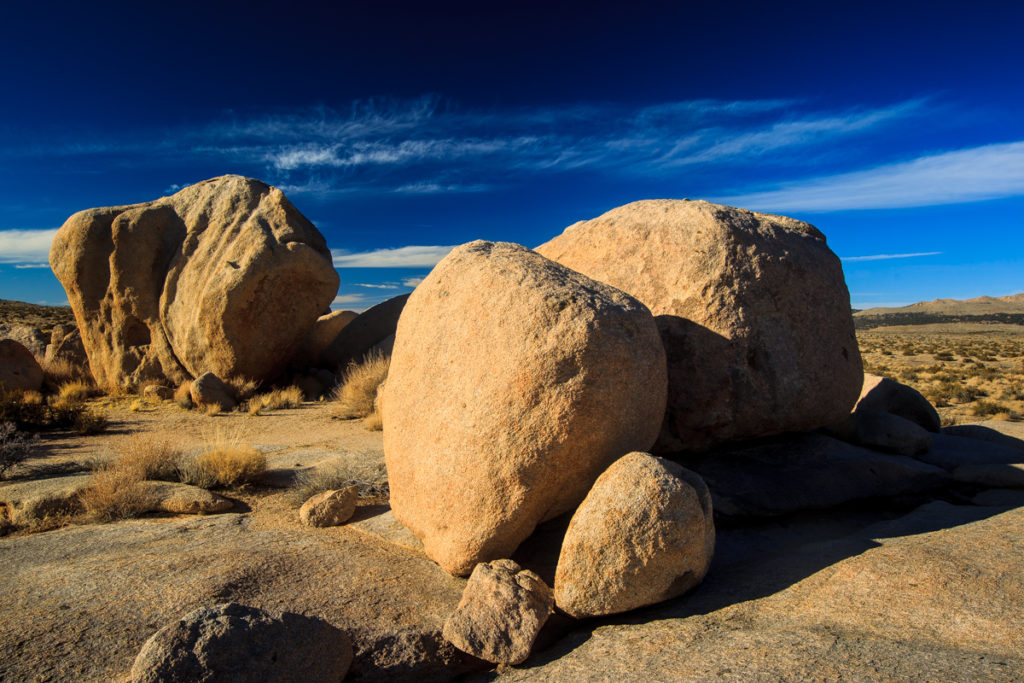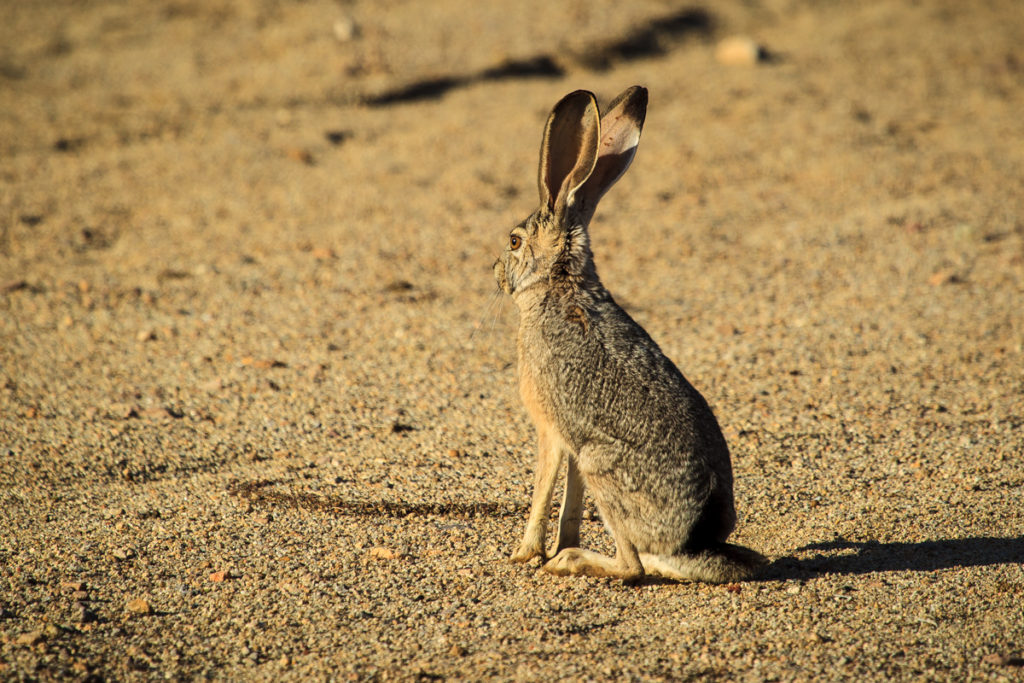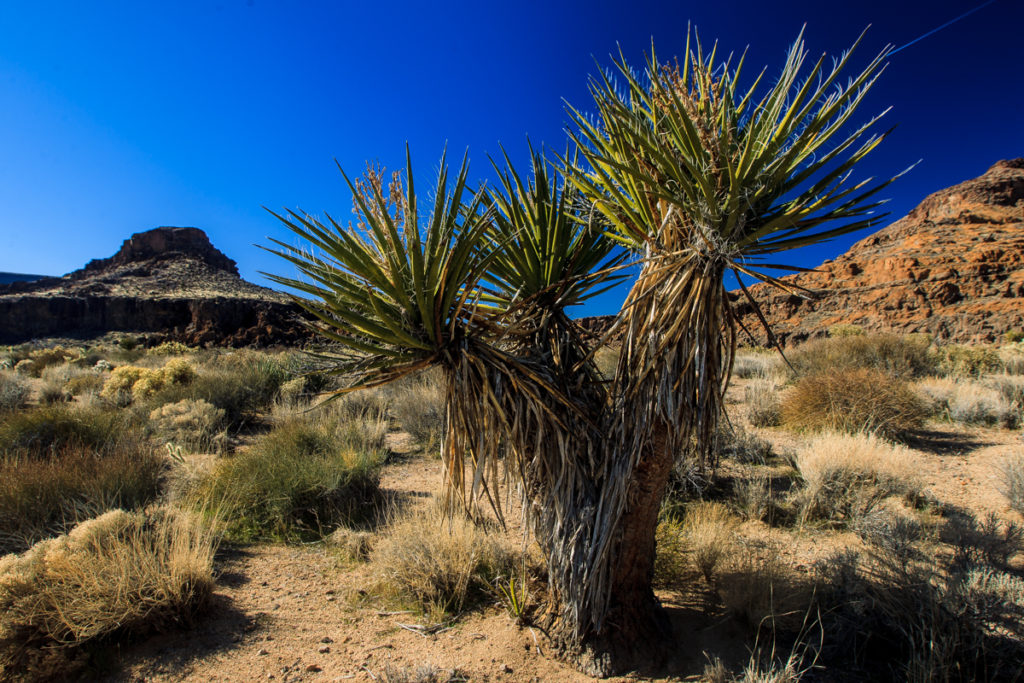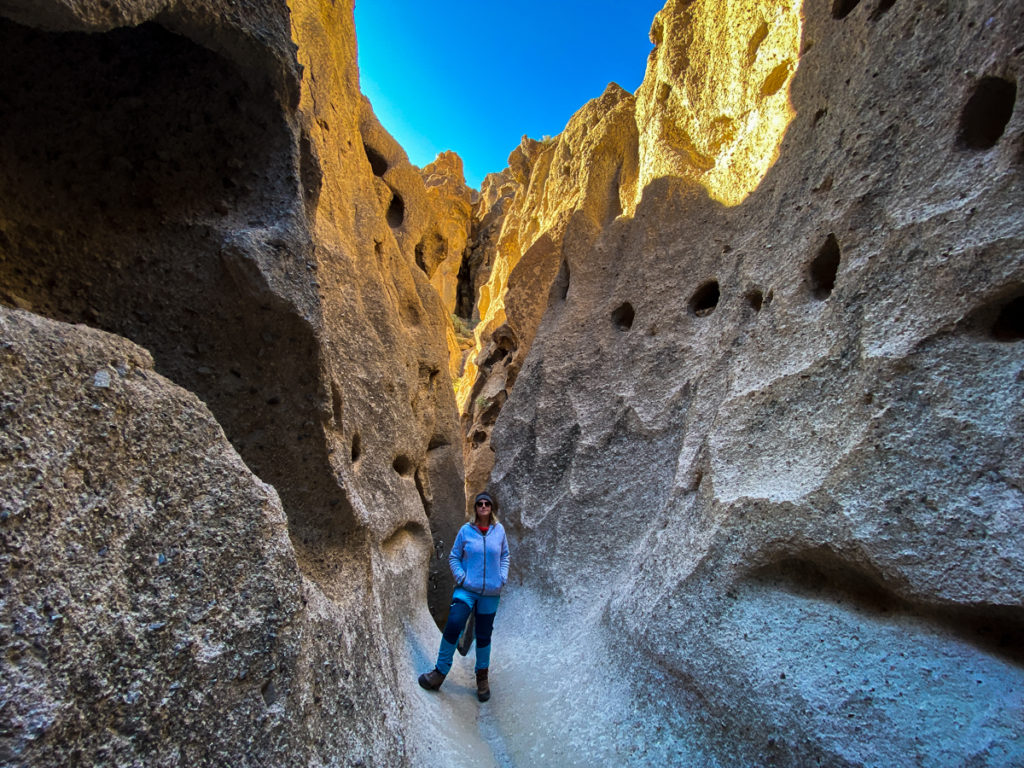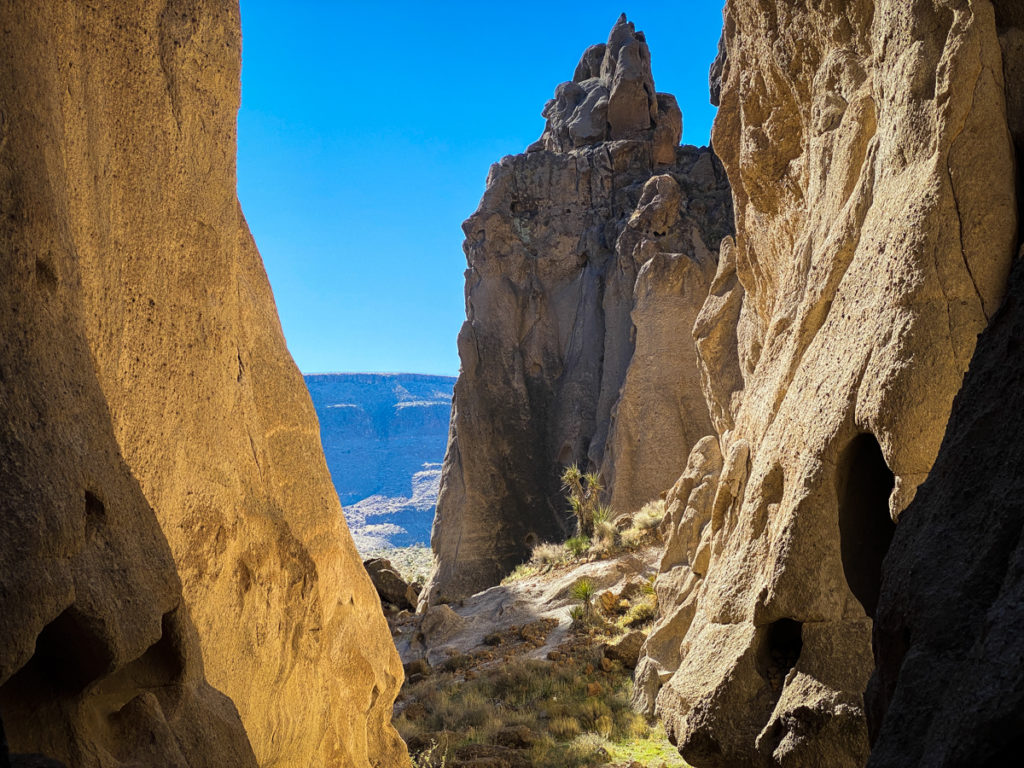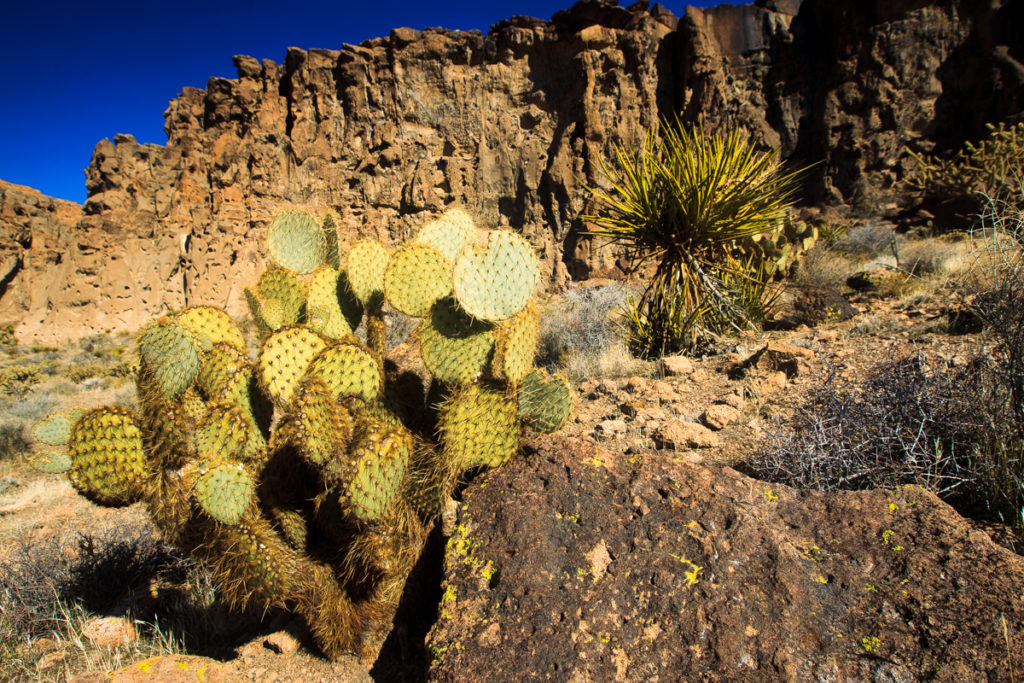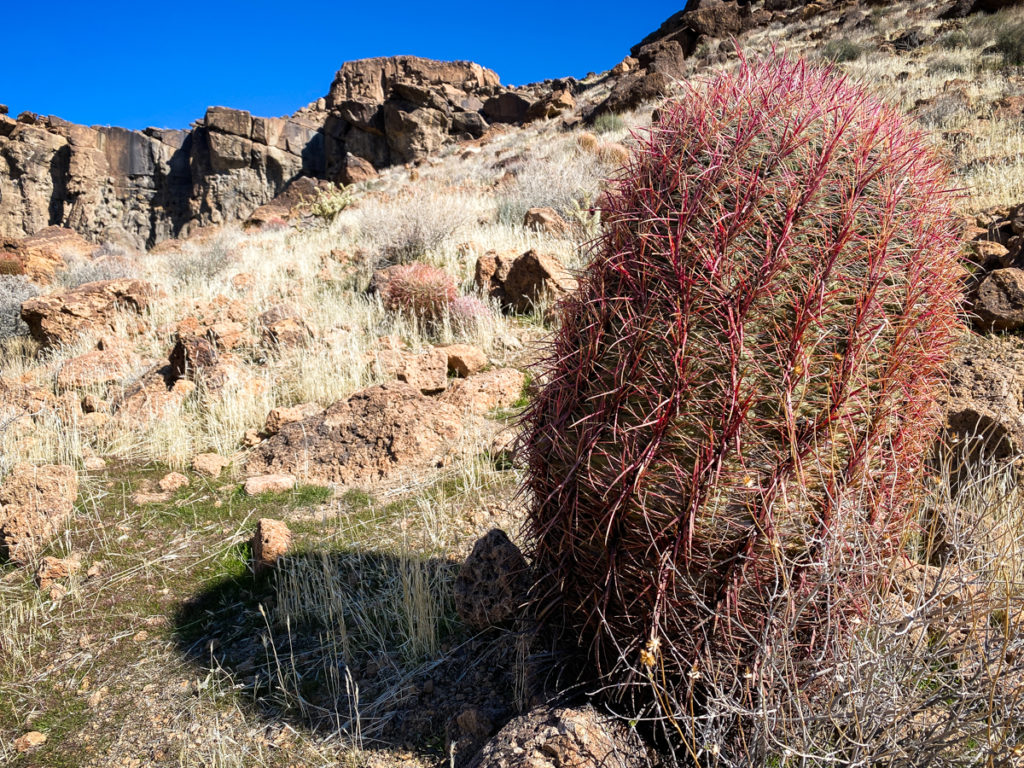 Camping in the middle of the desert
The best of it, beside some established campgrounds, which are not bad at all, you can basically camp nearly everywhere, so we had a couple of really great evenings in the desert. Sitting by the warming campfire, watching the night sky and just relax; enjoying the best of being in the desert. 😉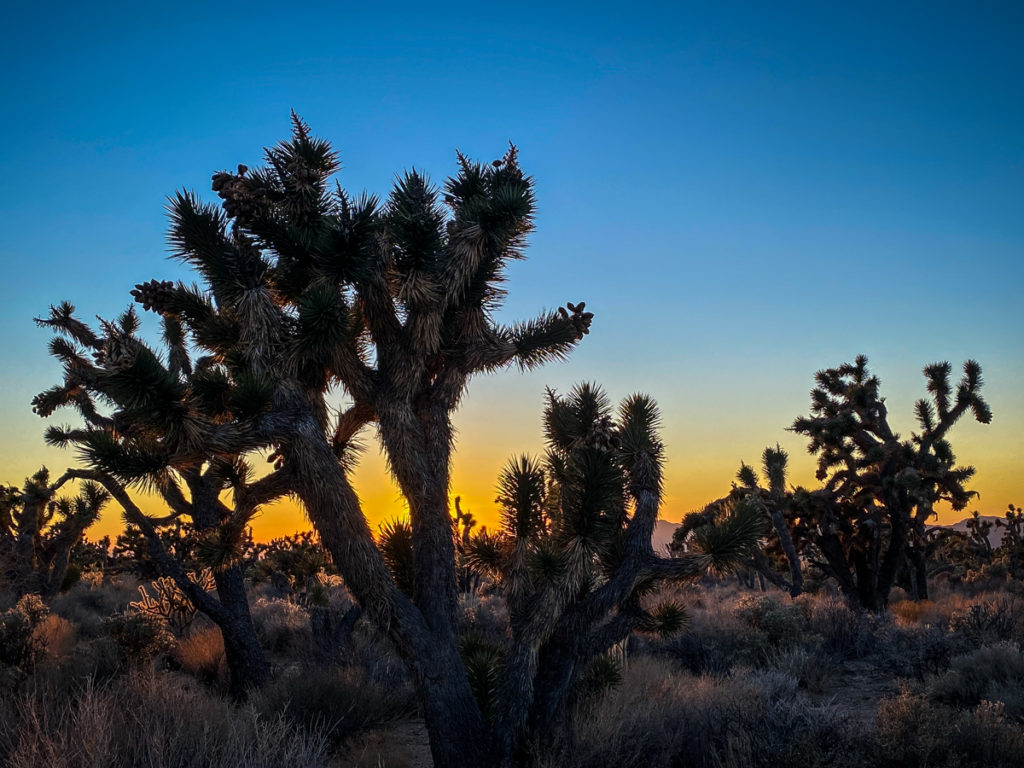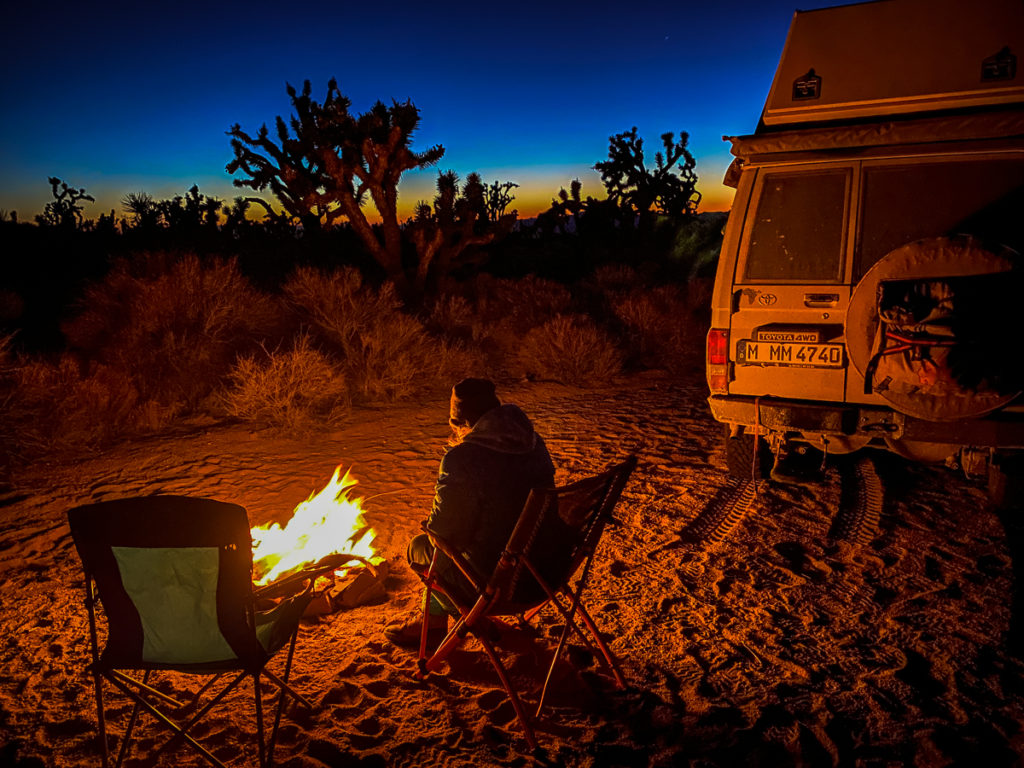 After a couple of peaceful days it is now time for something different; Las Vegas we are coming. Bit sceptical when it comes to that but we need to get some car maintenance done and somehow we still want to see this crazy city. How that worked out for us you can read in the next blog post.