Surely it is debatable if a Toyota HZJ78 is the perfect overloading vehicle or if something like the perfect one even exists, however it is the ideal compromise for us and our plans. Small enough to drive it basically on all tracks, highly offload capable but sufficient level of comfort also in cooler regions of the world. A first test in Finland during spring confirmed that for us.
Some basic modification are done as you can see from the previous blog posts, but what is it we overall modified?
Well, it is lot we changed so far, mainly based on our learnings from our 2015 Australia overlanding tour, but it also feels great knowing you build the perfect overlanding vehicle for your own needs.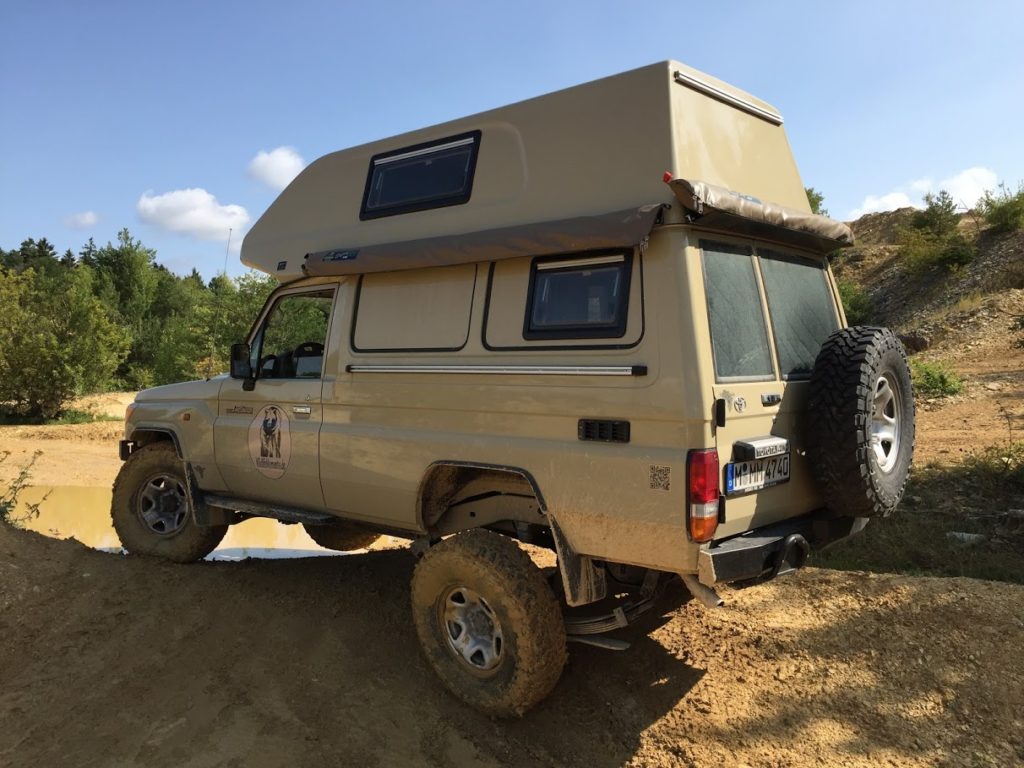 On the exterior it is very obvious what we did, right? First of all replacing the roof by a Desert-tec GFK roof, of course gaining some hight, but also gaining lot of room, easy to heat-up and always try. In addition we gain a bed that is setup in seconds and can be used by one person while the other one is still sitting in the living room. Beside that we also replaced the windows in the rear and with that we have been able to create a cozy but also comfortable living space.
Unfortunately we have not yet taken proper interior photos, so need to add them a bit later on. Beside the diesel heating system, we have also installed a water system with in total 98 litres nowadays, using four different tanks for that purpose, so that we can easily separate drinking water. In addition we have also in-build a filter system that we can use for filling our tanks, so that we always have fresh water instead of relying on questionable water sources.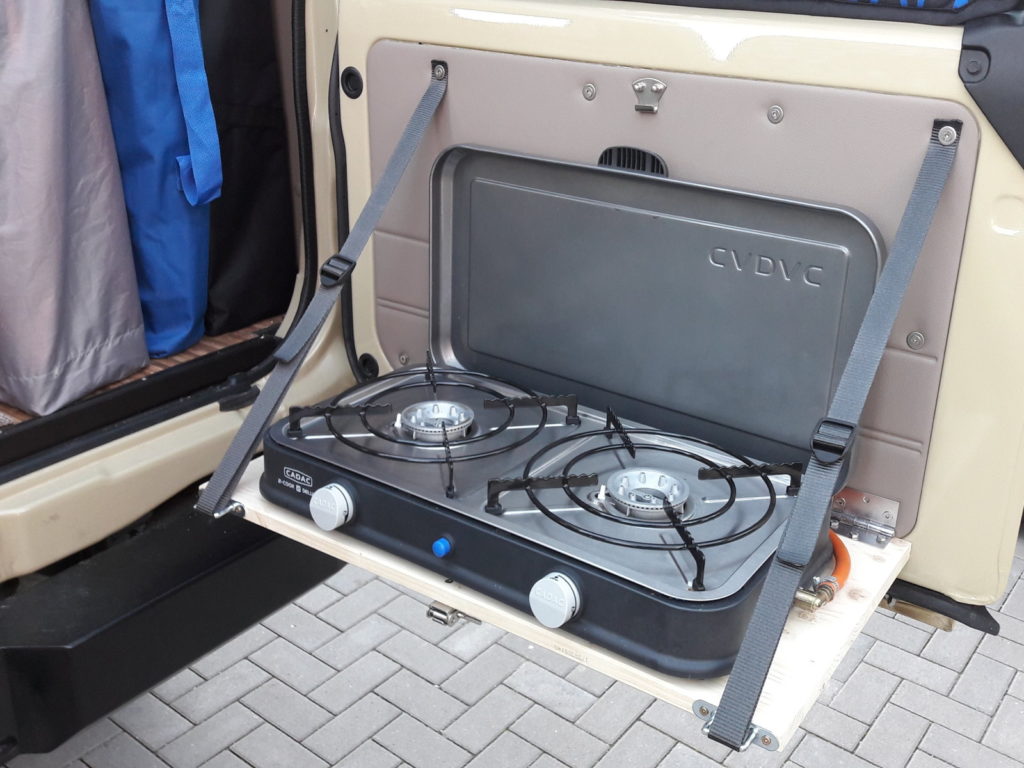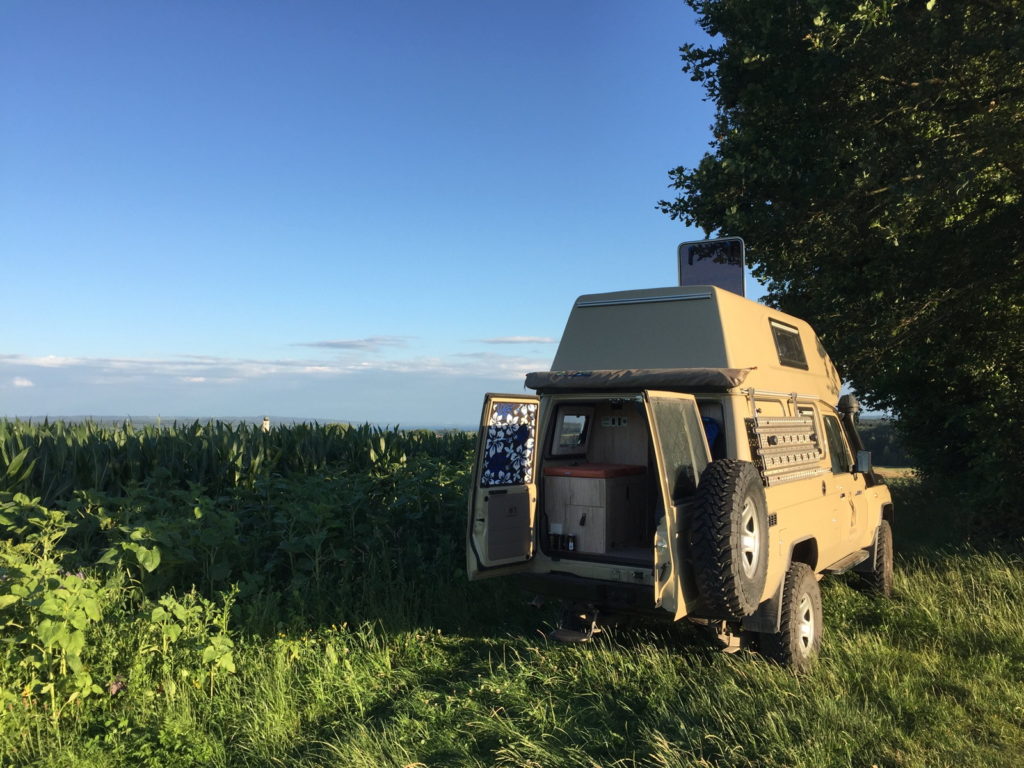 Well, and not to forget about our 50l Dometic fridge. 🙂 Good size for two people if you prefer to carry a lot of fresh food and of course have a cool drink in the evenings.