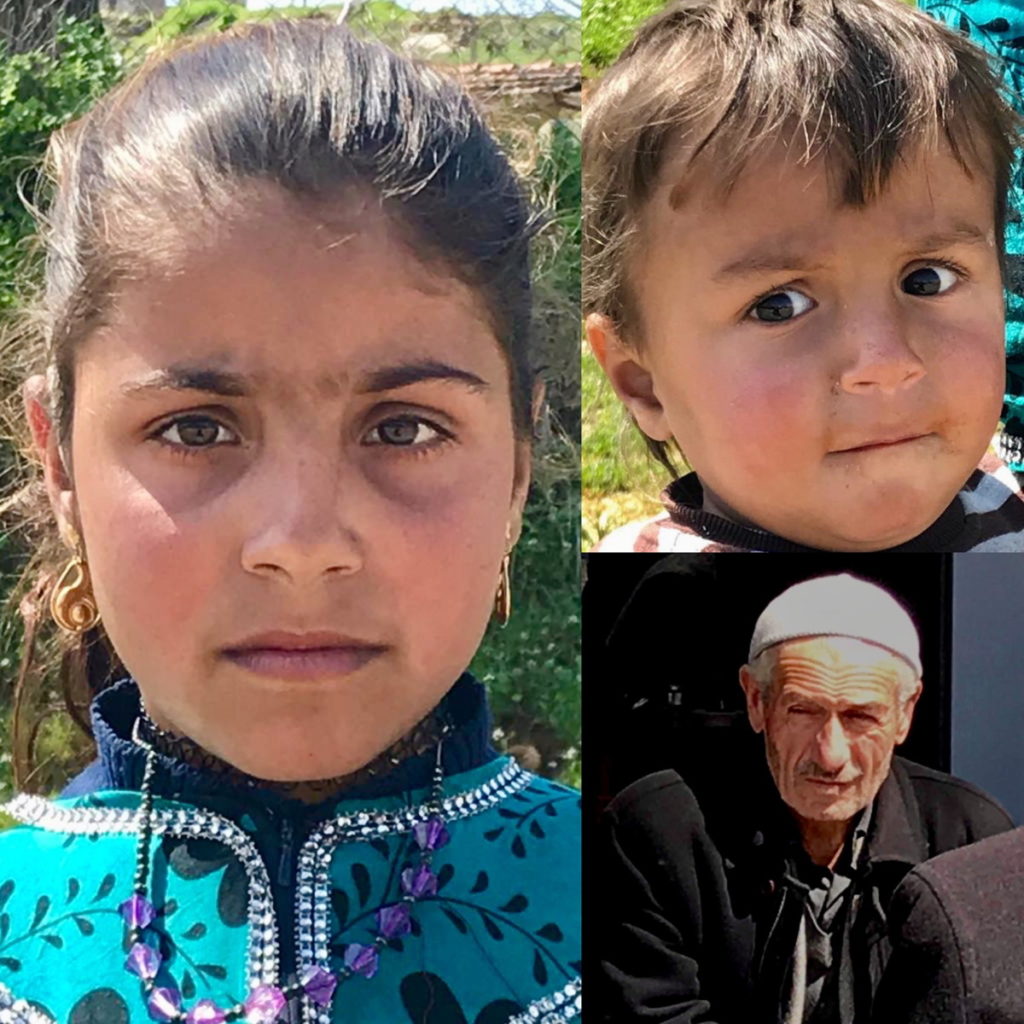 Unfortunately our time in Turkey got a bit reduced as we had to wait for our passports in Greece with all the missing visa documents, however we had 12 days left prior entering Iran and I guess we made the most out of it. Turkey was very interesting, first of all the amazing historic sites, but also the friendliness of the people. All the tea invites, guys at the petrol station sharing their breakfast with us and far in the East enjoying the sunshine with some locals and fresh brewed Turkish tea. Just a nice experience.
Here some details to provide you an overview…
Distance in Turkey: 3.193 km
Diesel consumption total: 529 liters
Average cost per liter Diesel: 0,92€
Nights on official campsites or hotels: 0
Days in Turkey: 12
Other costs beside fuel: app. 250€
Border crossing experience: No issues, even though officers at the border seemed not to have the best day in terms of friendliness.
Car maintenance: Replacing mirror on the driver side by a hand-made mirror after getting hit by a stone (app. cost of 3€). Done in an hour including tea drinking and many phone calls to get a new mirror organized. Absolutely amazing!!!
So what are now our highlights and lowlights in Turkey, what would we recommend you to see and what maybe not?
TOP
Ephesos – On the UNESCO world heritage list, not always a quality seal in our opinion, Ephesos is surely worth the visit. You have to deal with the crowds of course, but still, the ancient city is amazing and if you can find a quiet moment in the evening it gets even more amazing, so clearly a must-see in Turkey.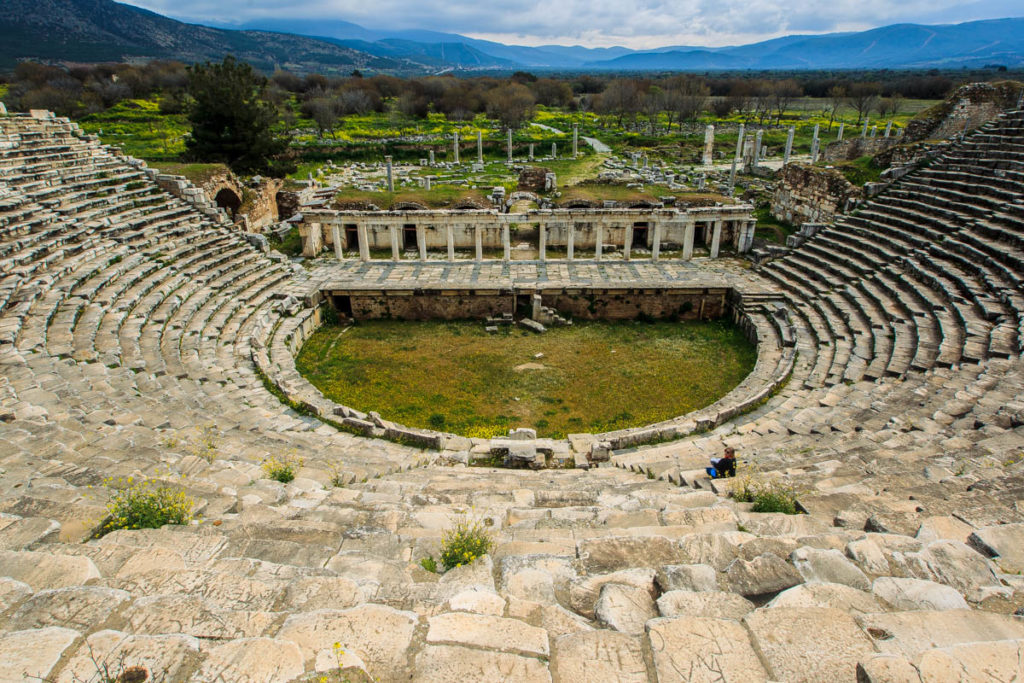 Aphrodisias – Beautiful place to visit, especially when you are alone like we were. Also worth to highlight the stadium, great to see more than just a sand track at other places. Overall worth a visit just because of the great condition of the ruins, seems to be a bit off the beaten track.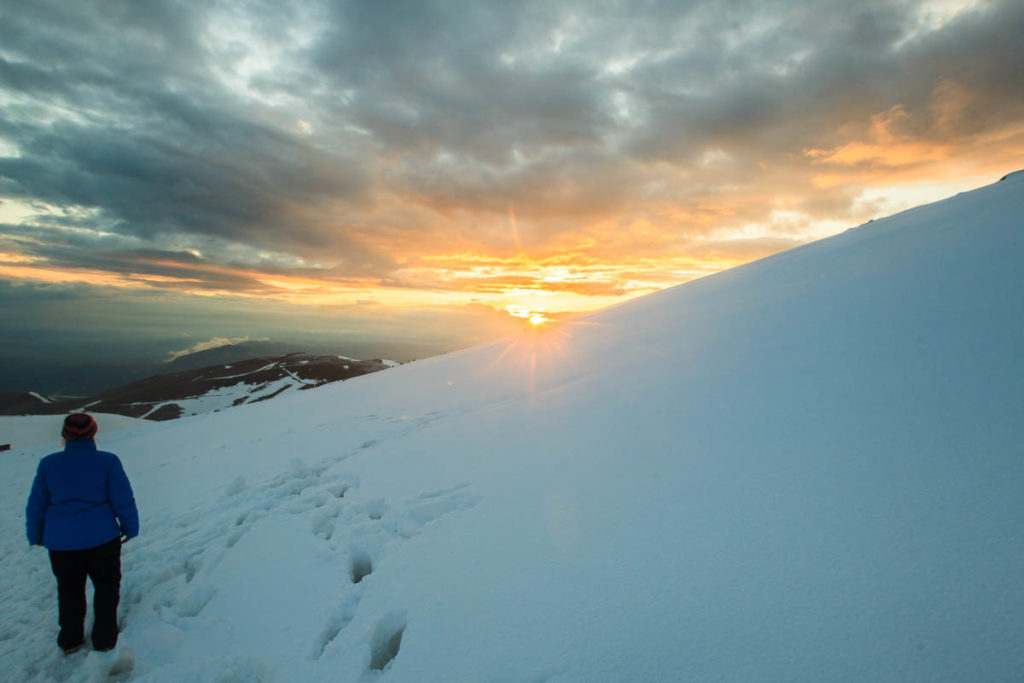 Nemrut Dagi – Early spring, what a time to visit Nemrut Dagi. Wonderful views into the snowy mountains and amazing scenery with the "stone heads" in the snow. Even better when you can stay up there overnight, completely alone.
LOW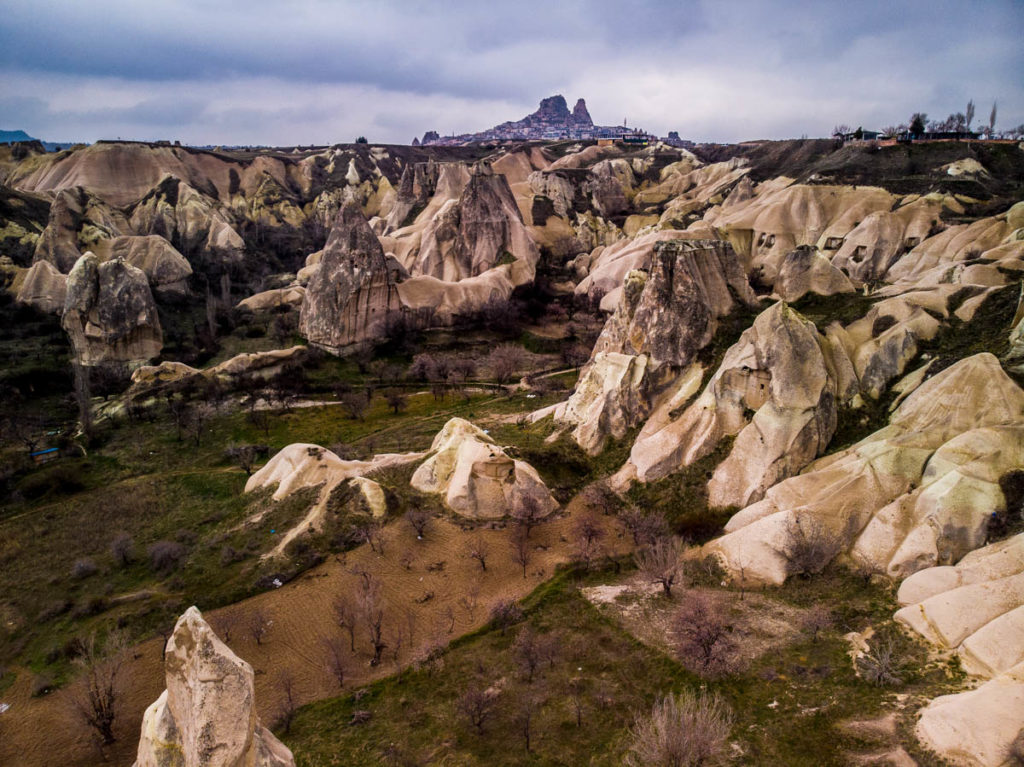 Cappadocia – Somehow a must see and in case you are in the region, why not? Still in our opinion overrated and too commercial and touristy at least when it comes to our impression. We would not put it on our bucket list for another Turkey trip.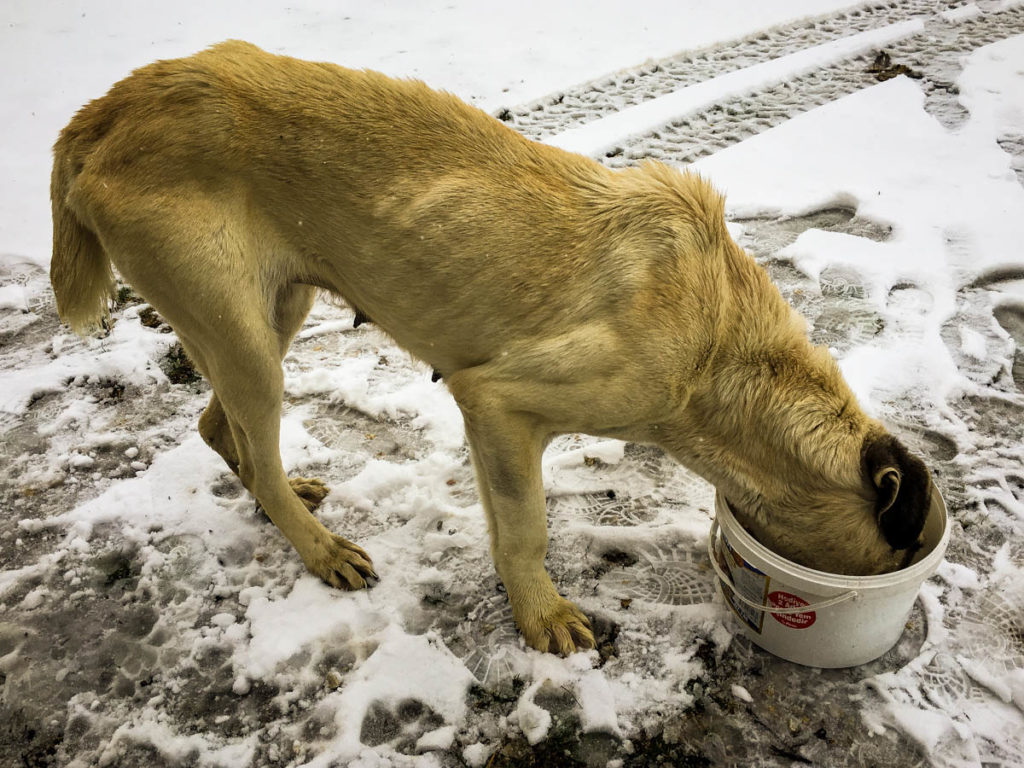 In general, the way how animals, specifically dogs are treated. Not much more to say about this, we expected of course a lot of dogs in bad condition, but what we found in Turkey was leaving us sometimes speechless.
Another low-light for us in Turkey has been the huge difference between people living like in Central Europe and very poor people, but also the situation in the Kurdish region. Surely not something for us to judge on, but still we believe it should be possible to get over history nowadays and make it happen to live together in an acceptable way.
Overall it has been extremly easy to travel through Turkey in our own car, very easy to find a beautiful wild camping spot. Even with our high requirements on our spots it has not been a problem at all (especially in the mountains). Of course driving a 4×4 helped a lot, but still it would have been possible also without.
Want to know more about our time in Turkey? Just check out our related blog posts.
Next country on our list after our Turkey visit will be Iran. Now the real fun begins.