Again a lot of history, but this time from different days in history as before. Following the old Silk Road through Turkey, on our way to Cappadocia, we came across a couple of old caravanserais. A caravanserai was in earlier days a "Roadside Inn" build to provide shelter to travelers along the old caravan routes. For us, they had all one thing in common, they offered an amazing light scenario inside, so a photographers dream.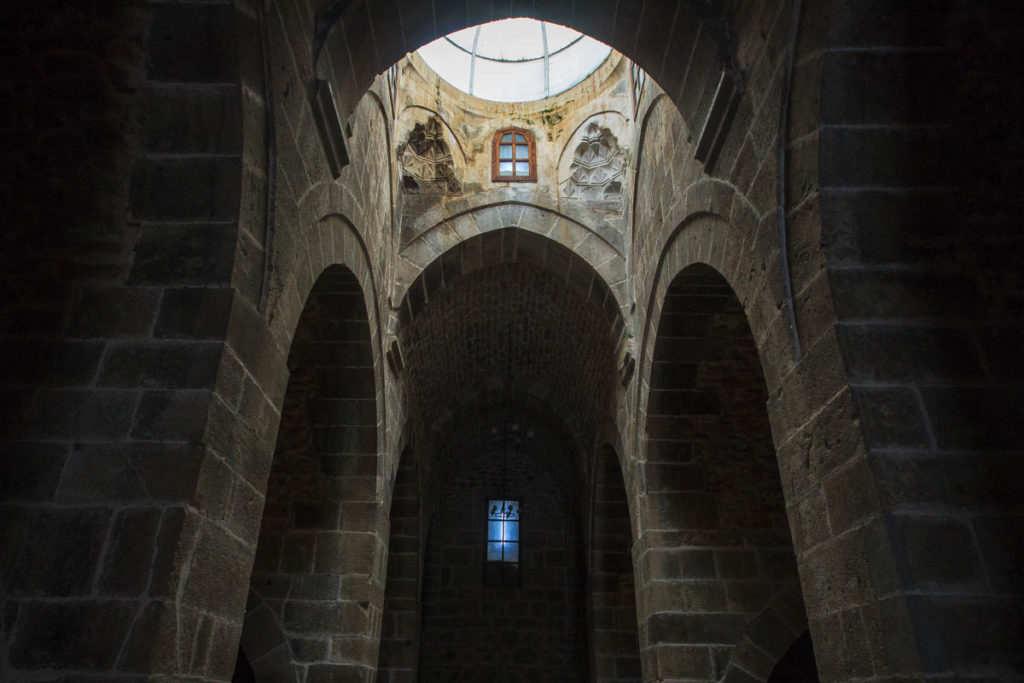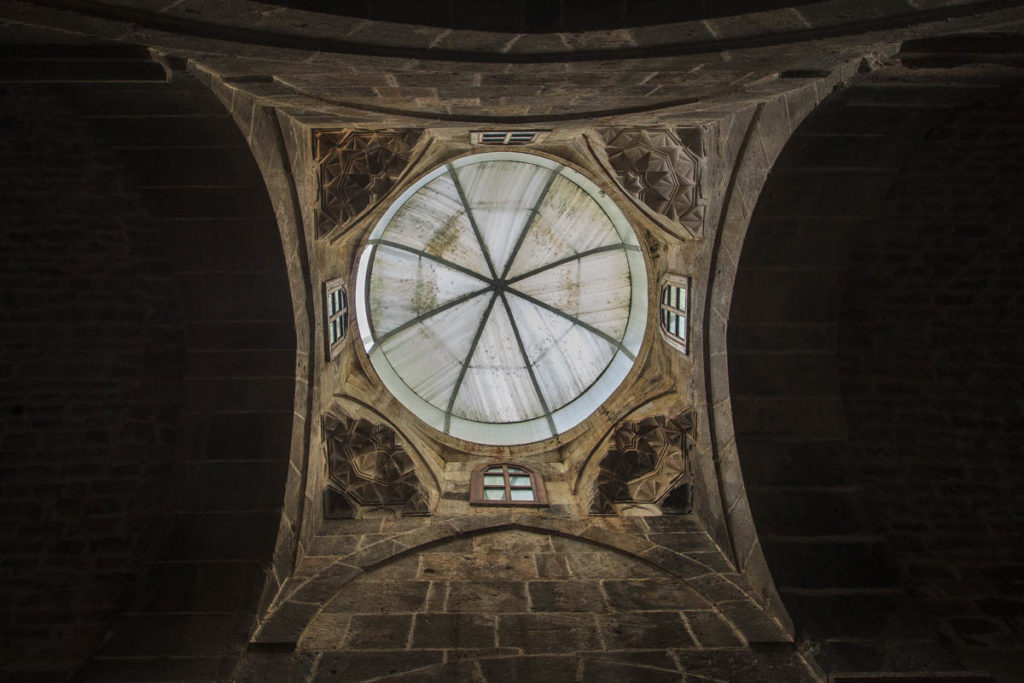 Sometimes you might even believe to be in one of the Lord of the Rings movies or something like that, just amazing.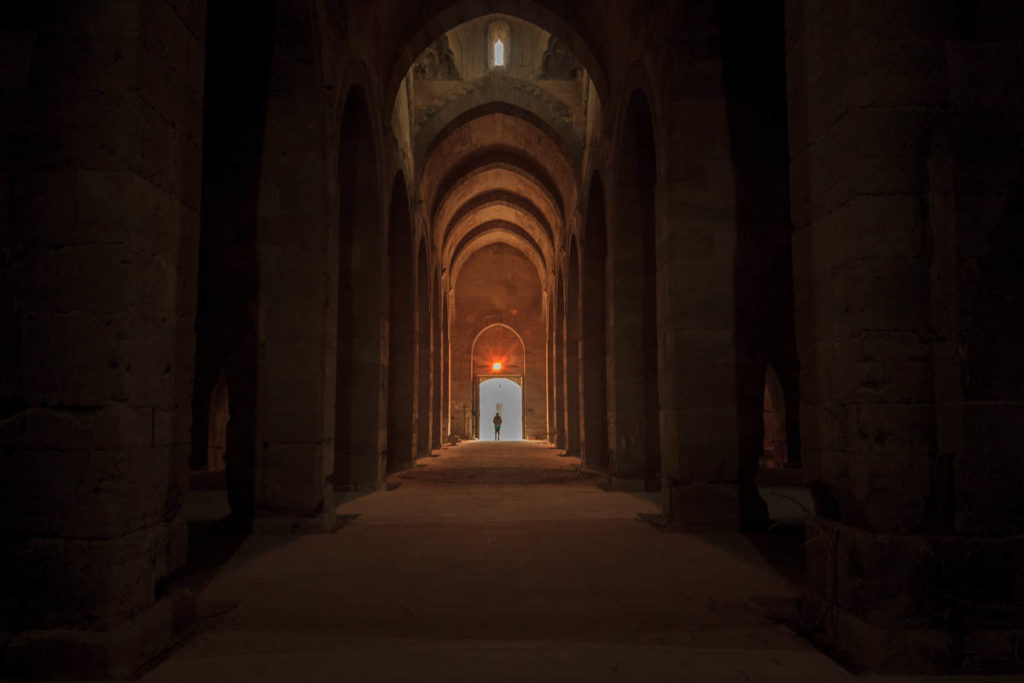 Unfortunately we also got back into winter, not really a surprise due to the high altitude of the mountains in this region. However nothing we had in mind anymore, but happy to deal with it.
Still we experienced one moment that was shaking us up again and gave it all a bit of a negative touch. As mentioned in the previous post, Turkey is sometimes giving us a hard time and this clearly was one of the moments. In an old caravanserai, in the middle of nowhere, we meet this nice lady.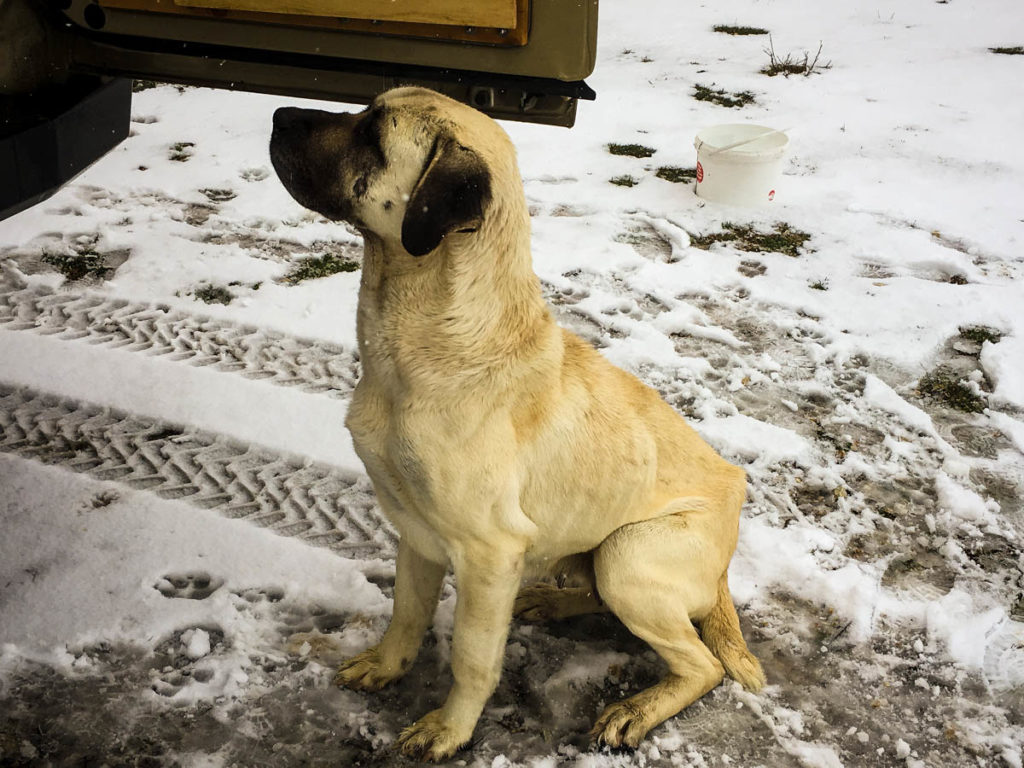 As there were no humans around and no houses for couple of kilometres, we can only assume that she has been left behind, when they closed the business. Some time back you could rent this location for events, seems not to be working anymore, so they left the dog behind. That kind of attitude is something we can't understand, so she got our dinner and we do hope it will help her at least a bit, so that she can make it over the last cold days this winter.
Unfortunately this has not been the only dog in a shape like this in the region.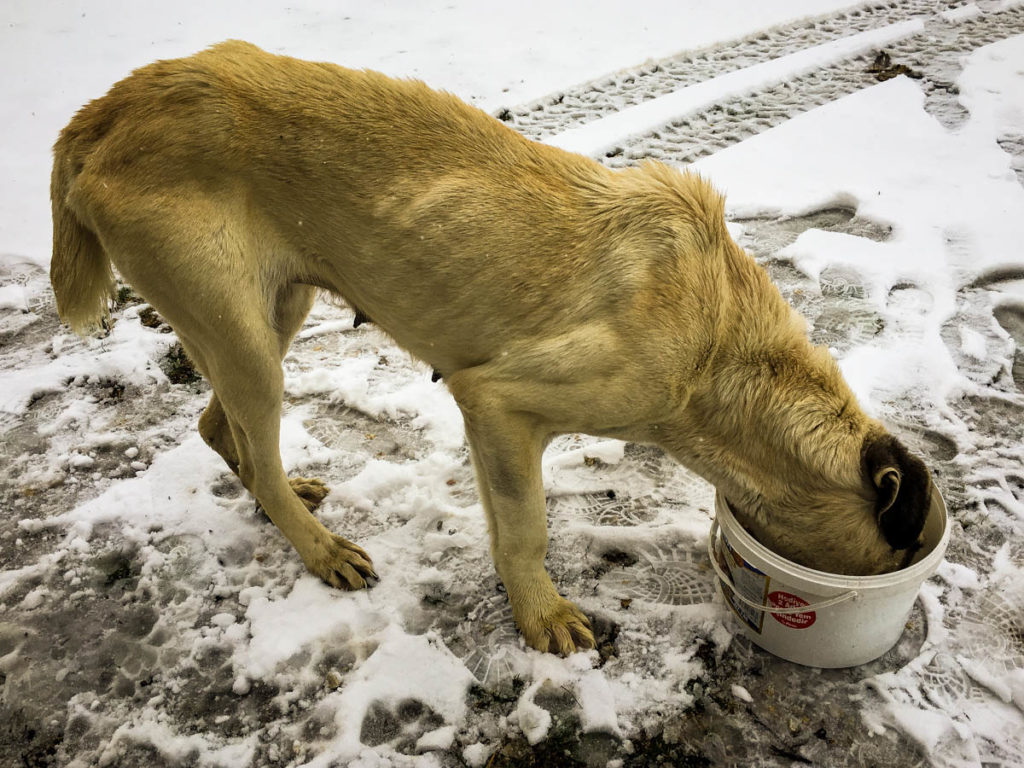 If she would not have been a huge Kangal, I guess we would now be travelling the three of us for the remaining part of this journey. But now we can just hope she will be doing fine.
With some recovery time from this event, we followed down the old Silk Road towards Cappadocia further, coming across some old churches, some of them in a mysterious atmosphere on top of a mountain…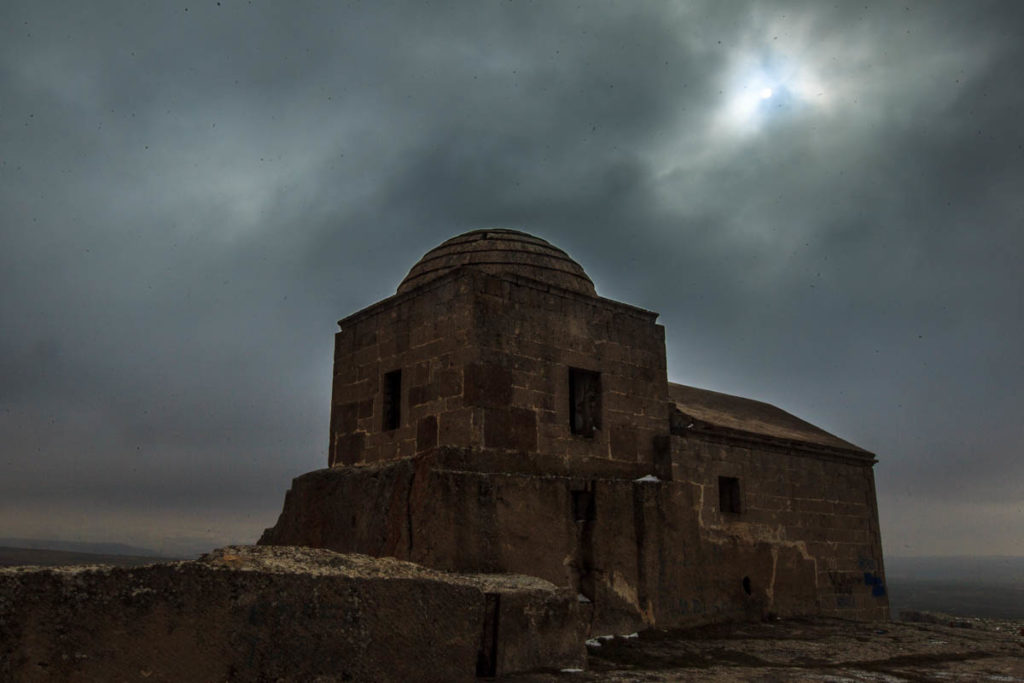 …and some of them in caves, deep down in the Ihlara Valley. It is said that Ihlara Valley has earlier housed around hundred cave churches, however nowadays only a couple are left and can be visited. Luckily the rain stopped in time and we had the pleasure of visiting some of them, absolutely amazing, especially as we were still alone, early in the morning.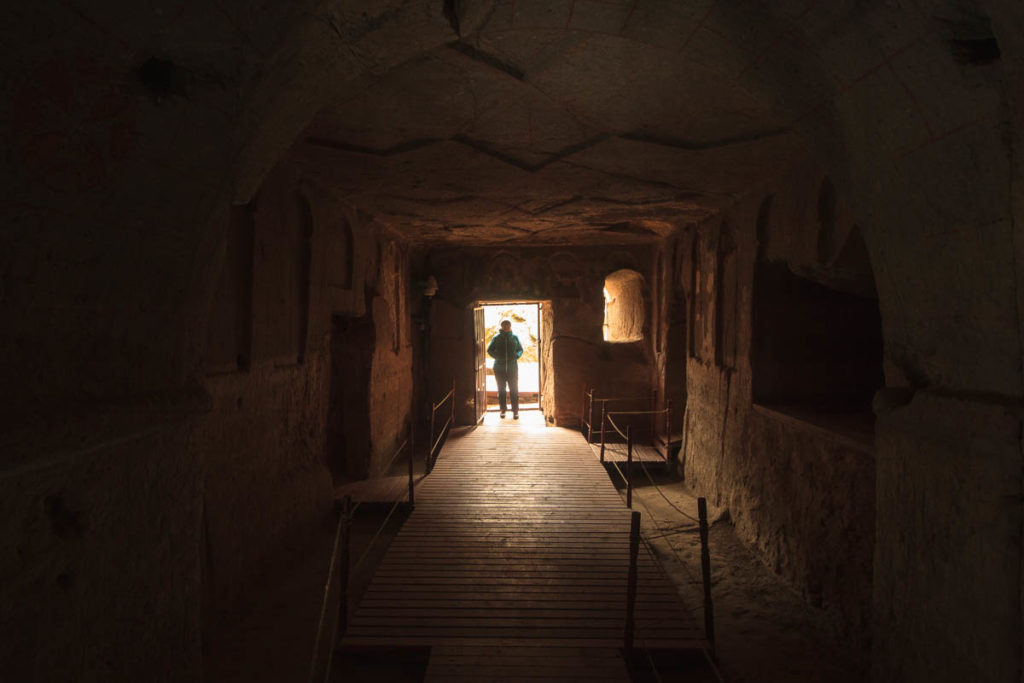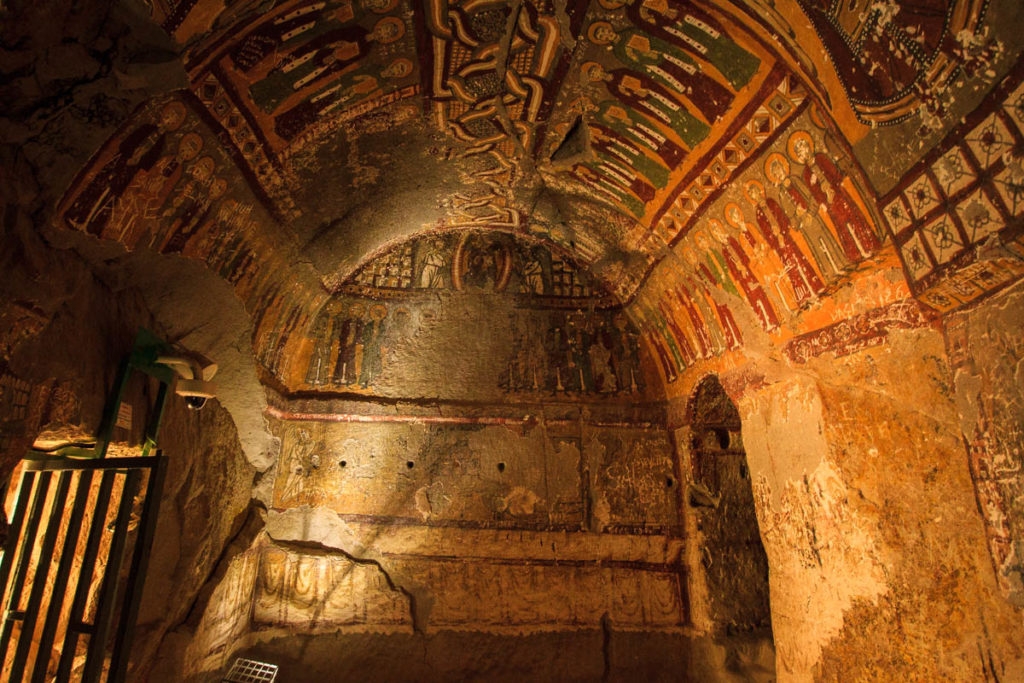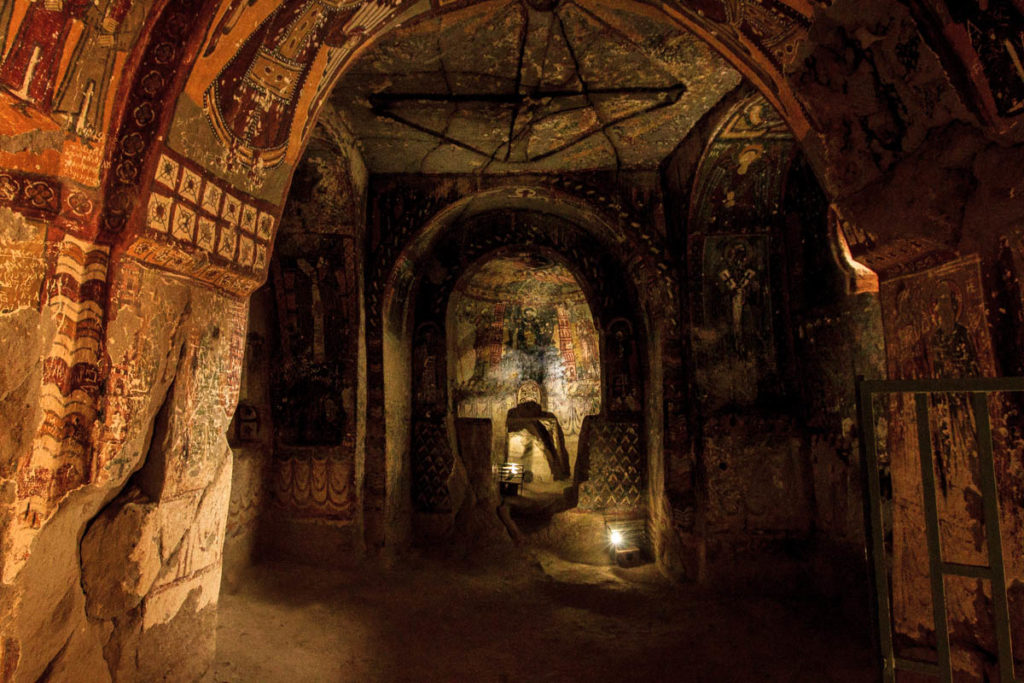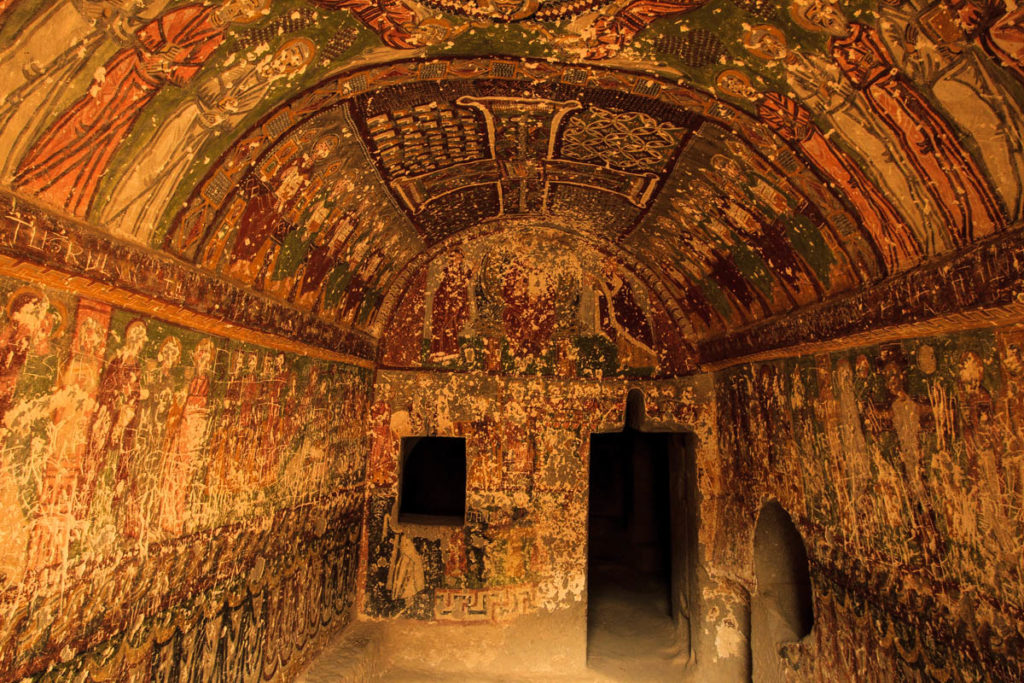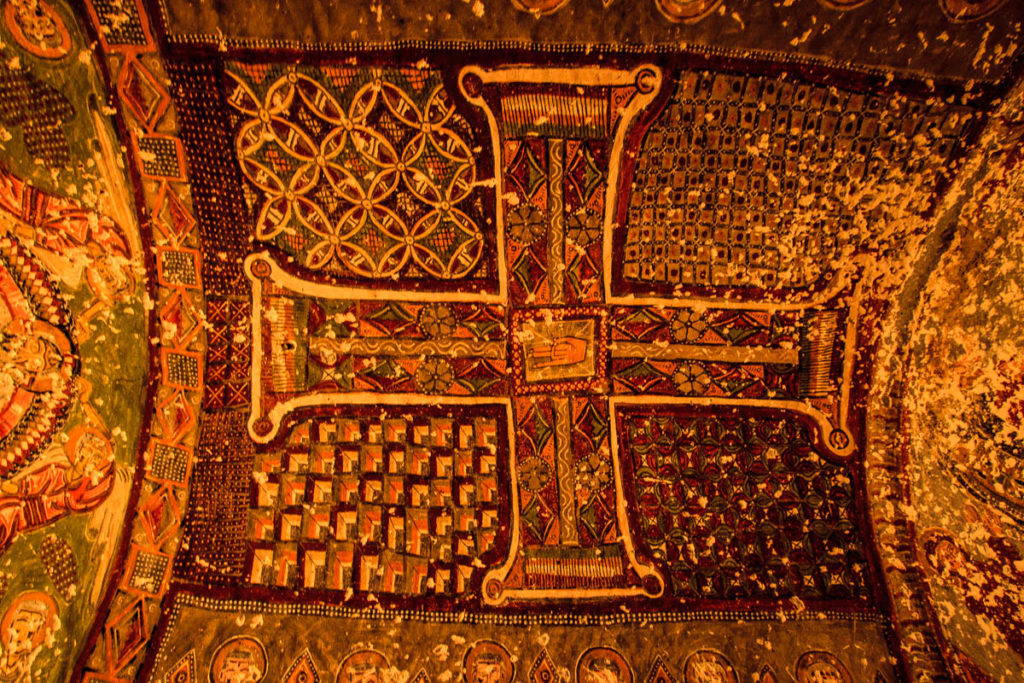 So overall a wonderful part of our journey here in Turkey, enjoying the culture but also the amazing hospitality (more on that in the coming post). Really amazing how people treat you, even they don't know you and the more East you come, the more it gets.
So still enjoying Turkey for some more days on our way to the Iranian border.