There is so much history and you need to accept that you can't see all the places. But as it turned out ones again, sometimes the not so well known ones are the much more beautiful ones. Is it because you are basically alone or are the really so much better, whatever the real reason might be, for us it is definitely the case. So fantastic when you can enjoy these places without other people or even travel groups around you.
The first place we had the chance to have completely for ourselves was Aphrodisias. Beautiful place, especially with this kind of weather, not warm, but at least some sunshine and great light.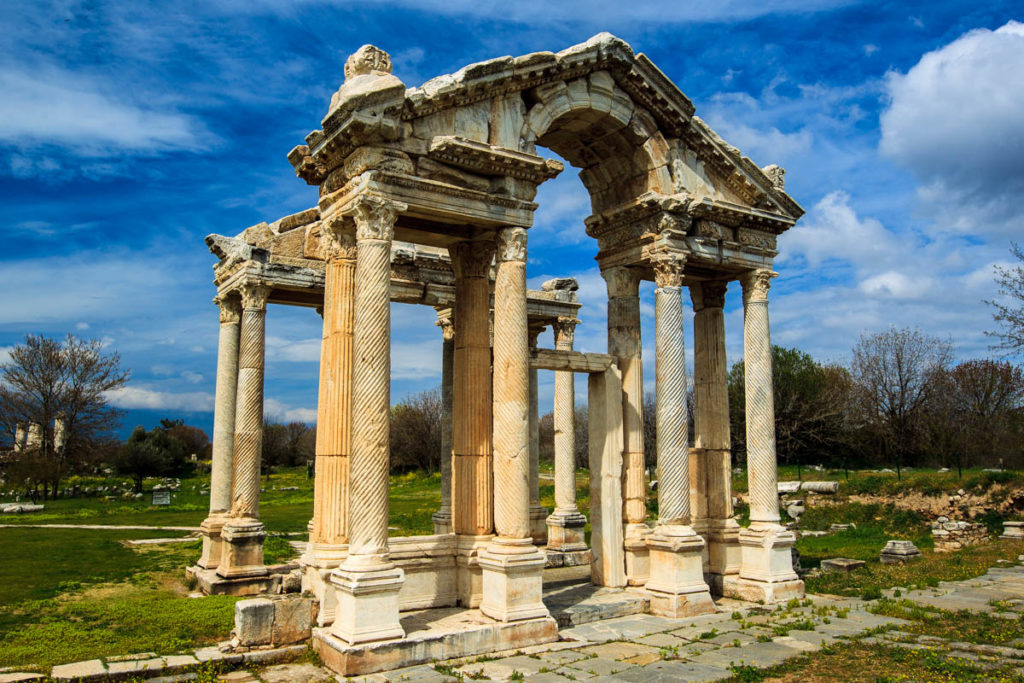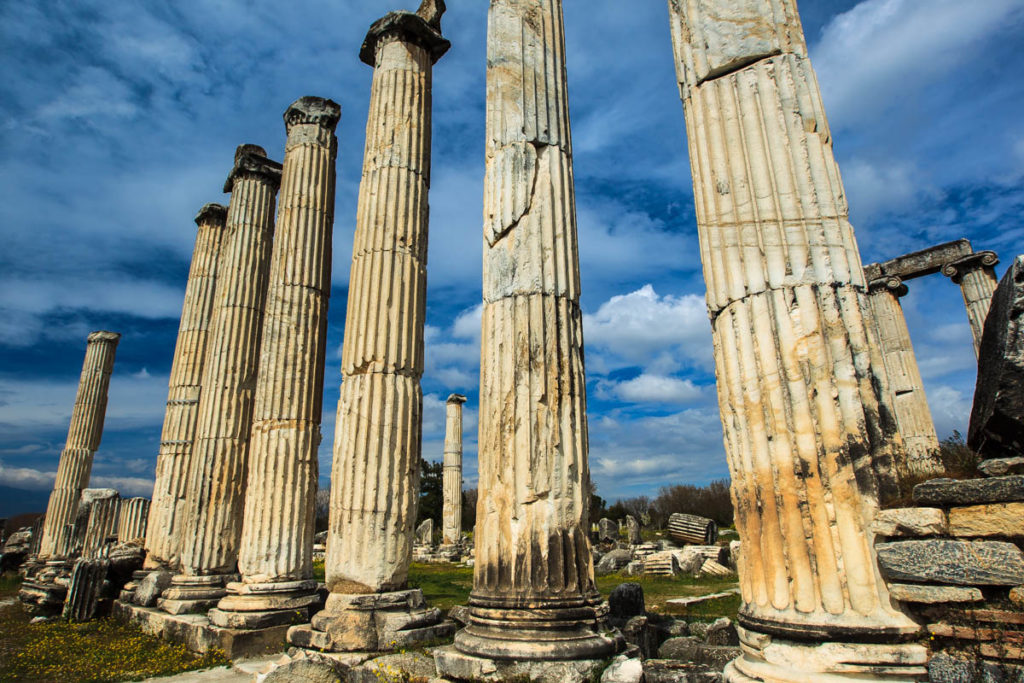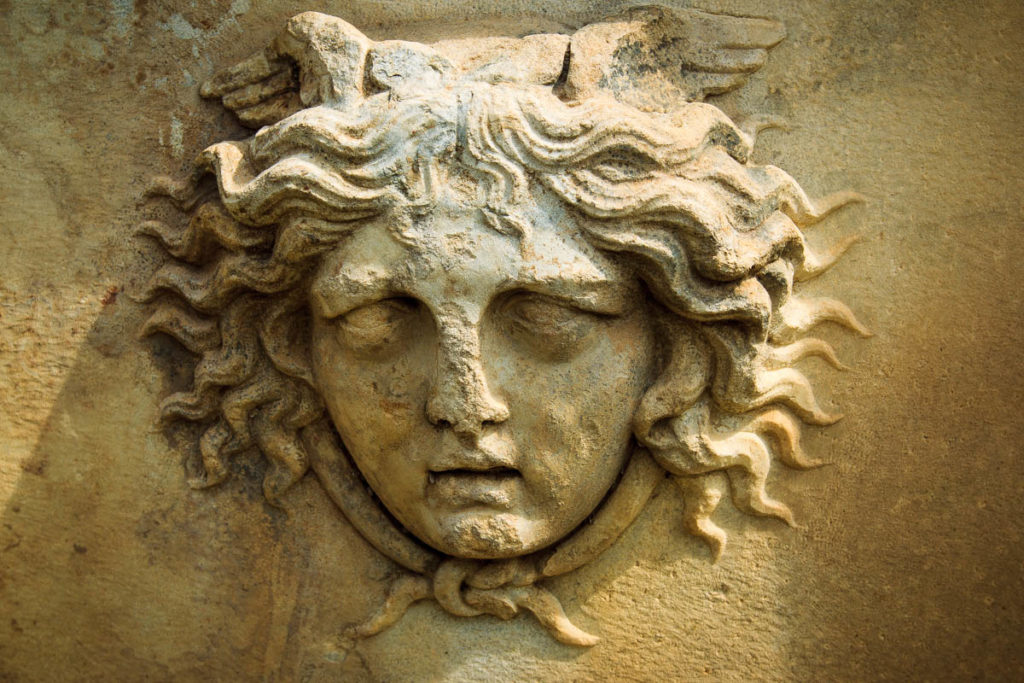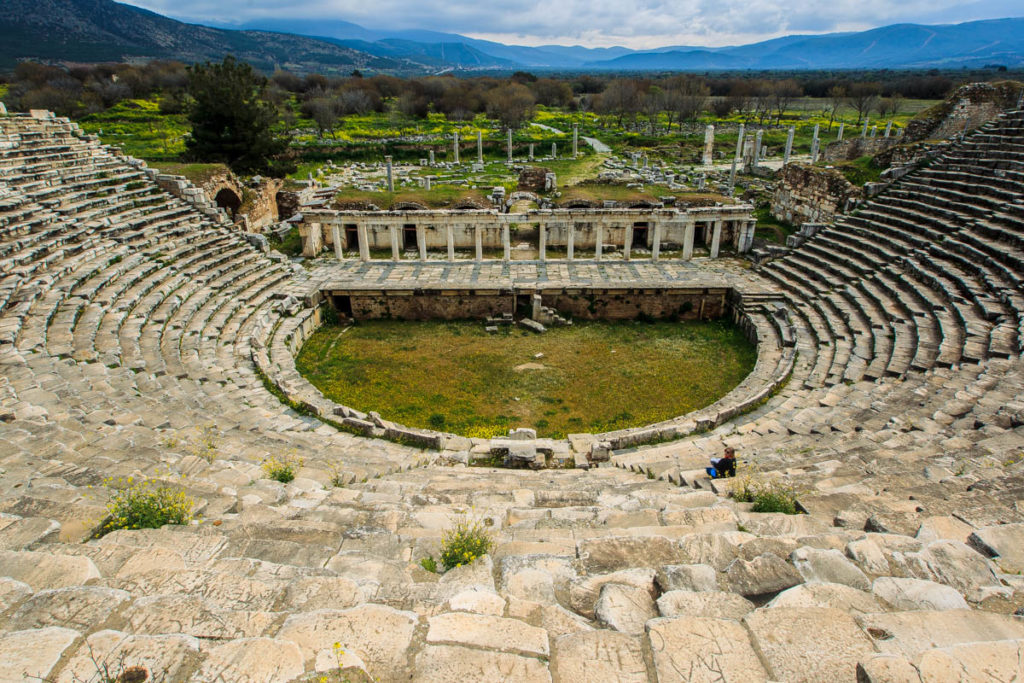 Next day we had the pleasure to visit Sagalassos, another beautiful city surely worth to visit, in a beautiful scenery in the mountains.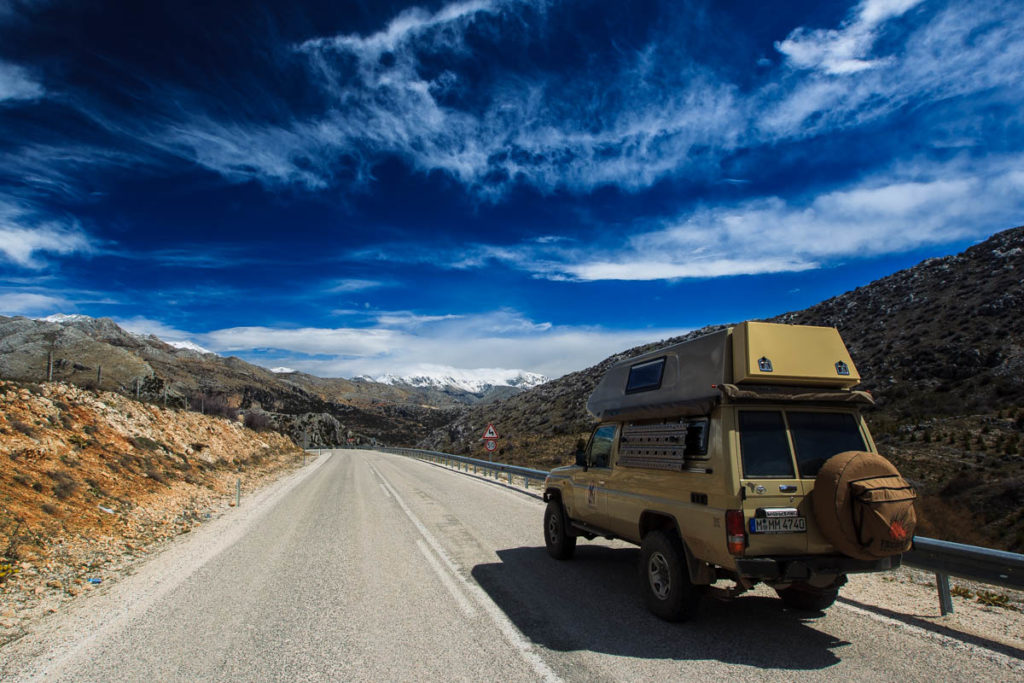 Do not expect a fully reconstructed place, rather expect to climb partly over rocks for example to get into the theatre, however it is somehow a special place. Unfortunately it was windy, rather stormy when we visited and just around 3 degrees, but still a stunning place.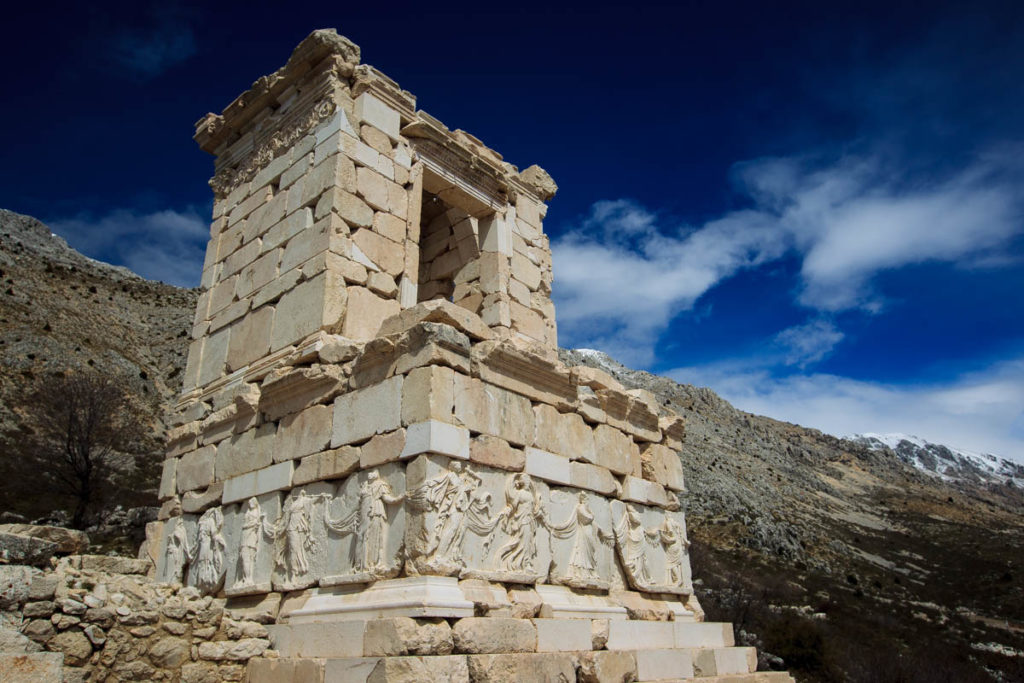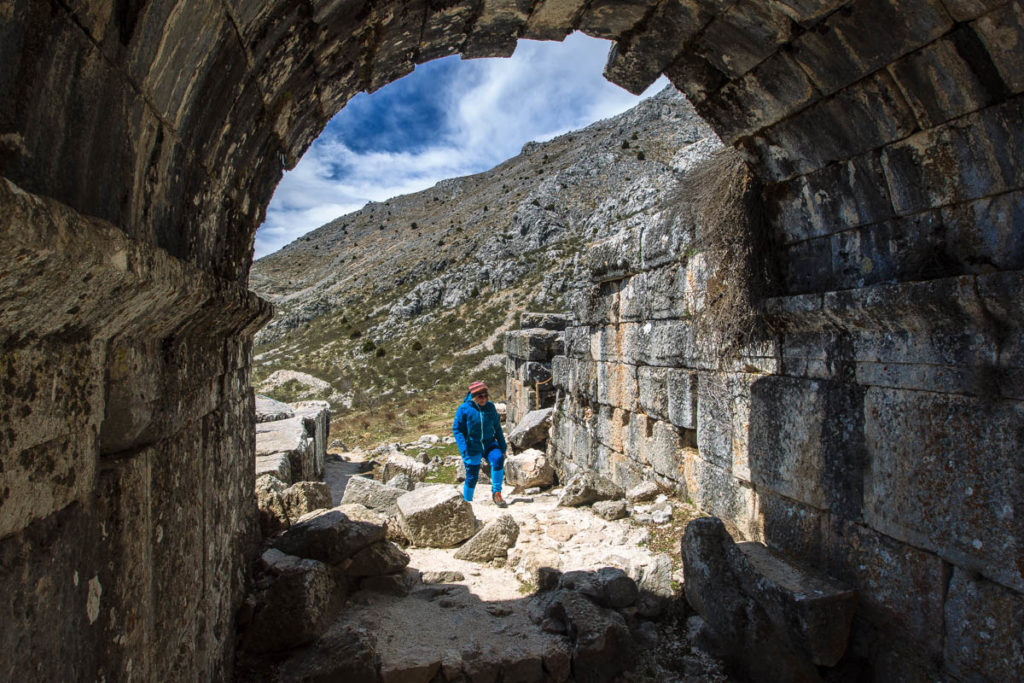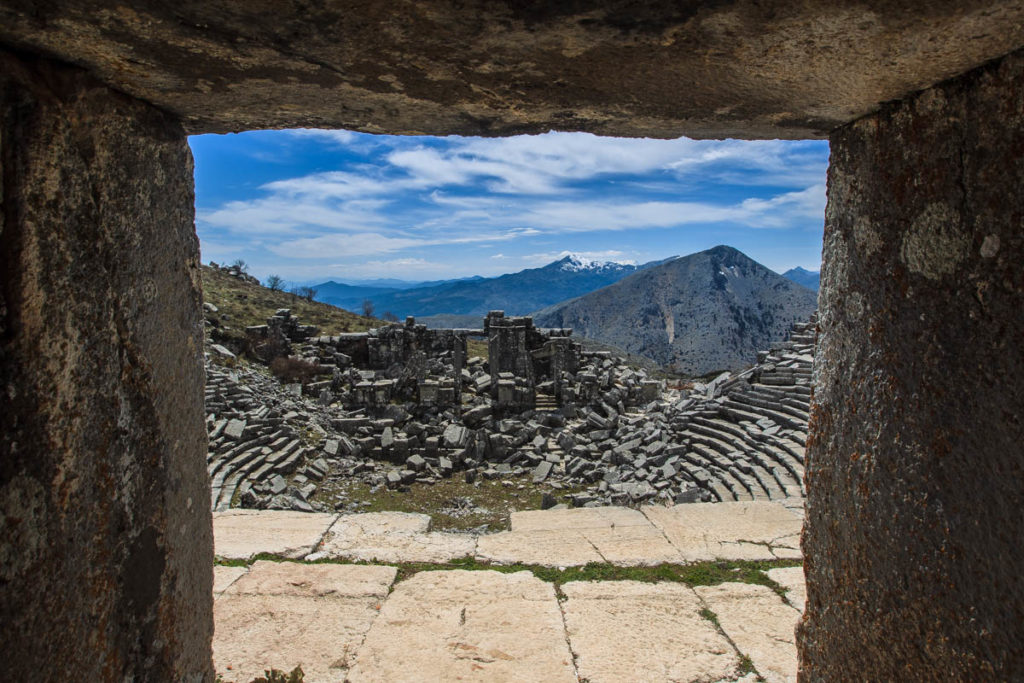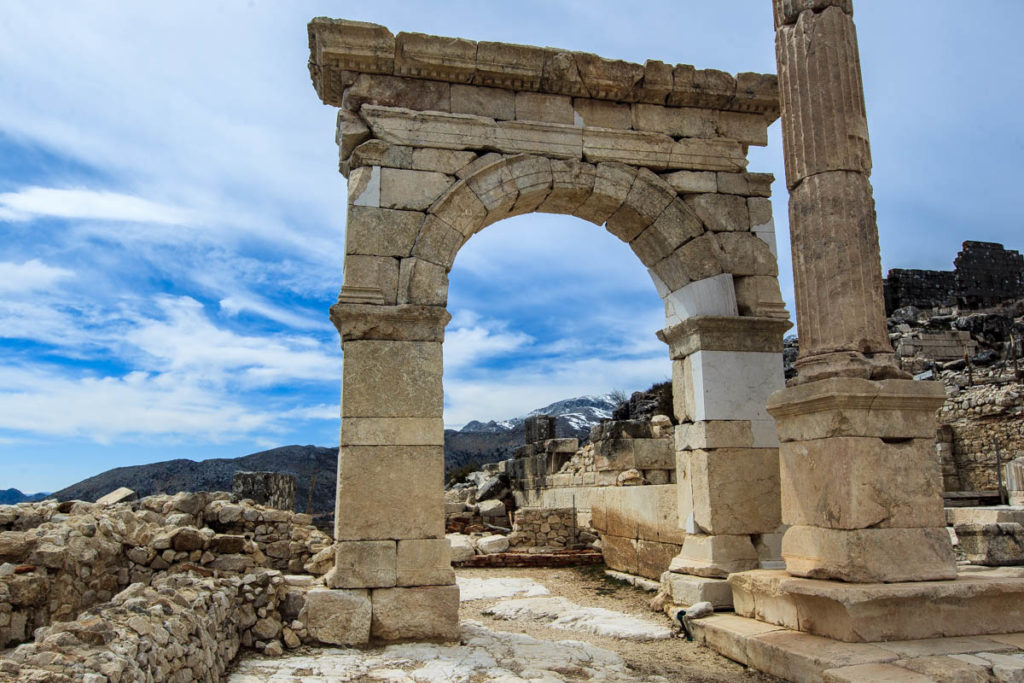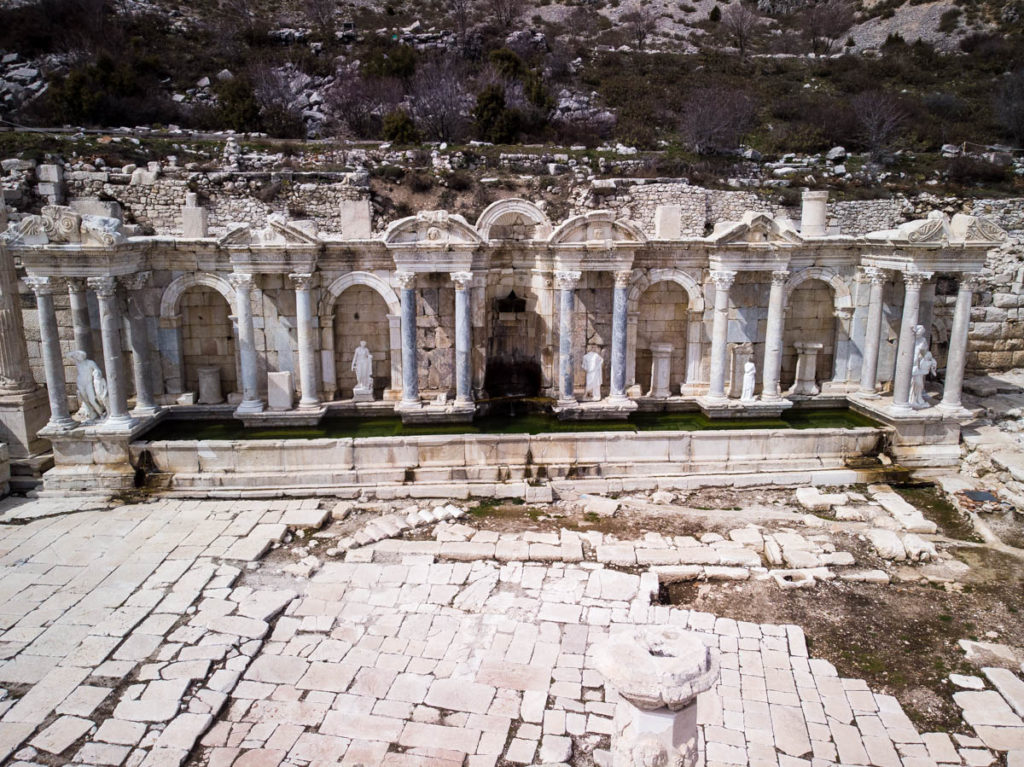 As Turkey has much more than history to offer, we also decided to visit Insuyu Cave. Nothing really special and surely there are more impressive cases out there, but a nice experience having a walk there alone. Unfortunately all the lakes in the cave are try due to too high water consumption in the region, but still worth a visit.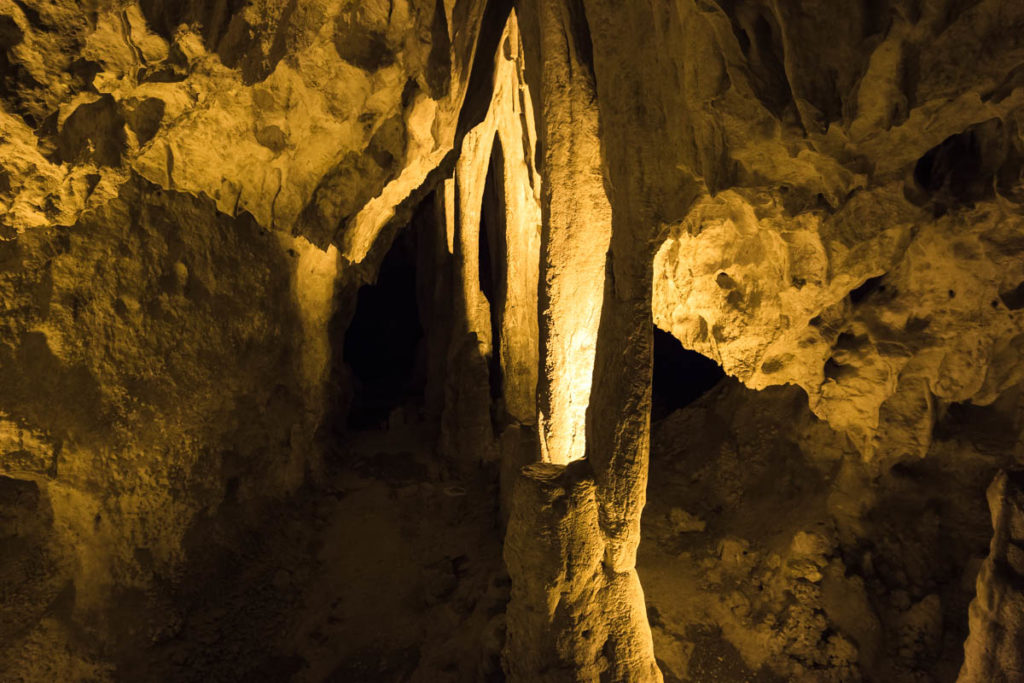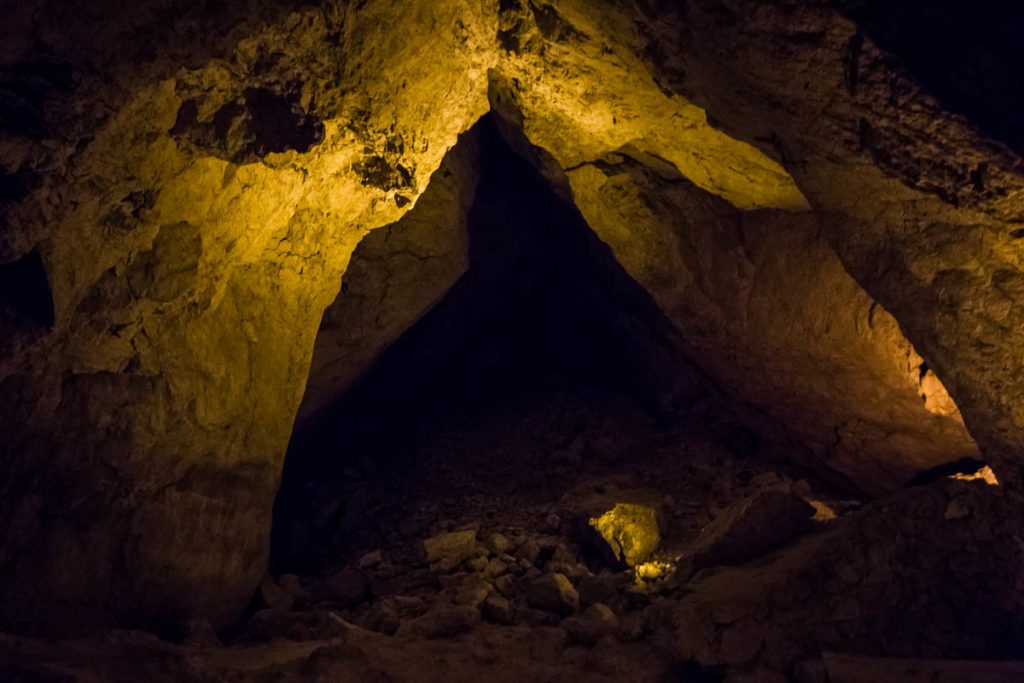 Of course, overland life contains a lot of beautiful camp spots, like this one, on top of a hill…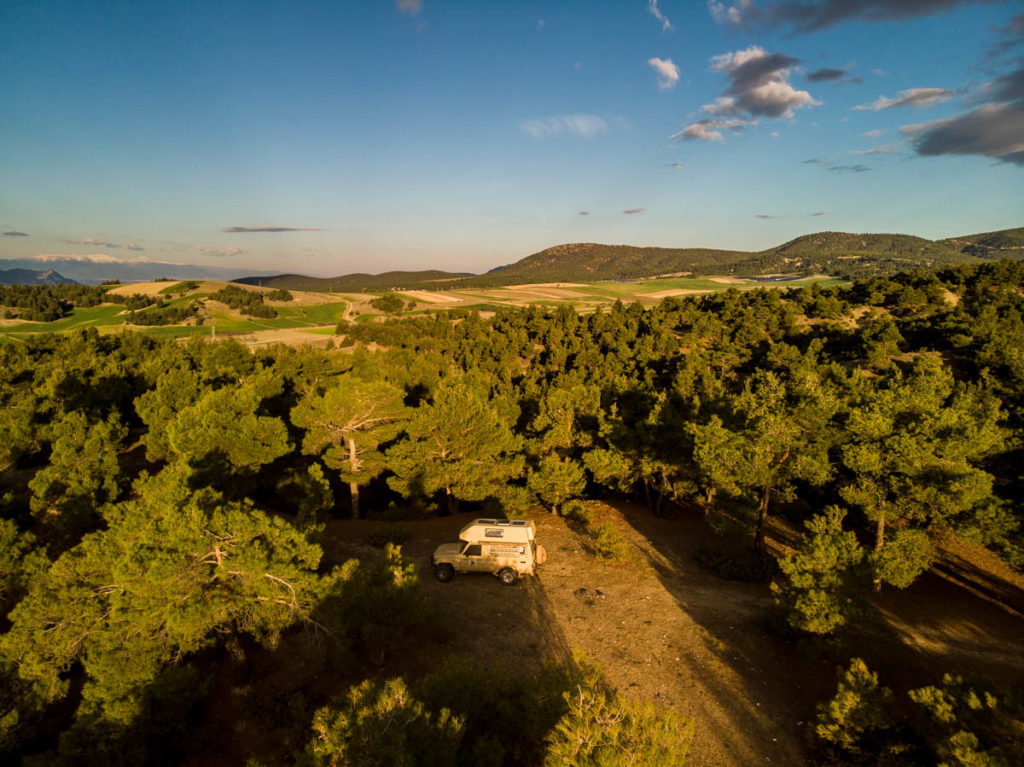 …but it also requires a lot of routine, like filling the water tanks at a public spring next to the road, like many people here in Turkey on the country side do.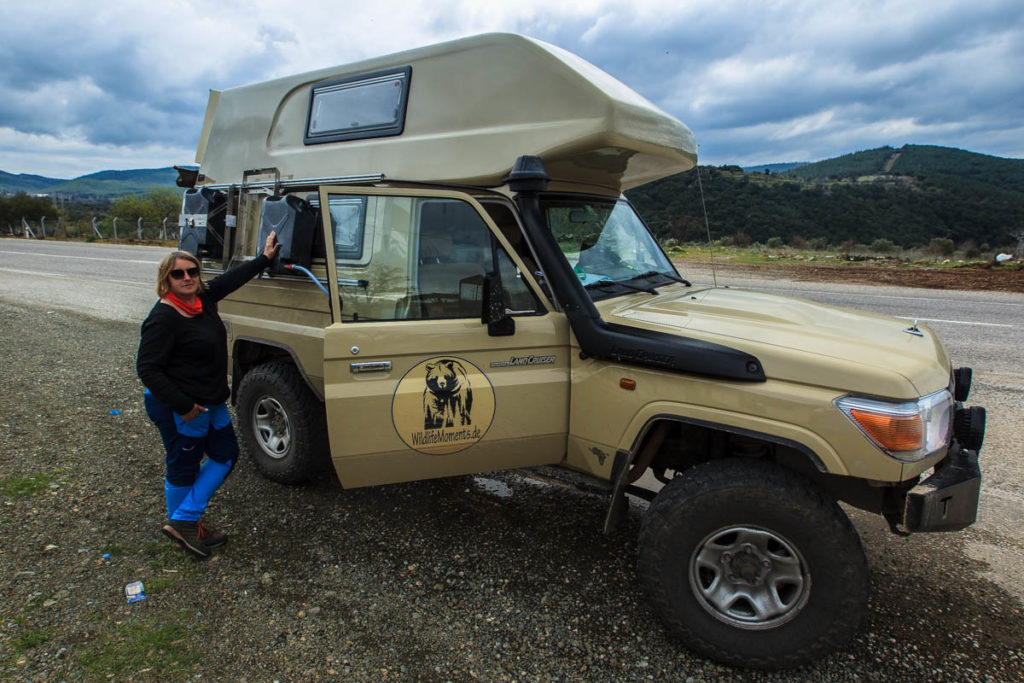 This is in general something we were surprised about. On one hand, you have many people living a life like we do in Central Europe, but on the other hand, you have a lot of people without running water in the house, relying on the springs in the villages to get the water they need. They either carry it home, or take it by car, if they are lucky. People living in simple huts, or as we saw even in tents, in regions with snow till early spring. Beside all the beautiful bits and pieces, this was really a surprise for us and something we did not necessarily expect to that extend to find in Turkey.
Still beautiful country, with very friendly people, lots of them even offering their help if they see you or at least coming up with tips where to go and what to see, some of them even happy to speak German, but for now leaving us with kind of mixed feelings.
From here heading towards Cappadocia, looking forward to see the churches in the caves and many things more.