Slowly our time in Greece is coming to an end and as we did not drive too much during the last couple of days, we had to spend some time behind the steering wheel. Still we had enough time to enjoy again a bit more on Greek history, this time around Corinth.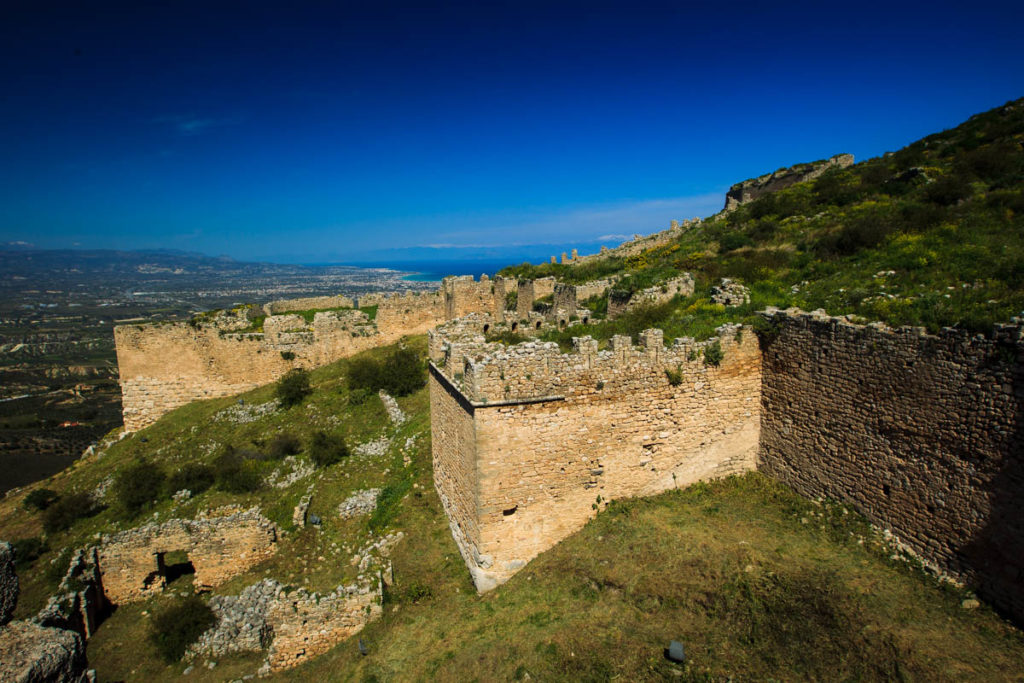 We even found time to visit the Corinth channel on our way north, nice to see, but in our opinion also not a must see. However, when you are in the region, give it a try and have a short stop.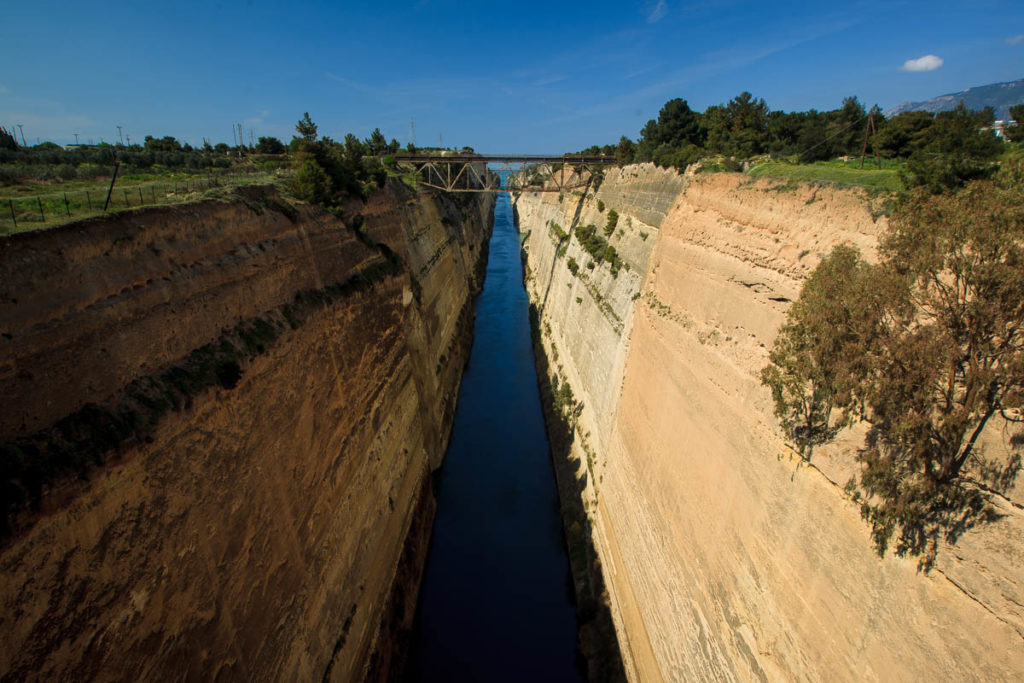 On the way north we had a stop at the peninsula close to Corinth for one night. Beautiful place, wonderful campsites and a fantastic rock arch by the sea, surely a place to visit. But be careful, even the road has been an official road, it required us 4×4 and even L4 to get there and away again. Maybe an effect of the off-season again, due to the heavy rain days back, or the road is simply bad in general.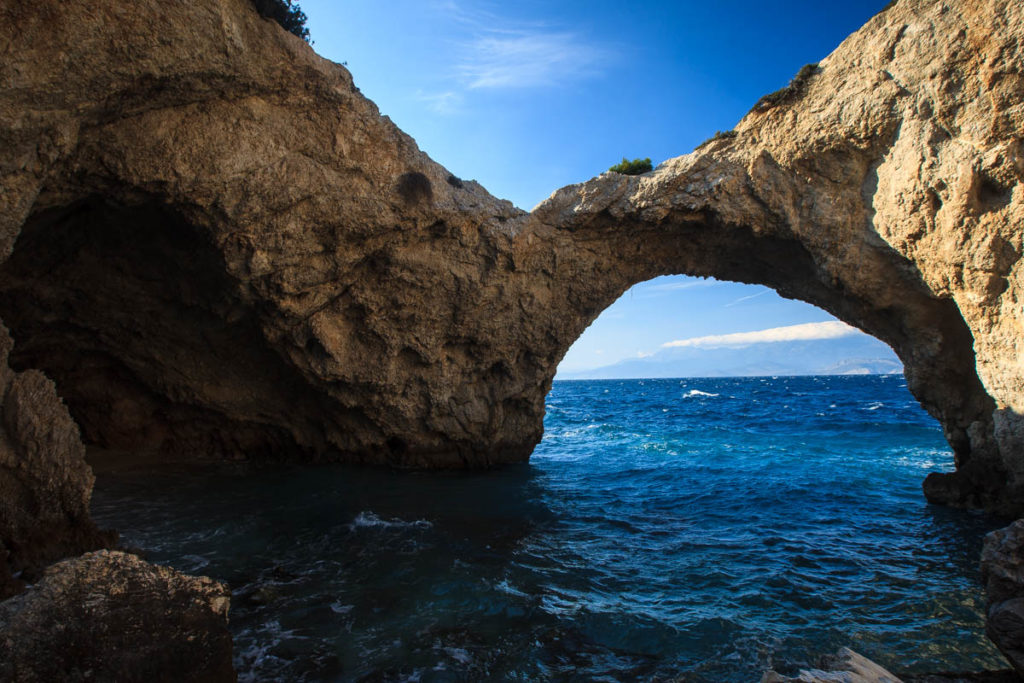 Well and then we gained some ground, hit the paddle and headed towards Thessaloniki. Bit south of Thessaloniki we found a nice spot for the weekend, just 30 minutes away from the airport, but wonderful to get some laundry done…
… take a shower…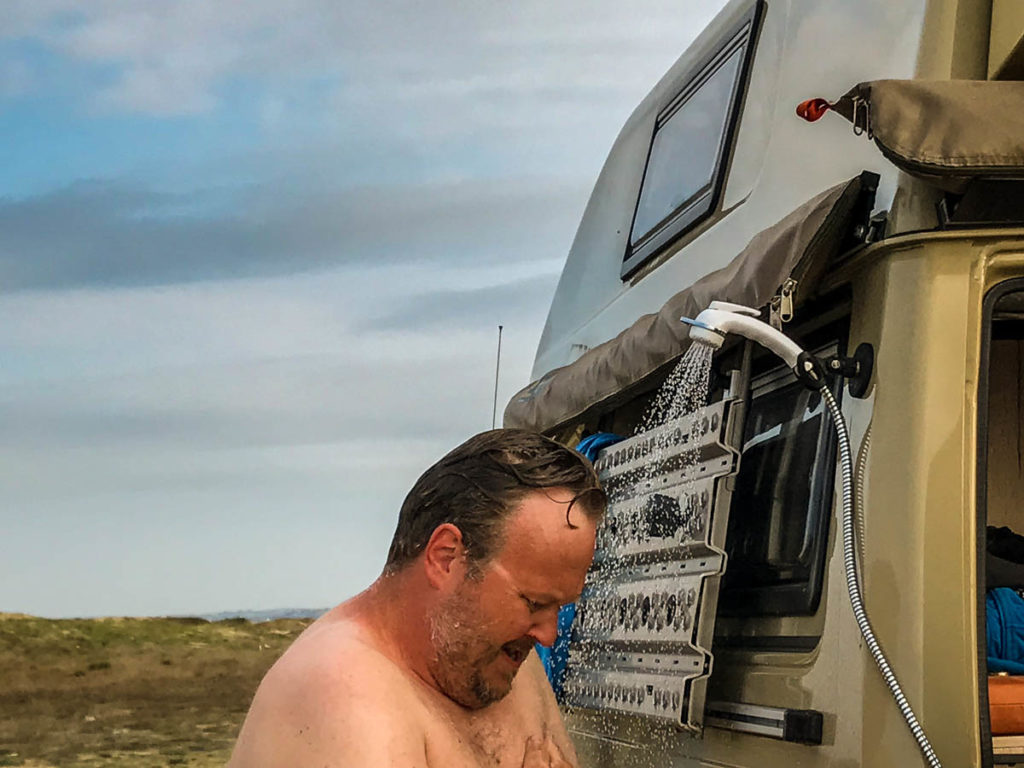 …and enjoy the sunset directly at the beach.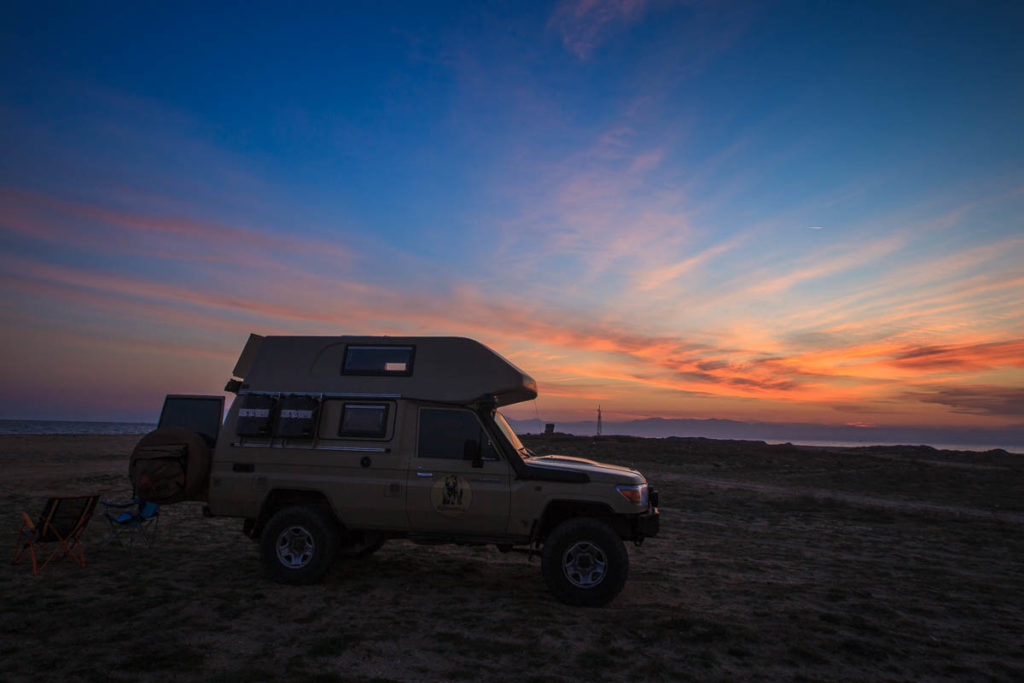 Why all that? Well, to be prepared for our special guest, Mr. Markus Dlouhy. He is the hero of the month (at least), as he offered to fly to Thessaloniki just to deliver our passports (and a new shower as we killed ours in the first week of the trip).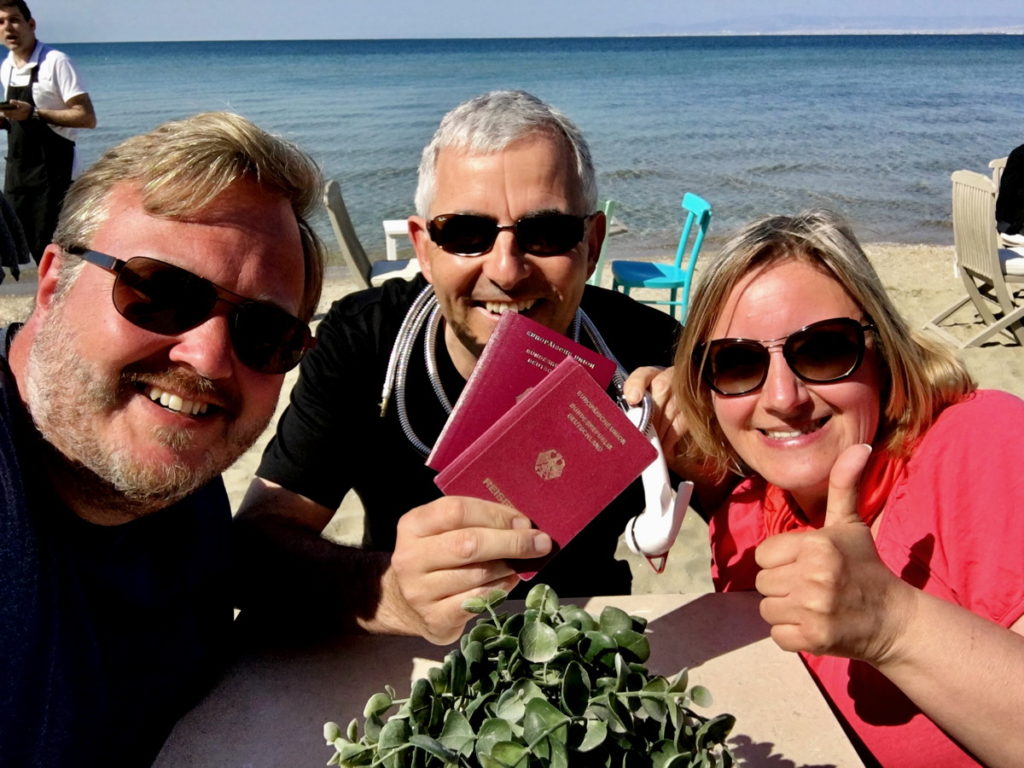 Unfortunately our Turkmenistan visas took too long and we had to leave without our passports. However, this was only possible as Markus offered to jump on a plane and bring them personally to Greece. Of course it would have been also possible to ship them, but with all the visas in there, we were not very keen on that.
So we had a wonderful meeting at the airport with Markus, still enough time for a nice Greek lunch at the beach and while he was flying back to Munich, we started heading towards Turkey. Markus, ones again, thank you so much for all the support and your actions taken!