Leaving our camp close to Cape Tenaro has not been easy, but after a coffee in the warm sun and a short walk, we decided to head north and find something else to see. Still a beautiful spot and once again confirm how nice places you can reach driving a 4×4 on these small mountain roads.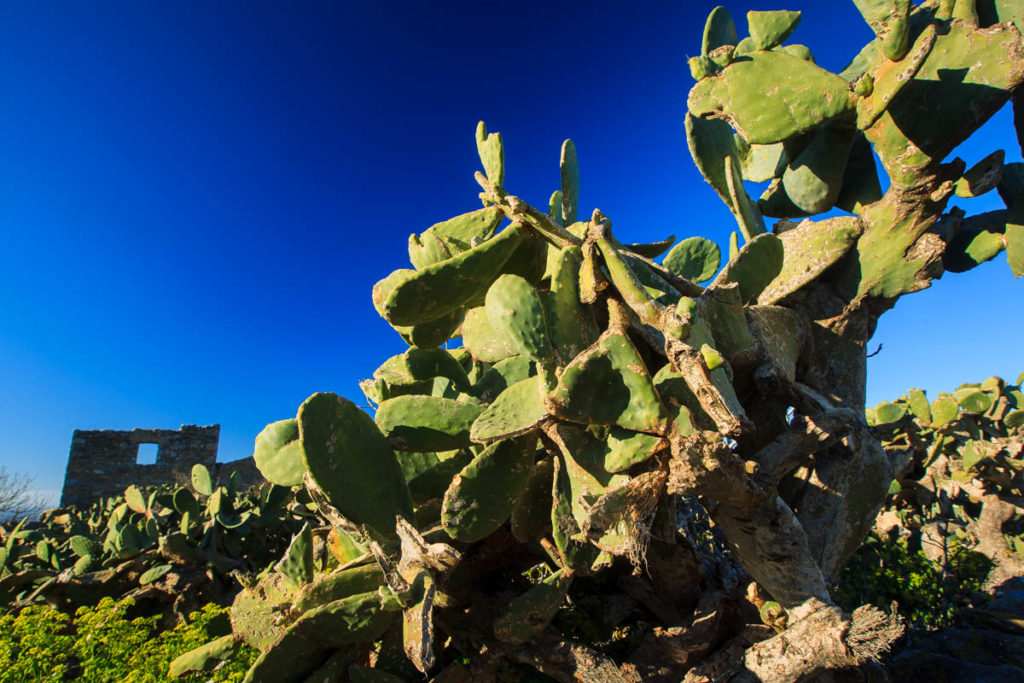 And what a day, just "stumbling" (unprepared as we are) across the famous shipwreck of the Dimitrios, lying on the beach. What a nice surprise with that kind of weather, having such a picturesque location to let our drone fly. There are a lot of rumours home the ship got there, mainly around smuggling cigarettes, but who knows.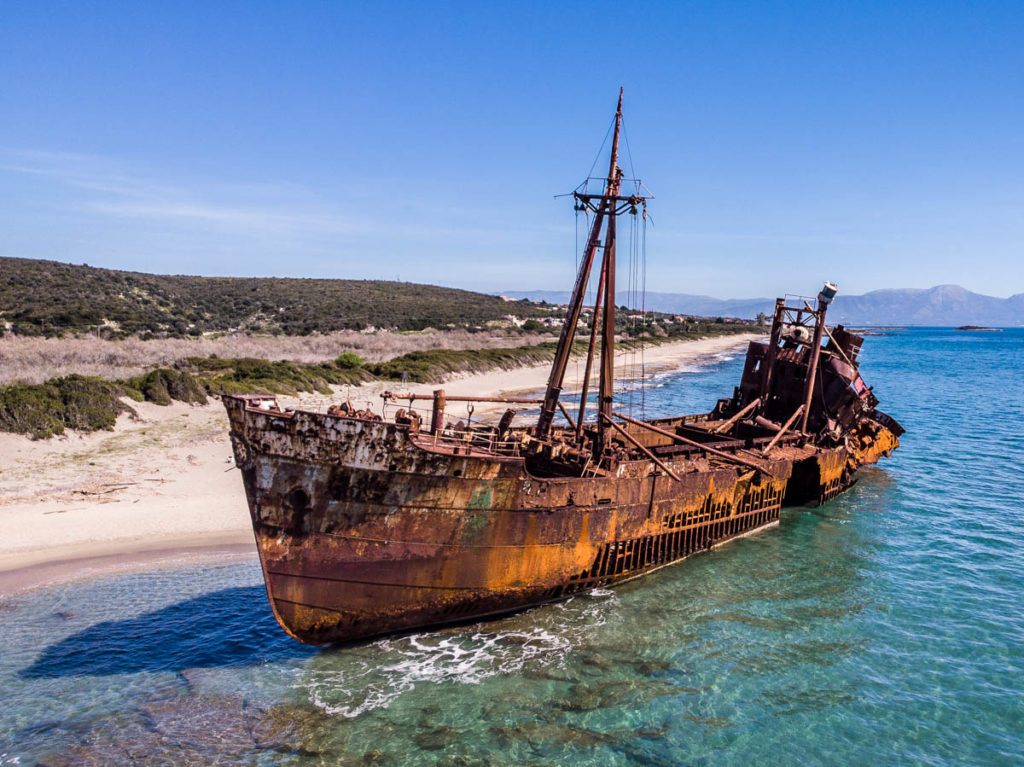 Shortly later, the day got even better, as we found our small little private beach for the rest of the day, unfortunately had to do also some laundry, however not a big issue at a place like this.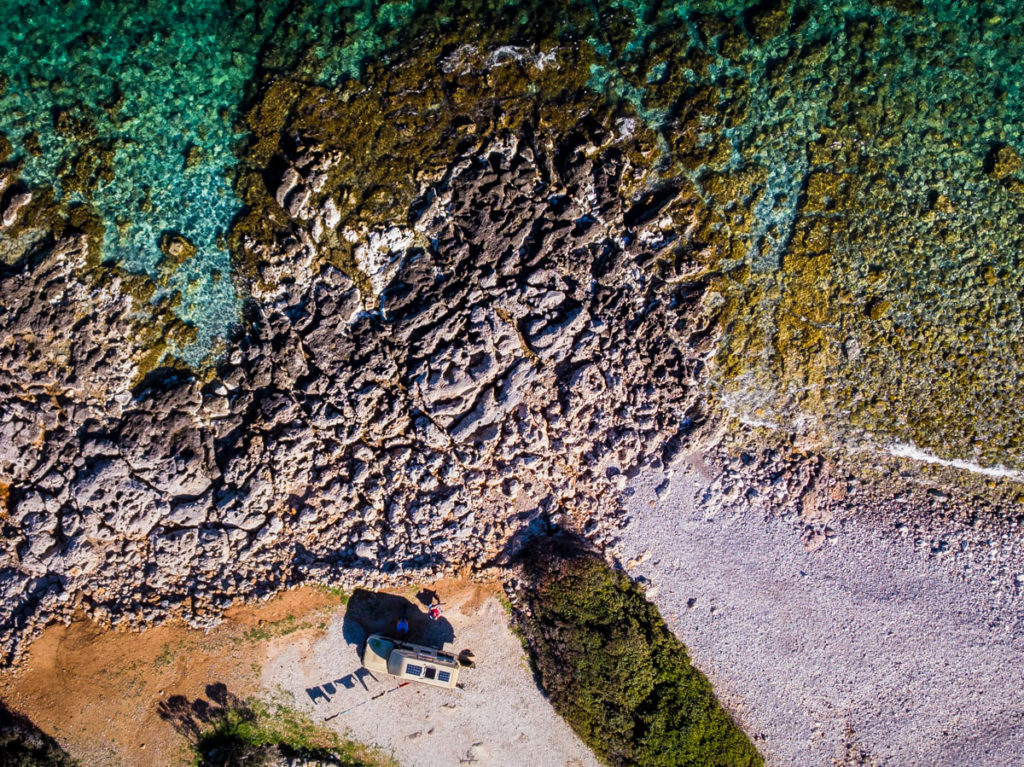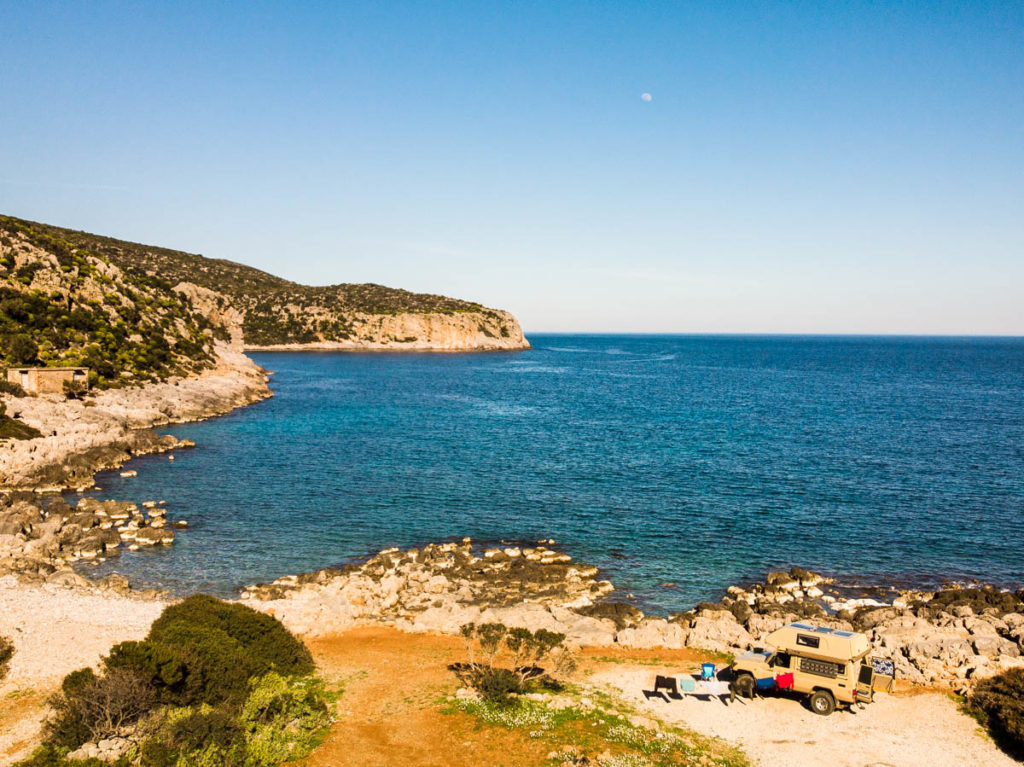 Naturaly we took it easy the next morning, enjoying coffee and breakfast in the sun, but finally continued towards the north, even though just a bit, as we decided to explore some more historic places on our way.
Like the Ancient Tiryns…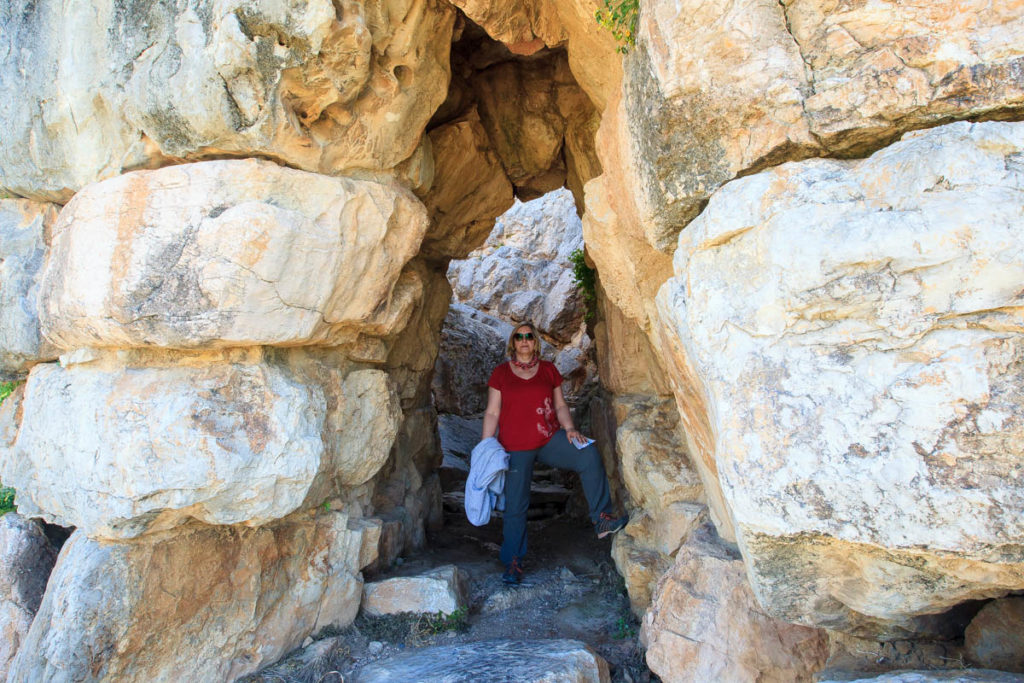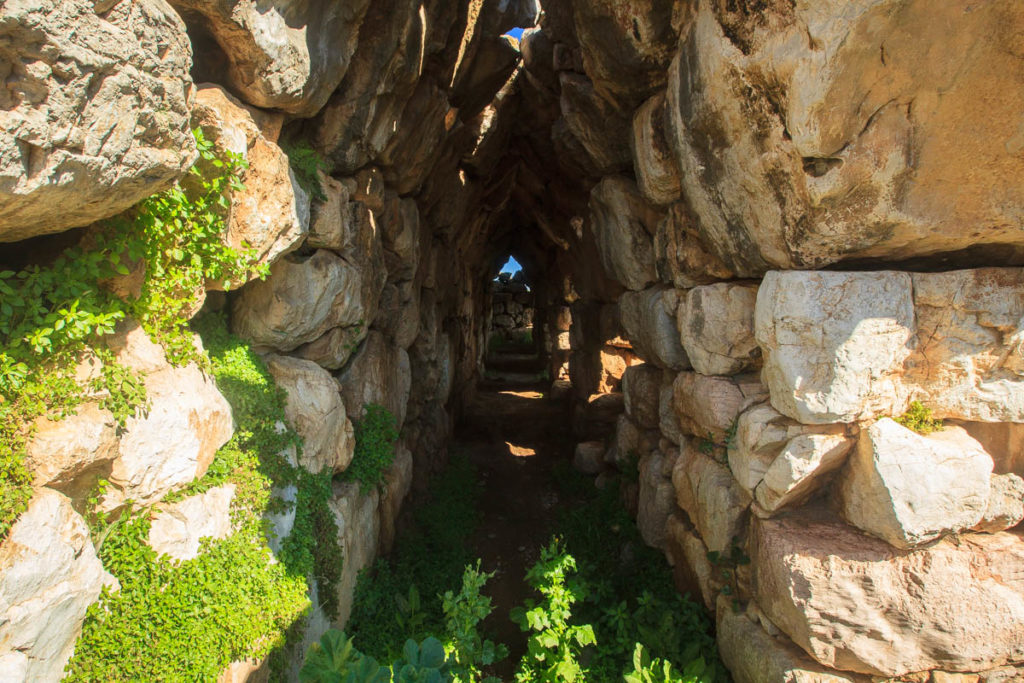 …or the Fortress of Palamidi…
…ending up at the famous theatre of Epidauros.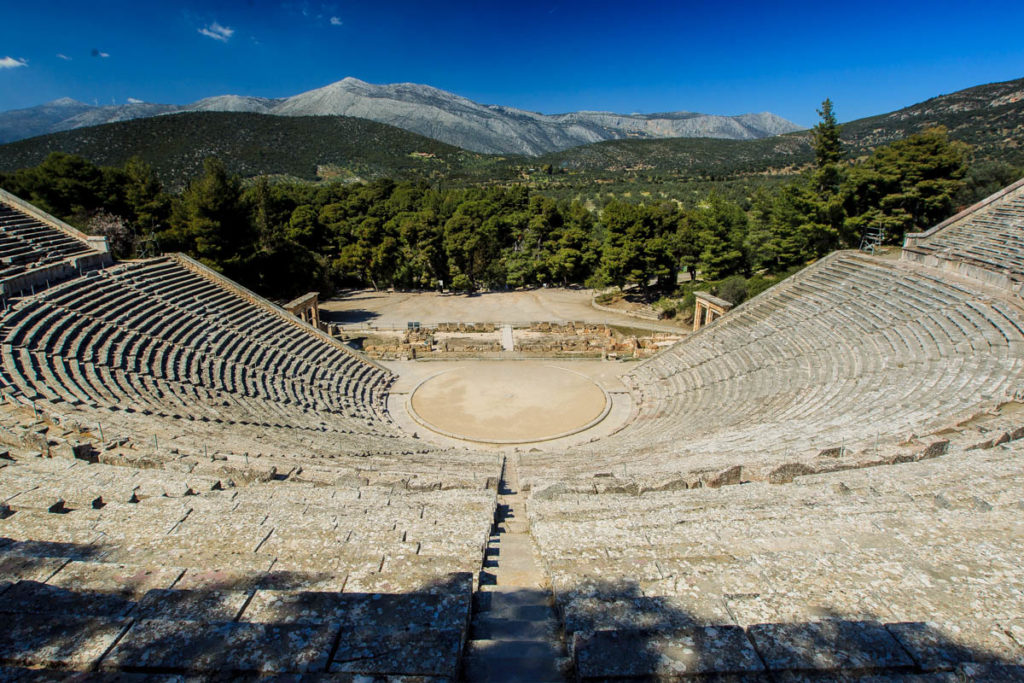 Absolutely impressive place and during off-season nearly empty as you can see from the photos. Not sure if we would like to be there during the hot summer with all the other tourists coming by.
Not sure if even better, but absolutely amazing and one of my personal favourite spots, our camp in the mountains close to Epidauros.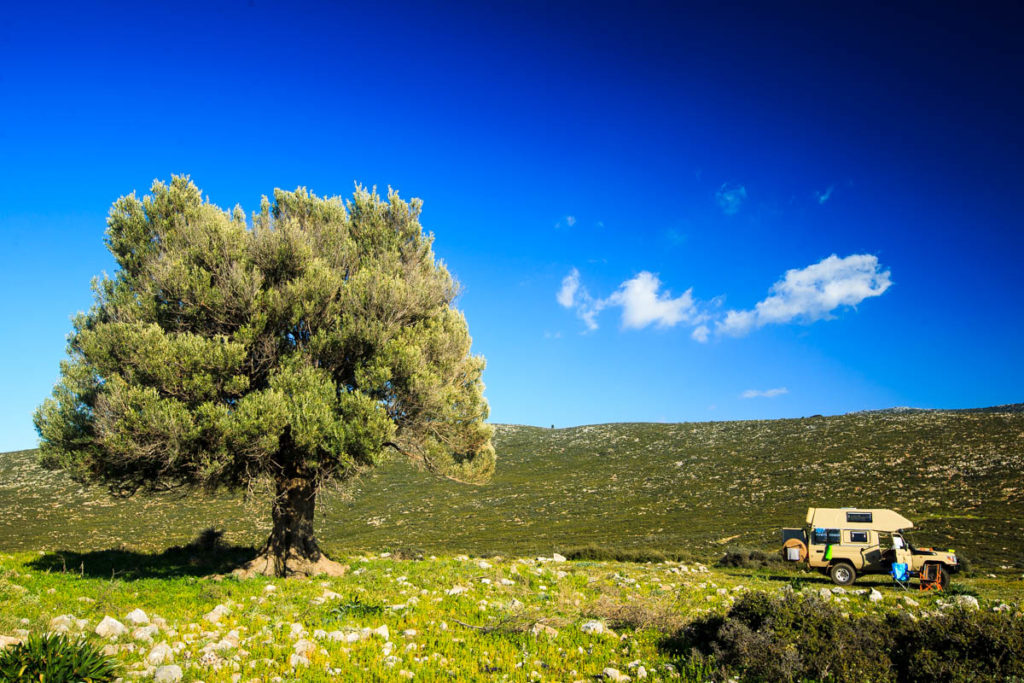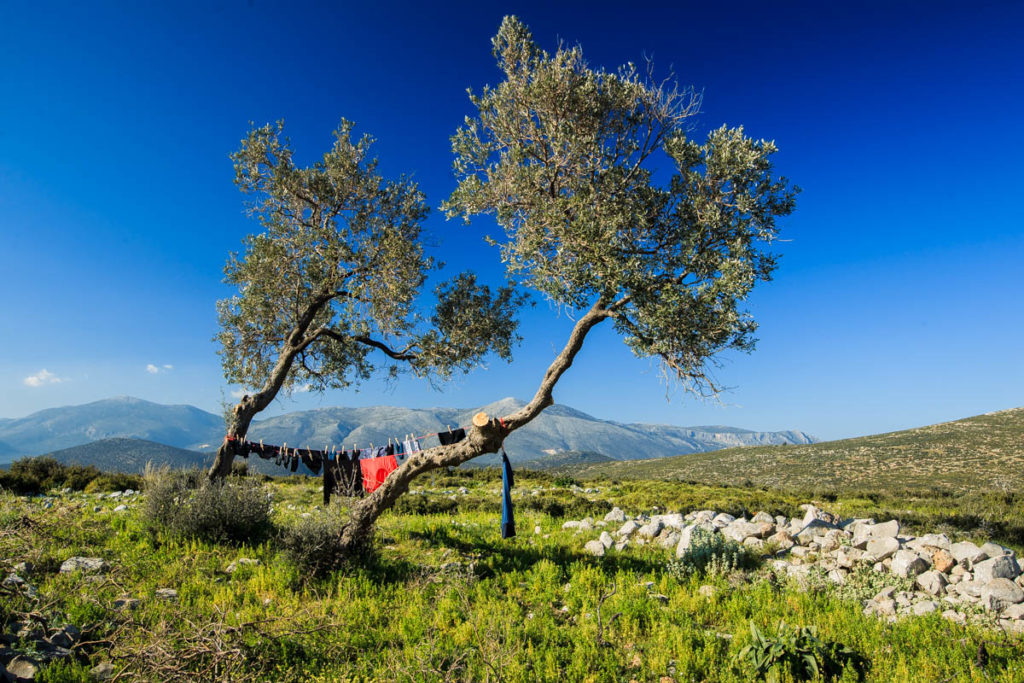 And what a spectacular sunset to finish a wonderful day in Greece.