Thinking about which roads to take with a 4×4, sooner or later you come across some reports on old World War I military roads in Northern Italy, so we decided that this has to be a great opportunity, using our car for what it has been made for.
Starting from the Three Peaks of Lavaredo, we followed some side roads and tracks further towards the South, all in beautiful landscapes and with a fantastic weather.
Sometimes the roads are getting a bit narrow, but on the other hand a WWI truck must have gone through, so we should fit in, too.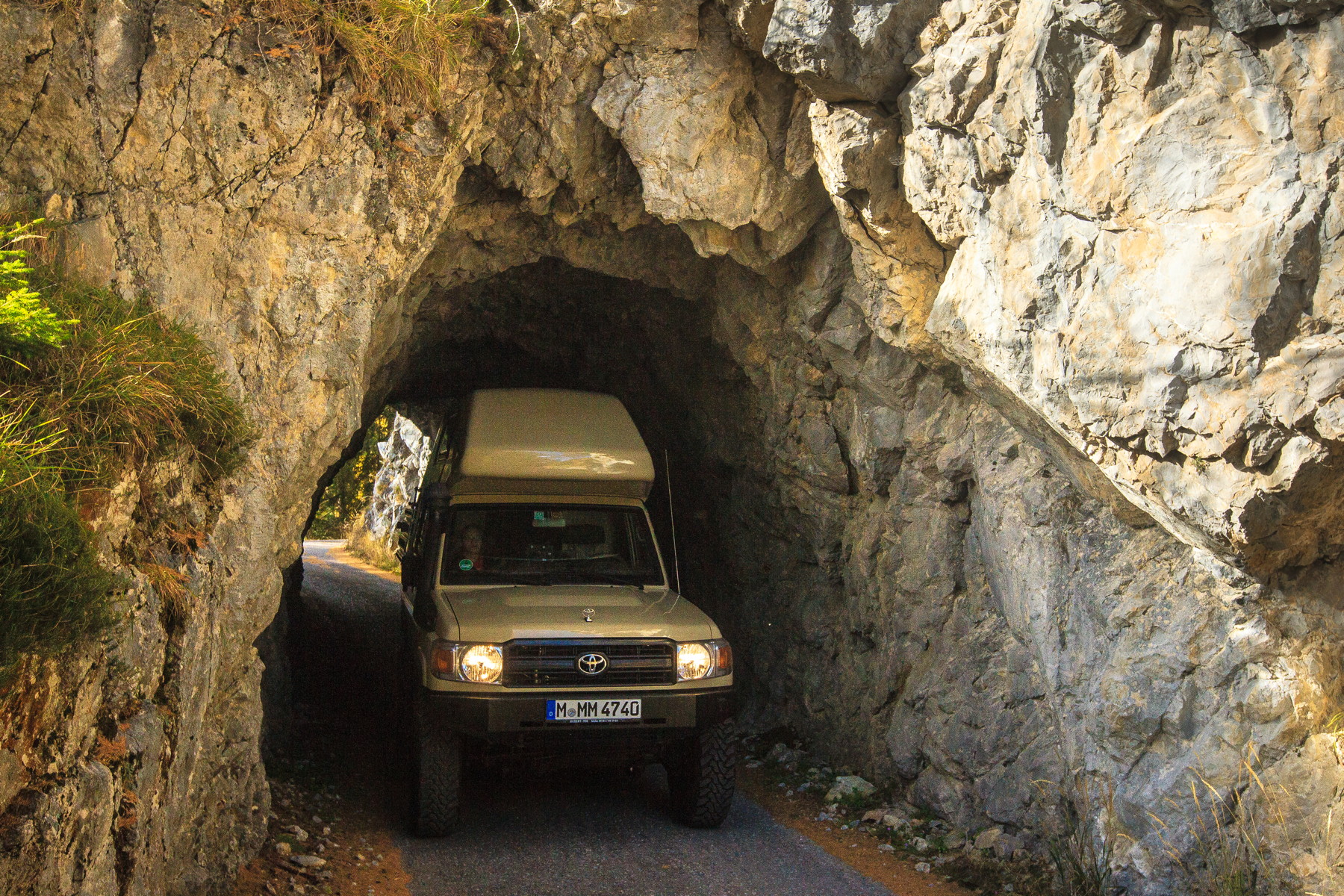 The WWI battles between Italy and Austria are not that well know in Germany and at least we were not told about it in school either, so it has been a bit of a surprise how many fortifications they build in preparation of the war and during it.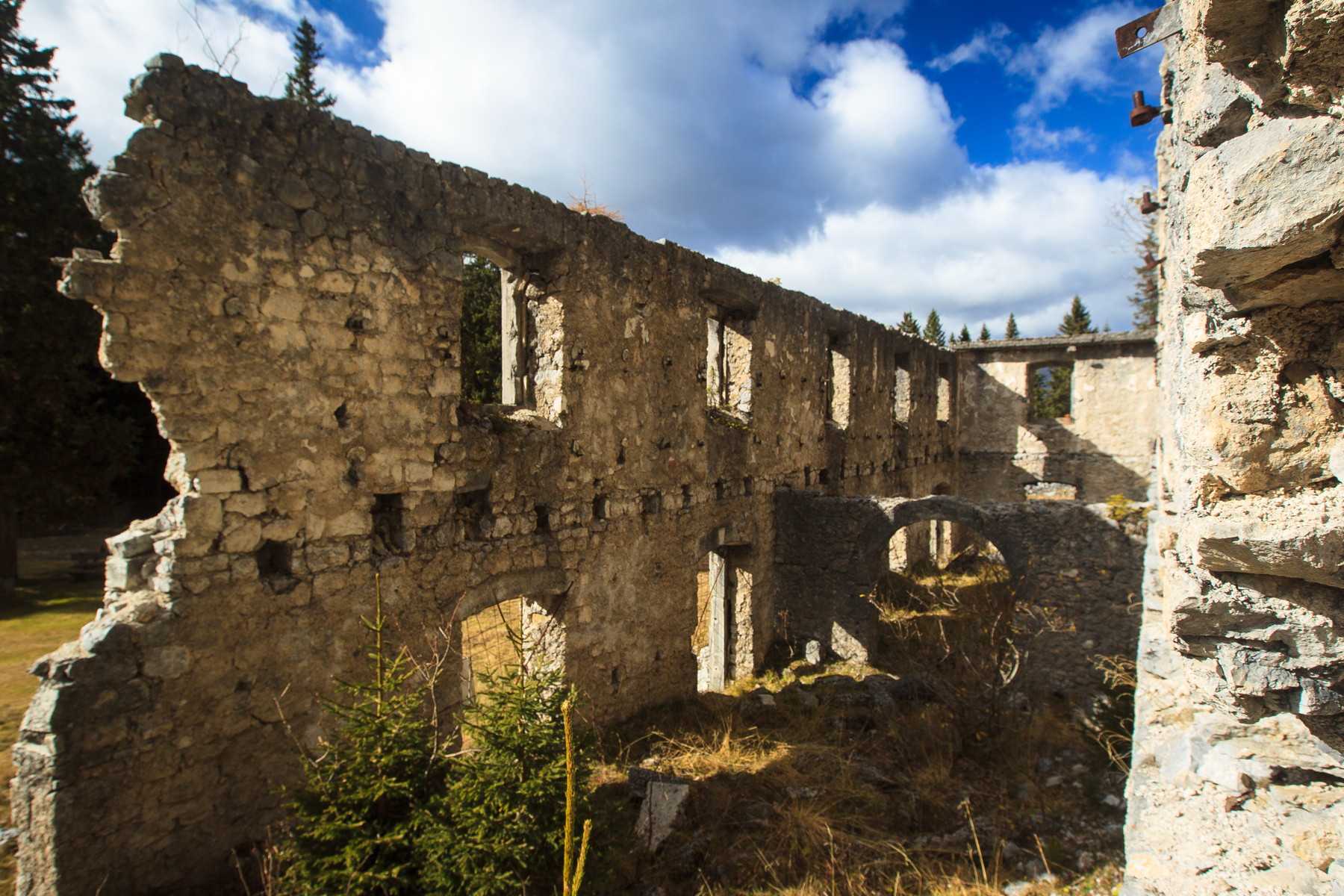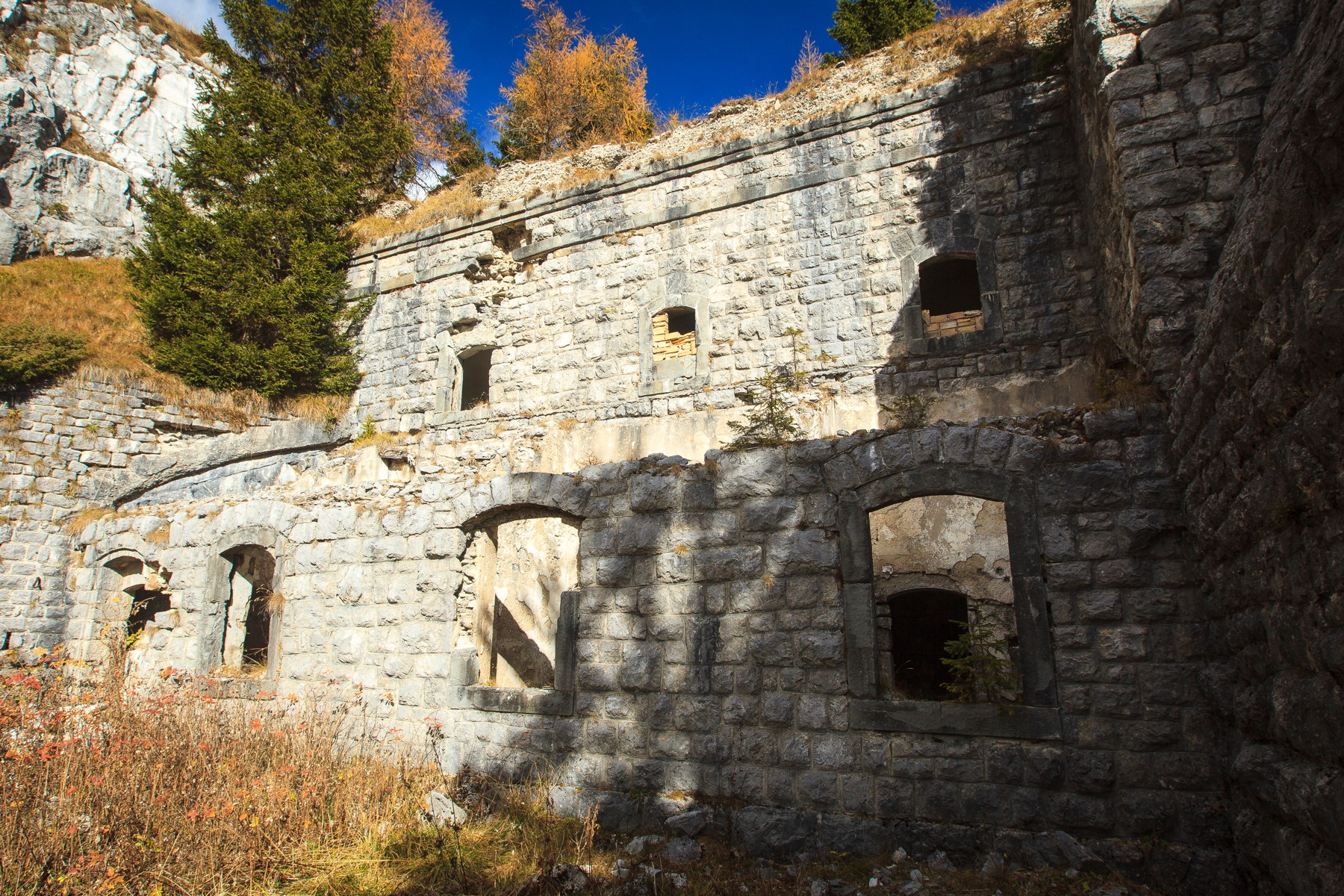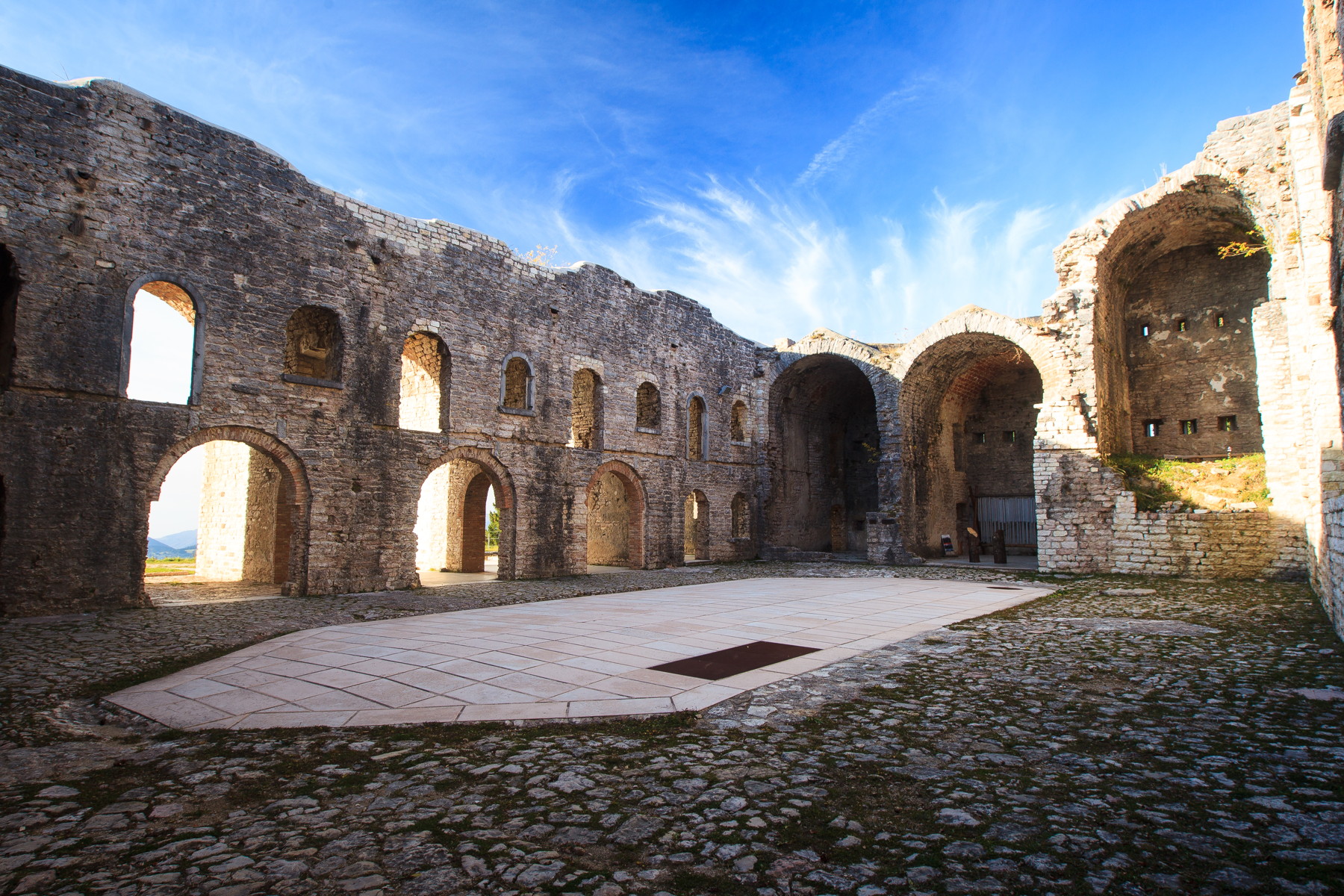 It nearly looks like medieval castles, but these were build for the World War I. Must have been a nightmare being at service there, especially during the long winters with avalanches, tons of snow and freezing cold temperatures.
Just thinking about all the energy spent on this, all for the sole reason fighting each other. Somehow we humans are really strange, spending all that effort, just for killing each other. Not sure if we will ever learn from this…
But on the positive side, it gives us a lot of opportunity to drive on nice dirt roads in this fantastic landscape.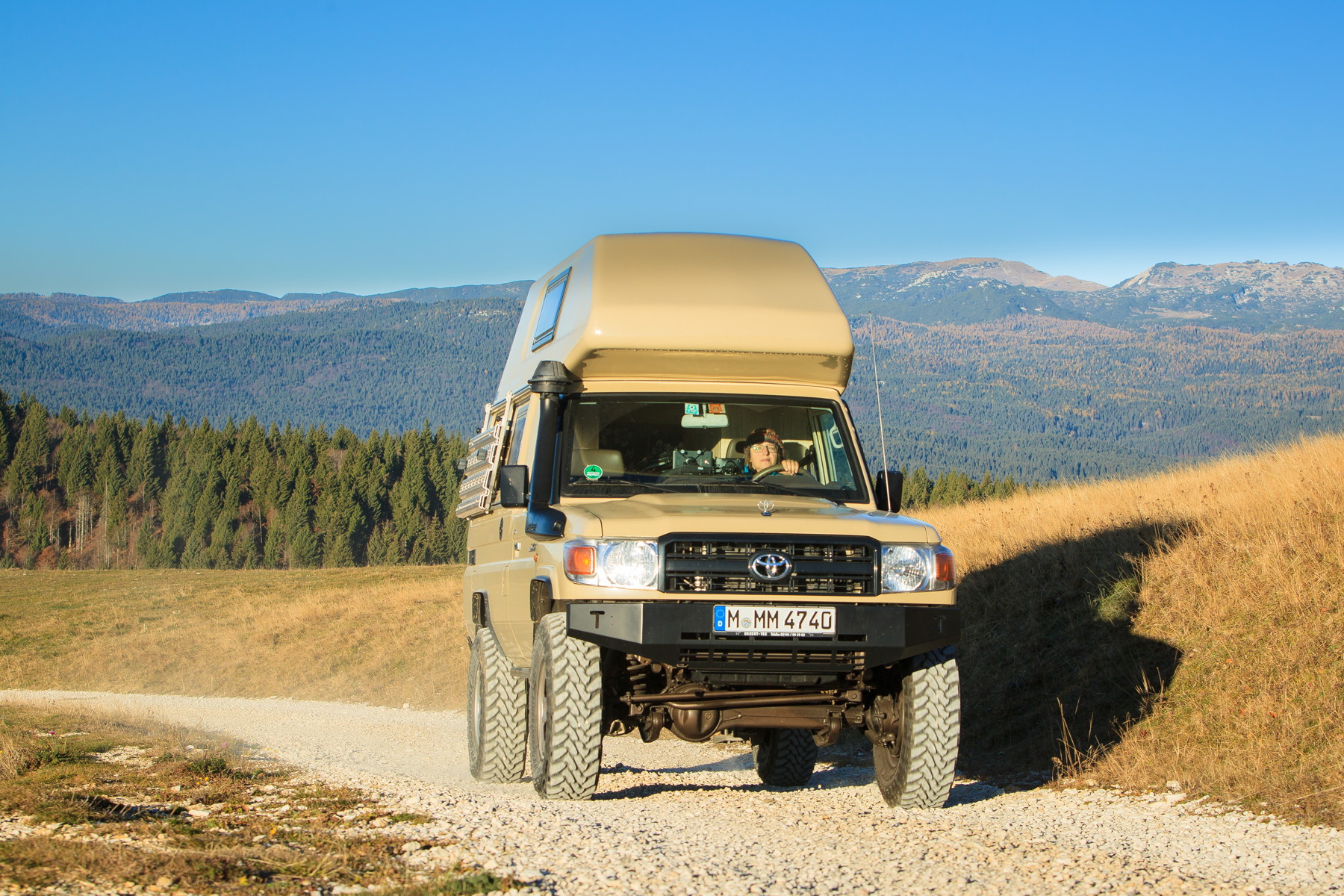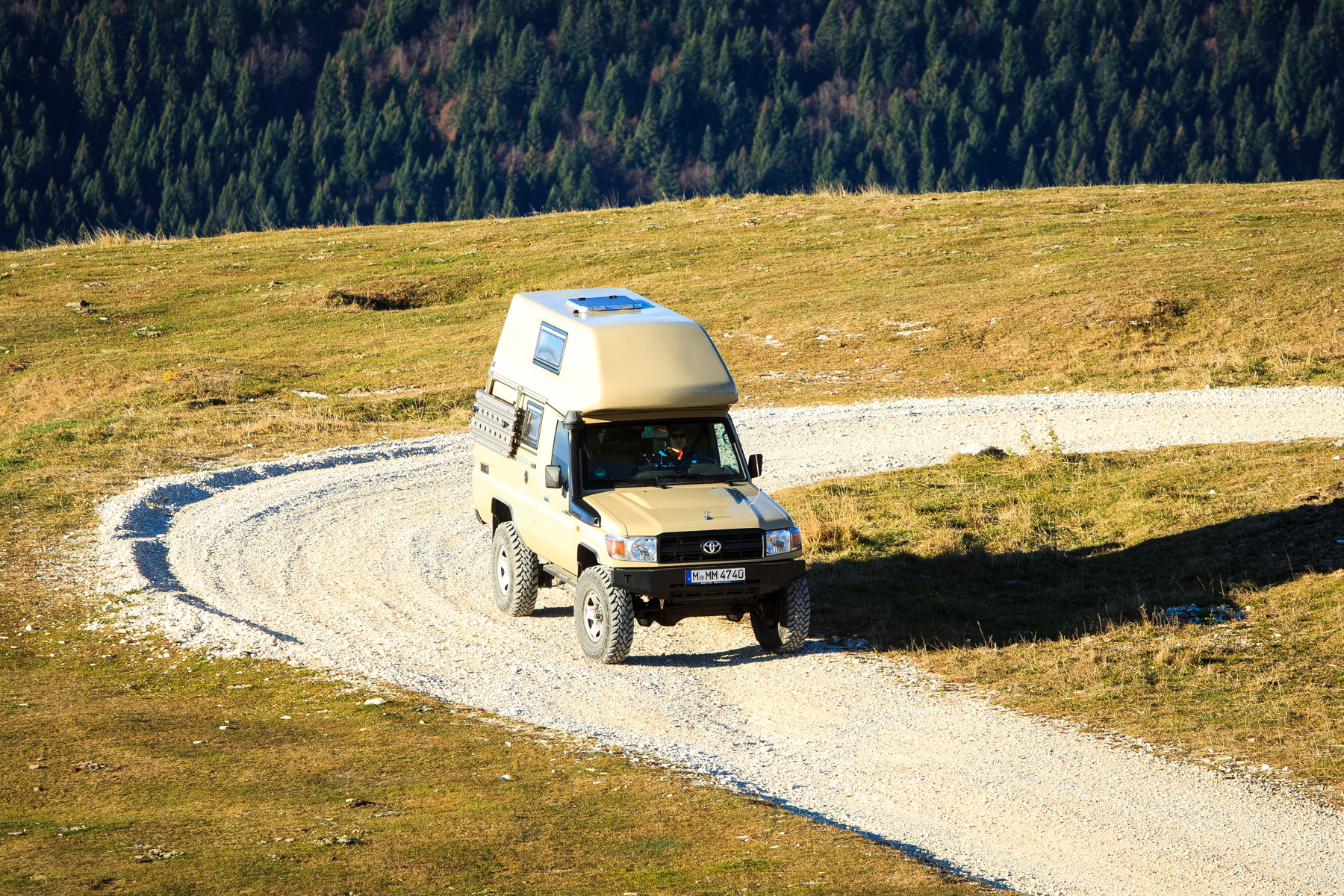 And even better, it gives us access to beautiful camp spots in the nature, at that time of the year even without any other visitors, like at this old artillery battery or at the Monte Lisser fortification.
However, even 5-day weekends come to an end, on the way back to Munich we decided to avoid the main roads as much as possible and use the Staller Saddle, a high mountain pass in the High Tauern range to cross the border between Italy and Austria again.
And it was the right decision, spending the night at the lake, enjoying ones more a fantastic campsite for us alone, is simply something you cannot pay for.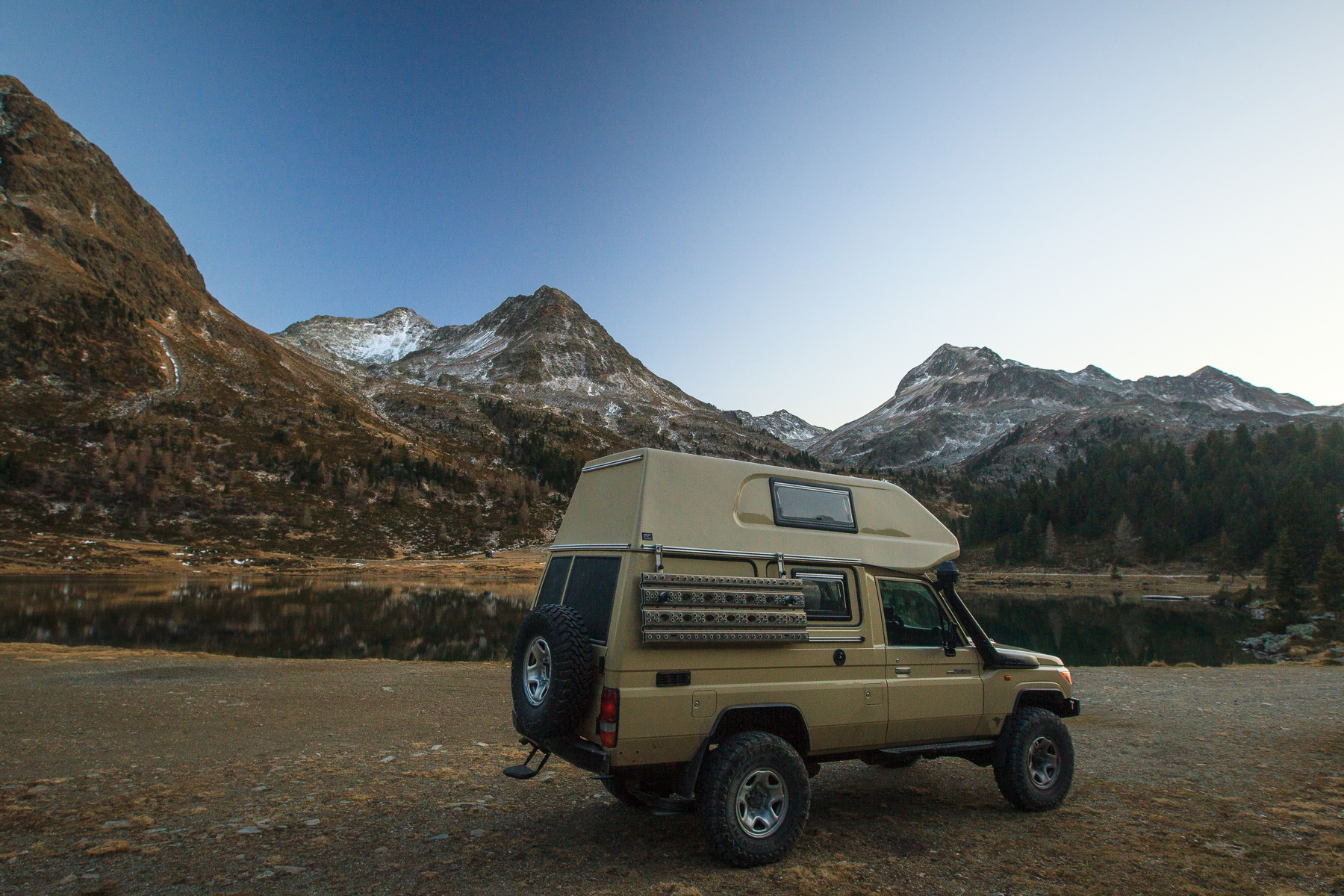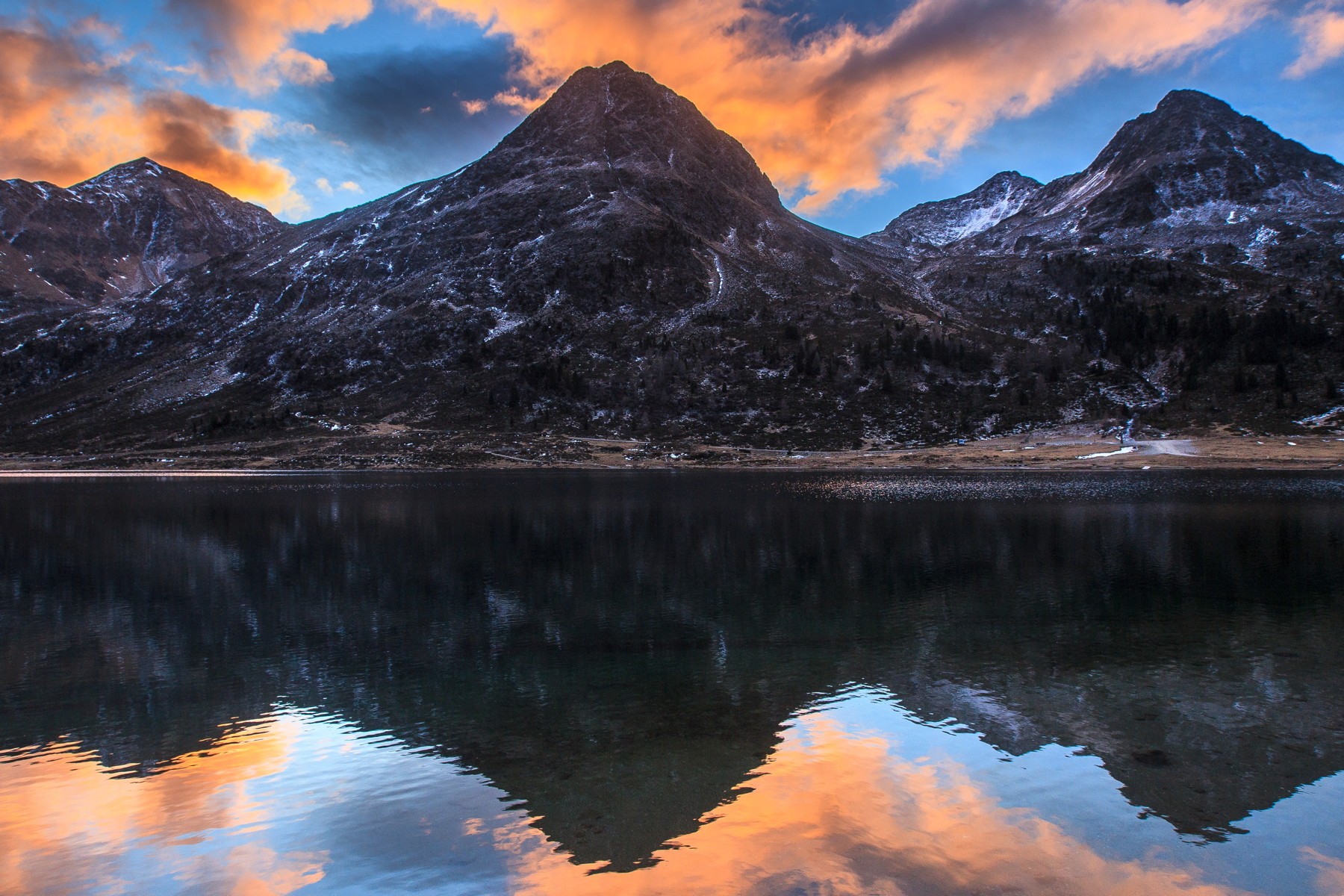 If you can wake up in the morning with a panorama view like this from your car, that is clearly as great as it can get.
Overall a fantastic trip, stunning landscapes for 5 days, lots of beautiful hiking opportunities and all nights spend in the middle of the nature with amazing sunsets and real remote feeling, even though being in the heart of Europe.
For sure not the last time we visited this region and for sure not the last WWI military road taken in Italy.