Waitomo, on New Zealand's North Island is one of the places to visit if you want to get some insights into the underworld and especially if you want to see some glowworms. Well, there are also other places and glowworms are not even worms but rather larva's of a fly, but let's not get too much into the details. 🙂
When we got there especially I was too overwhelmed by the amount of tourists, so it was really close for us skipping the cave tour, but then we decided to book with Spellbound, which was the right decision for us. Small groups and you are able to visit the cave where BBC filmed the part of Planet Earth about the glowworms.
So why do we mention that? Are we paid by them? Nope, it is just because they were so kind to provide us some pictures, so all rights on these two glowworm photos below are with them.
So what is it all about, here you go! And yes, after your eyes got used to the darkness, glowworms really light up the dark.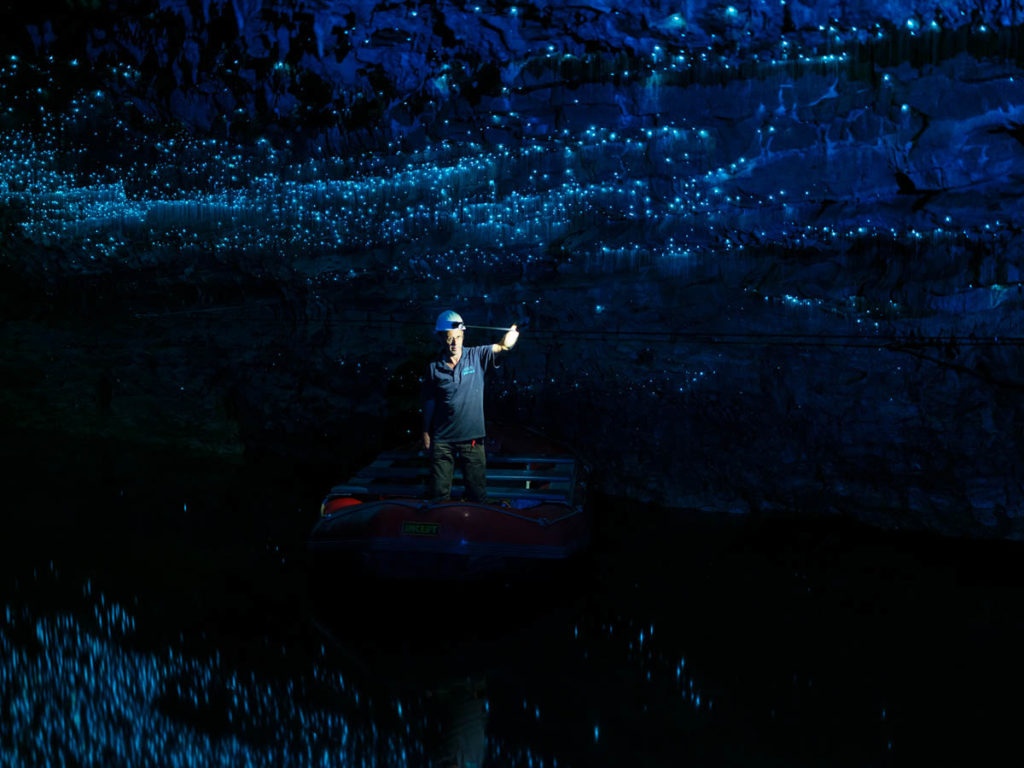 Would have loved to get own ones, but without a tripod and in a cave, impossible.
Oh well, I gave it one try without a tripod, so this is what I got (but spoiler alarm, in one of the future blogs there will be a glowworm picture taken by us in good quality).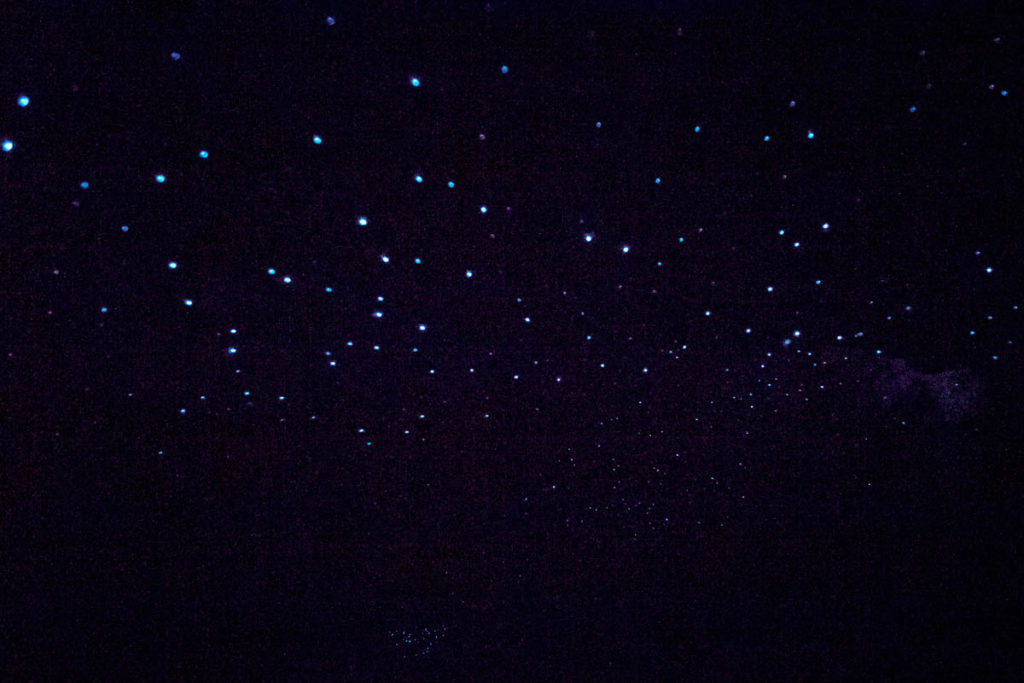 But entering a cave there is so much more, first you need to wear a helmet and get some lights (at least at this place), what is always good for a fun picture. 🙂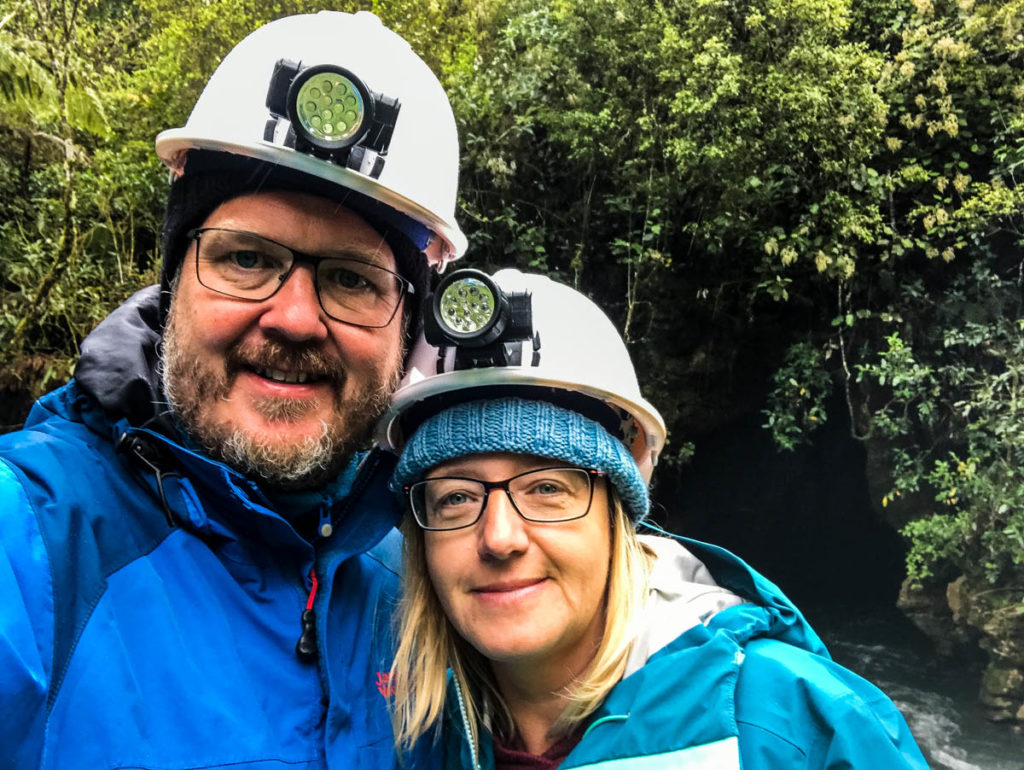 When entering the first case it also give a great opportunity for a nice picture, having a group of twelve people in the darkness, only with their lights on.
For the second cave on our tour it was not needed to wear a funny helmet and lights, still been nice, even though in this one there were no glowworms.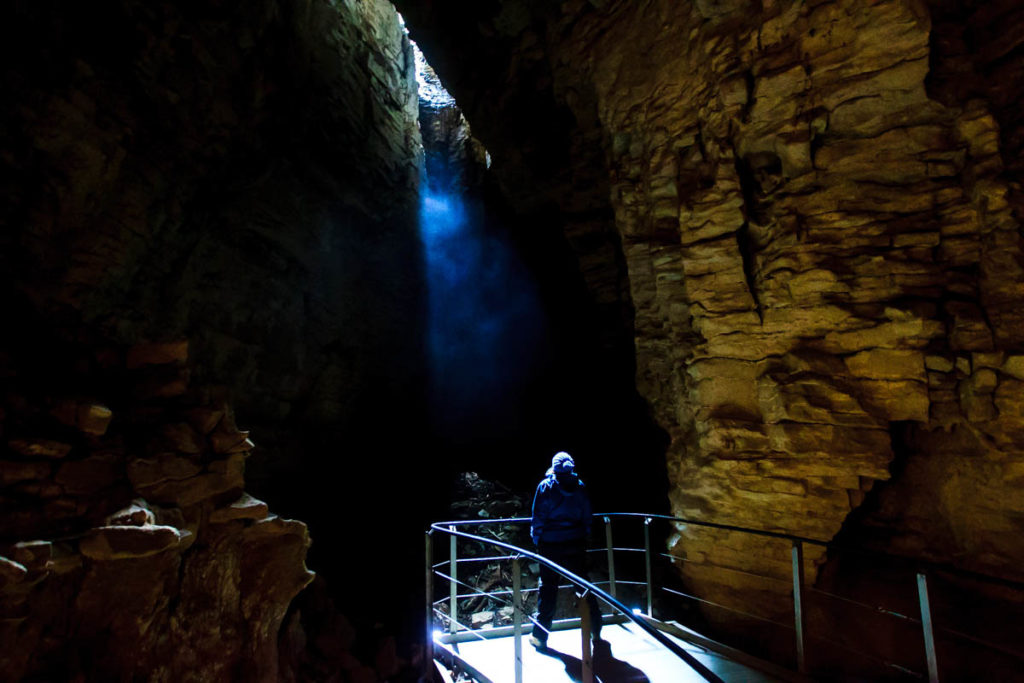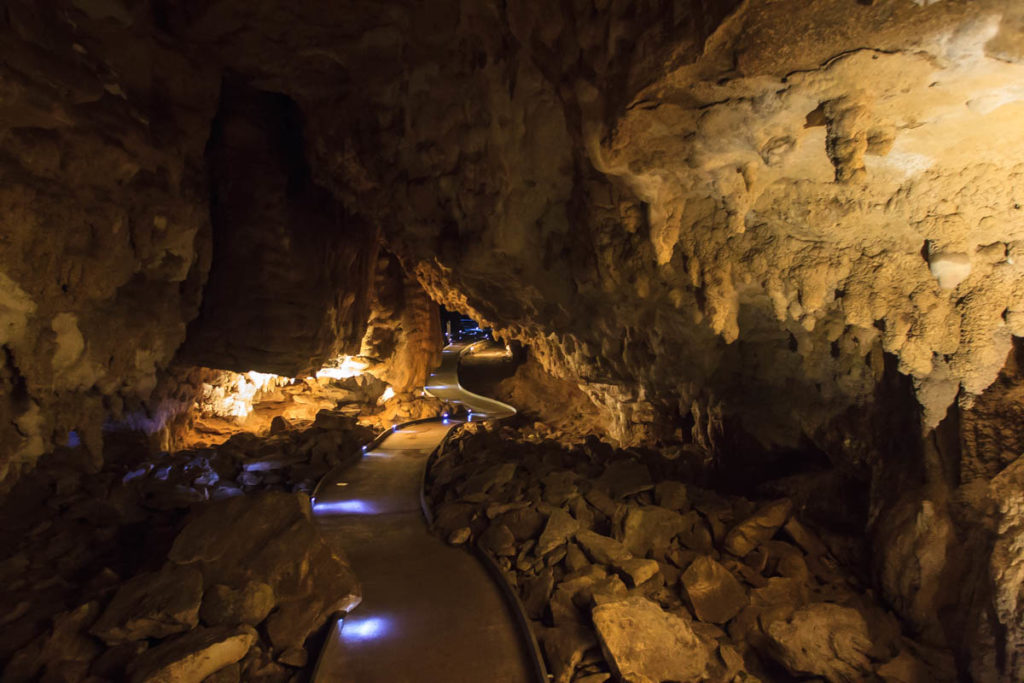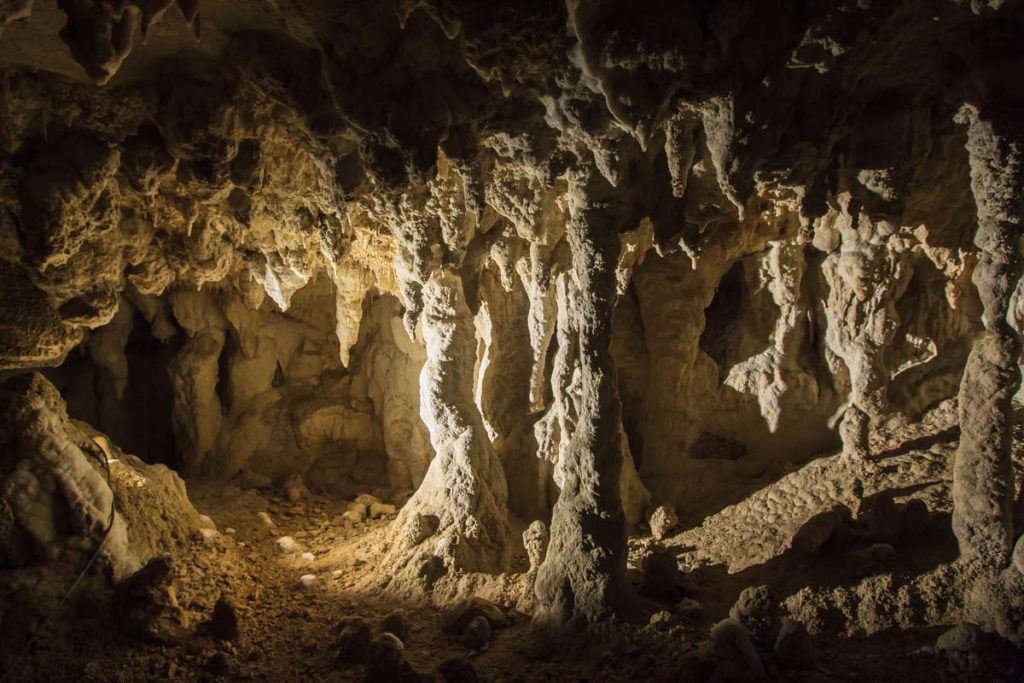 Overall the whole area is build out of limestone and therefore there are plenty of caves, so we could even visit some on a hike on our own and even got some wildlife. This time two eels, what somehow surprised us a lot seeing them during day.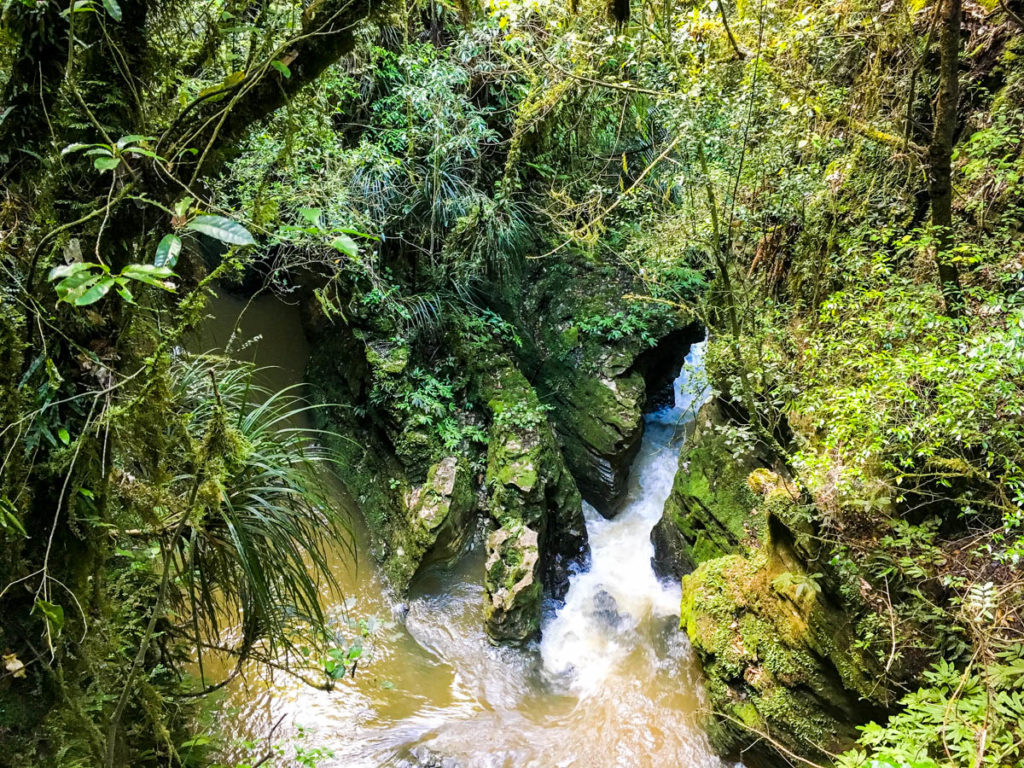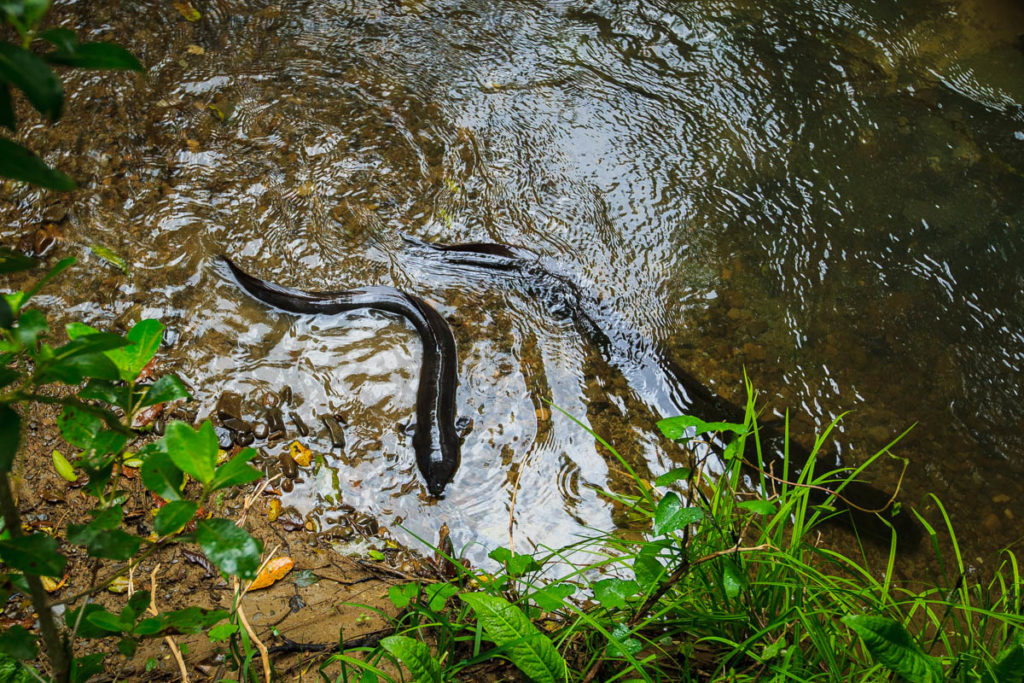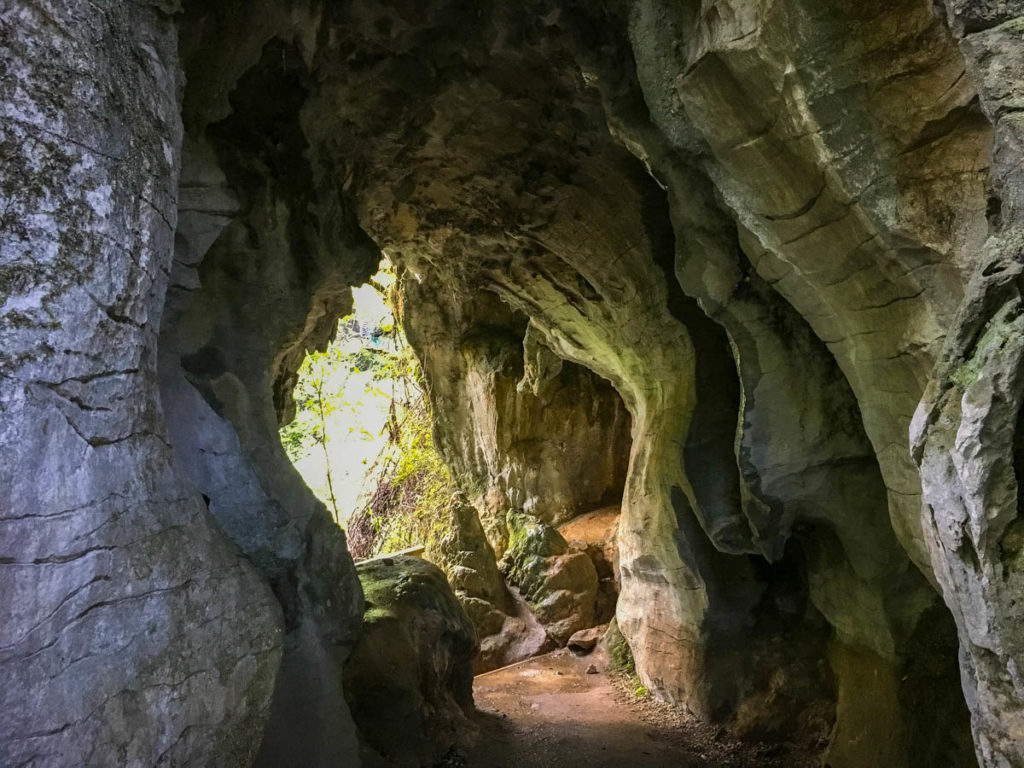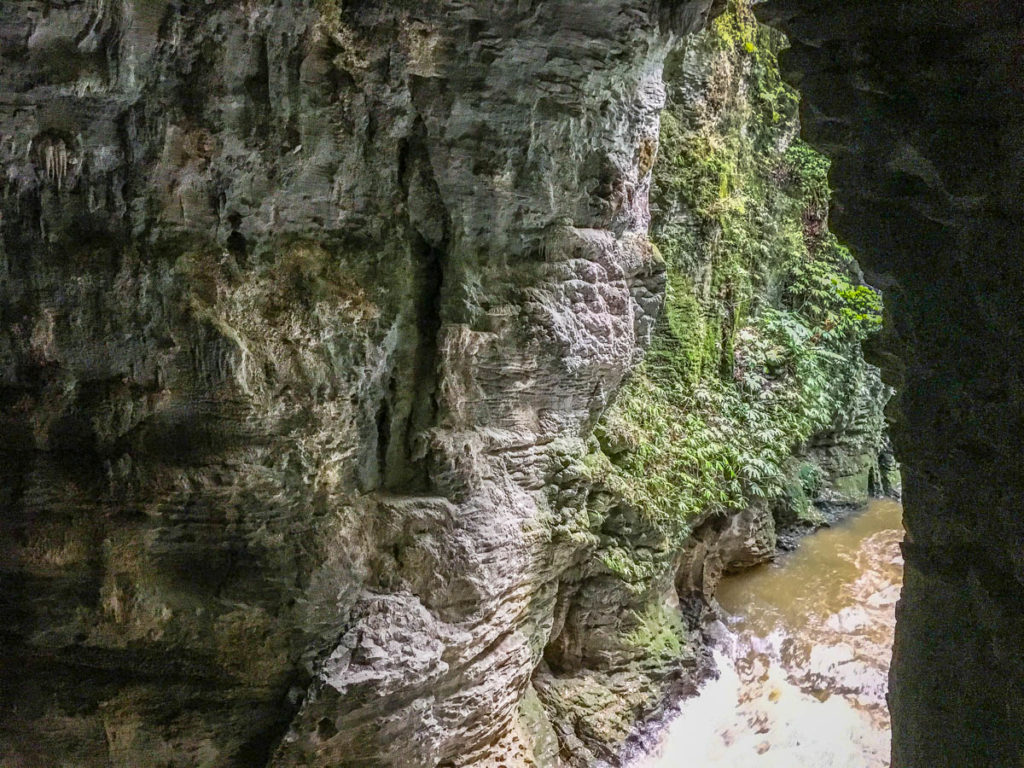 So yes, the region is very touristy, but looking back it was worth the visit. Just the experience of seeing a cave lighted up by thousands of glowworms is amazing and if that is not enough, just imagine you would hear the voice of Sir David Attenborough in the background. 😉