First days in Utah; actually we were only trying to win a rare permit for the famous "Wave" in North Coyote Buttes, but on the other hand a great area to explore some slot canyons as well.
So a short pre-warning at this stage; you will only see slot canyons in this post. 😉
Peak-A-Boo
A nice little slot canyon directly North of Kanab. If you are heading there, don't get confused, there is one with the same name close to Escalante. For this one you need either to walk five kilometres in soft sand, or a 4×4. Guess what we did, nope we did not walk to the canyon.
Absolutely worth the visit. Not even a handful of other people when we were there, so we had it mainly for ourselves.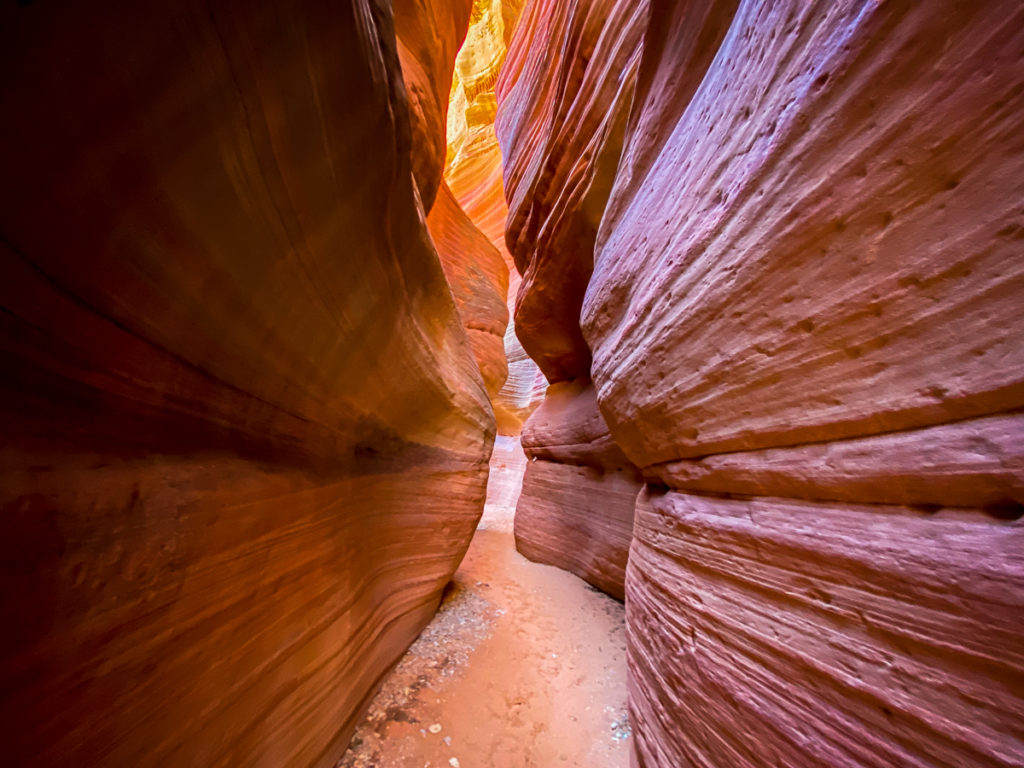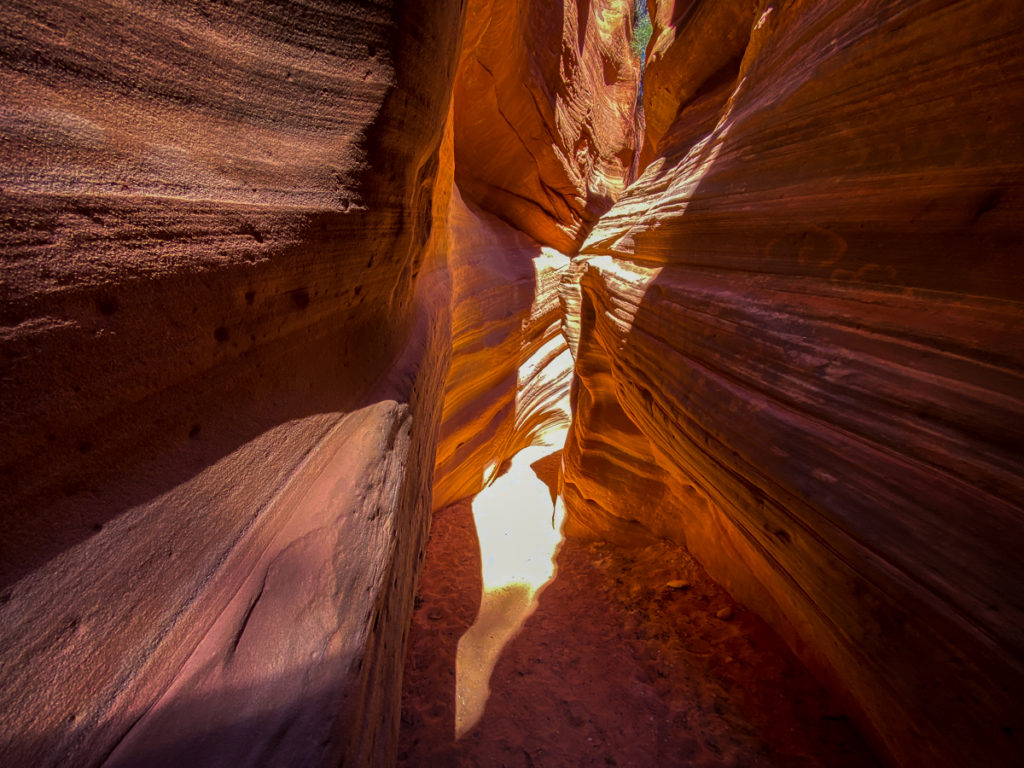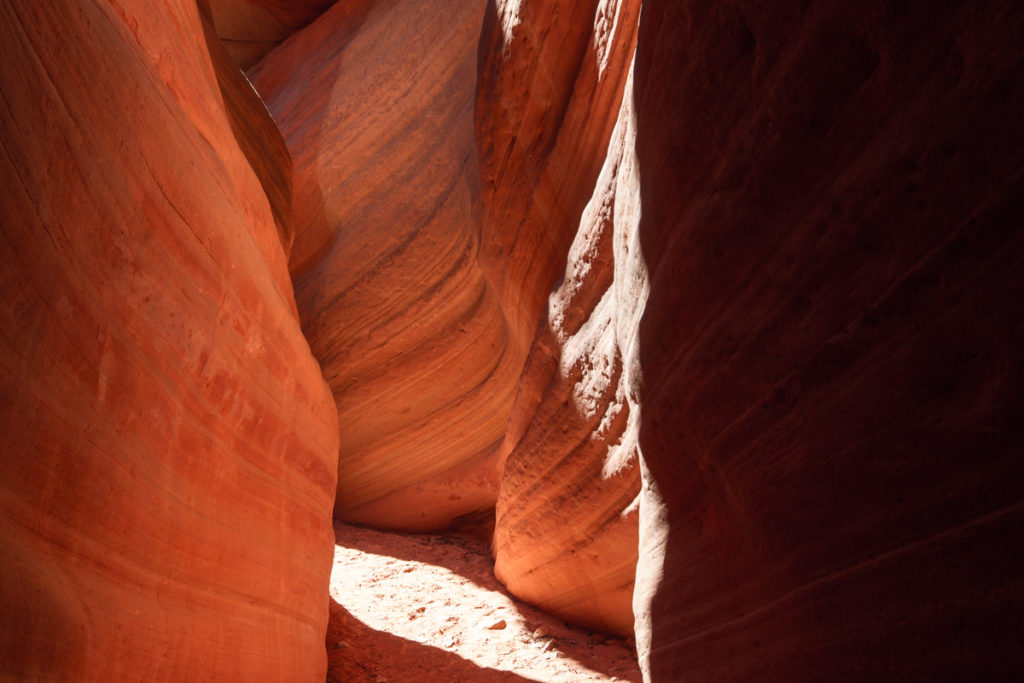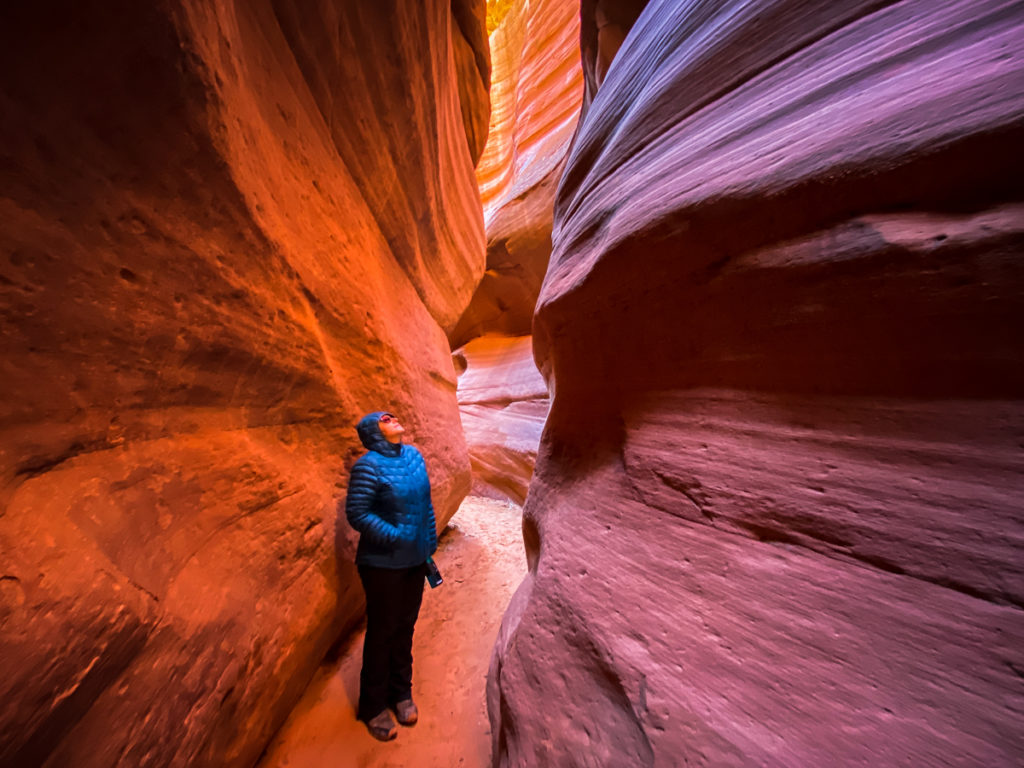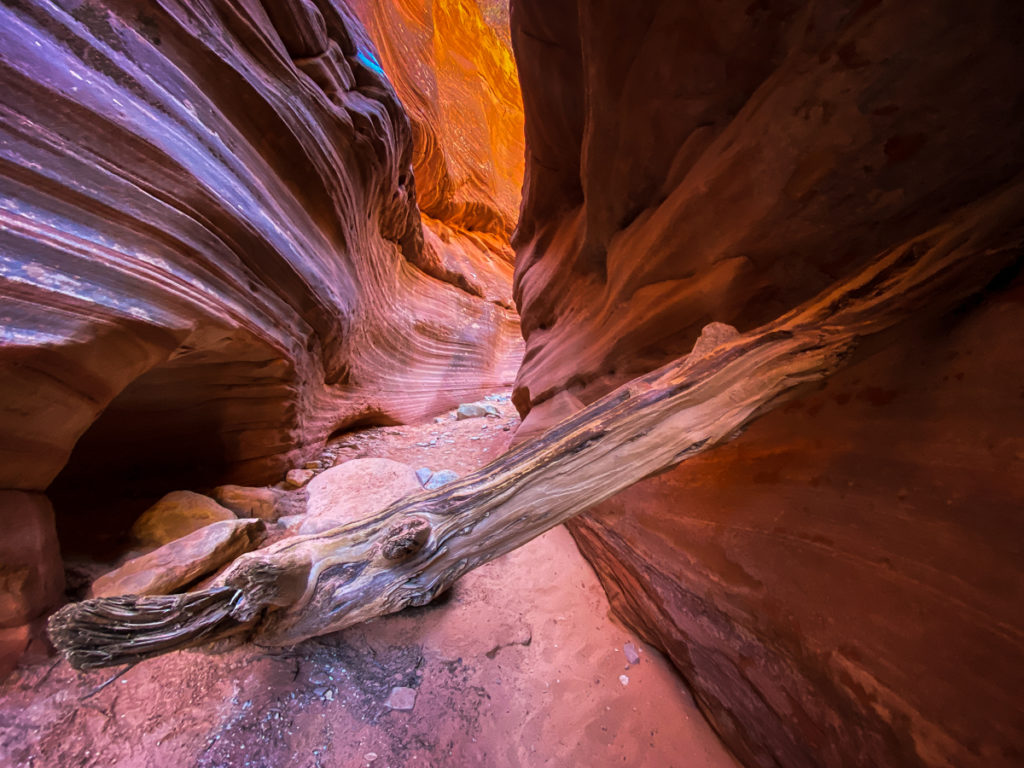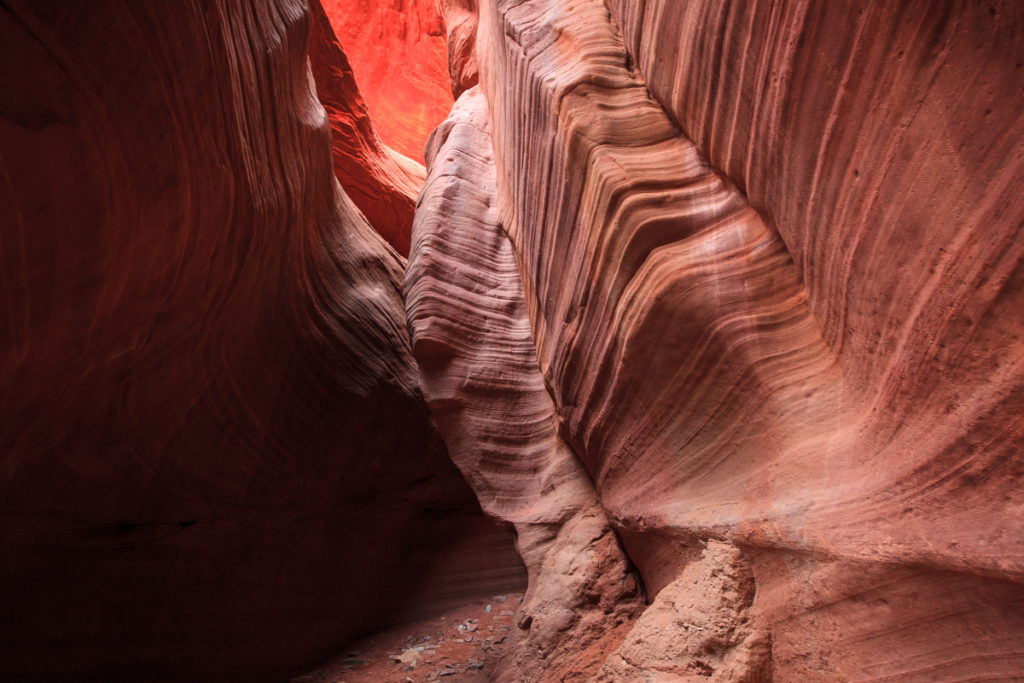 Wire Pass Canyon
This one is actually "just" a small, but very narrow slot canyon, leading into the Bukskin Gulch. So using this one as a entry point is wise as it is the much shorter way (and nicer) into the huge canyon. Well, and it is a lot of fun to walk it through.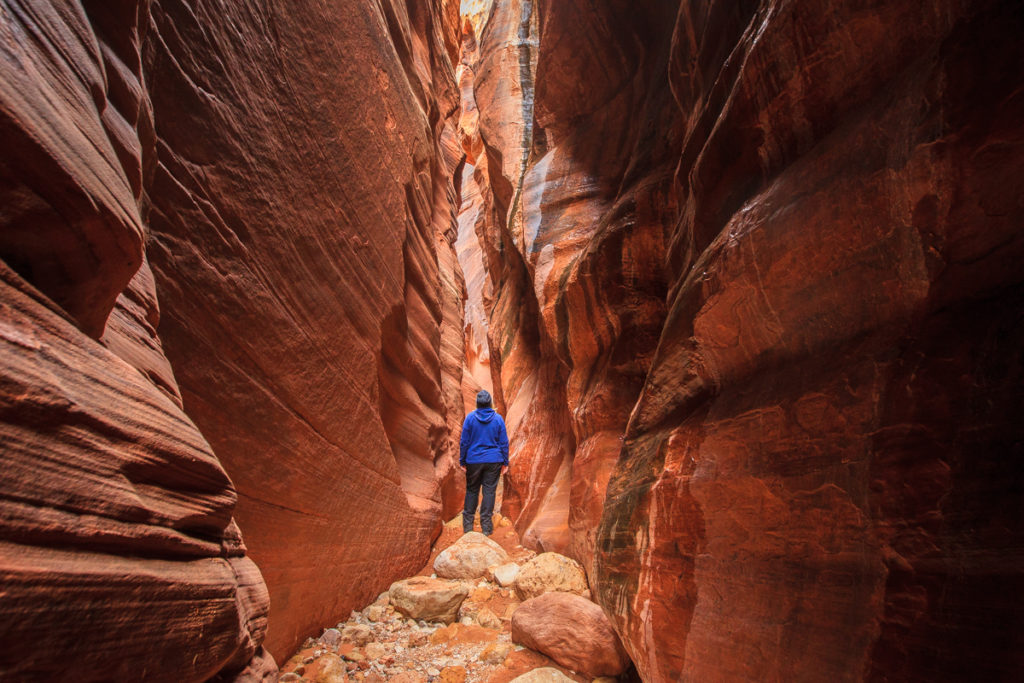 There is only one issue in this one, a three-meter drop, which you either can climb down or take the way around outside the canyon. And eventually you make your way into Bukskin Gulch.
Bukskin Gulch
On the first look not that impressive, but when you turn right after the Wire Pass Canyon, you find yourself quickly in a huge and extremely long slot canyon. We were told it is about sixteen miles long, but were not able to verify as we had to turn around after a couple of kilometres due to water in the canyon.
But definitely an impressive one and a great hike. 🙂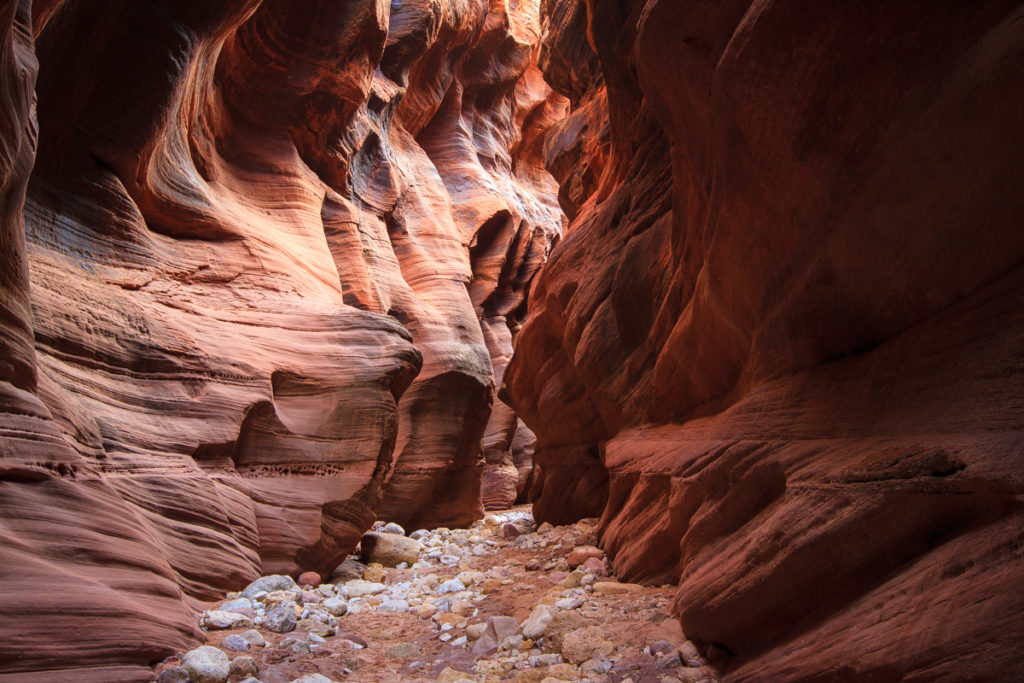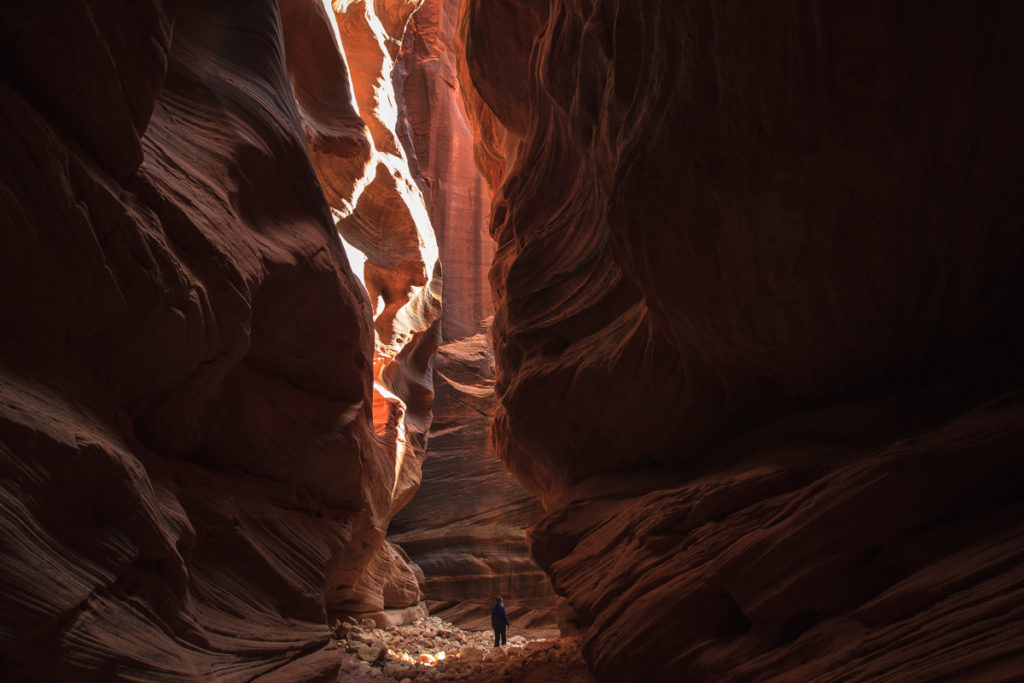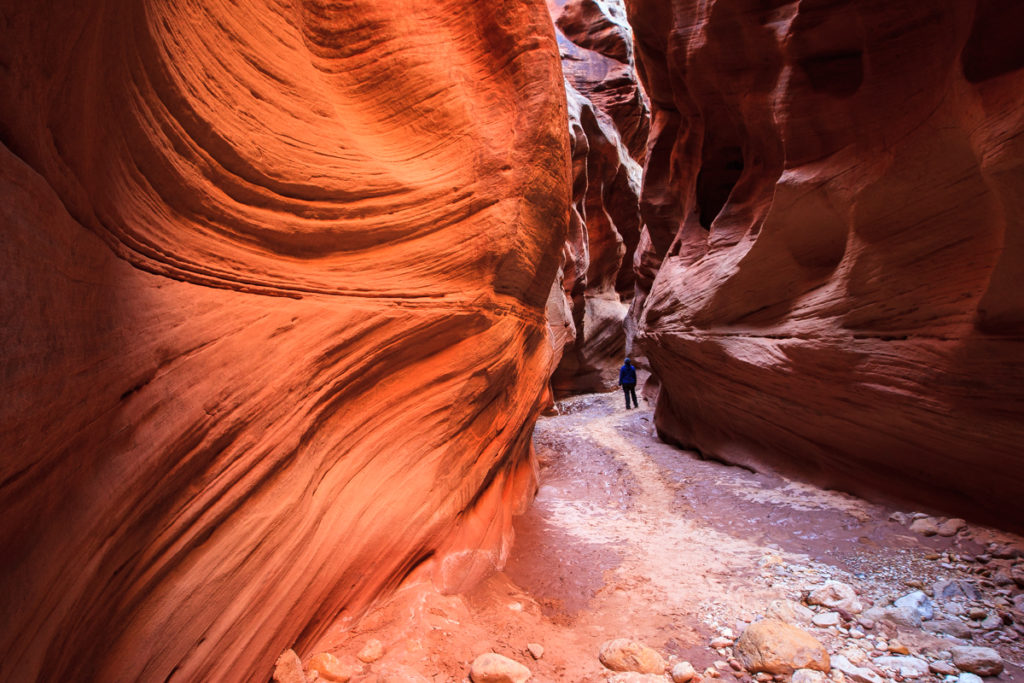 So what next, "The Wave" at Coyote Buttes North or not? Well, you will find out next time if we succeeded in the nerve-wrecking lottery, trying to win a rare permit. Stay tuned…