Leaving New Mexico we unfortunately were driving right into the bad weather. Bad luck, but let's not complain about it. With two rainy days since Christmas we are rather on the lucky side. 🙂
However approaching Canyon the Chelly National Monument is not as impressive as it might be.
Canyon de Chelly
Unfortunately the weather did not change next day. Even though the canyon as such is really beautiful the surrounding somehow has a negative impact, at least on us. Unfortunately there is only one hike you can do by yourselves and otherwise you can only drive from viewpoint to viewpoint. So after some photos in the rain we decided to move on next morning.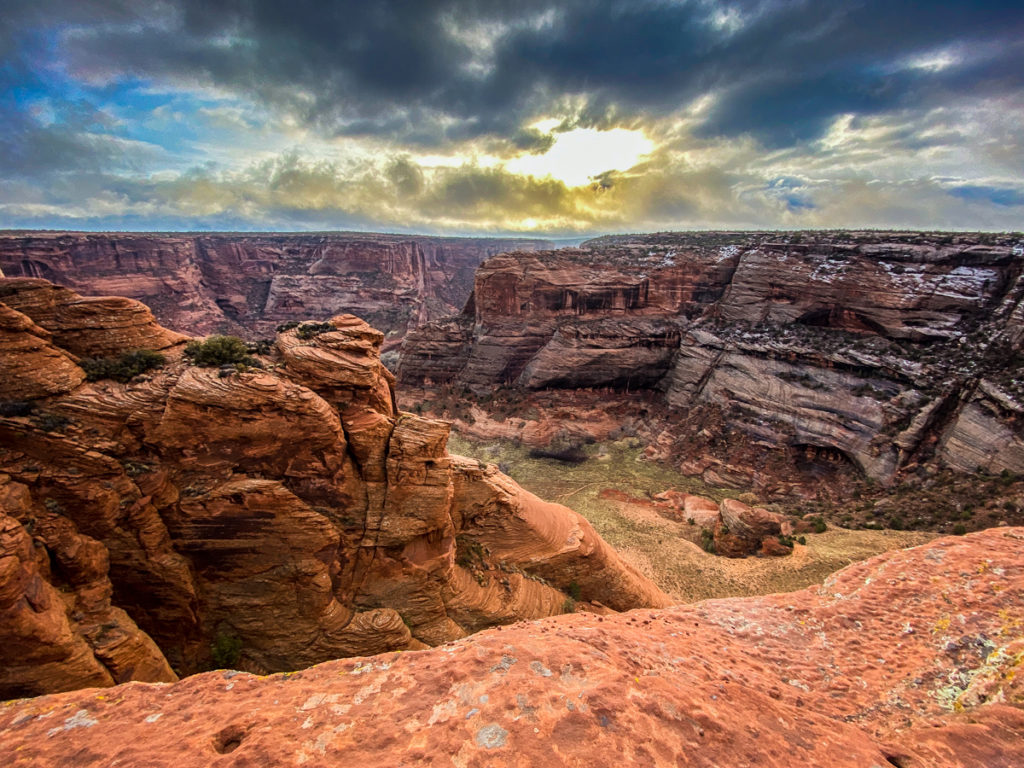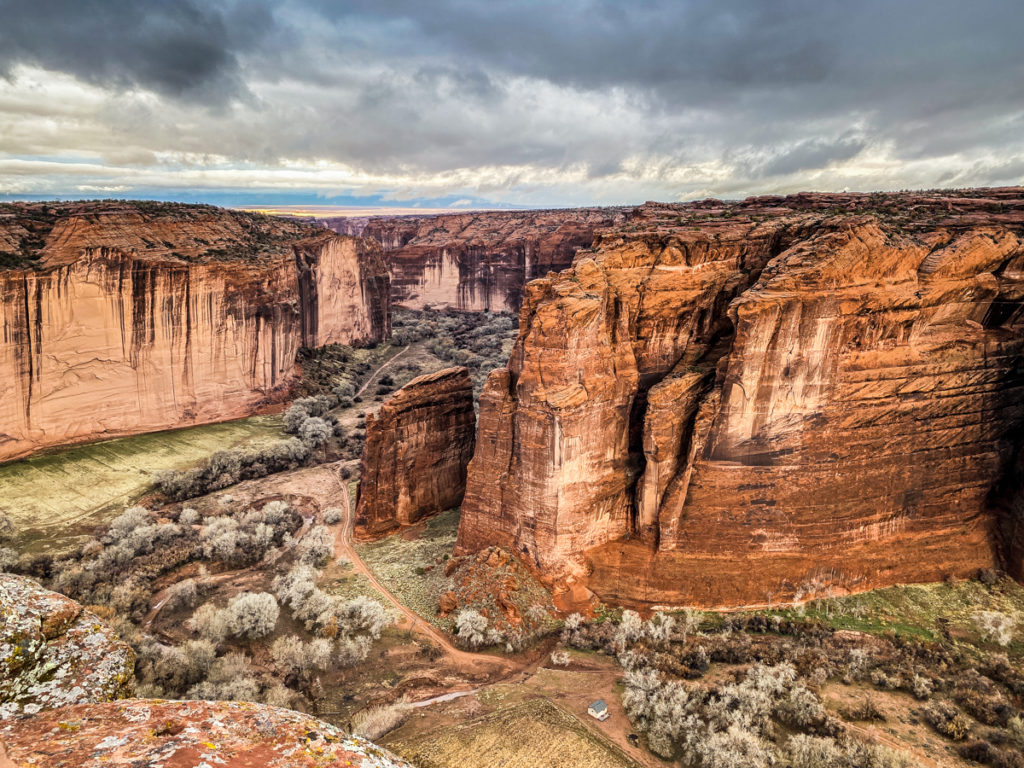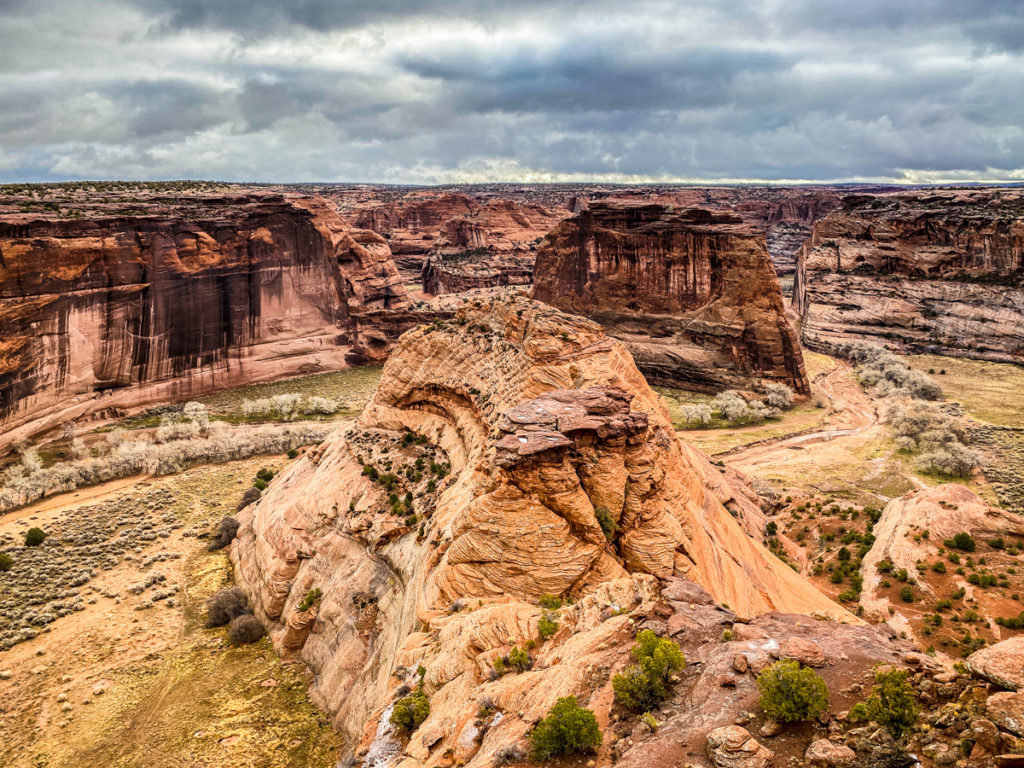 Horseshoe Bend
Next stop for us, Horseshoe Bend. Lot's of people, but by far not as crowded as it will be in the peak season. Luckily the weather changed significantly, so we could enjoy the canyon in the perfect afternoon light with some beautiful clouds above.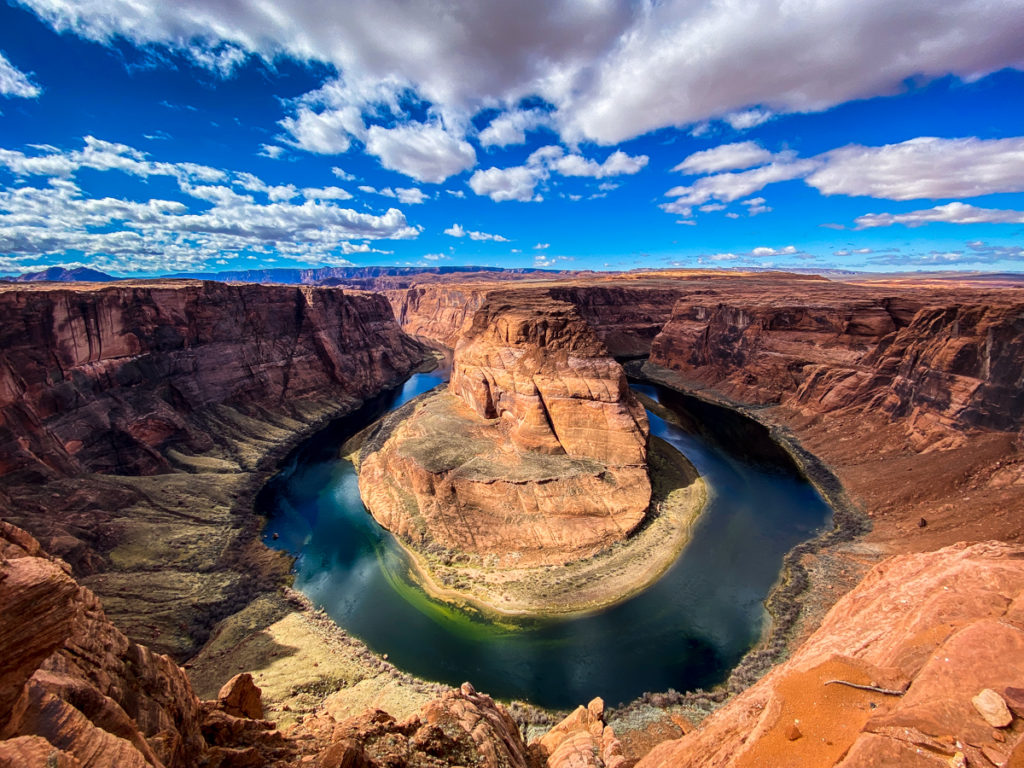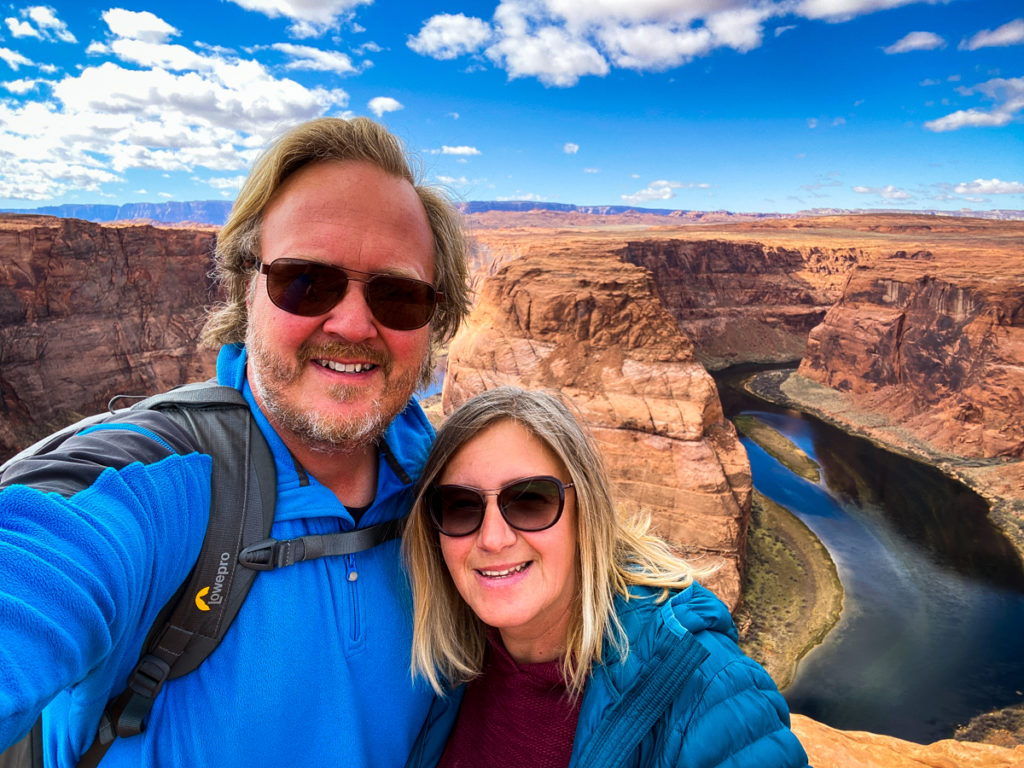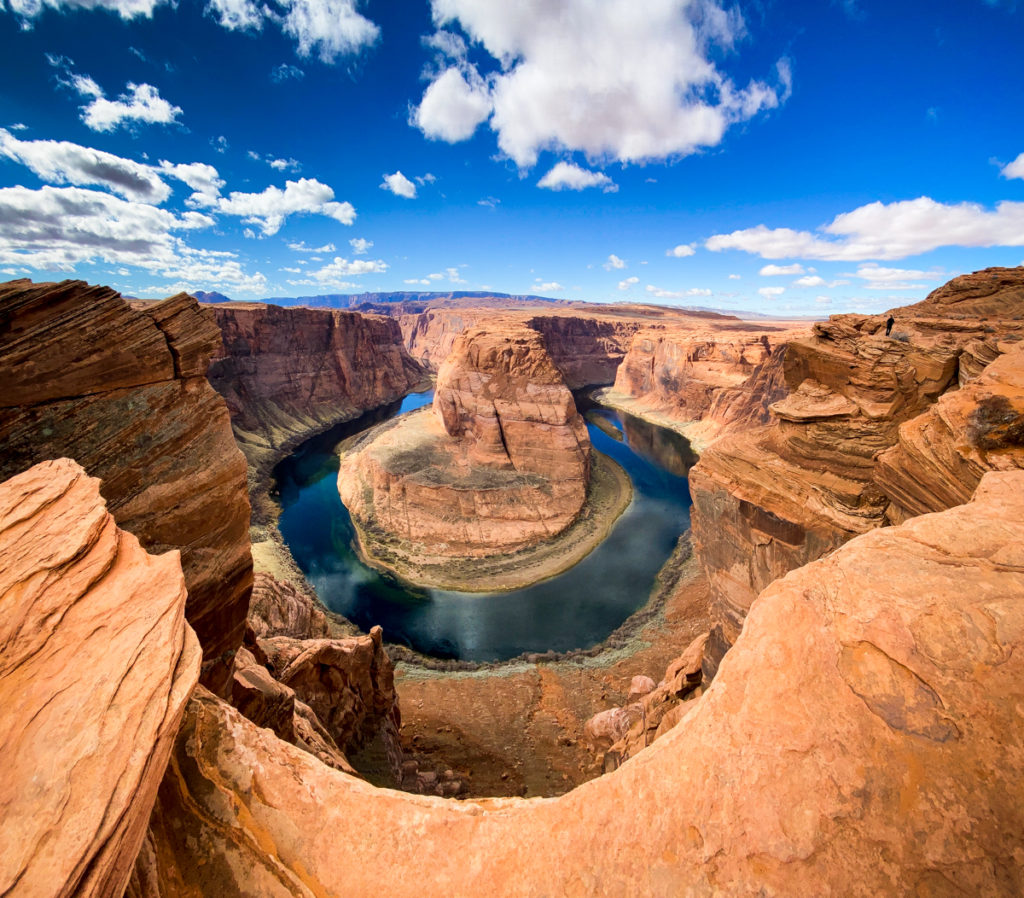 After a night on a campsite not too far from Horseshoe Bend, we decided to move on without visiting Antelope Canyon. Of course it looks amazing on photos, but on the other hand, we do have still so many canyon ahead of us, so that we were not willing to spend USD 80 per person just to get into the canyon in a group.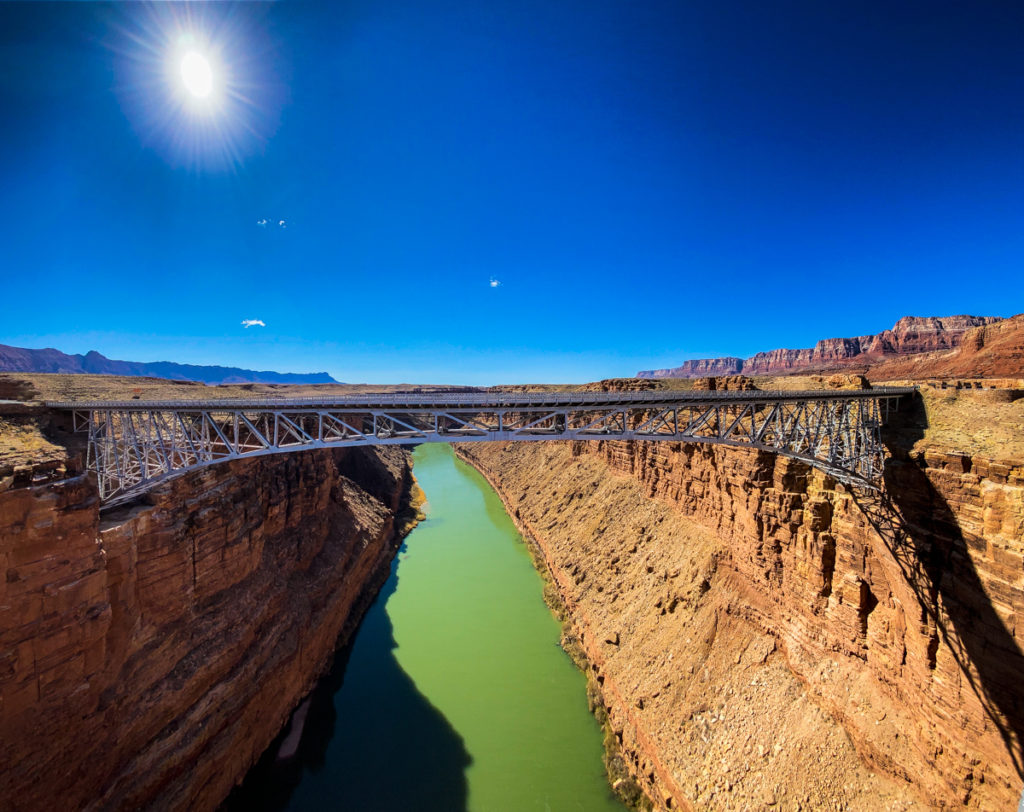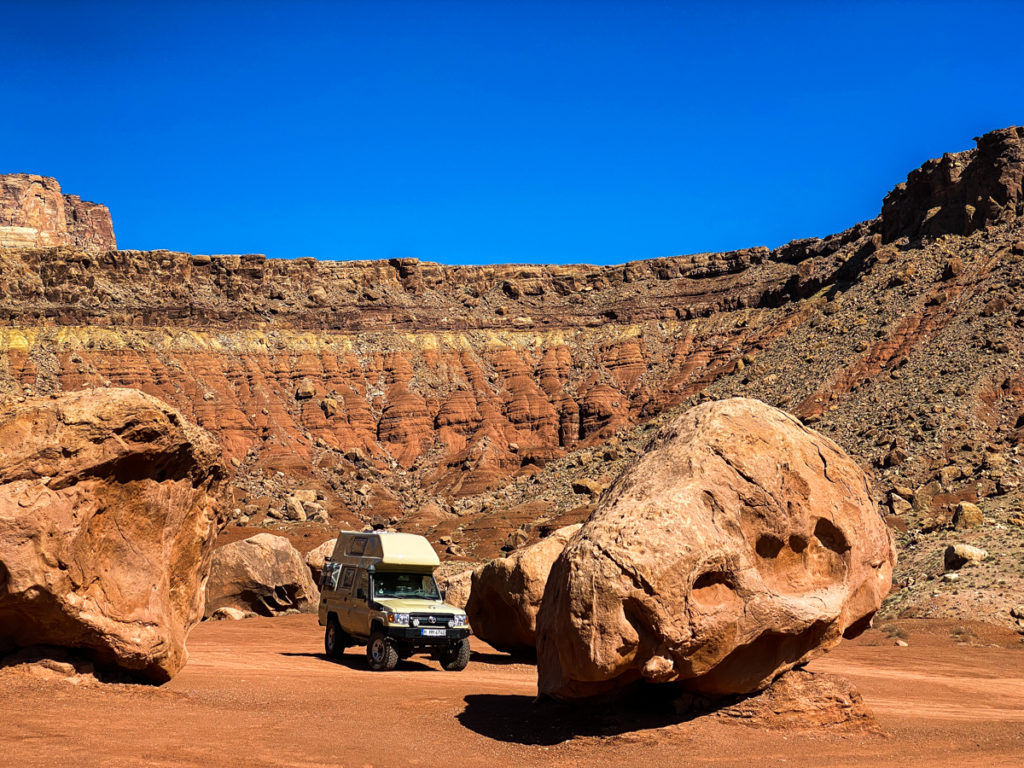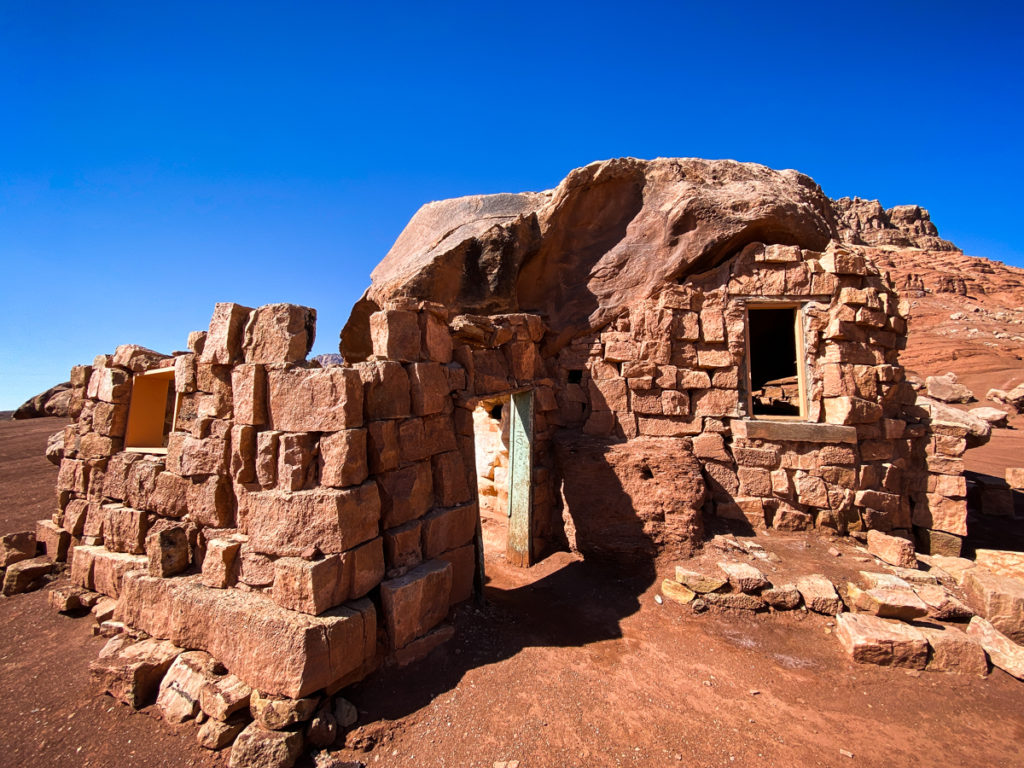 Well, and now, couple of roadside stops later and a nice drive up the Colorado Plateau, we are now in Utah. Utah? Already leaving Arizona again without visiting Grand Canyon and all the other places? No, just spending the night here at a nice spot on red sand and surrounded by trees…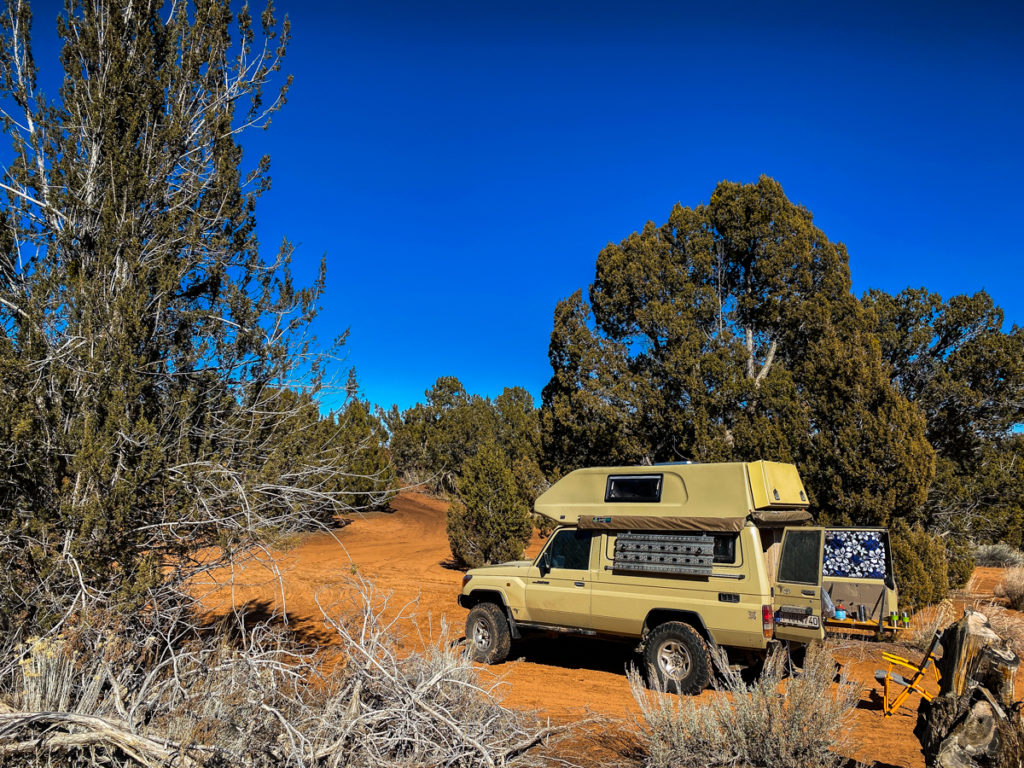 …and tomorrow we join in for the lottery, hoping to win a permit that will allow us to visit "The Wave" at the Coyote Buttes North. Probability is not very high, so fingers crossed and next time you will find out if we were lucky.