The morning of the next day was a bit slow, first nearly no wildlife showed up, but finally we found the usual suspects, around 25 elephants at a waterhole. Always nice to watch them playing around in the water, especially the really young ones.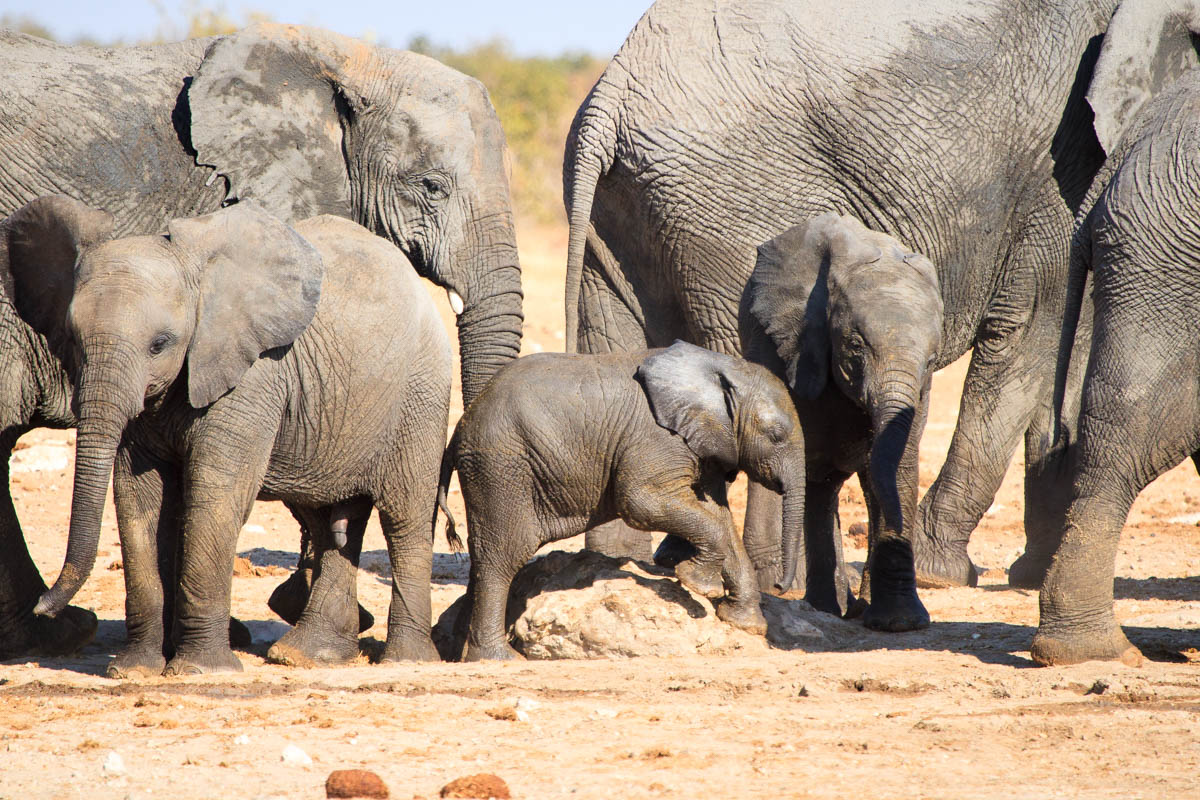 And sometimes they are really in a rush on the last mile to the water.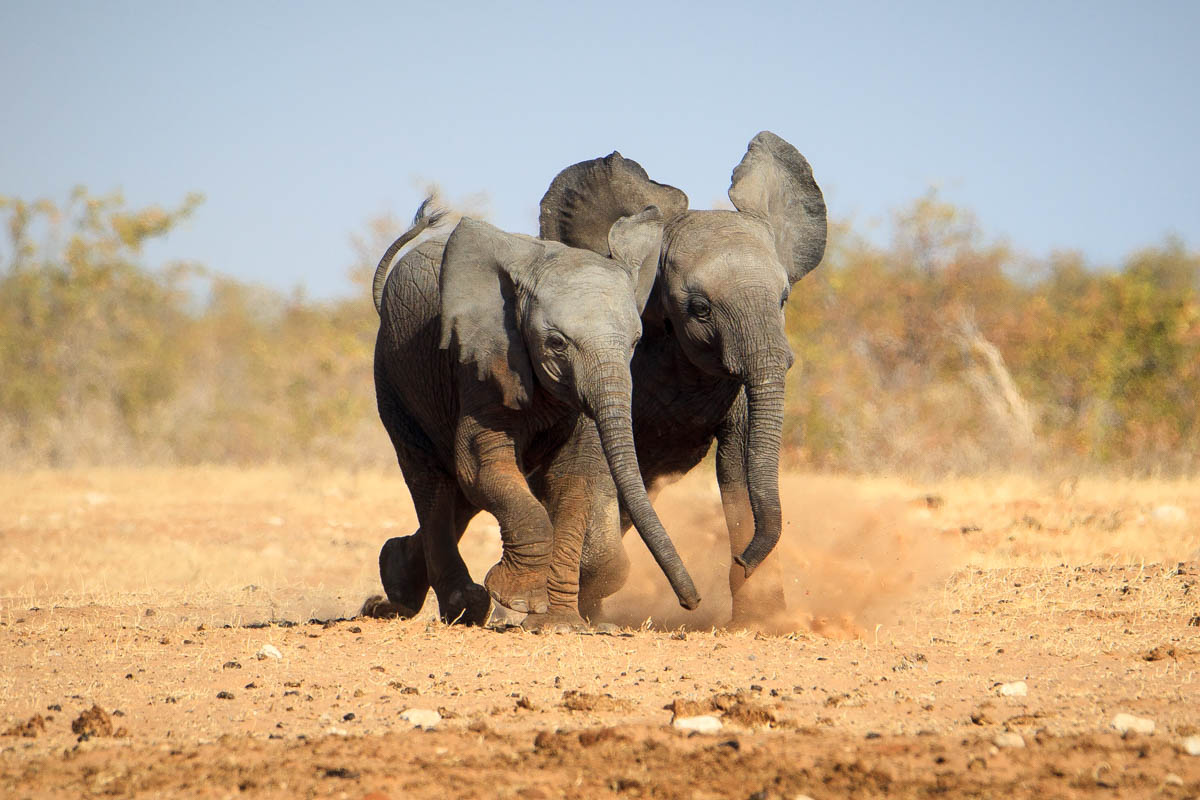 But also all the other animals enjoy the water on a warm they like this.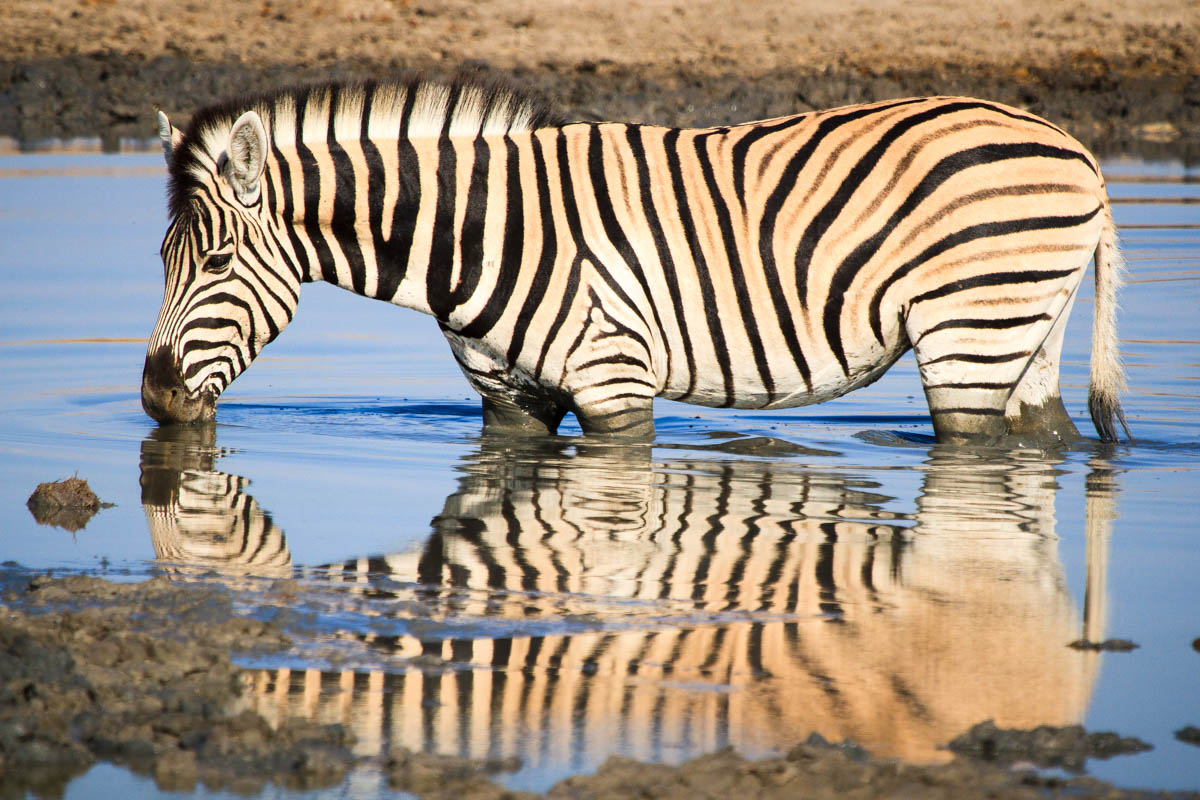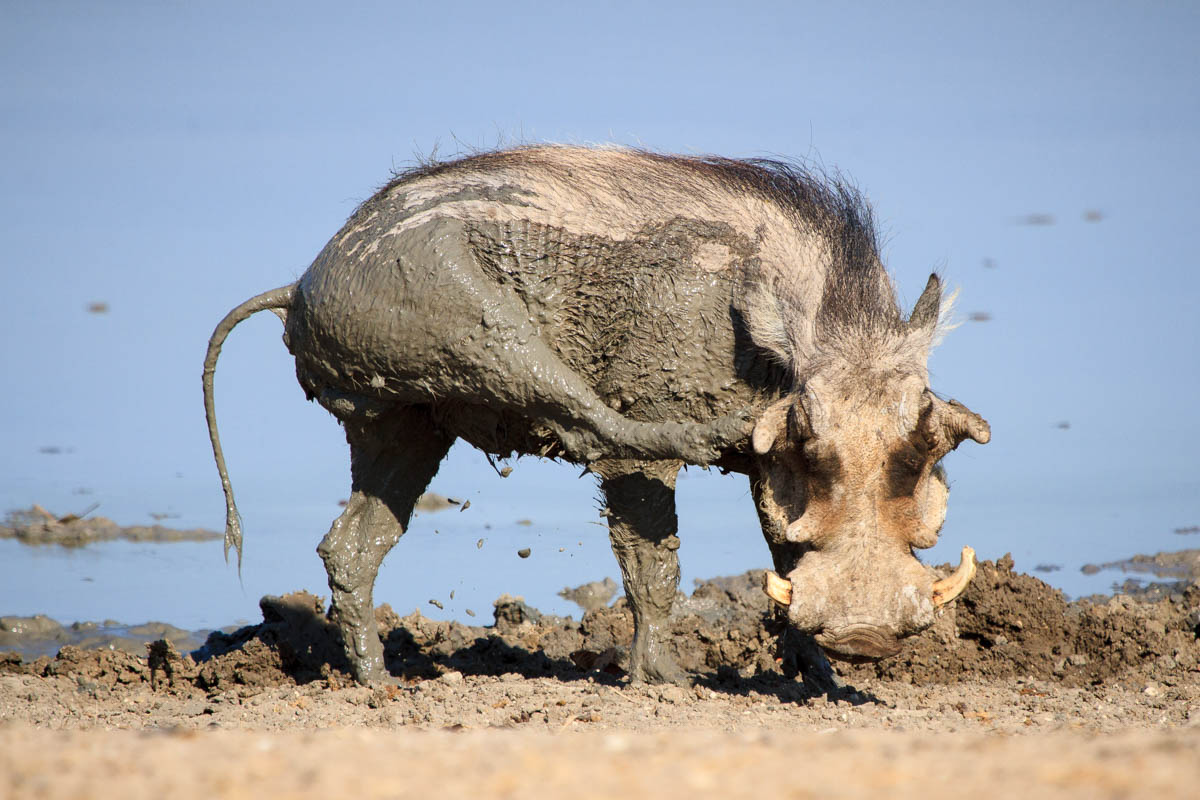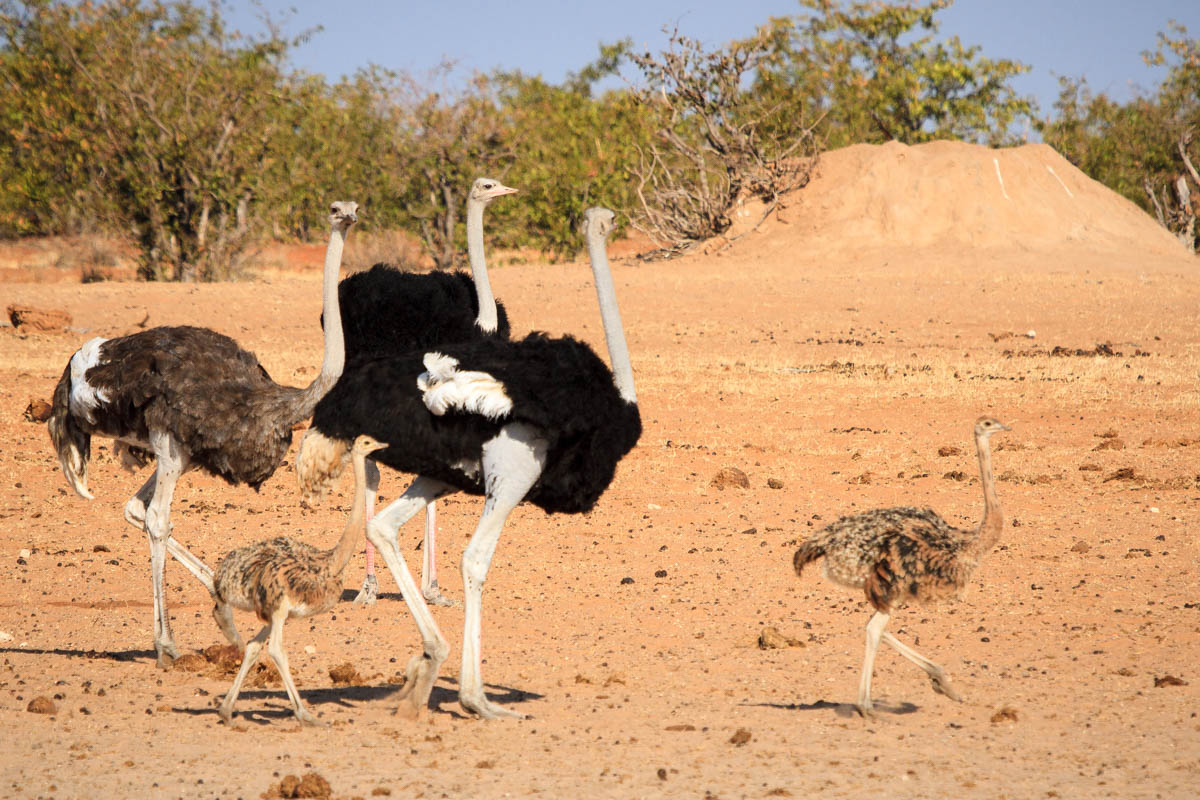 When you watch the Giraffes drinking at the waterhole, you can only wonder how this is possible and if it is really working without pain. At least I'm getting back pain, just by watching them.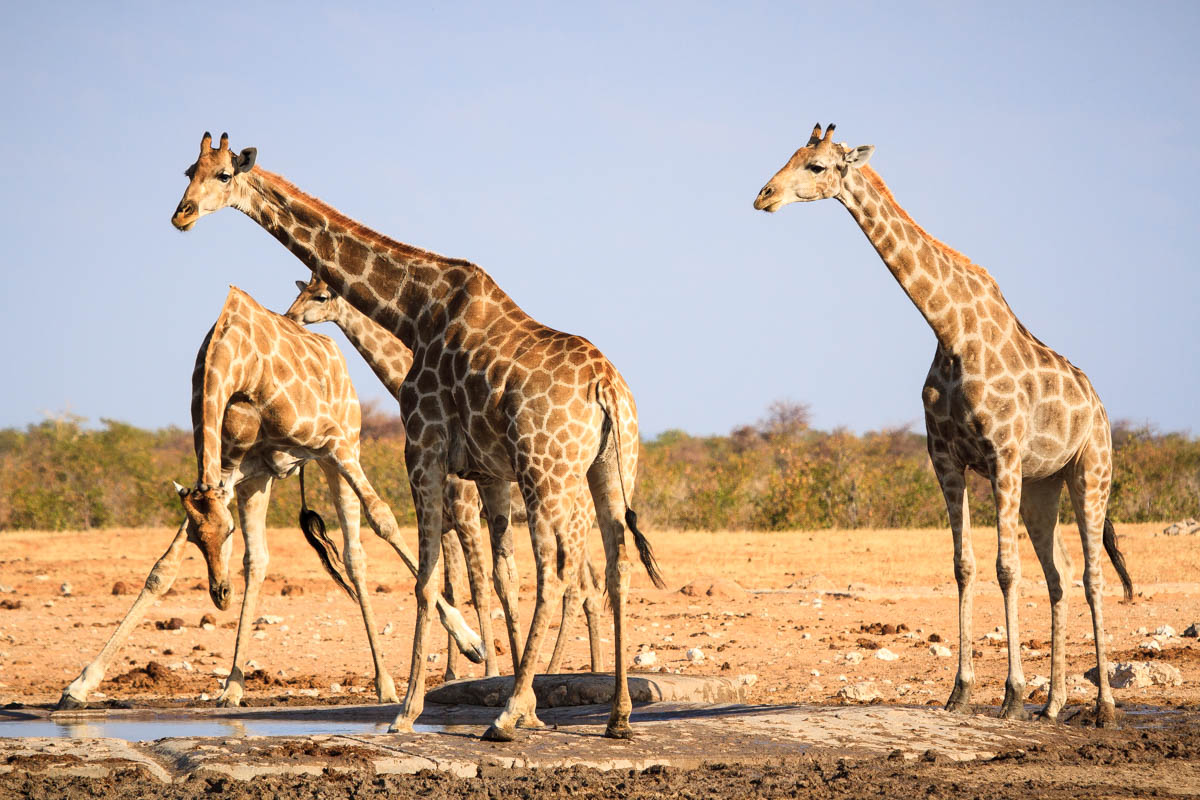 The highlight of the day was a Black Rhino coming to the waterhole during the afternoon. Usually they only show-up during the night, but this one somehow was a bit early. Amazing light for an amazing animal. As you can see, this one got already ones his horn cut-off to make it unattractive for poaching. It is really a shame that they get hunted just for their horn, only because some f***ing idiots believe it brings them extra energy to their bedroom activities. Maybe they should start chewing their finger nails, what is basically the same and should have the same benefits.

Completely nuts, but enough about the negative things, just enjoy…