Tanna Island is really an interesting place. Mount Yasur, the active volcano is absolutely fantastic and a photographers dream. On our second visit we found another spot on the crater rim with a direct view into it. Bit scary place somehow, wind was blowing us sometimes nearly of the ridge and from time to time we got hit by a cloud that contained a "nice" mixture of ash, volcanic gases and the best of all sulphur acid. I believe this has reduced our remaining lifetime by at least five years, but it was worth it. 😉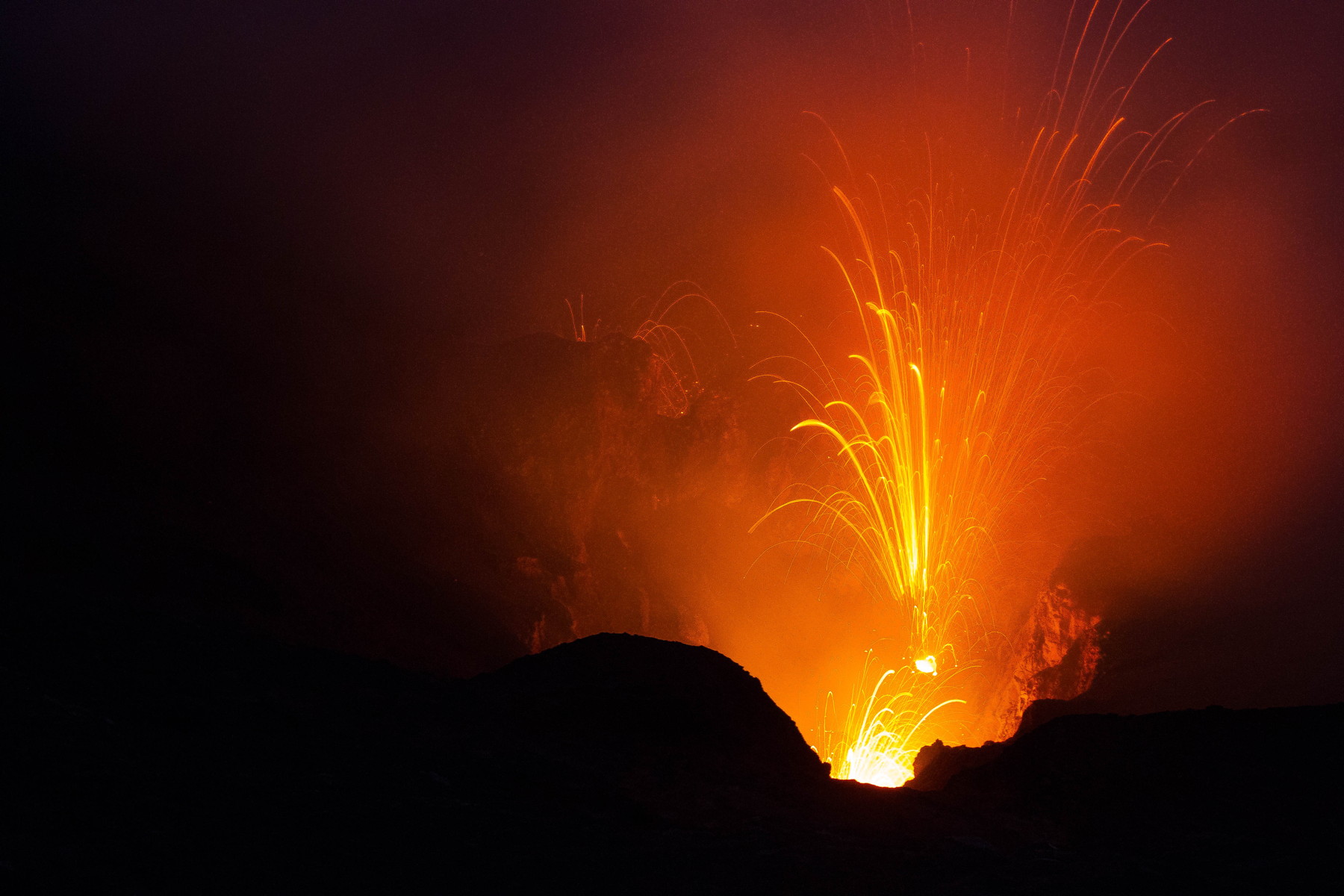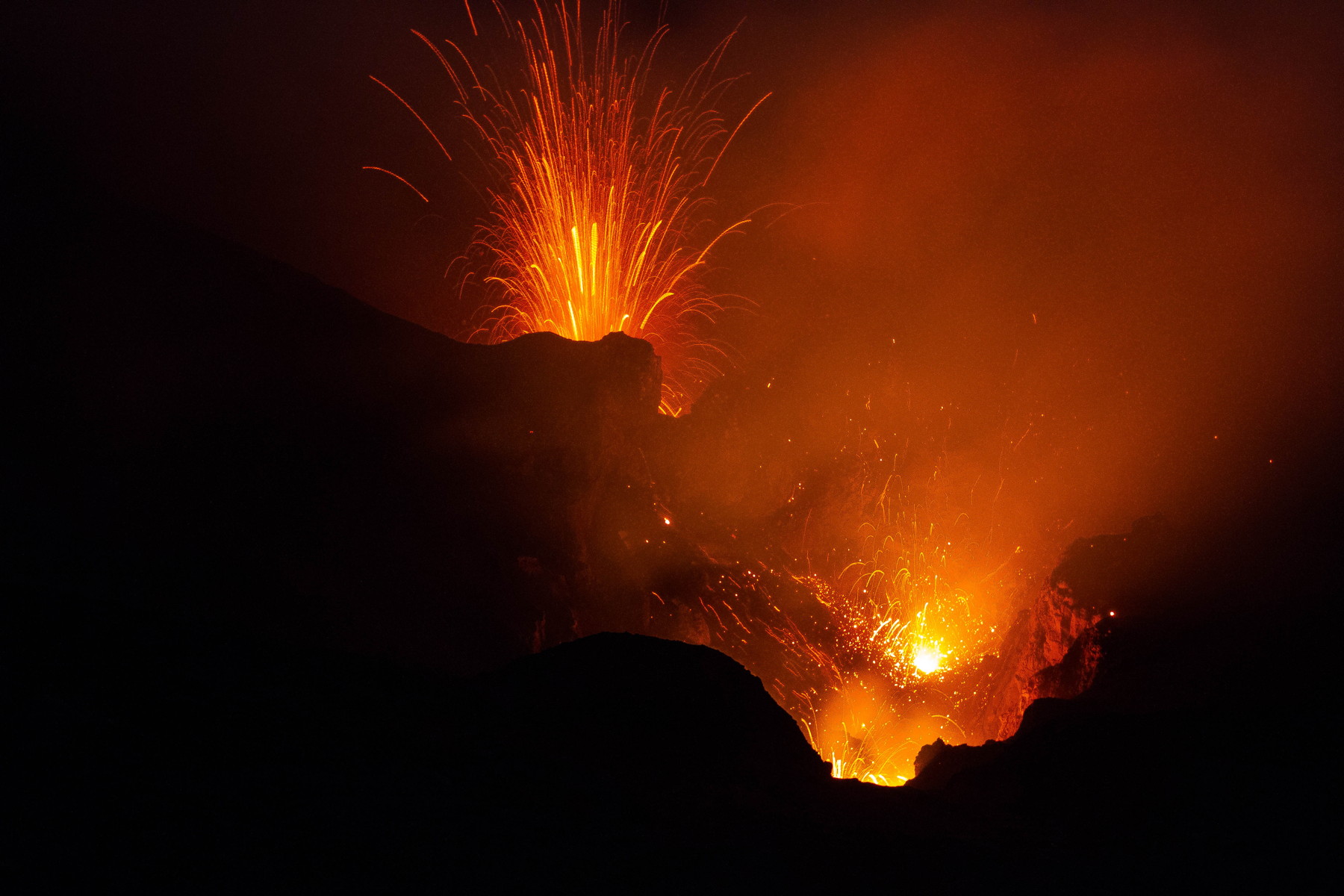 When the sun is shining and the skies are blue, Tanna offers views that could be taken out of a travel catalogue and the Banyan trees here on the island are simply huge.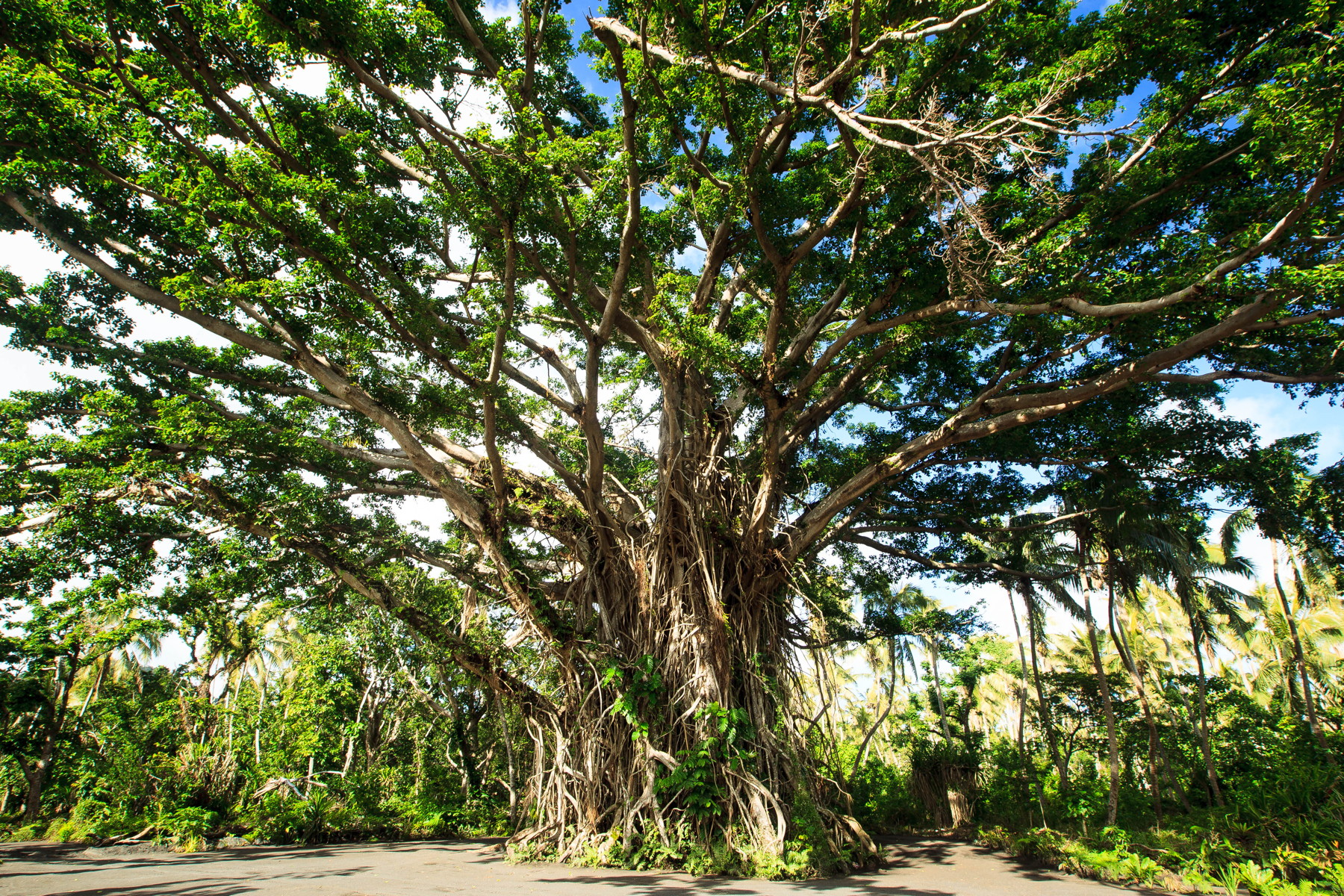 Also the usually not so spectacular things like visiting a market on Tanna are very nice. Quality of the food looks amazing. Fruits are still not available because of the cyclone, but the vegetables look great. That's the advantage of the tropics, growth cycles are short and the nature recovers quickly.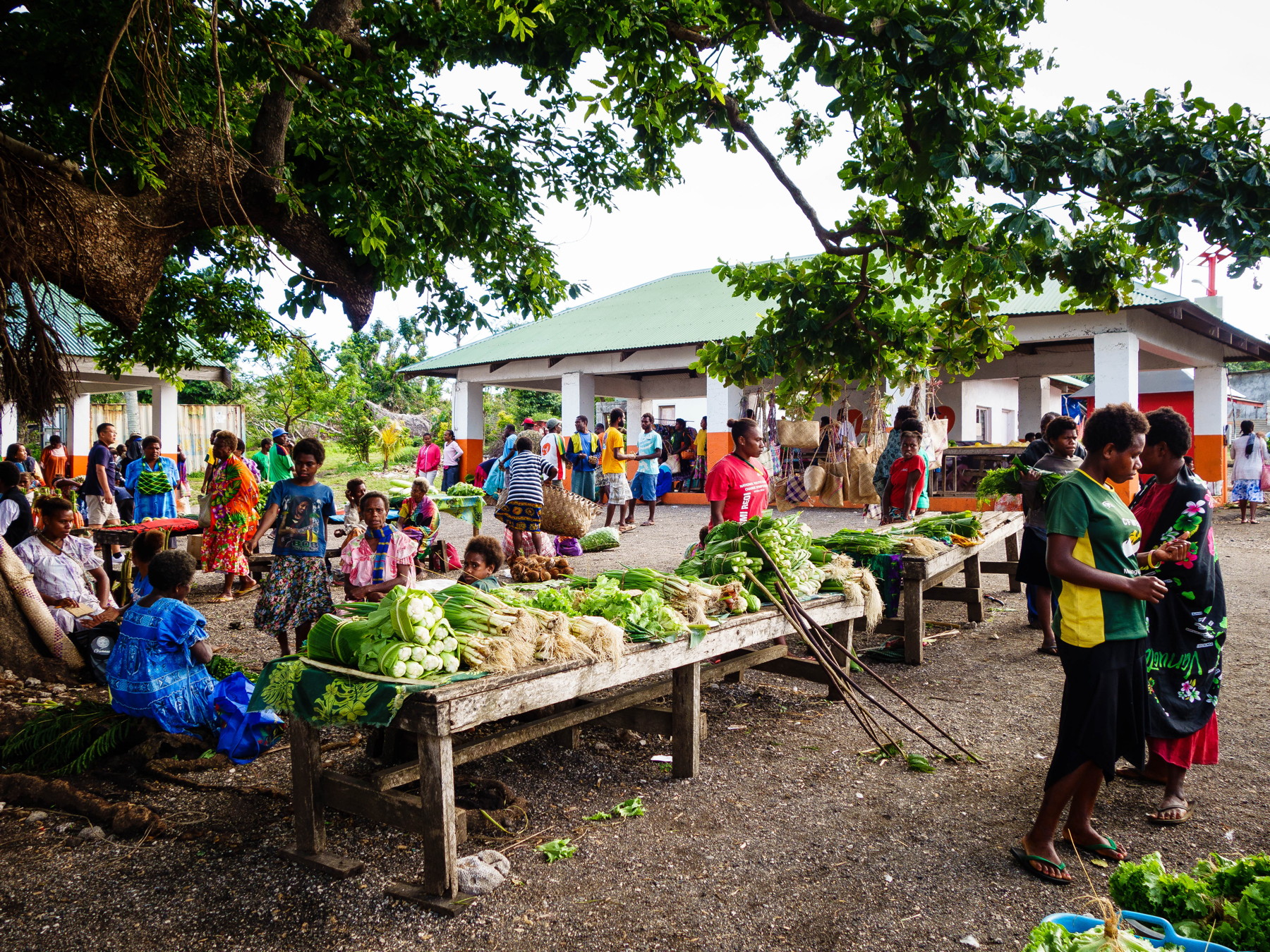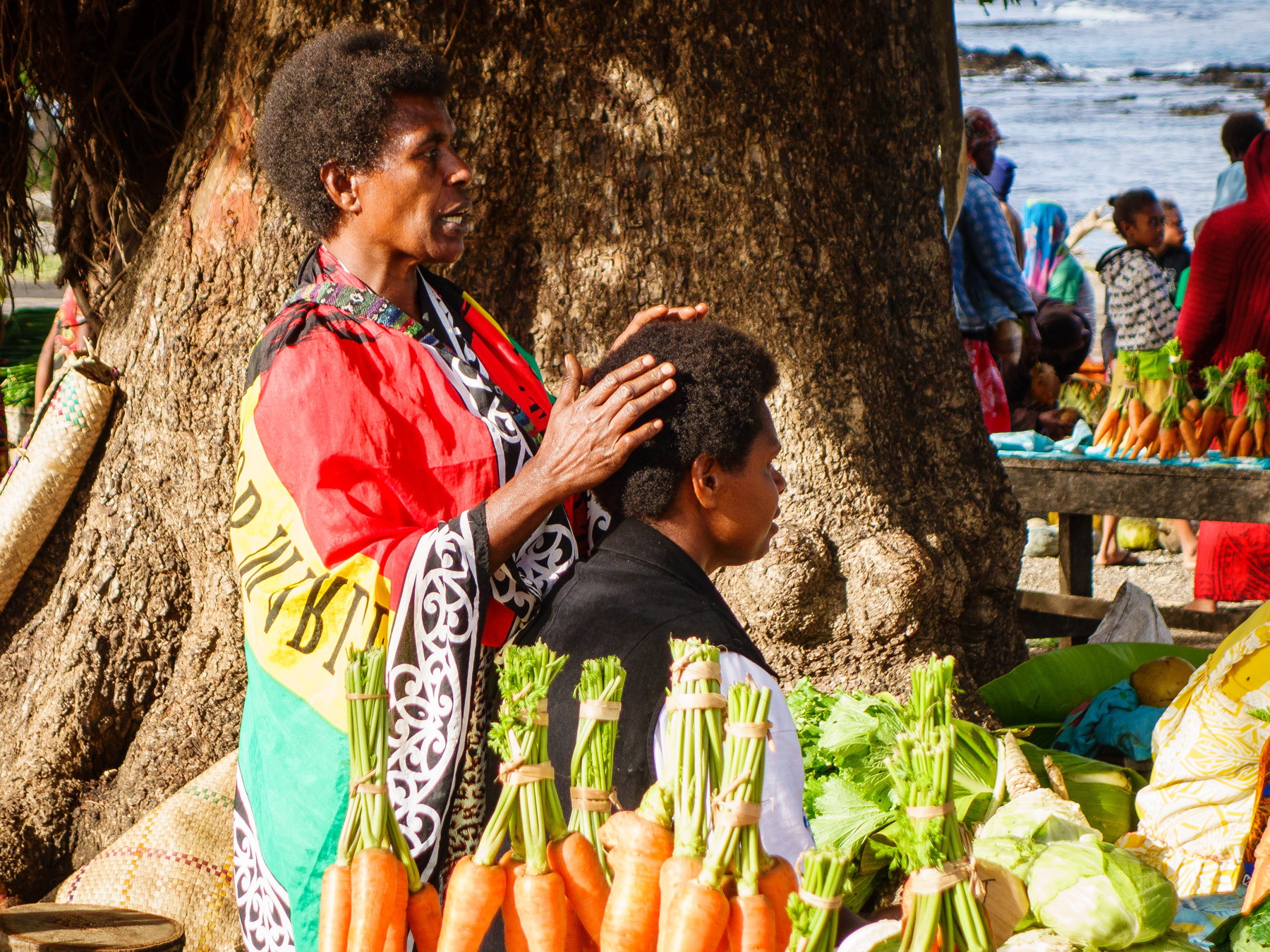 And diving out here is really off the beaten track. So different compared to other places, not really difficult, but you need to be self-reliant. They take you out with a fisher boat, but the spots are nice.
Like in our case, sometimes even the local kids are joining on the boat, using the opportunity to get a lift. Nice deck crew… 🙂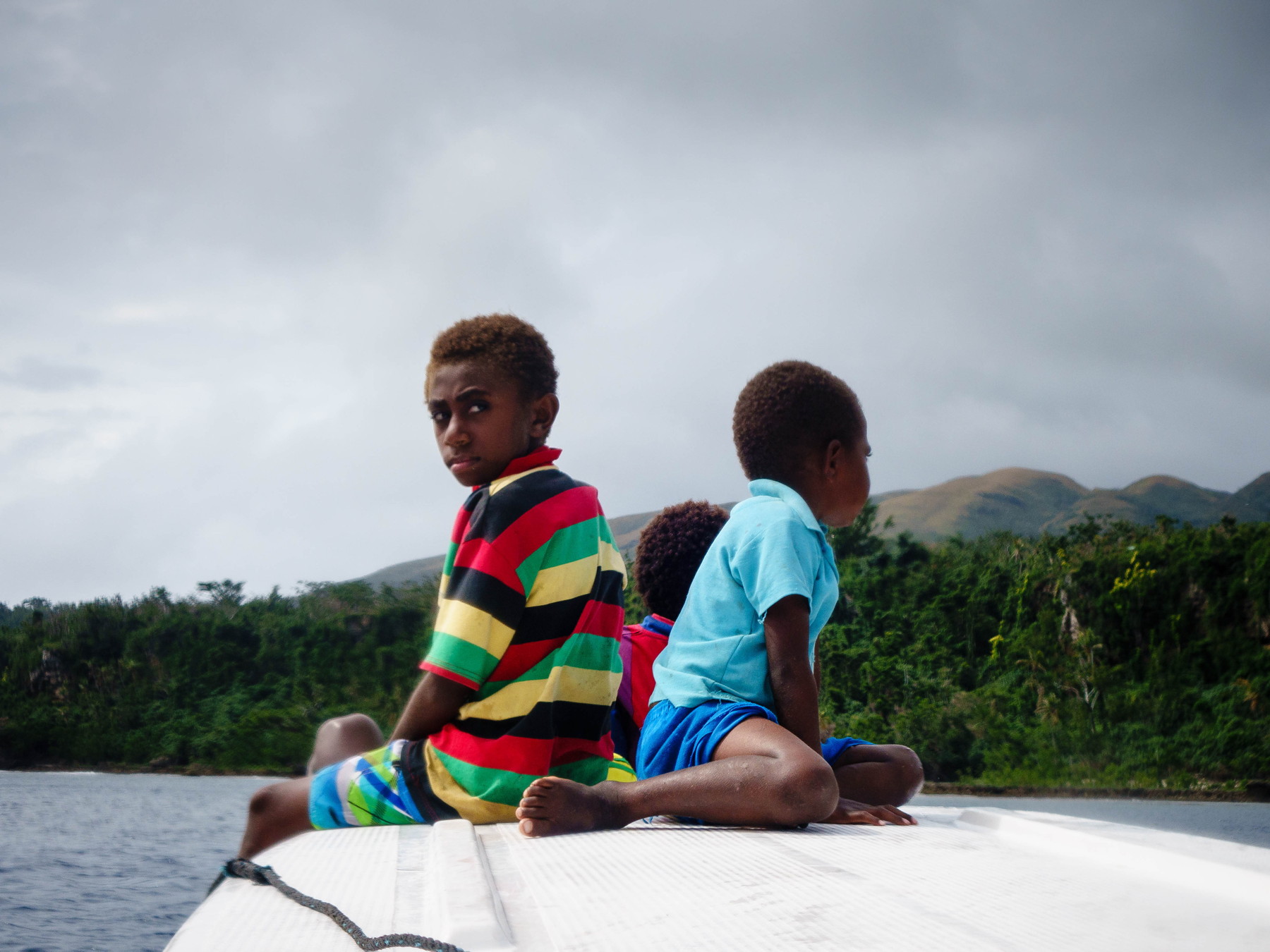 Amazing caves and lots of tunnels underneath the reef due to the volcanic origin of the island. It is fun diving and snorkelling here without crowds around you.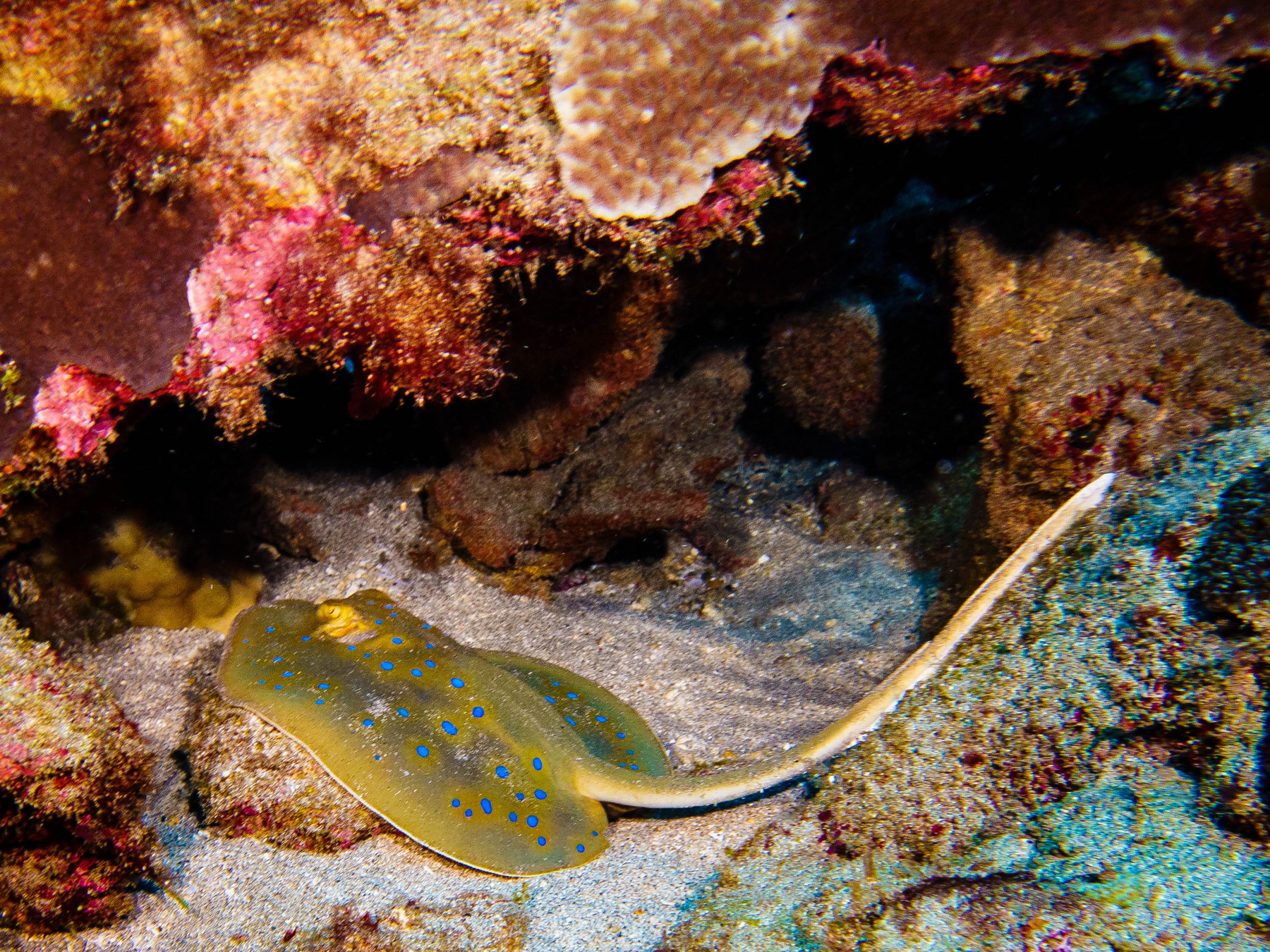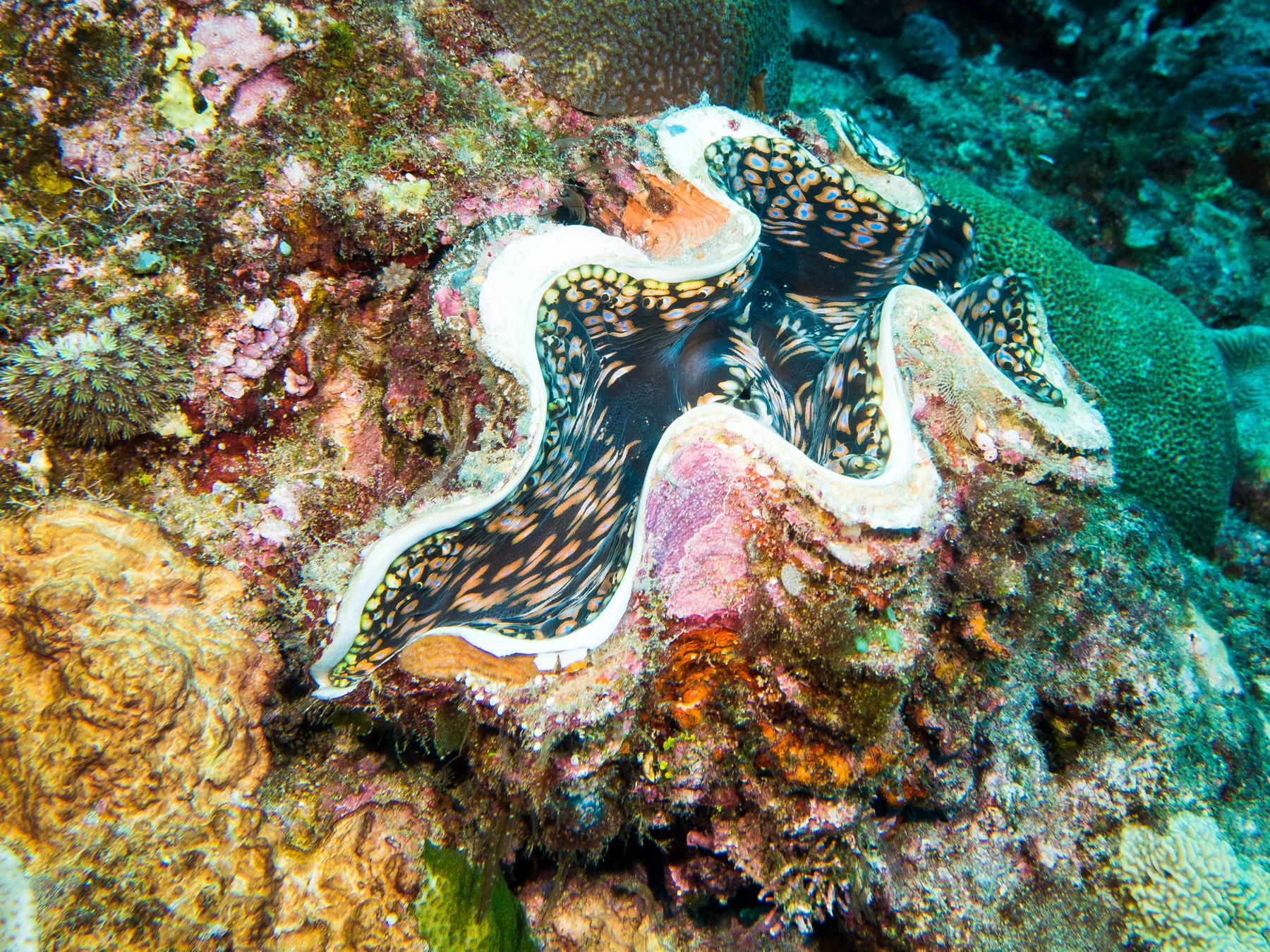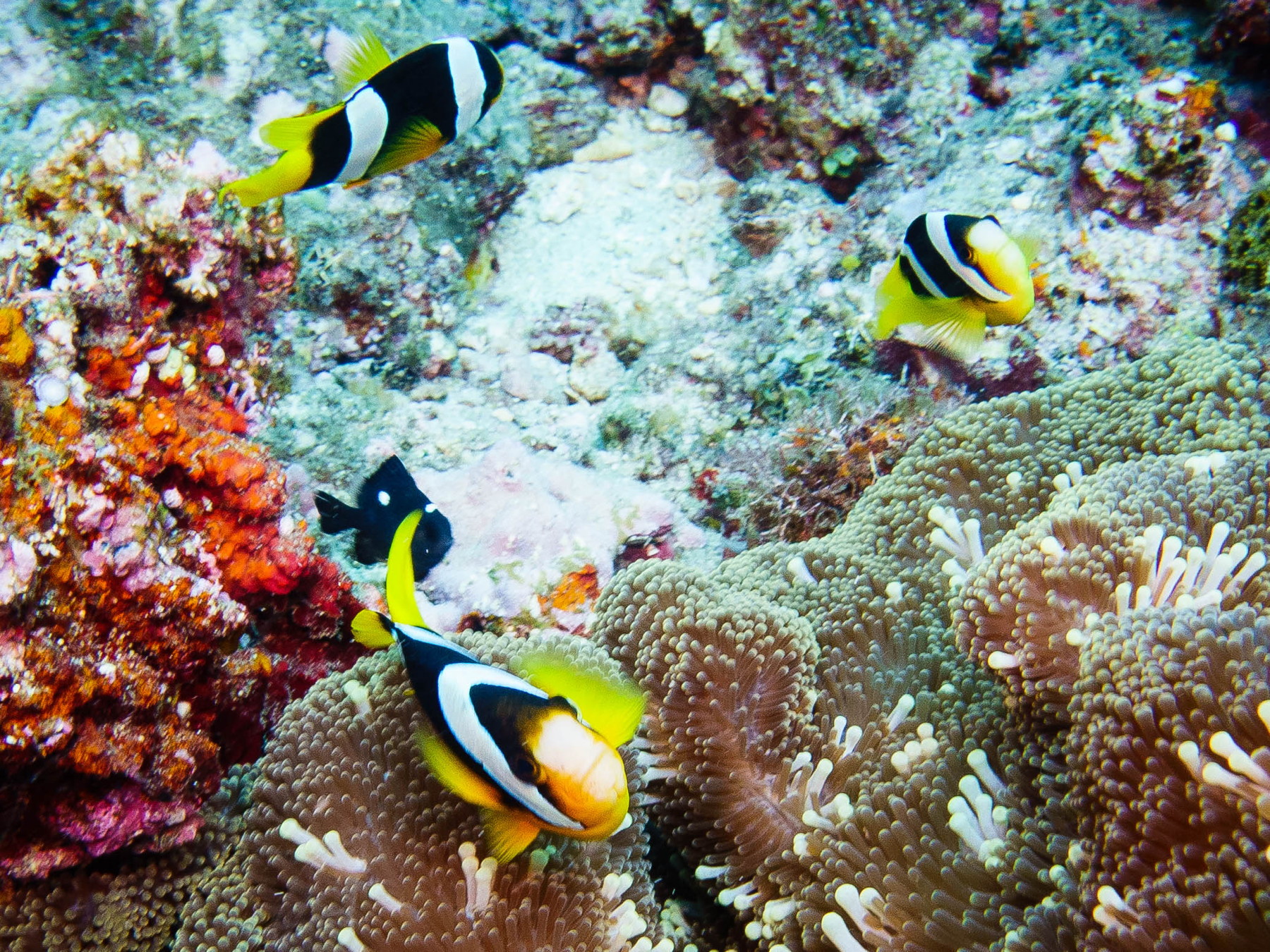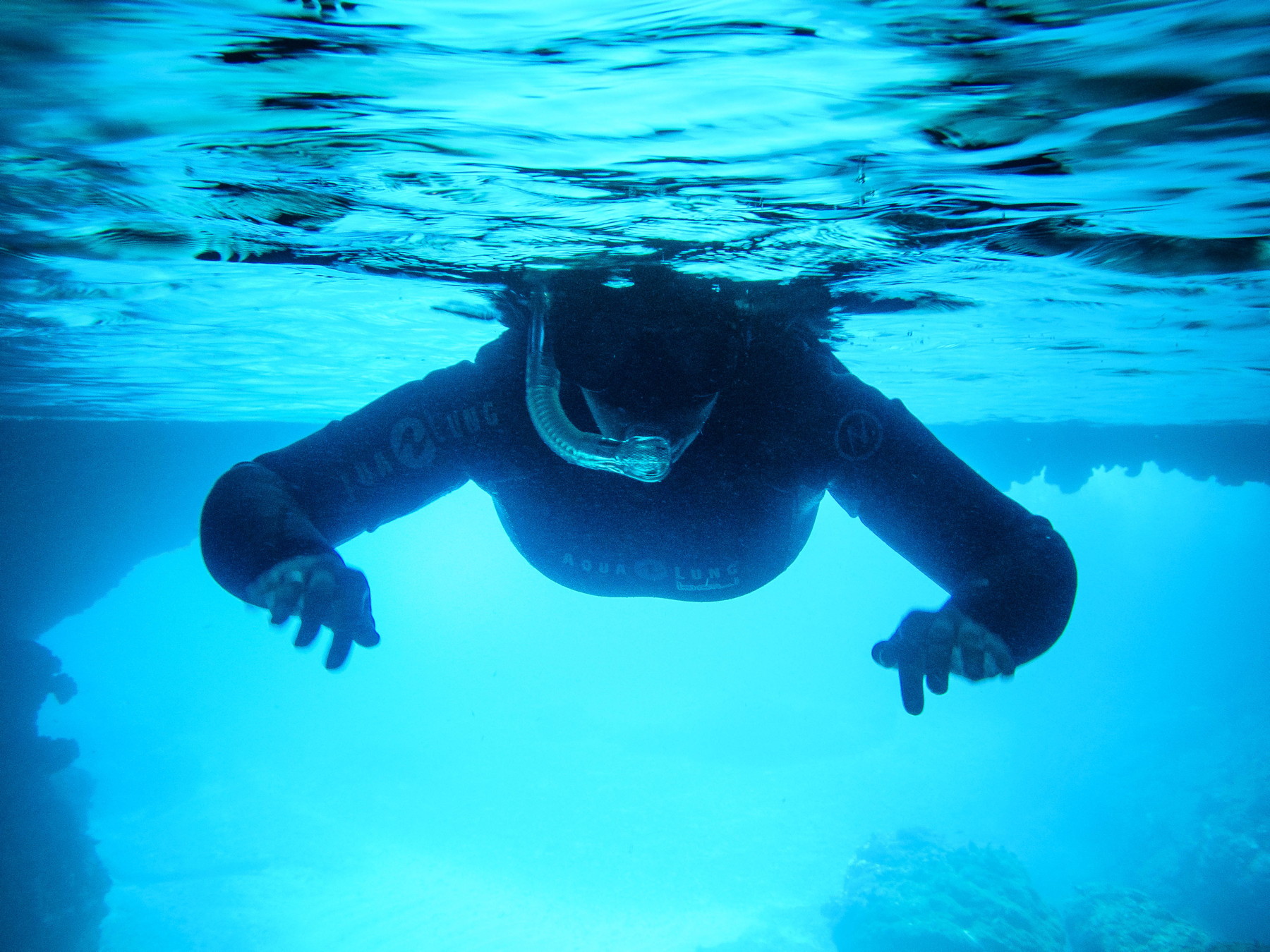 Sitting at the breakfast table can also end with a surprise here on Tanna. Just finished the morning coffee, we saw two humpback whales breaching the surface and trying to figure out who might be the strongest. Unfortunately far away, but still very impressive.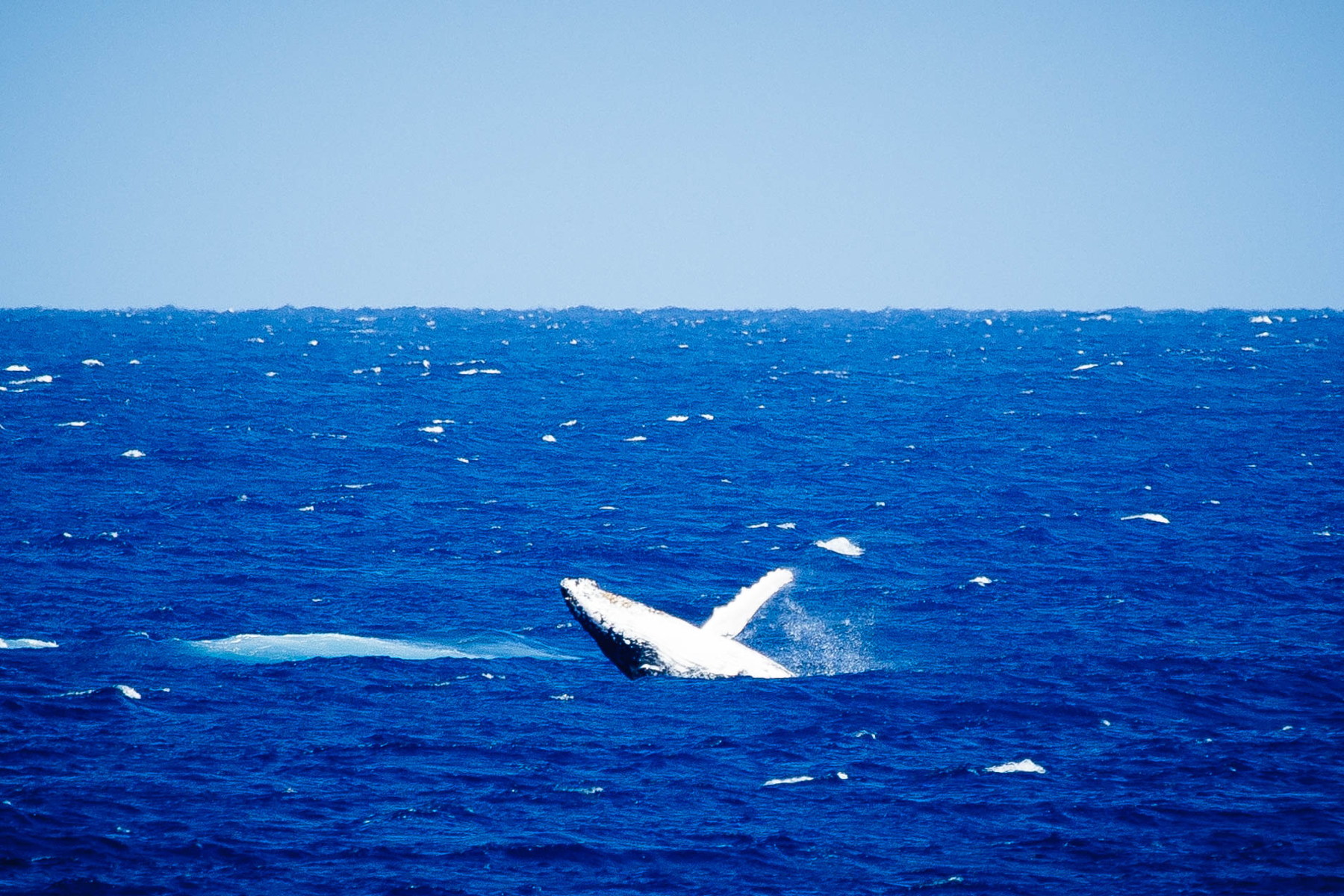 And the day also ended beautiful, with an amazing sunset…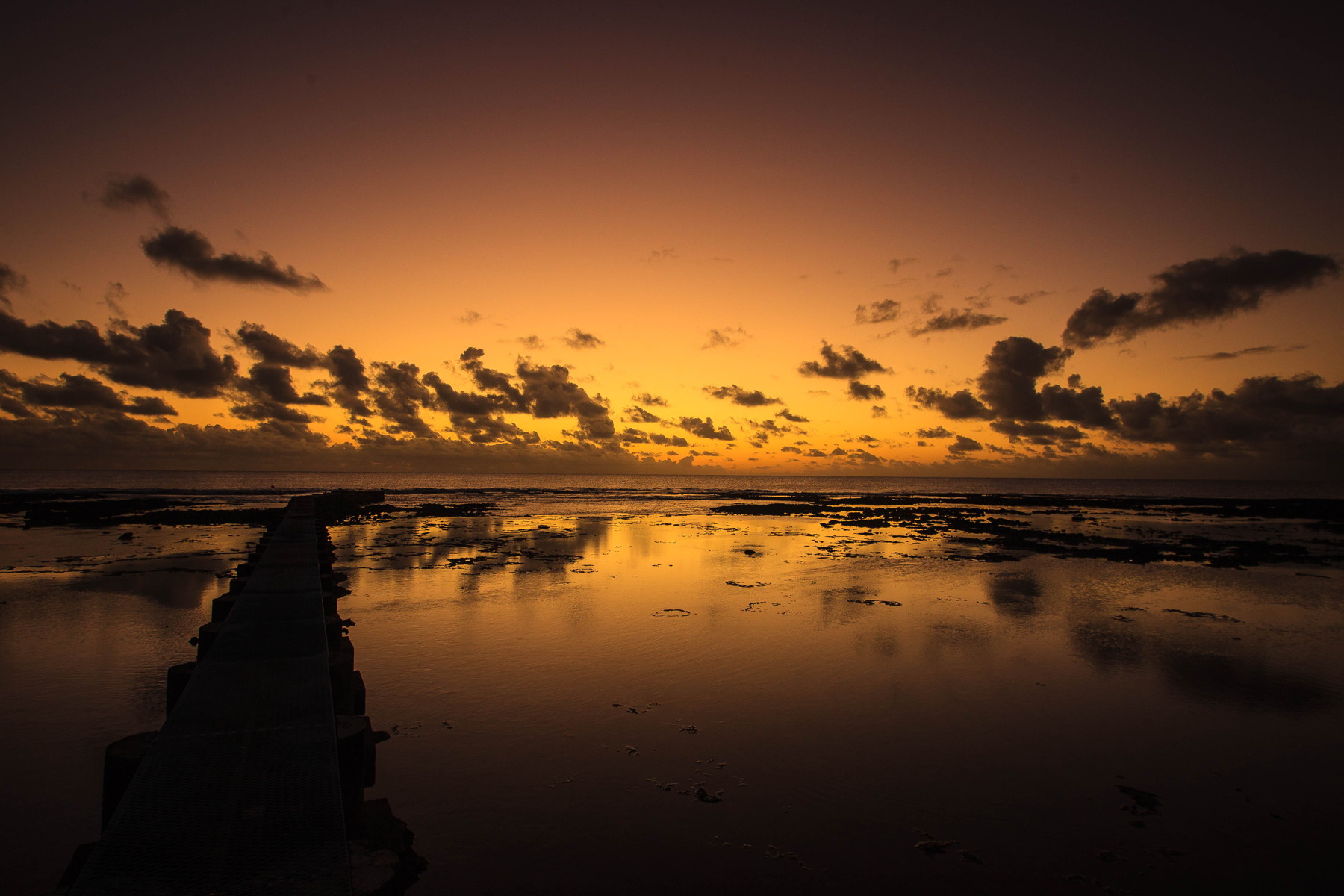 From here heading now to Oyster Island, two flights away from Tanna, close to the island of Santo. Should be completely different there.