Well, bit different days here in Russia during the last week. Preparing for shipping our car to Vancouver, Canada.
Overall I would say a mix of cleaning, washing clothes and repair work. As a stone hit us on the windscreen during our last days on the road, we used the opportunity getting this fixed straight away…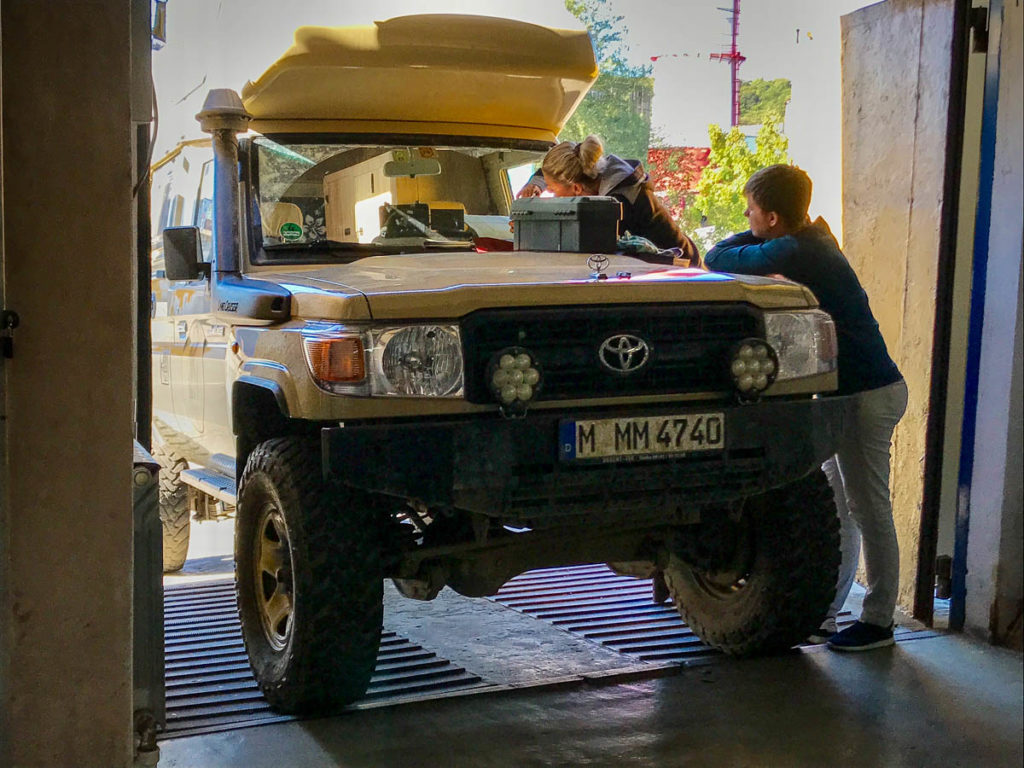 Our tires were also not good anymore, but we tried already in Irkutsk the first time to buy new ones, without success. So we decided to give it one last try here in Vladivostok and what a surprise we found our tires. Felt like Christmas somehow.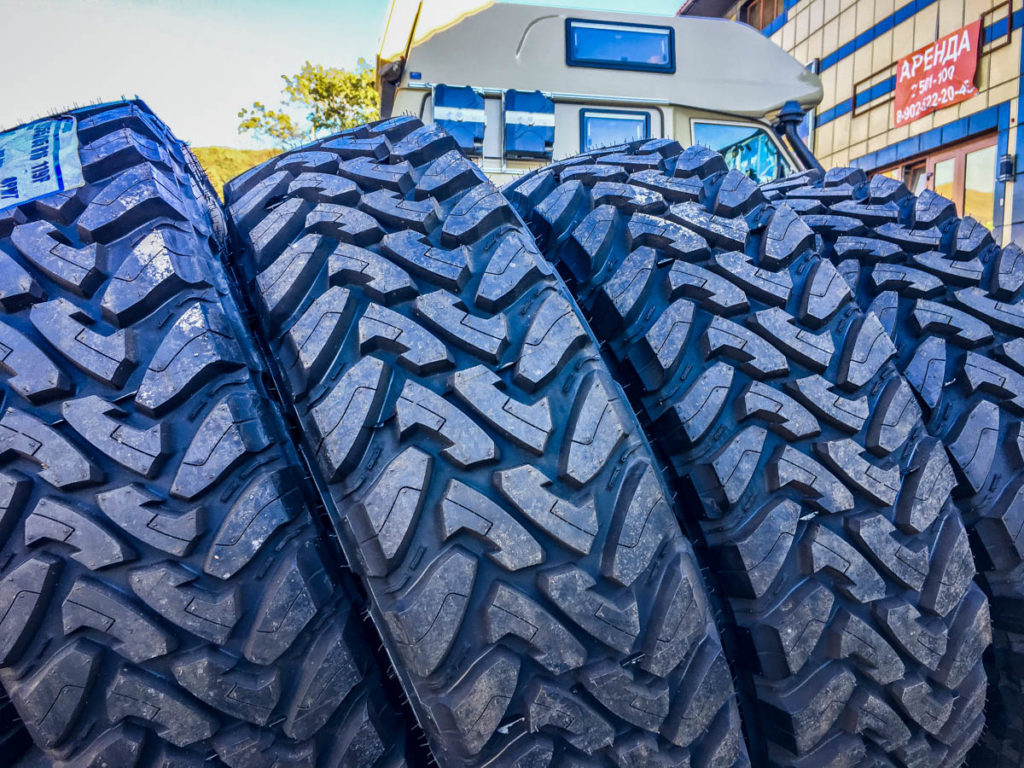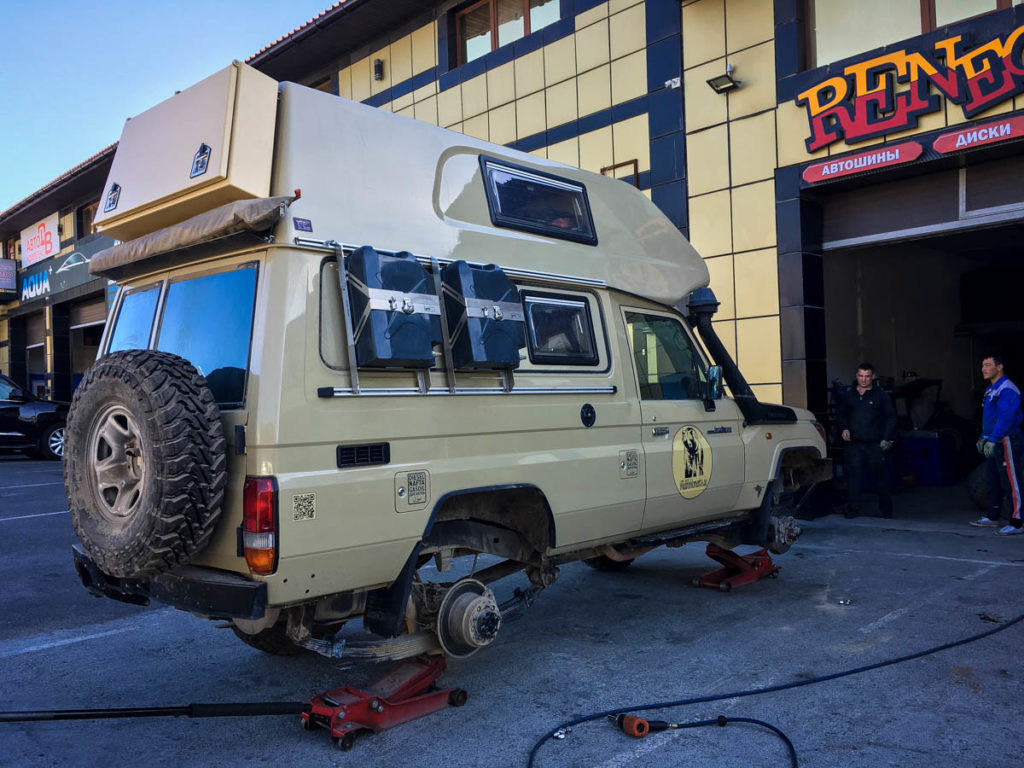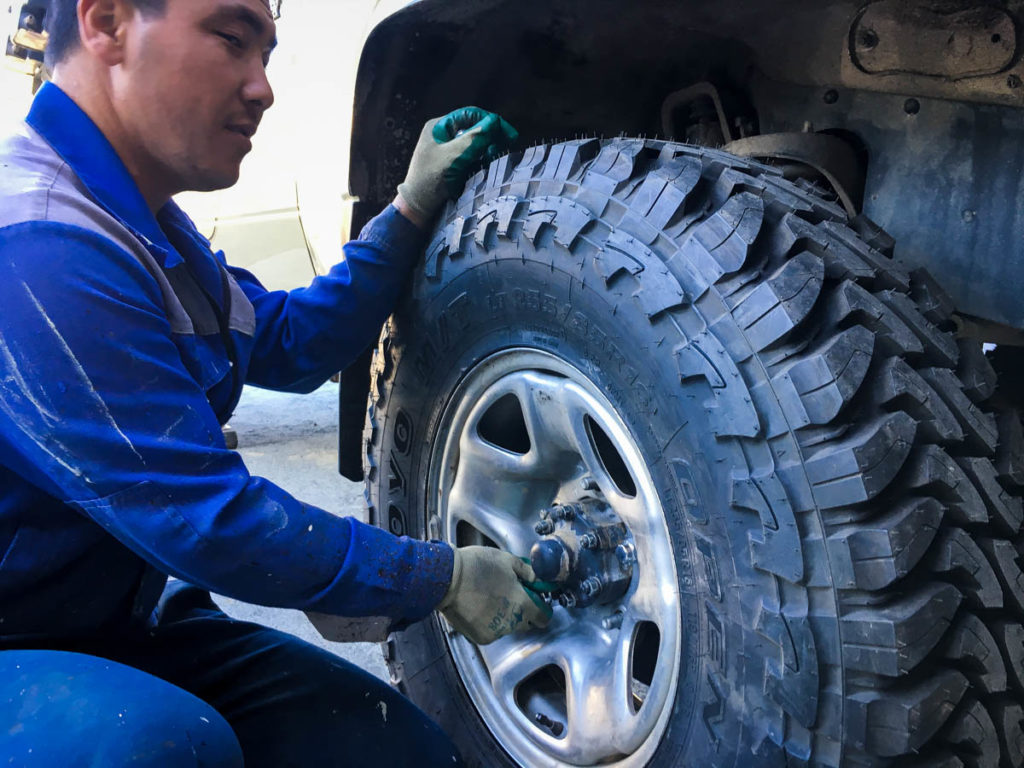 But as mentioned, most of the time (about three days) we spent with cleaning the interior of our car.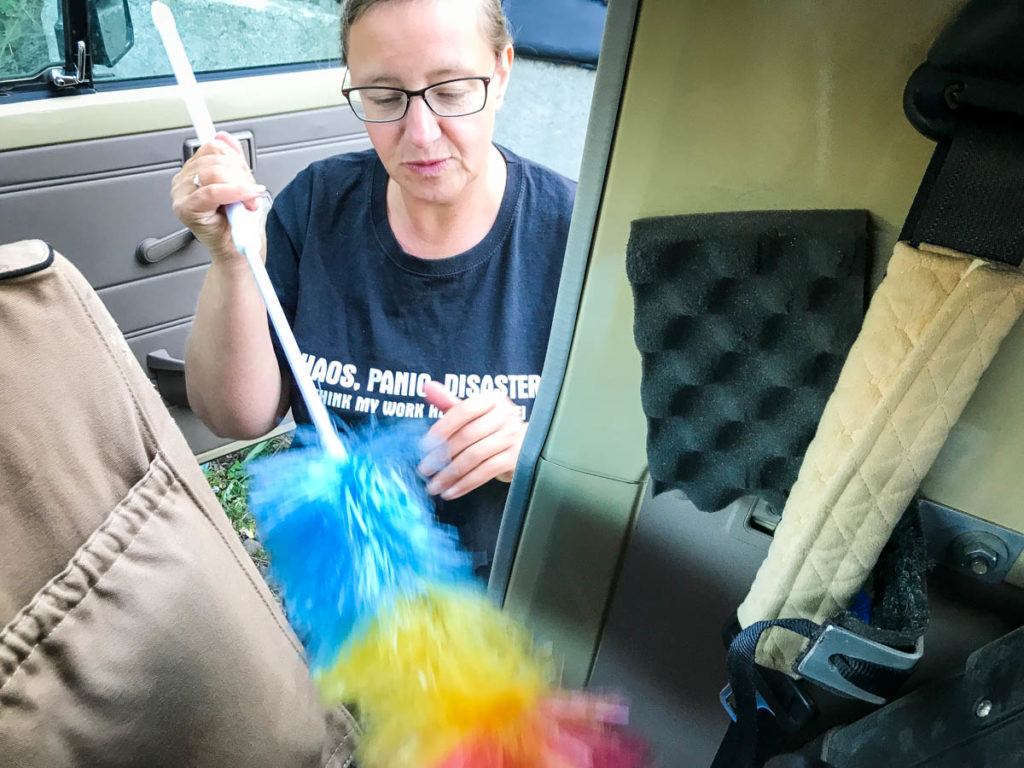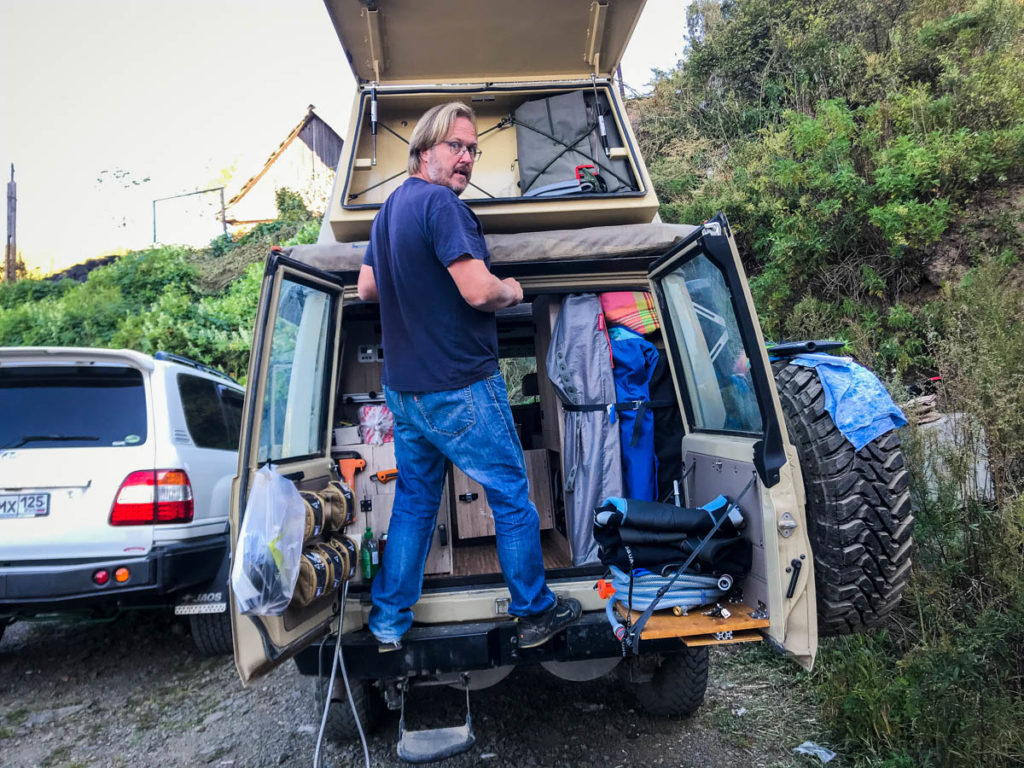 Exhausting and sometimes also frustrating exercise, after seven months of travelling in dusty, muddy and remote areas. So also the one or other "cleaning beer" has been involved in this process.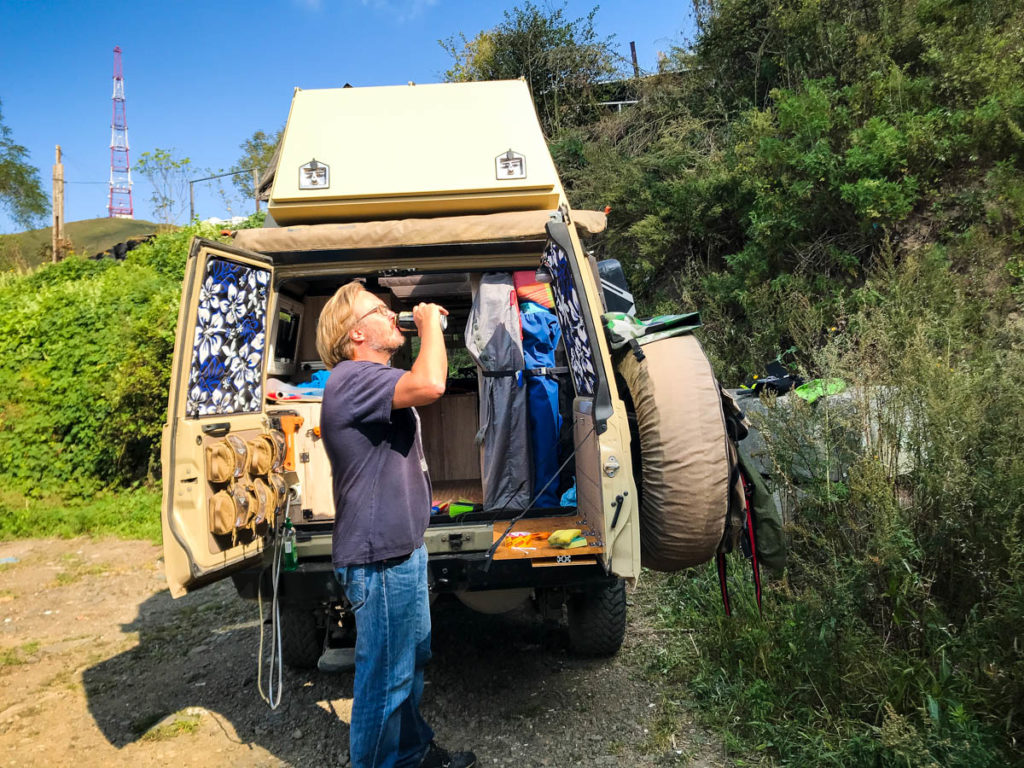 In the end it was worth it, having a clean and nearly new looking interior.
The outside cleaning part was fortunately done by a professional company, to ensure we will pass the foreign soil inspection in Vancouver without hassle. In worst case they might even return the container at our cost and that surely we want to avoid.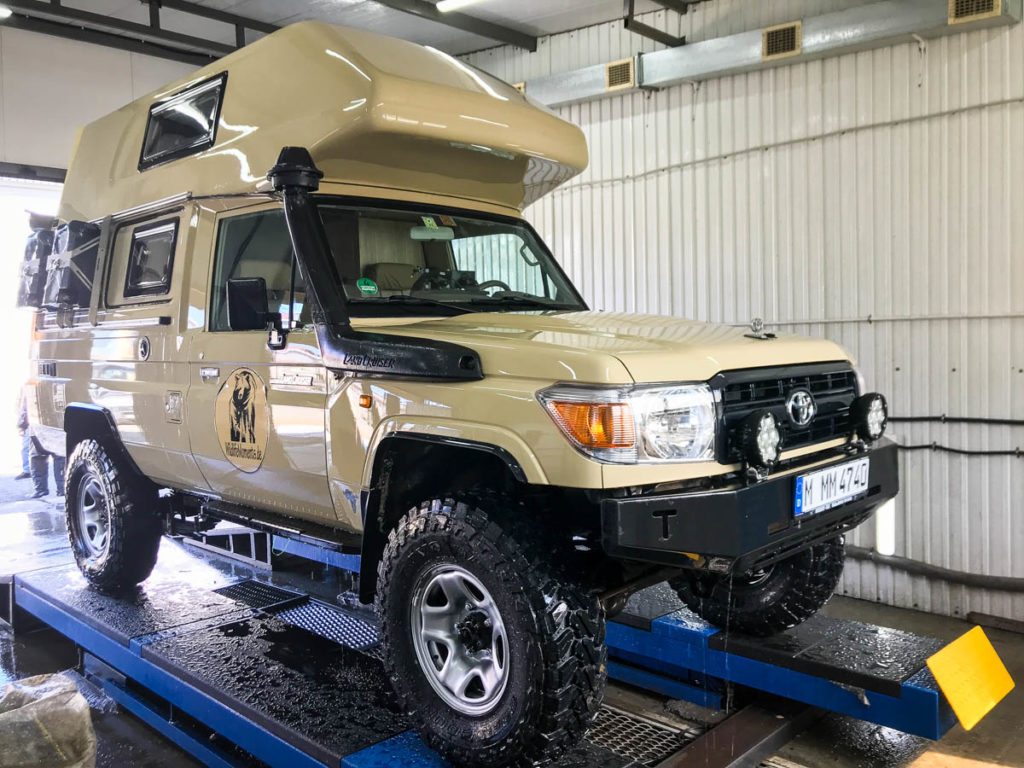 So what to do with such a clean car and how to get it into the container. Driving yourself? Not a good idea. Transport on a truck? Much better… 🙂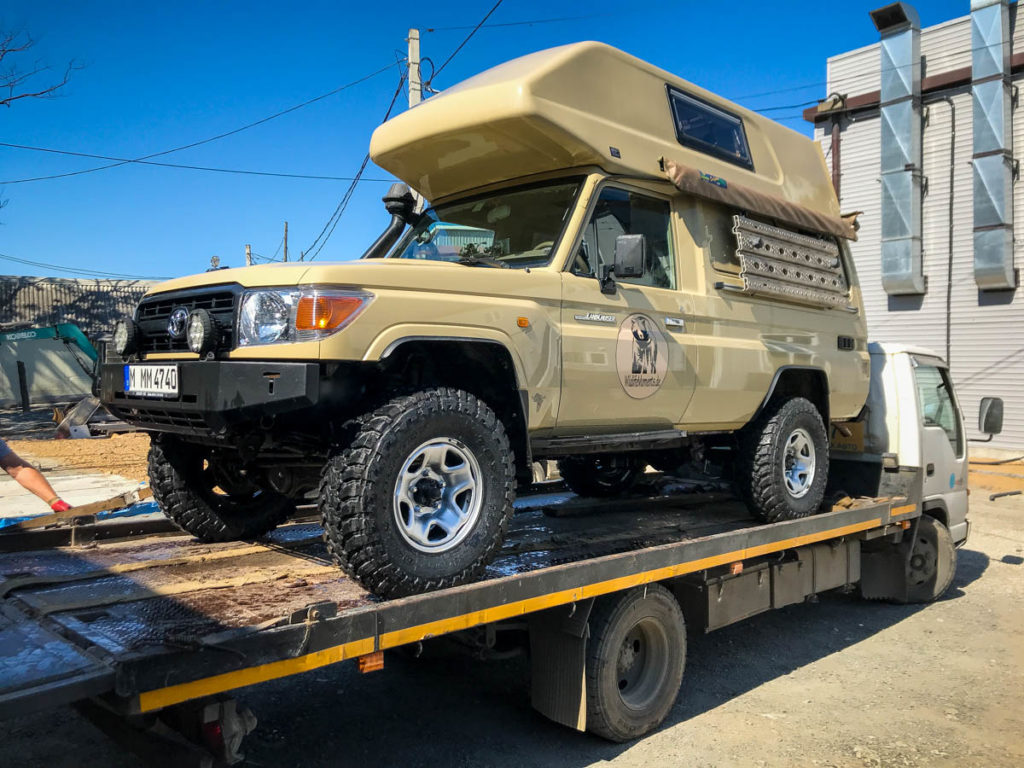 And then it got serious! From the truck we drove the car onto some wood and there we changed the wheels to the needed container wheels. We are simply too high to drive directly into the container.
What a fun exercise… 😉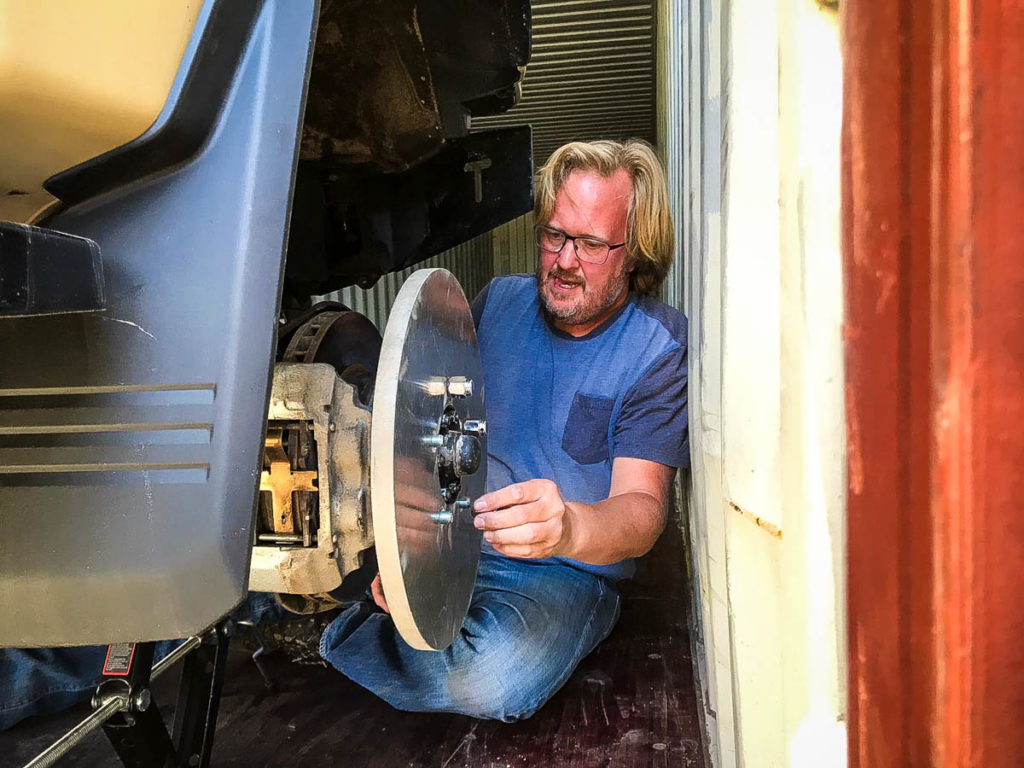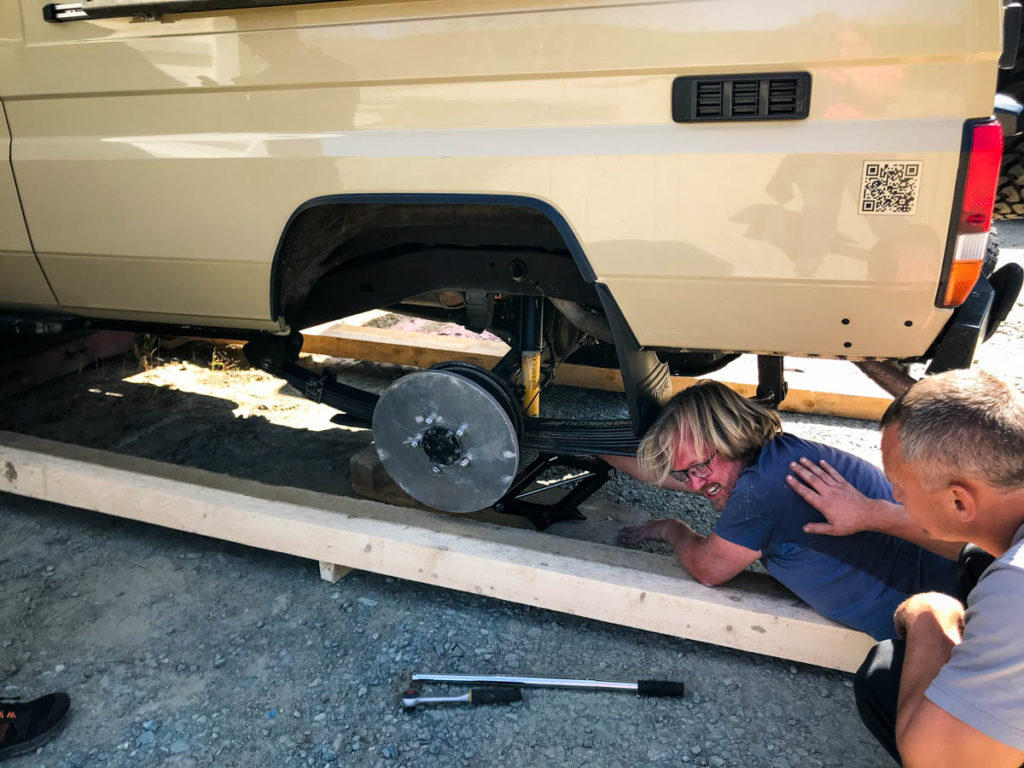 And the excitement level remained up till the last minute.
It fits with a buffer of about three centimetres. Nice to see when a plan works out and your calculations are correct.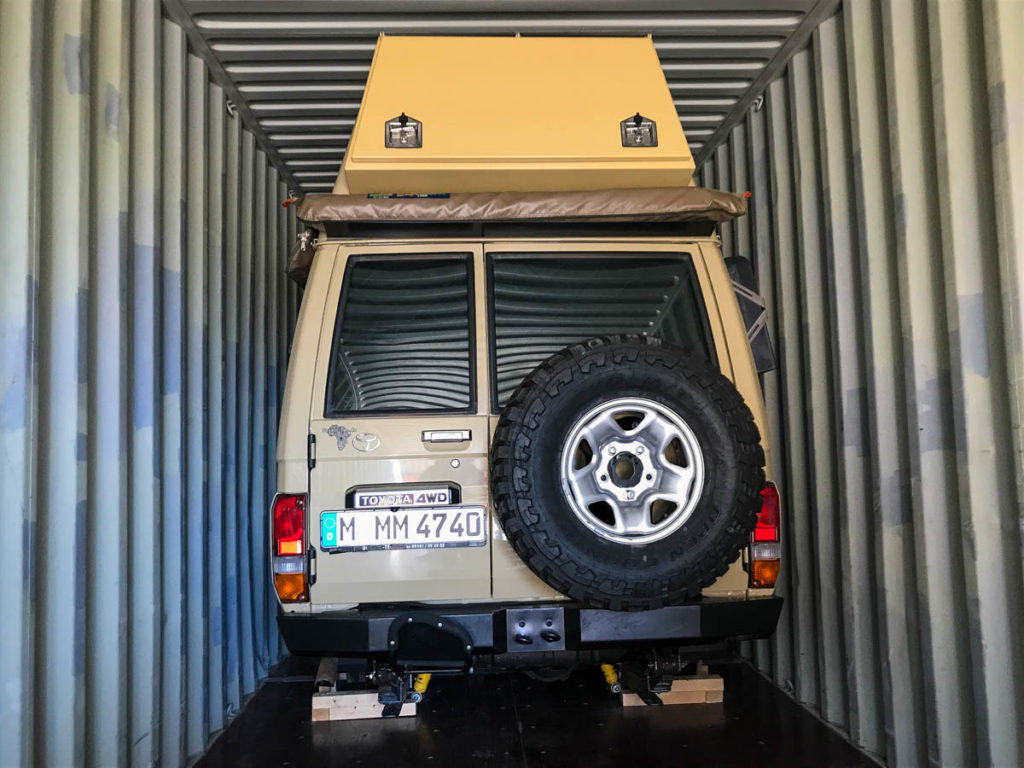 A perfect occasion for an excellent dinner and even more important for some drinks.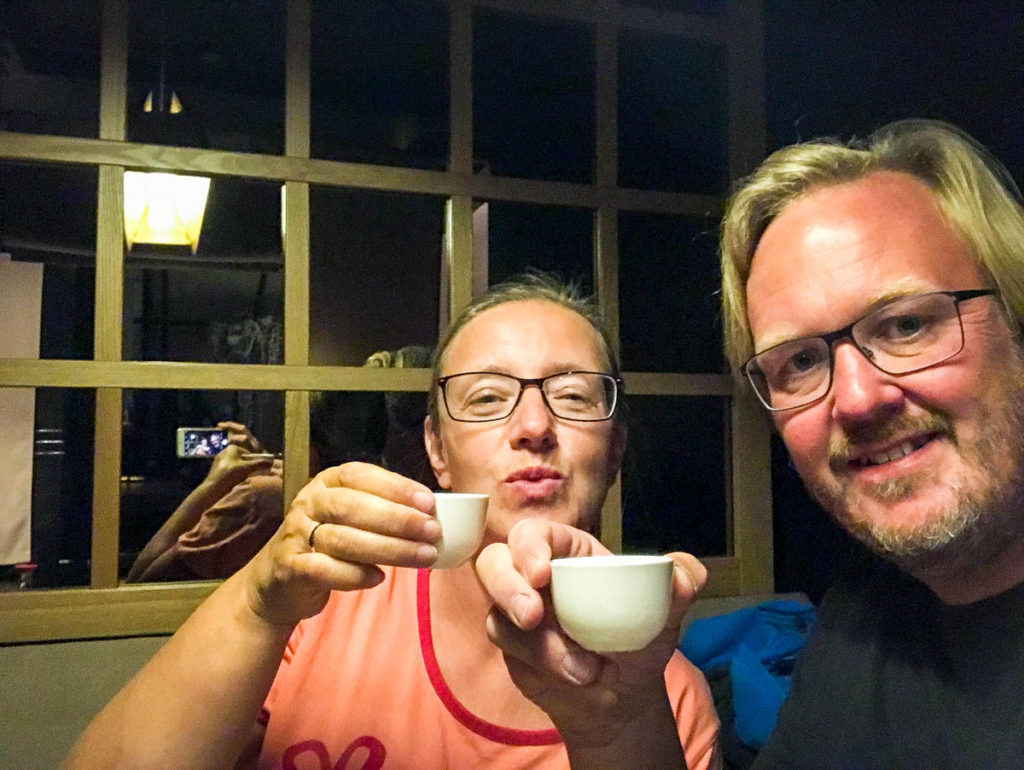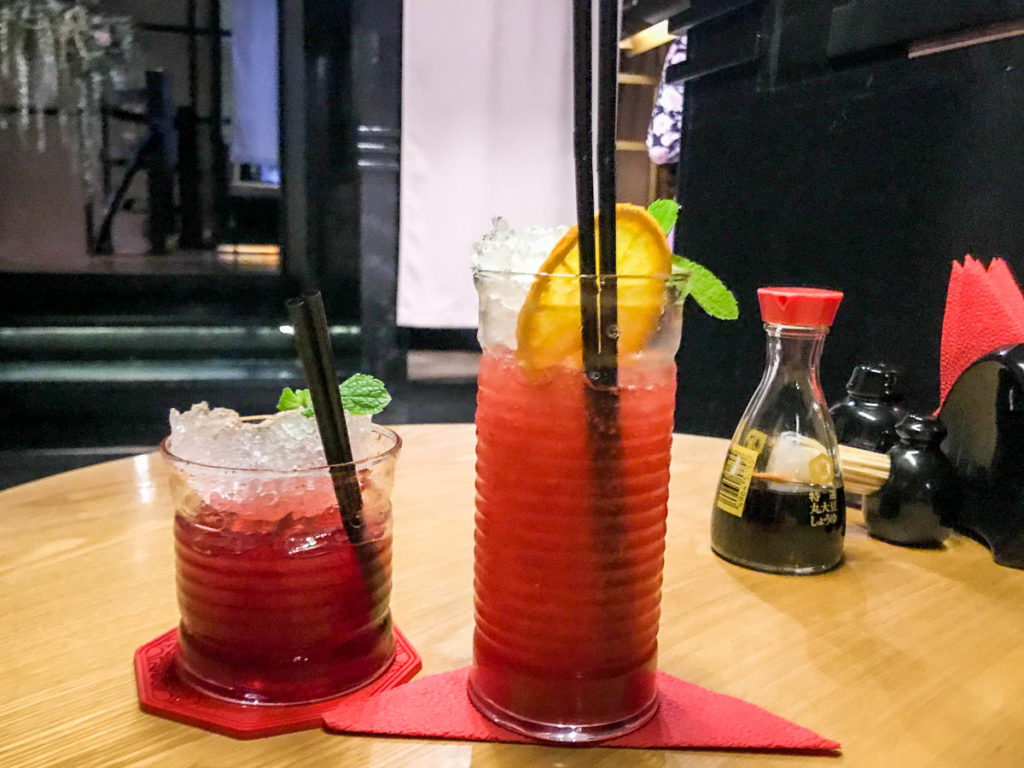 So now it's time for sightseeing in Vladivostok, but more about this part next time. 🙂