Just 3,5 hours from Munich away, we have never been there before. Bit wondering why, but when you see the parking capacities at the end of the road to the Three Peaks of Lavaredo, you don't want to go there during the season.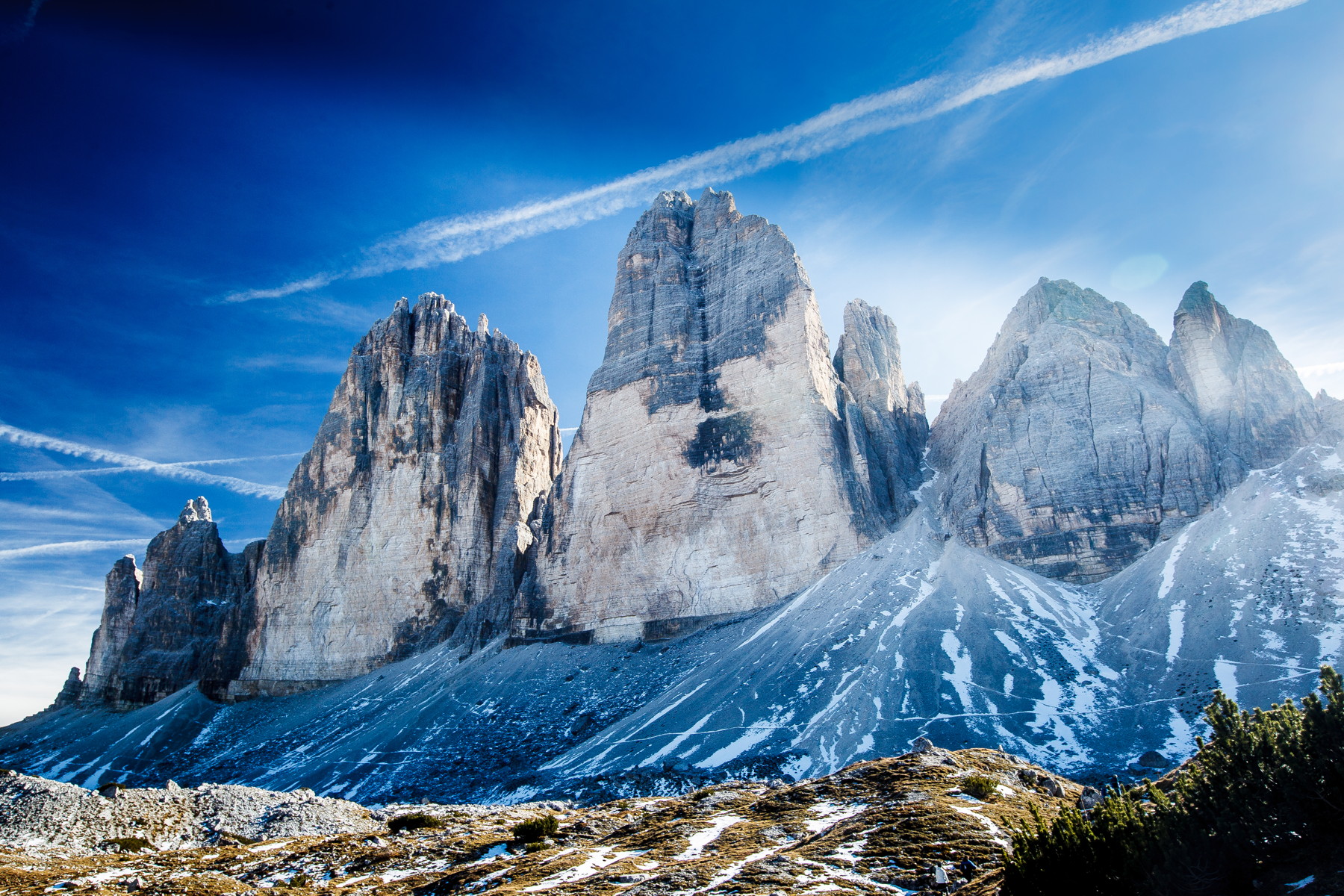 It is a fantastic landscape, but if you want to enjoy it without the crowds, plan to go at the end of the season. You have to take the risk of snow and maybe already closed roads, but if you are lucky like we were, you will have beautiful, but cold, weather and hardly any other visitors. This is the case especially during the evenings and the night. Camping up here at 2.333 metres can be freezing cold, we just had around -6 deg. Celcius, but it is worth it.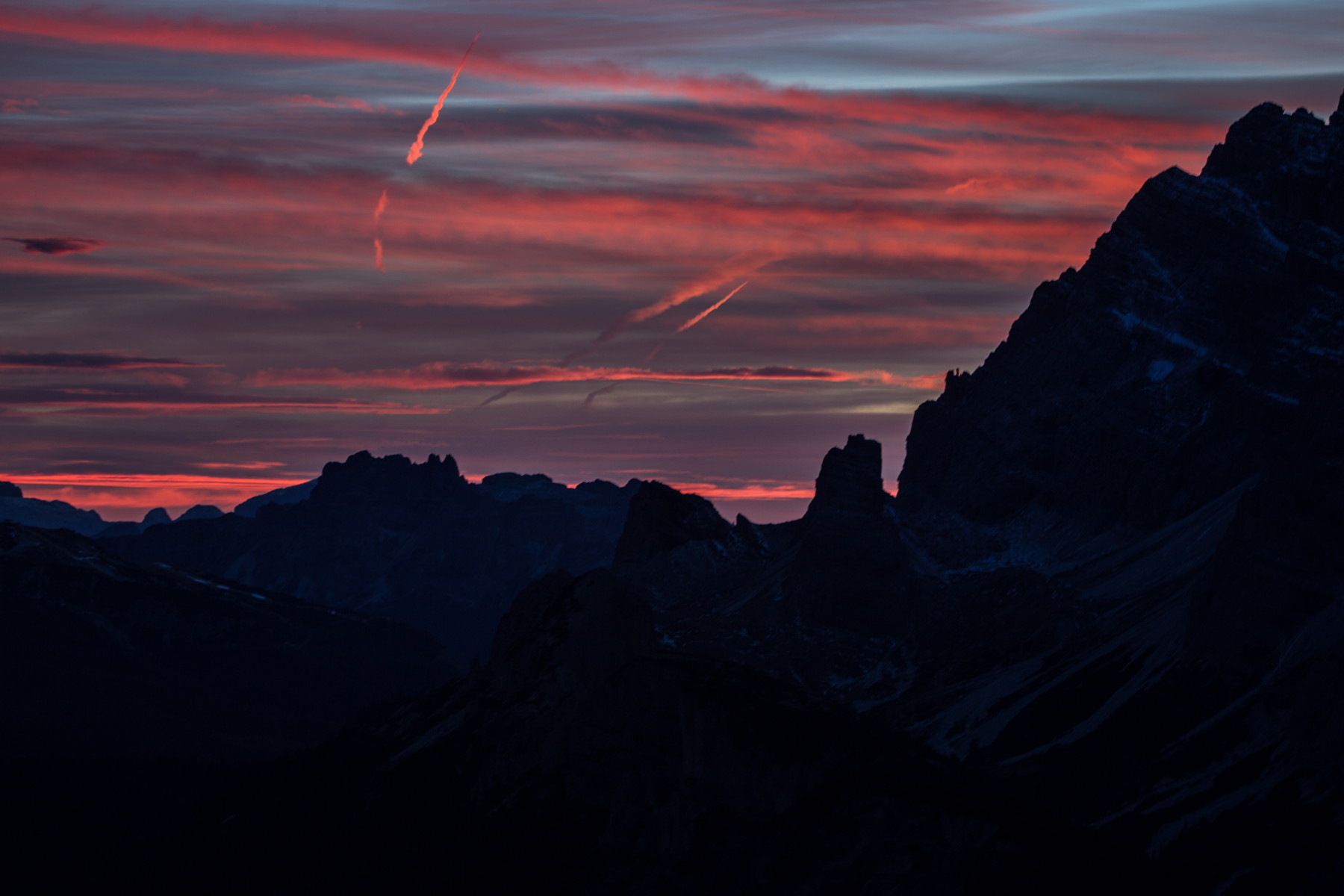 The frozen waterfall should have maybe been a warning to us, but it looked so beautiful in the sun and in the end our heating system helped to make the evening still comfortable.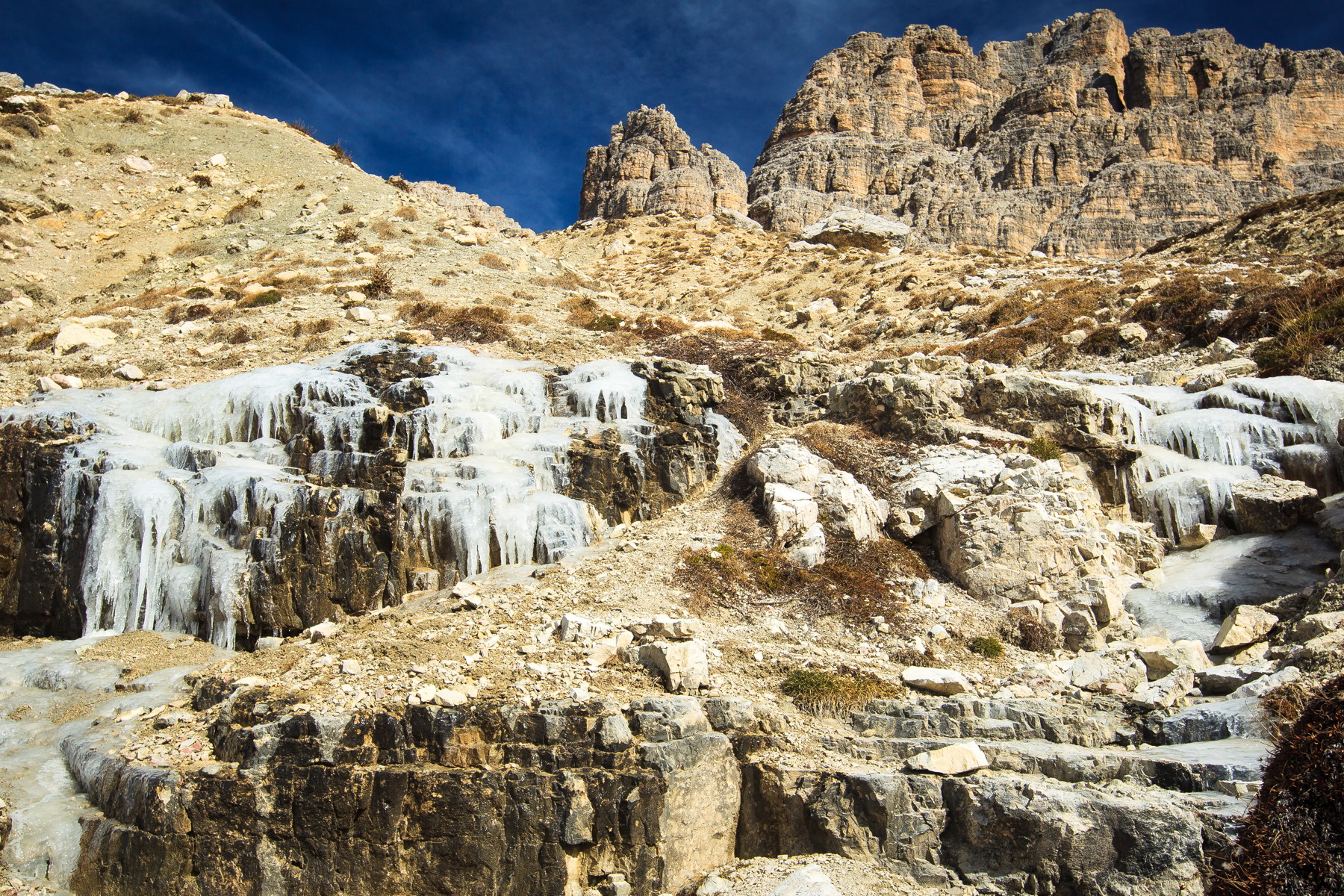 Simply a great place for some hiking in a stunning landscape. Absolutely worth to visit and for sure not the last time we have been there.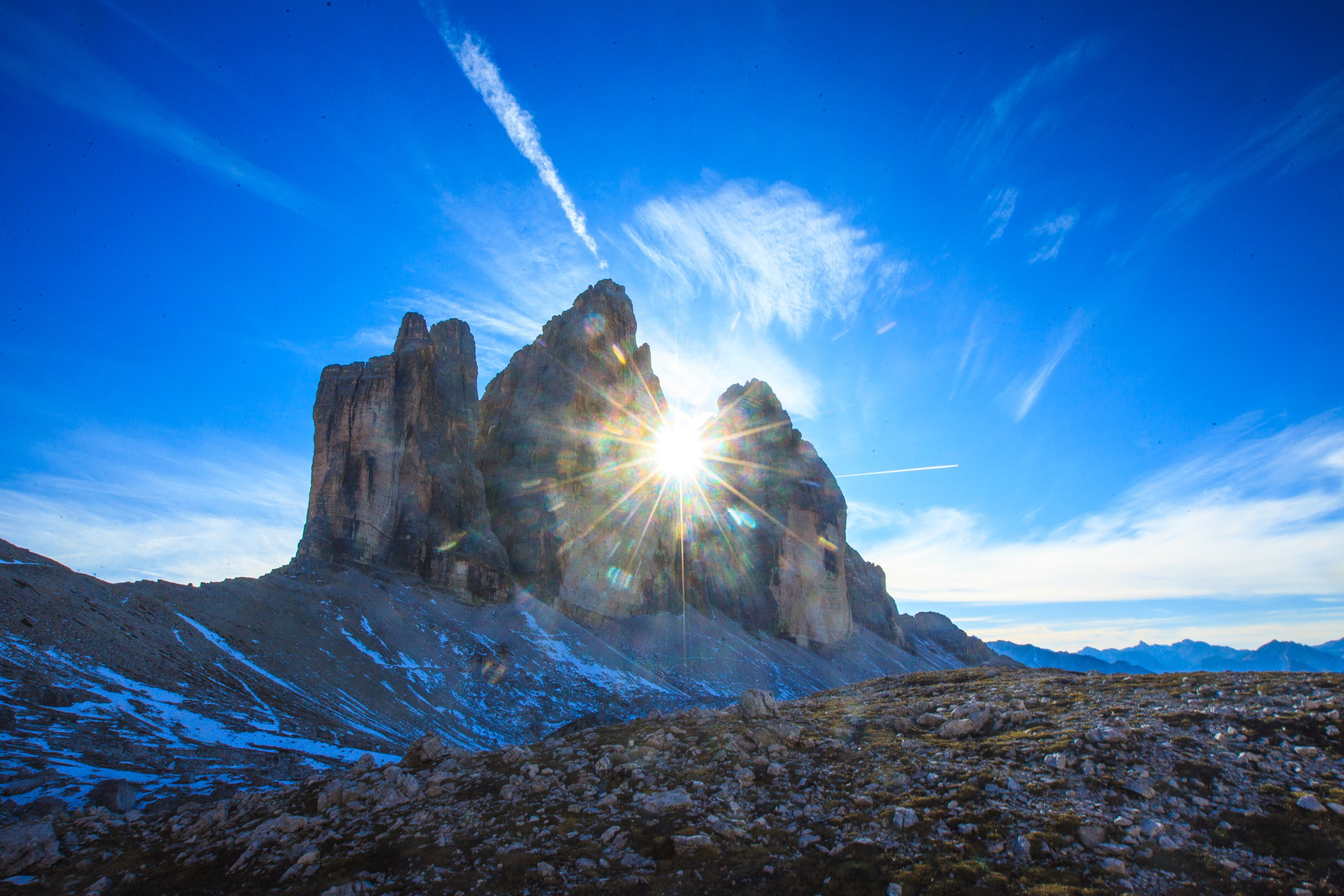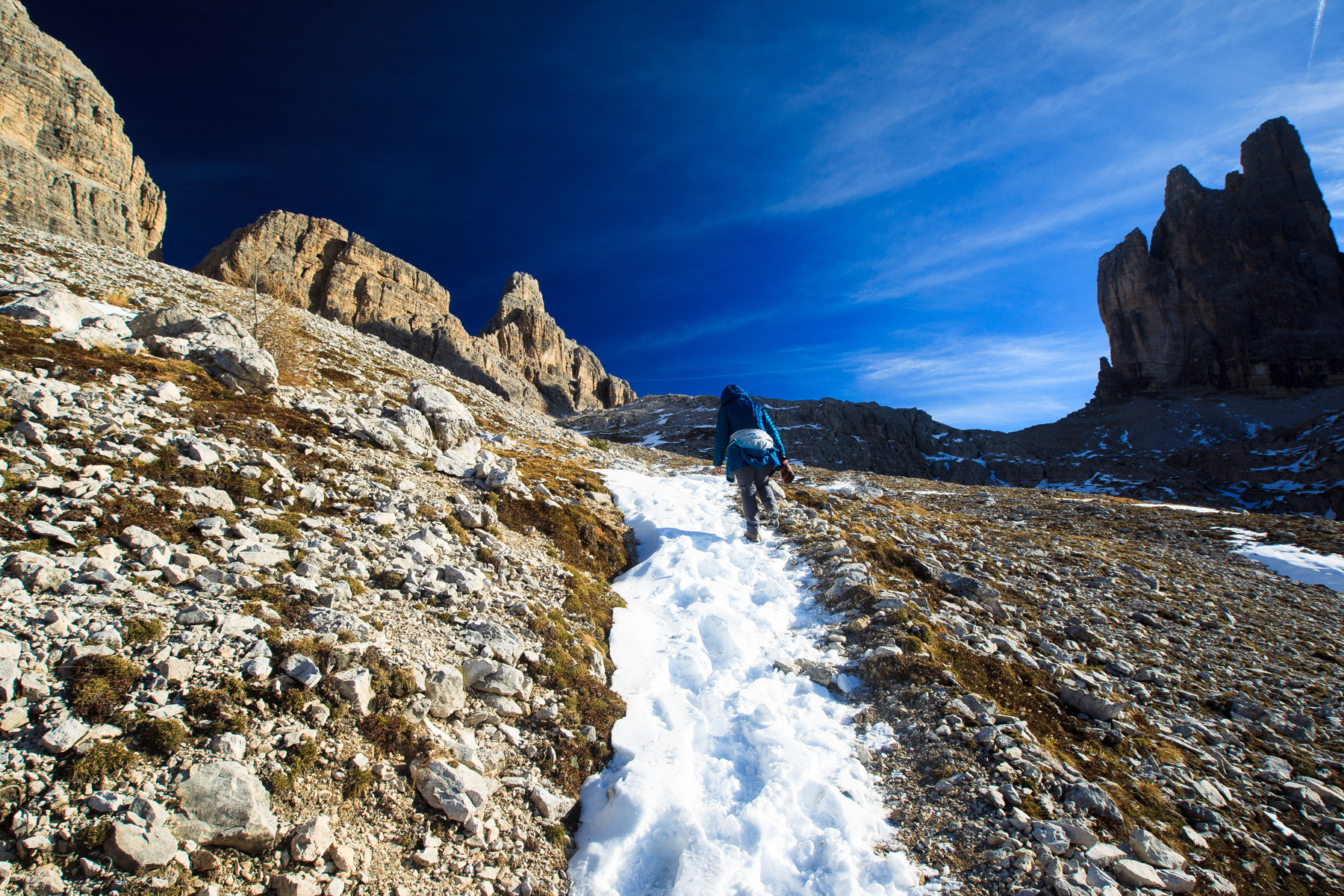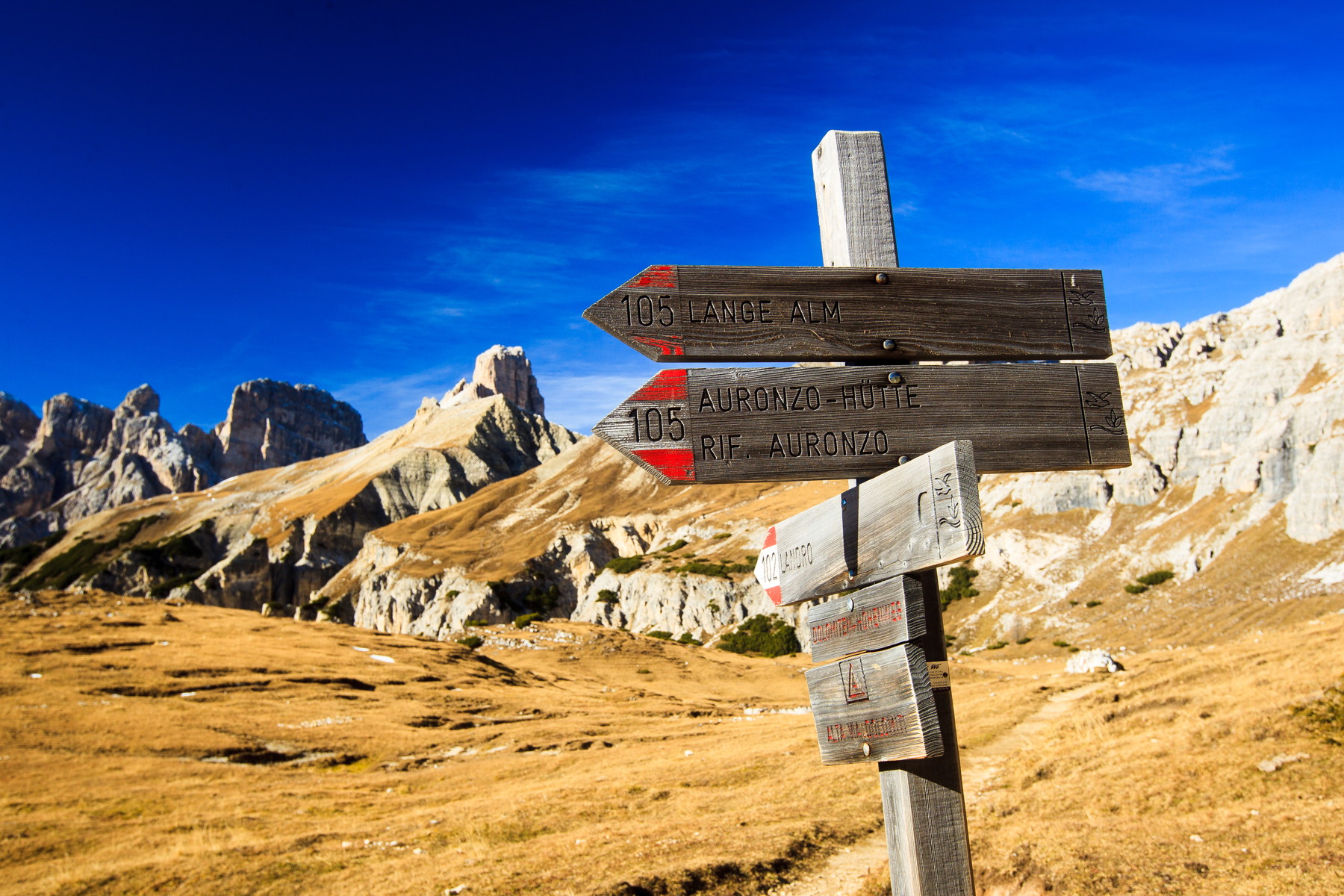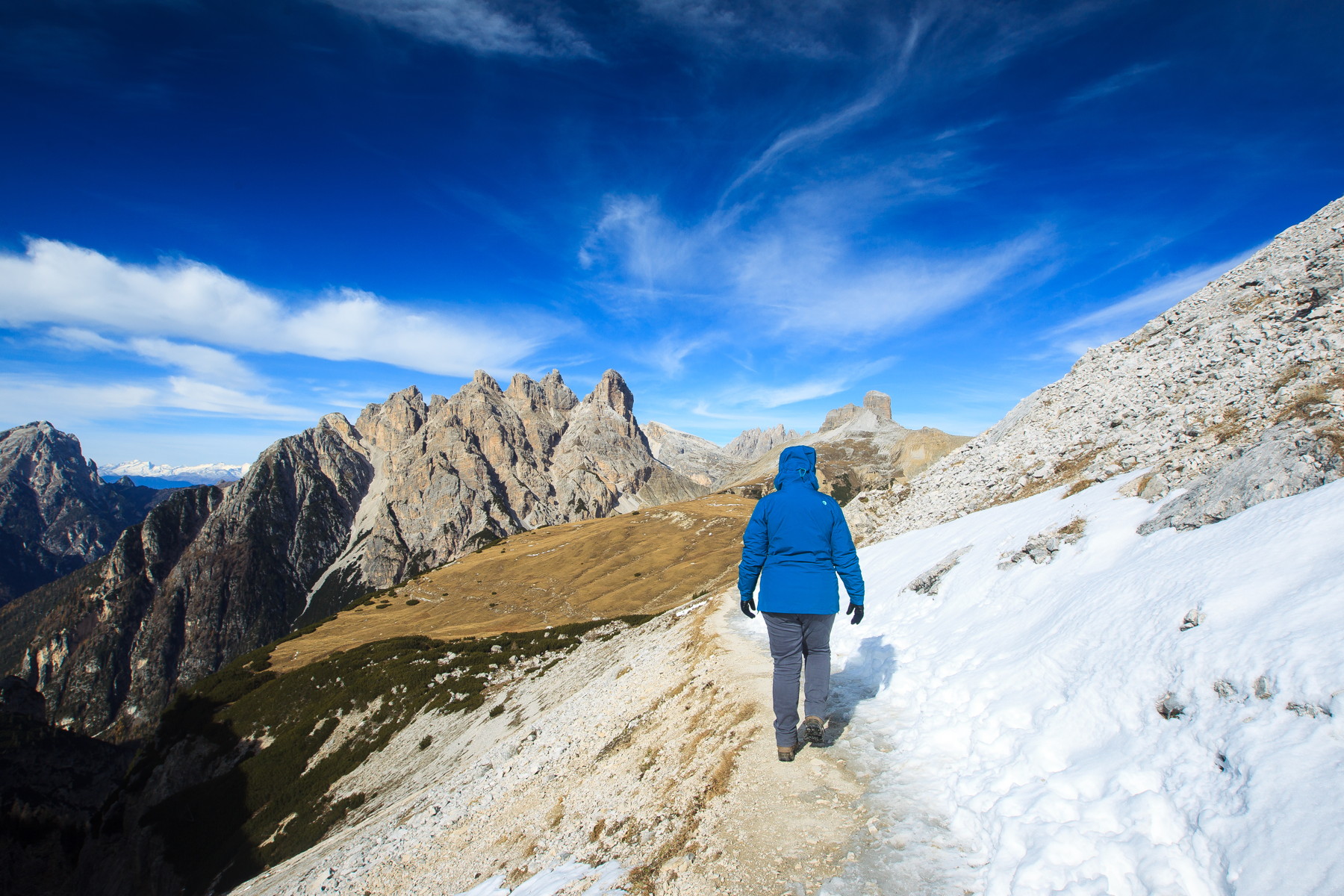 Stunning landscapes, beautiful weather, this is what it takes to get some nice panorama shots. Both below composed out of 9-11 single photos, still not able to show how it is when you are really in the middle, but hopefully giving an impression on it.

From here now heading a bit further South into Italy, aiming for exploration of some World War I roads in the Alps. But more to come on that soon.