Checking the map and thinking about what to do during the next couple of days, we stumbled across a place called Mystras with a mark on the map that we should be able to find some historic monastery or castle there.
So why not going there, well prepared as we are for the time in Greece? To take the answer upfront, absolutely a place to see when you have time.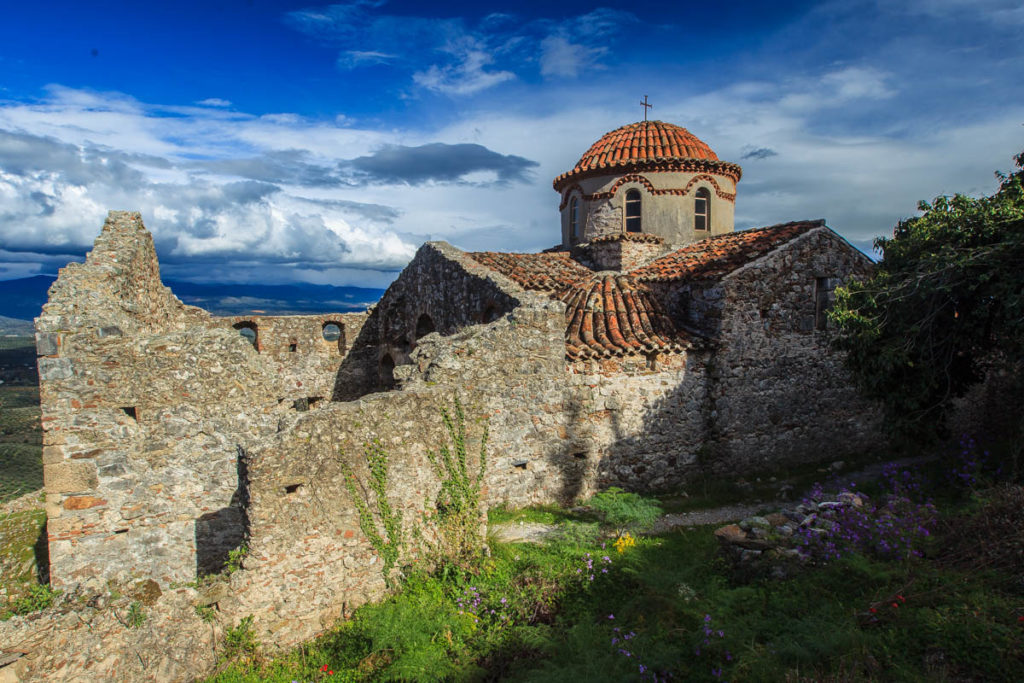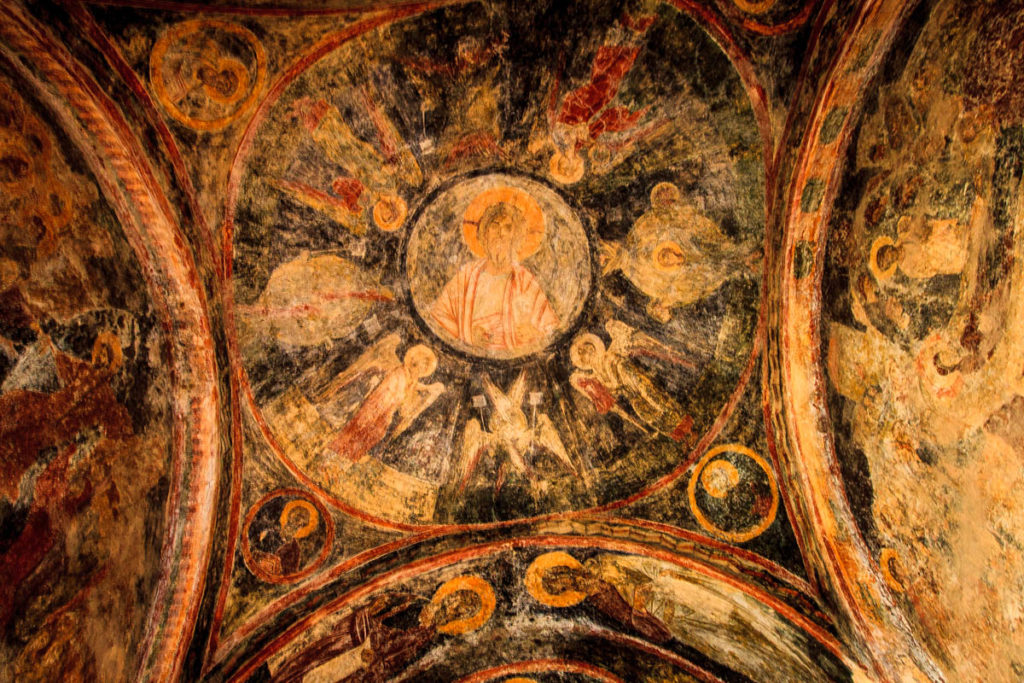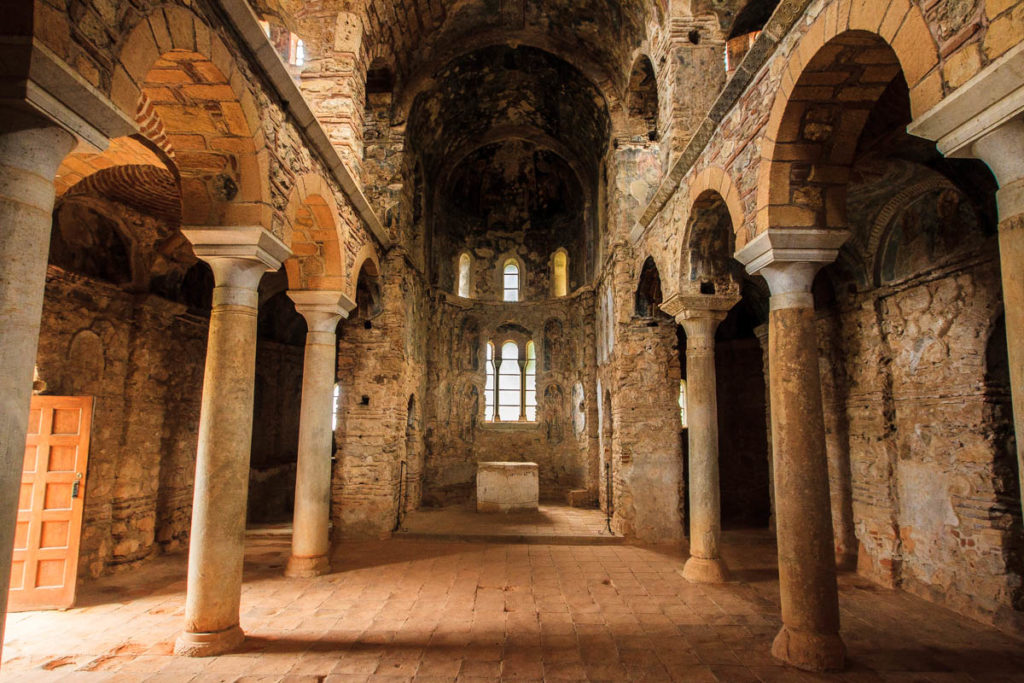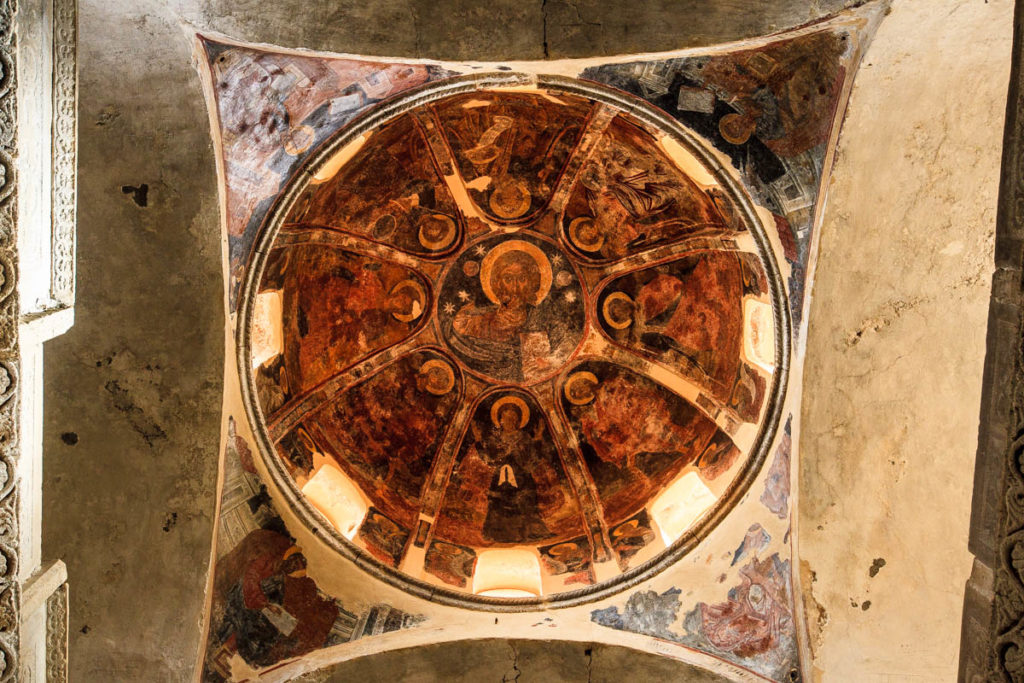 Again not sure if it is the same during peak season, but if you manage to be in Greece during the rest of the year, just go and see it. The only thing you have to bring with you is some time and your camera.
Maybe it is because we visited the monasteries of Mystras, or simple luck, but finally also the weather changed and we face blue skies, colourful flowers and some first sunshine after a while, setting up camp next to an old olive tree yard.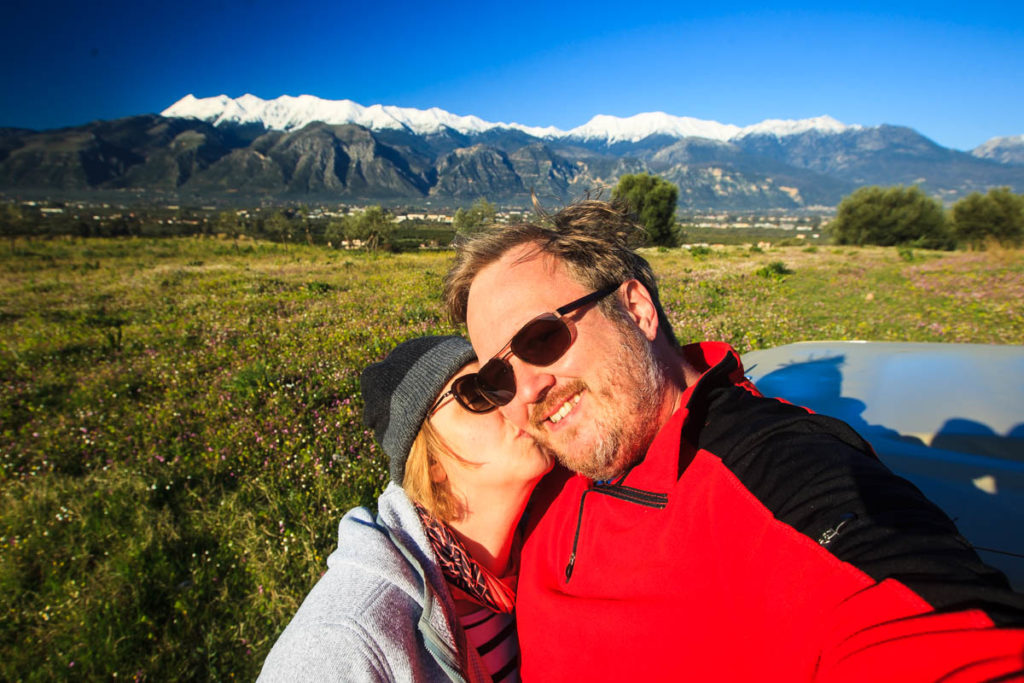 Next morning heading further South, following the coastline of the peninsula, towards Cape Tenaro, but first having a short stop at an old castle. Not too big, or anything very special, but somehow beautiful and a nice stop for some time.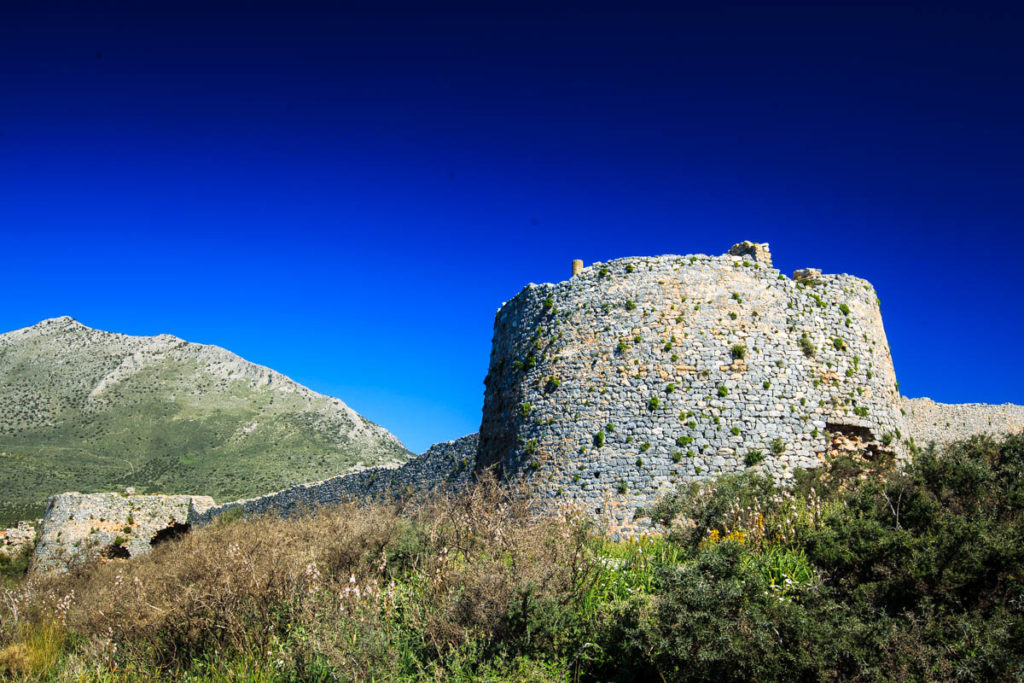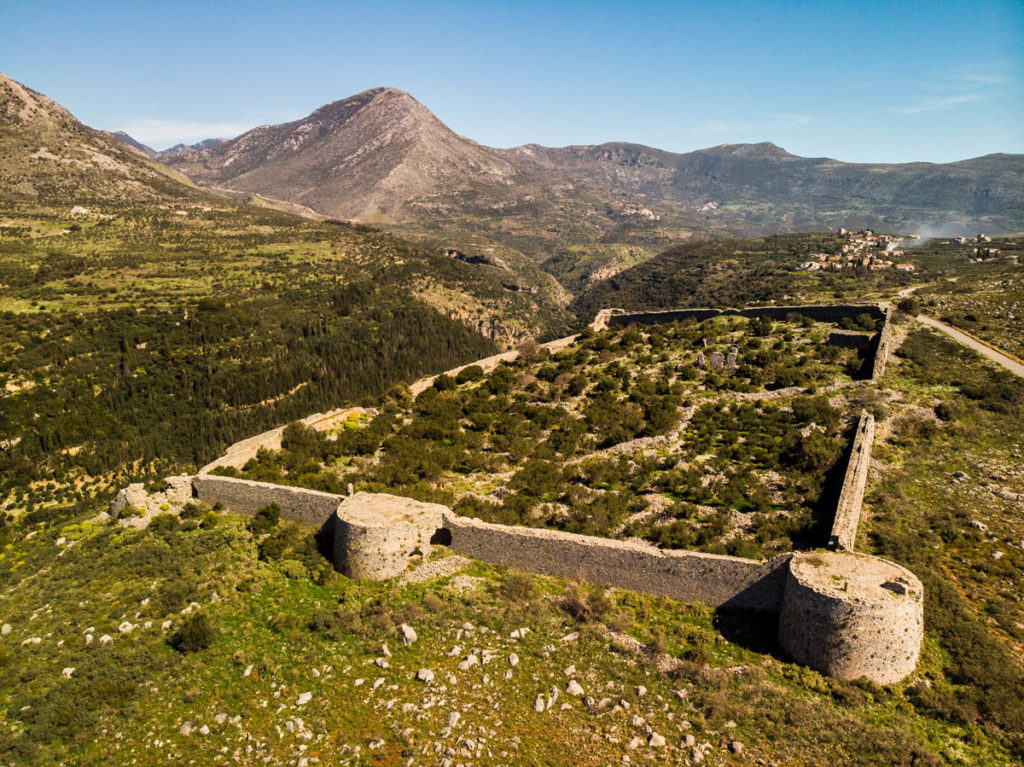 And finally we made it to Cape Tenaro. Following a short trail to the lighthouse, bit windy but wonderful to stretch your legs for a 4km hike on the coast.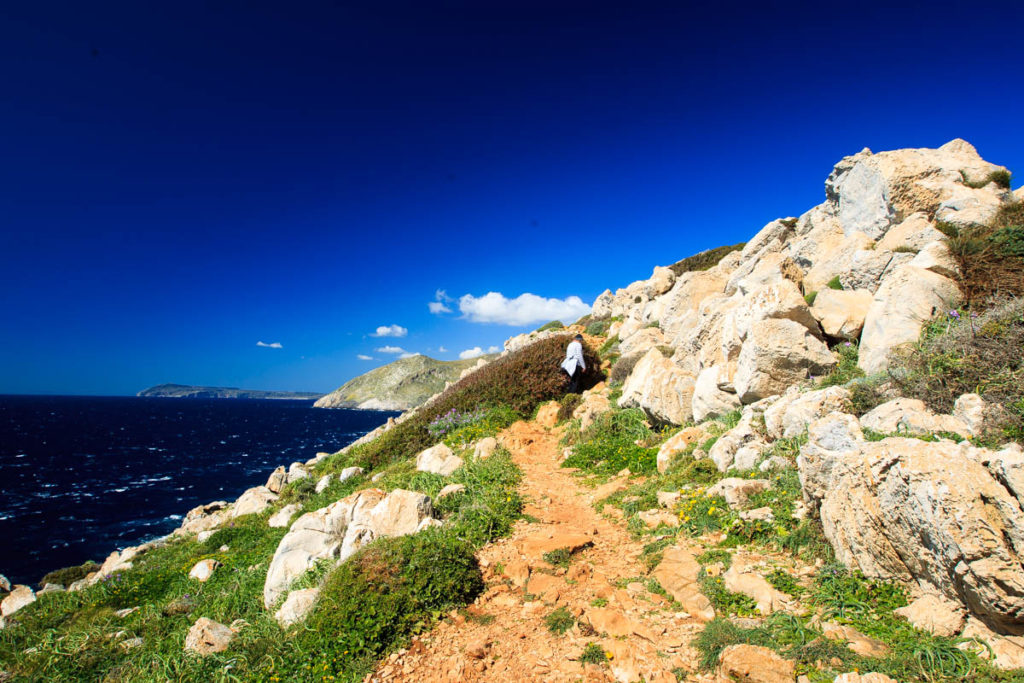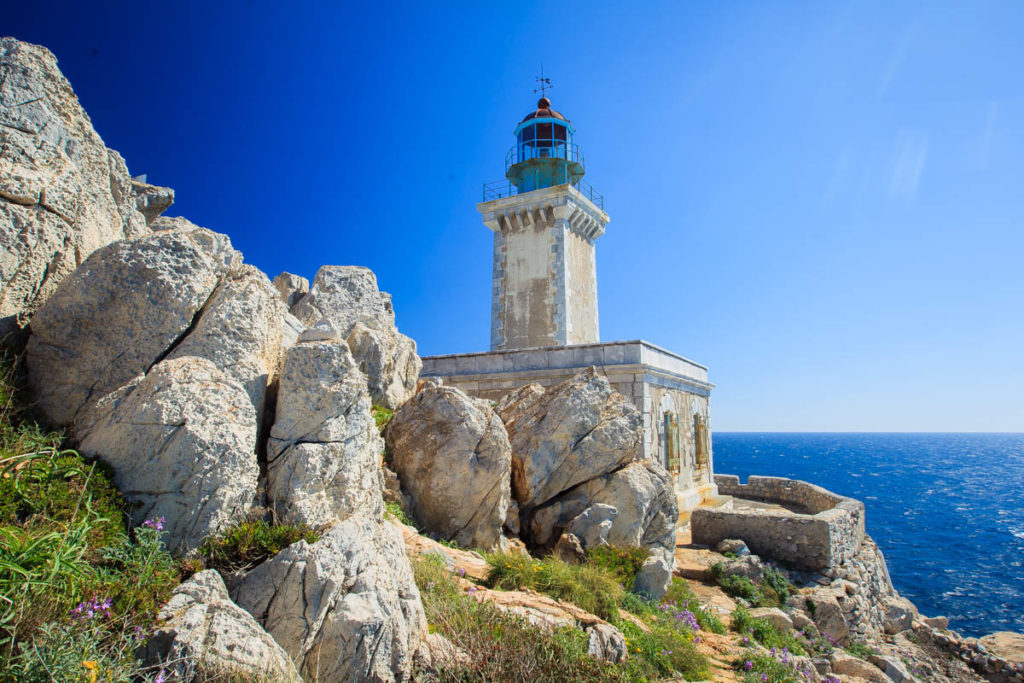 Ones again, finishing the day at a beautiful spot, just for us in the mountains by the sea not far from the cape. How tough can life be if you can spend the night at a place like this?