After getting the service done on short notice in Almaty, we were ready to head North. Altyn-Emel National Park was the place we wanted to reach, but as it got already a bit late, we found a beautiful spot by a small river under trees. Even with protection from the burning sun and the high temperatures of nearly 40 degrees.
Our neighbour was also okay, a young falcon, not being shy at all. Guess he had not to much contact with human beings so far.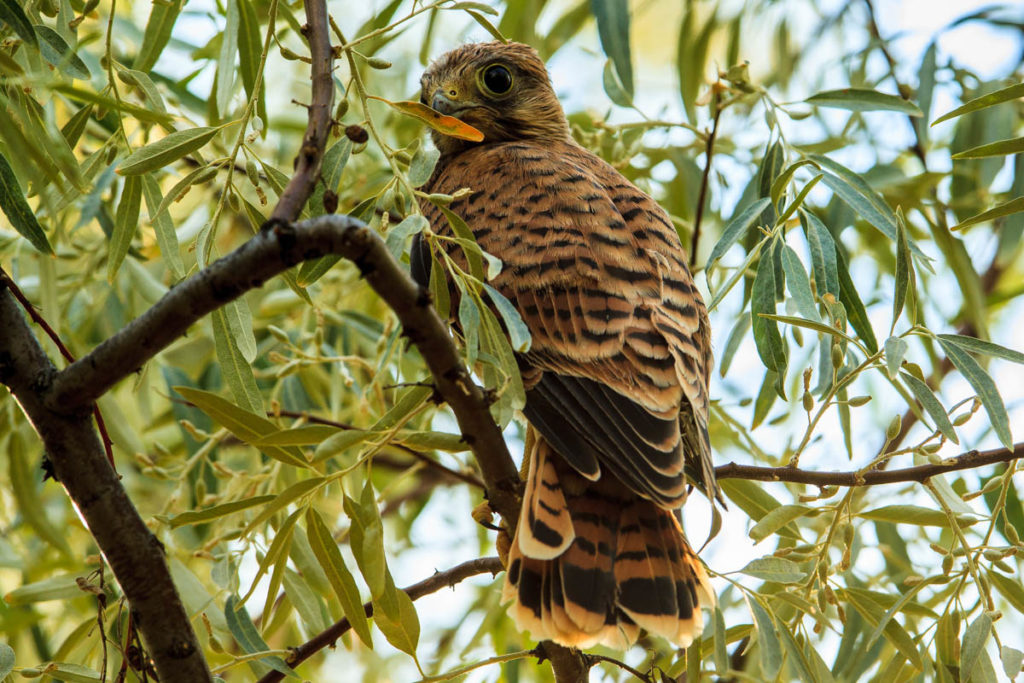 From here we were heading further to the Altyn-Emel NP. Amazing how many wild flowers are around the fields here. Even in the fields flowers are blooming, something that seems not to be possible in Germany without the farmers seeing there existence in danger. 🙁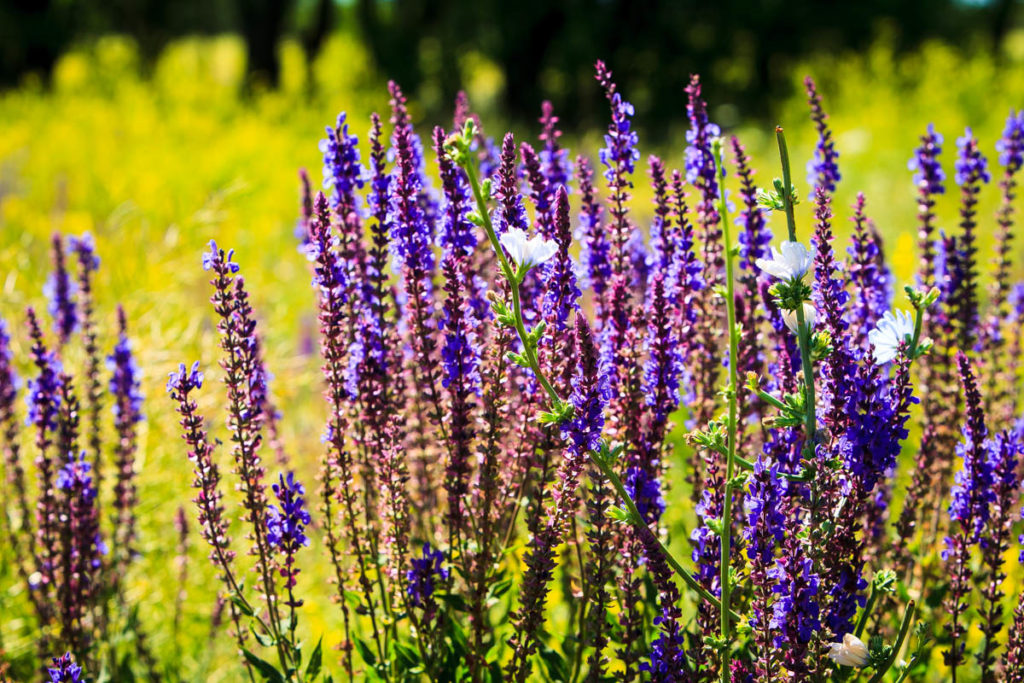 Heading into Altyn-Emel, first stop was at the famous singing dunes. If you slide down the dunes, you hear a sound generated by the sand moving in the dunes. We did not try it, as we experienced it before already, but it was honestly also to hot with 43 degrees on that day.
From here we crossed the national park to the East into the lava fields and further into the Aktau Mountains. At our first stop in the lava fields we suddenly faced an issue, our car was not starting anymore. But after one hour of searching and working around the problem, we managed to start again.
What a place for a car repair, but honestly we could only enjoy it next morning to the full extend. Sitting in the middle of nowhere with a non-functioning car does not provide you the right atmosphere enjoying nature around you. 😉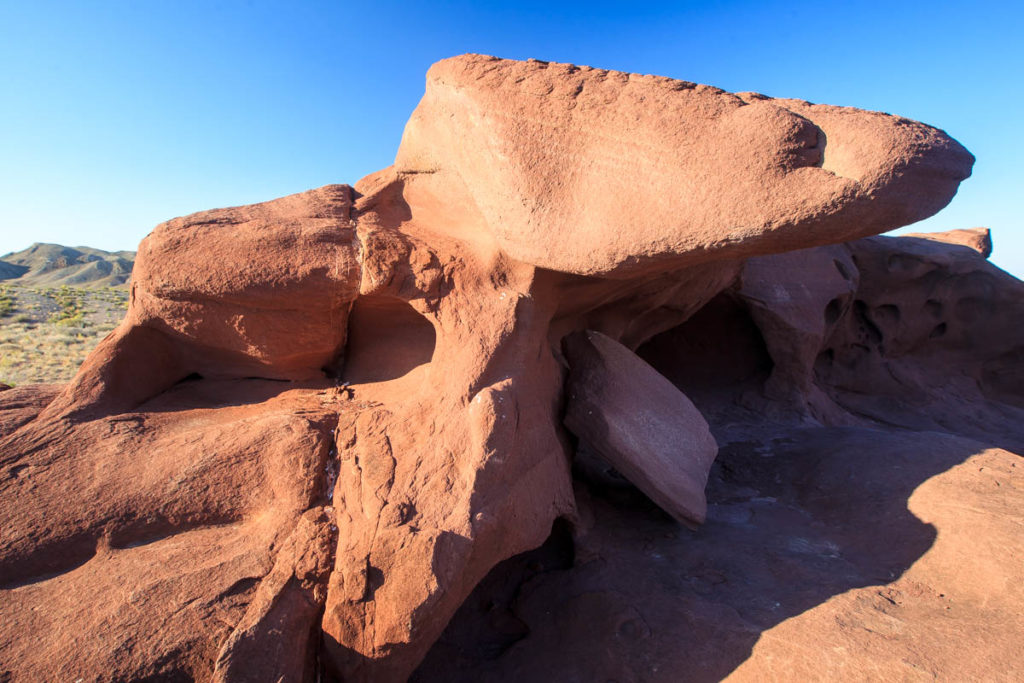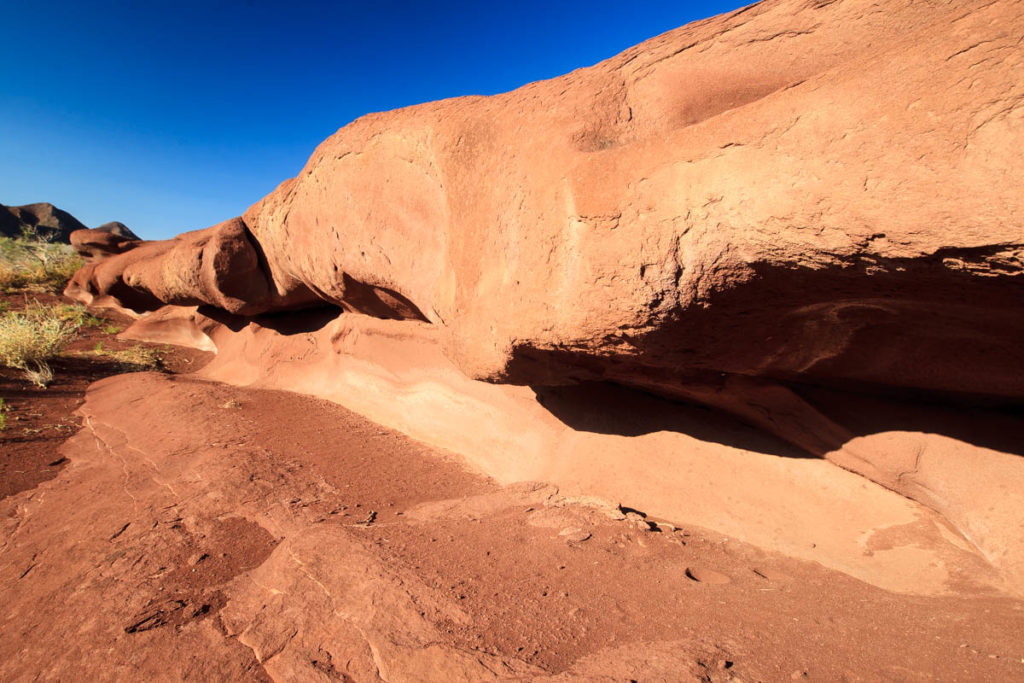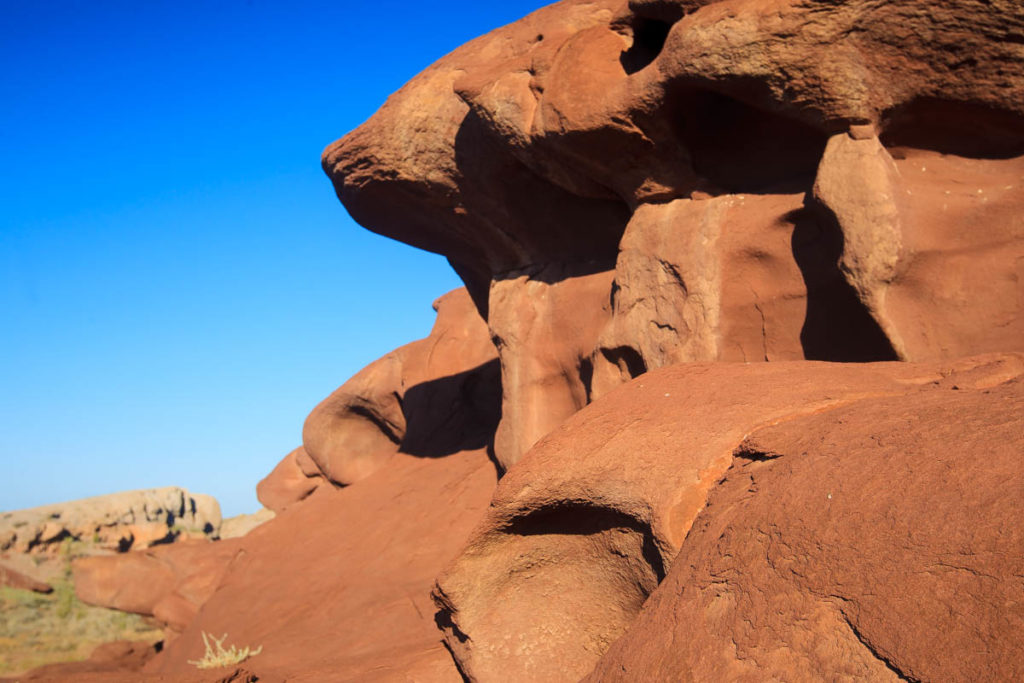 Also here we had a guest, a little snake, but this time no idea what it is and we were not able to figure it out for sure.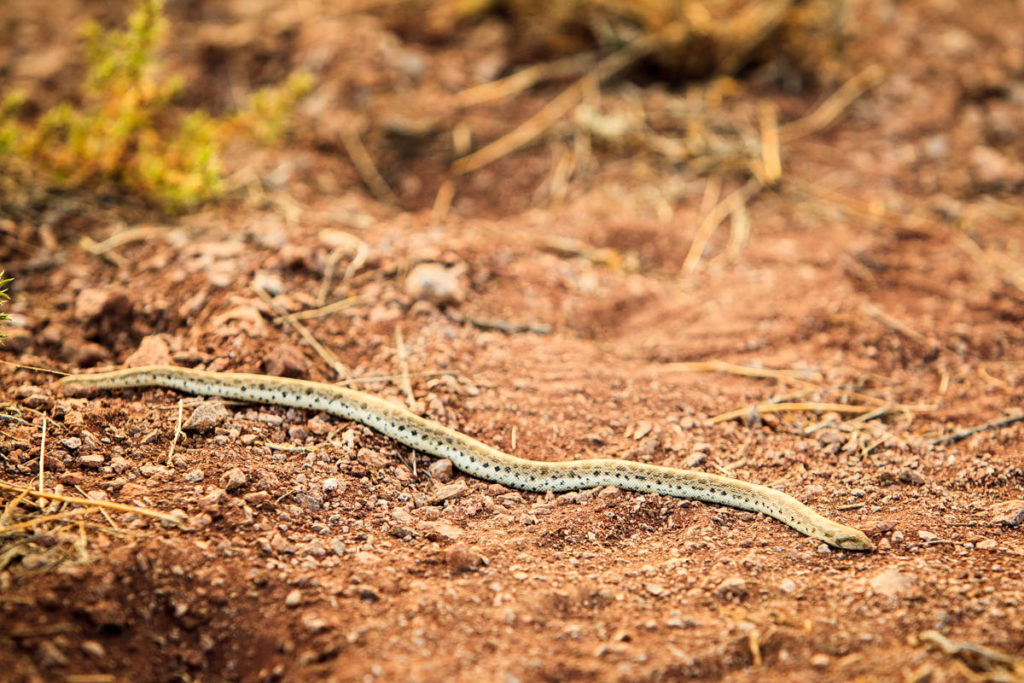 Aktau Mountains, millions of years ago in this place was a huge lake. Rains and mudflows washed the land out of the surrounding mountains into the lake where the clay remained. Over time, the lake dried up and as a result of erosion, colourful mountains were formed.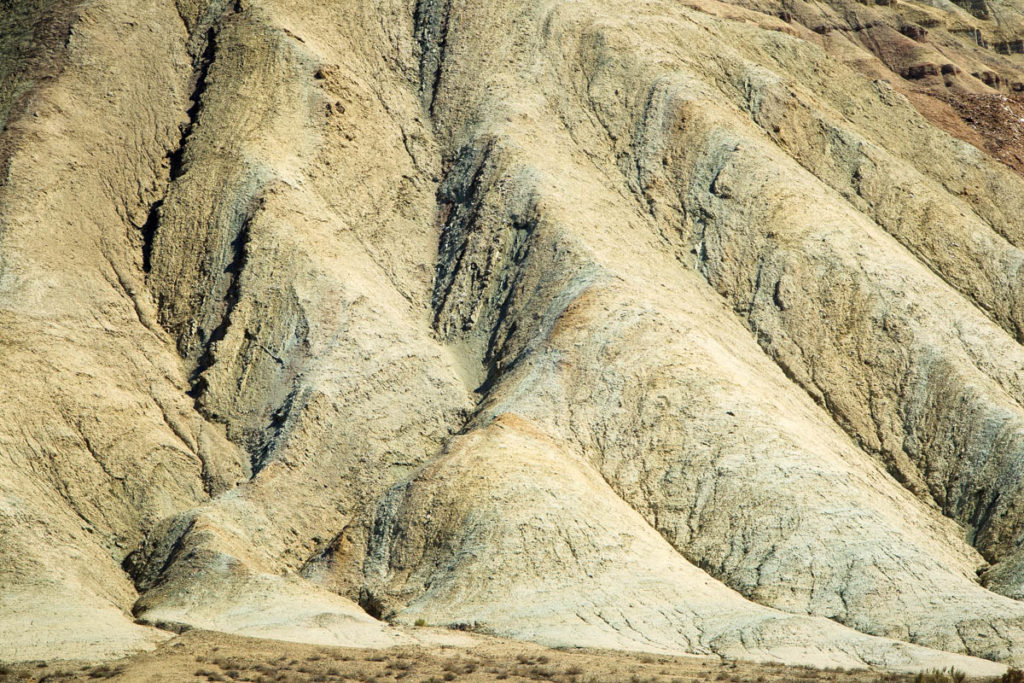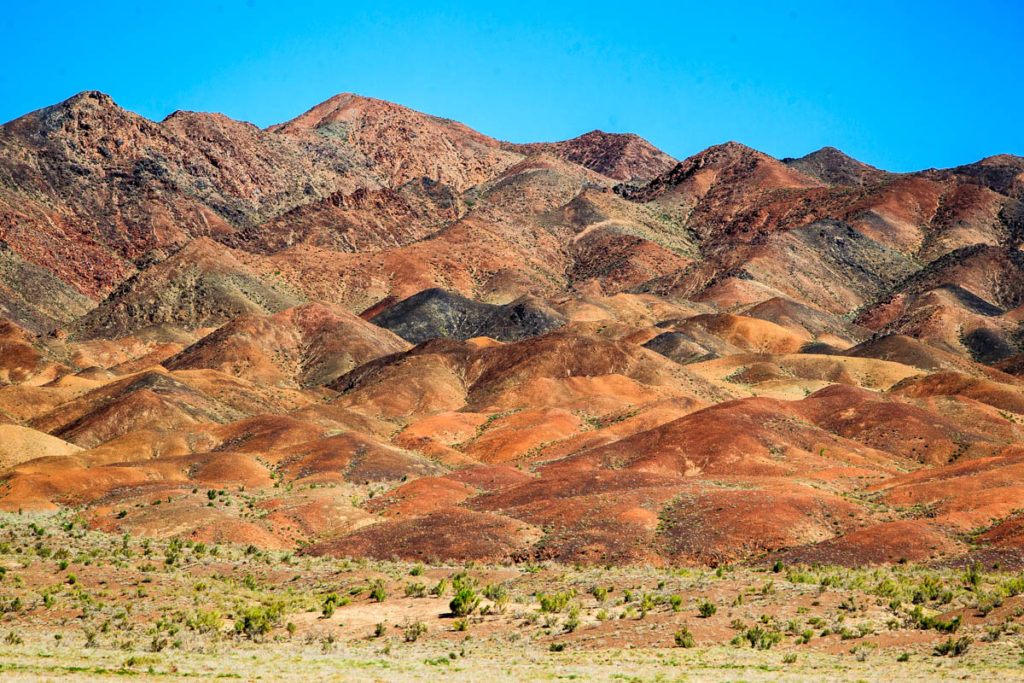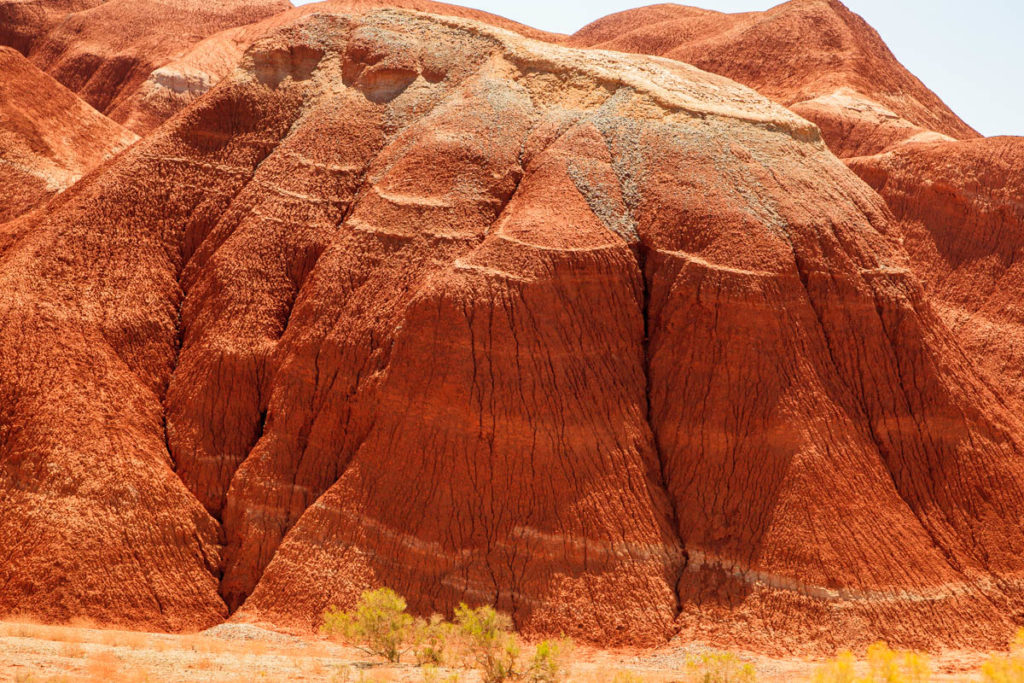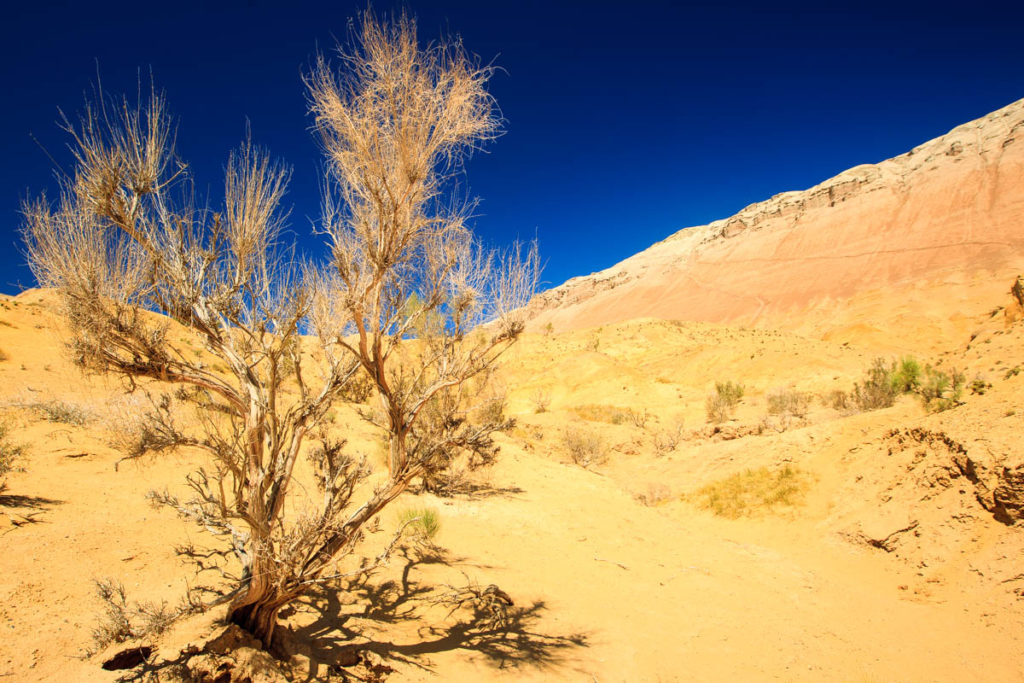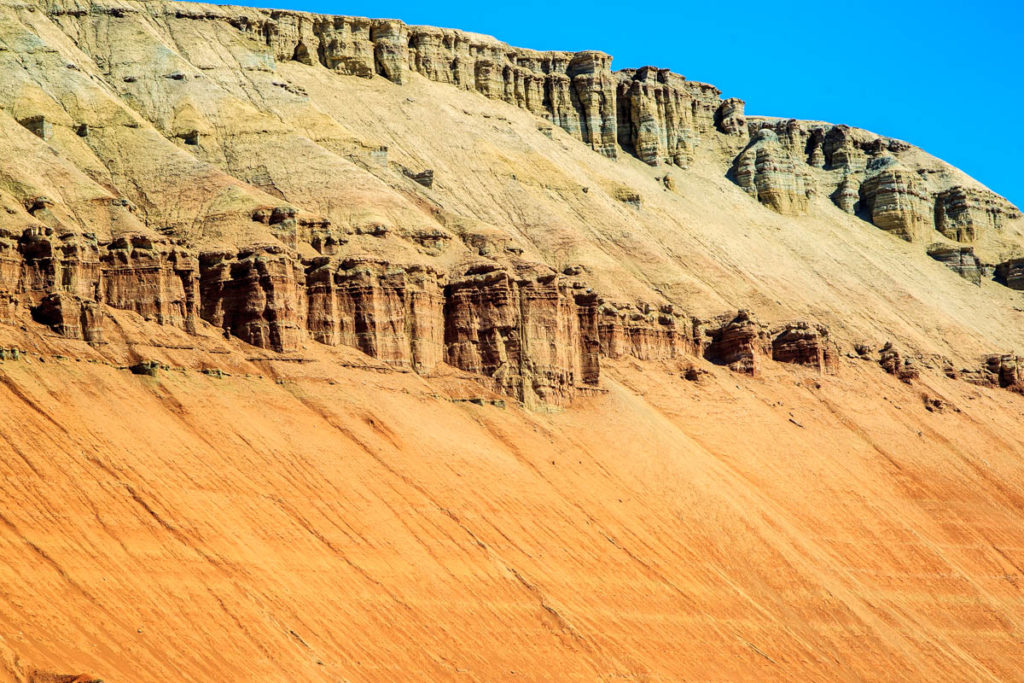 And then it happened again, on our way back to the main road we stopped shortly to ask at a garage if they have a battery tester. Unfortunately this brought us all the way back to Almaty again. They had neither a battery tester nor could we organize a new battery in town.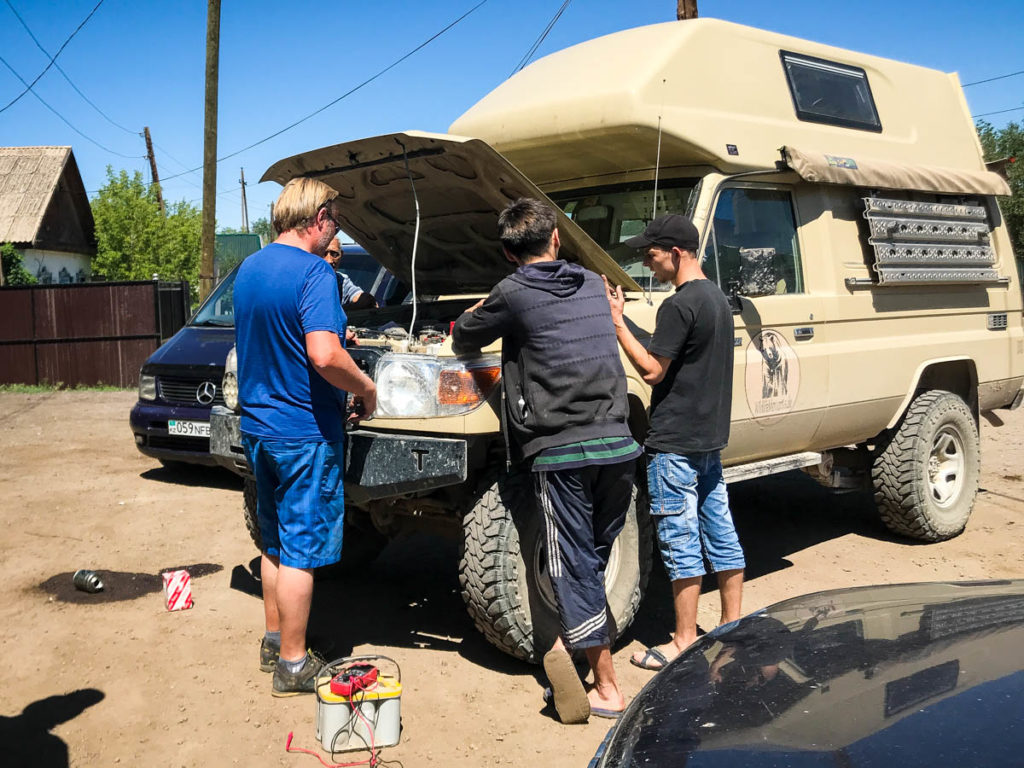 Somehow a strange garage as the guys just watched clueless while I was working on the car. Okay, maybe it was also because I took the tools out of there hands, as we got the feeling they have no idea what they are doing.
Special thanks to Nadja B. for the phone translation services during early morning hours German time. We still believe he was afraid of you latest during the second call. 😉
But finally at Toyota in Almaty they were able to help us and went even the extra mile modifying our battery carrier to fit the new battery (as the new one is larger). So in the end result we had two dead batteries, who died most likely because of all the vibrations and bumps on the last 20.000 kilometres.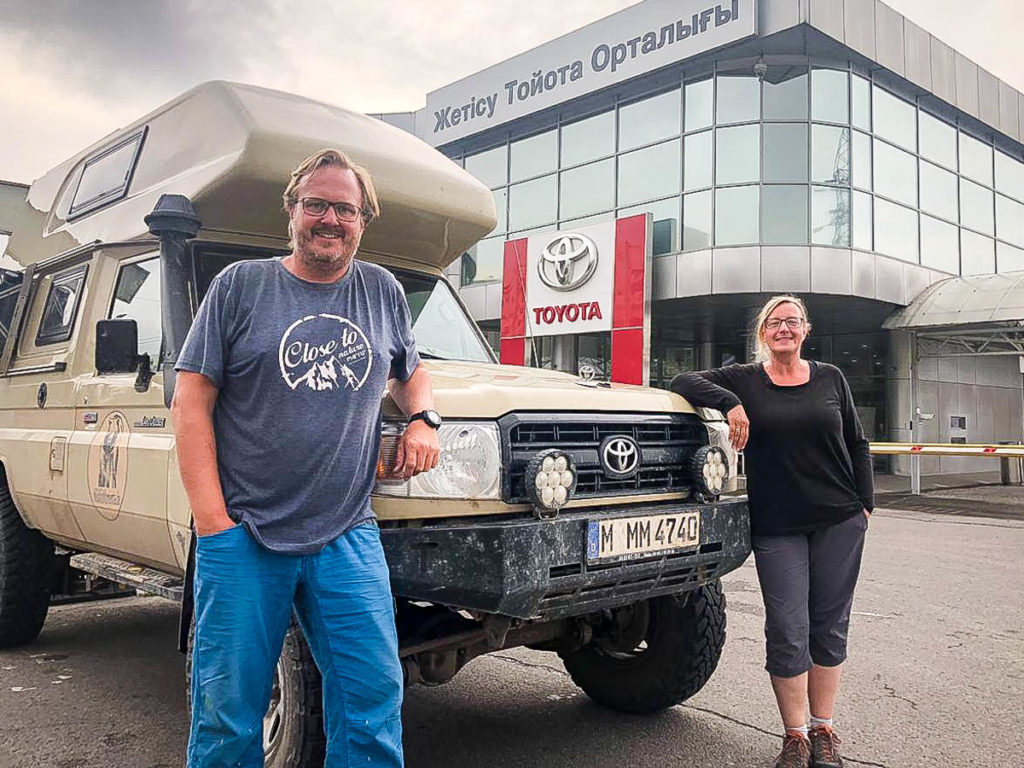 Now that we are alive and kicking again, time to head North and explore Kazakhstan in more detail, so stay tuned…