This is as remote as it gets, I would say. Marienfluss has been on the bucket list for a while already, but it is so far off all the normal tracks that it had to wait a while. The Jan Joubert Pass also know as Rooidrom Pass, the easier of the two routes has been damaged by water some months back (we were told afterwards), so we decided to tick that box this time.
Marienfluss valley is absolutely beautiful, but hard to say if it is worth taking the Rooidrom Pass under the current conditions. But see yourselves…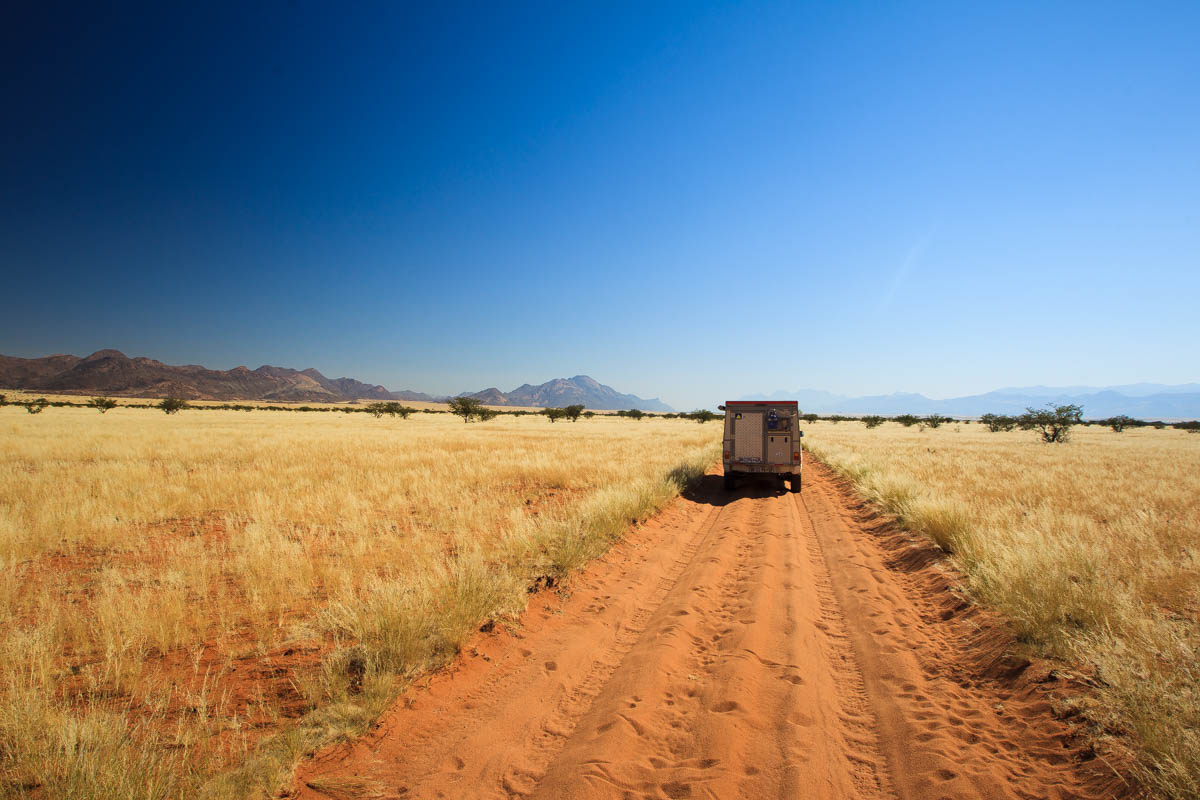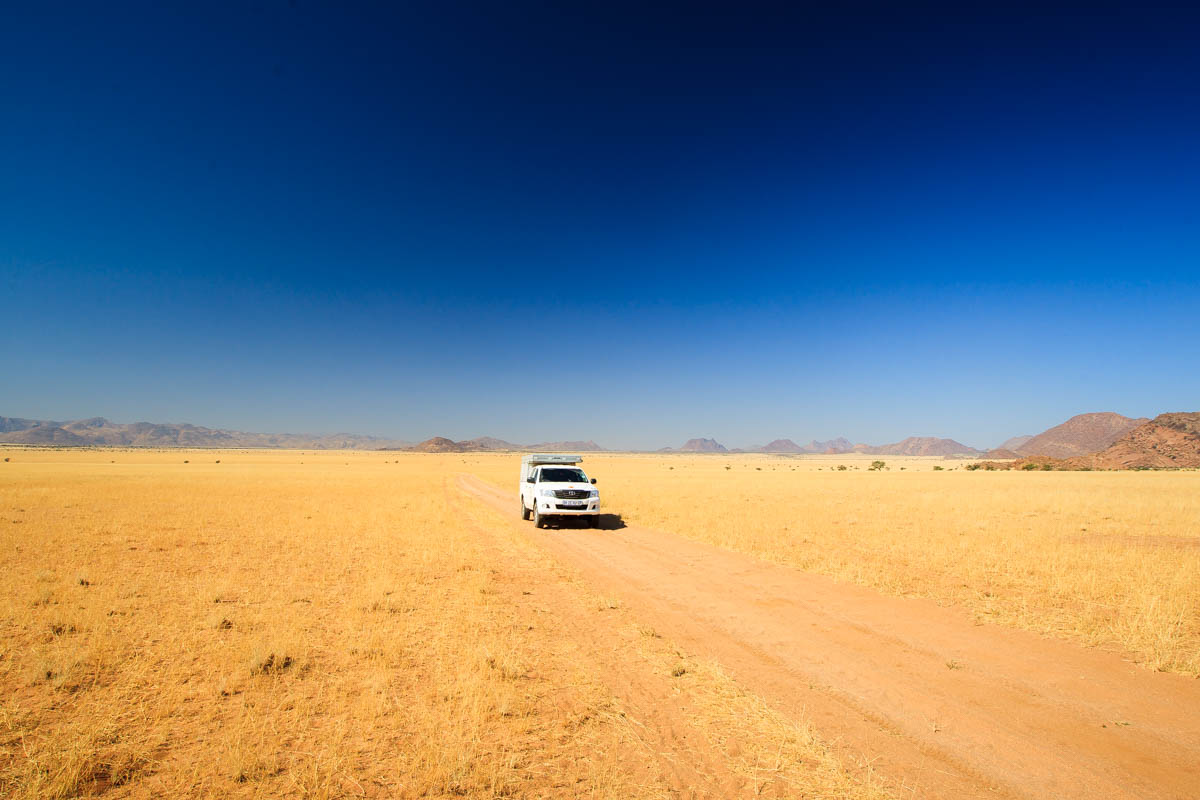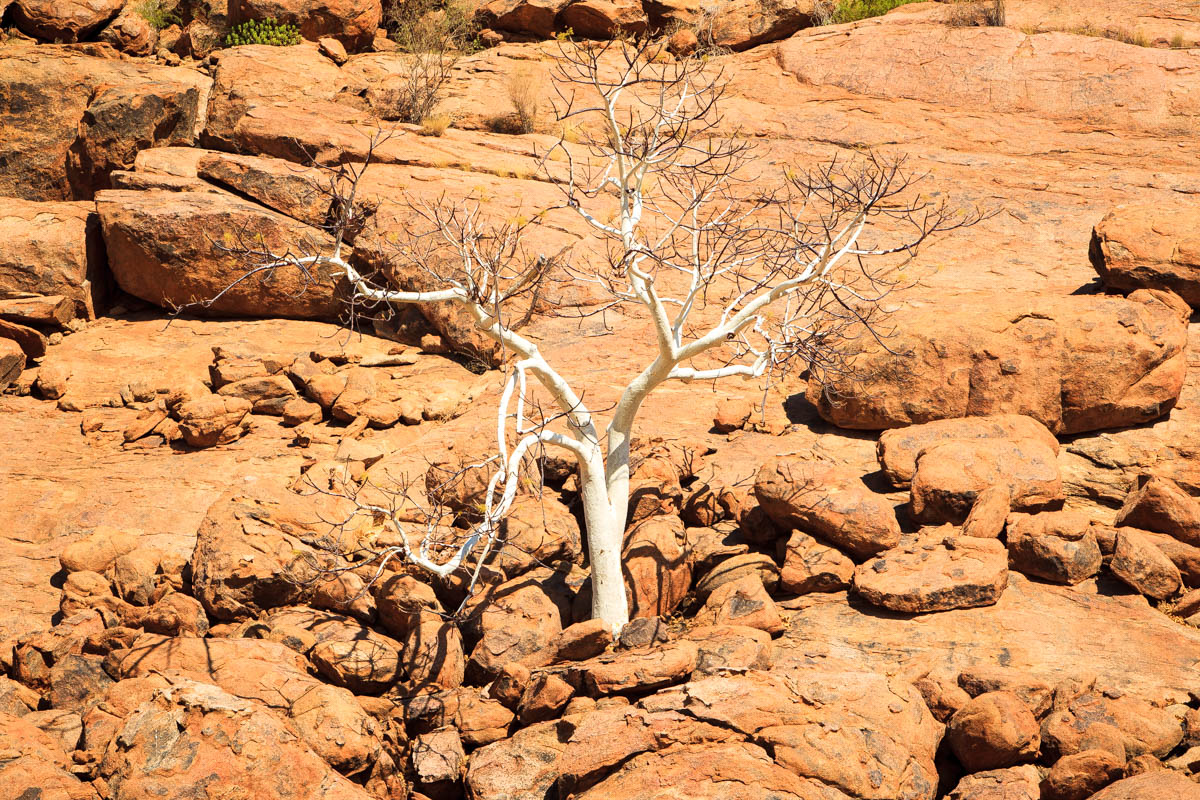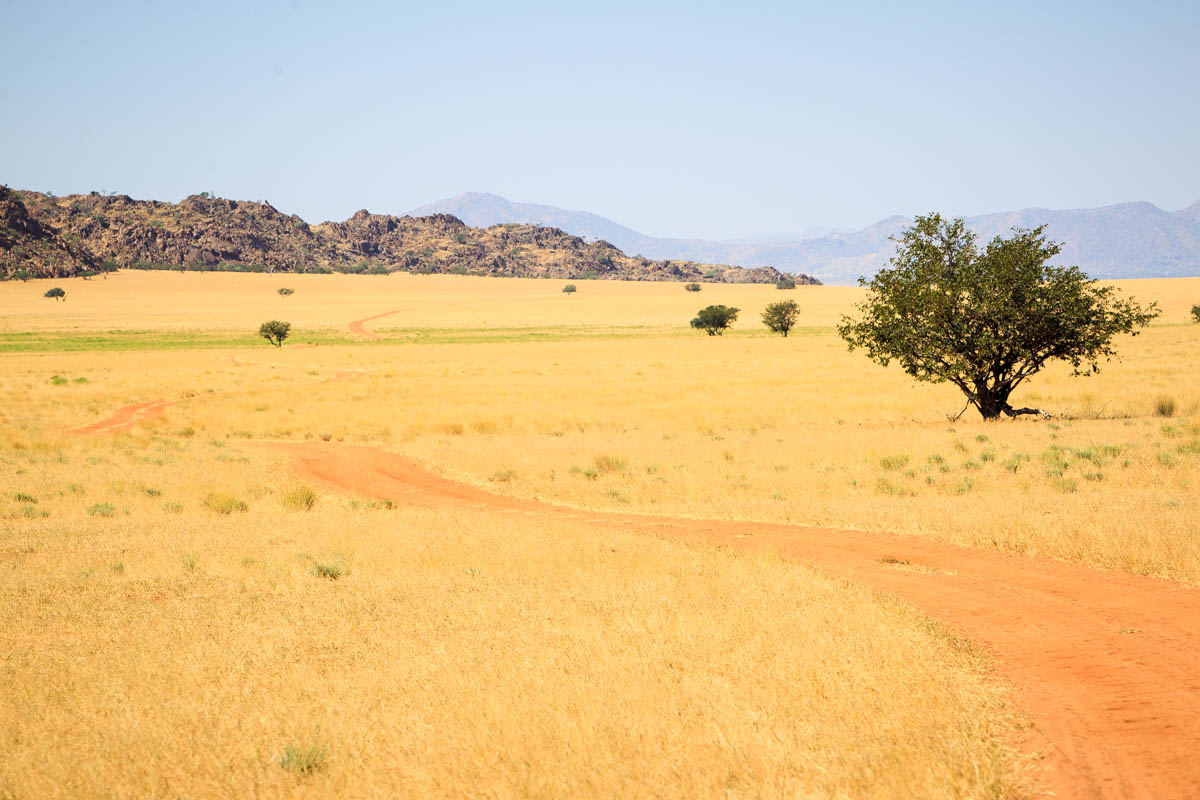 The valley leads you to the Cunene river, the border between Angola and Namibia. Nice to hang around, watch some crocodiles and enjoy the afternoon in the shadow and rest from the day.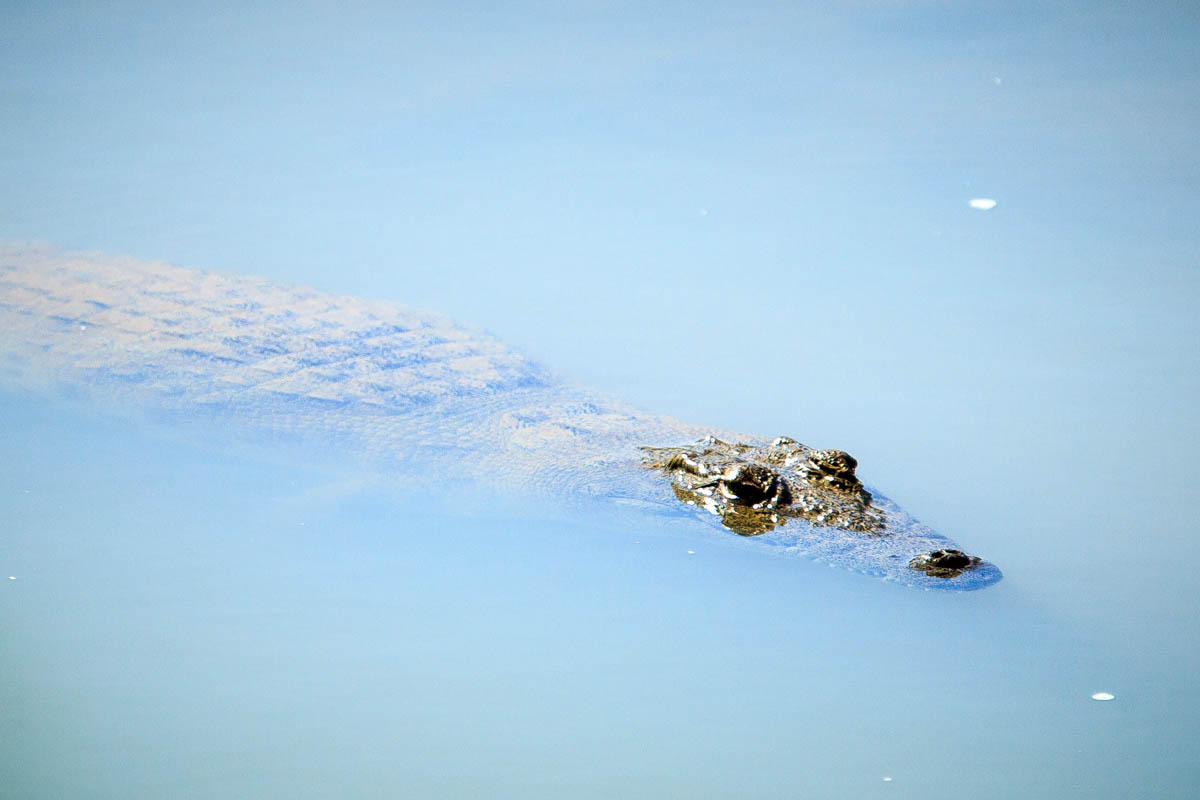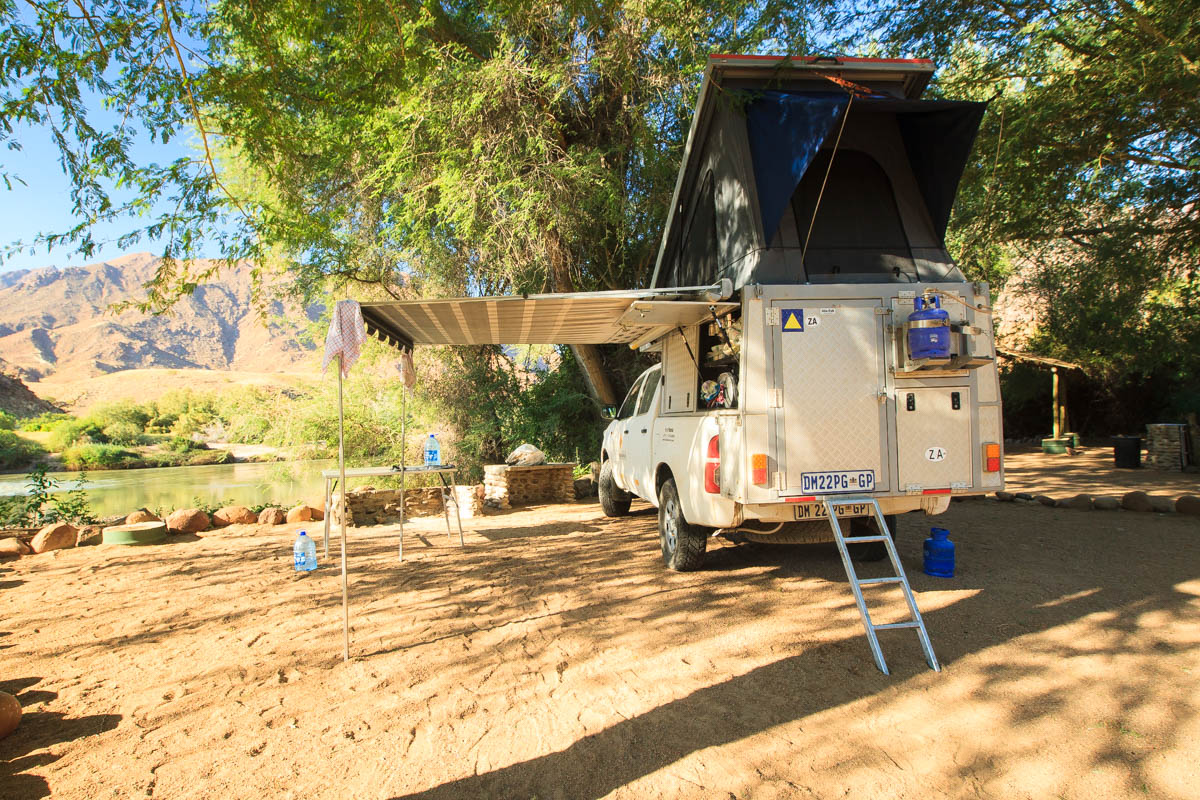 And also the sun downer hill has a nice view, even better with a can of Savanna Dry.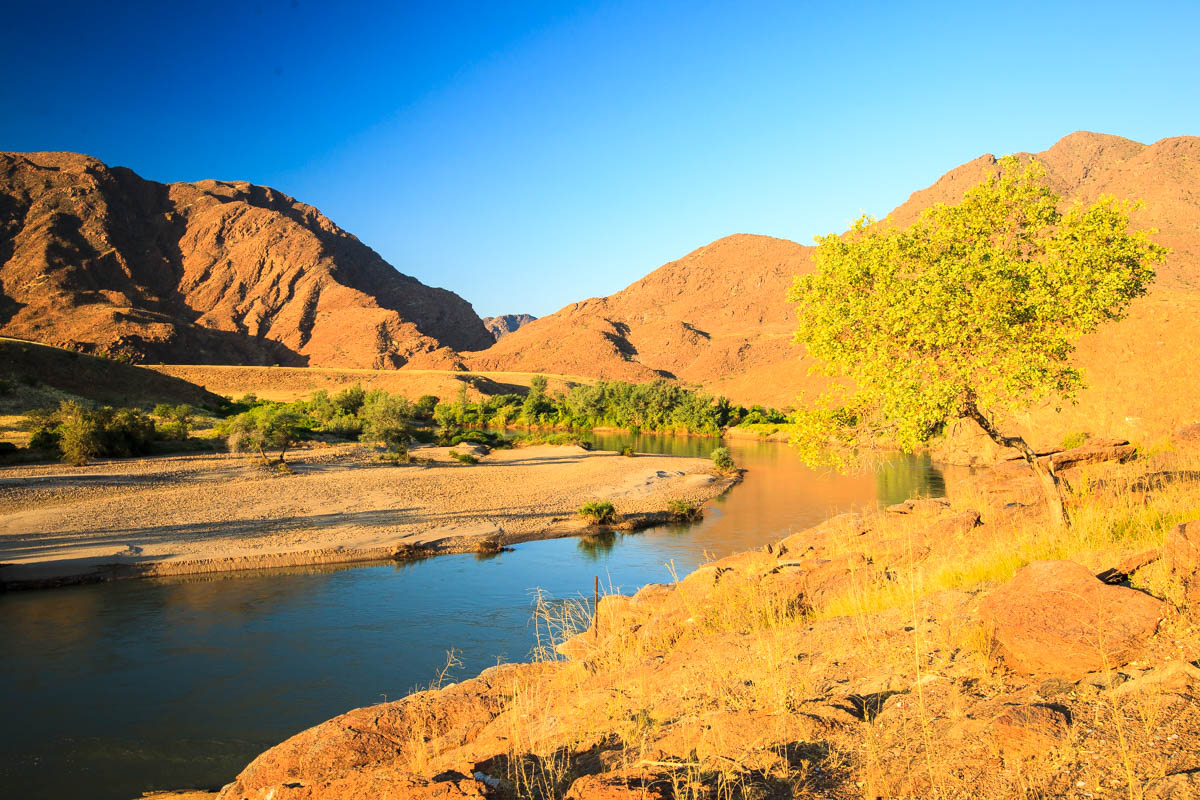 The next morning started with a nice drive through the Marienfluss valley, so to speak as a warm up for the way back across the Rooidrom Pass. The 4×4 fun starts shortly after the famous red drum.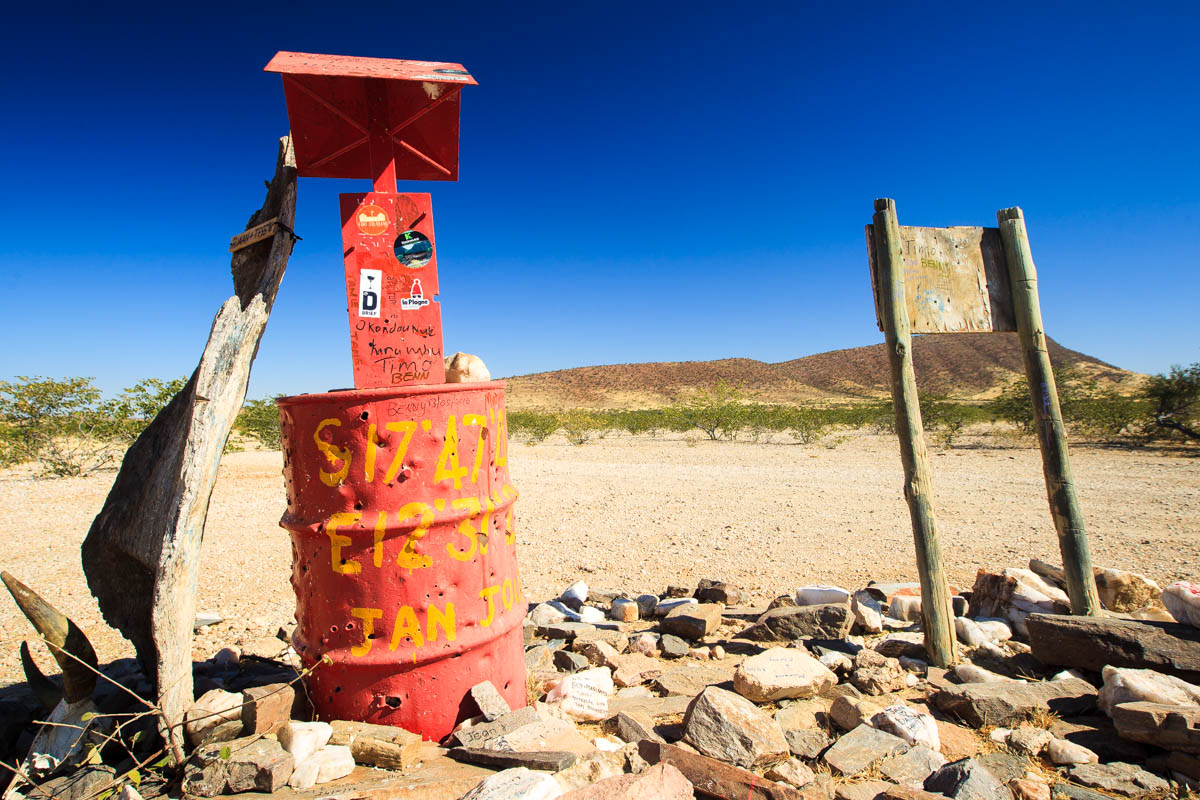 And this time we even took some photos, have to admit it looks much softer on the photos than in reality, but real 4×4 fun. For the 28 kilometres between Marble camp and red drum we needed approximately 2 hours.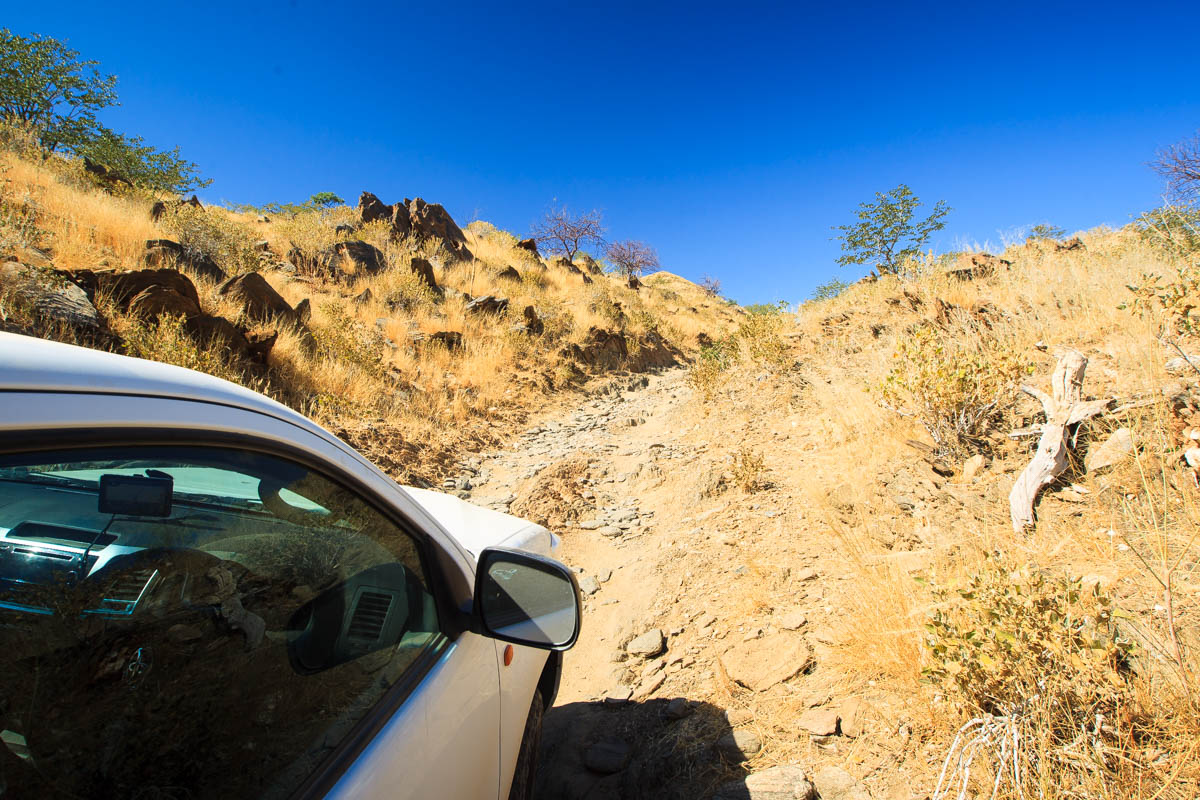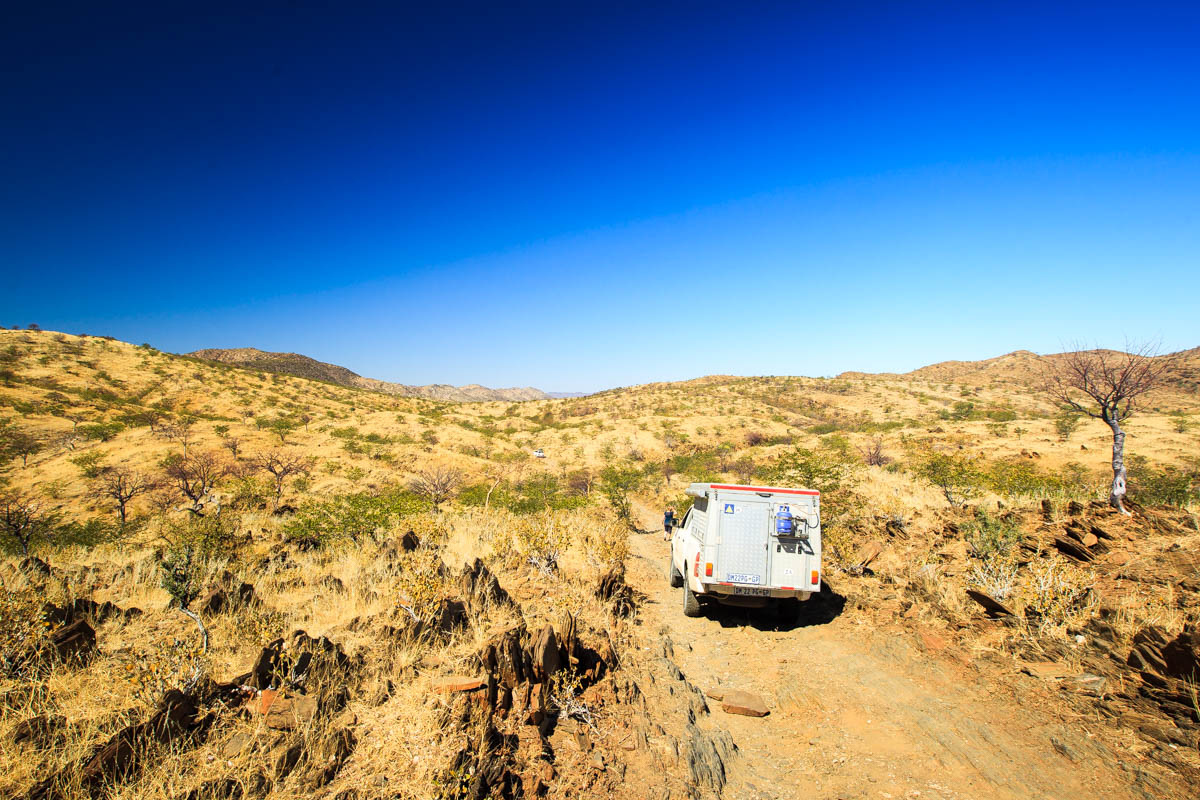 I have to admit, Karin is very good in building roads by shifting rocks. Well done, much smoother to drive it with this help then without. Still this track shows you why you need a diff-lock (at least I had a need for it the first time in my life).