Community campsites are usually very nice and you invest your money with the locals directly. Puros has in our opinion an exceptional nice one, especially taking into account that it was washed away just a couple of months back.
Huge trees providing shadow during the heat of the day and nice open facilities integrated into a huge bush. Fantastic place…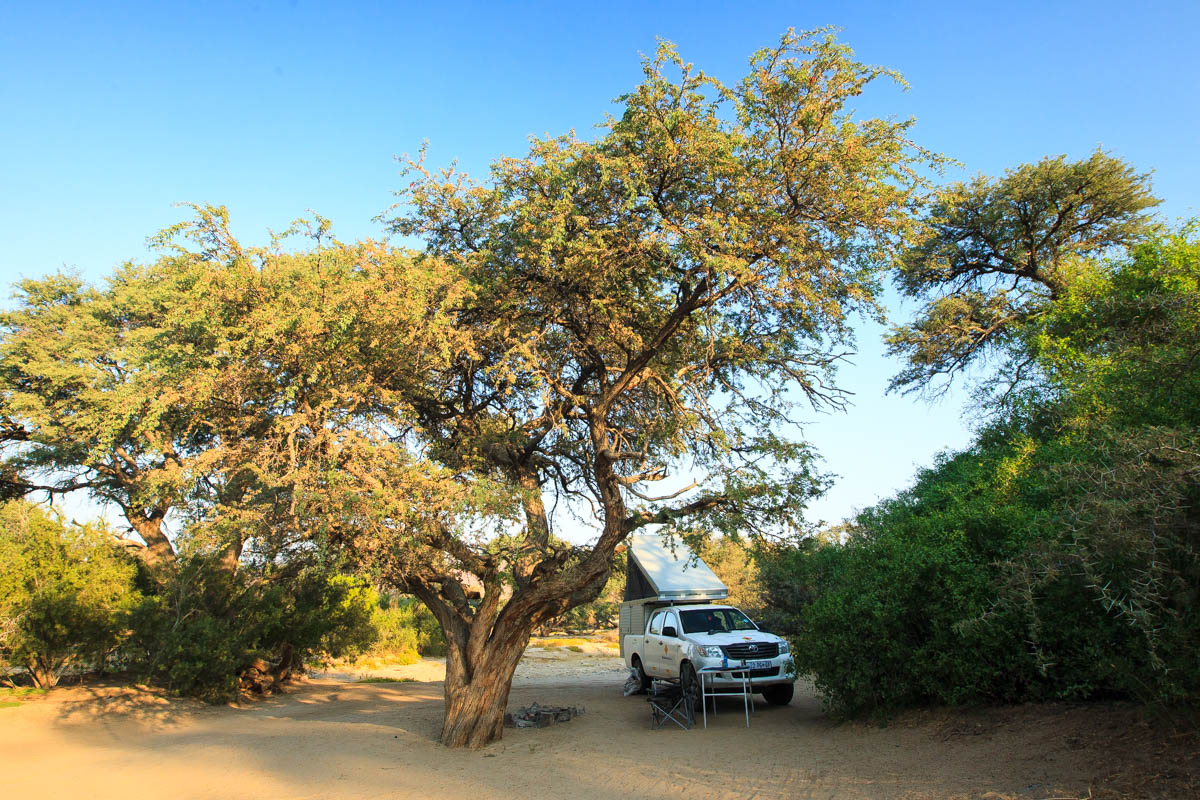 And a great place to practise cooking on the open fire. I can tell you, absolutely delicious! 🙂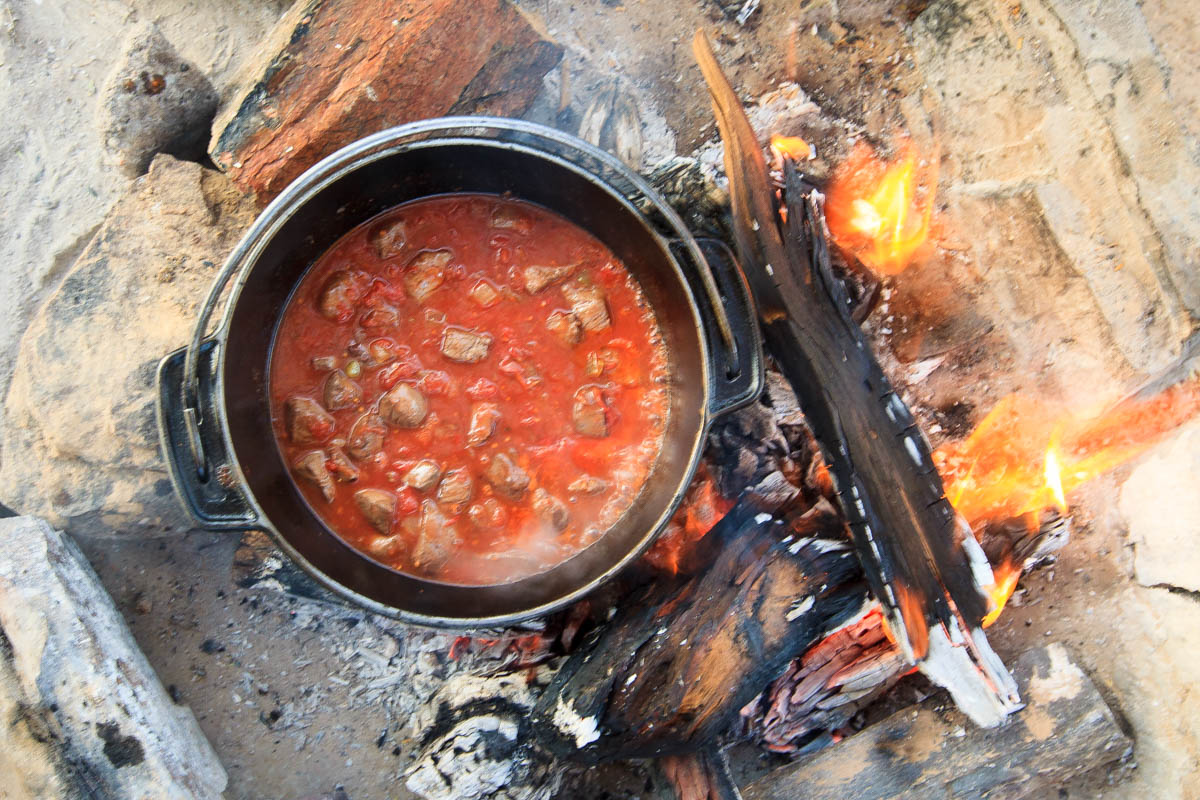 Waking up due to the noise of some birds in the morning, what can be better? At least this is better than the normal alarm noise I hear otherwise in the morning.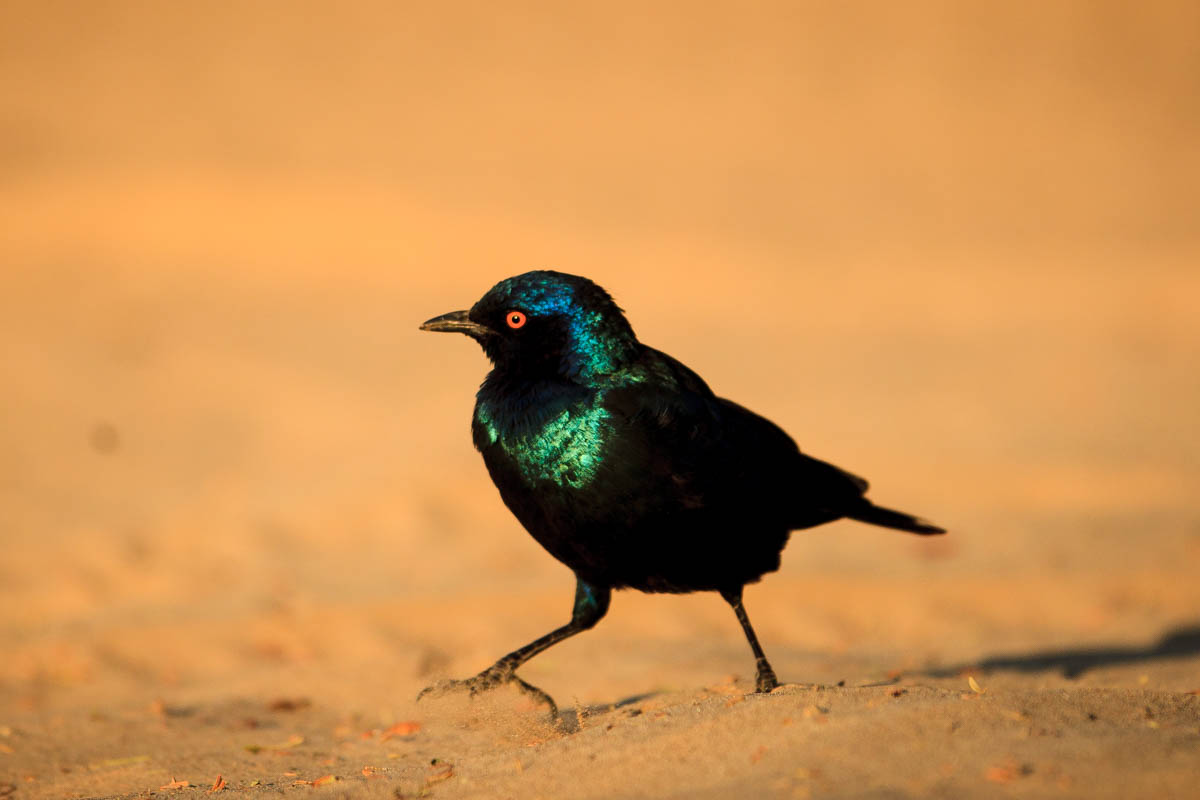 On the way further North not much catches your eyes, the landscape is wide and very impressive, but hard to catch on a photo. Surprisingly some plants are surviving in this area. Hard to say how, but somehow they can still catch some water.
Suddenly some figures show up next to the road, absolutely middle of nowhere, but somebody decided to install some art in the desert.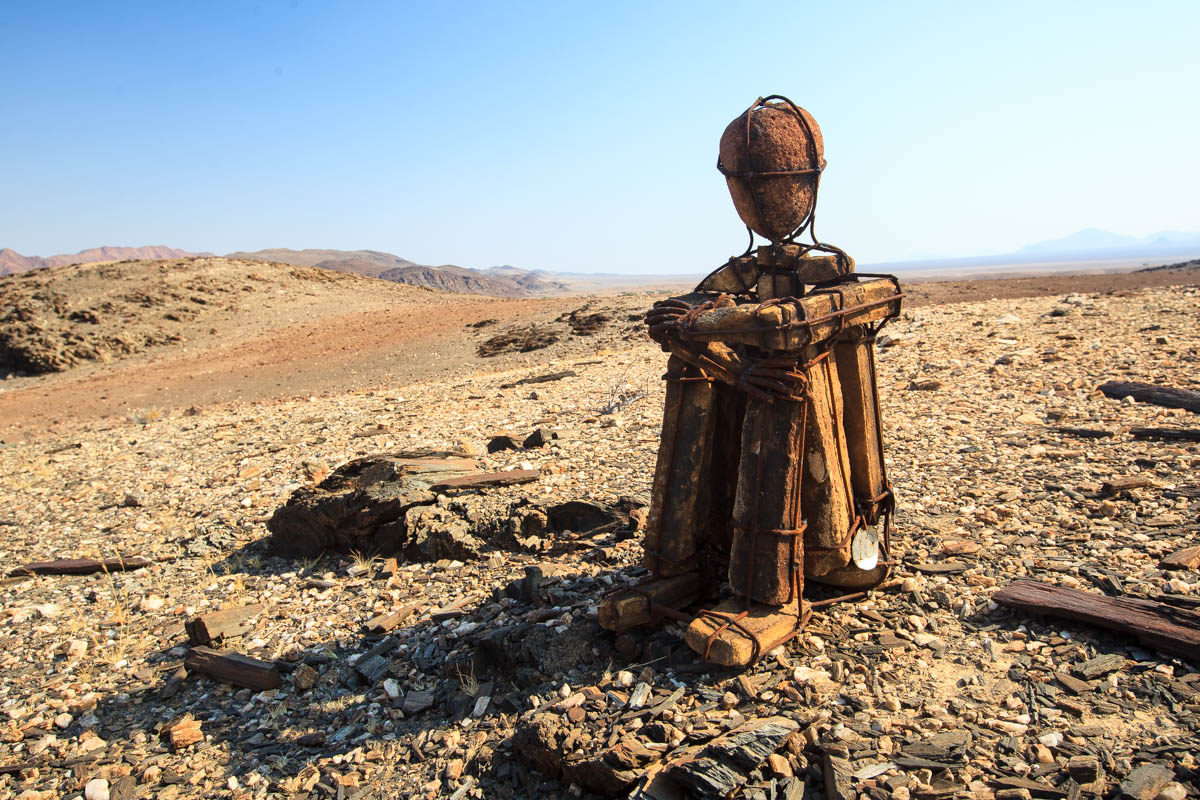 The evening we spent at the Marble Camp, not far away from the Rooidrom Pass, watching some parrots flying around and fighting for the best position around the dripping water.
Nice end of a long day in the desert.