That much about the official headline, but it could also be "expect the unexpected". Entering New Mexico the weather looked like forecasted, nice and sunny but after a couple of miles it started snowing and we got a winter weather warning. Next day we learned that this is one of the rare days a year were they face snow in this region of New Mexico.
So we got back into the winter camping mode again. 😉 And after a couple of hours and digesting the first winter shock it started being nice again. What a great opportunity for a winter BBQ.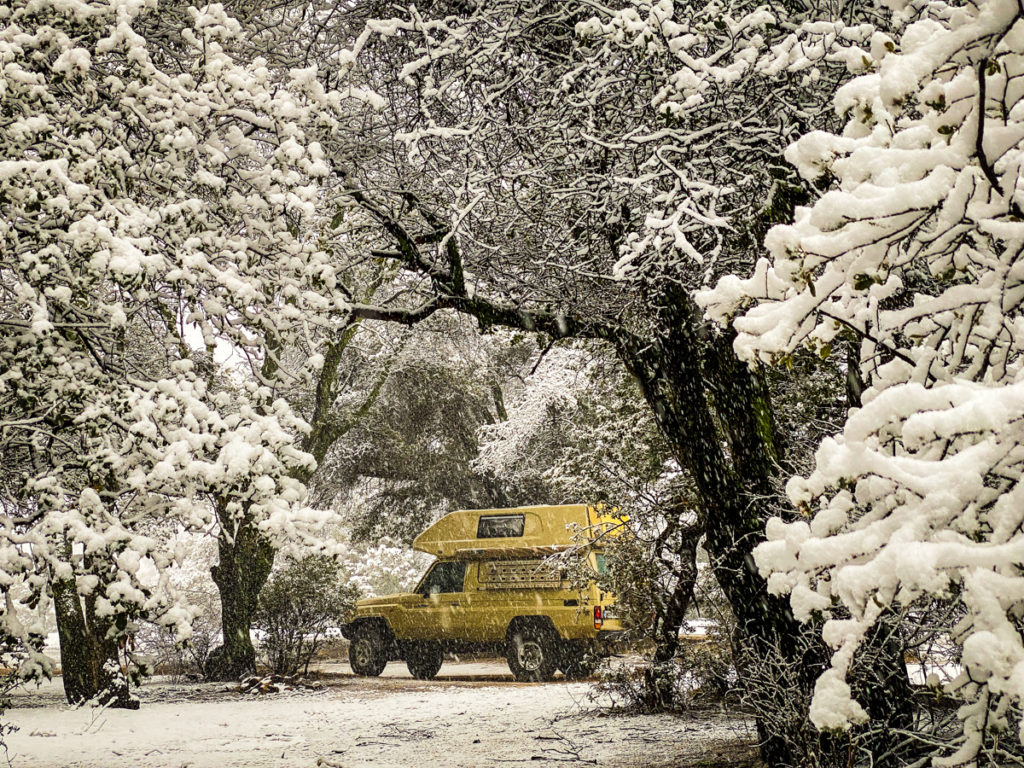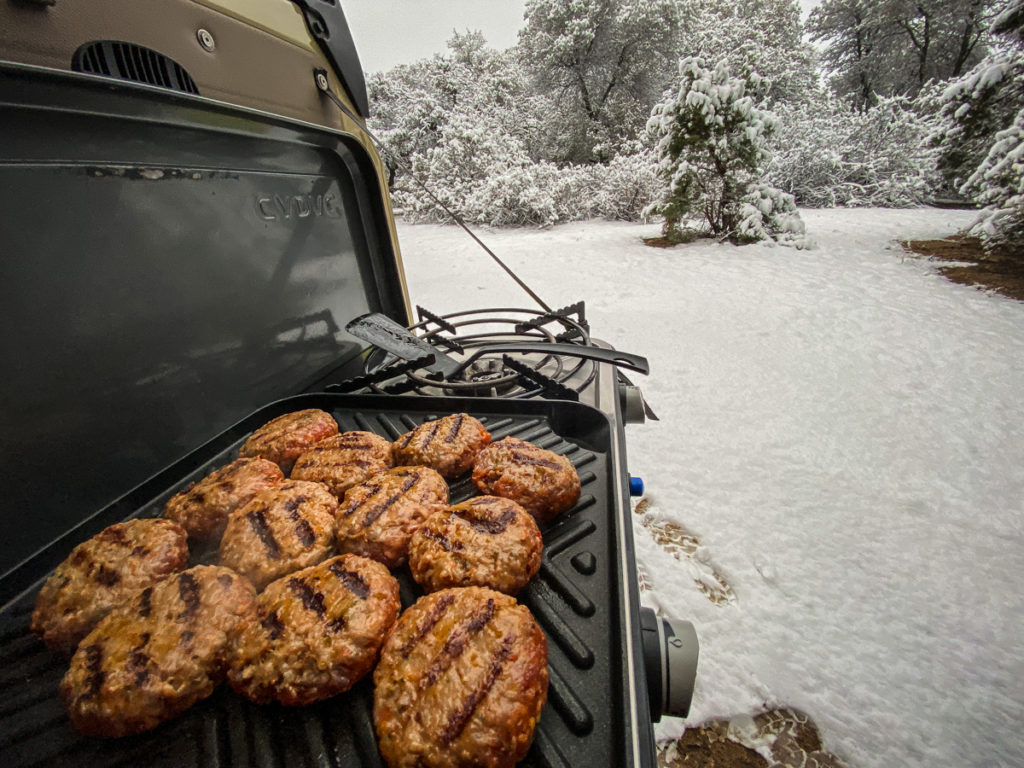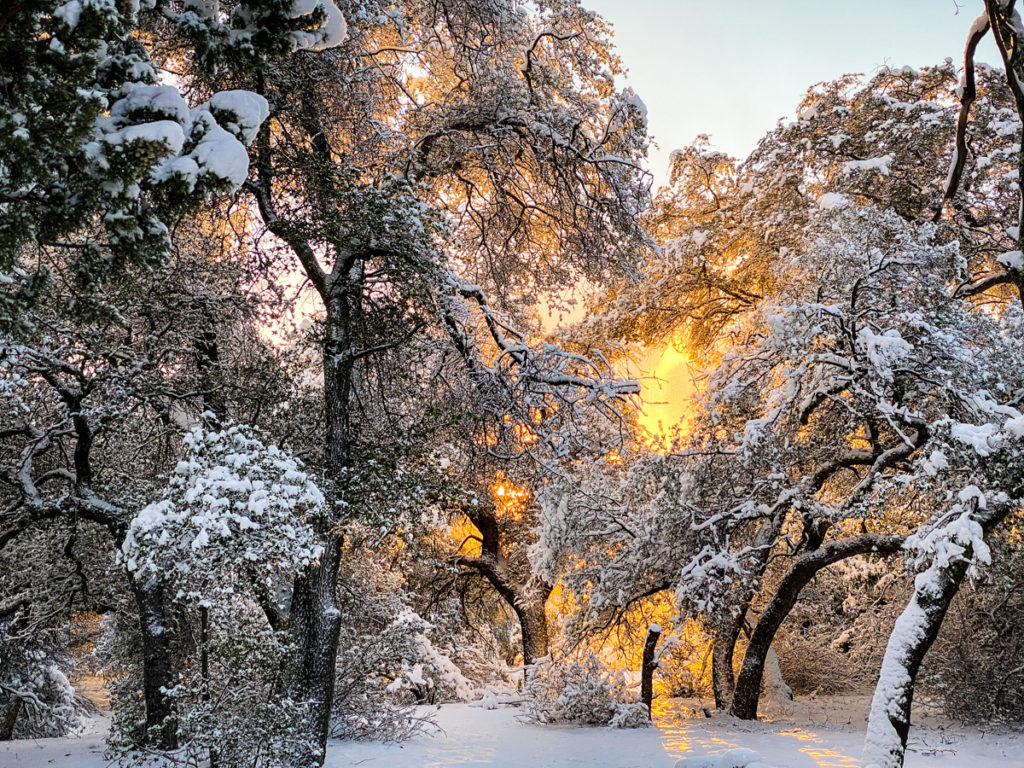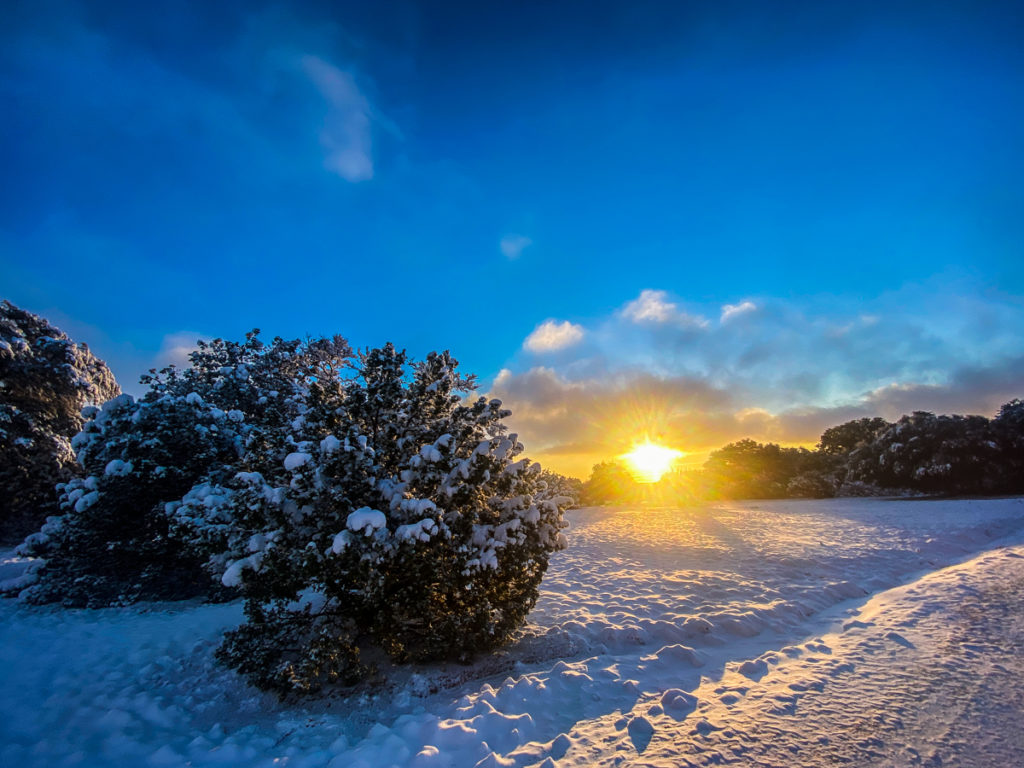 Gila National Monument
But time to head towards the Gila National Monument, famous for the historical cliff dwellings. And also here we were able to enjoy the beautiful winter weather on the way.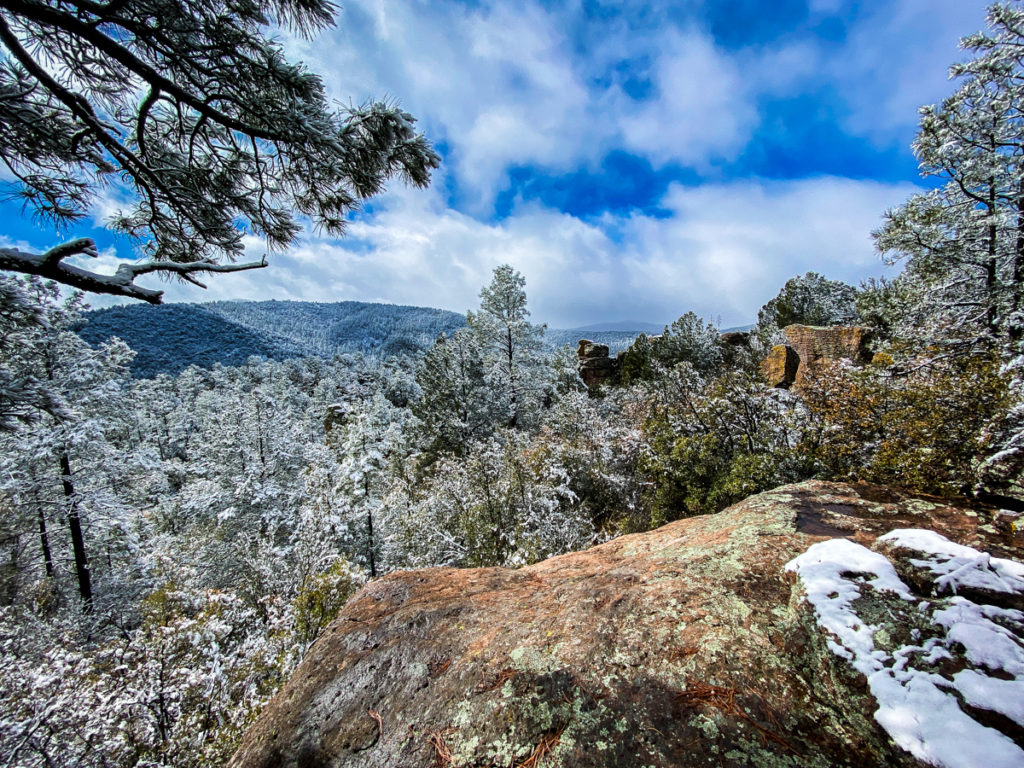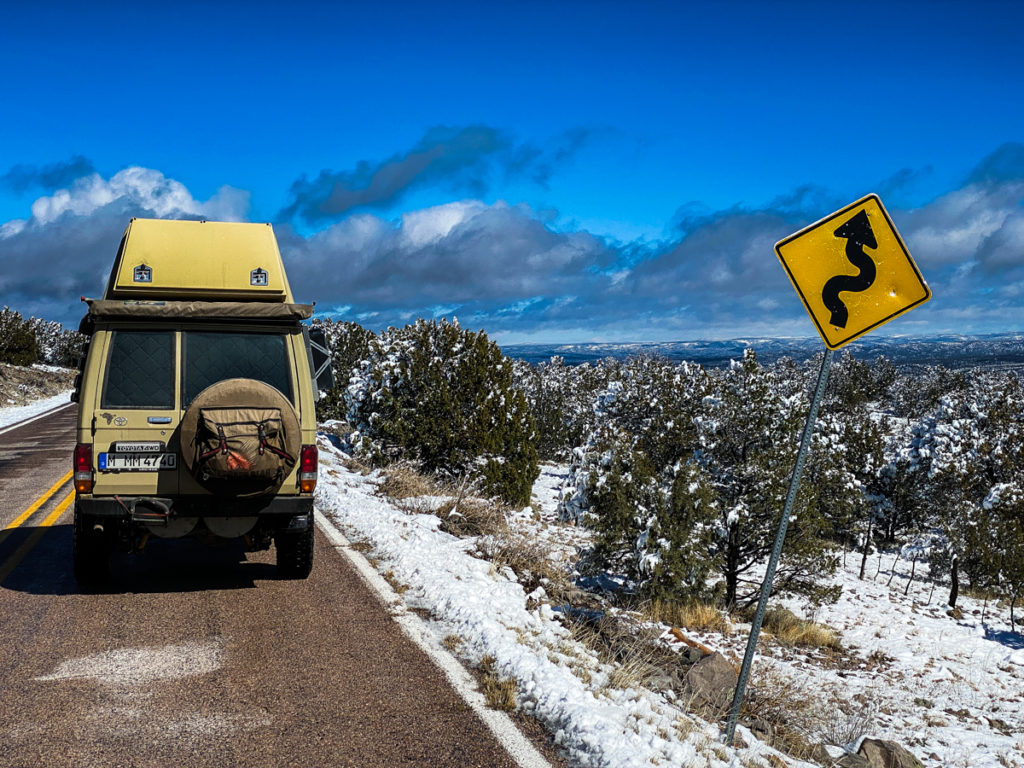 However, before getting to the cliff dwellings, we crossed the line and the snow stopped. Interesting place to visit, maybe not the absolute highlight, but still wondering how it must have been living up there in the caves.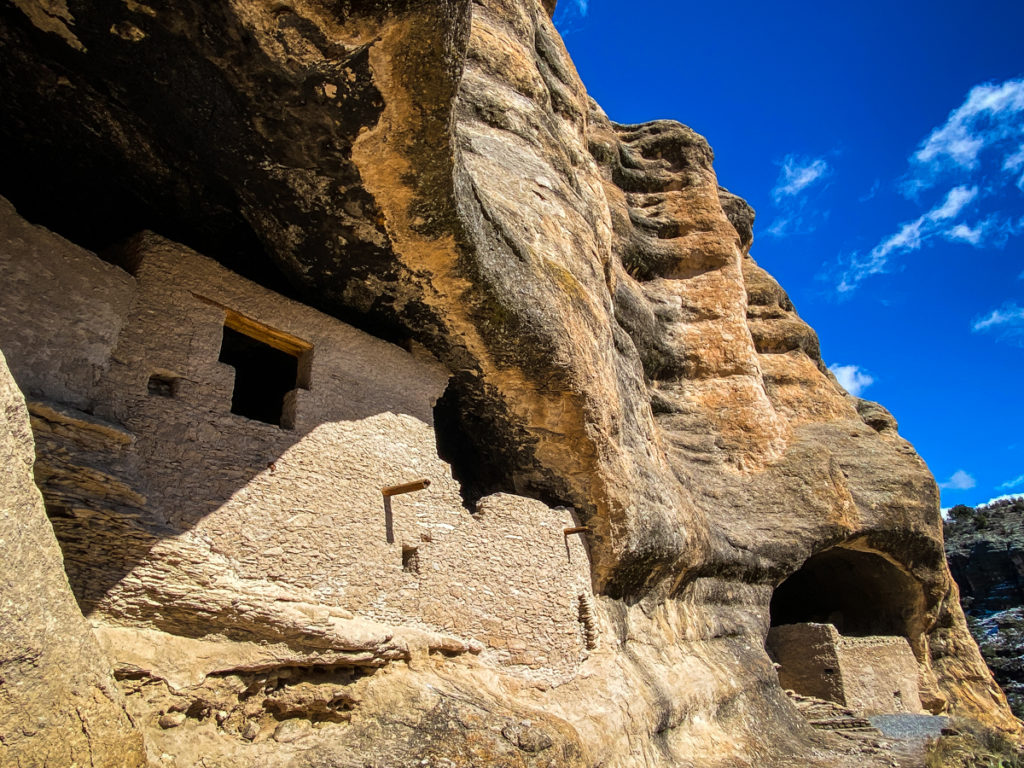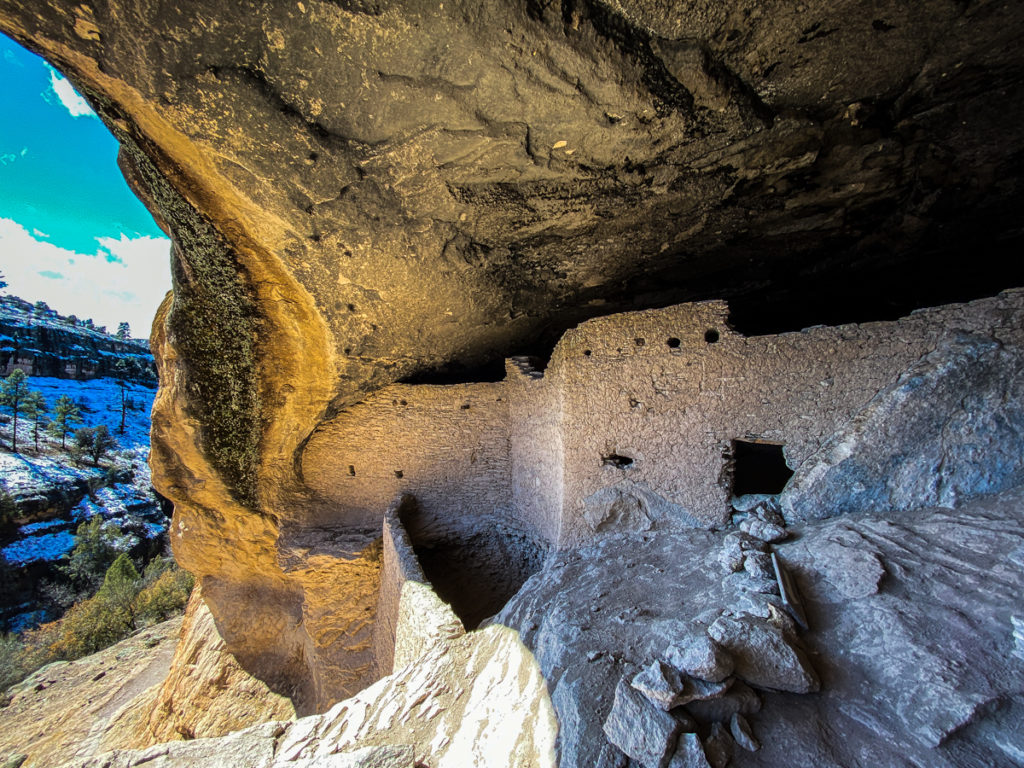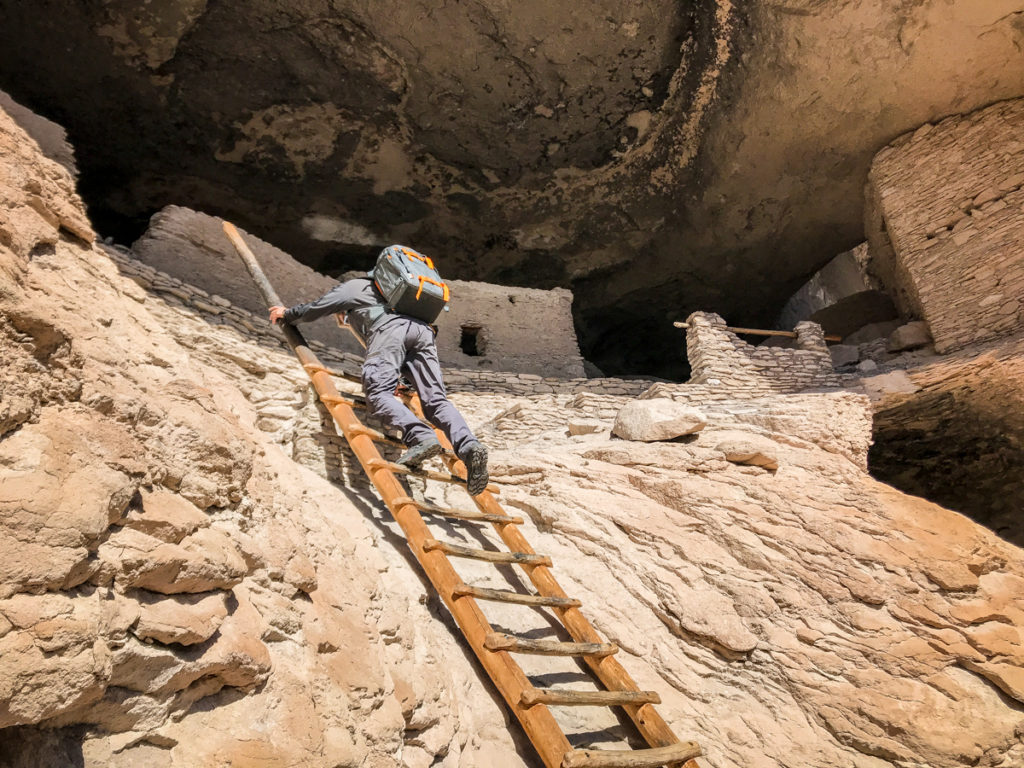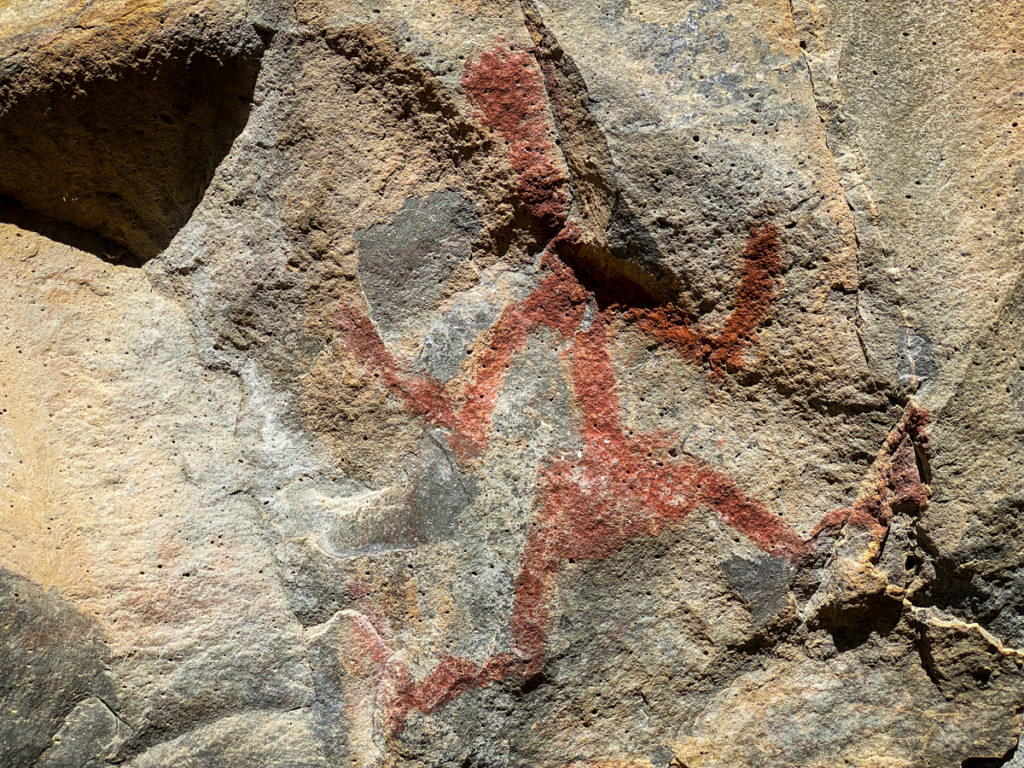 City of Rocks
Our next stop was the so-called City of Rocks, a small state park, protecting some nice rock formations. Overall a bit to crowded for our taste, but still a nice spot to visit for a day and stay the night.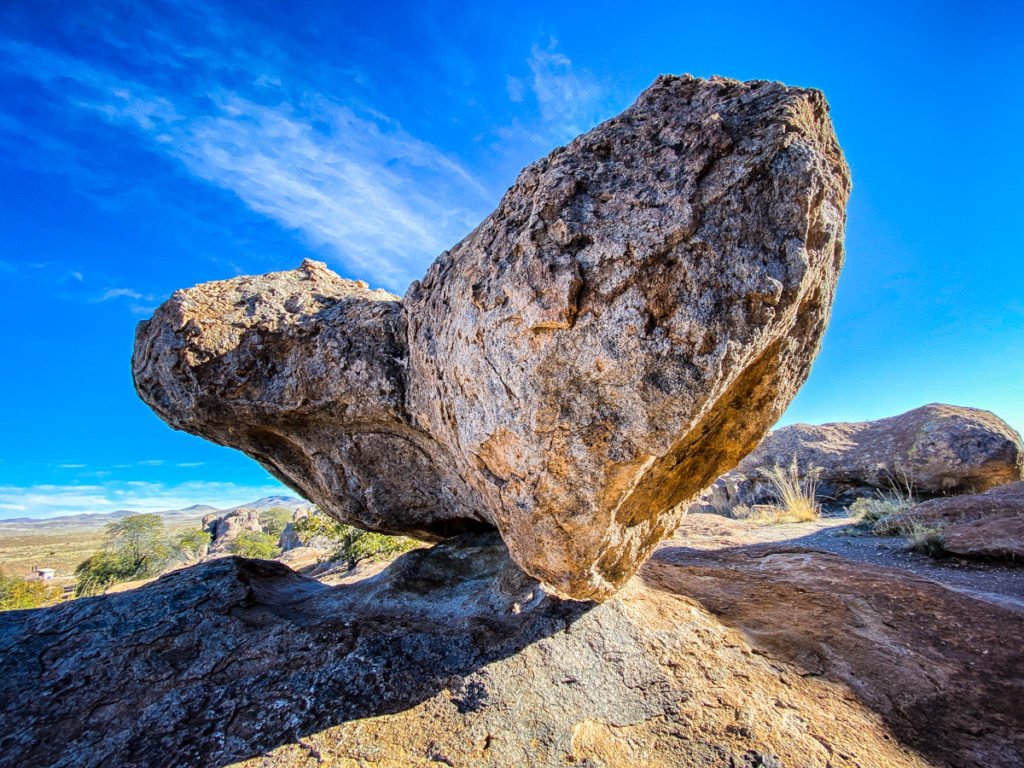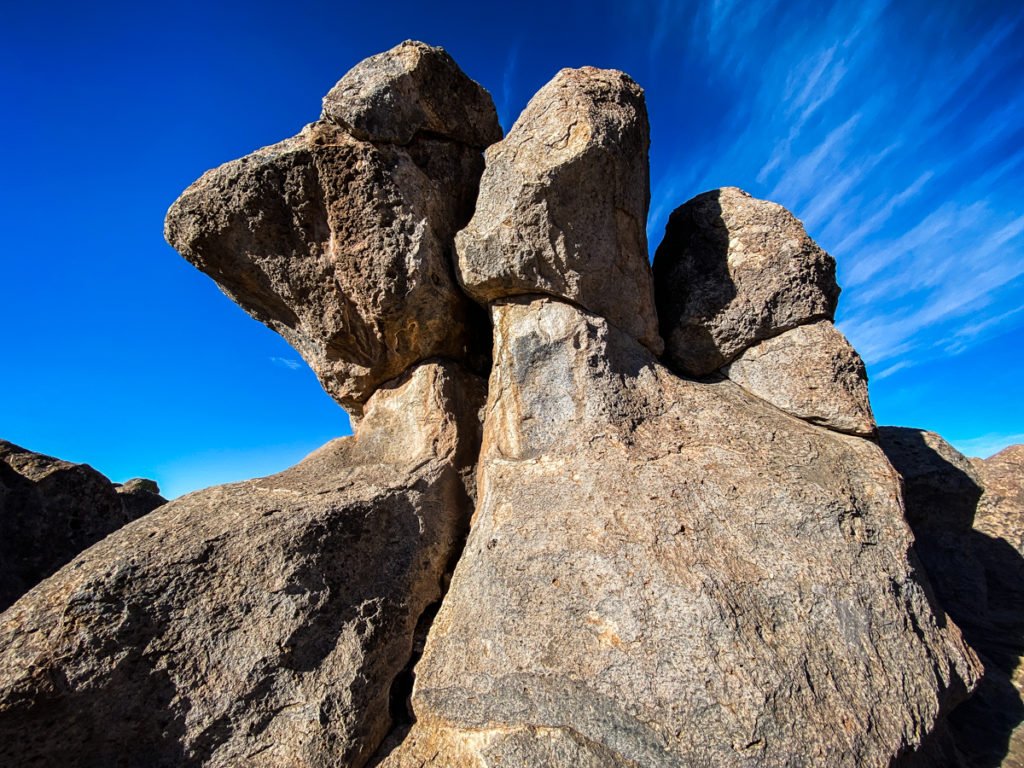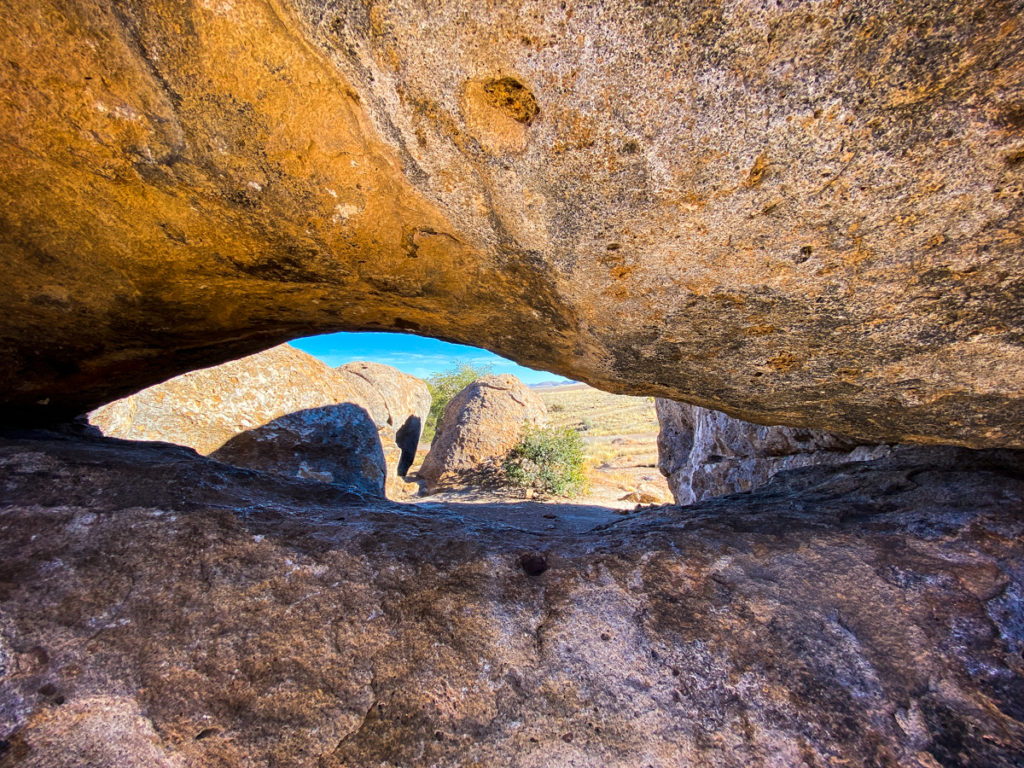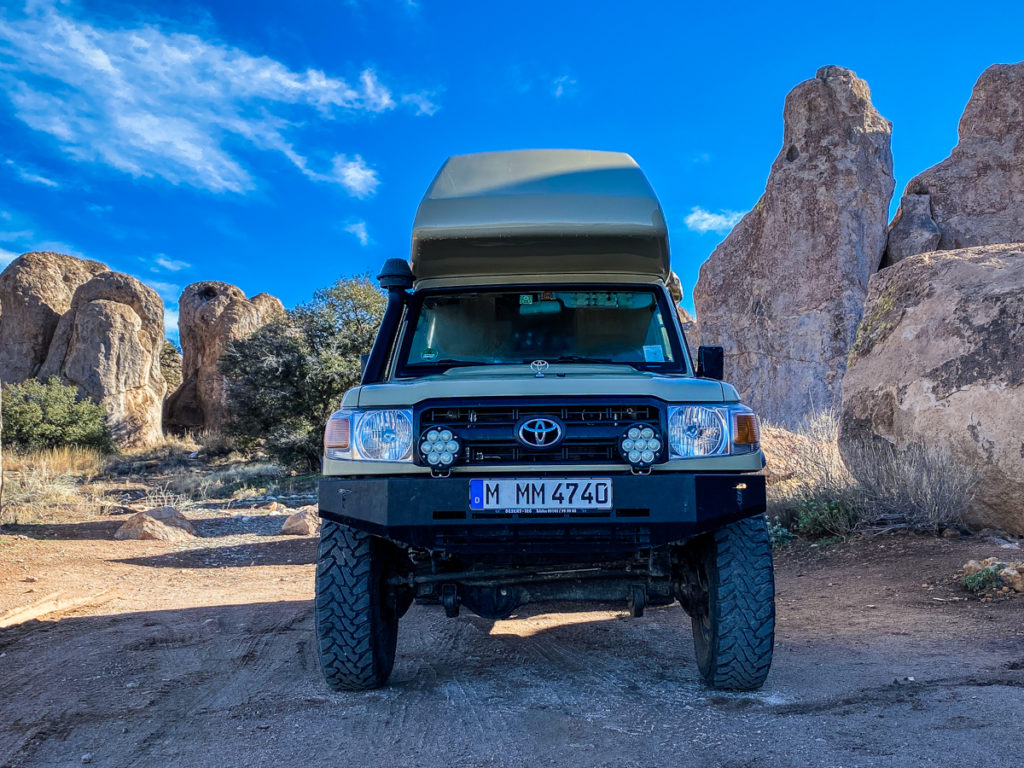 Next stop, well we do not know yet for sure, but most likely White Sands, so stay tuned. Kind of changing plans daily at the moment, so we will see. 😉