Two national parks in two days; also a bit differently than expected after all the stories we were told, but at least one was worth the visit. Even though if we had calculated the distance in advance properly, we might not have come here. Guess we need to start planning a bit better from now… 😉
White Sands National Park
We were so often told we have to go and see it, so we ended up with high expectations when we got here. What to say, maybe it was the wrong day (on a weekend), or the fact backcountry camping was not possible, as they allow it for tent only, we don't know. In the end we had a short look around and continued towards the next planned stop.
But yes, the dunes are as white as it seems. So take your sunglasses. 🙂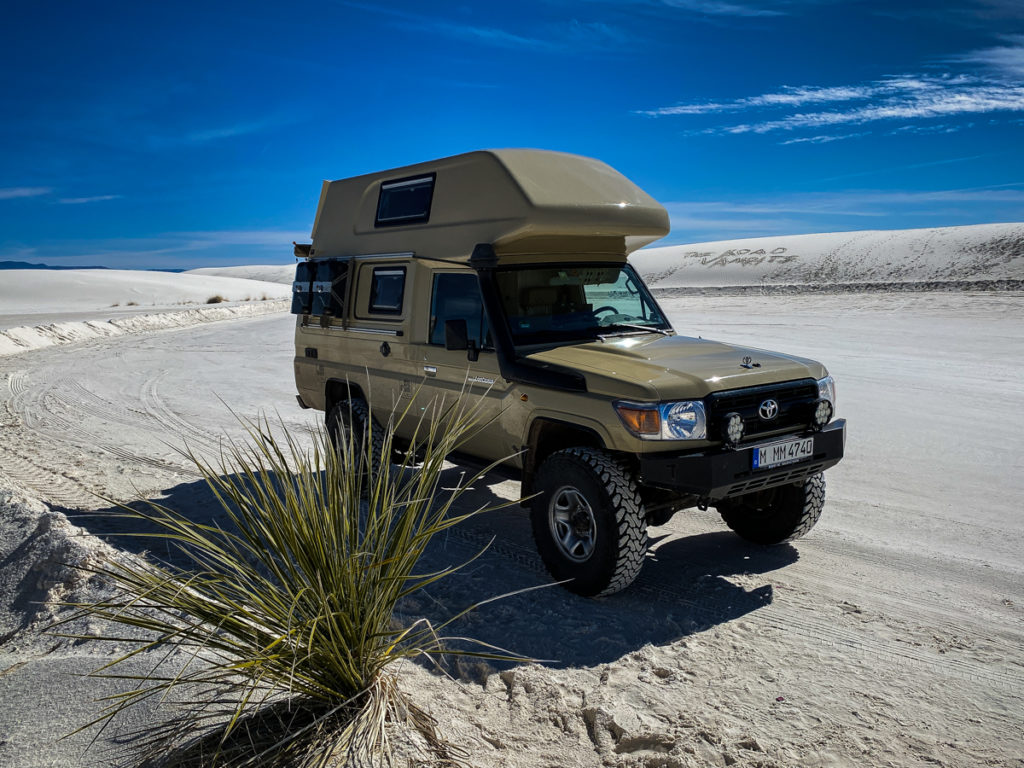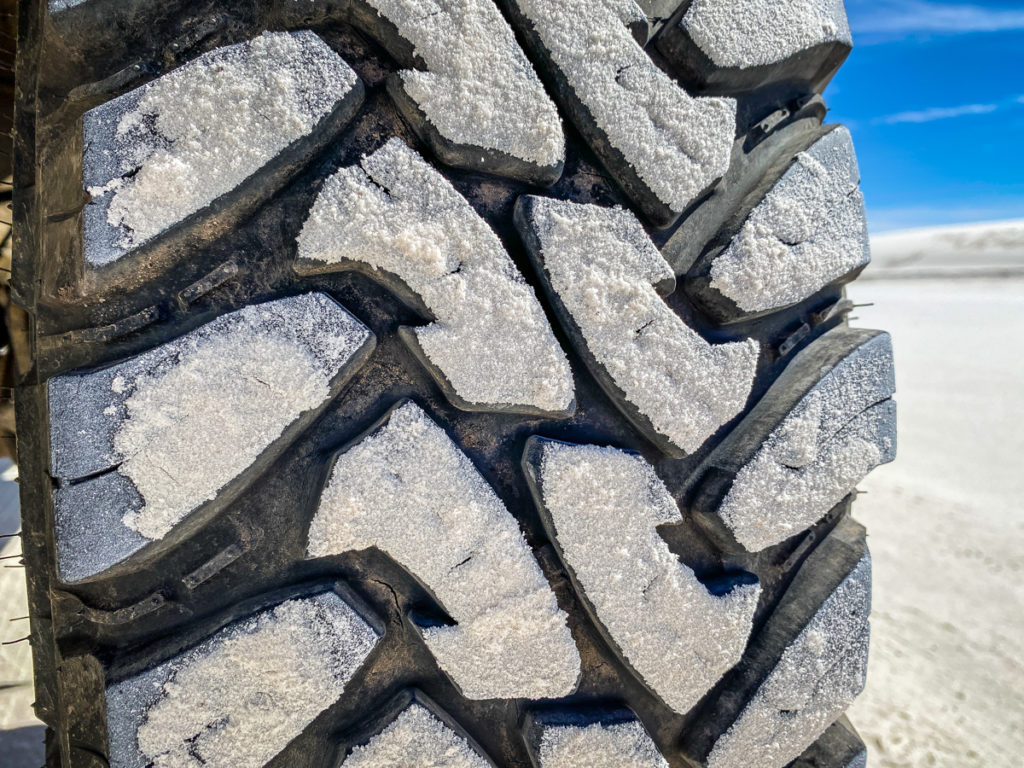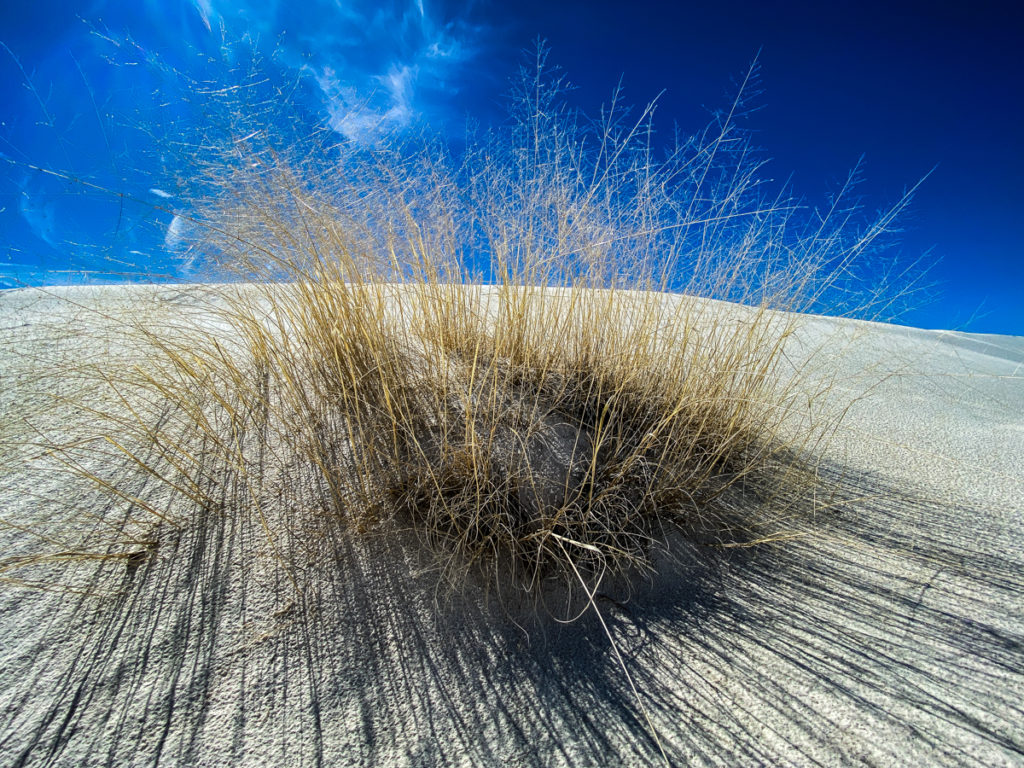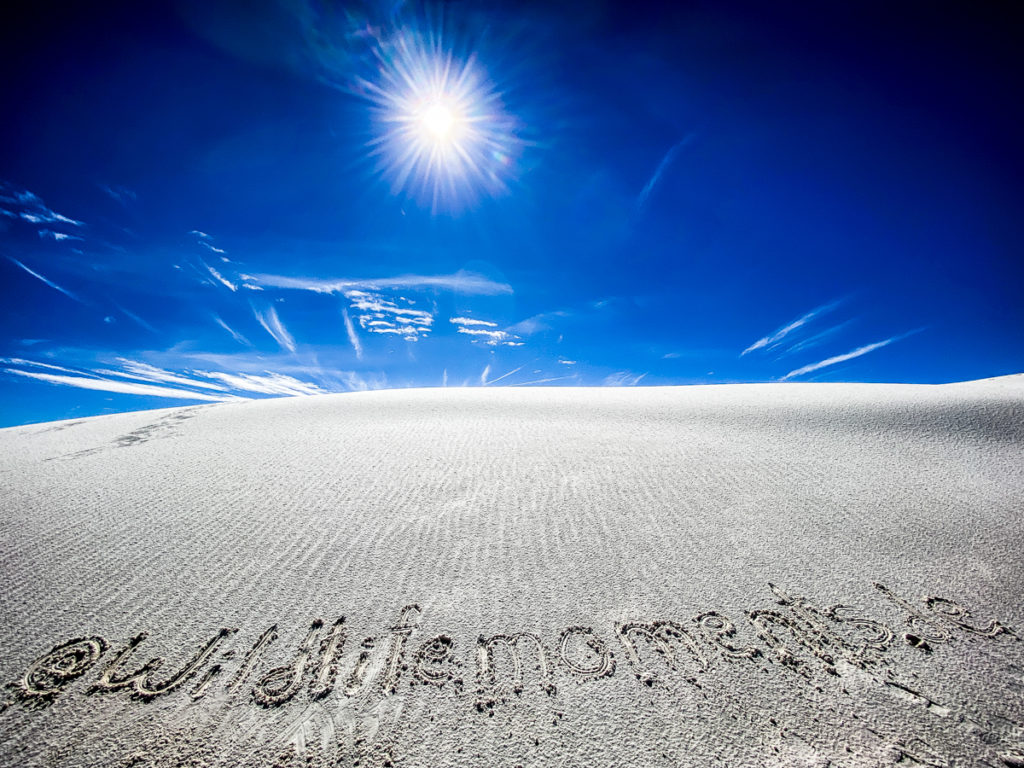 Carlsbad Cavern National Park
Next stop on our list, Carlsbad Cavern. Bit sceptical as we have seen so many caves and different occasions already, but getting here early in the morning we found a really impressive cave without huge crowds.
It is not necessarily the different formations that makes it so special, it is the size of the cave in combination with the formations.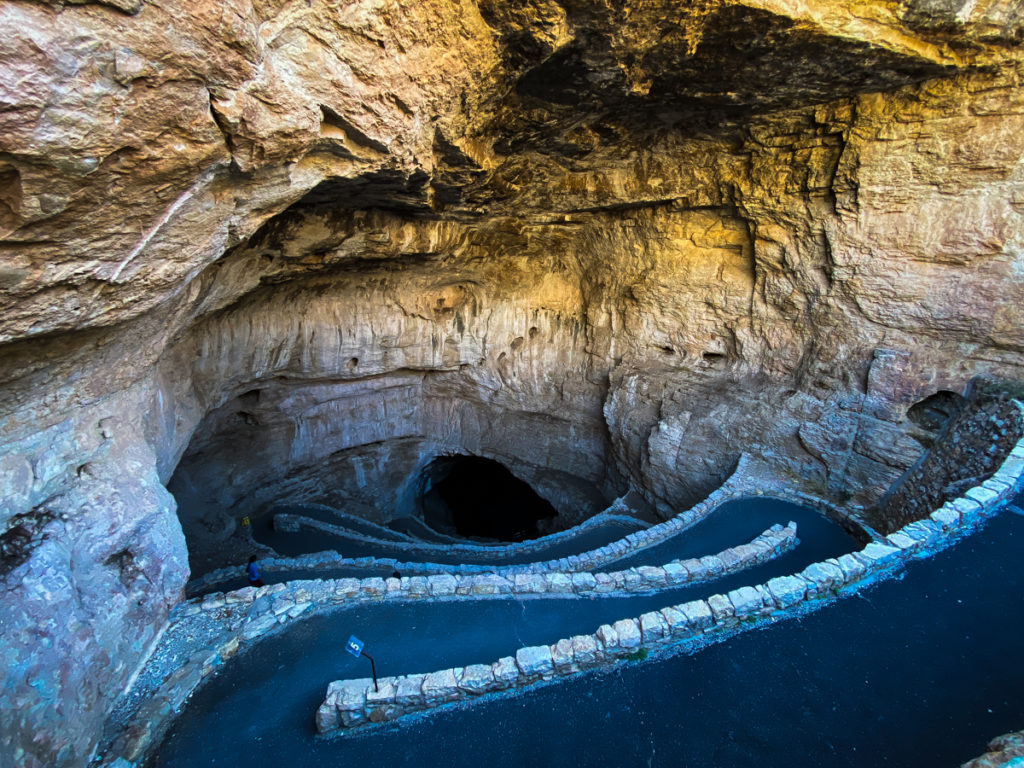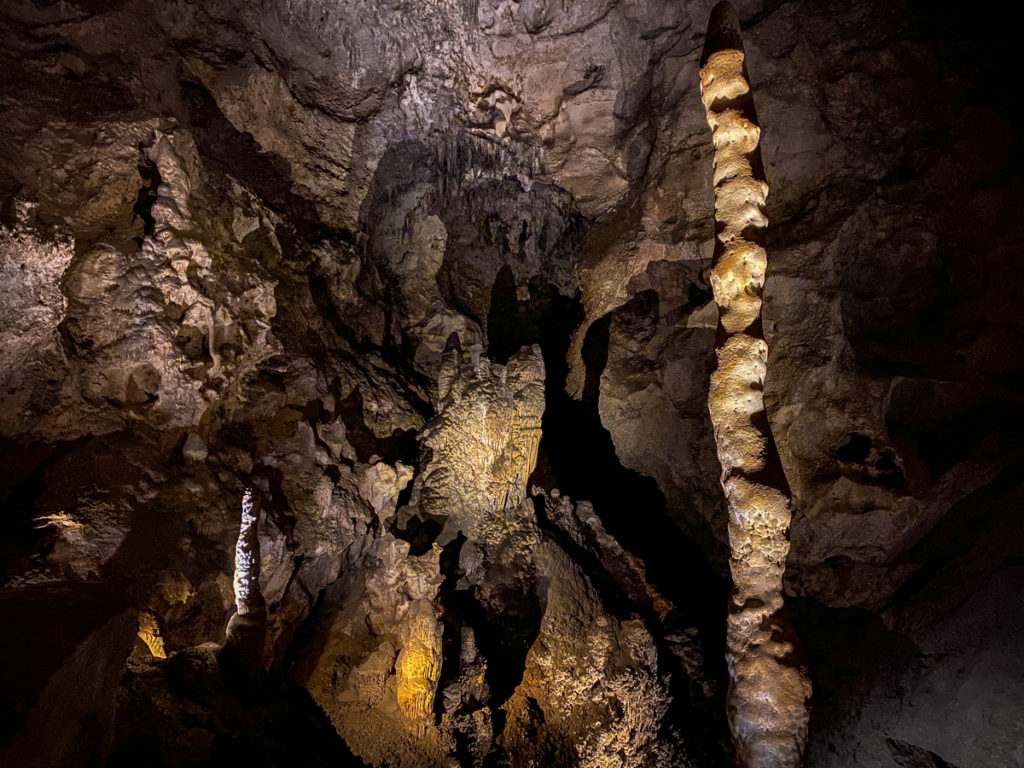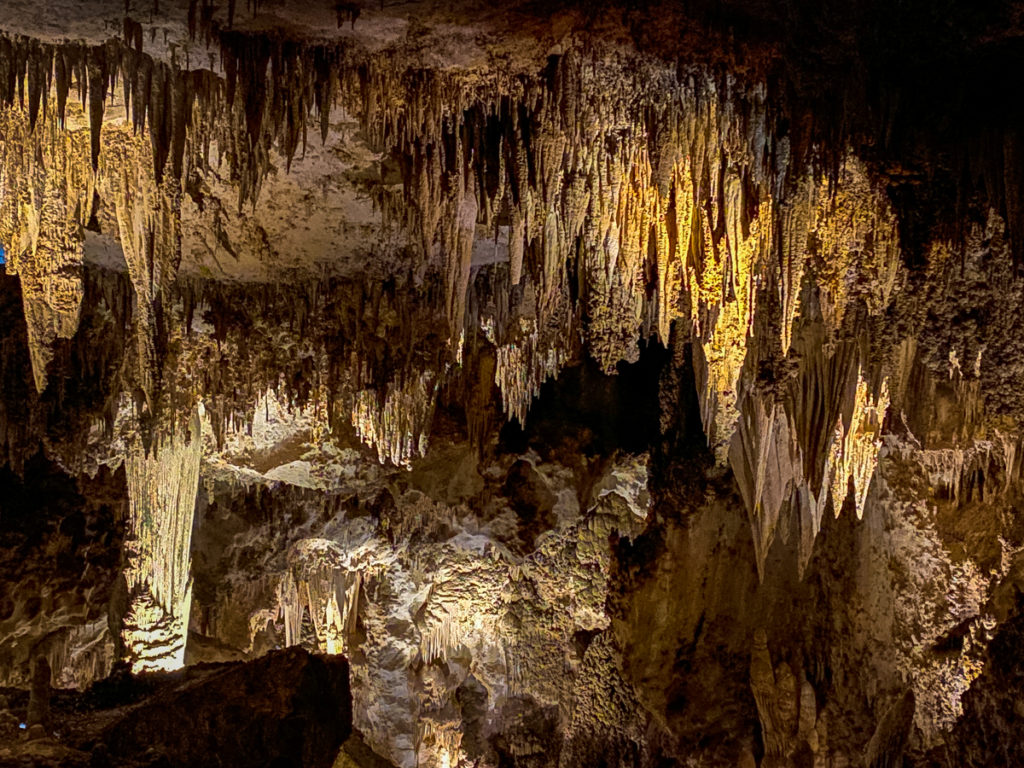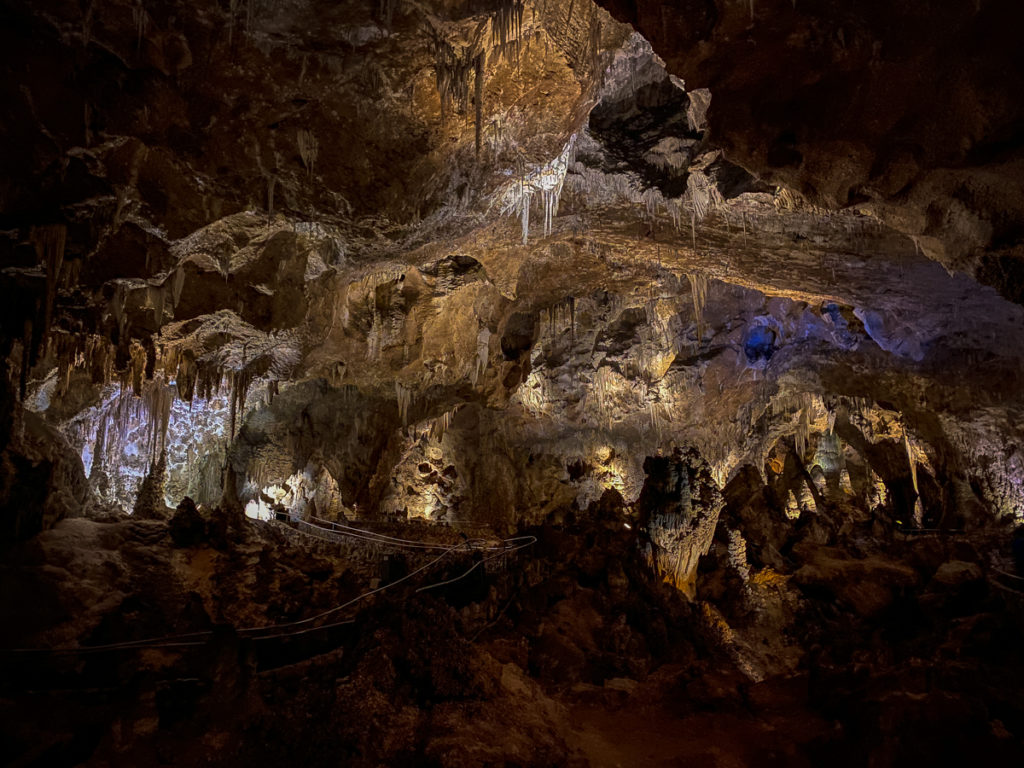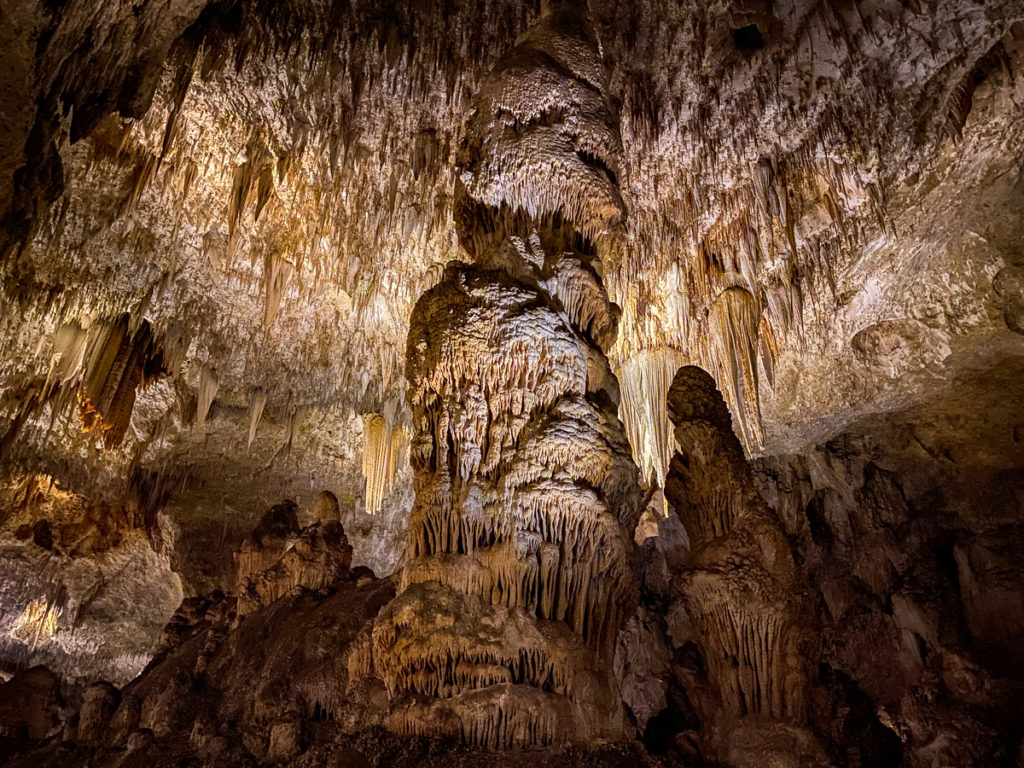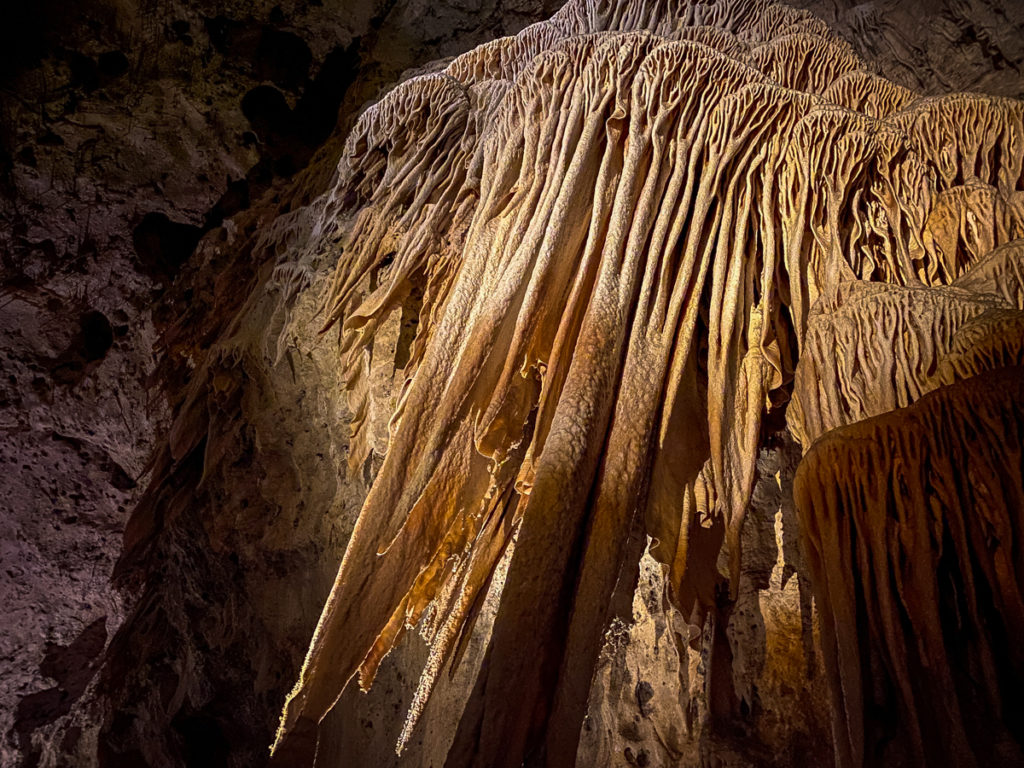 And not too far away we found a nice spot for the night, not far from the Sitting Bull Falls. Interesting thing with the strong blowing wind, the water did nearly not reach the ground. And depending on your position, there was a free shower included. 🙂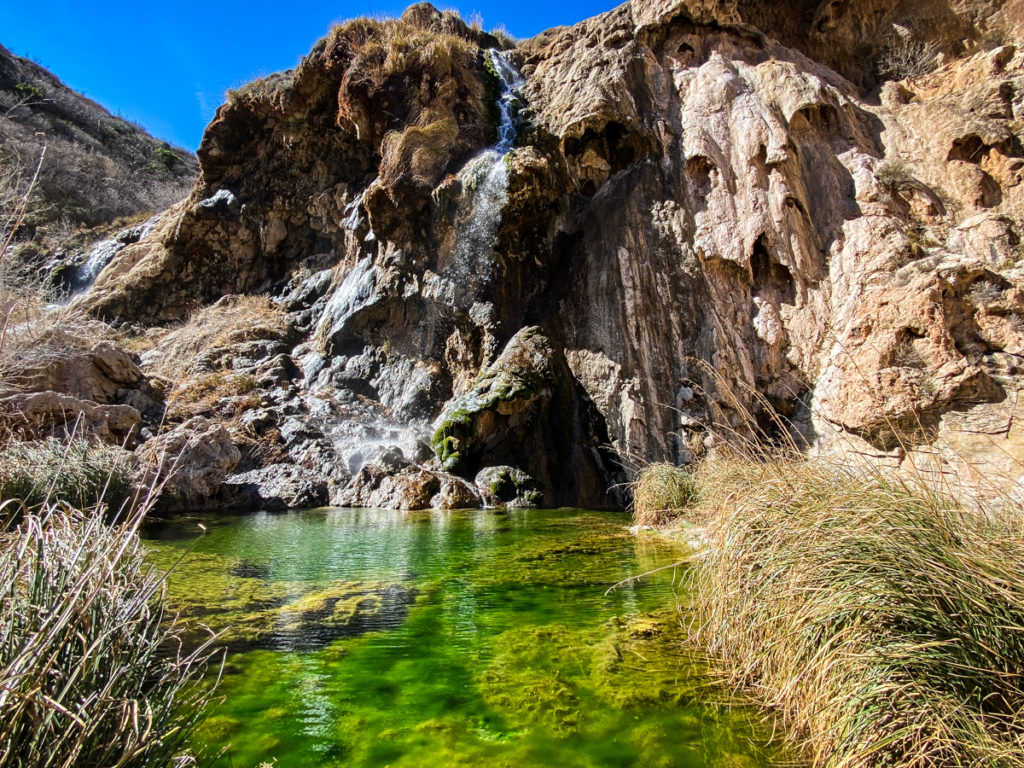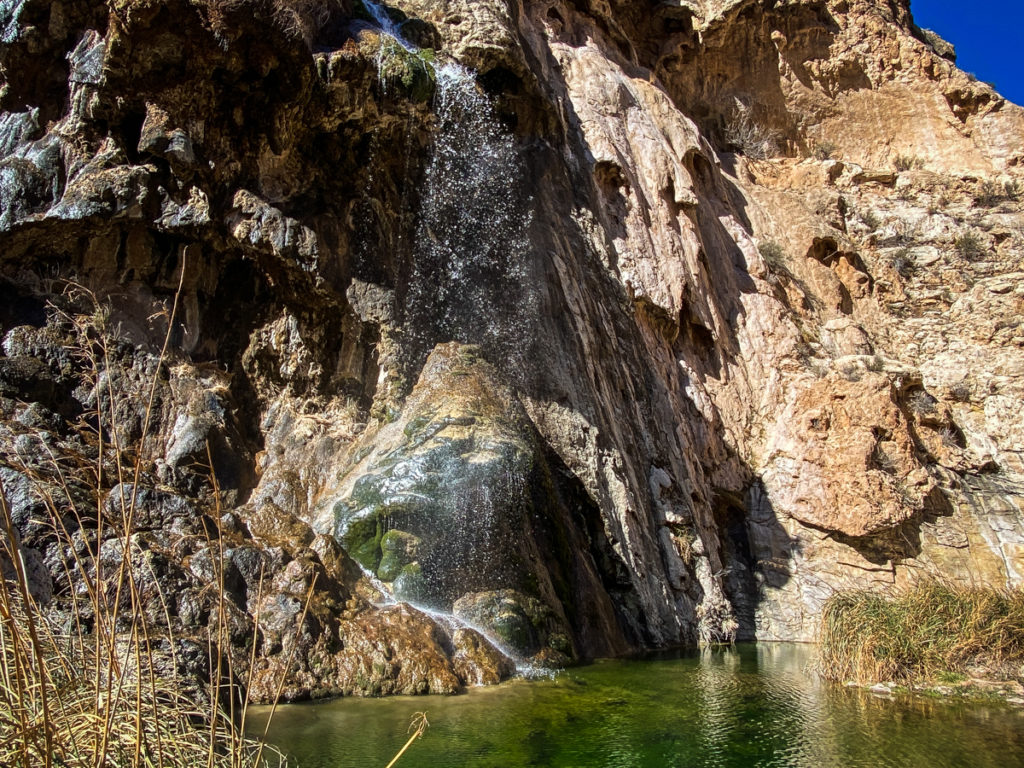 From here it is now time for us to head slowly back towards Arizona, but there will be at least one more stop here in New Mexico, the town of Roswell is waiting for us.
"The truth is out there. But so are lies."

Dana Skully, The X-Files, Season 1 😉
… but more on this next time.