A couple of days with ups and downs; Overlanding in days of Corona, not a sole pleasure, but what to do? That is the big question. For various reasons we decided to stay for now and continue to the extend possible, staying even more as before away from people. We believe Utah is a great place to do so, but we will see.
In any case, there are still so many beautiful spots to explore, some more know and others rather unknown and off the beaten path. Like the following one…
Little Egypt
Honestly ones more a spot we do not know why it is named like this, but a beautiful one. Another piece of public land here in Utah we enjoyed a lot, first of all to walk around and explore, but also as a campsite.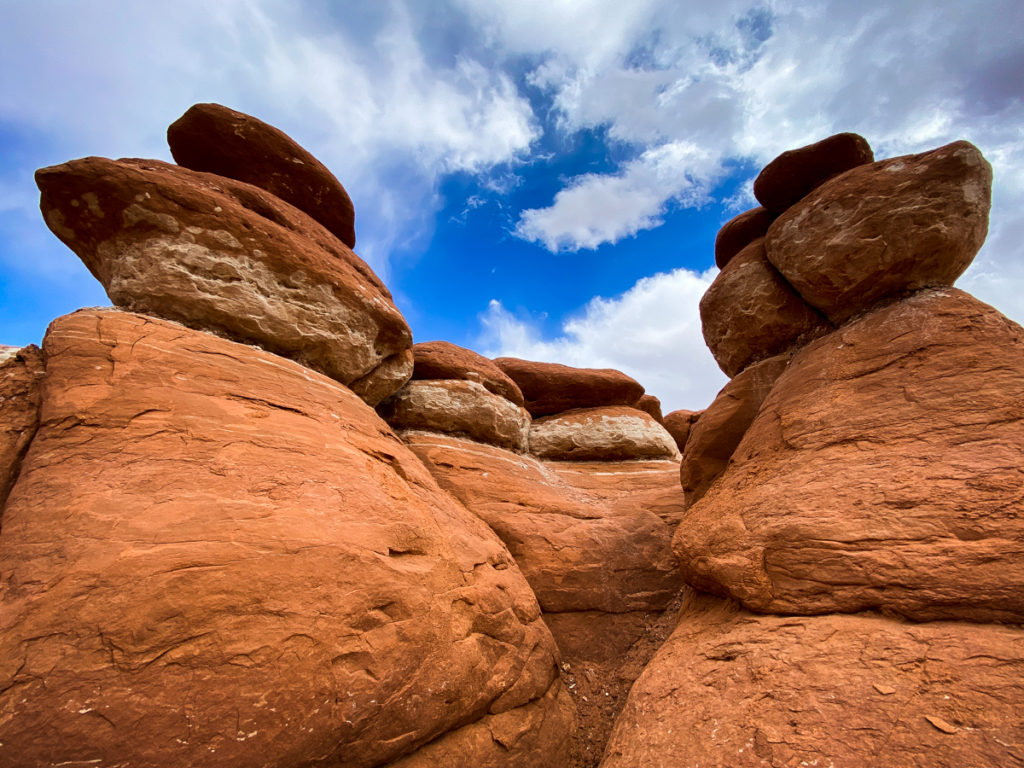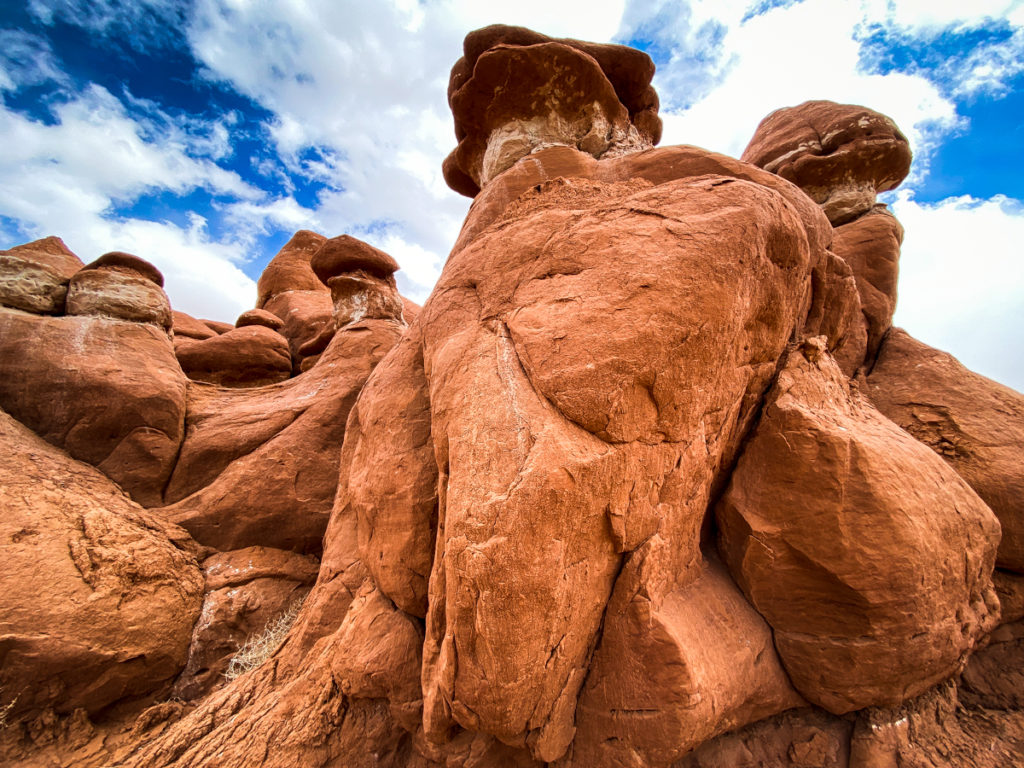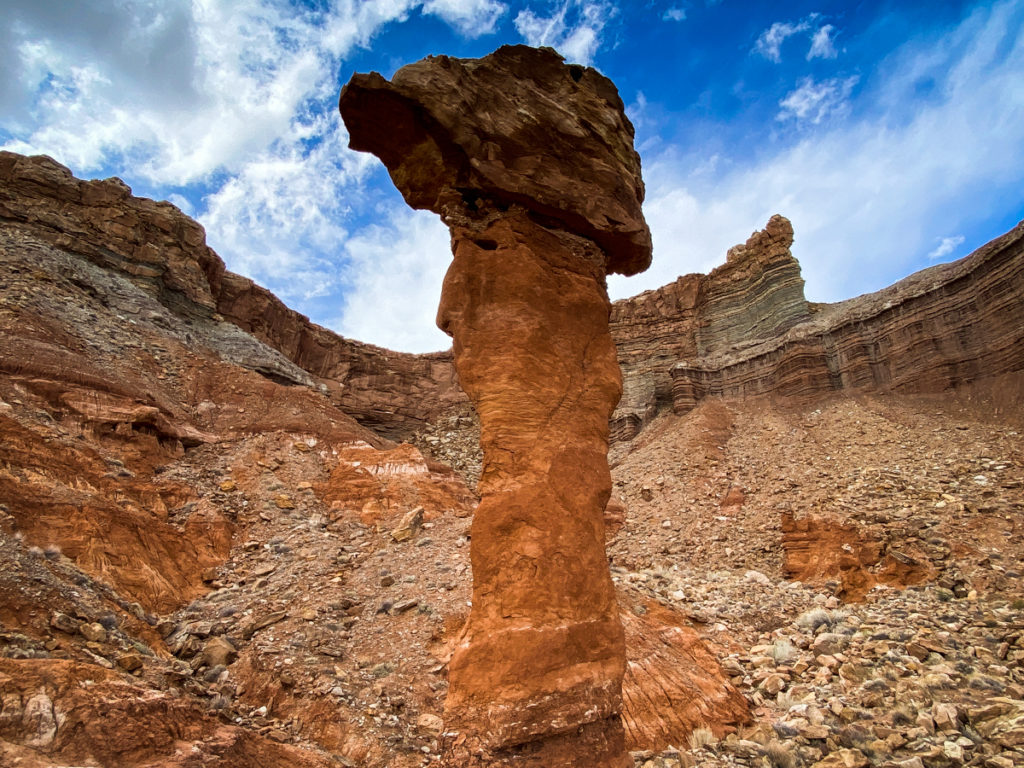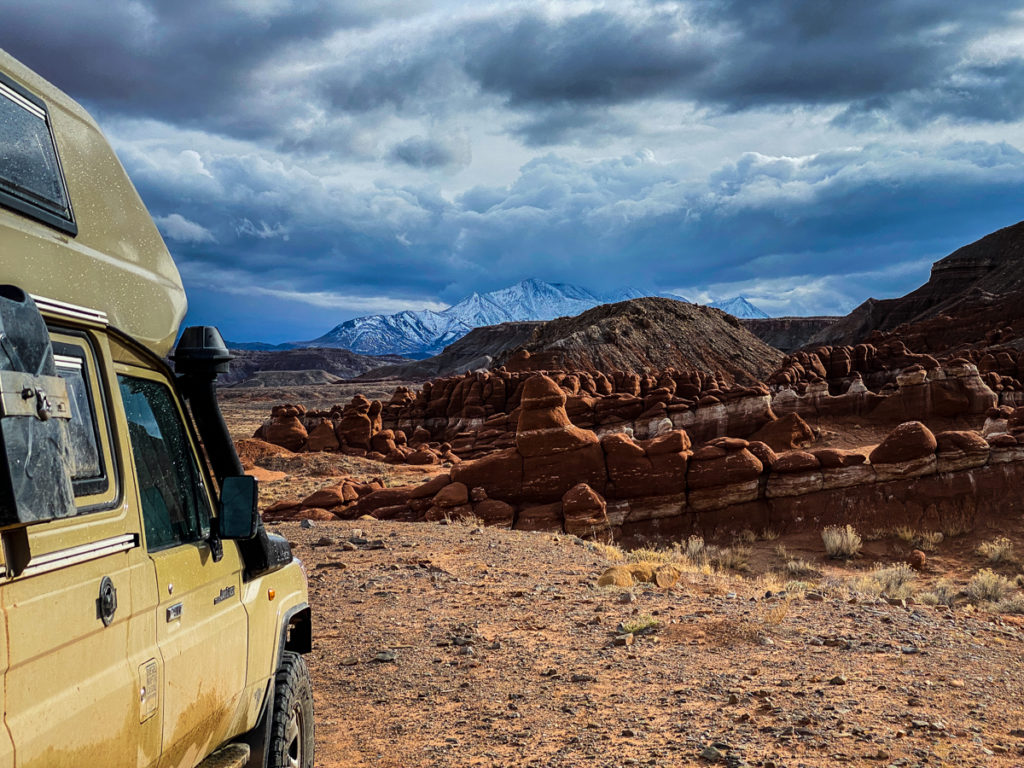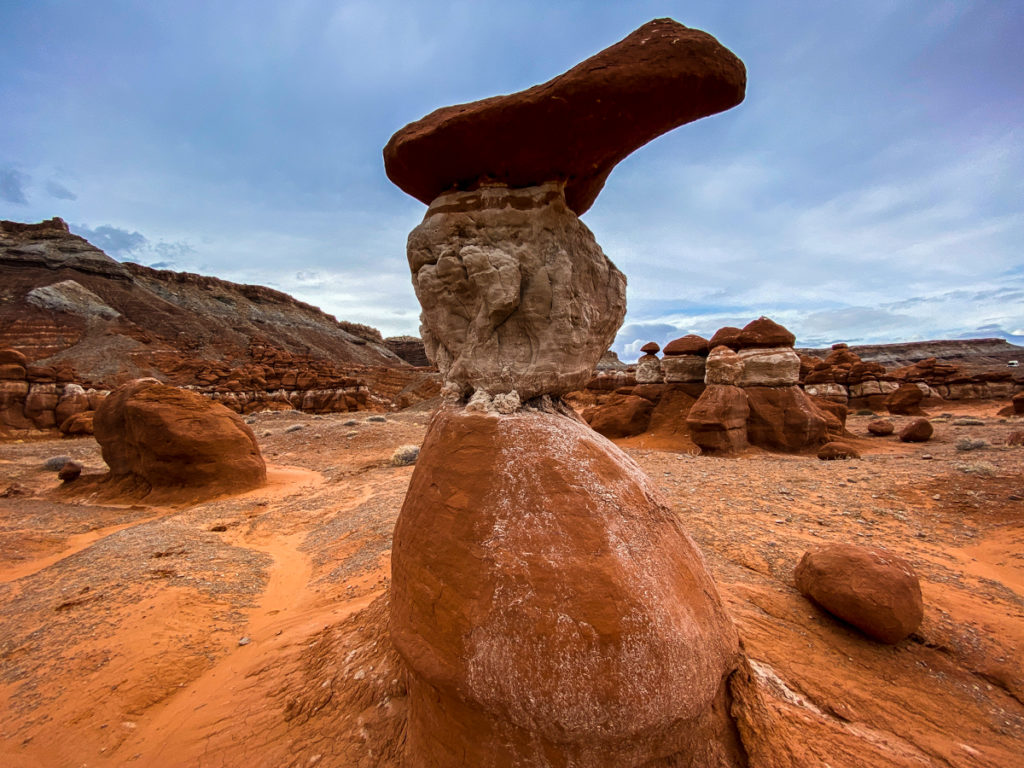 If we would be on a normal vacation trip, we might not have stopped here, but as we have the time, what a great find. But next morning we decided to move on…
Natural Bridges National Monument
…and suddenly on our way to the Natural Bridges National Monument we are back in winter. Well, also that can happen to you in Utah in March.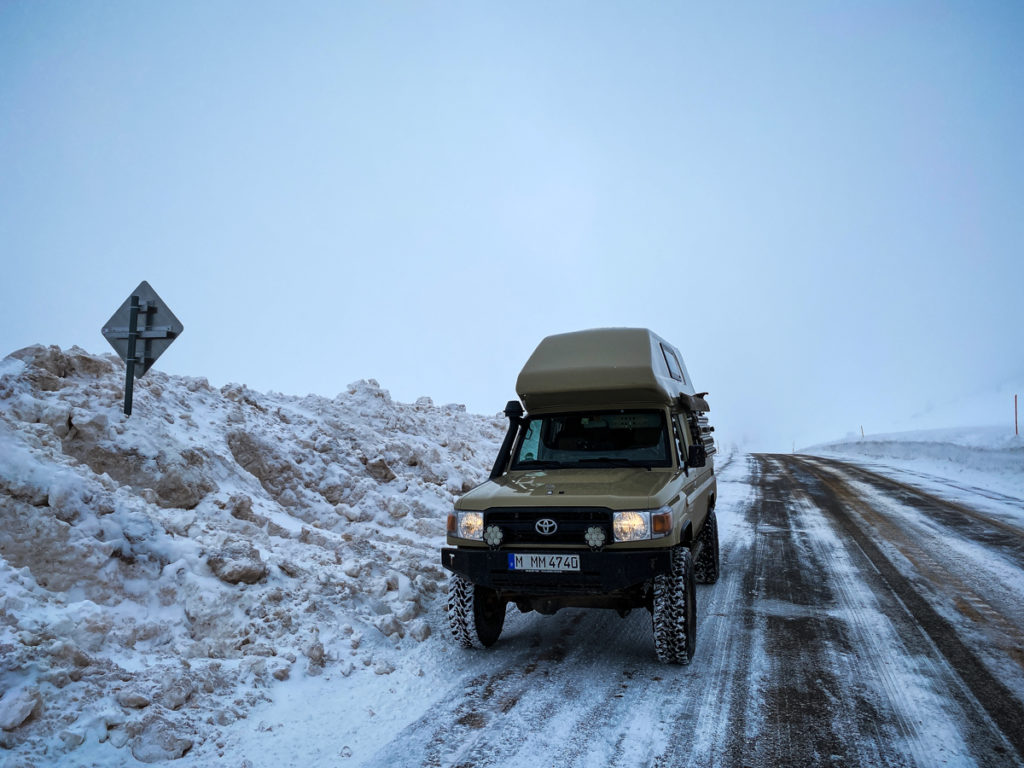 But nothing that stopped us from the nice little hike down into the canyon.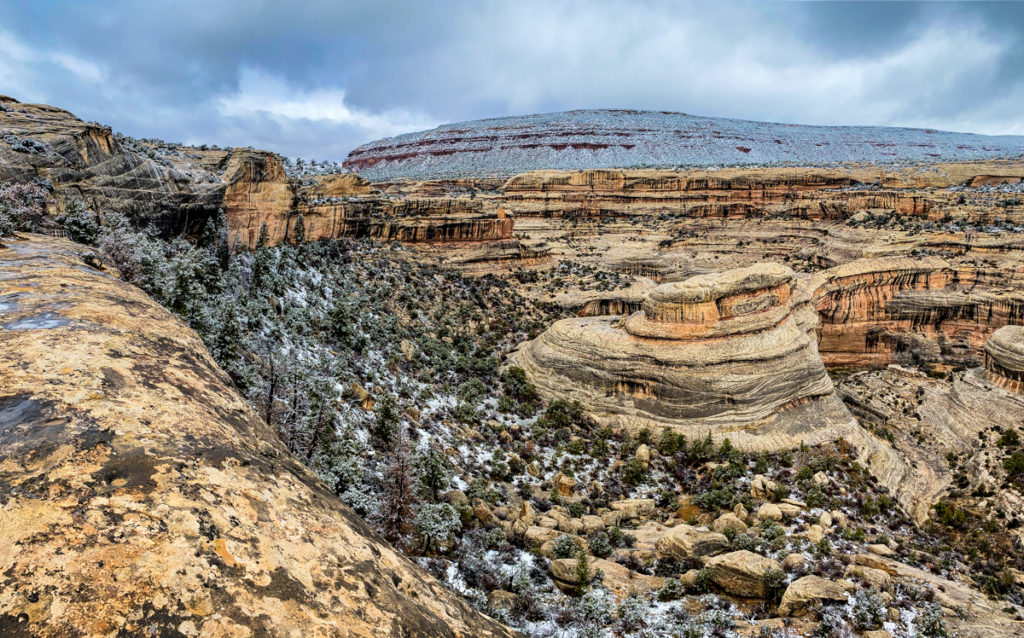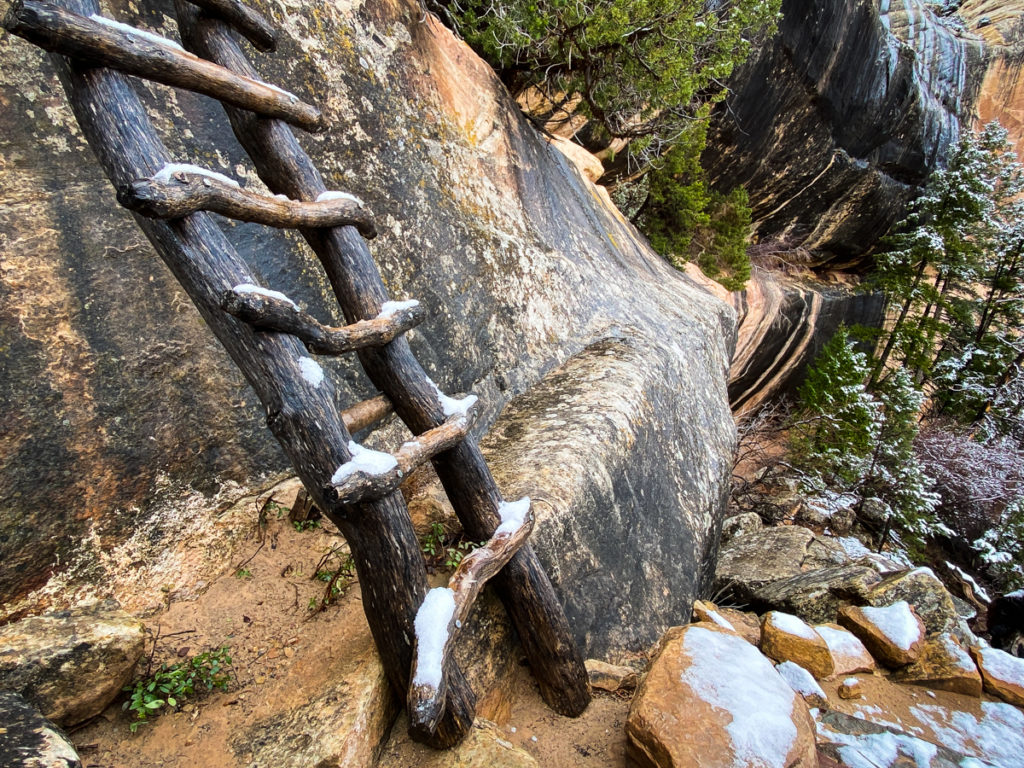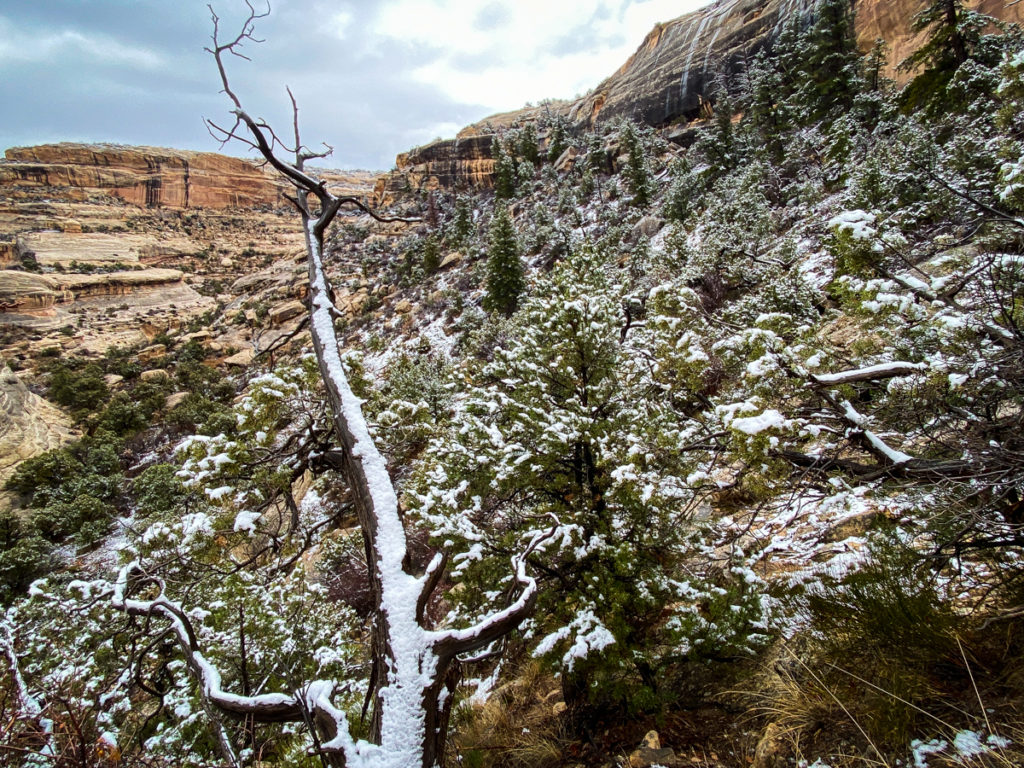 And for what reason? Well for exploring some of the largest natural bridges on this planet. There is still debate on-going which one is the largest, depending on whom you ask, but surely these two were impressive. Beside that the beautiful little waterfall was a nice add-on, perfectly illustrating why slot canyons and rain can be a dangerous combination.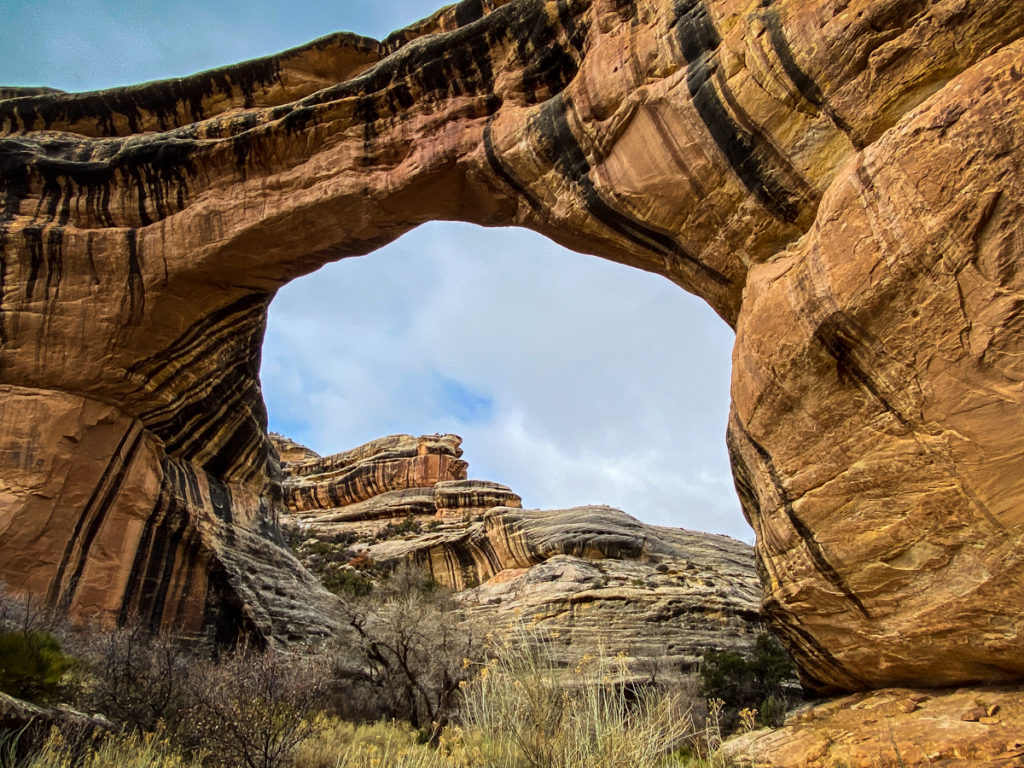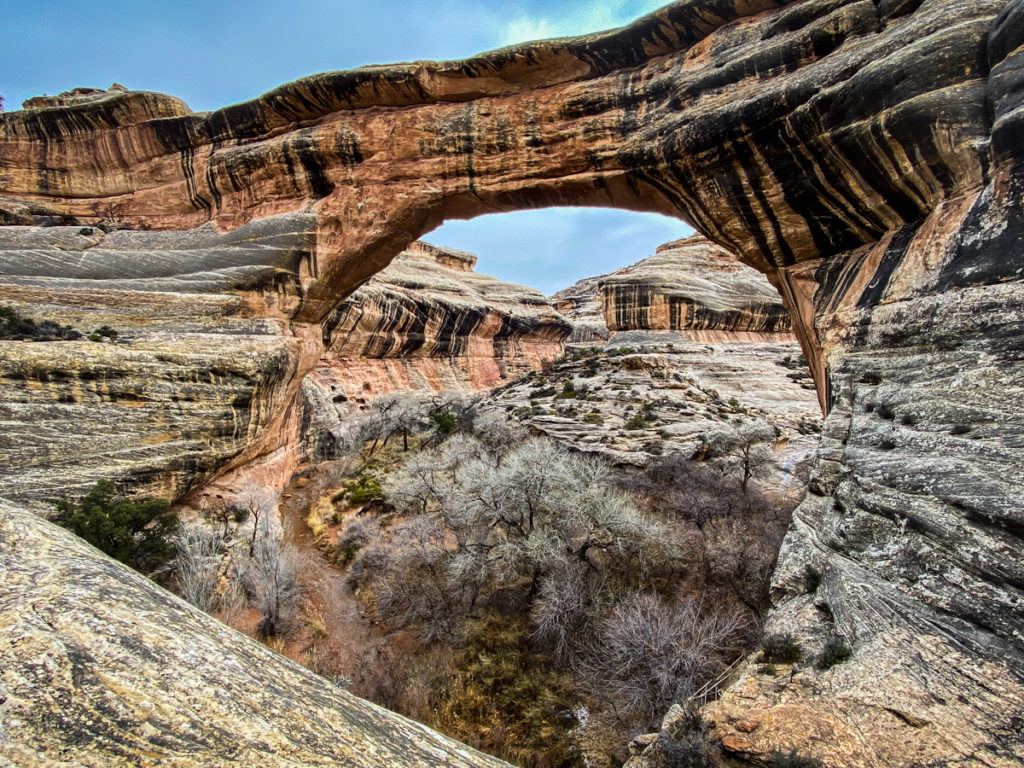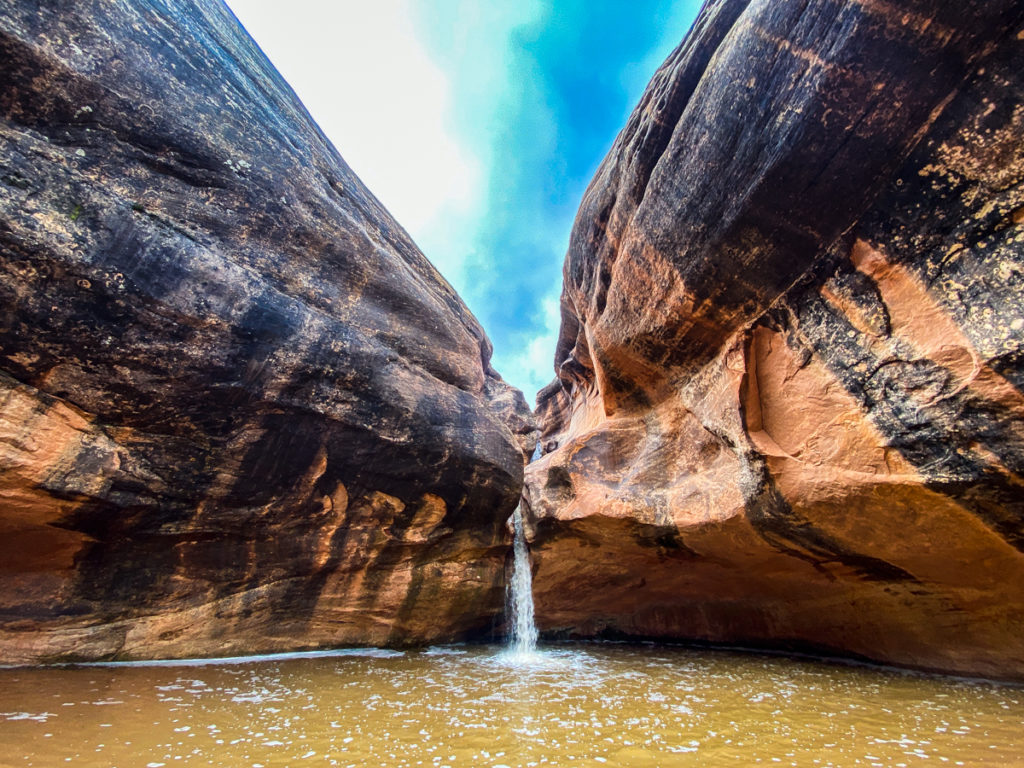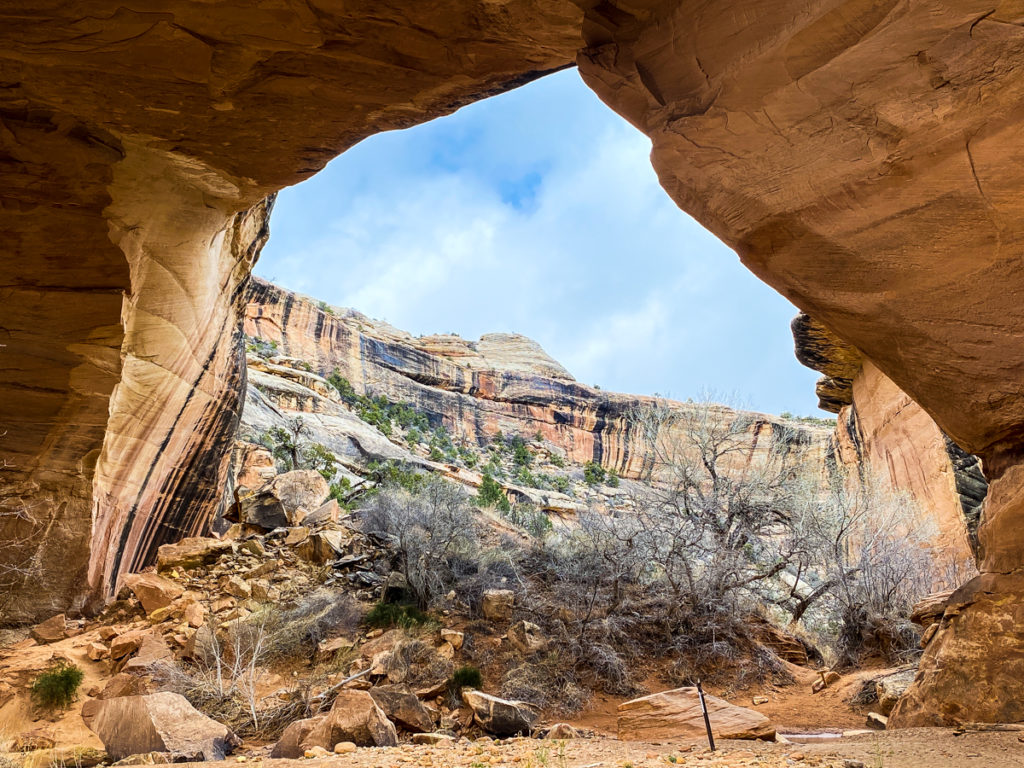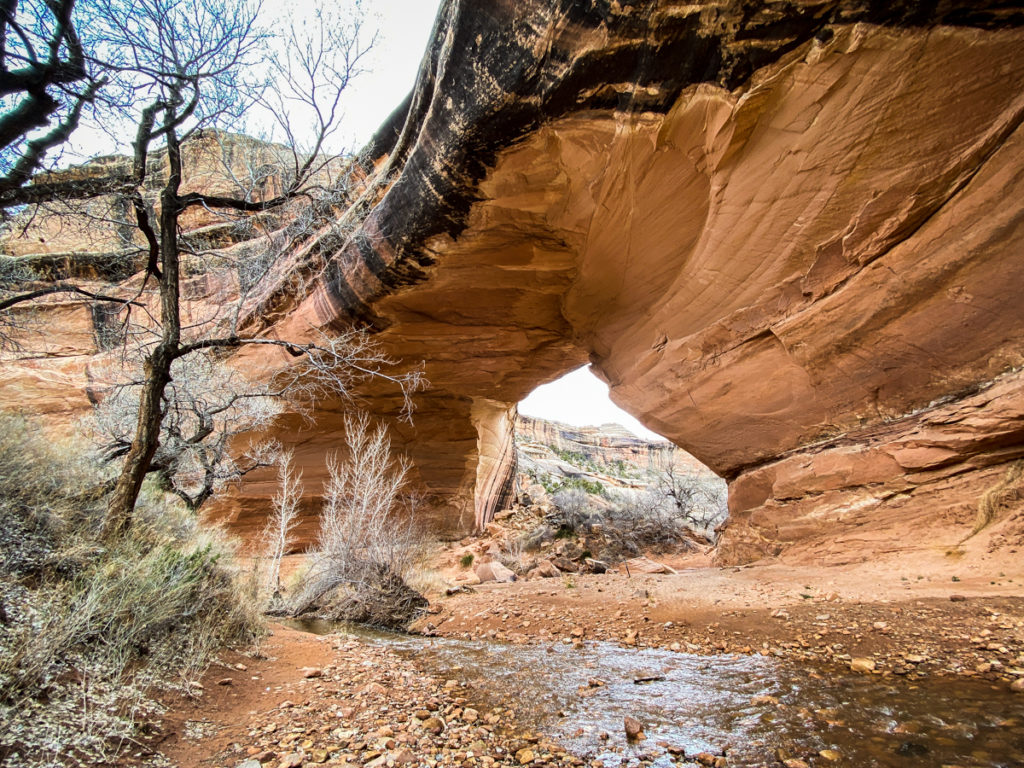 From here we decided to head a bit more South, to the Valley of the Gods and the famous Monument Valley. Planning to spent a bit of time out there, just camping and hanging around, basically staying away from people these days.
So join us in "Social Distancing" in the next blog again.