Litchfield national park is a beautiful place; we were told, even much nicer than Kakadu NP. Well, we will see soon, but for sure it is a nice place. The beauty comes in my eyes through the combination of amazing waterfalls with crystal clear rock pools, monsoon forest and the wildlife (if you keep your eyes open and have also some luck).
And for sure we had some luck this time, like with this beautiful snake, a Common Tree Snake…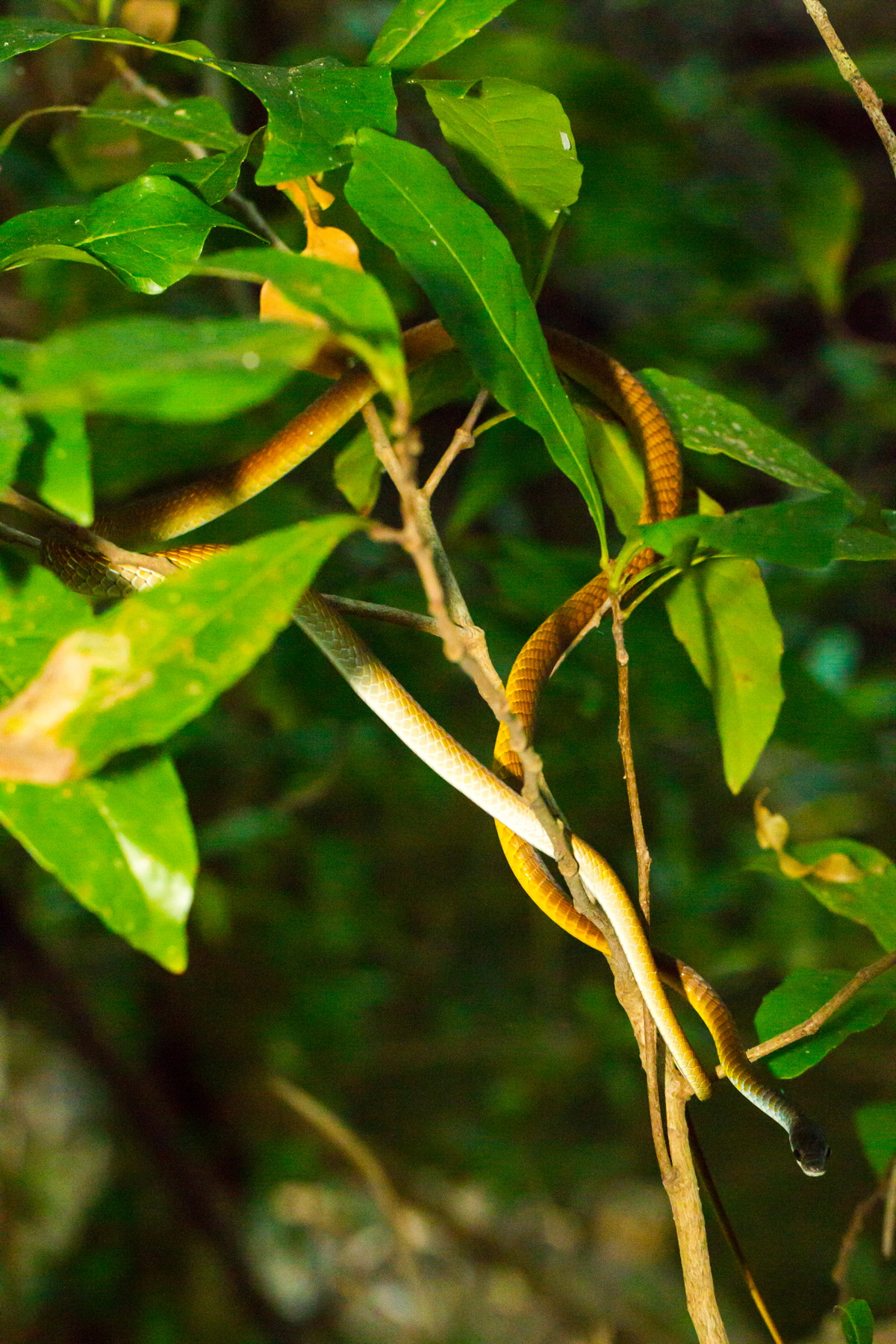 Unfortunately we had the wrong camera with us (just the tiny little GoPro), so I had to run 135 stairs up in the tropical climate to fetch the right one, but it was worth it, I would say. In my opinion one of the most beautiful ones we have seen so far.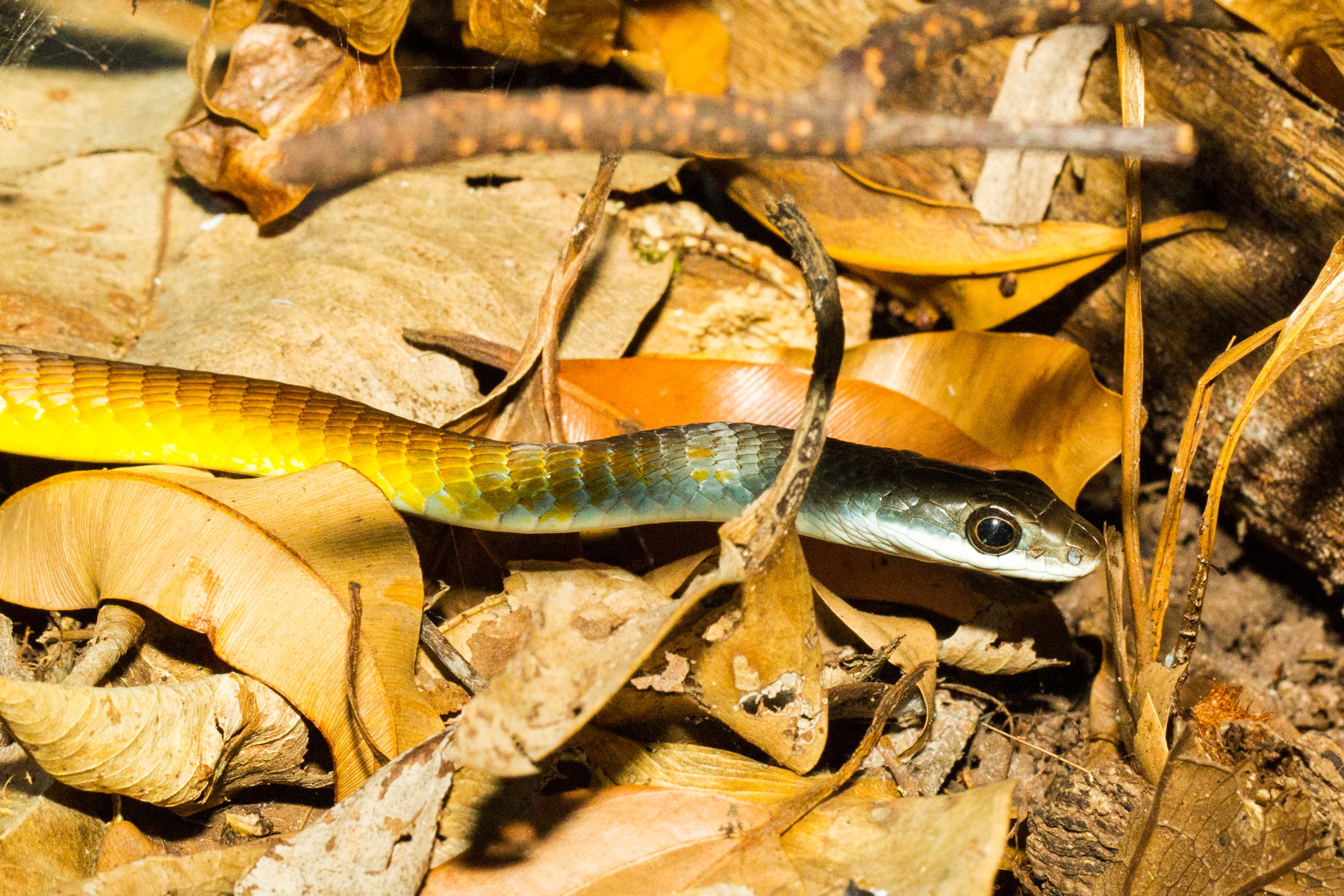 Some of you might even like this one less than the snake, but interesting to see how this spider was catching a grasshopper during the night.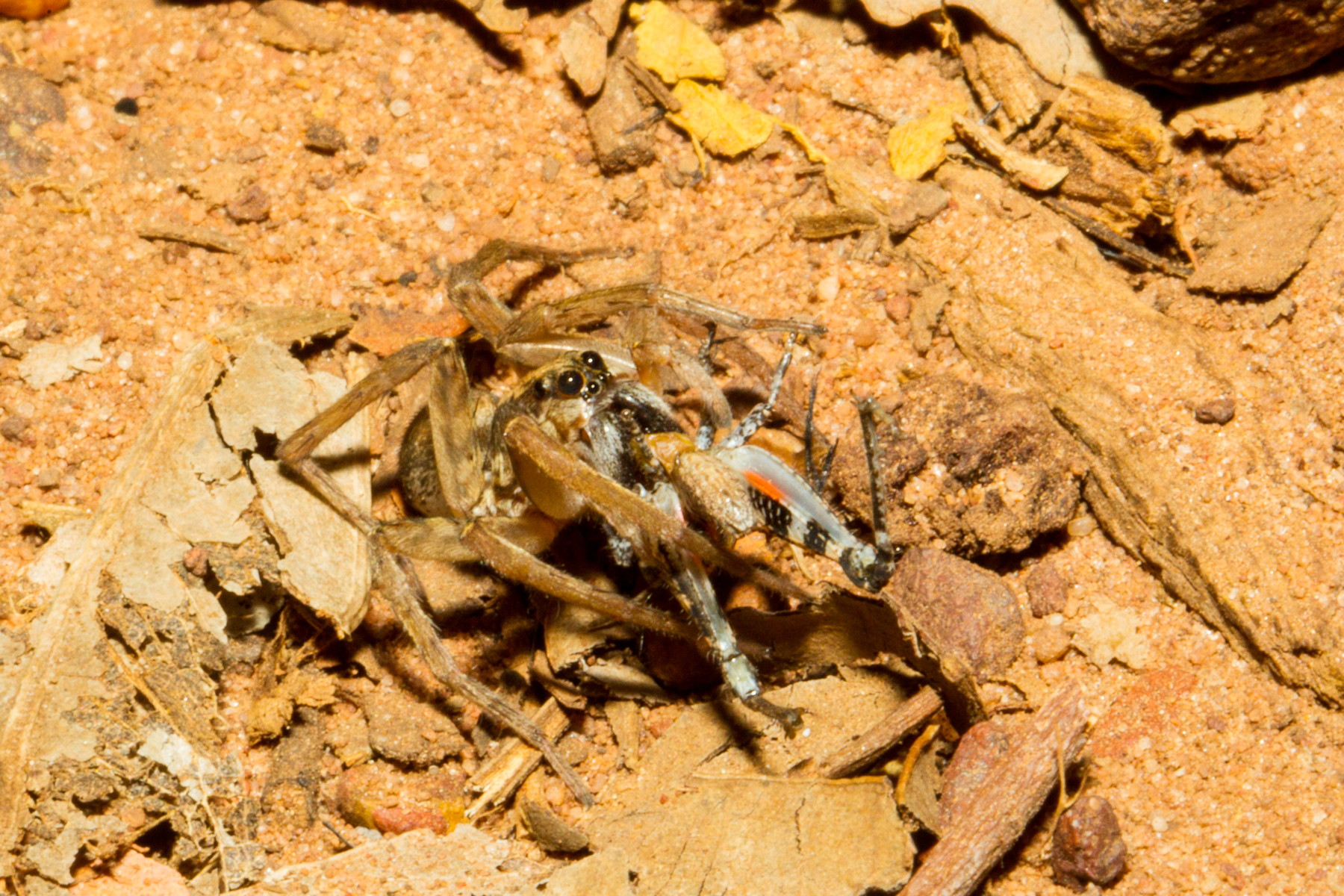 Bit of a "fun" this morning was the high-jump Karin was presenting when finding the skin of a rather big spider on her camping chair, while having a morning coffee… 🙂 The big question is now, where is the spider?
But enough about snakes and spiders, let's come to the waterfalls. As said, this is what Litchfield is famous for, and they are really nice, like the Wangi Falls.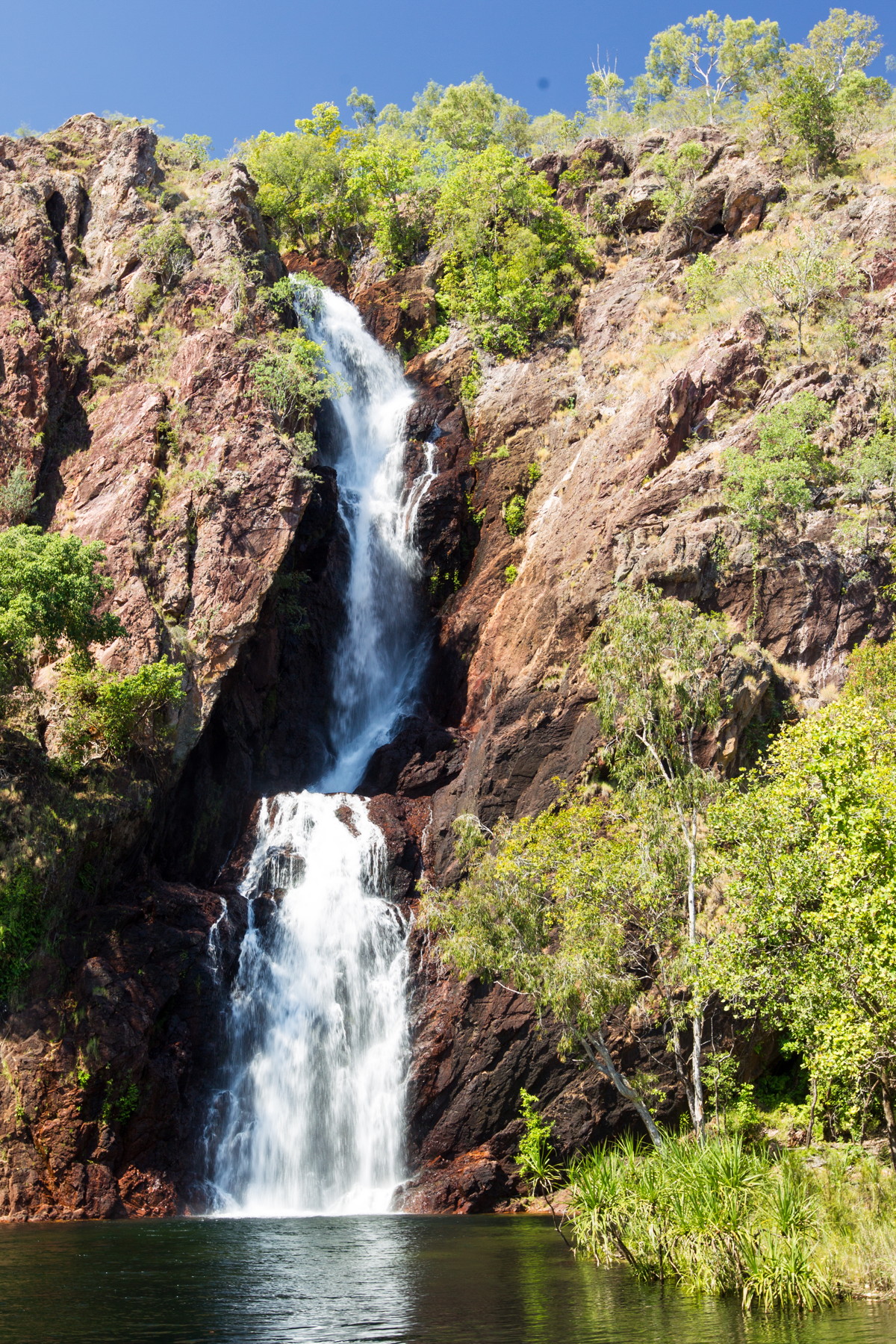 However they are rather many people as the access to the water is so easy, other falls are as beautiful, but much less crowded, as you need to walk some stairs, like the Florence Falls. It is interesting to see how the amount of people decreases with the number of meters (not kilometers) you need to walk. 🙂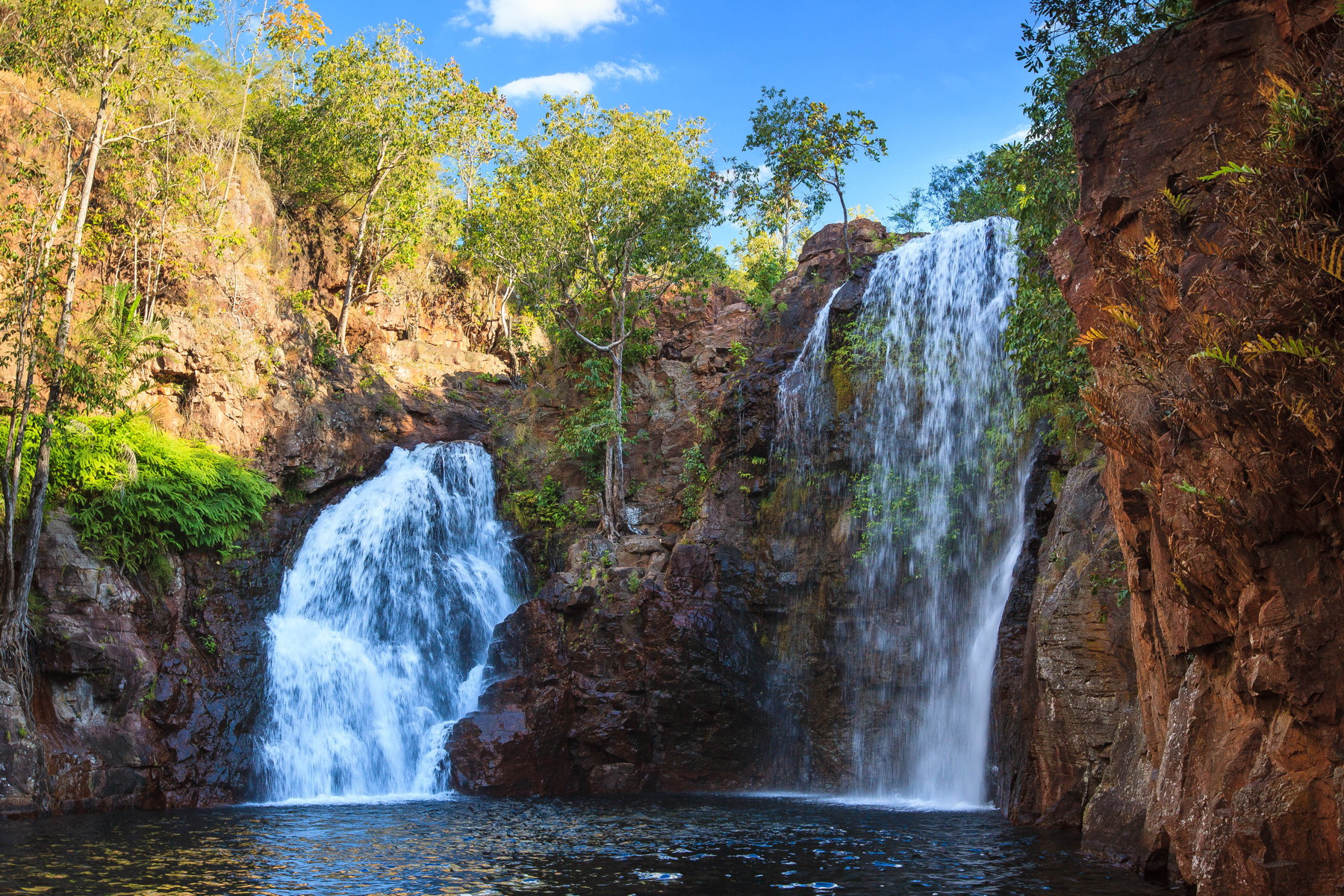 And of course some other smaller rock-holes, always a good place for a swim in the morning that once again can replace a shower.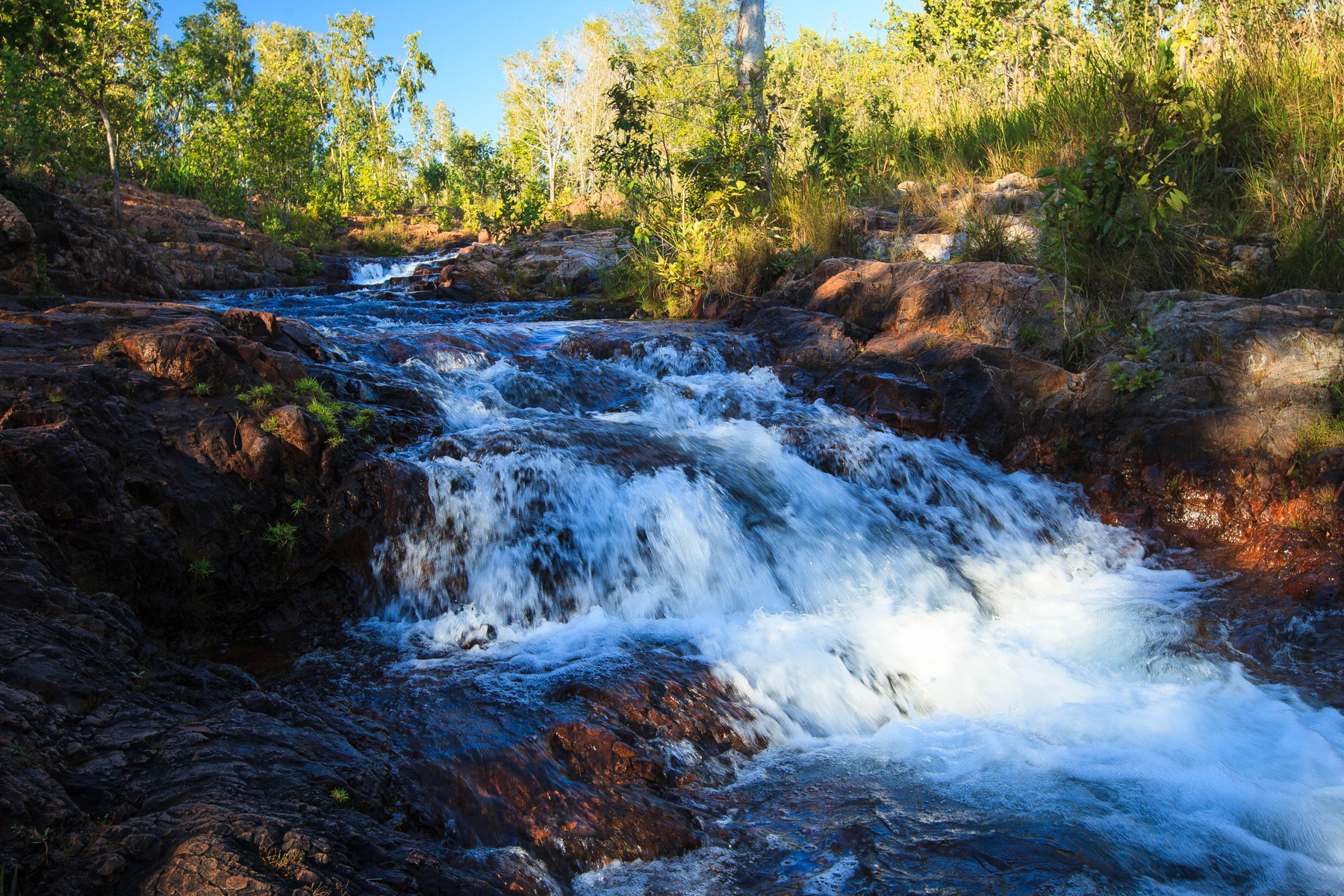 Beside the nice waterfalls, also the "Lost City" is worth a visit, with some amazing rock formations. At least we were reminded to some Maya ruins in Mexico.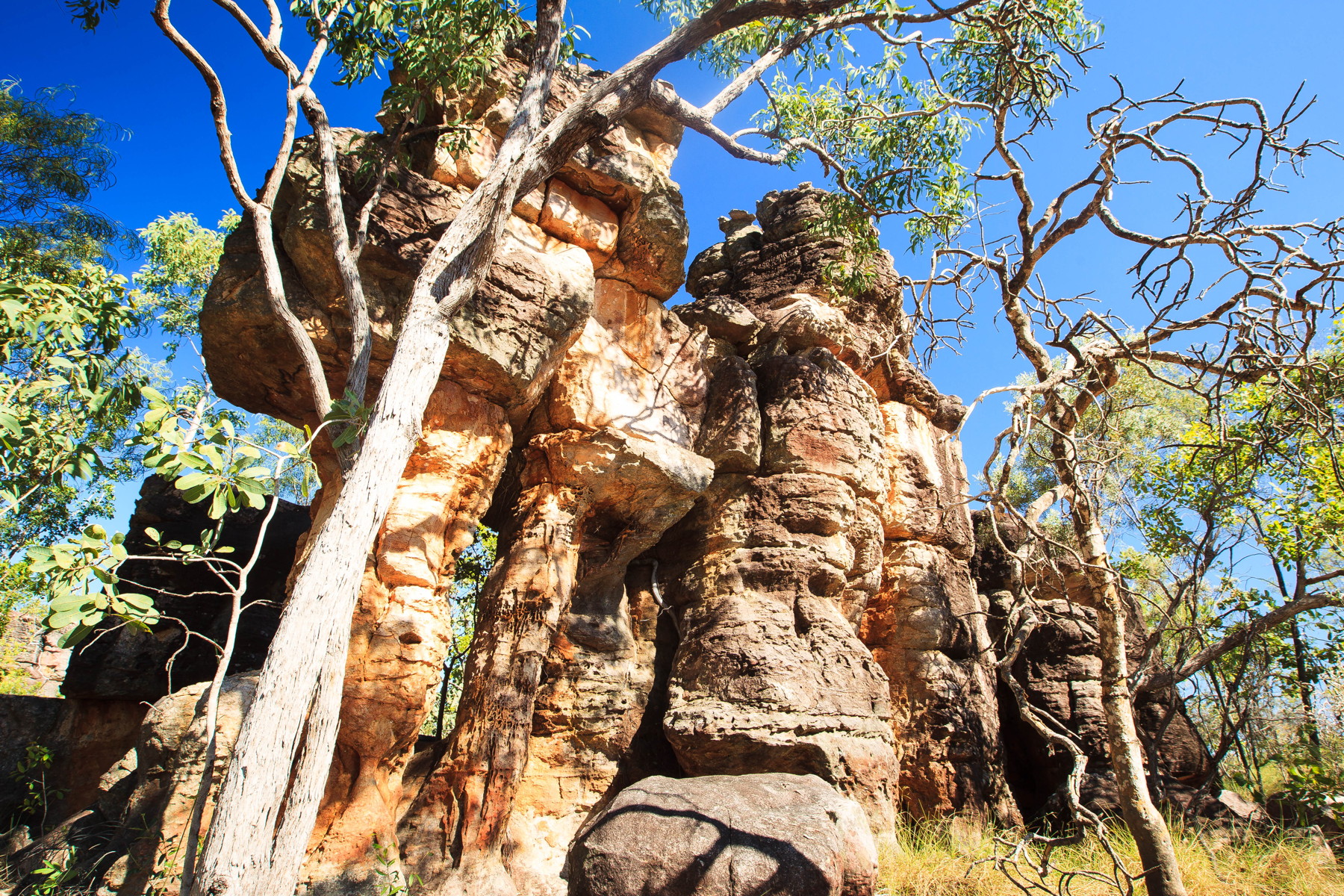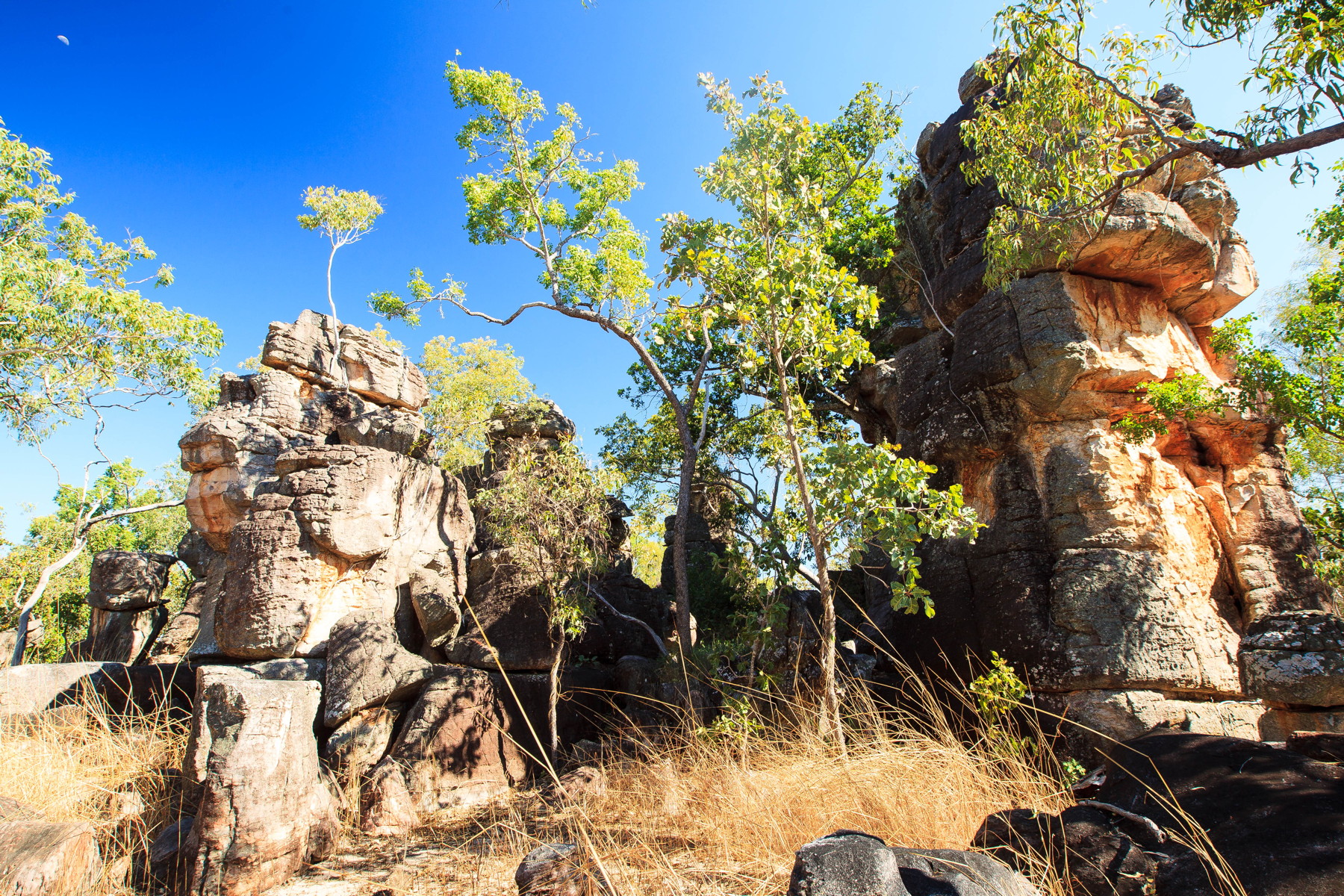 Unfortunately the 4WD track to some of the nice falls (at least we were told so, that they are nice) was still closed due to too much water, so we had even some time for a break during the head of the day… What can be better than a beer?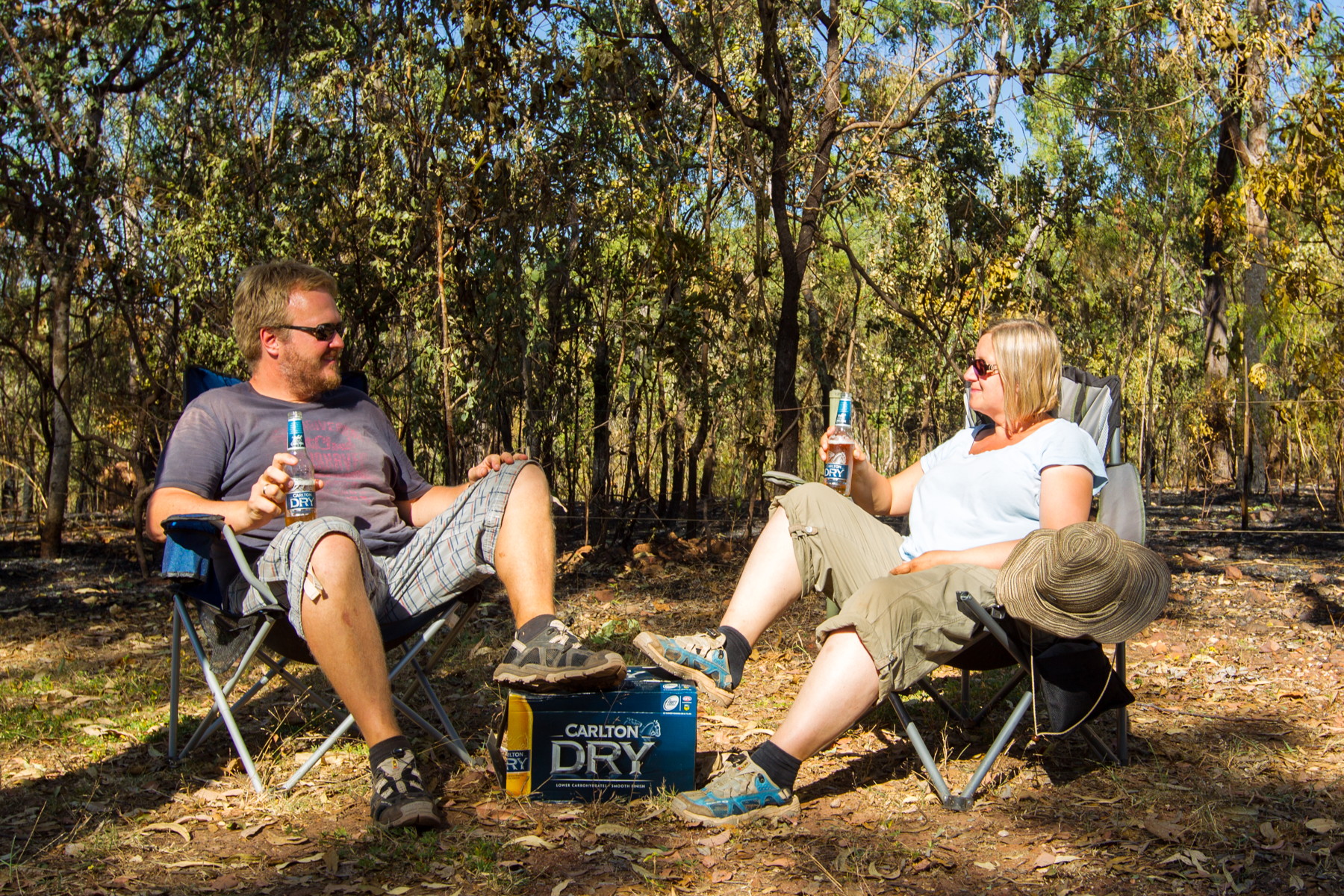 Well, sometimes (but only sometimes) a morning coffee in the hammock. 🙂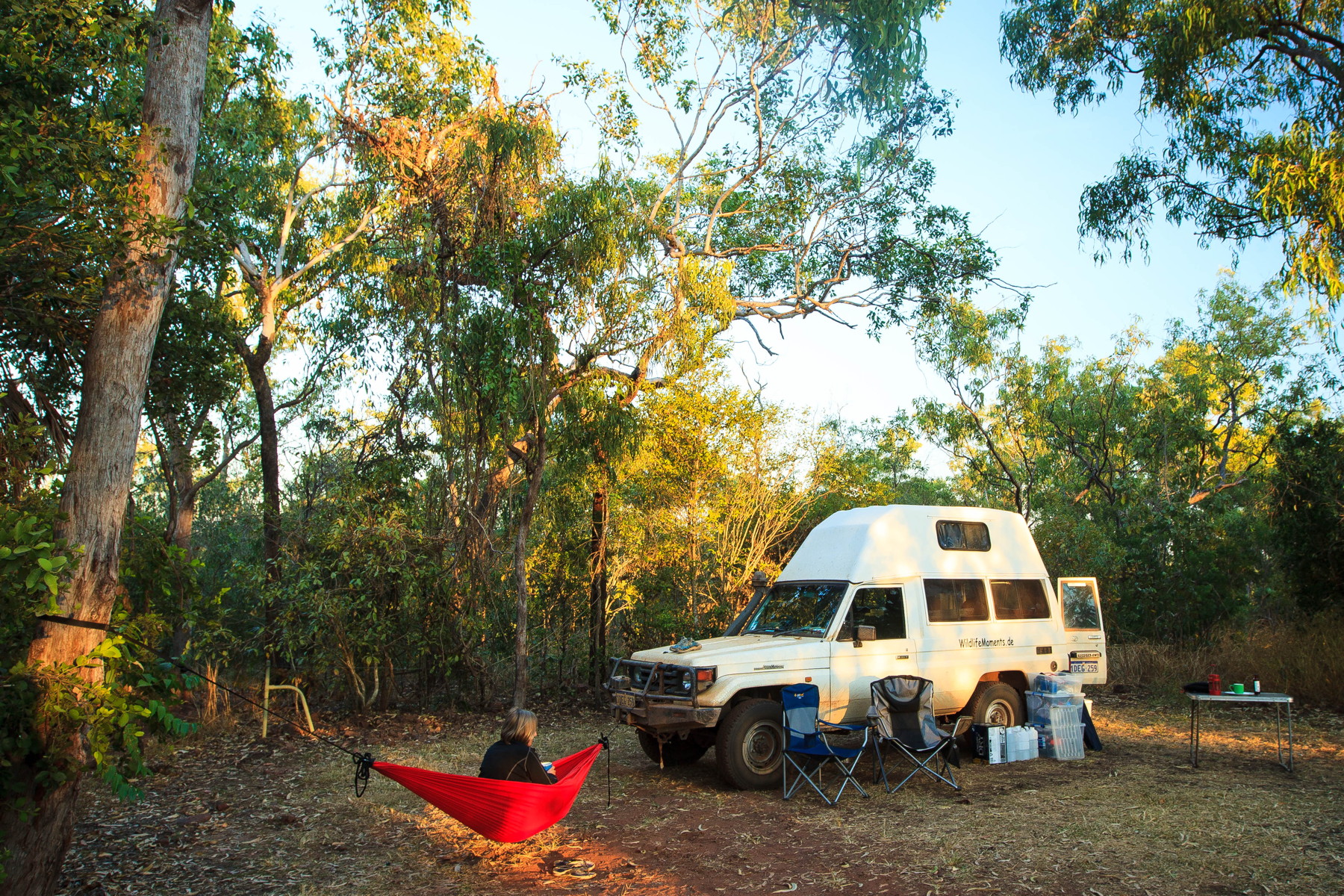 Now we are sitting in Darwin in front of our bungalow in the shadow. Feels a bit strange, first real bed and no camping since 2,5 months, but we need to get some car maintenance done, before heading to the bush again.