Dasht-e Lut, Lut desert, one of the must-see places on our to-do list for Iran. Hottest place on this planet with maximum temperature of 70,7 degrees Celsius measured a couple of years back. Well, during spring we reached "only" 38 degrees Celsius, but not sure if we want to come back during summer. 😉
So many things on the list for this region, so we planned with 5-6 days, but as it goes in reality, things which are out of your control impact your plans. But first things first, heading into the desert, visiting the region with the Kalouts.
Kalouts are rock formations, mainly formed by wind erosion, also known as Jardangs in the Sahara. Of course there is also a road leading here, but if you want to have the feeling of being completely alone, you have to leave the road and head into the area off-road. And trust us, you will feel alone! That's how it must be, being on Mars, but see yourself…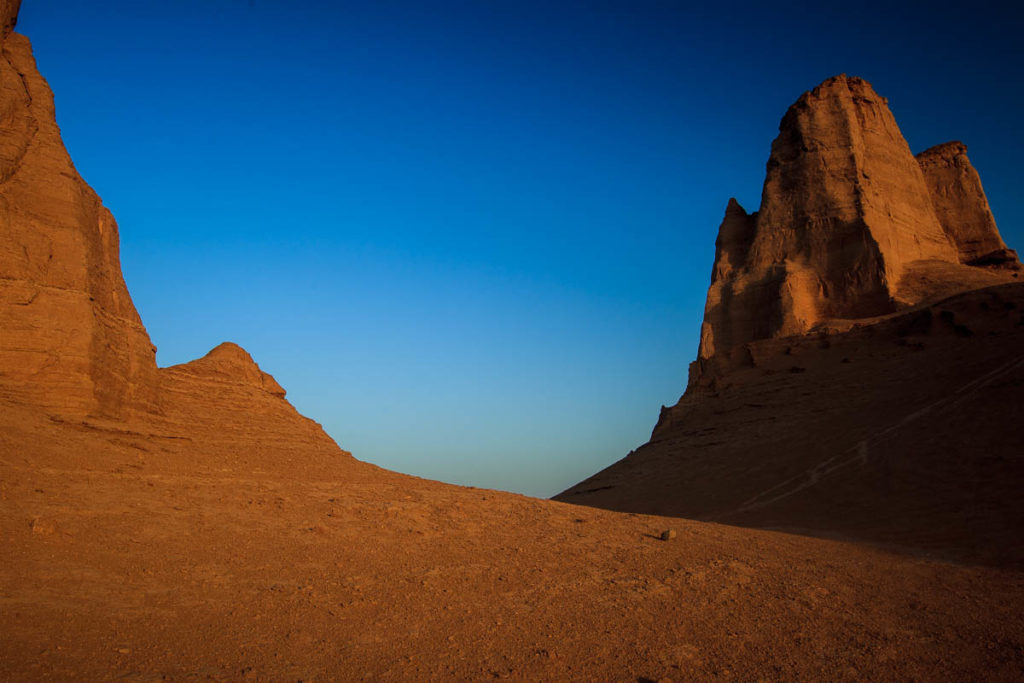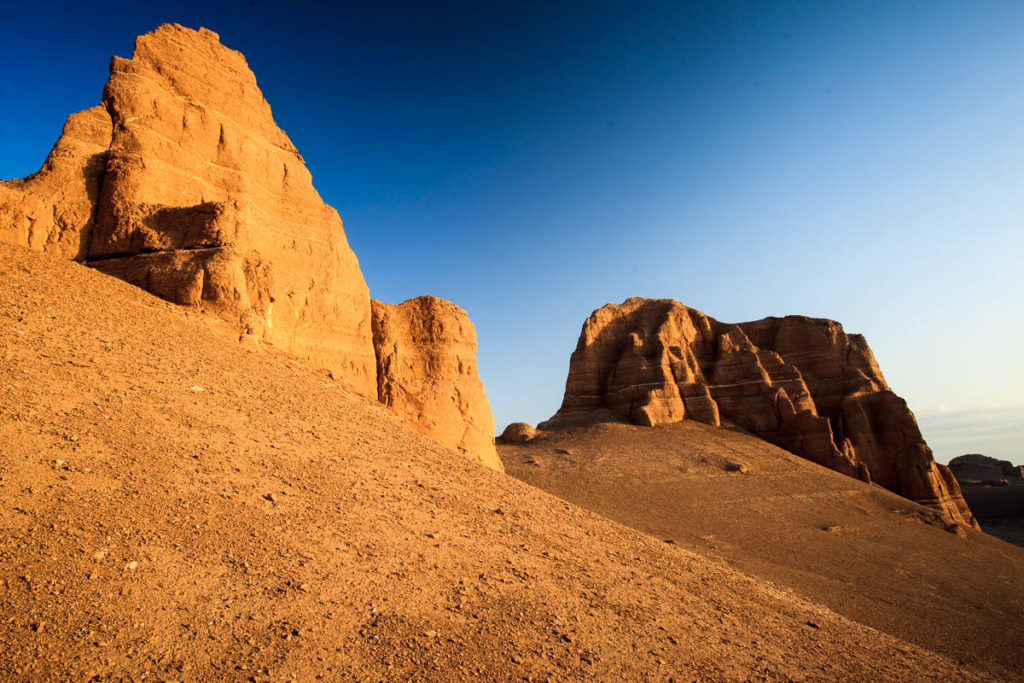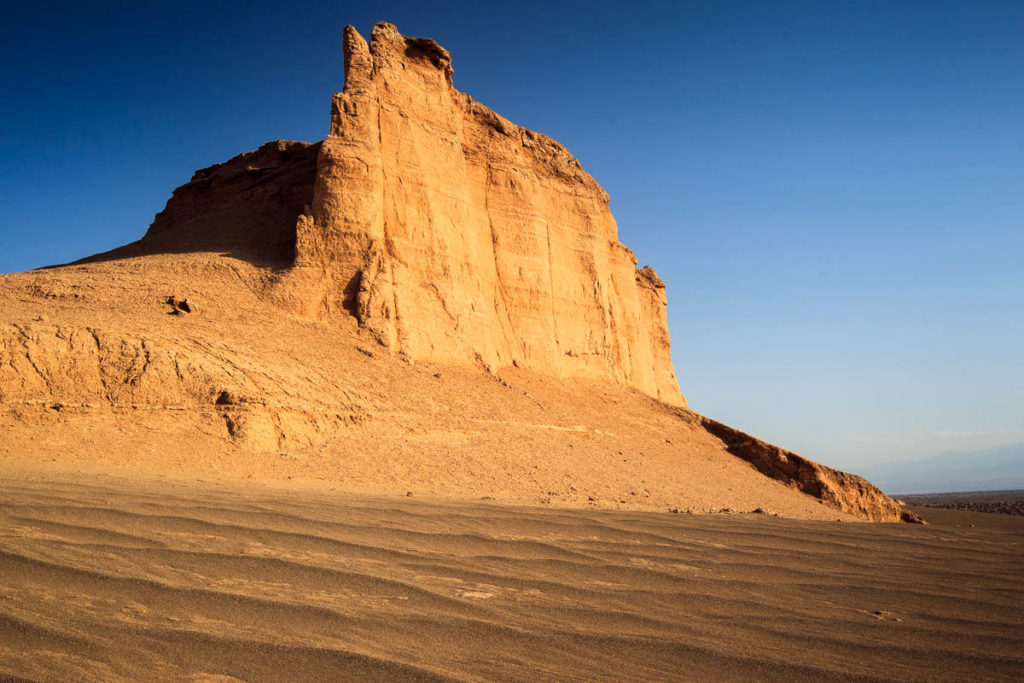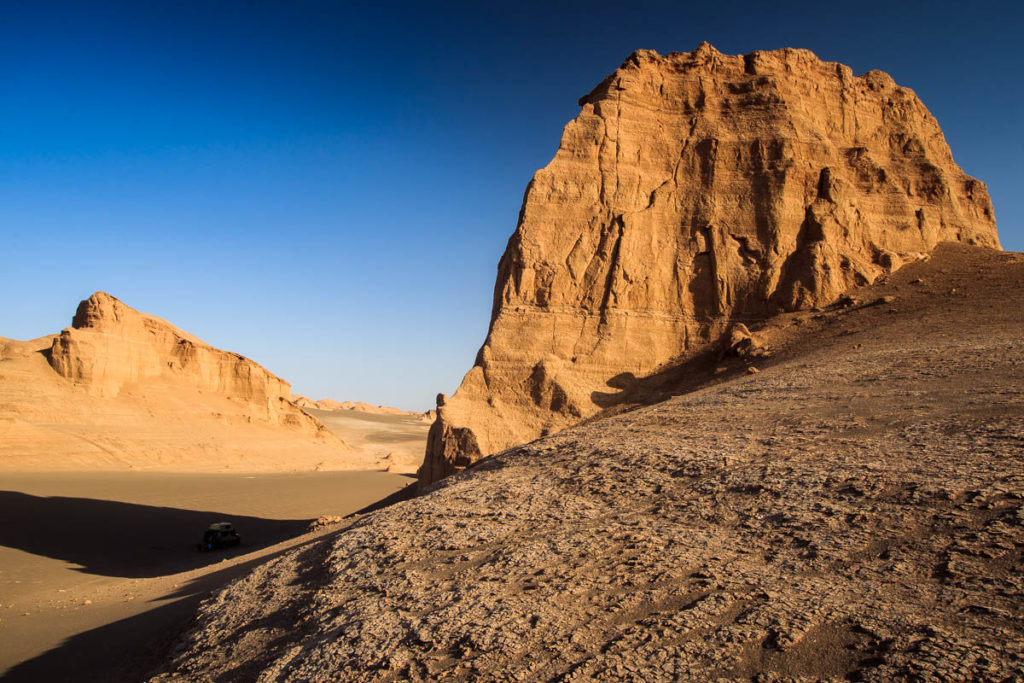 And by camera drone, again offering a completely different perspective on this part of the desert.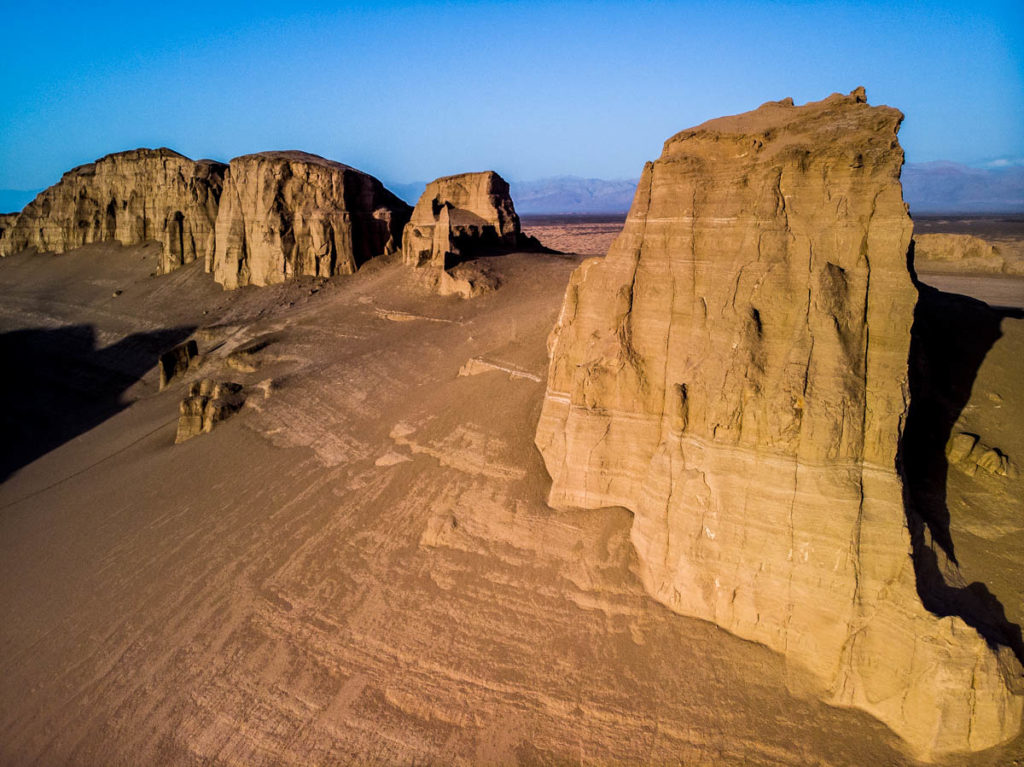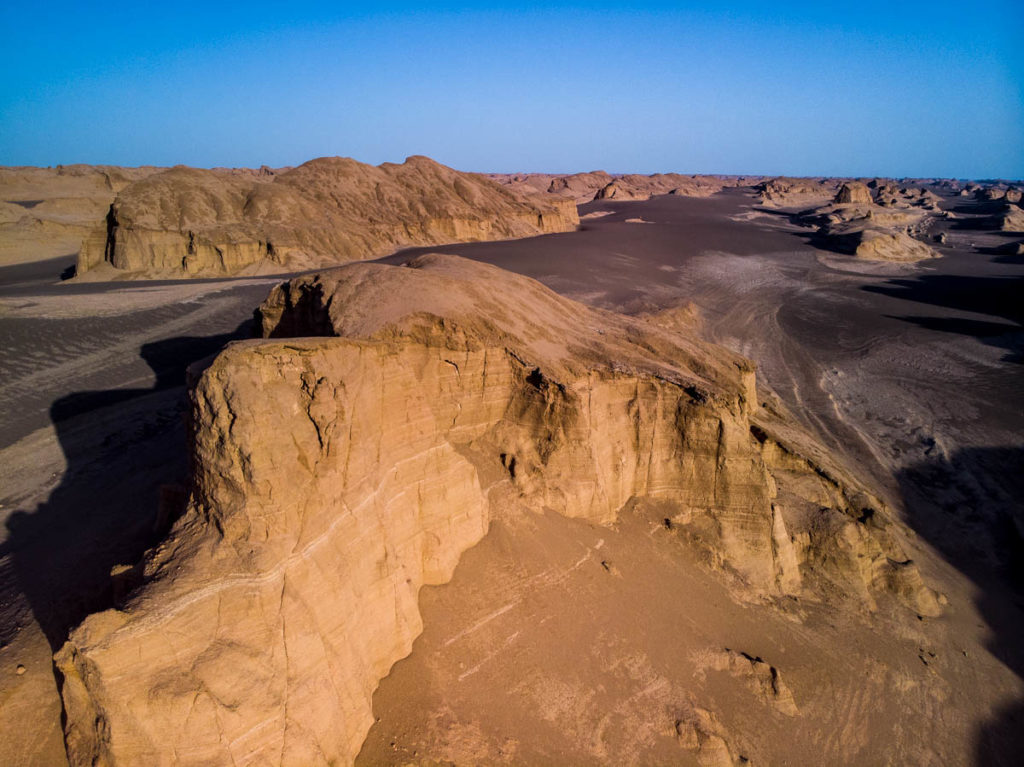 Driving through this landscape, that simply looks like not from this planet, is so much fun on one hand, but on the other hand also mentally demanding as you are absolutely alone here. In case something goes wrong, you simply need to get it fixed somehow, but for sure worth it and you are getting used to it as well.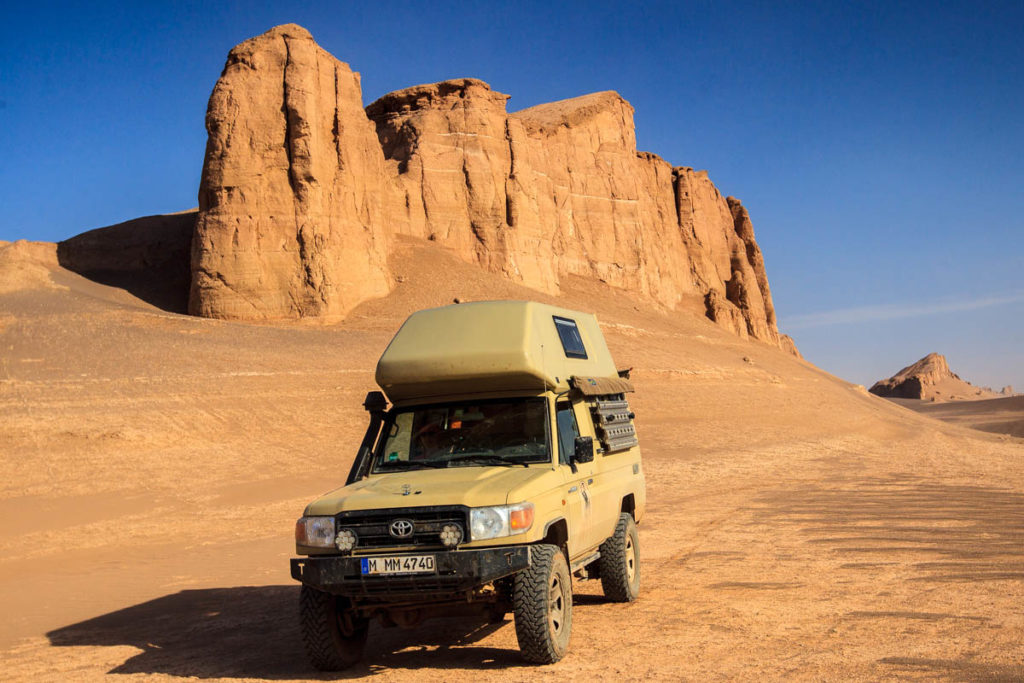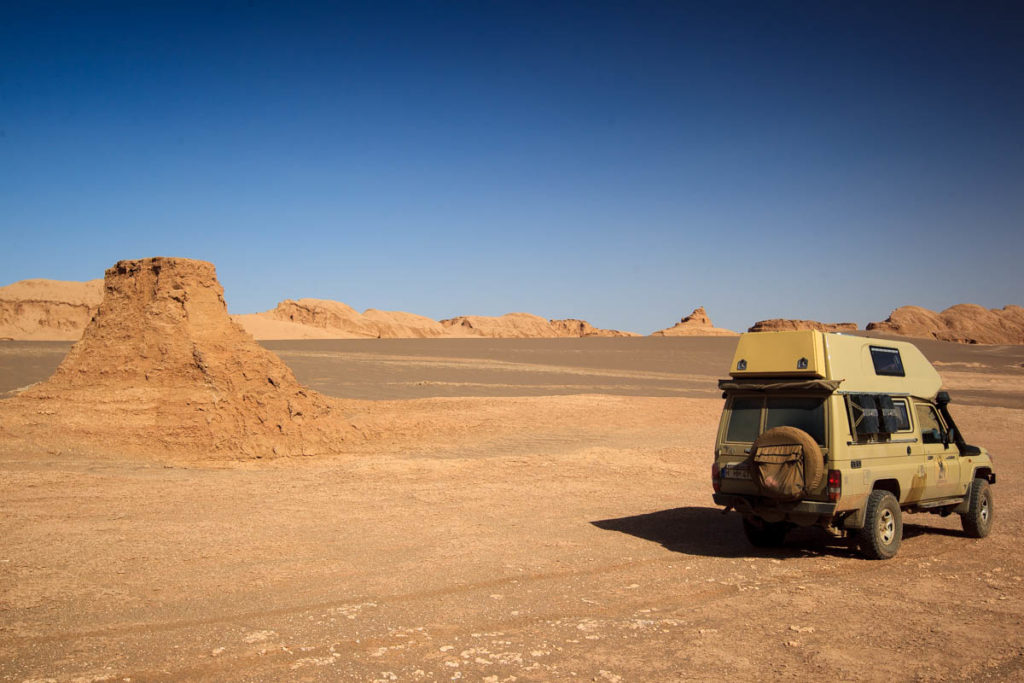 And at the end of the day, you get amazing camp spots for the evening and the night, you just need to pick one, basically whatever place you prefer will be free.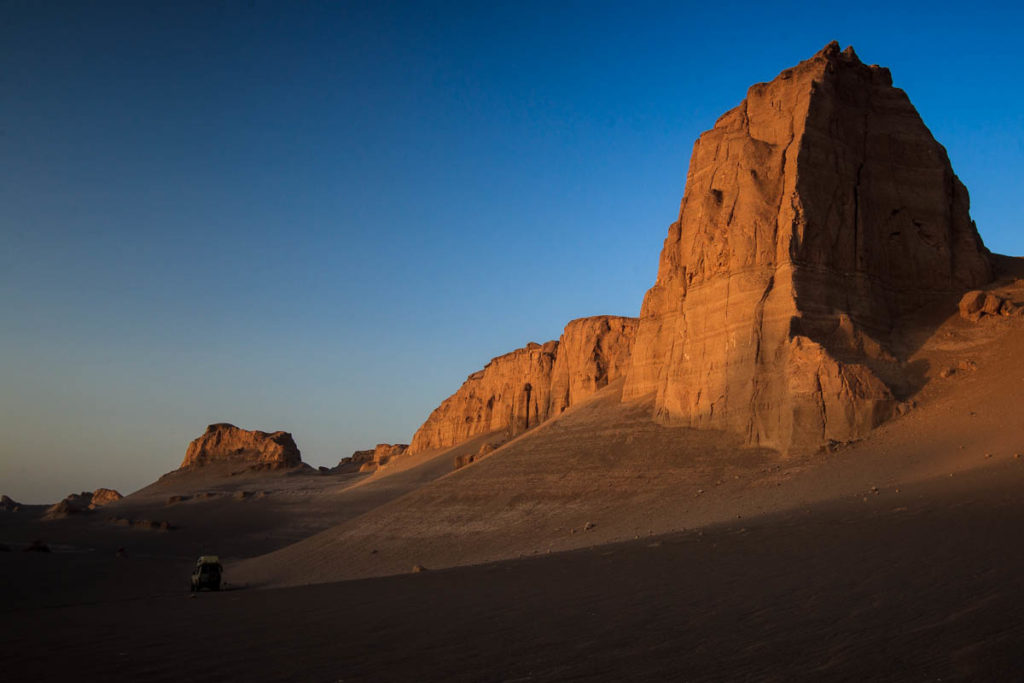 A very special area in our opinion and very isolated as well, if you leave the main tracks, like we did. 🙂
As we got an excellent bottle of Amarone from our friend Julian at the beginning of our trip with the mission to enjoy it at a very special place, guess what we had to do here?!
Of course not knowing how many of these opportunities we will still have ahead of us within the coming months, but I learned during my life to enjoy the moment and therefore the decision was made to open the bottle here in the middle of the desert.
@Julian:Many thanks for this very nice idea and we enjoyed the wine, while thinking about you! Trust me, there was at least one toast on you. 😉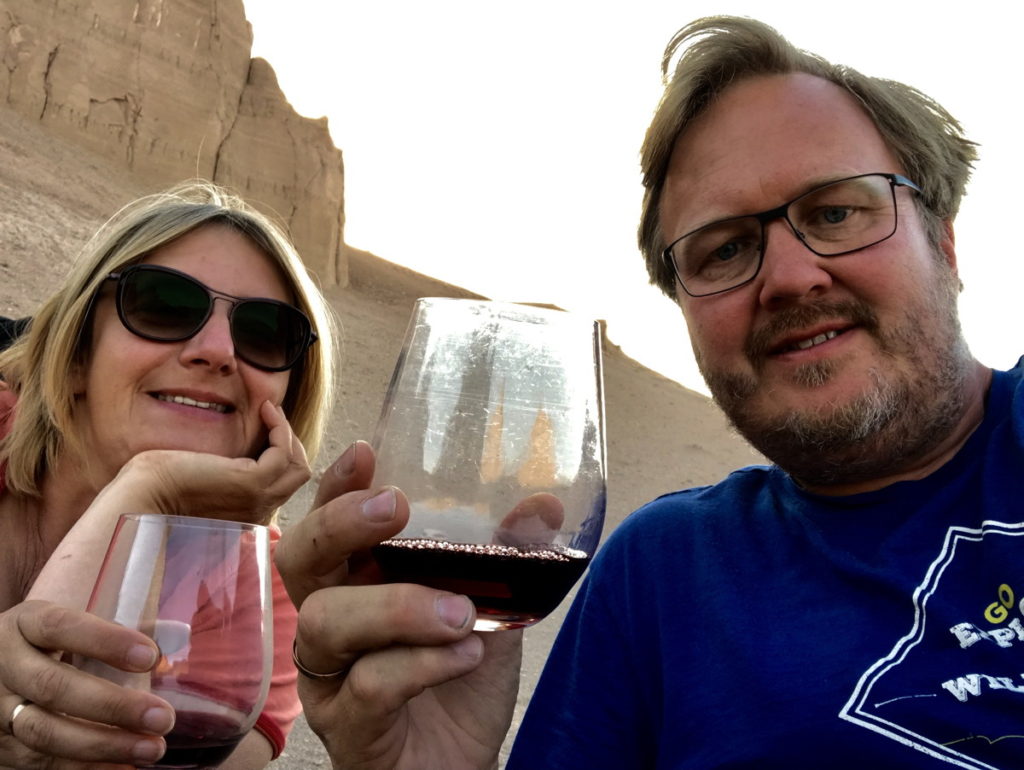 After two nights in the Kalout region, we thought that it is now time to head deeper into the Lut desert, explore the Snake Canyon (called like this as it splits up into two parts like a snake tongue) and the sand dunes of the Lut. We were told that they are up to 400 metres high, so we were looking forward getting there. But as mentioned in the beginning, sometimes things impact on your plans, which are not under your control. Hitting the main road through the Lut, crossing a huge salt lake, we found this…
Unfortunately a couple of weeks back heavy rainfalls and flooding's destroyed the road on a length of 25 kilometres and the salt lake is way to wet to bypass the road on it, so for us (and also others) this changed our plans completely as we had to leave the Lut without exploring it as deep as we wanted to.
Well, as we are now anyway heading North again to get to the Turkmenistan border, we decided to explore the Eastern part of the Dasht-e Kavir in more detail, but more on this in the next blog post (and trust us, there will be sand dunes).