First days in Iran were interesting, but also a bit stressful. Sometimes you feel like a Hollywood star, everybody is looking at you (especially in the small villages) and sometimes people ask for a joined picture or just a photo of you. Especially for Karin the clothing rules are sometimes a bit tricky and make life more difficult as it should be, but we knew it in advance. Still very interesting to see how the younger generation deals with it, we tend to believe this might not last forever anymore when you see them.
We are still lacking "the one thing to see in your life" in Iran, but maybe that is also a bit too much to expect. Iran offers so much to a traveller, especially with your own car. Some places rather remind you on Iceland than you would expect them here, like Takht-e Soleyman, a perfectly shaped volcano. And that in a surrounding still in the hands of ice and snow this time of the year.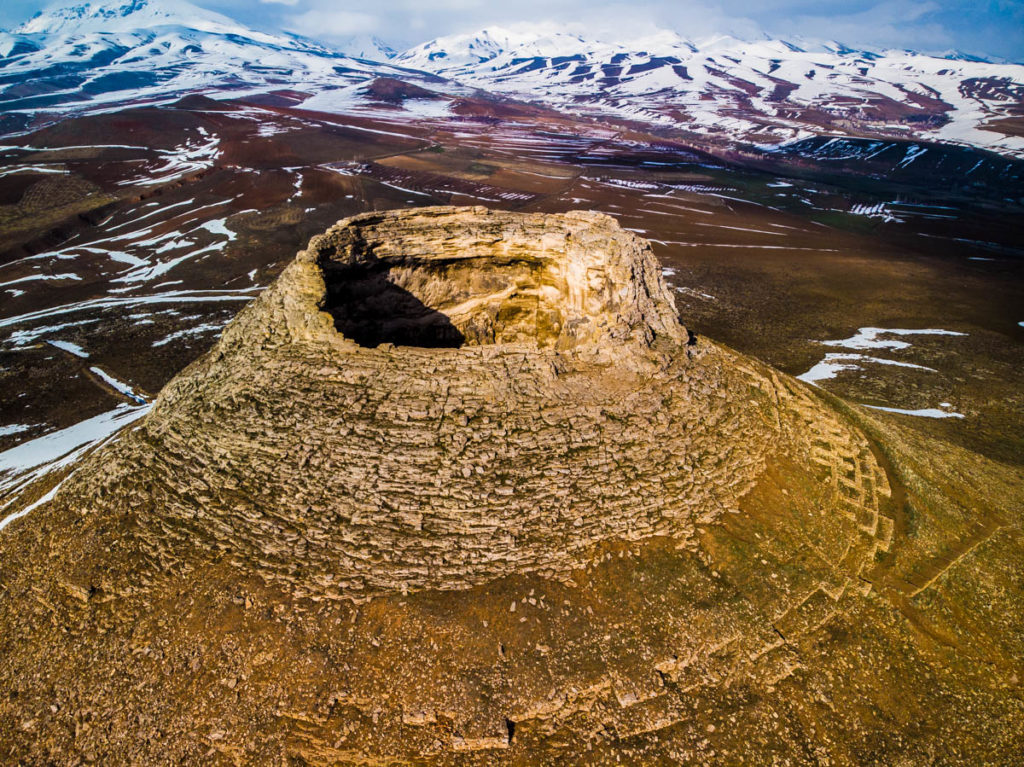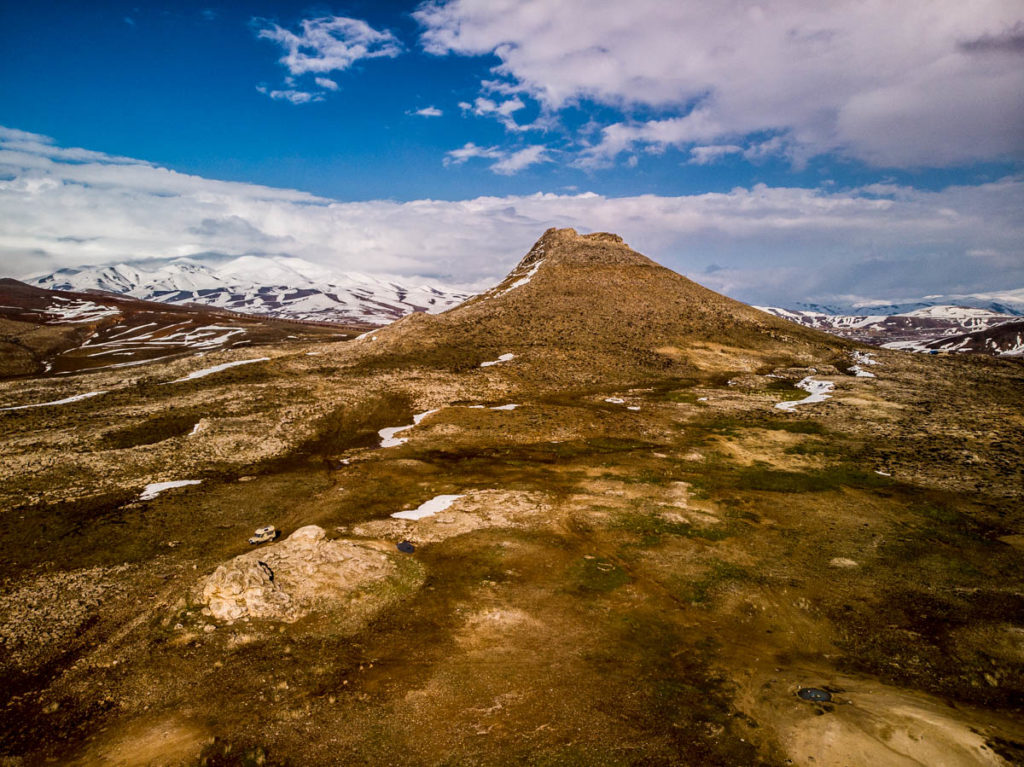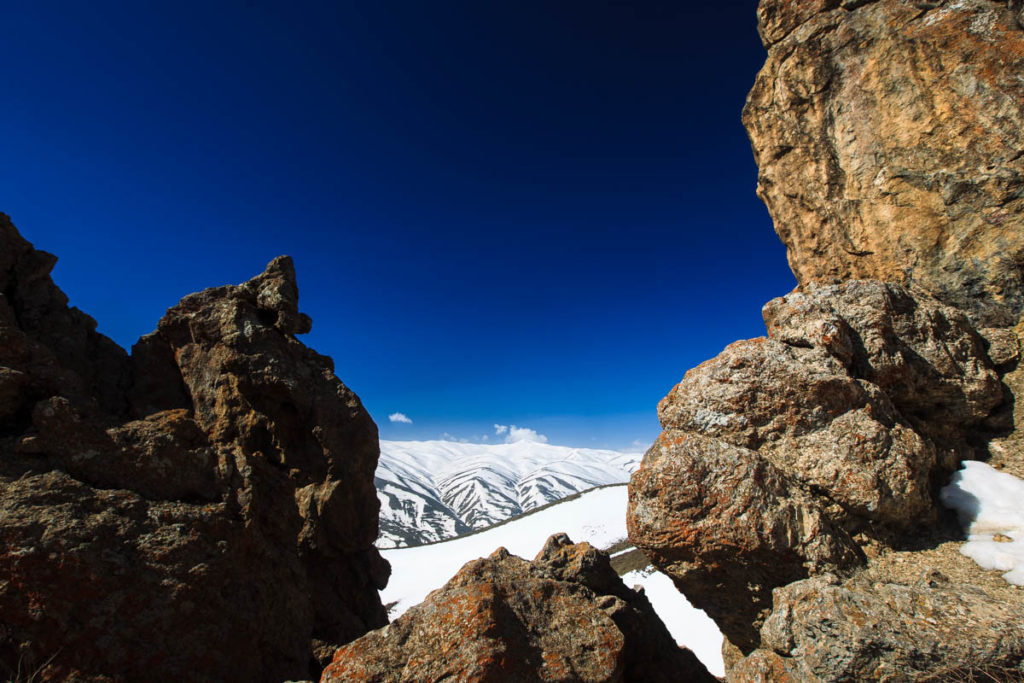 And than again you come across some pieces of history, some mausoleums (don't waste your entrance fee, as they are still under construction inside since years)…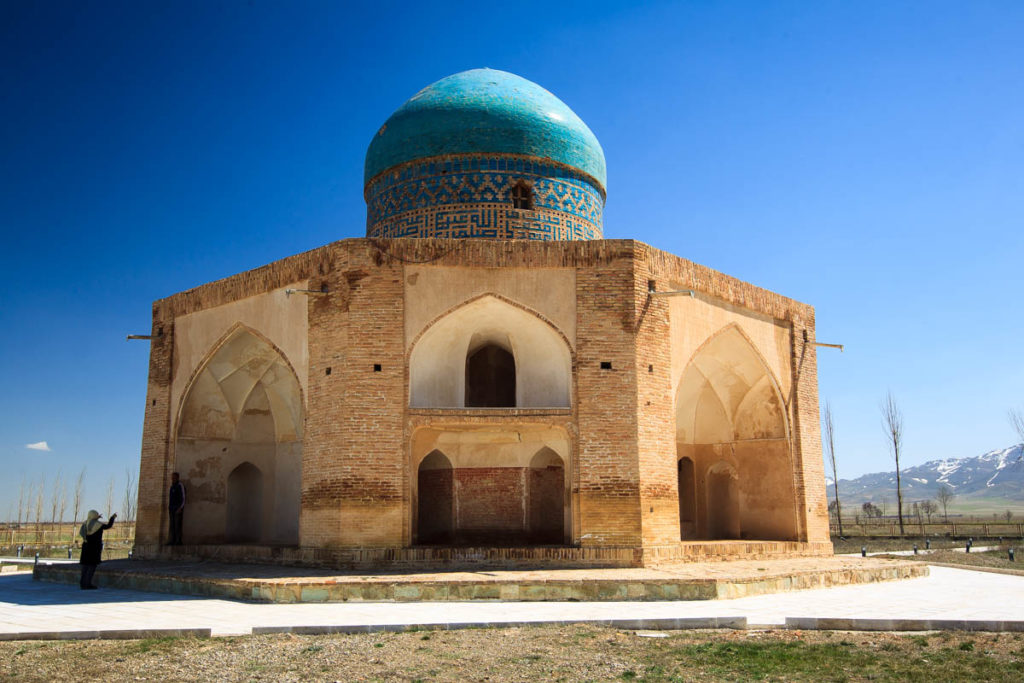 … or the Kharragan Towers, two old tomb towers in the middle of nowhere.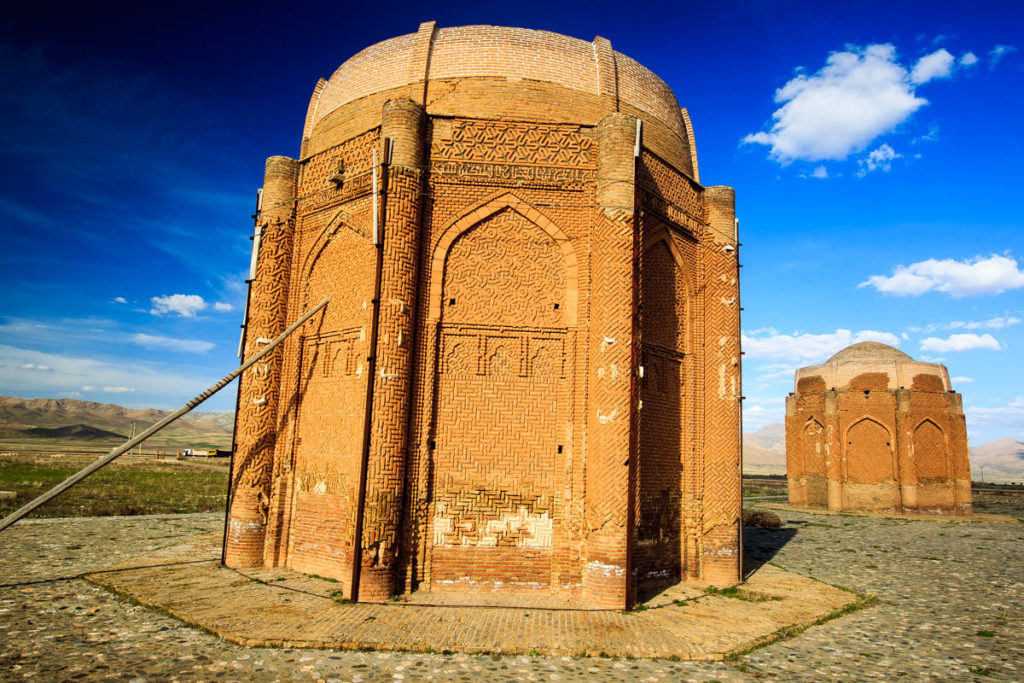 At the same day you can find yourself at a beautifully isolated campsite in the mountains, which might remind you to some regions of Namibia.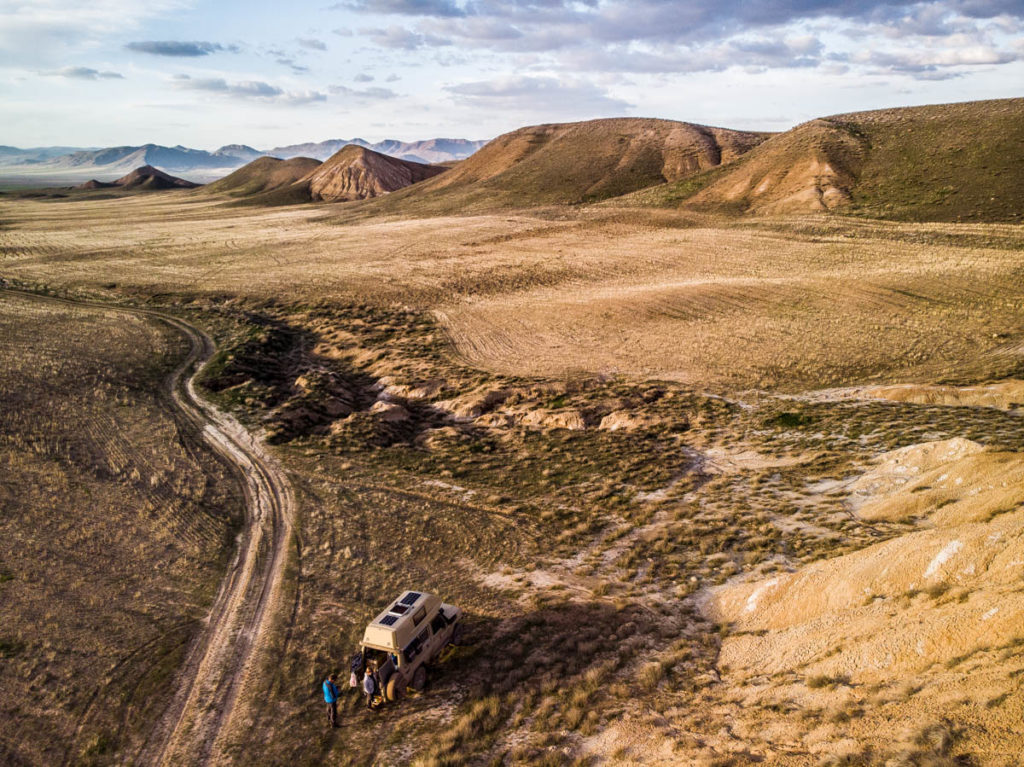 As mentioned before, a large variety in one big country. To add on top of that, why not exploring the busy and exotic bazars of Qazvin the next day? In Iran it seems to be rather uncommon to have a supermarket where you get it all. People rather buy either at the bazar or at smaller shops, like they do in Qazvin.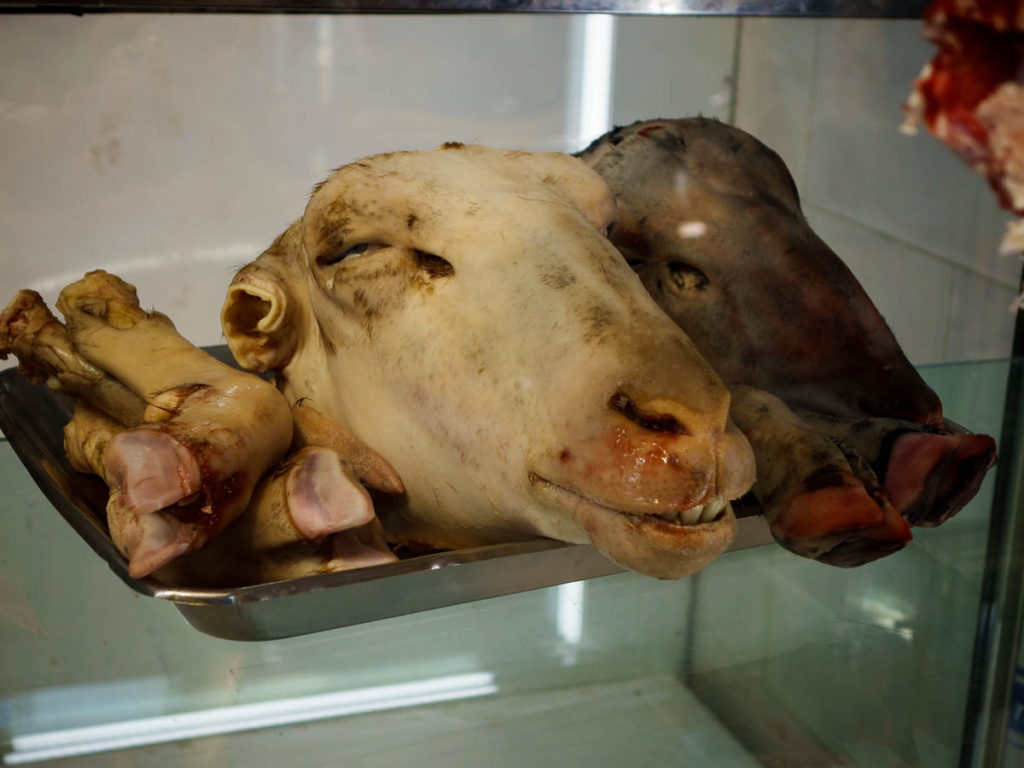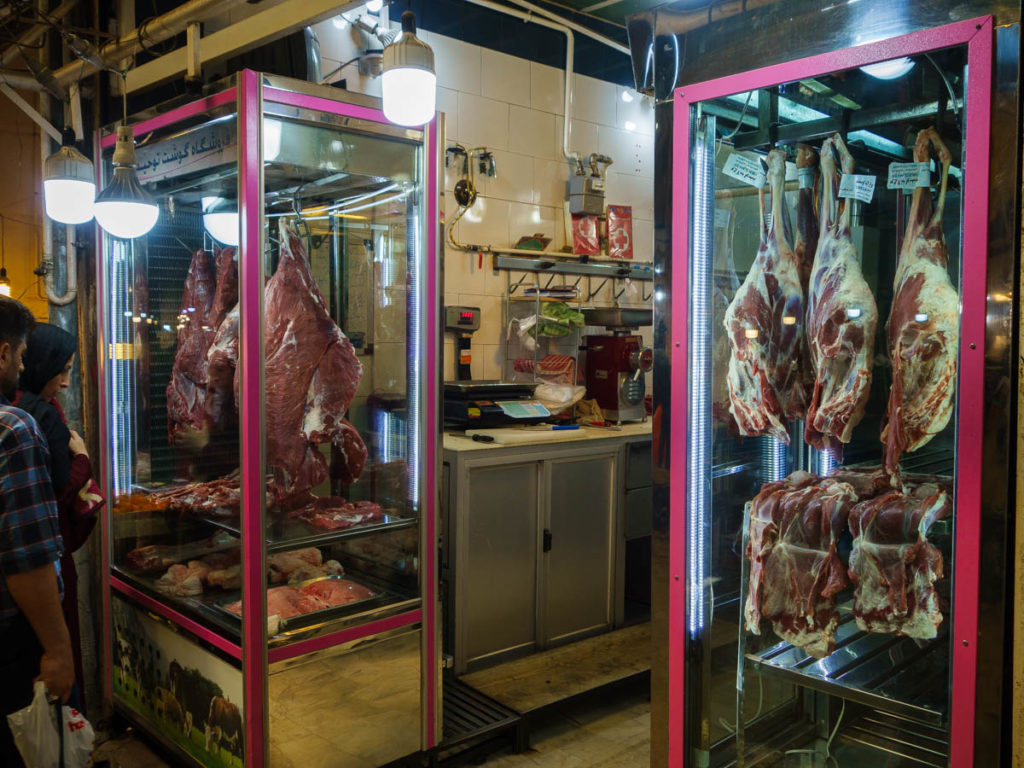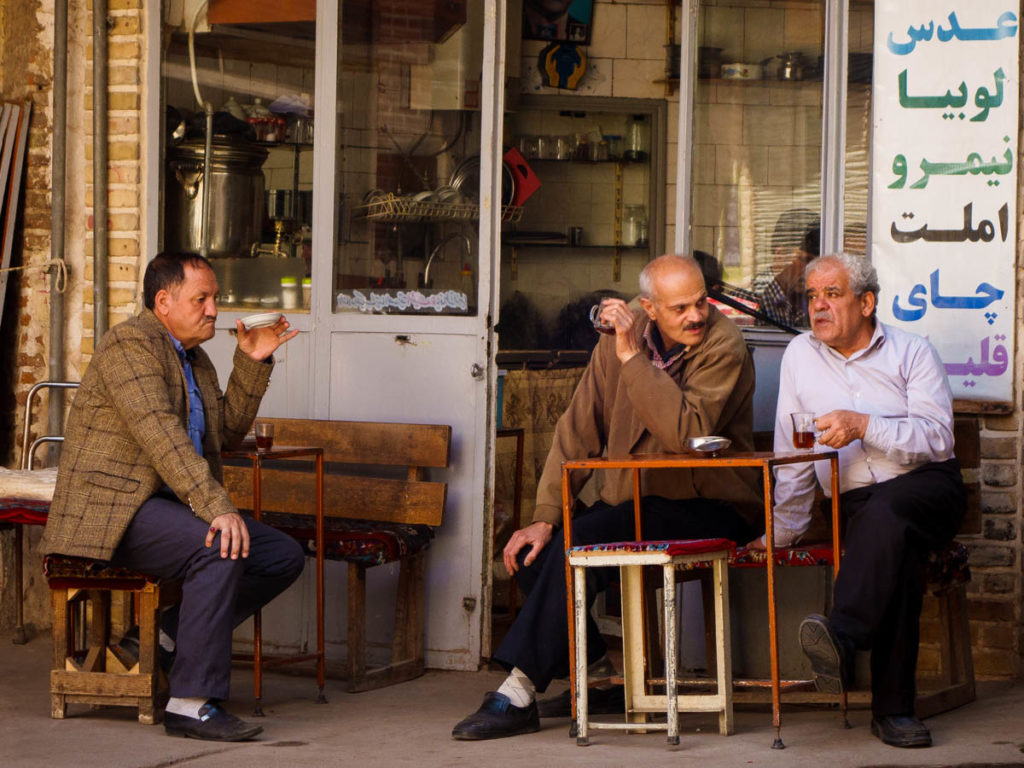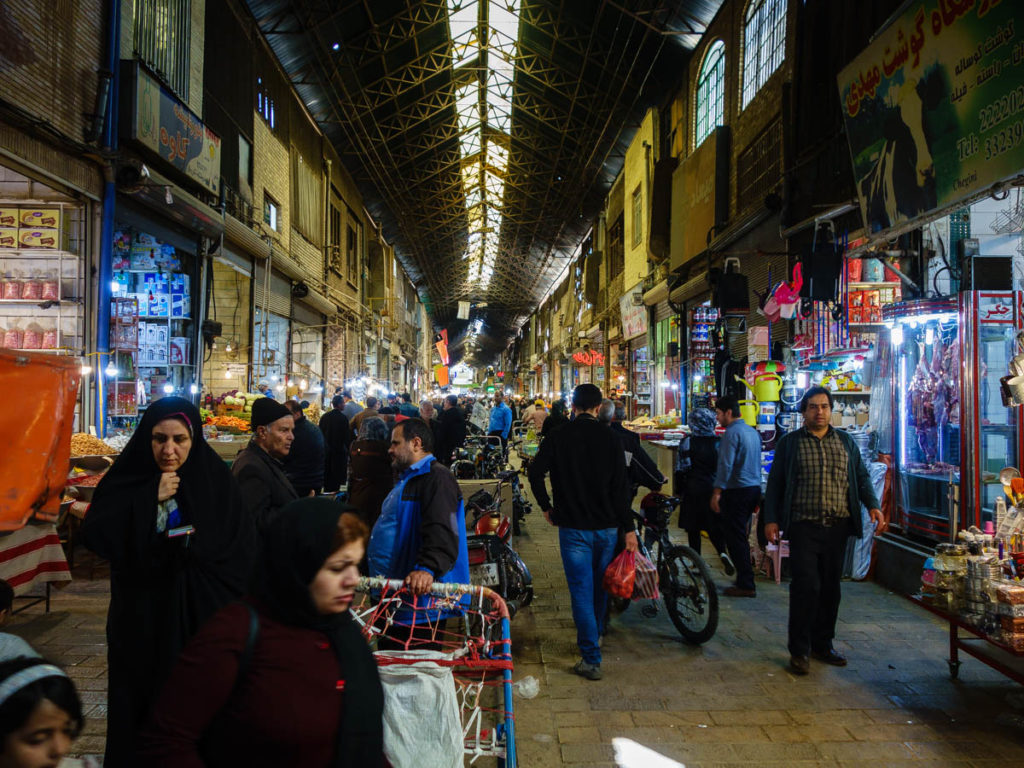 Absolutely enjoyable and all that is something you can easily combine with bit more of culture and history in the same city.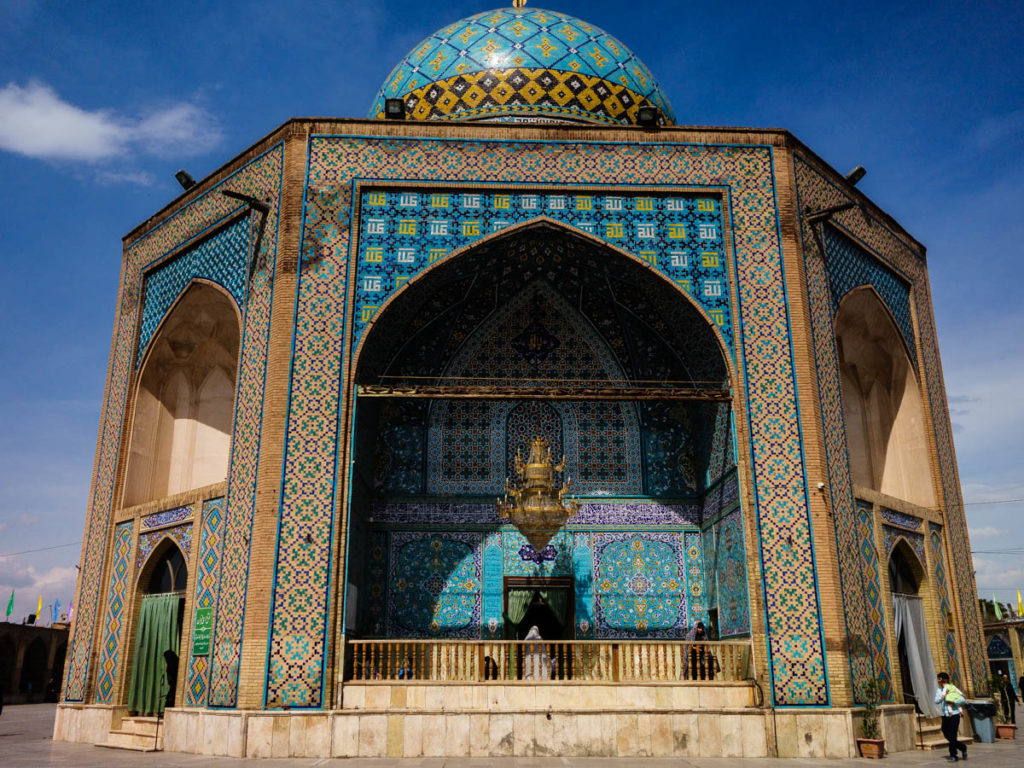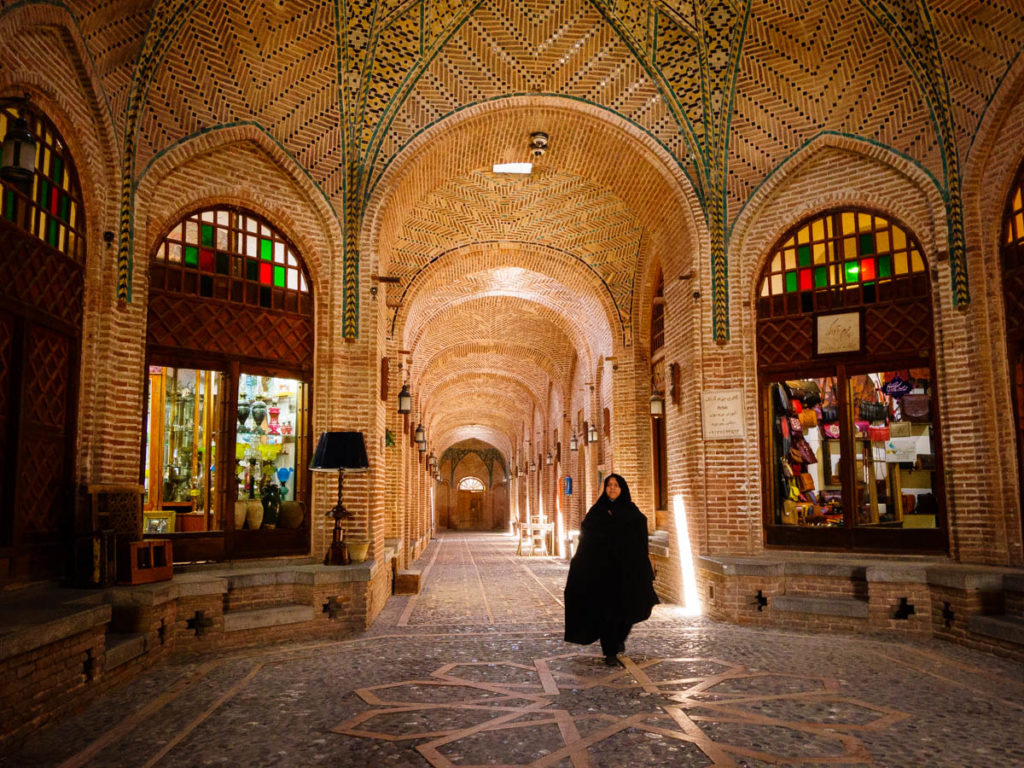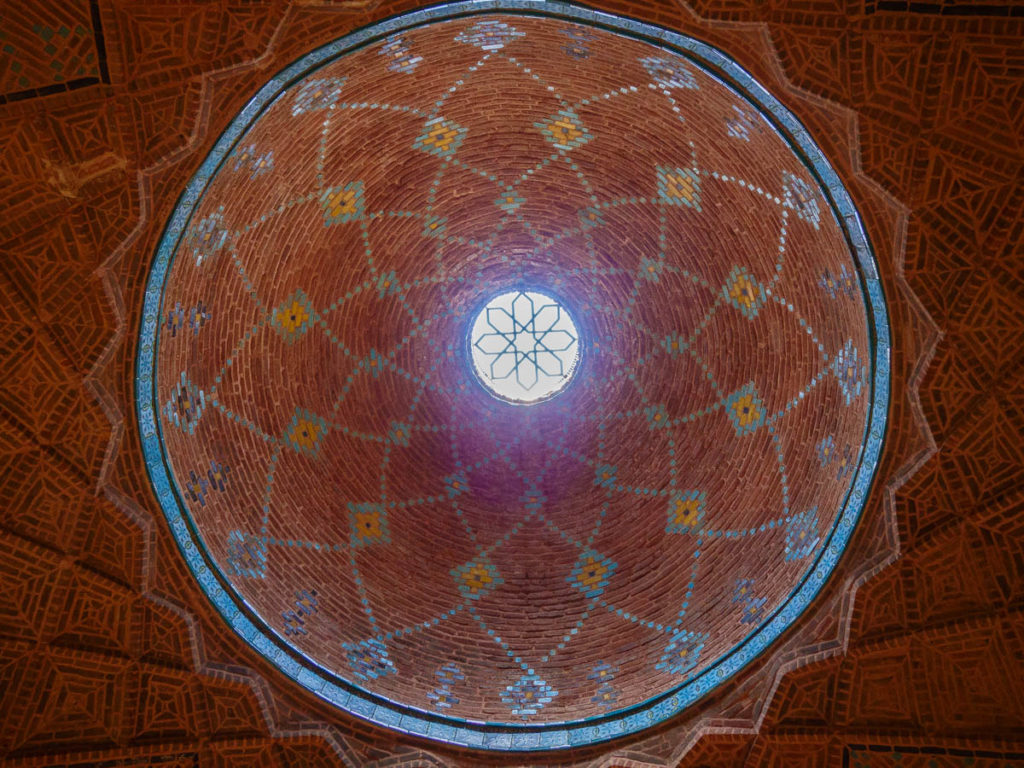 But be prepared, while visiting one of the famous mosques, you might also end-up in a funeral that is on-going (in our case two). Interesting though, but not familiar too much with the culture and religion, it leaves also a bit of uncertainty.
So what to do after some time in a busy city like Qazvin? Right, get out into the desert, not to far away, the Dasht-e Kavir. More on that in the next blog, so stay tuned…