Lenin Peak, 7.134 metres high, and in earlier days on my mountaineering bucket list (but still on the to-do part), so I at least wanted to see it this time being in Kyrgyzstan. They pretend the road is doable up to the basecamp without a 4×4, well fortunately we drive one as it is clearly not.
Arriving there late afternoon, not much is visible, heavy clouds are hanging between the mountains but later it evening it started snowing. So we decided we move a bit downwards below the snowfall, as we were not keen on driving this track down in the snow next morning.
What a pleasure, especially after an evening Vodka (don't do this at home). 🙂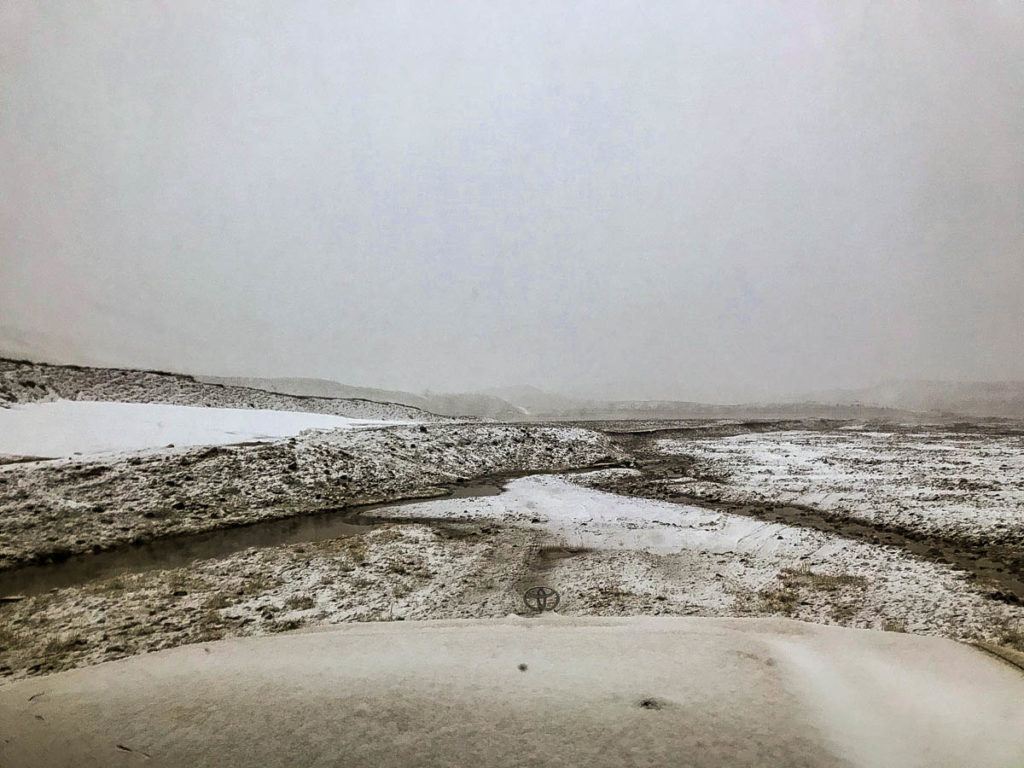 And what an amazing view next morning… Absolutely fantastic place and waking up with a view like this, what can be better?!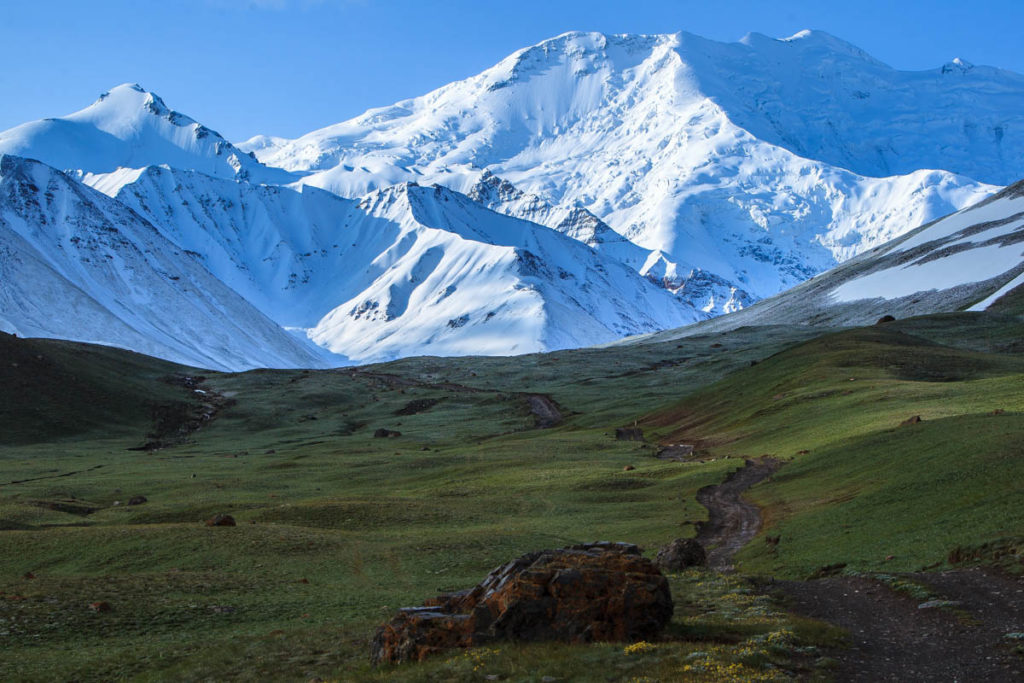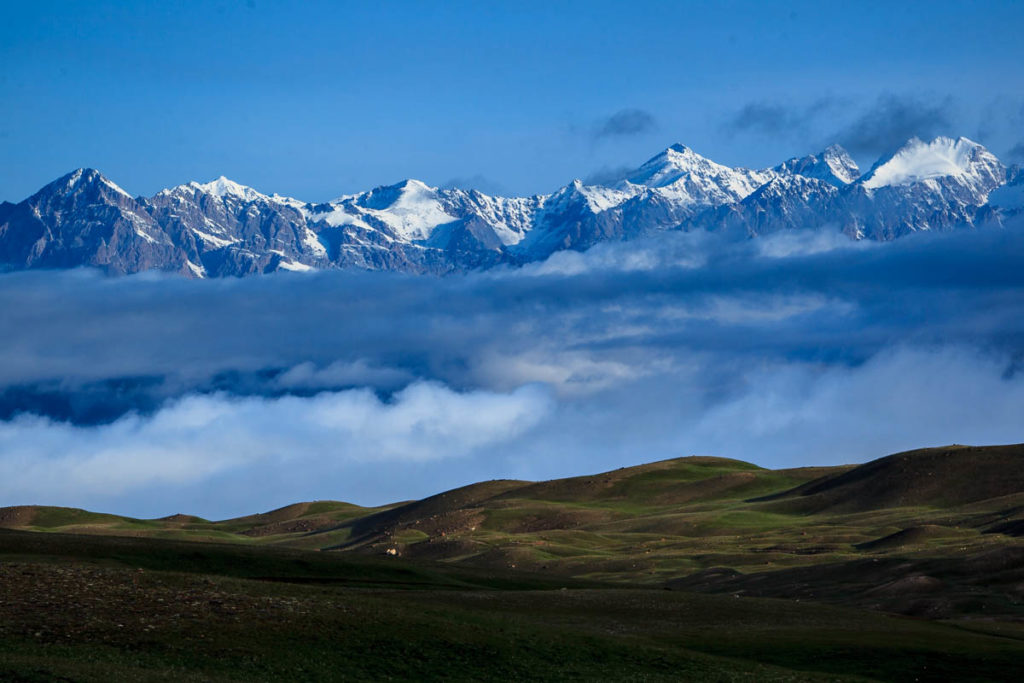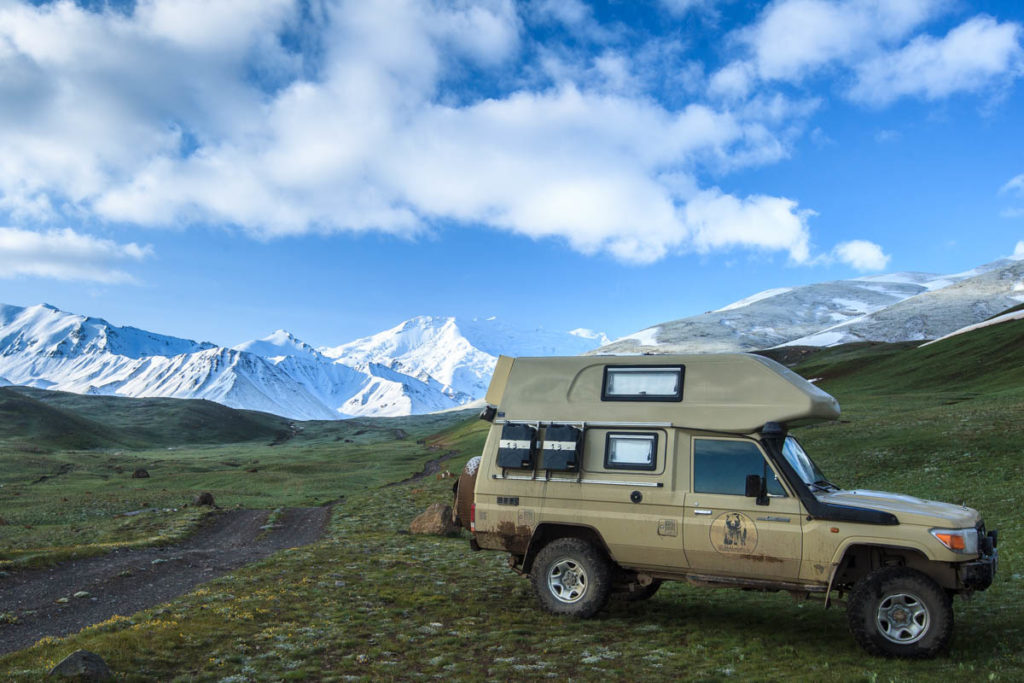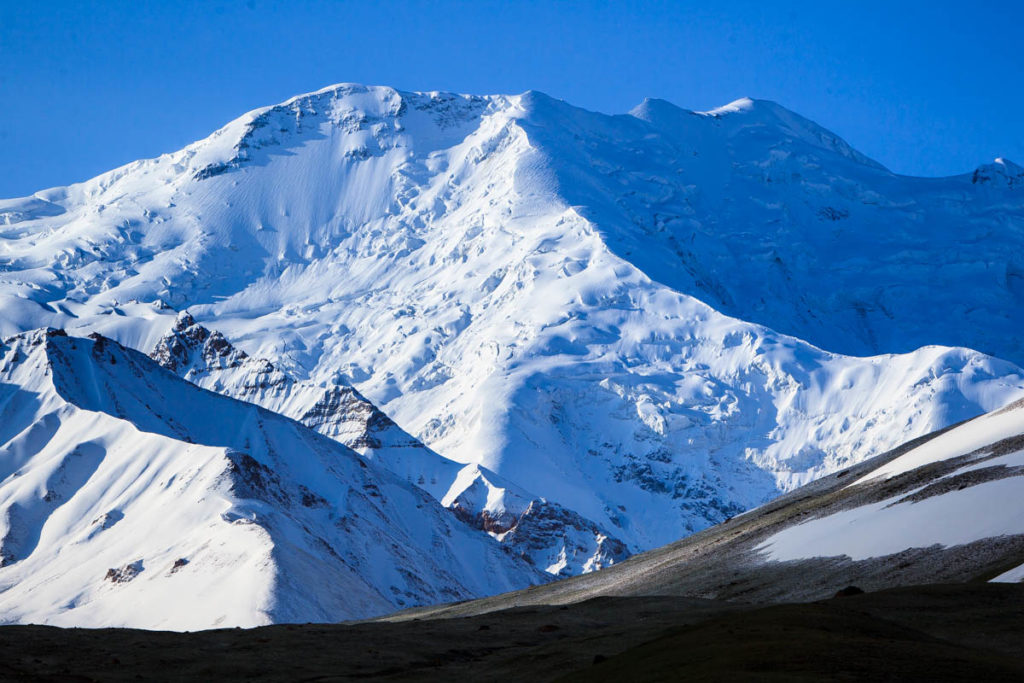 And seeing all the yurts in the valleys and how people are living there still very traditional as nomads, amazing.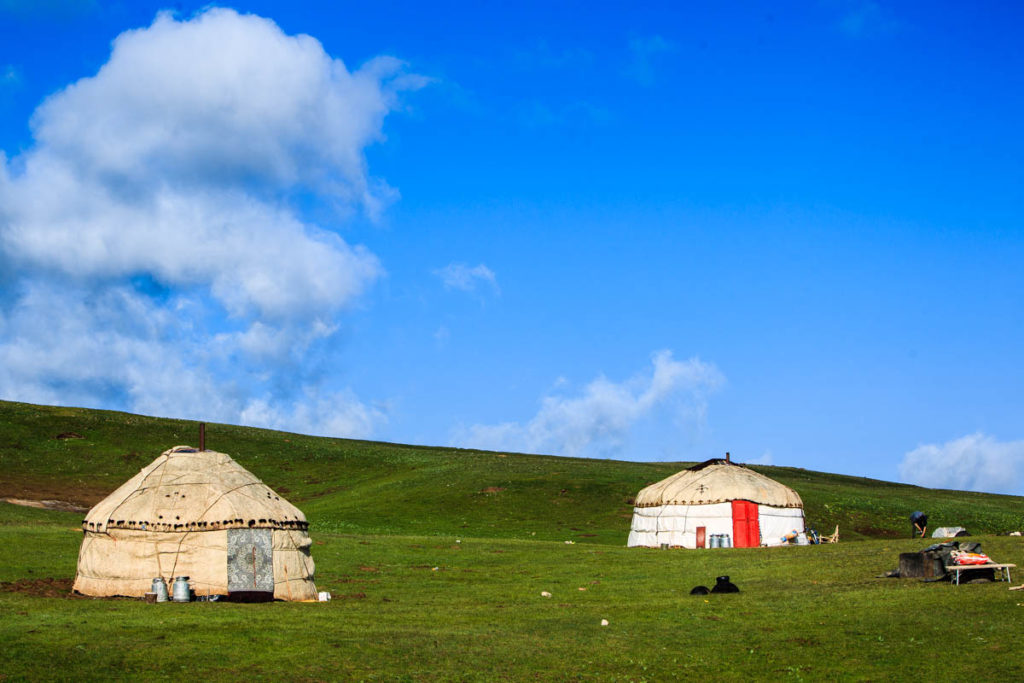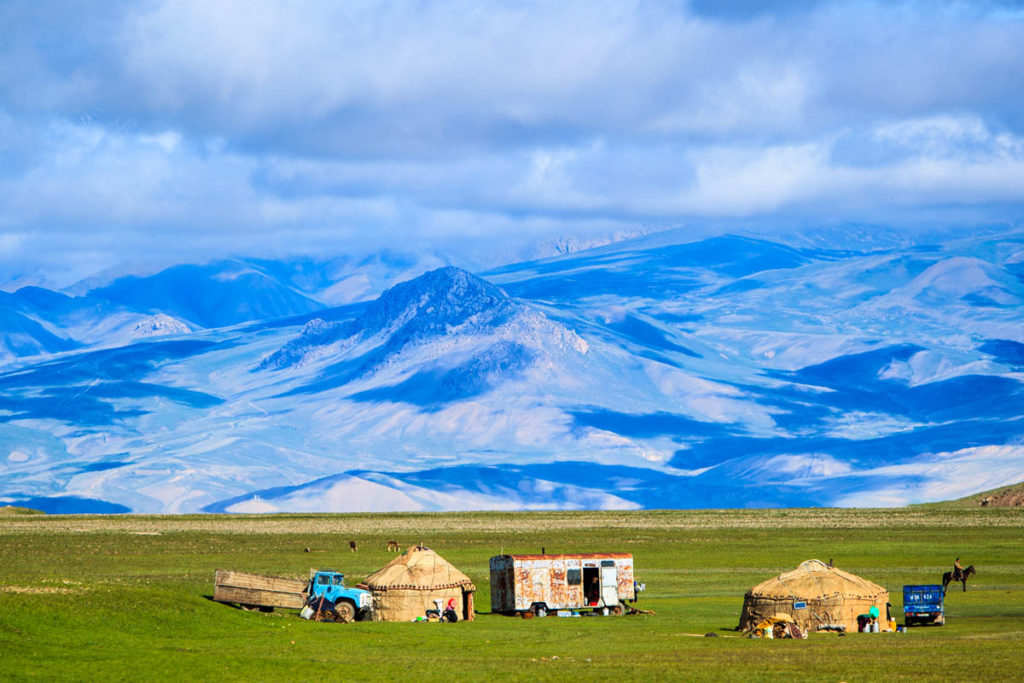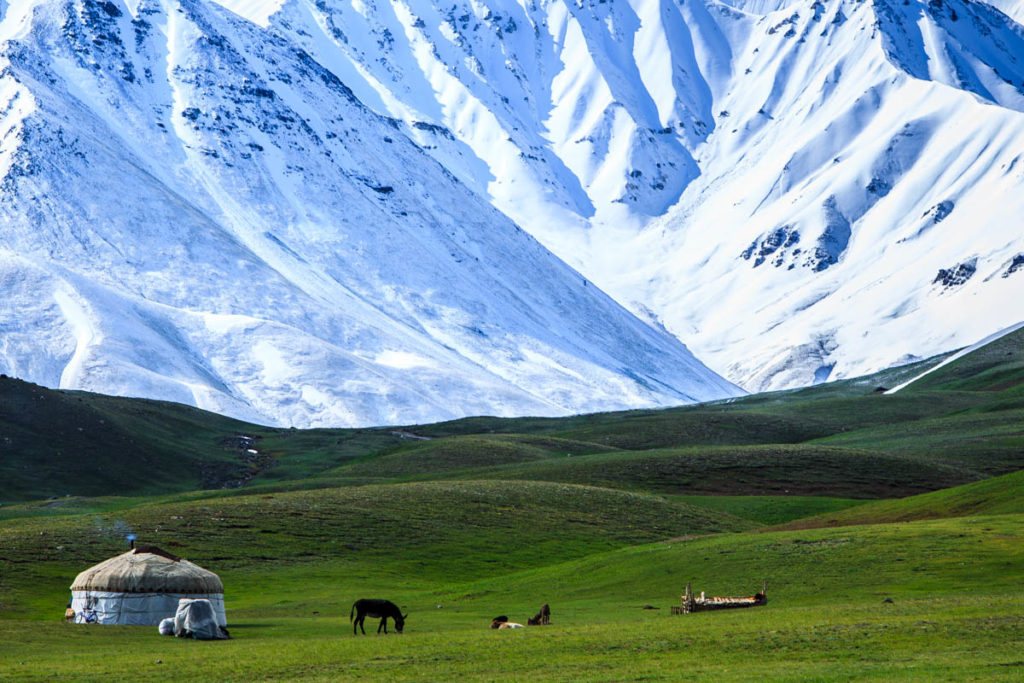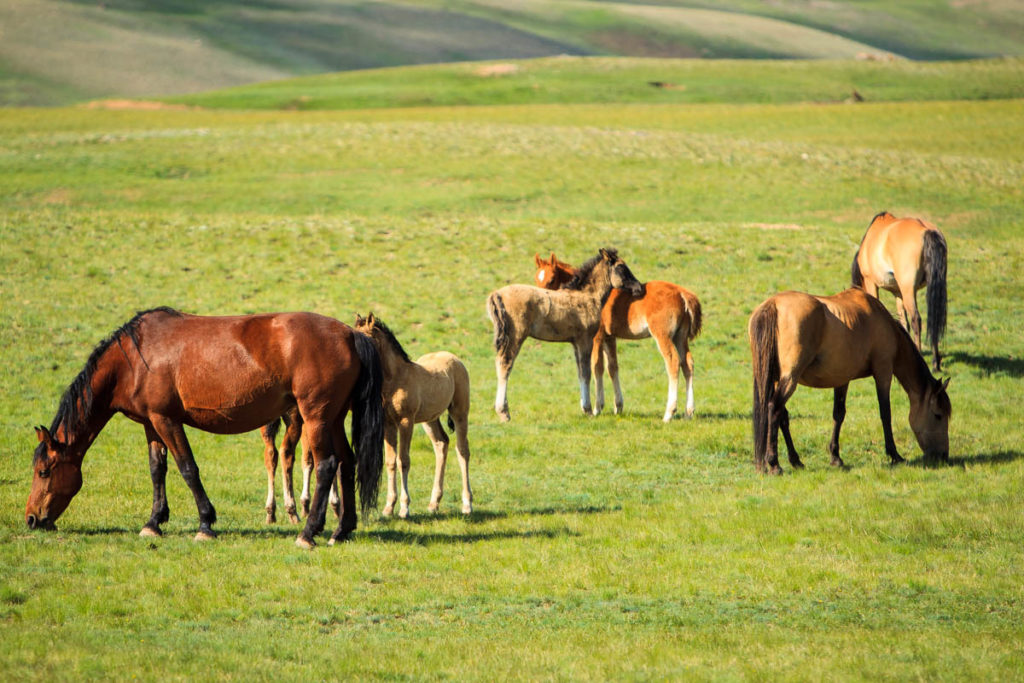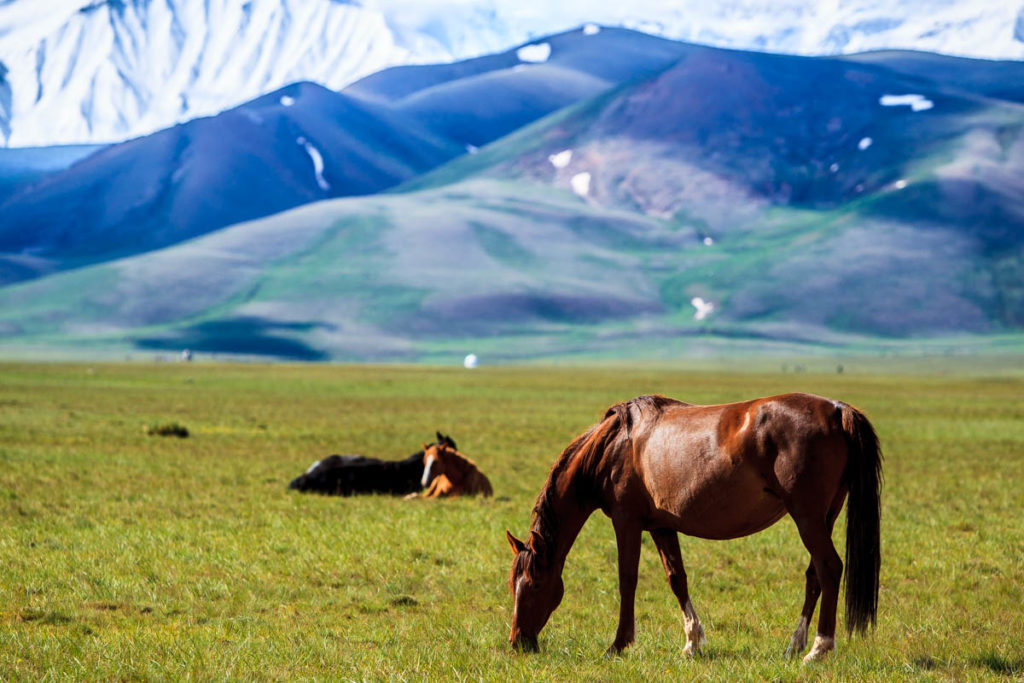 That time of the year they are moving to the summer places with all their belongings. Sometimes it works…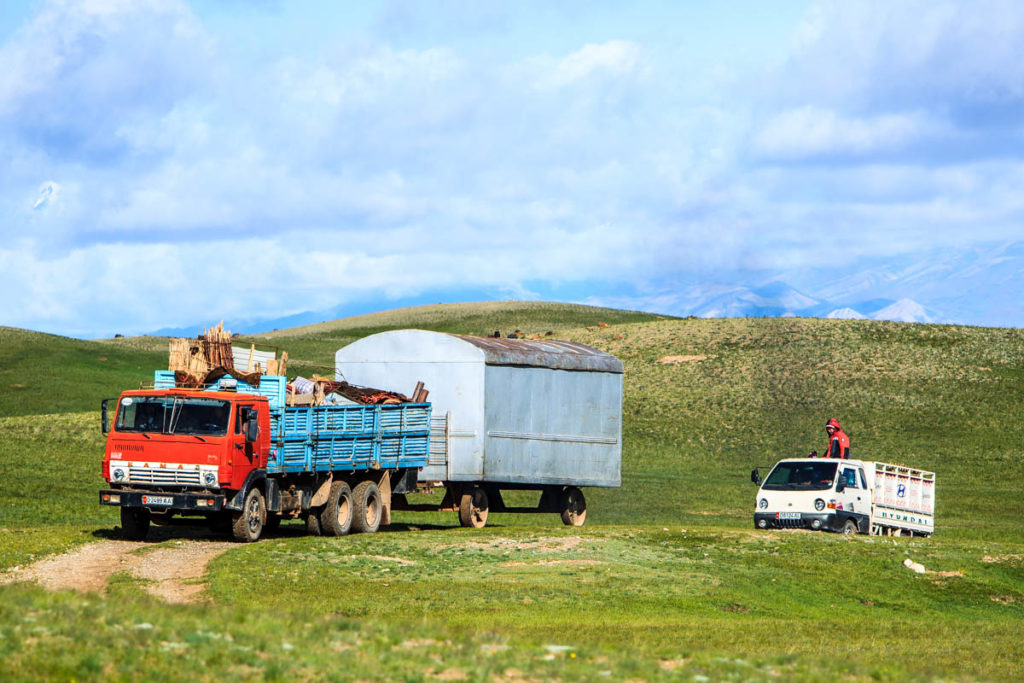 …and sometimes they cause kind of a traffic jam at a bridge, but still very interesting to wait, watch and take some picture.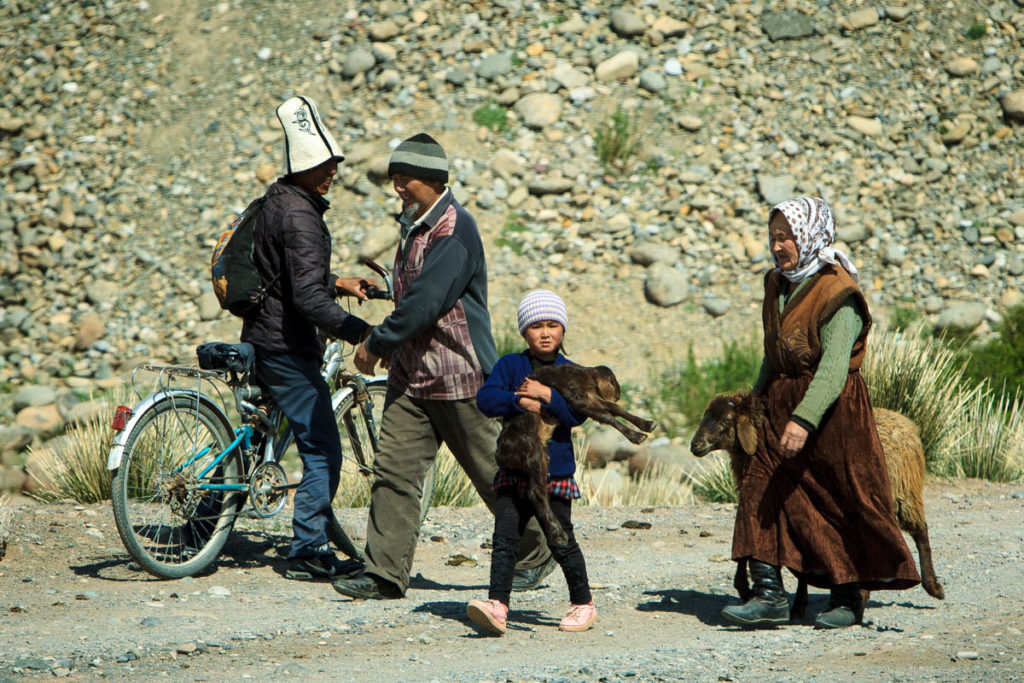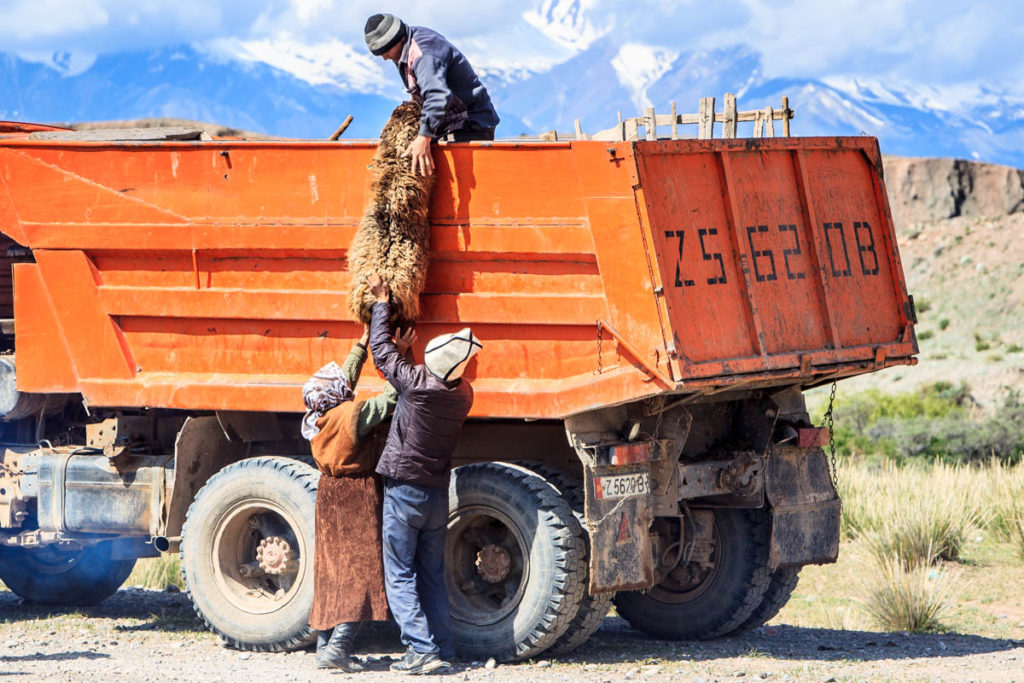 With that it is now time for us to head to Osh, get some maintenance done and also some planning for the coming weeks. So stay tuned…