… or the not so much fun side of an overlanding trip around the globe. 😉
But, first things first, getting laundry done. 🙂 All so much easier at home, but you miss out on the opportunity spending a morning in a public laundry and get in touch with so many different persons. Actually all very nice in our case, interesting conversation with a 91-year old Korea war veteran who lost two grandchildren in his life. Really sad stories as one got murdered and the other one was lost in the middle of the ocean by a Navy ship. All this you do not experience at home, but honestly, looking forward having our own washing machine again. 😉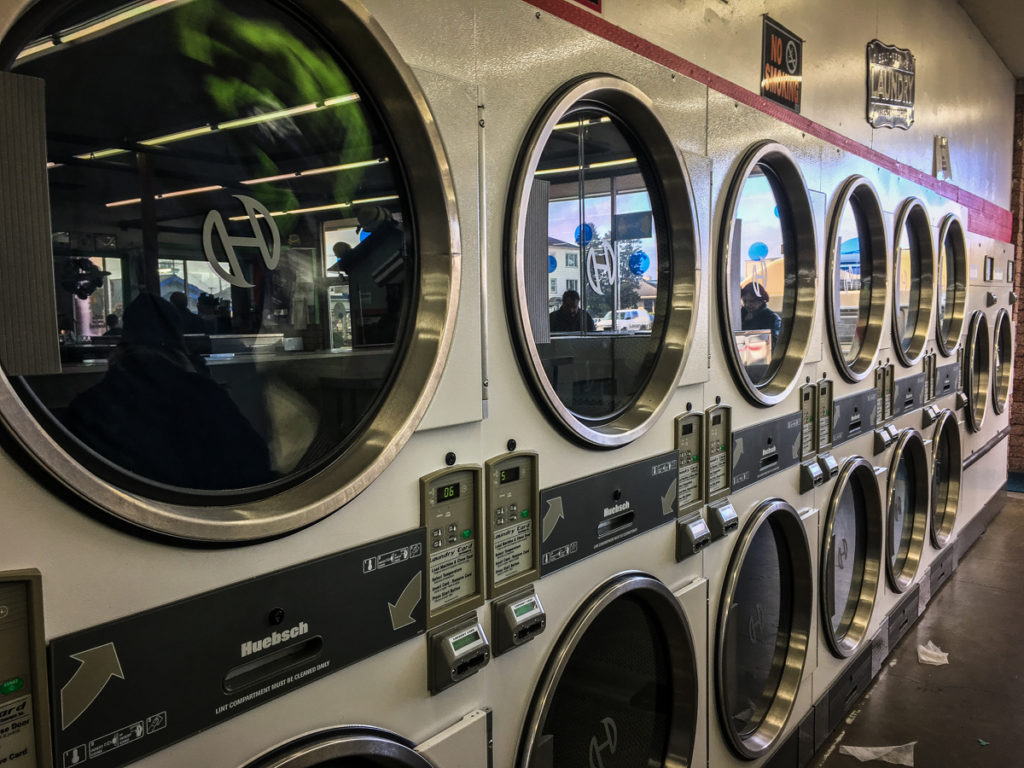 Olympic peninsula
After all was done, we headed up to the Olympic peninsula and even though the weather was really bad, we had the opportunity at least for some hours to enjoy the beaches of the Olympic National Park.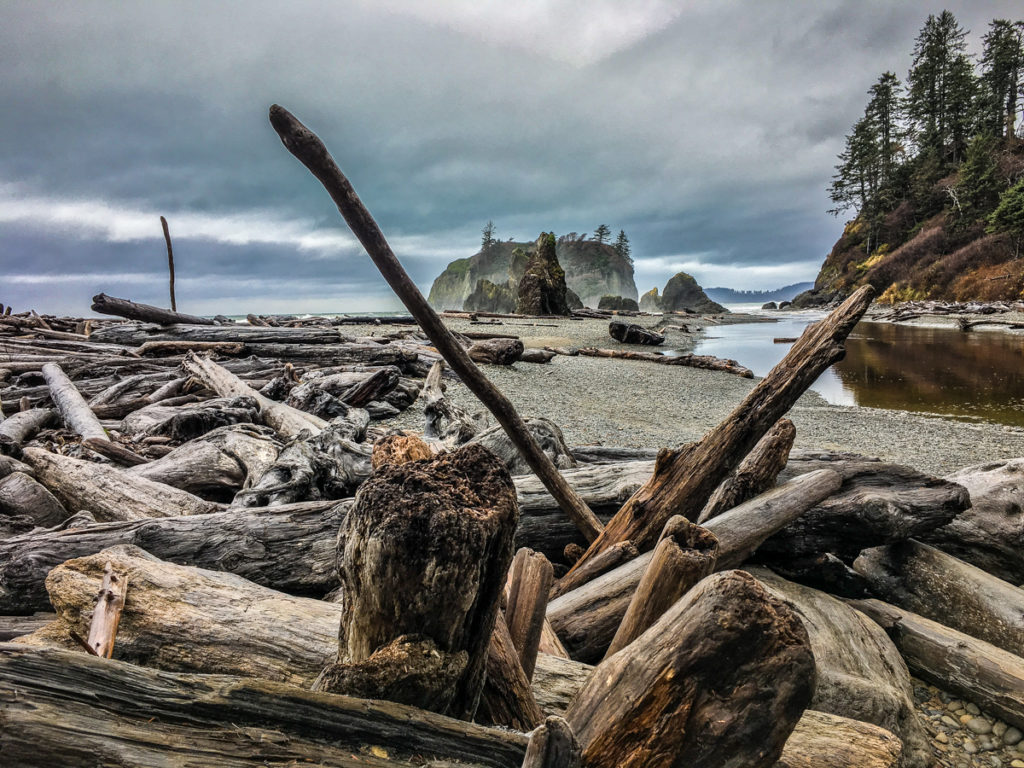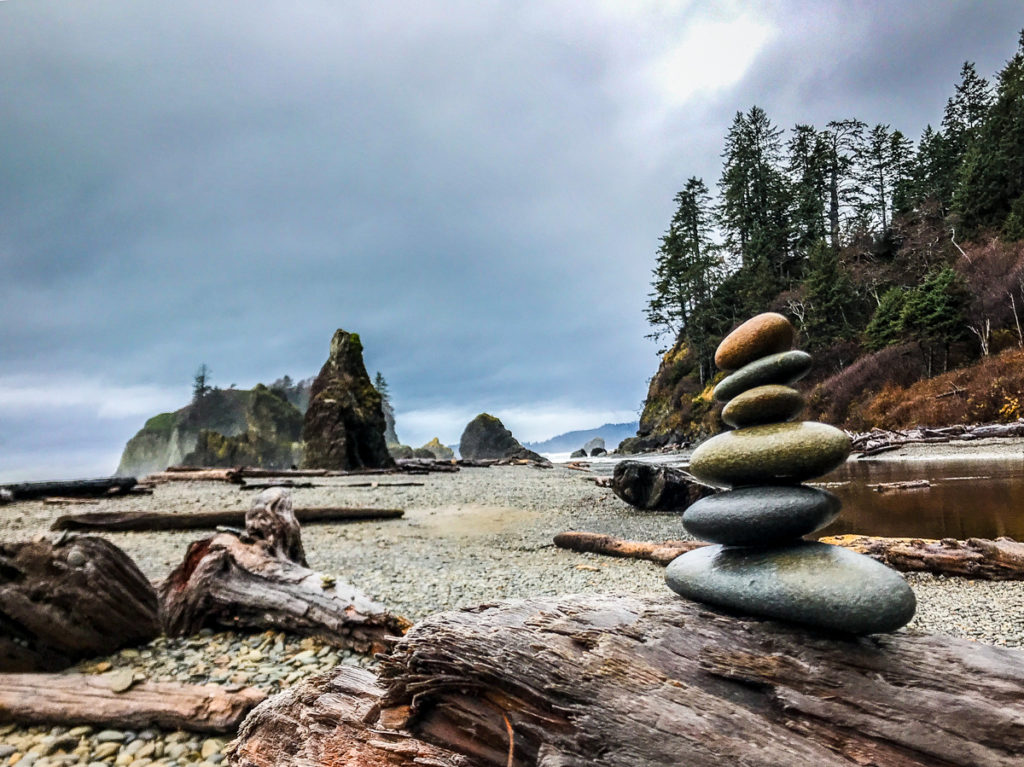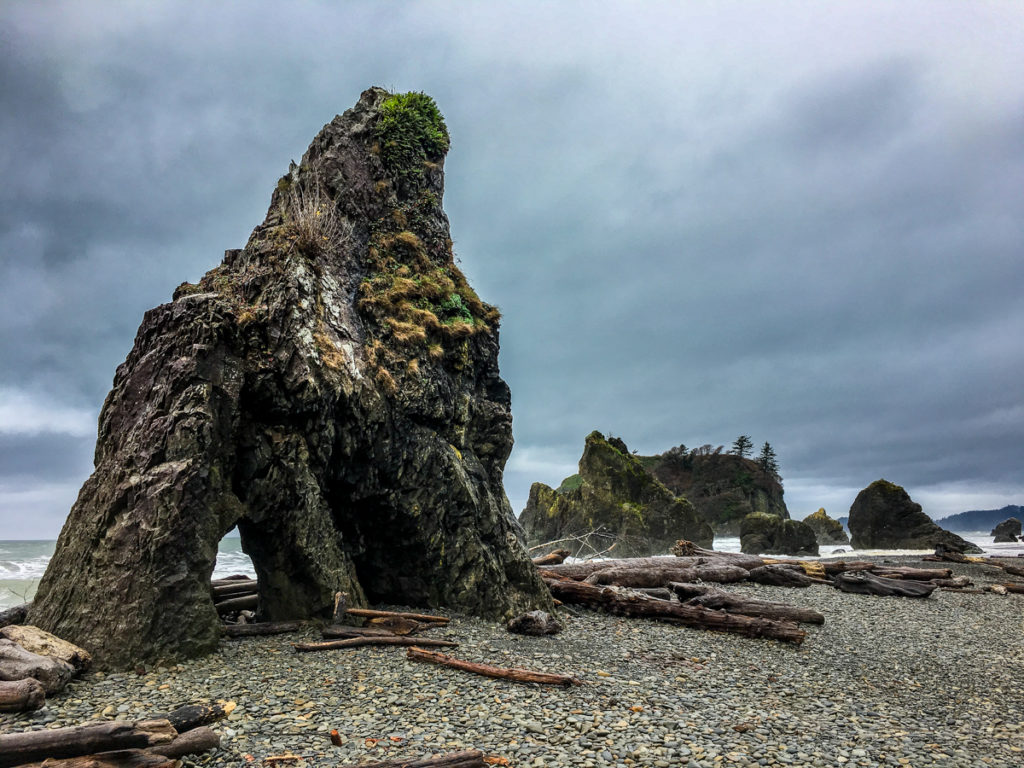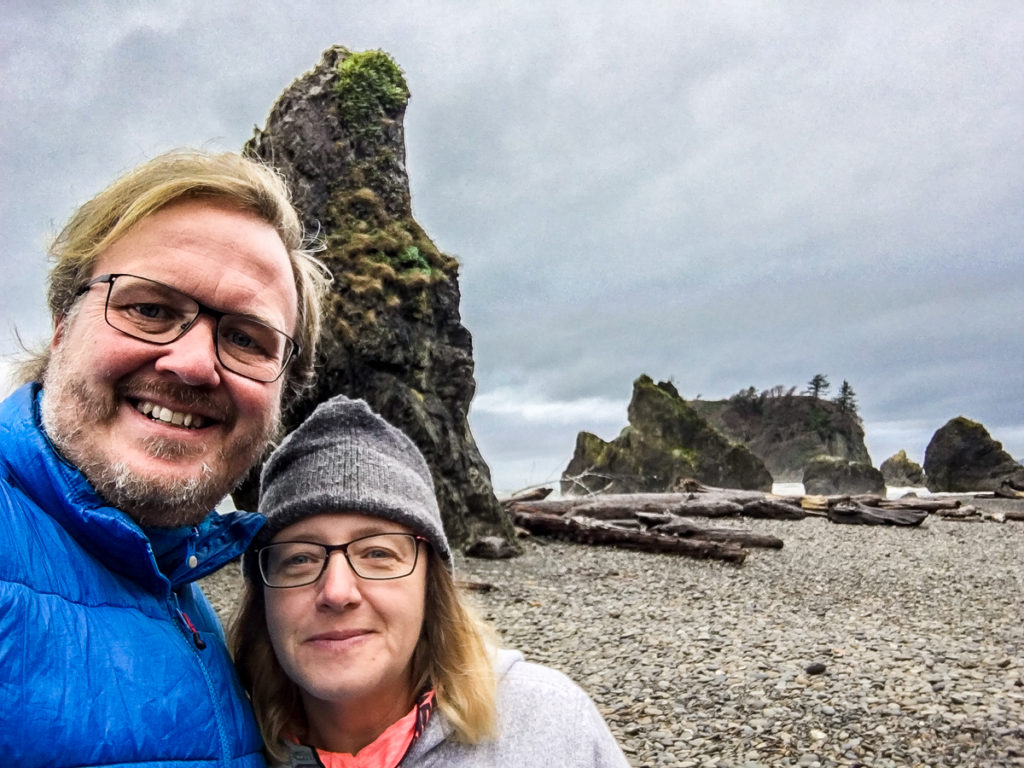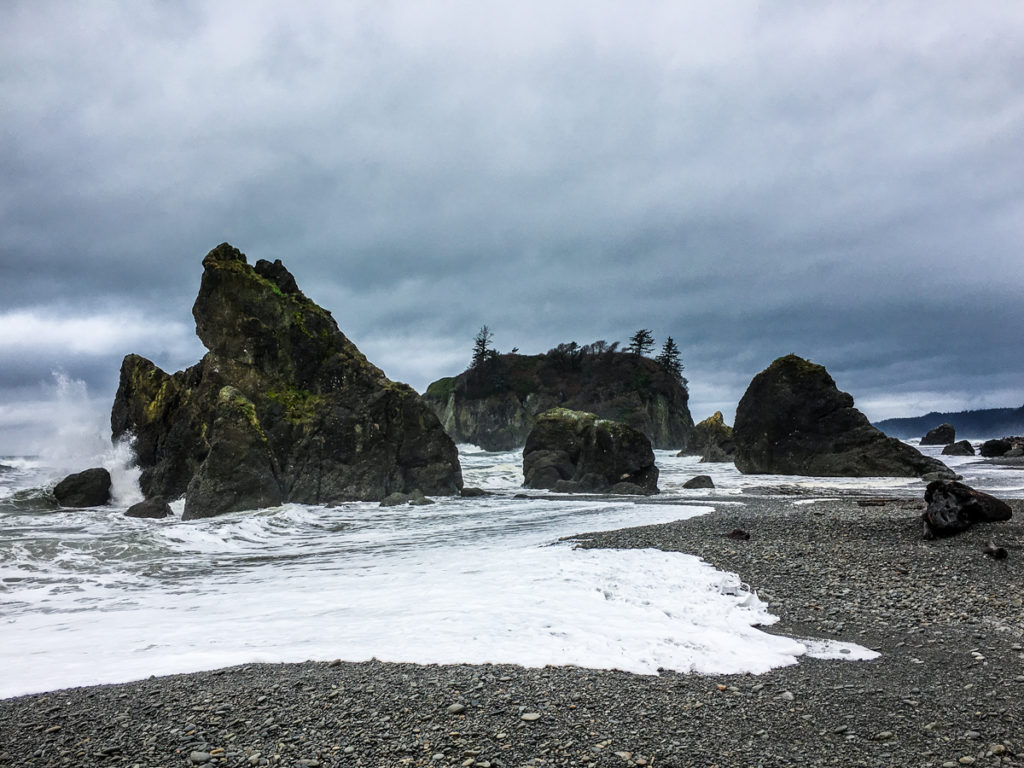 Absolutely stunning landscape, sadly too much rain to go for longer hikes in the rain forest (guess that is why it is called like that), but short enough rain breaks to get at least a short video done.
Finding an isolated camp spot was also not too difficult and next morning we woke up above the clouds. Unfortunately that did not rescue us from the rain, as we had to drive down the mountain again. 😉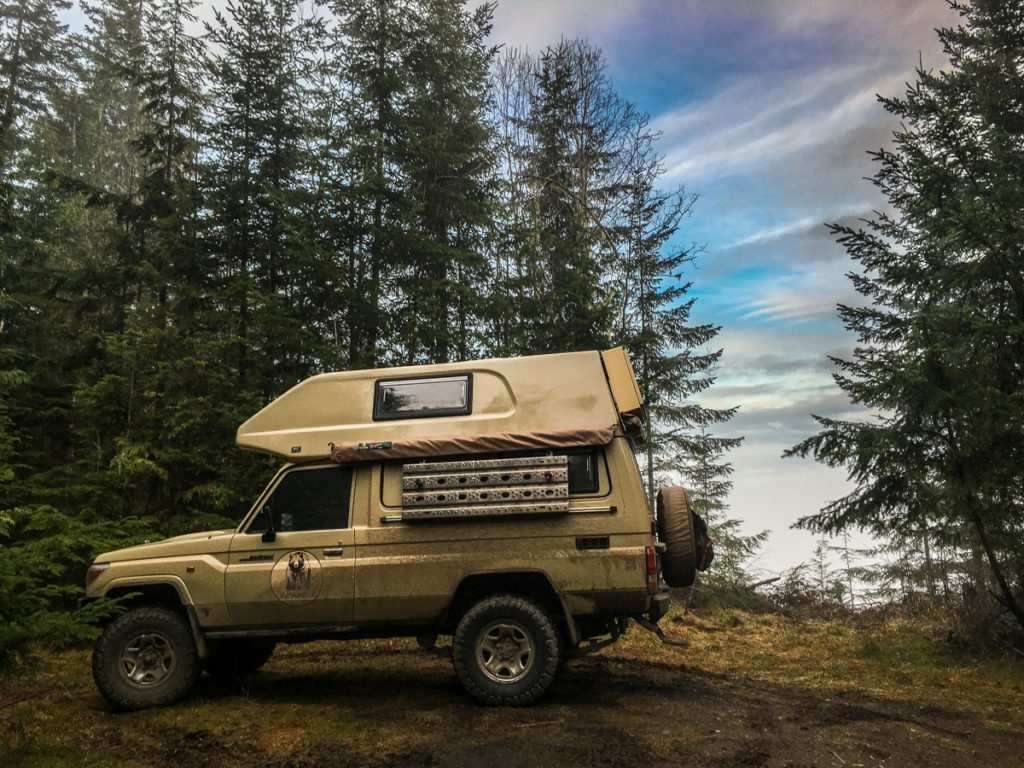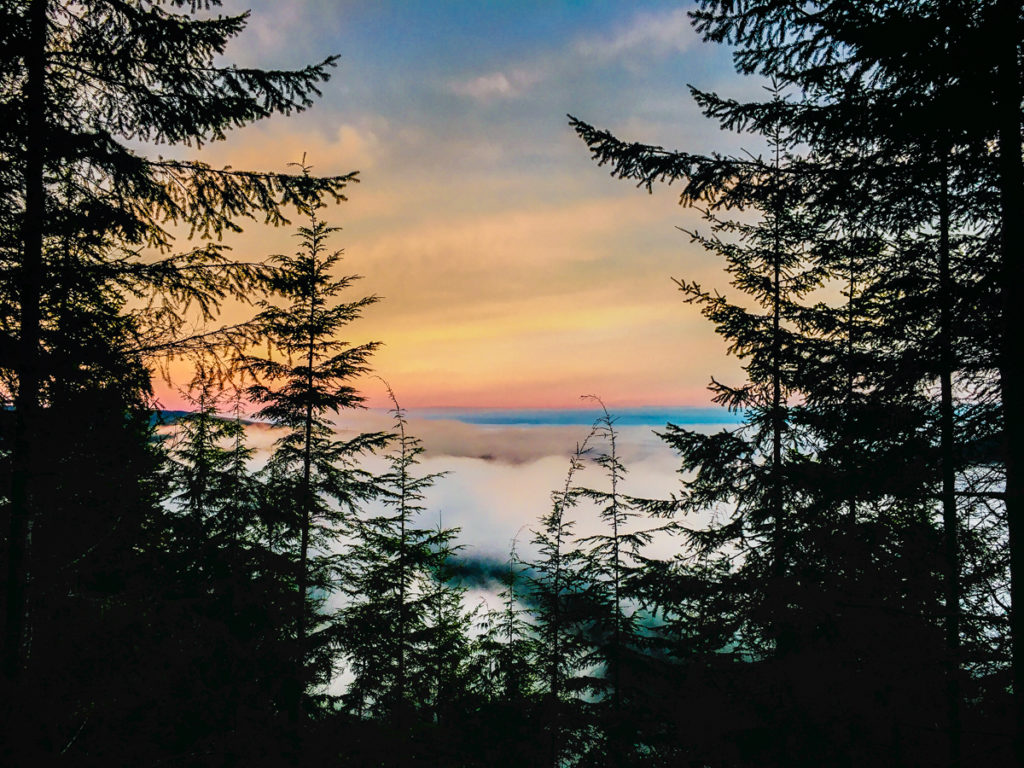 Driving down, just to drive up the next mountain again; Mount Saint Helens was on our list for the next couple of days. But downsite of off-season travelling, sometimes roads are closed due to too much snow, like in this case.
So no Mount Saint Helens for now, instead we could enjoy coffee and breakfast in a tiny restaurant in Morton.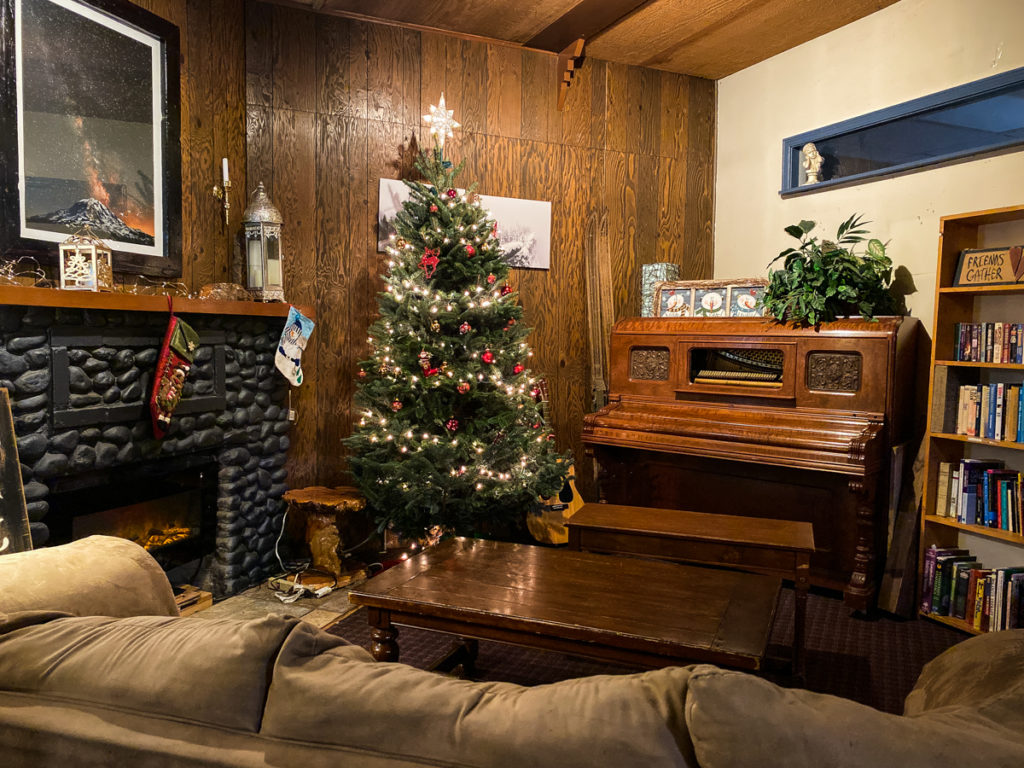 And here the fancy vanlife stopped, raining cats and dogs, we realised that we have a leaking roof when getting back to the car; AGAIN. 🙁 So time to get it fixed professionally! Kindly a company in Chehalis committed to get it done by Saturday…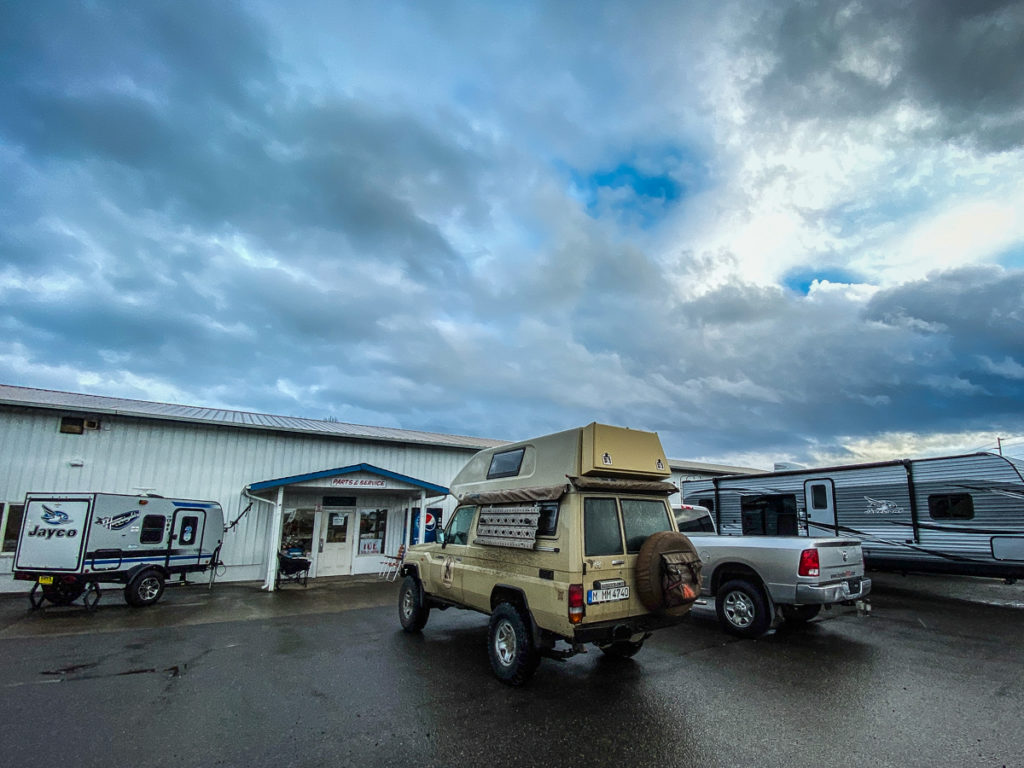 … so we have no the unwanted and unplanned luxury of enjoying a hotel in Chehalis for two nights. Not the best thing for the general atmosphere we must admit! 🙁 But could be so much worse of course.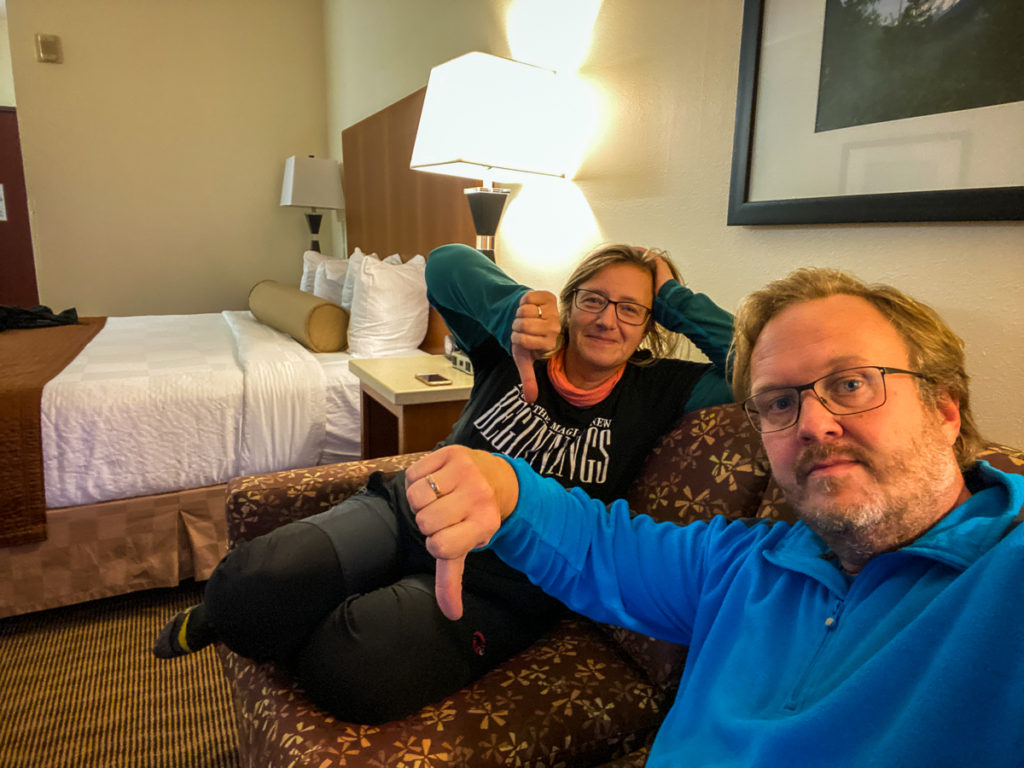 Chehalis
Actually there is not too much you can do in the area without a car, so we went for a morning walk and afterwards it felt not too bad anymore being here for the moment. On the first view a classical smaller village in the US, but on the other hand a beautiful old town, not invaded by tourists at all.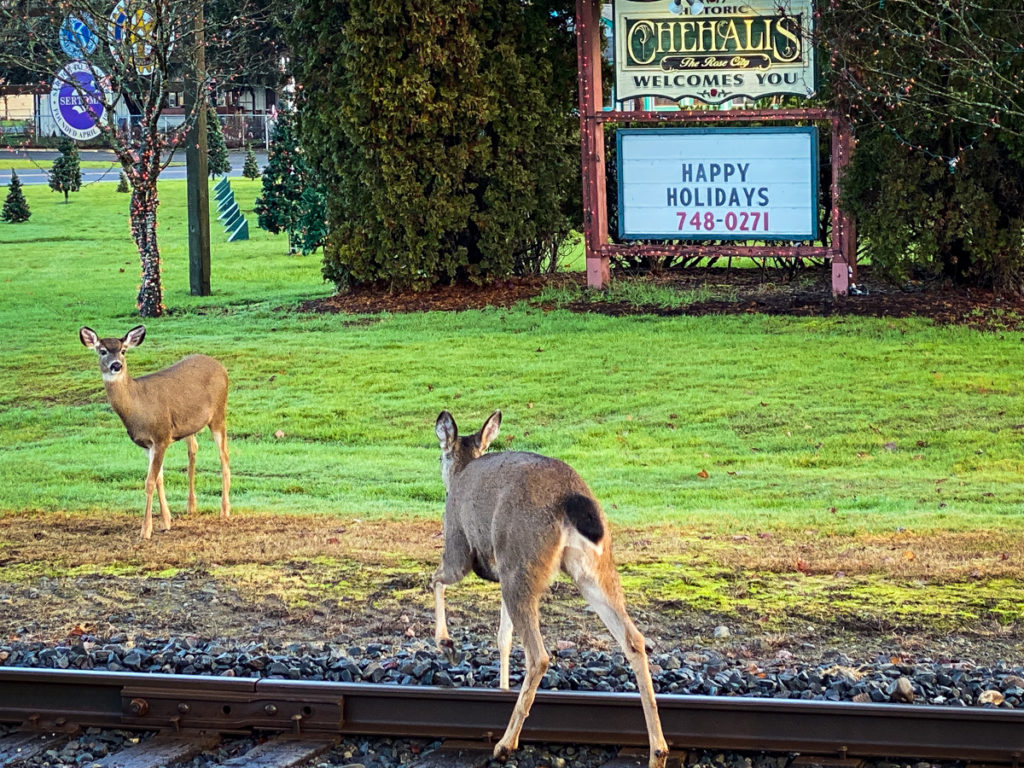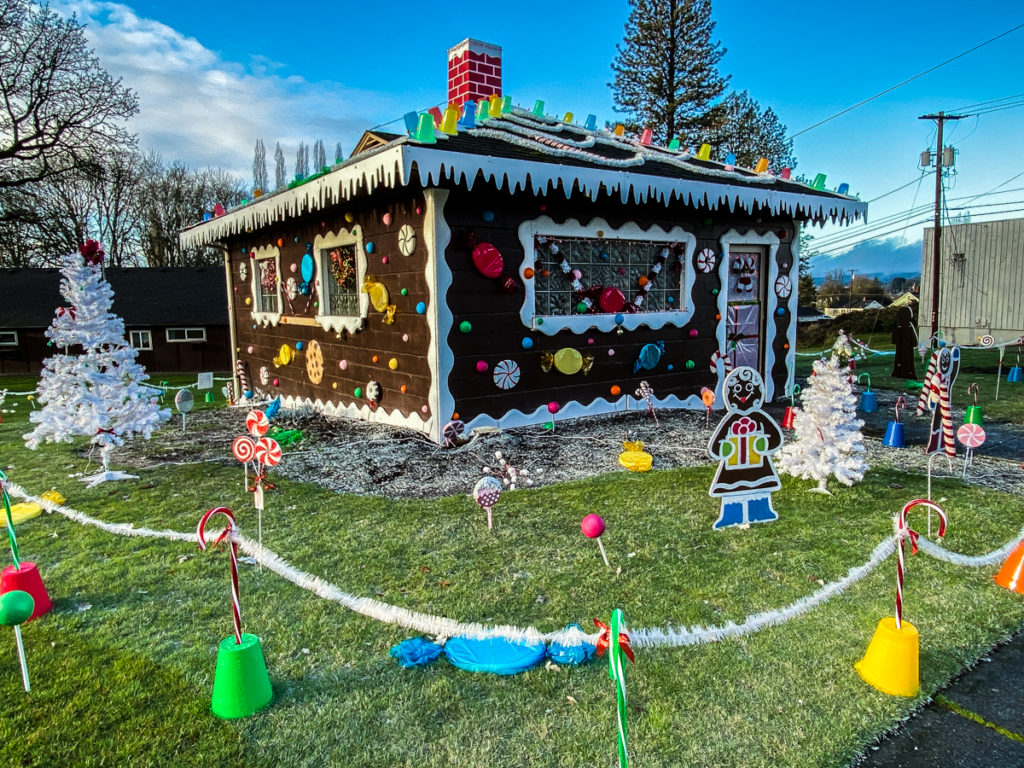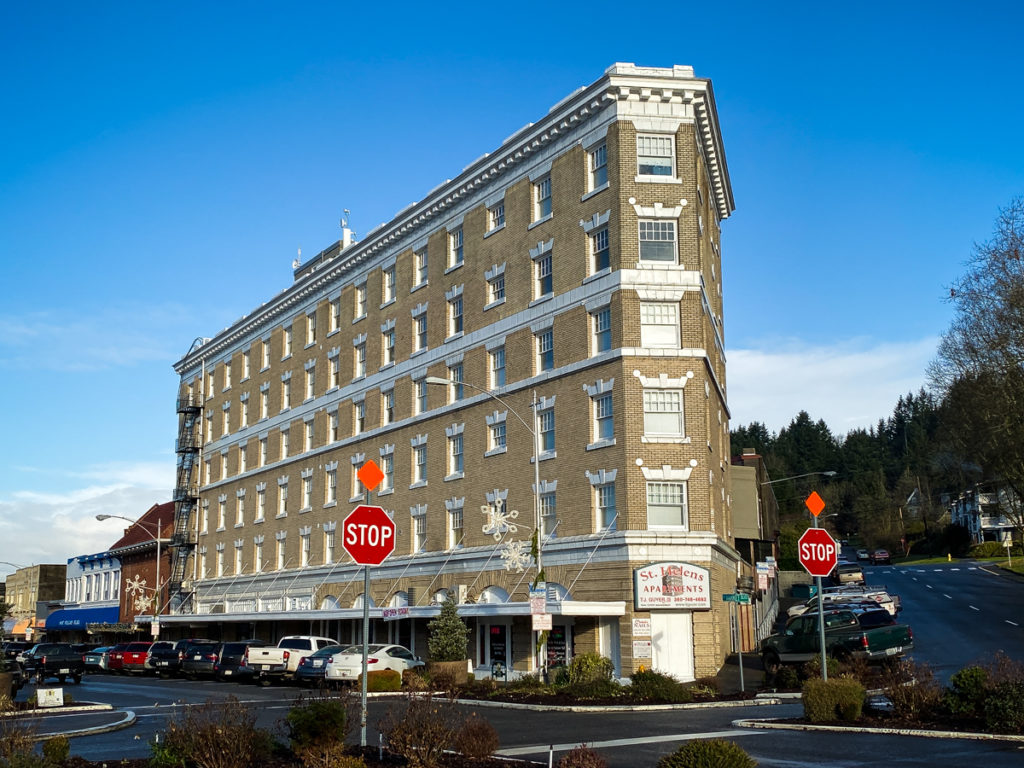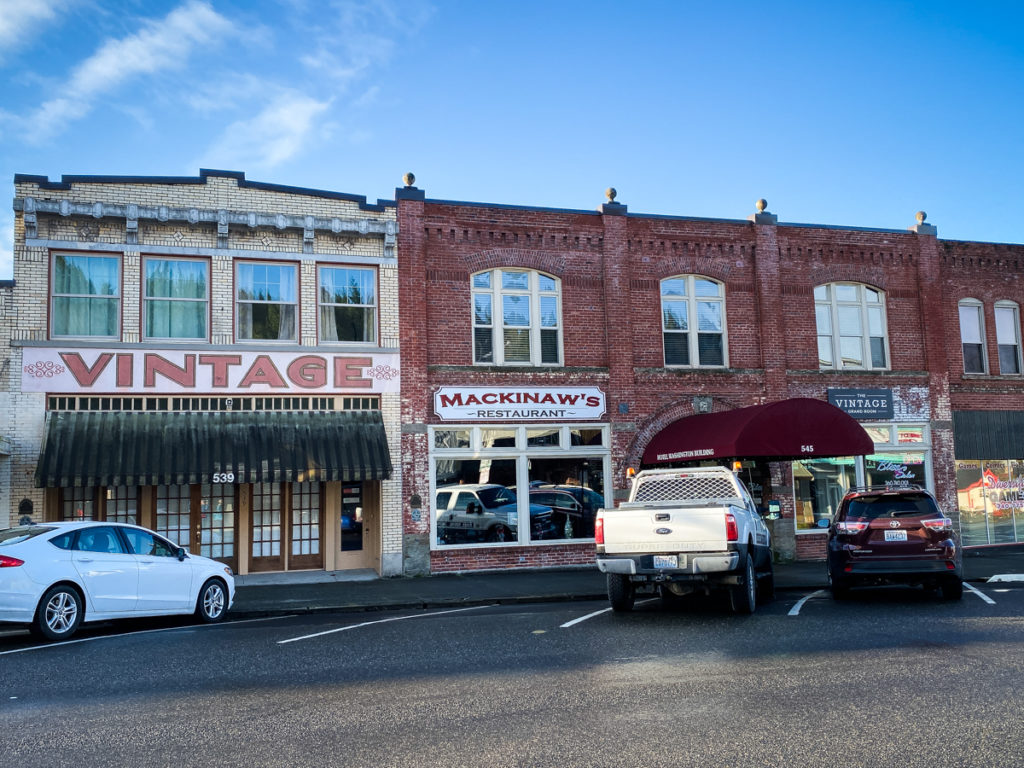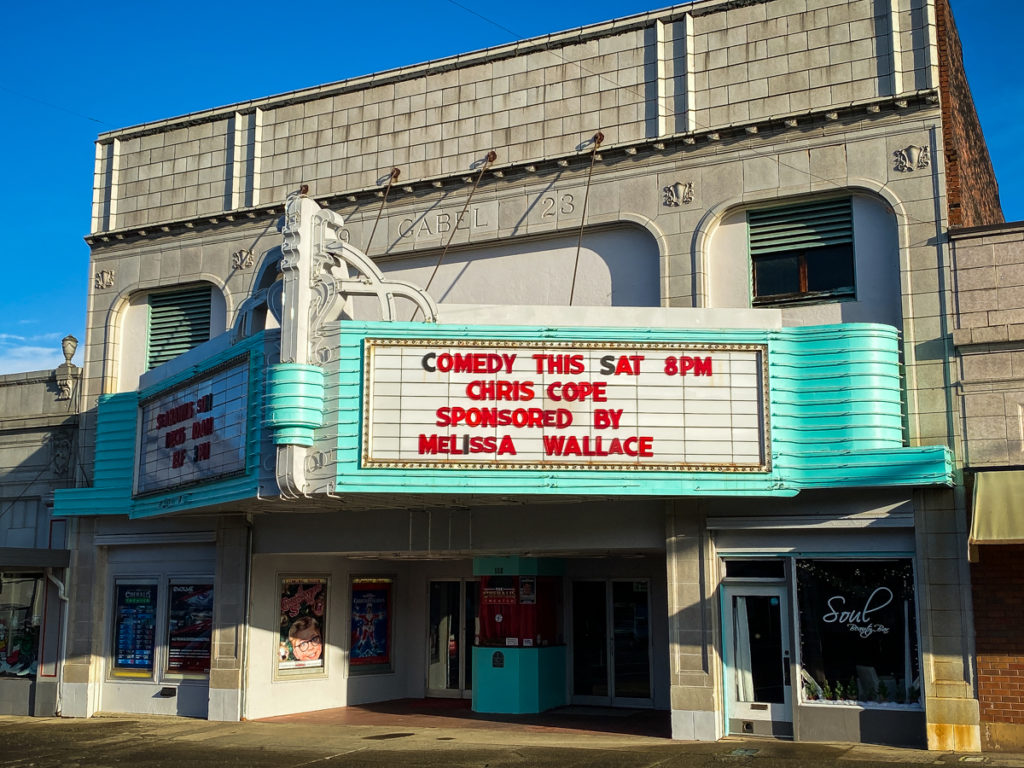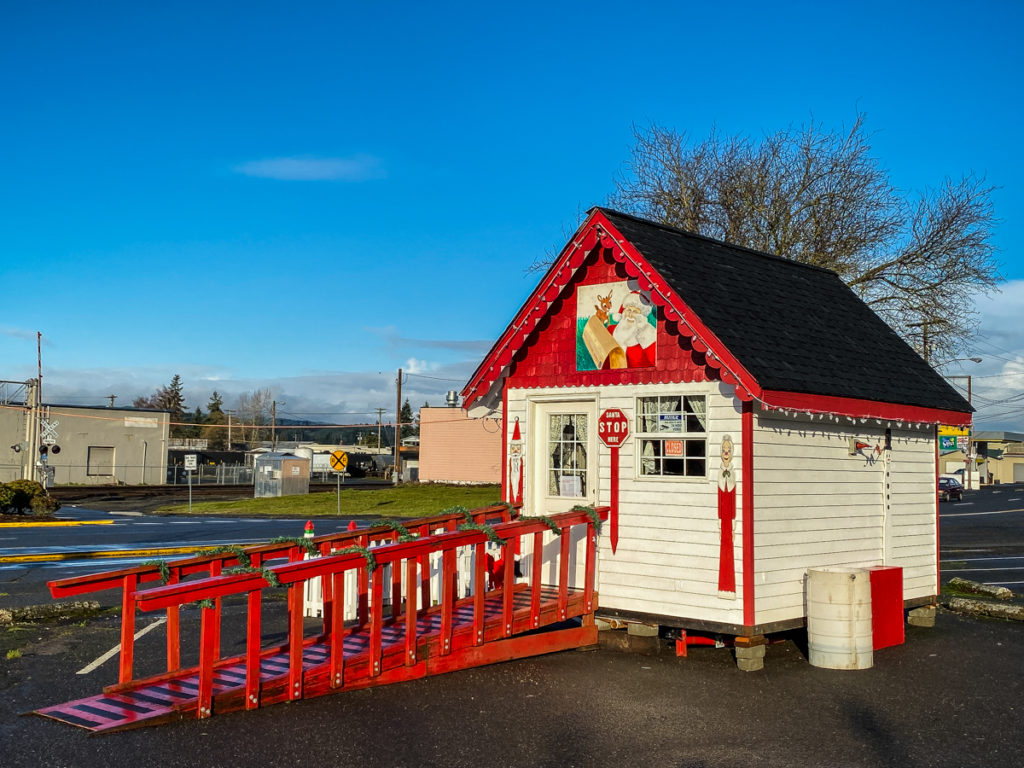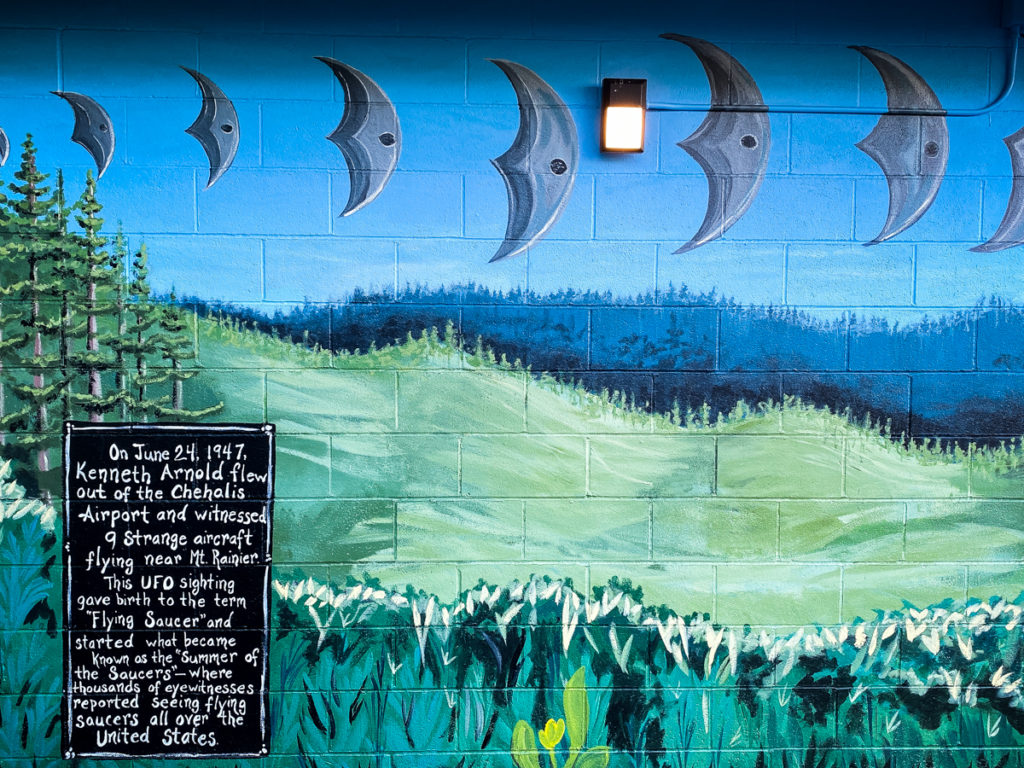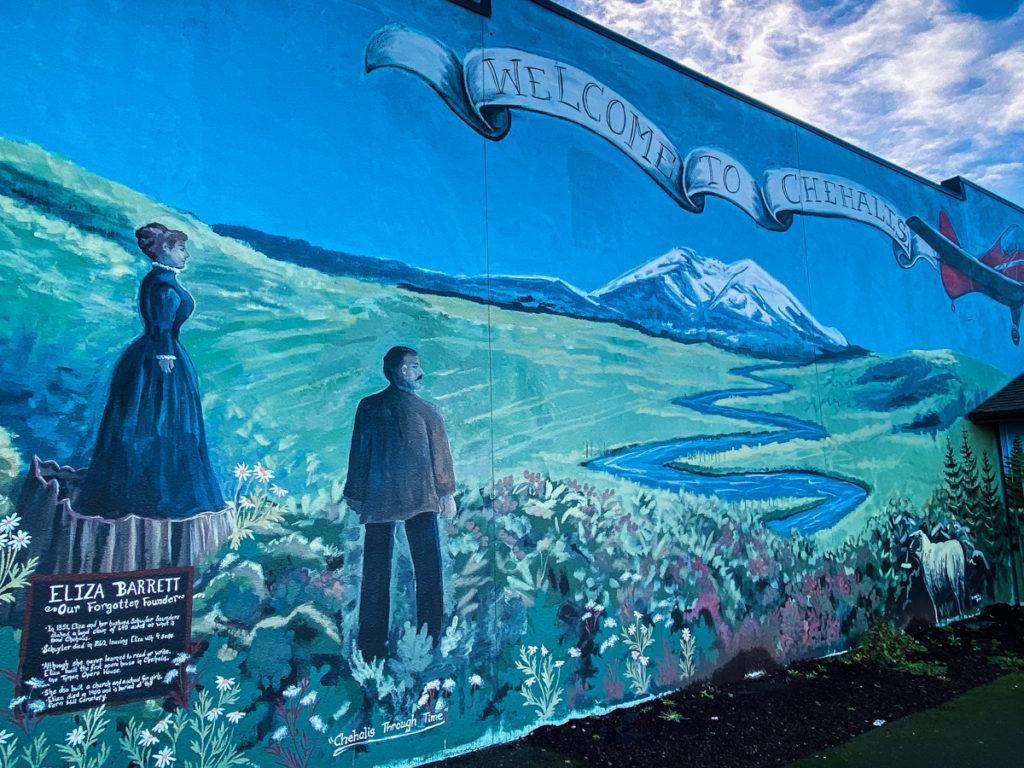 Walking by "The Loft" a nice lady owning this location invited us to come in. What a surprise finding such a beautiful event location on two floors. We did not expect to see a place like this in such a small town.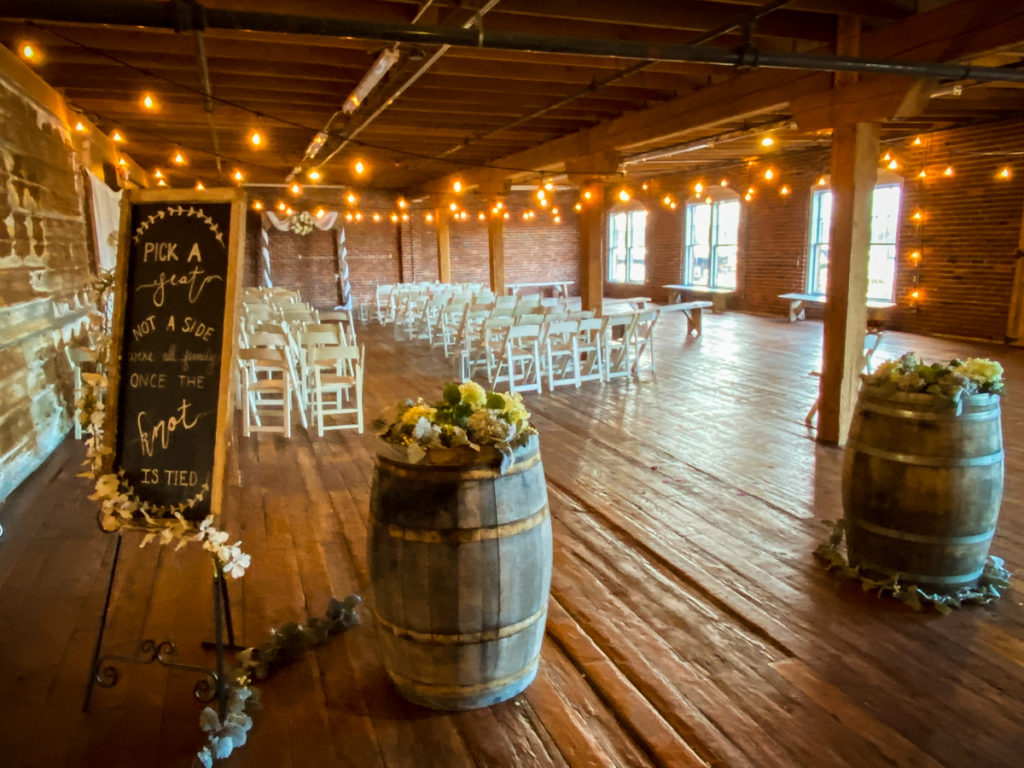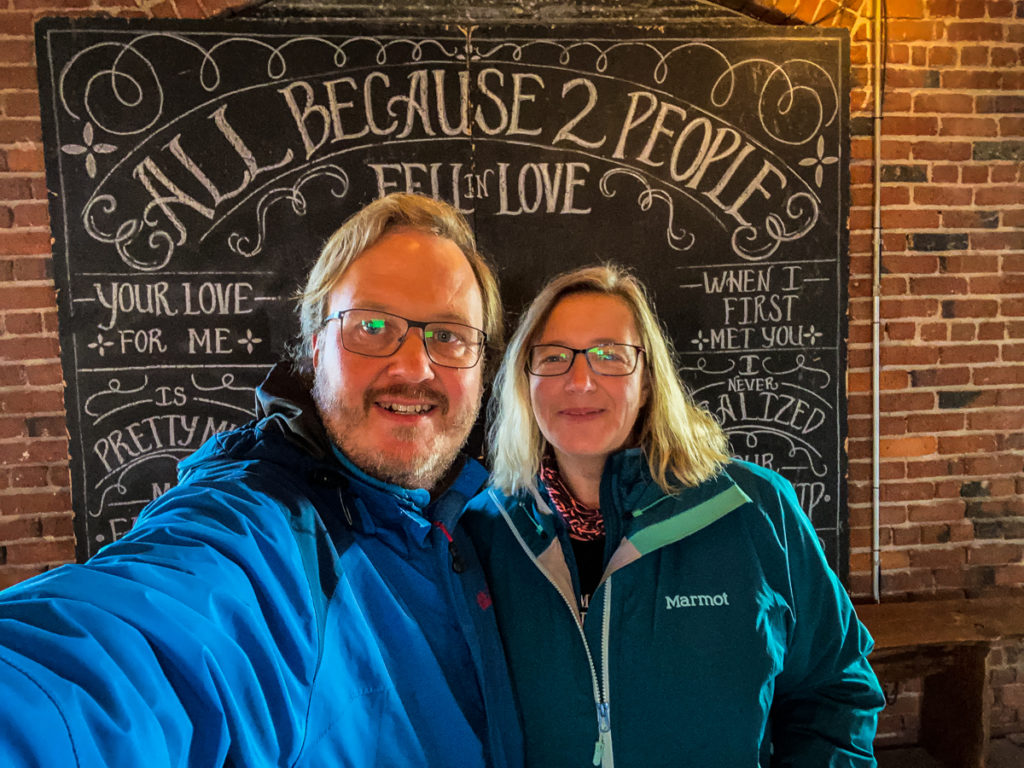 Really a nice surprise walking around here, but we still hope our car will be fixed and try again tomorrow. In that sense, fingers crossed.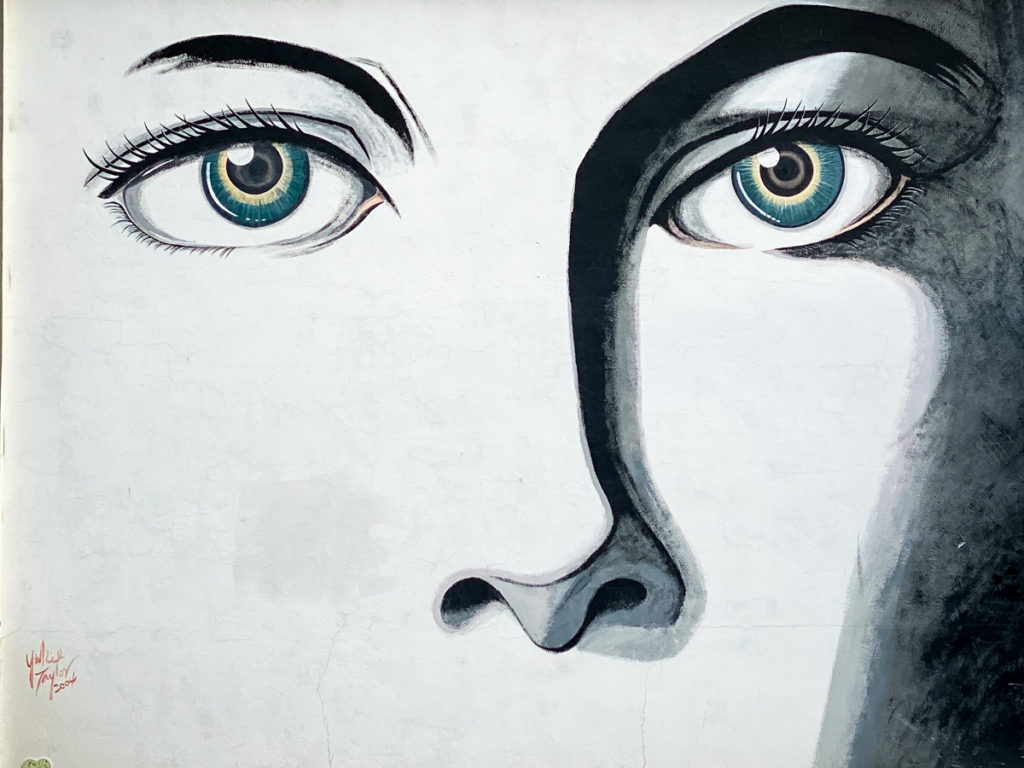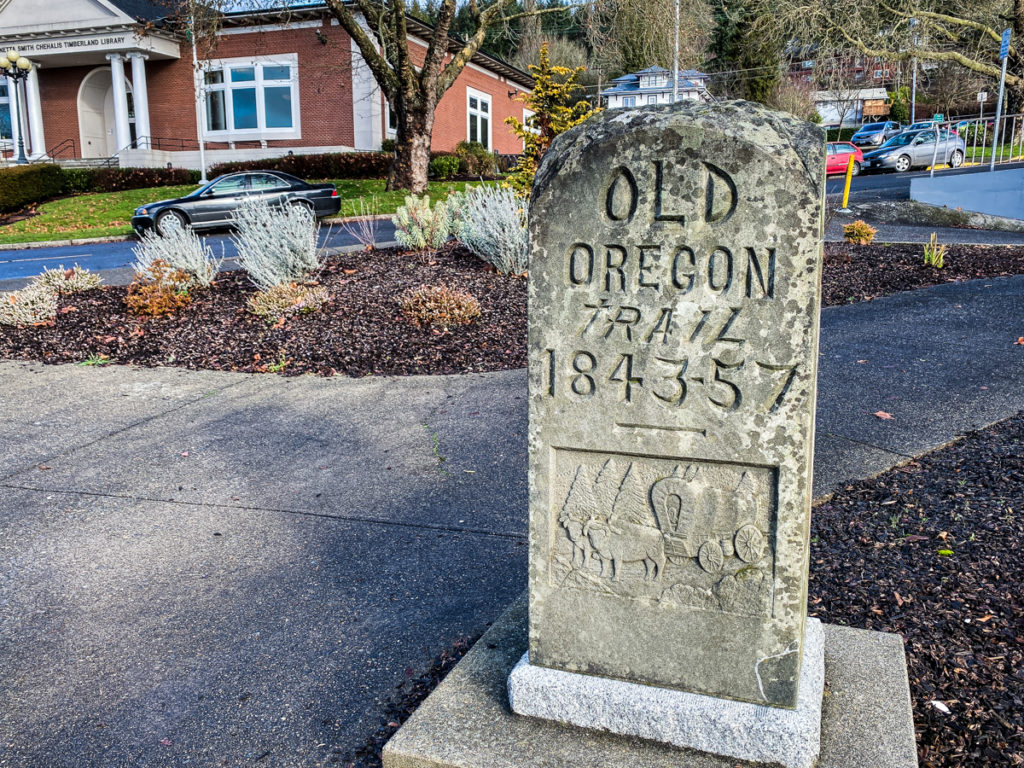 Not yet sure were will be heading next, all depending on the weather forecast, so stay with us.