Smith Rock State Park, not originally on our list at all, but we found some beautiful photos on Instagram, so we decided we have to go there and see it ourselves. Usually this state park is famous for the fantastic rock climbing possibilities, but offers also plenty of nice hikes in the area. Exactly what we were after, so we had a wonderful day hiking in the park all that with fantastic weather…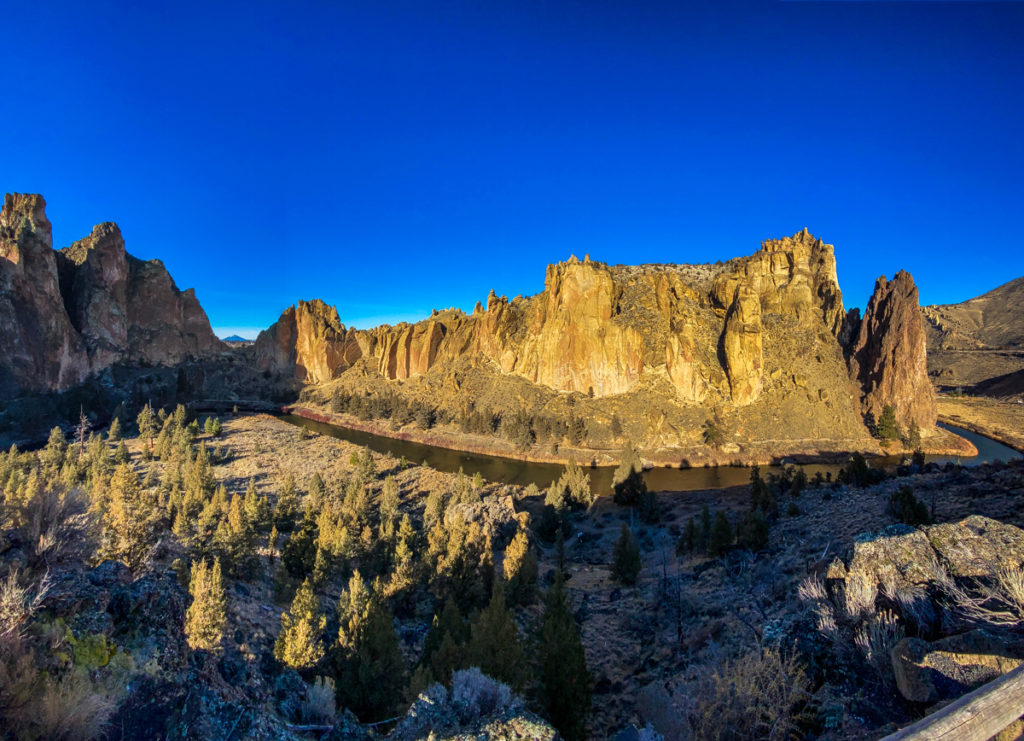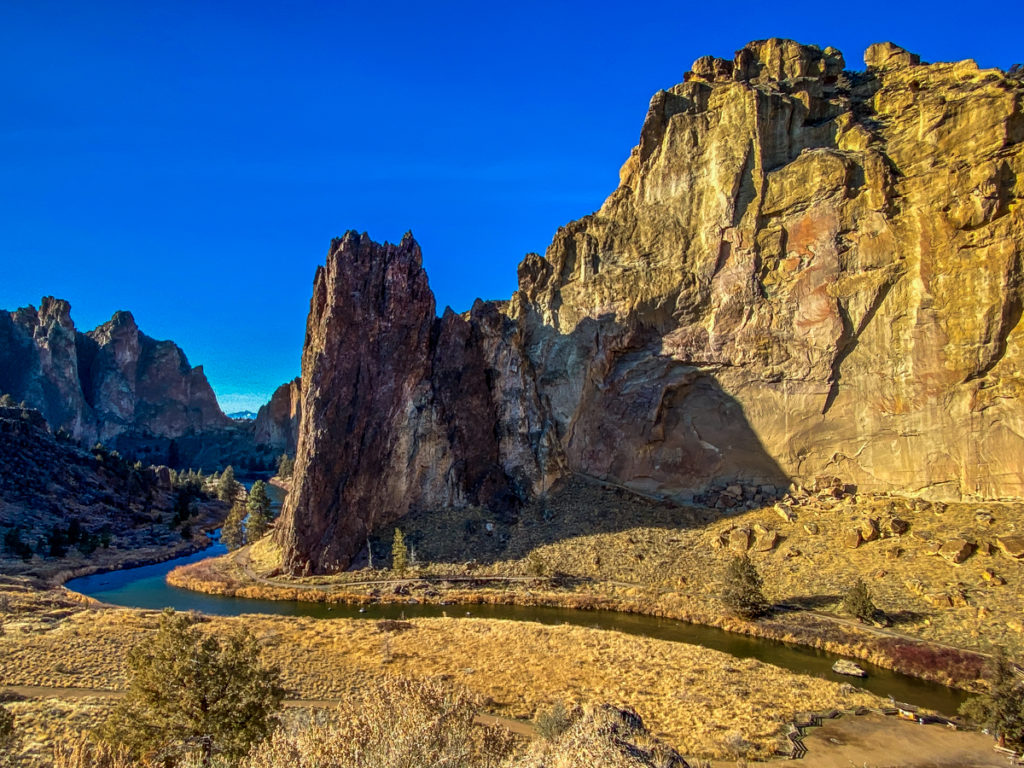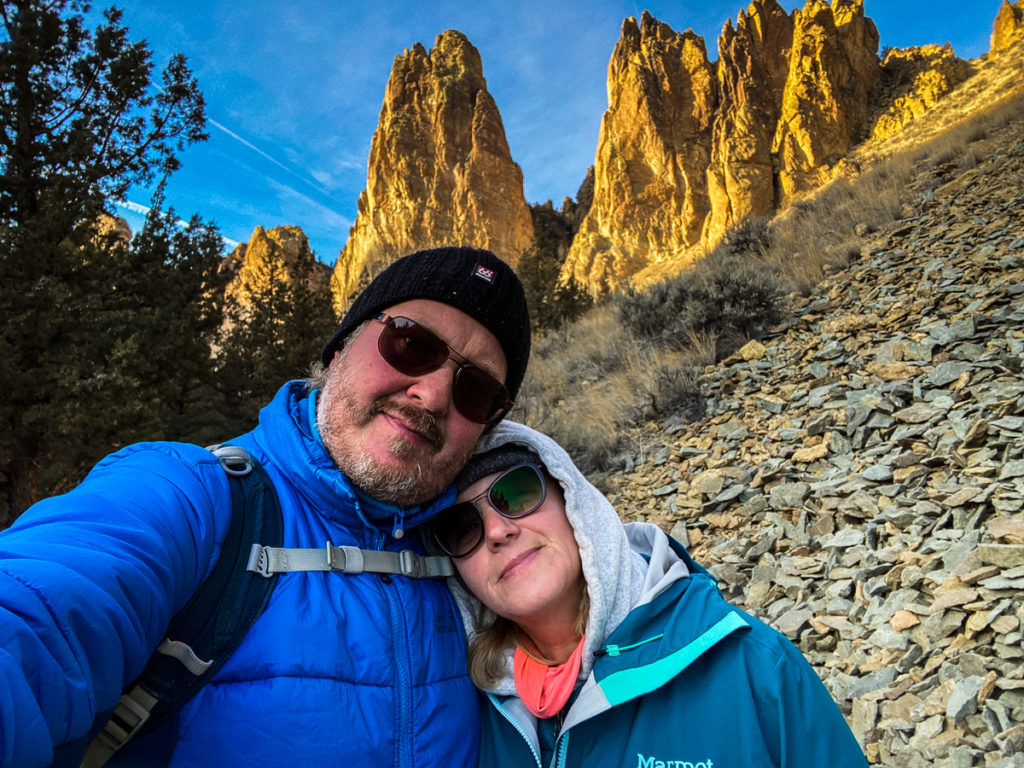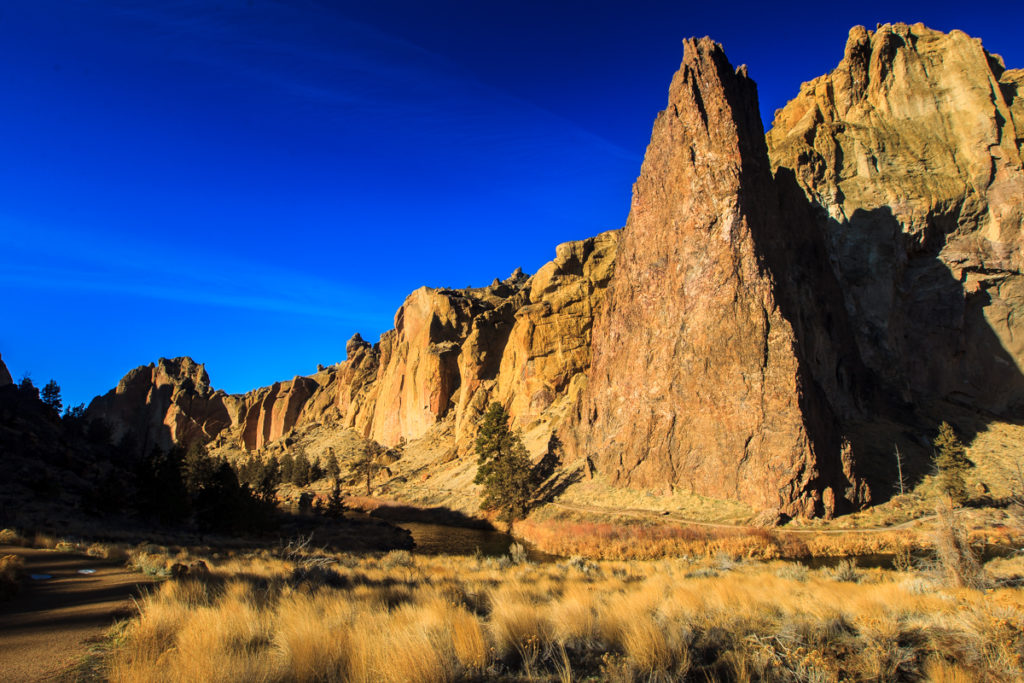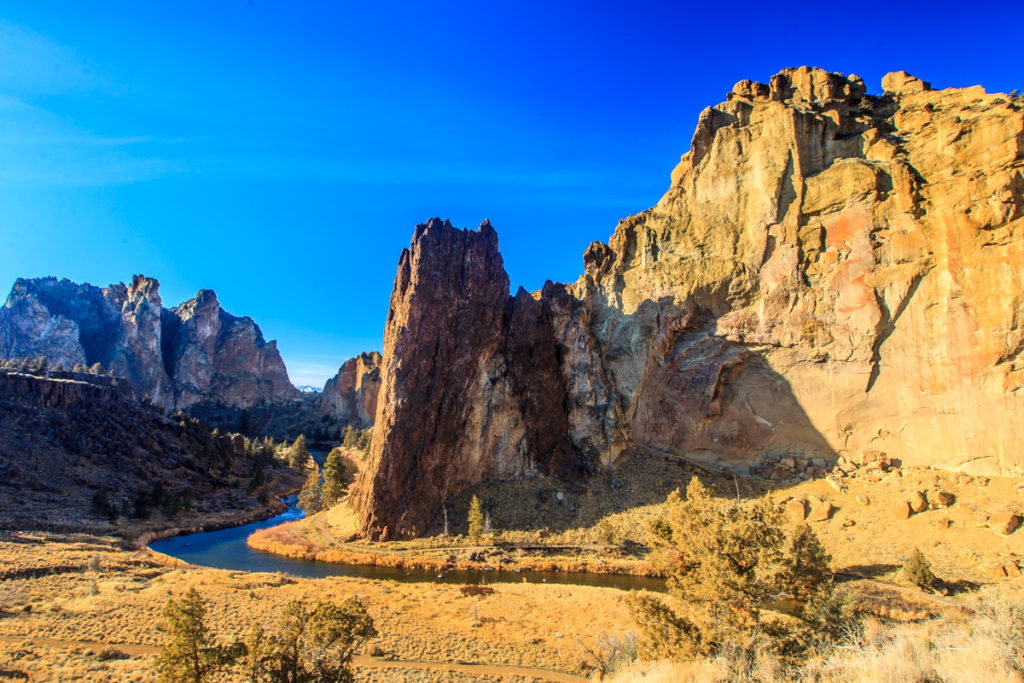 Getting the permission from a ranger to stay overnight in the camp area, which is usually only for tents, we got even a guest for the evening. 🙂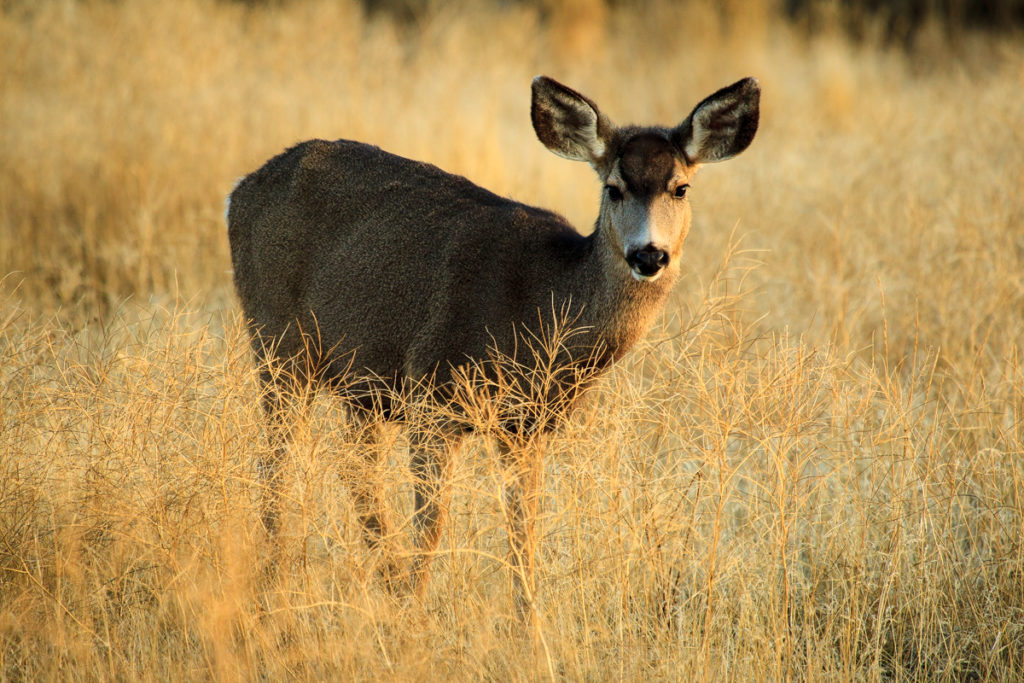 Next morning it needed some pressure to get me out of the warm bed and car, but I guess it was worth it. What a sunrise!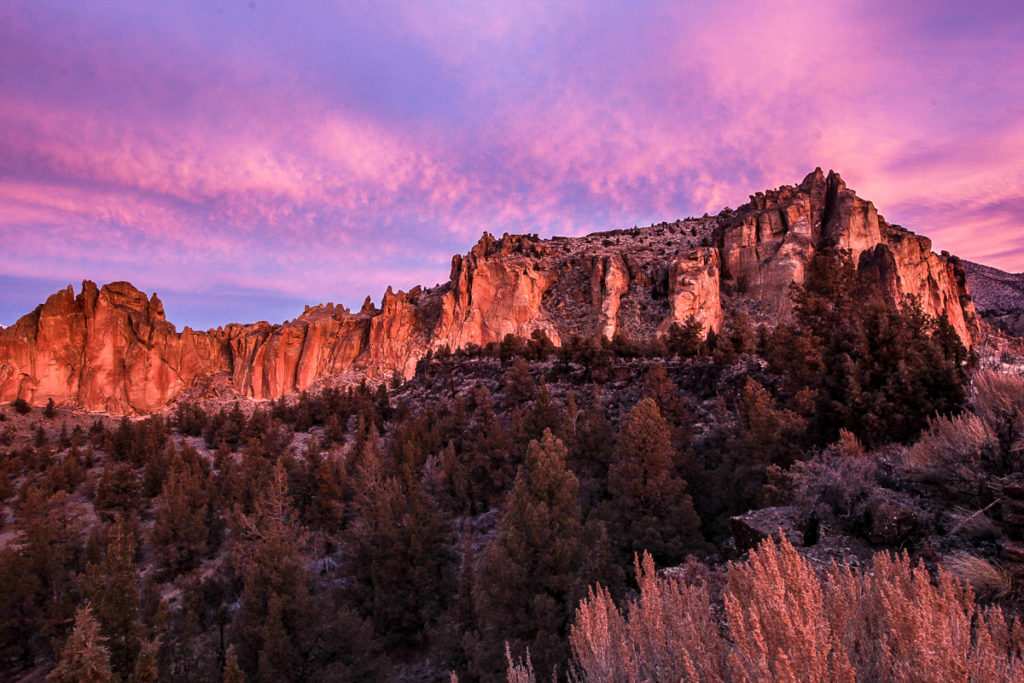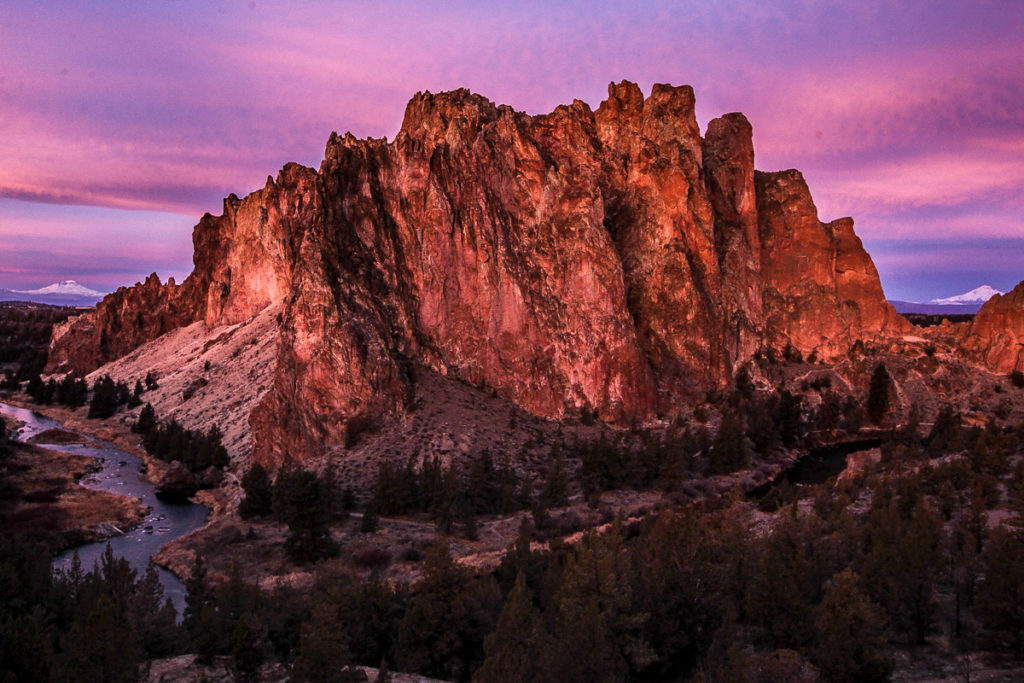 As the weather got bad later that day and majority of the other parks on our way towards California were closed for the season (clearly a downside of travelling in the winter) we had nothing else to do than finding a nice camp spot that was accessible. Accessible? Well, in the meanwhile we got into the mountains and back into the snow. 😉
But finally we found a great and quiet spot for the night; our coldest so far with -11 decrease Celsius. And ones again a great place to wake up in the morning and start the day.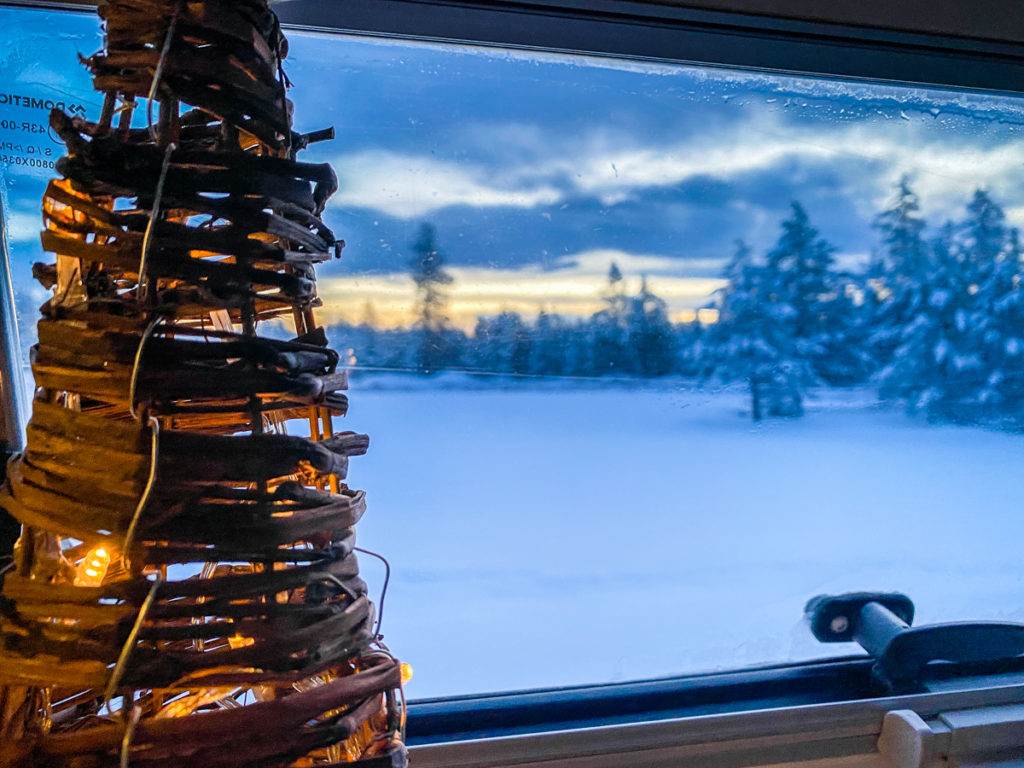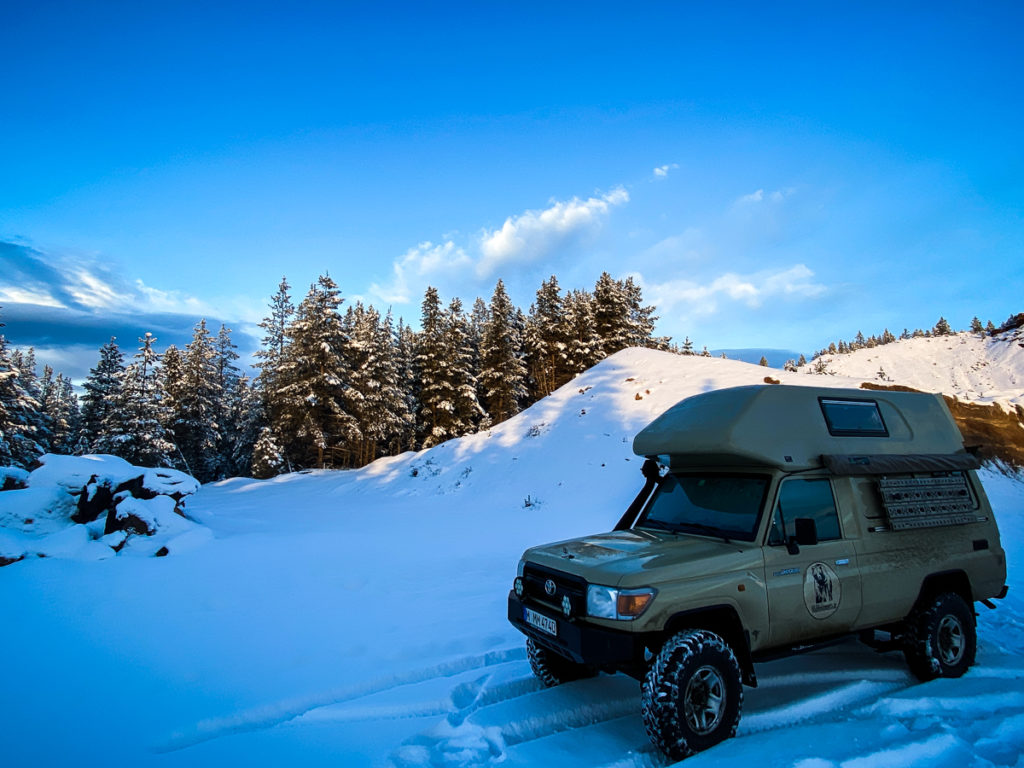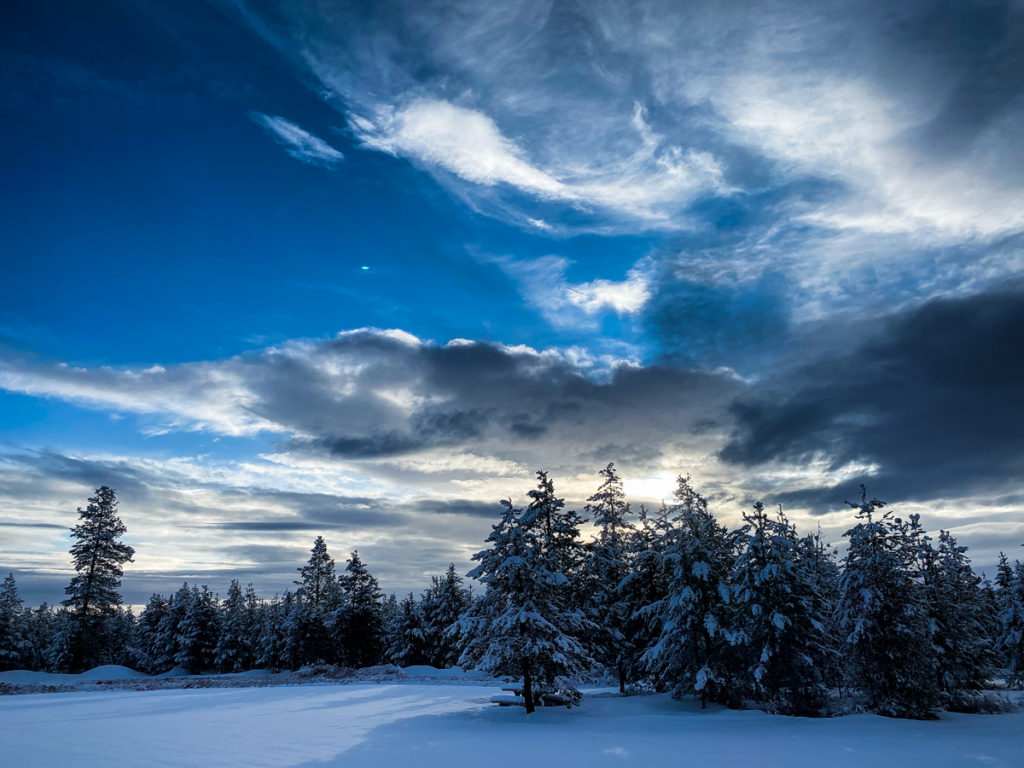 And following the side-roads towards California was surely worth the extra effort driving in snowy and icy conditions.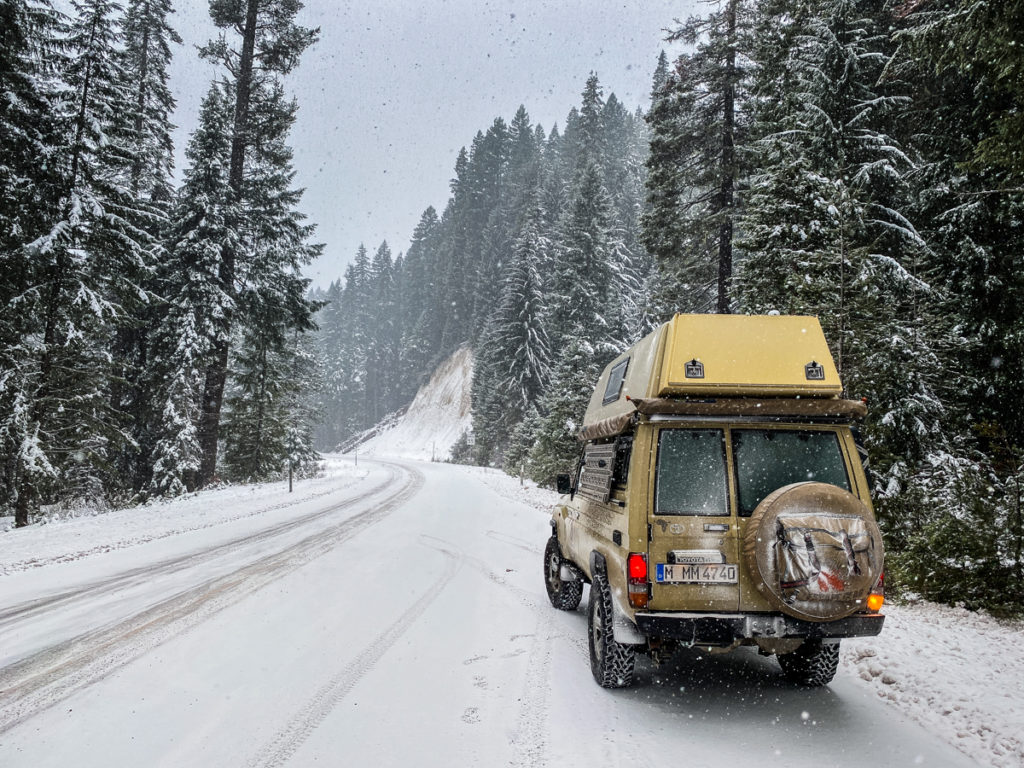 So we made it through, California, here we are. 🙂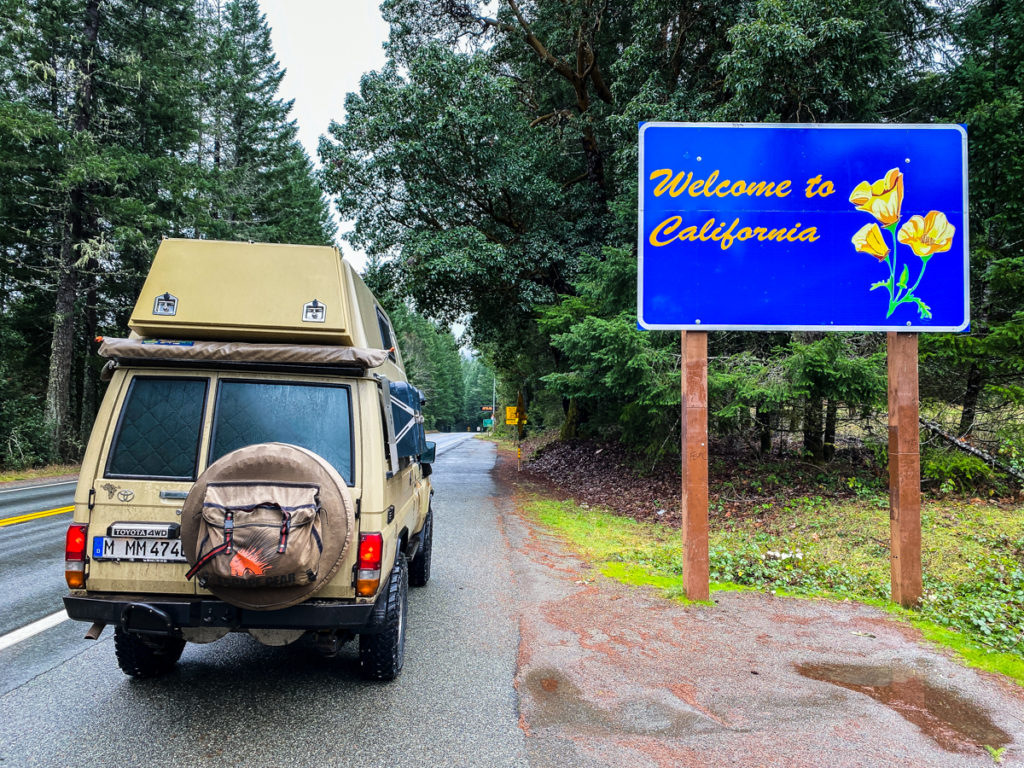 In that sense, more to come soon. Stay tuned!