Death Valley, one of the hottest spots on the continent and the lowest point in the USA with -85,5 metres in the Badwater Bassin. Now in winter it is rather nice to have temperatures around 20 degrees Celsius, so a nice change compared to the winter days we had in the last couple of weeks.
However getting into the valley was kind of a culture shock again as it got more and more busy the further we got into the valley. But next morning we managed to escape the crowds, but still focusing on the typical highlights in the main valley.
Badwater Bassin
What to say, clearly a must see when you are there, the lowest point in North America. Okay, maybe not so much a must see because of that, but it is a beautiful salt lake you can walk on to explore it a bit.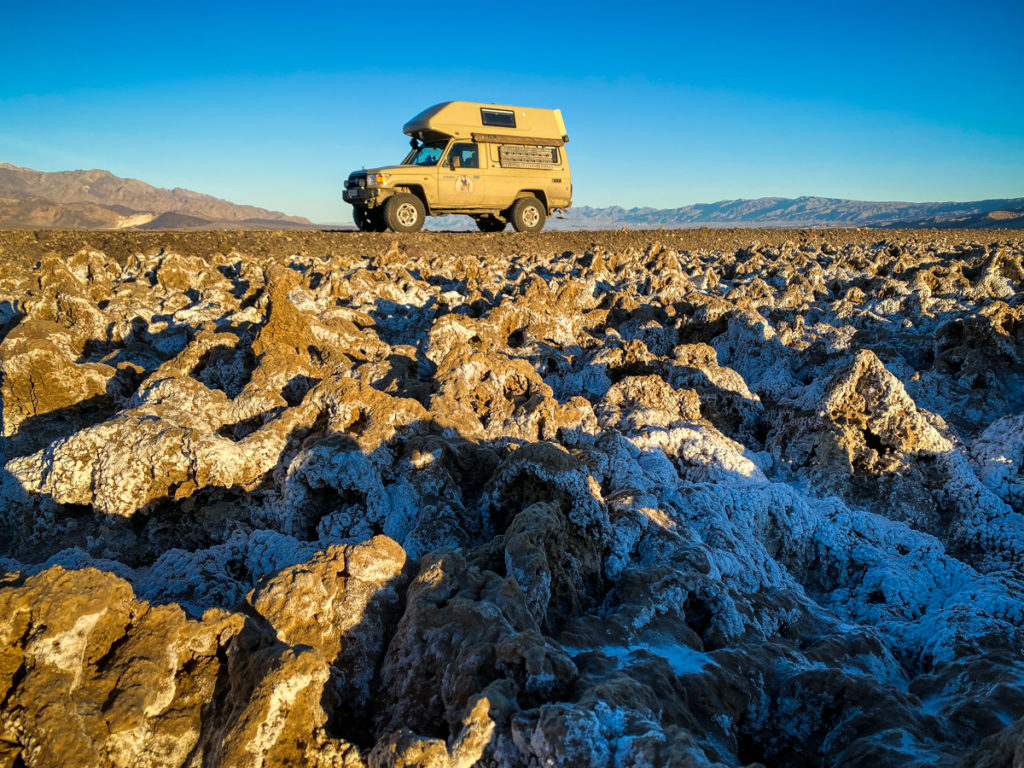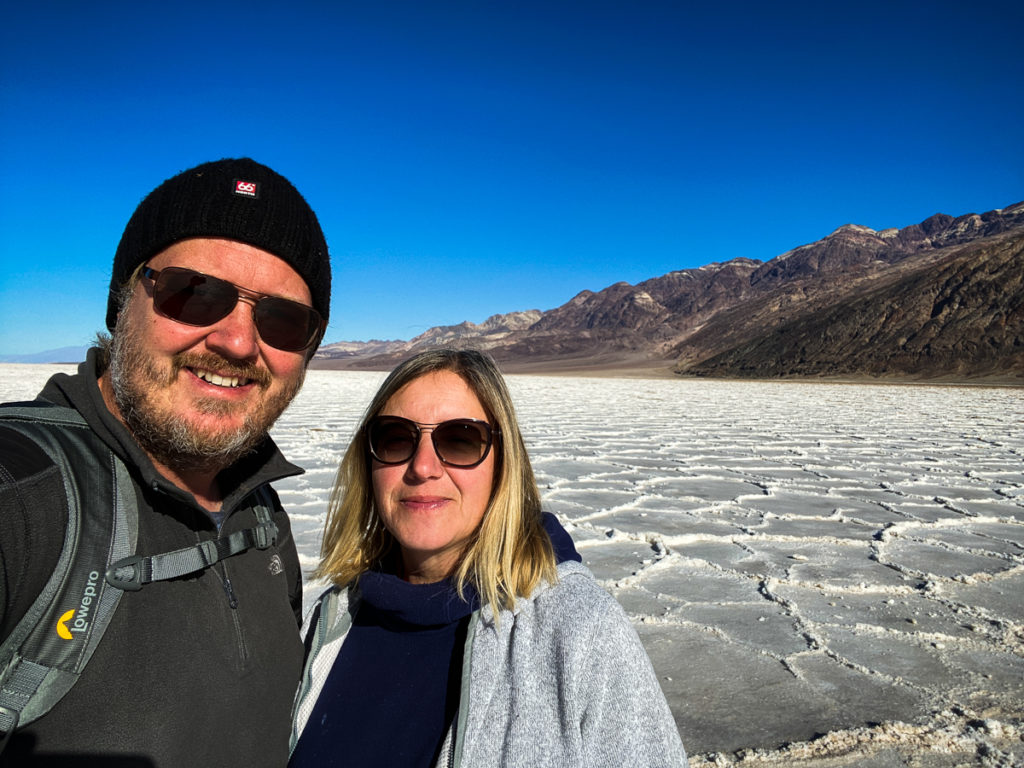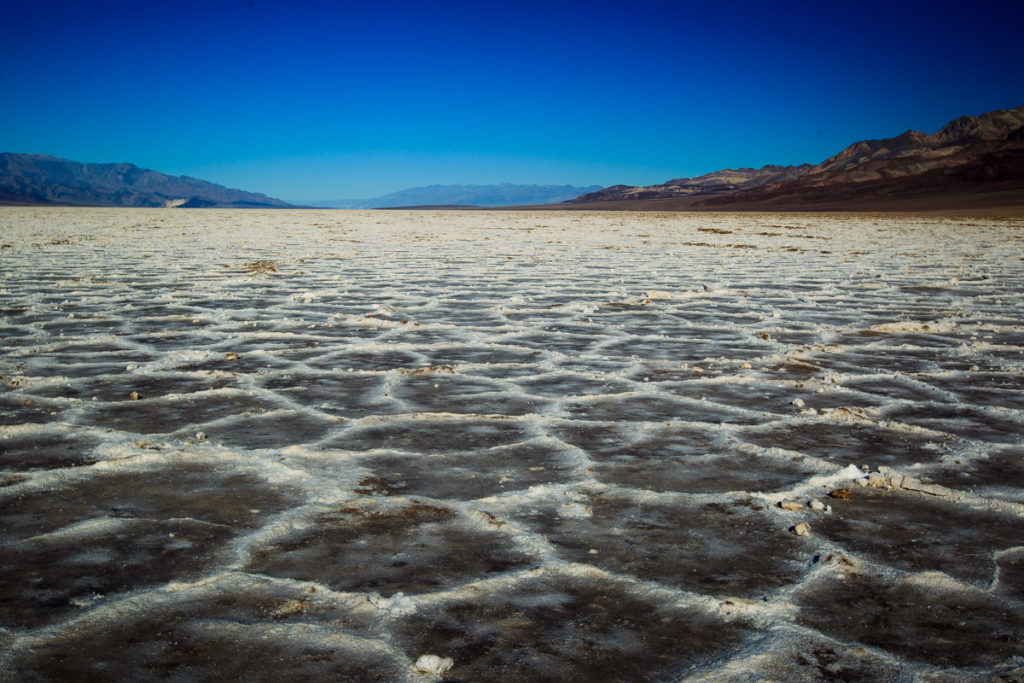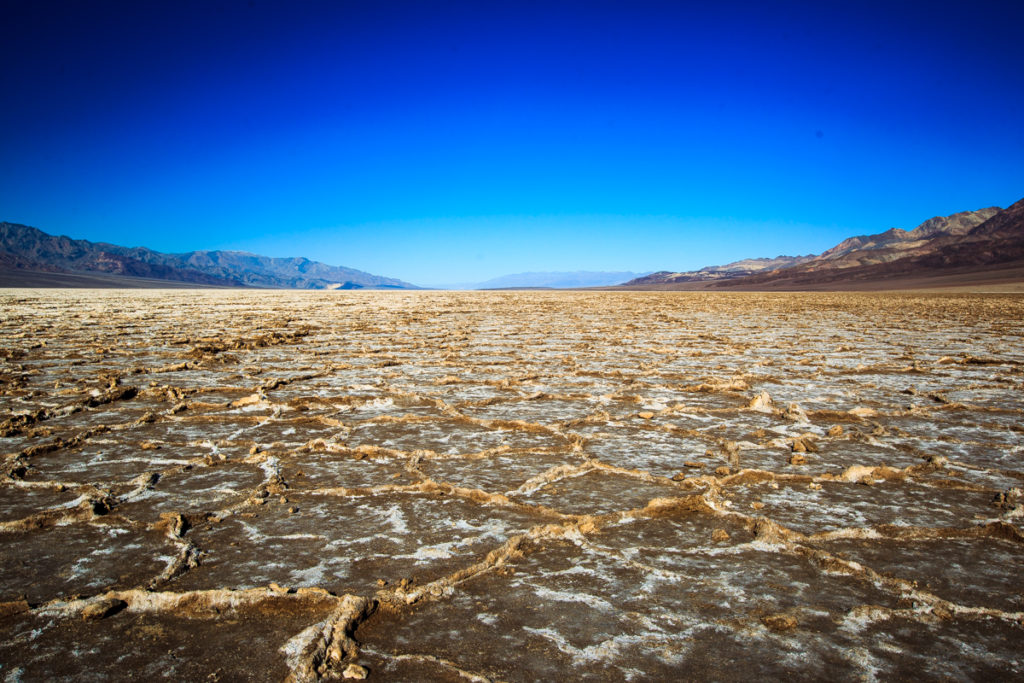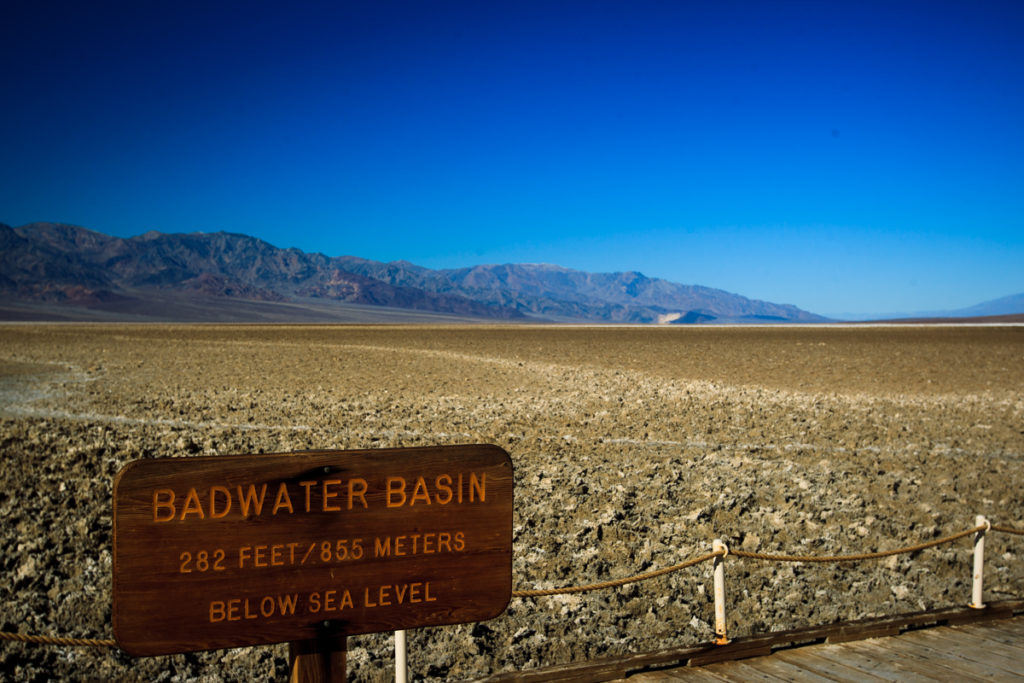 And if you find still some water the reflections of the surrounding mountains are amazing…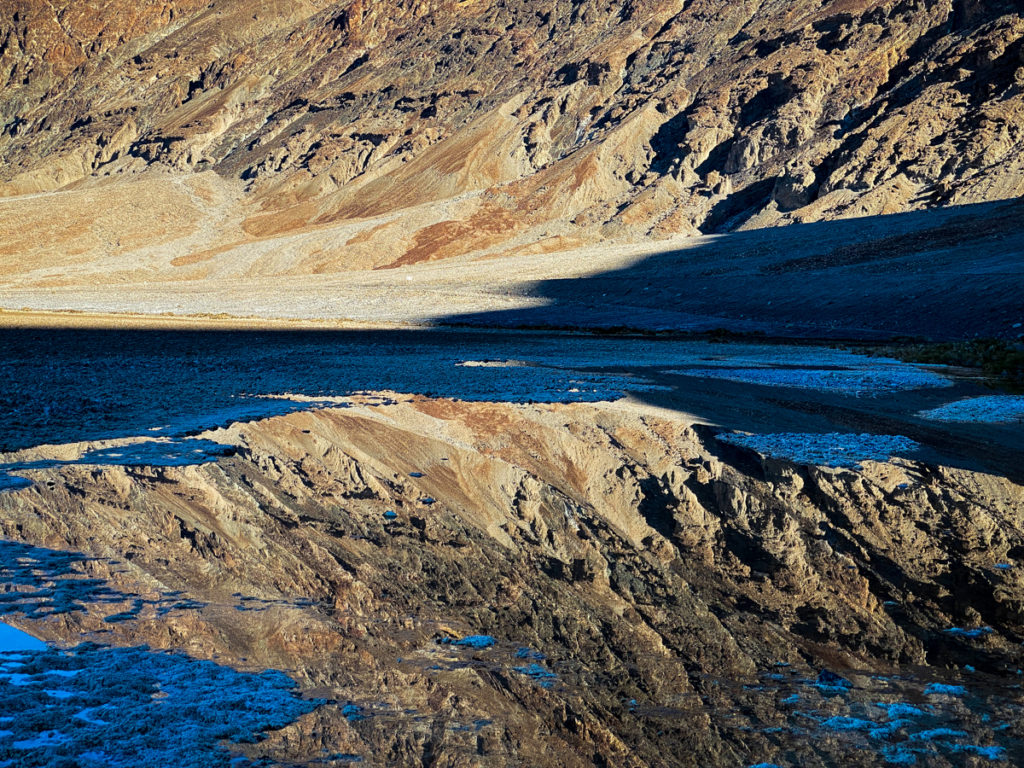 … same as the colourful mountains around the main valley.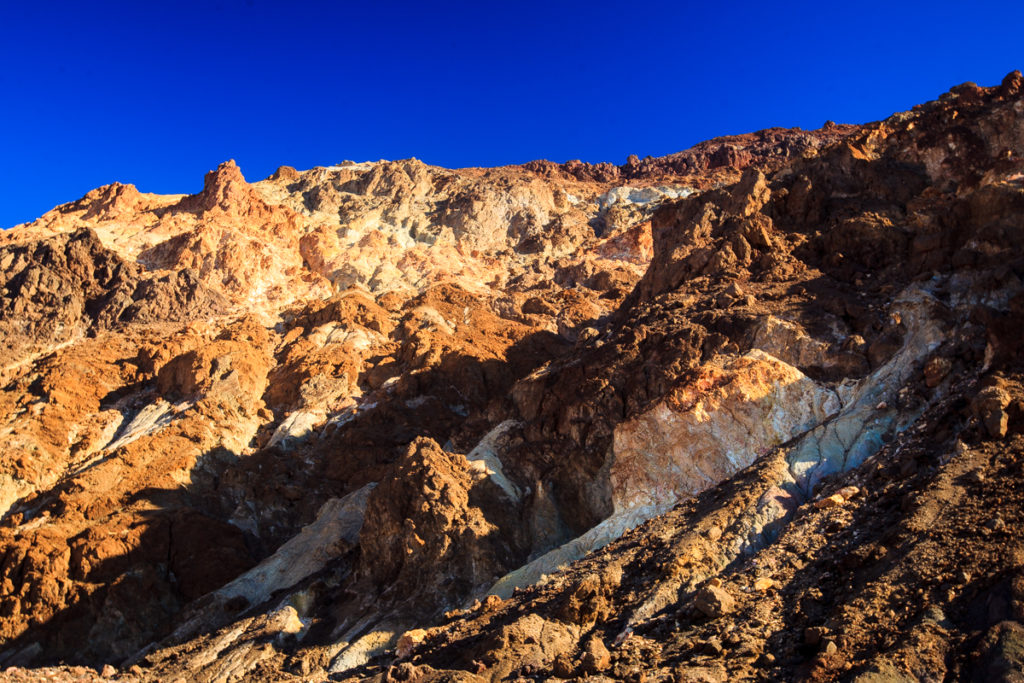 Natural Bridge
Another option for a short hike is to the natural bridge. The beginning of the trail is not so amazing, but when you get closer to the bridge it changes.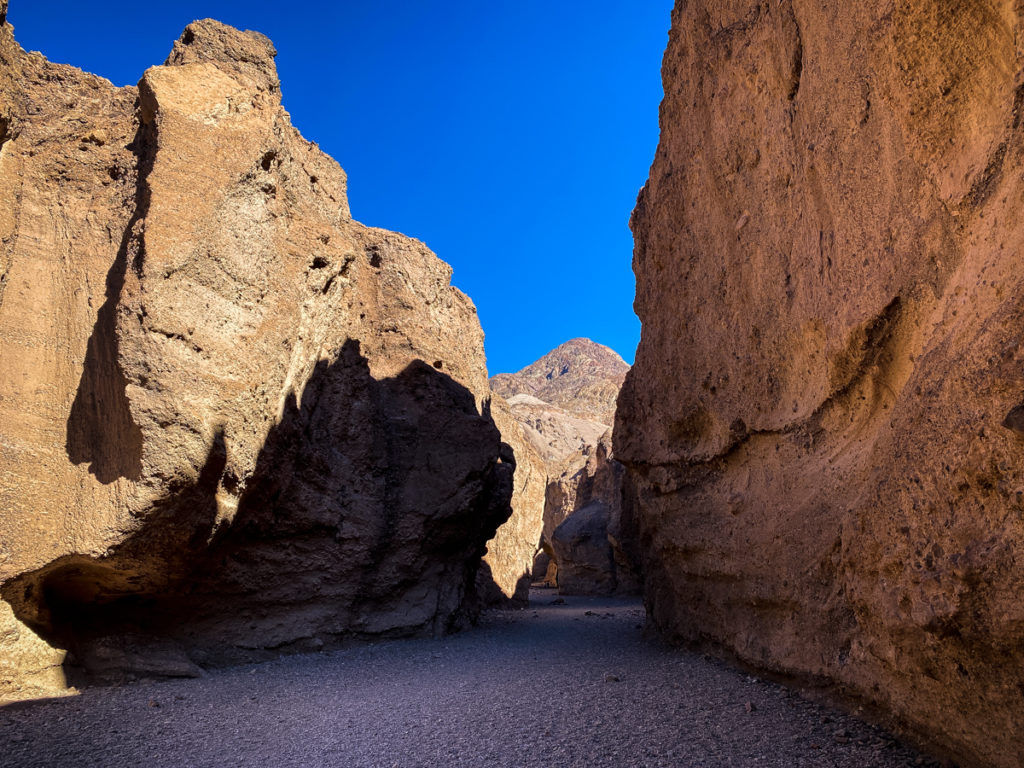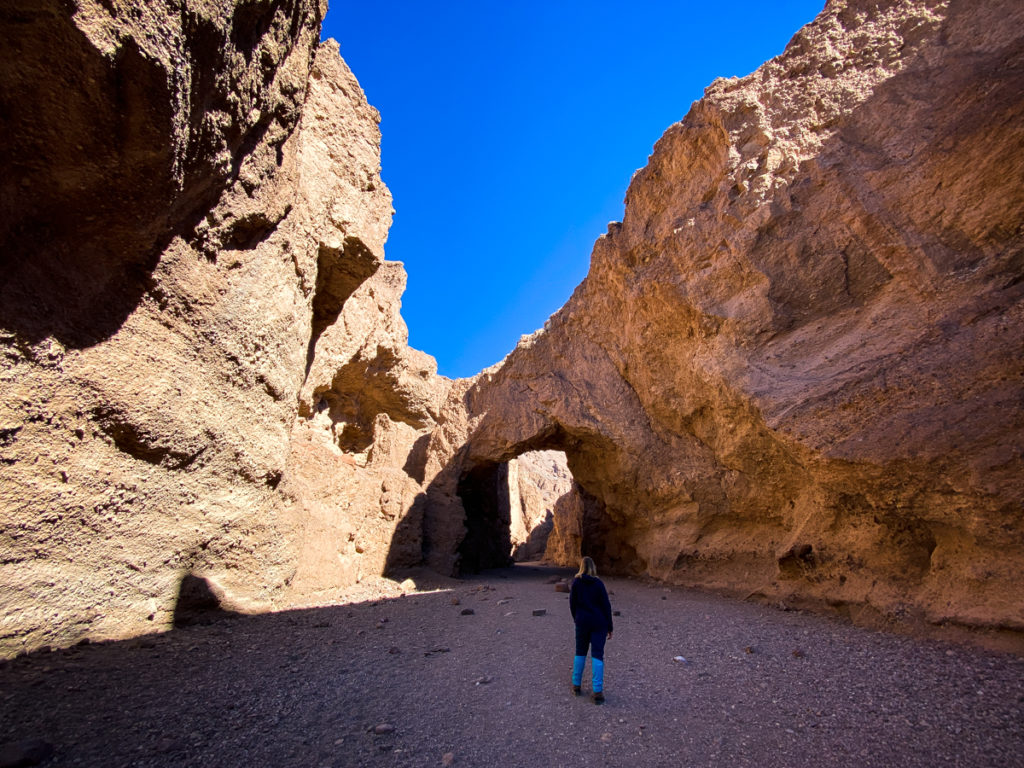 Especially in the afternoon light a great spot to be.
Golden Canyon
However it can get better, the Golden Canyon. Honestly we were somehow not keen on another hike that day, but our motivation got an extreme boost already after a couple of meters into the canyon. What a beautiful spot when the sun comes around the corner in the afternoon and makes it clear why it is called the Golden Canyon.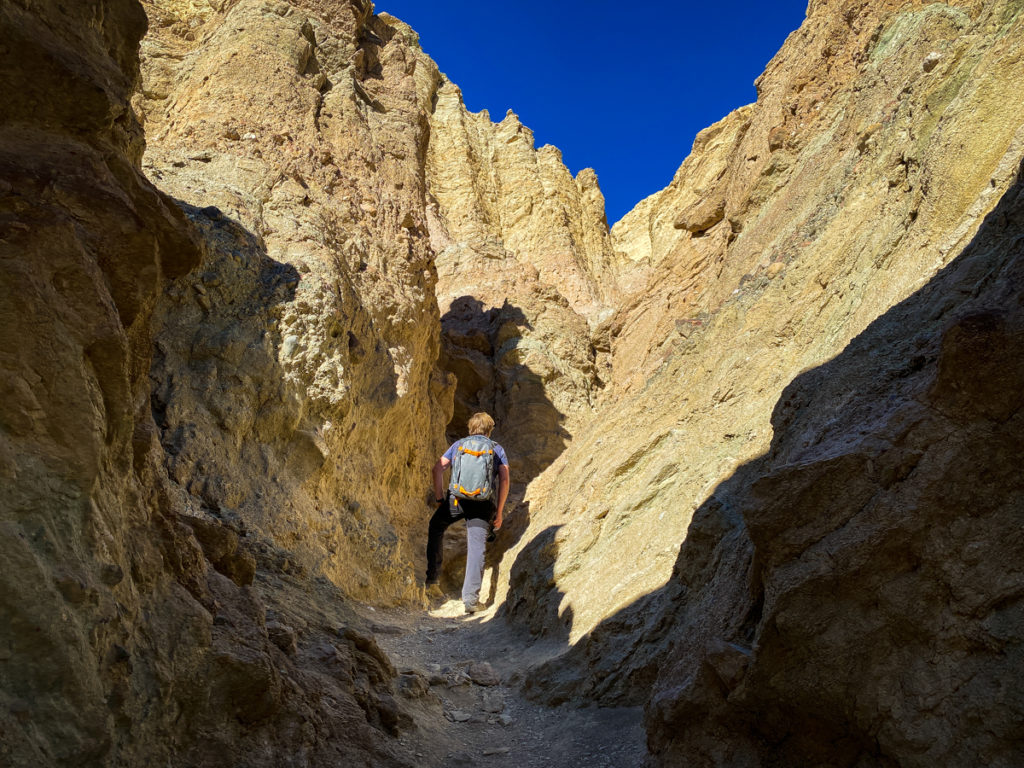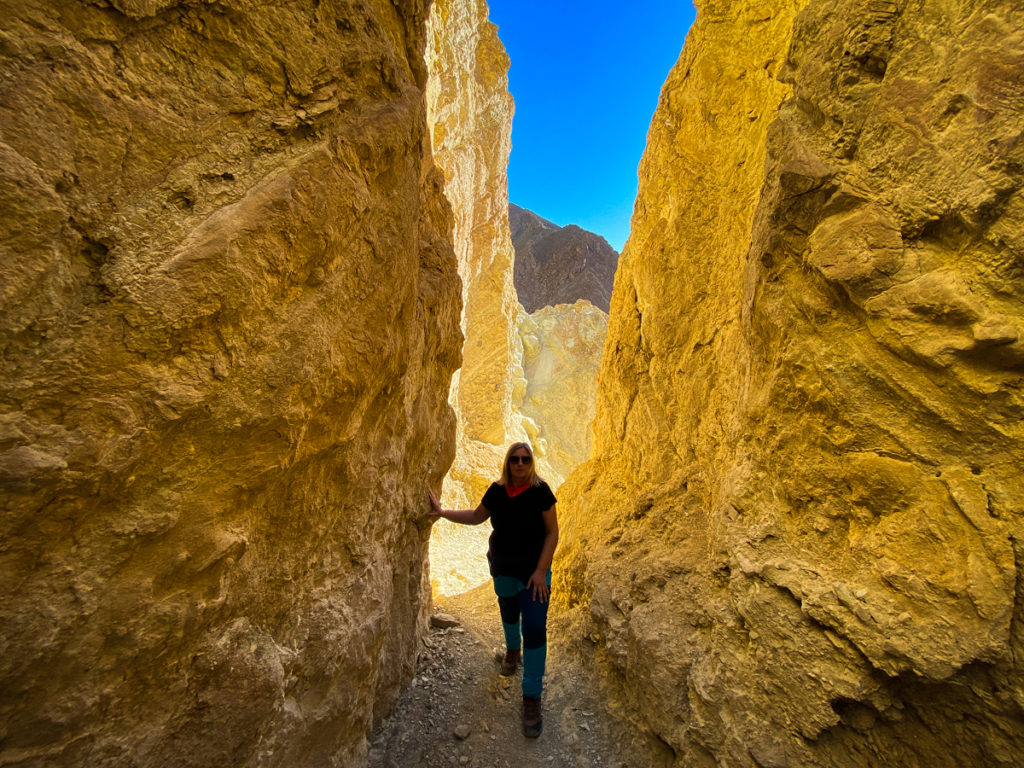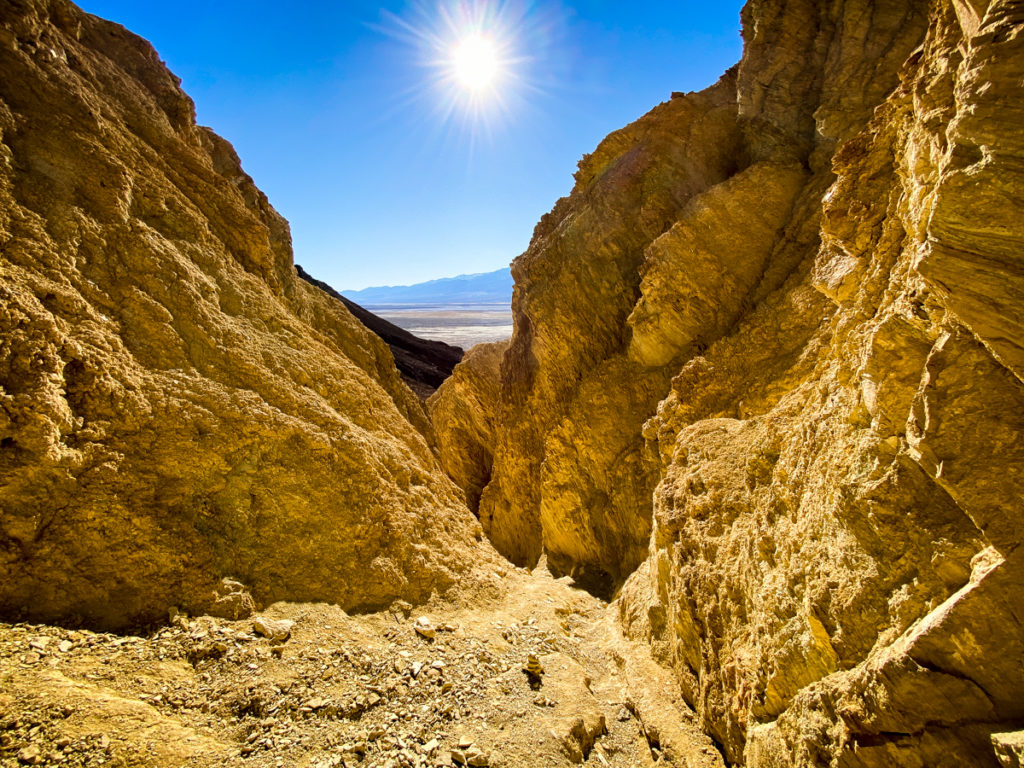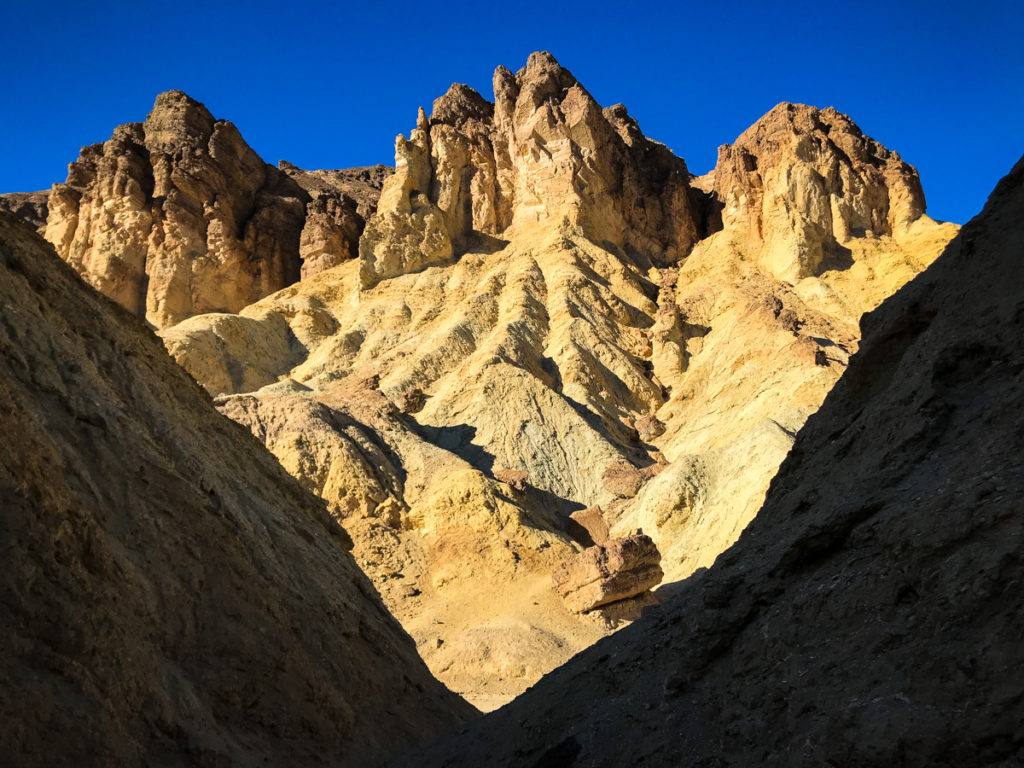 Ubehebe Crater
We nearly missed the crater as the road is one way, but coming back from our backcountry tour, we had a short stop. Actually not too bad at all, especially the colours of the rocks in the morning light.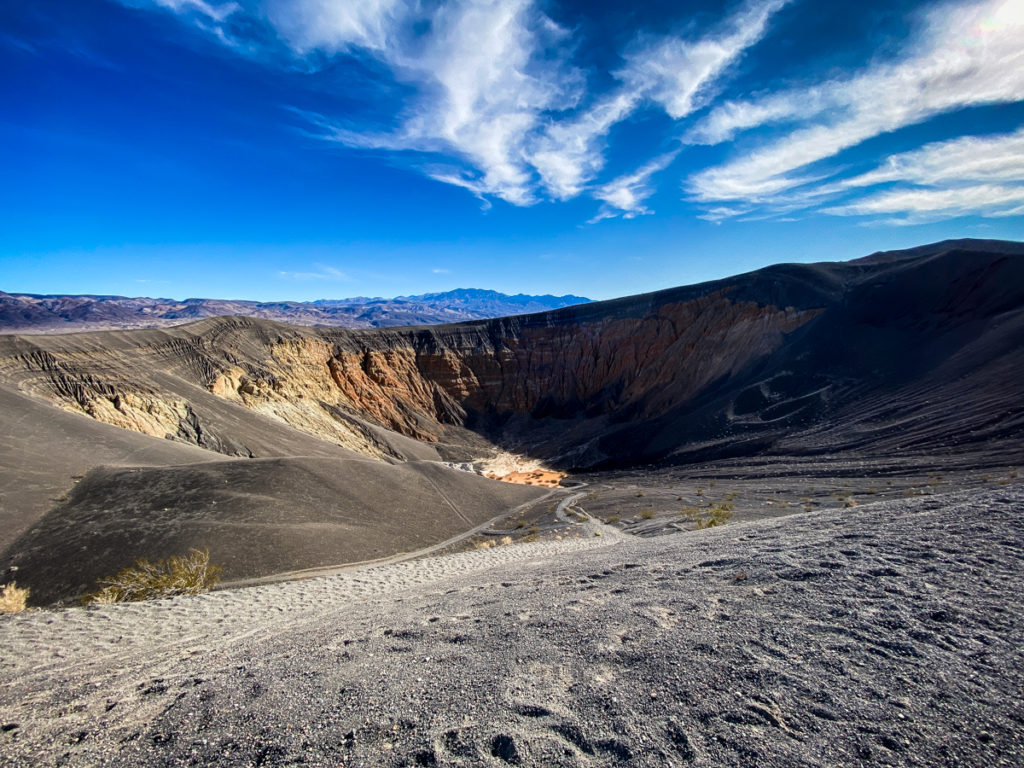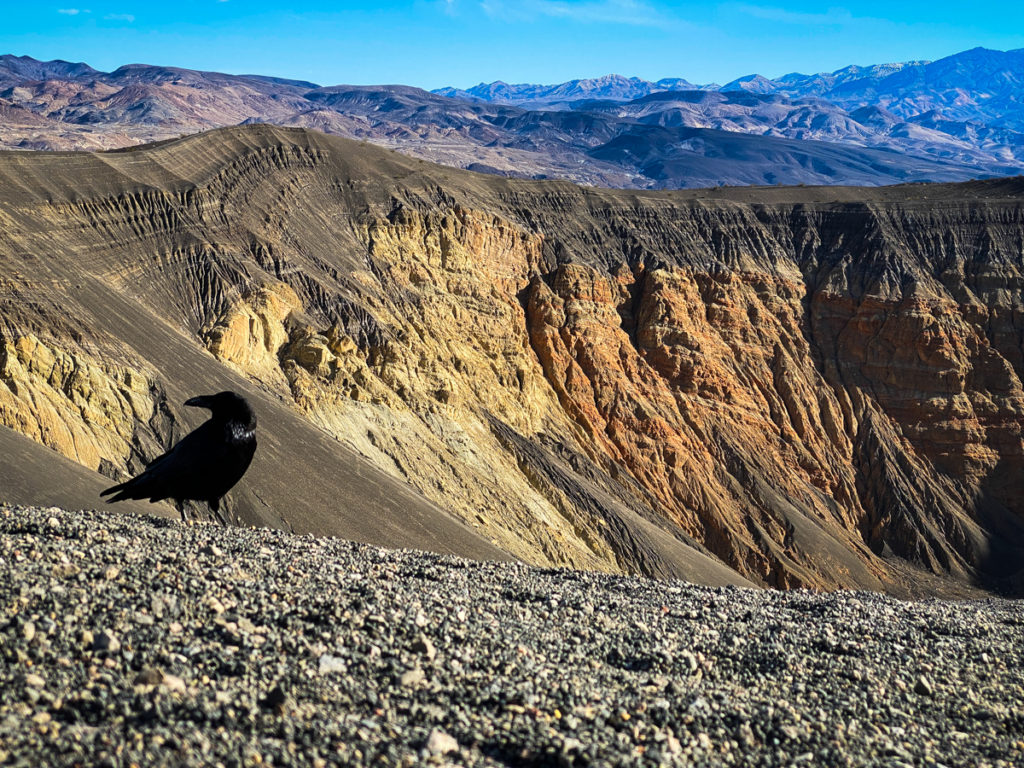 Having kind of tricky start with the Death Valley it got better already during the first day, but learning from a ranger how backcountry camping works and what the rules are, we learned to love Death Valley. But more on that side of the valley next time… 😉