During winter we unfortunately had to decide to skip the Mono Lake, especially as the Tioga Pass leaving Yosemite was closed already due to snow. So we headed first South and took a larger Highway detour around the Sierra Nevada on our way towards the Death Valley. But prior getting there we first of all had our first Joshua trees in the mountains…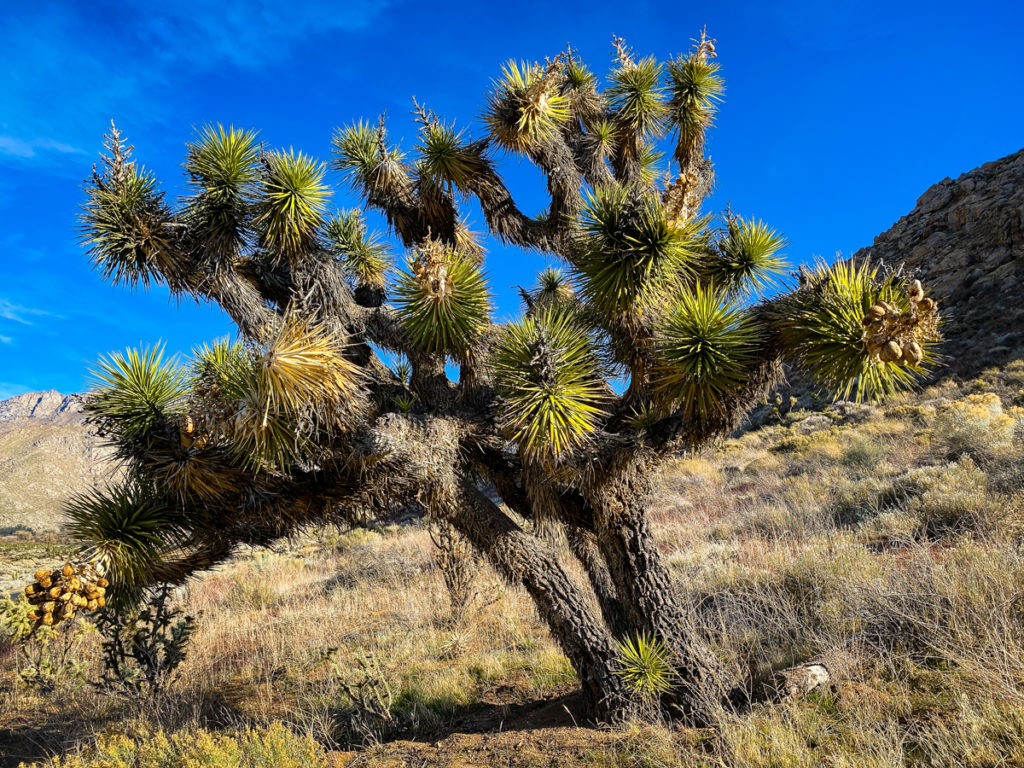 …but even more important, came across the Fossil Falls.
Fossil Falls
Sounds like a strange name, right! Are there any fossils, not to our knowledge! So why are they called like this? Well, first of all, thousands of years ago a volcano eruption created a huge lava stream and later on a river created the falls. Nowadays they are try, but spectacular to walk around (and sometimes rather climb around).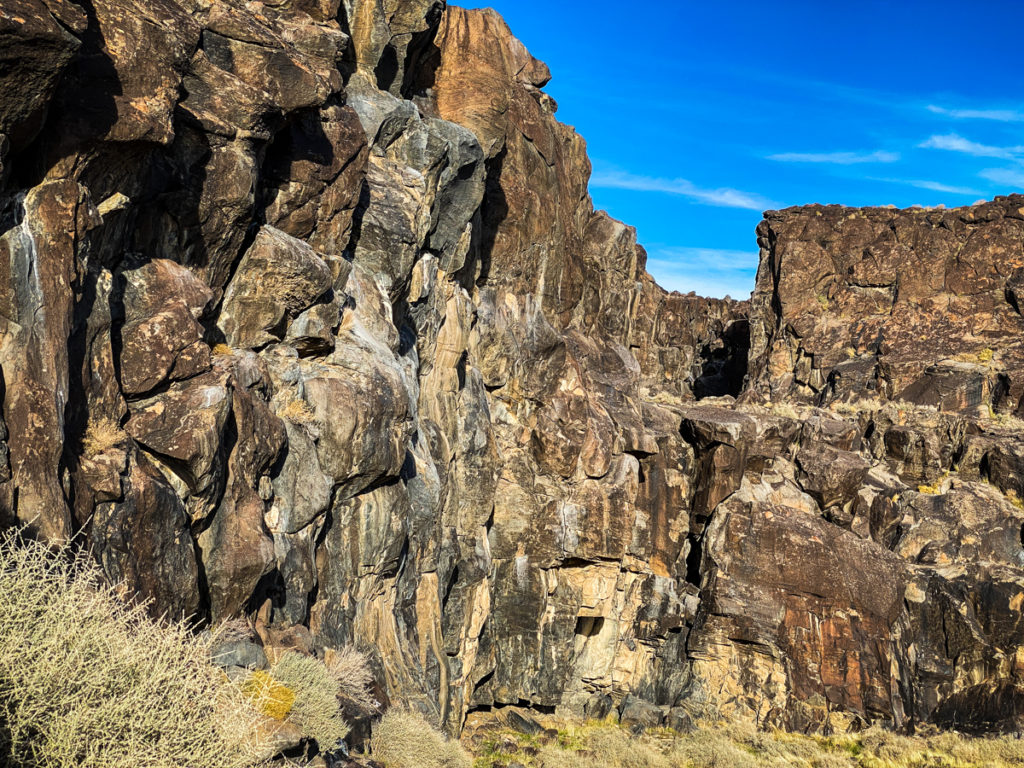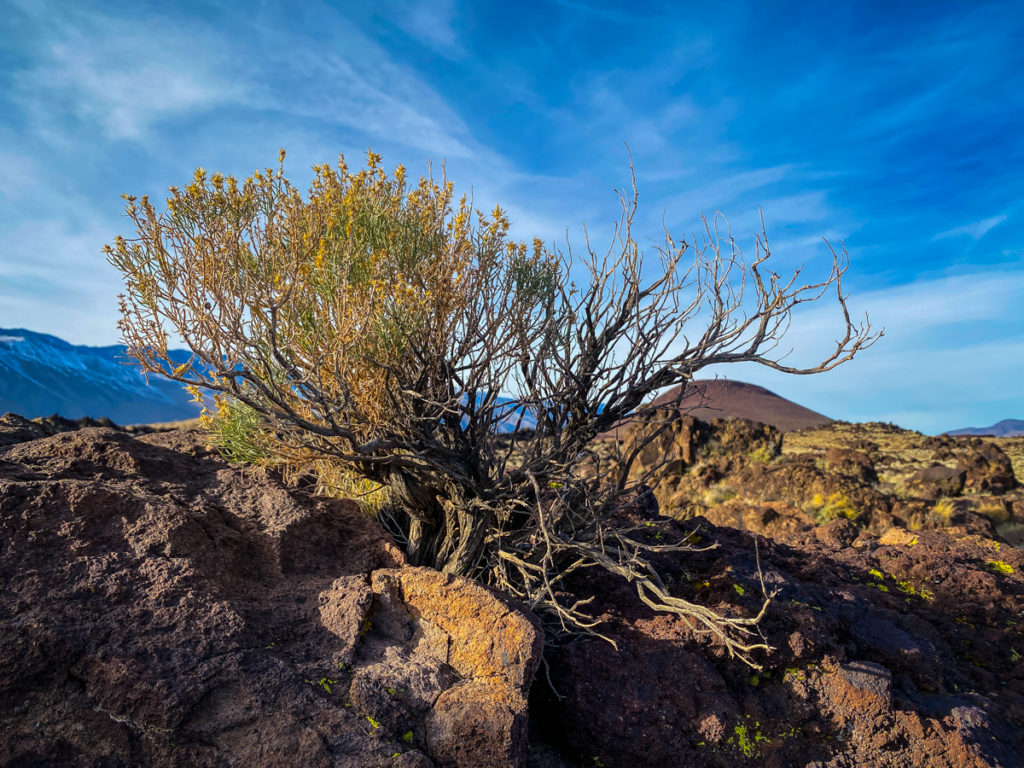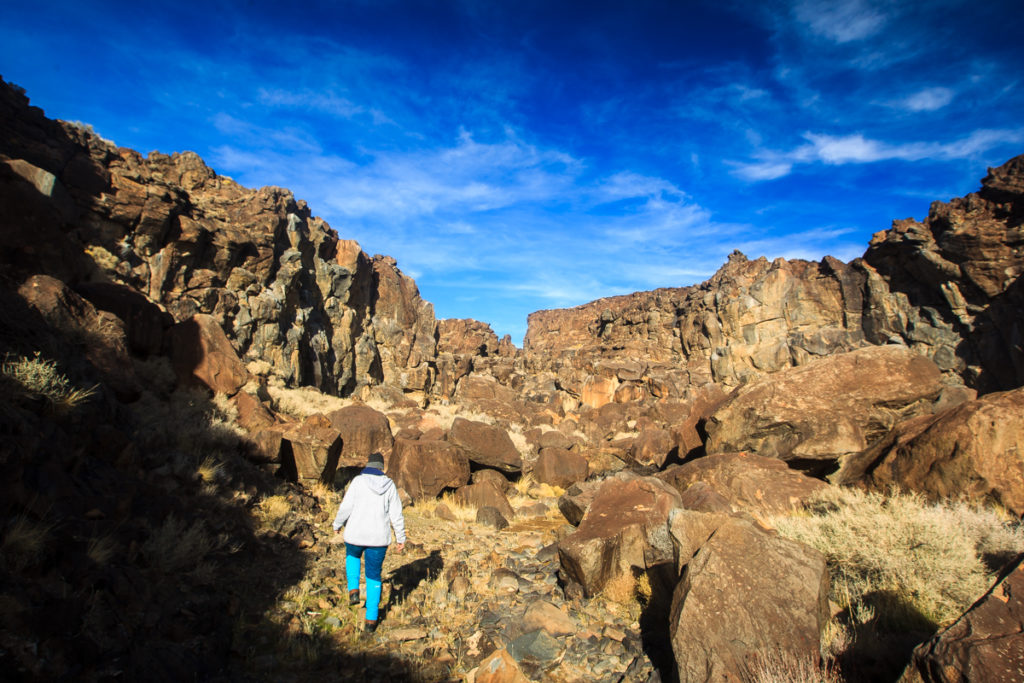 And what an amazing sunset…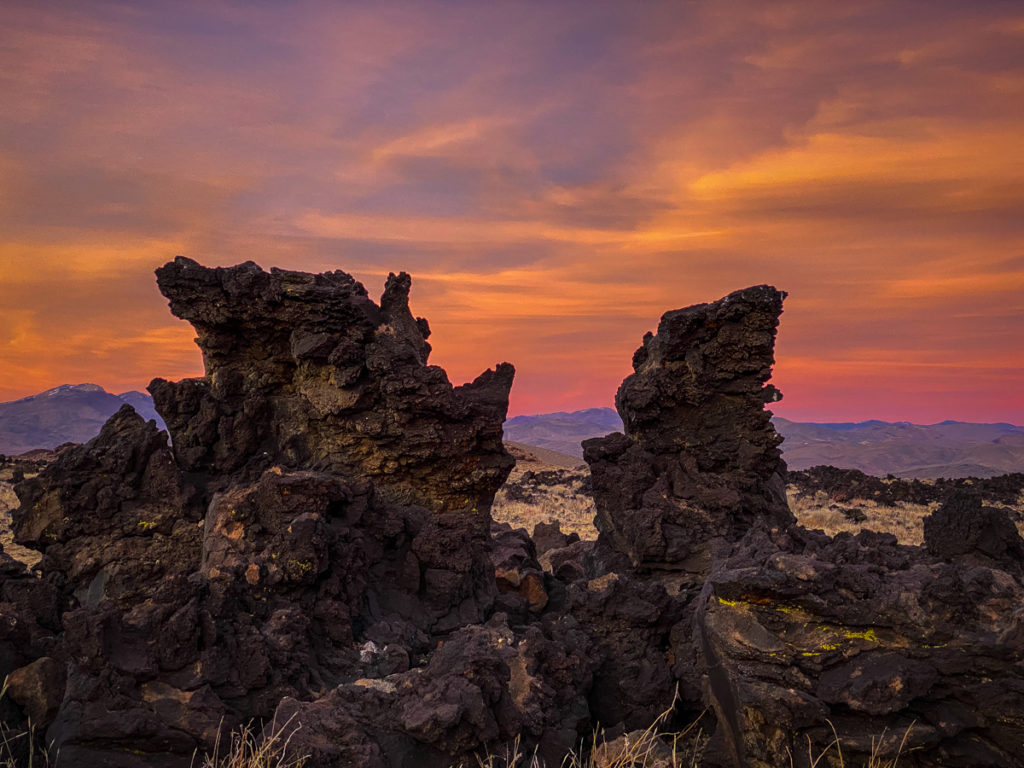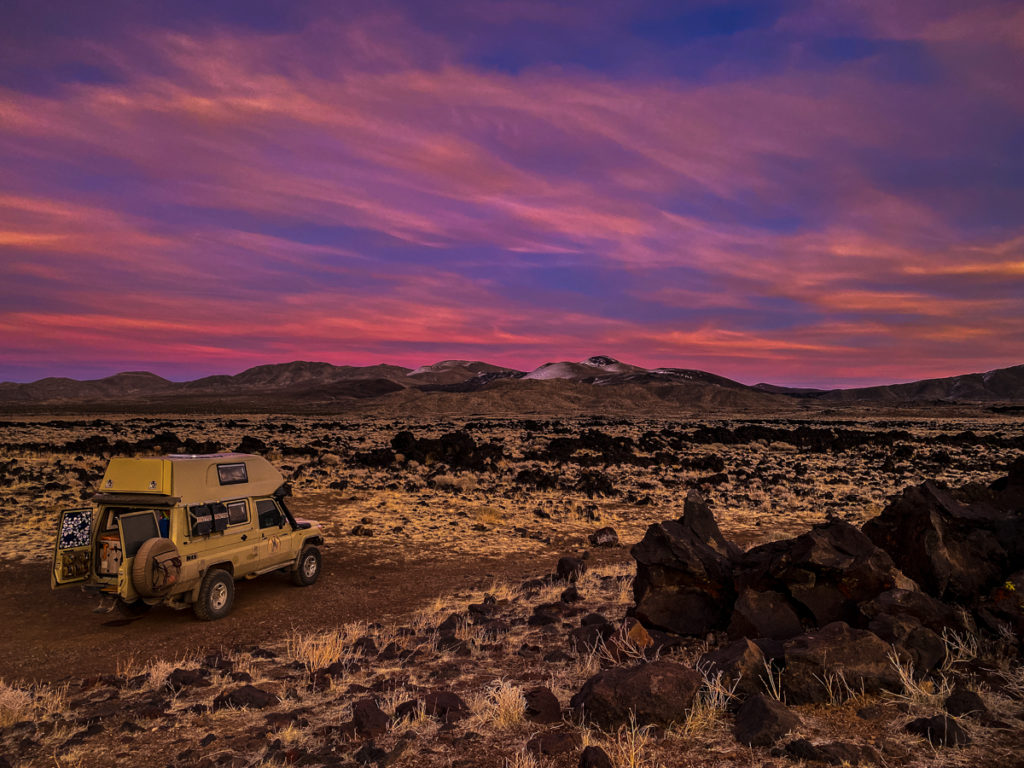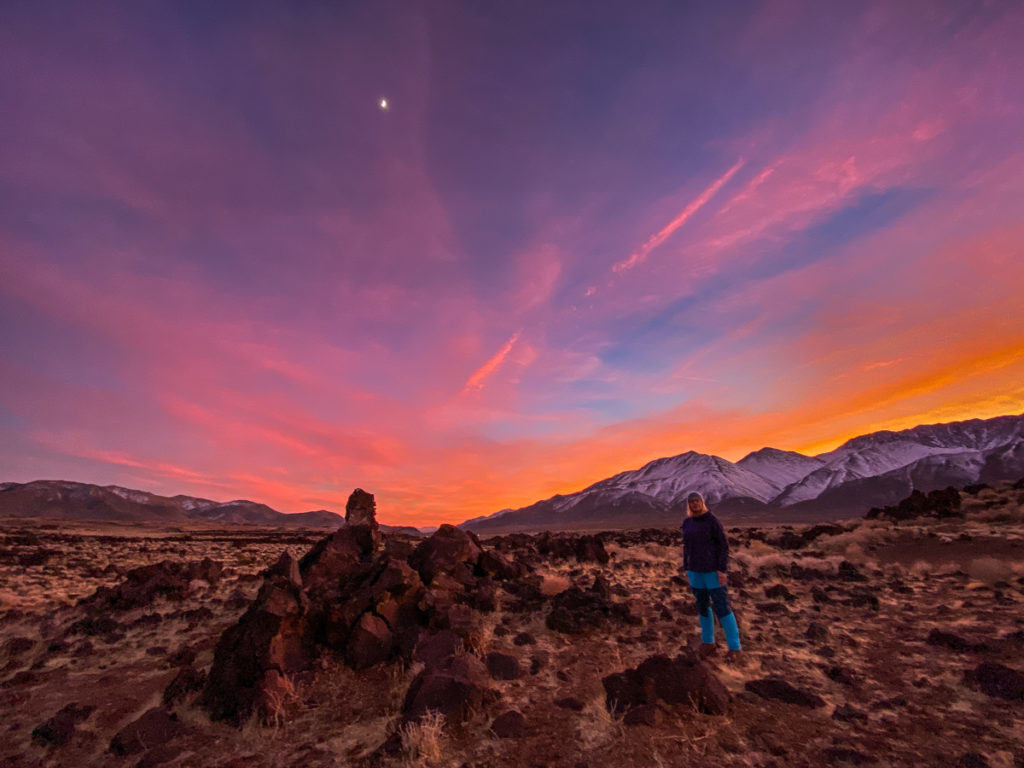 Alabama Hills
One of these places we did not know much about but they surprised us a lot. Many Western movies (and also others) were filmed here in the past and when you see the landscape you understand why. When getting there, one of the first things you will see is Miss Alabama greeting you from the roadside. 🙂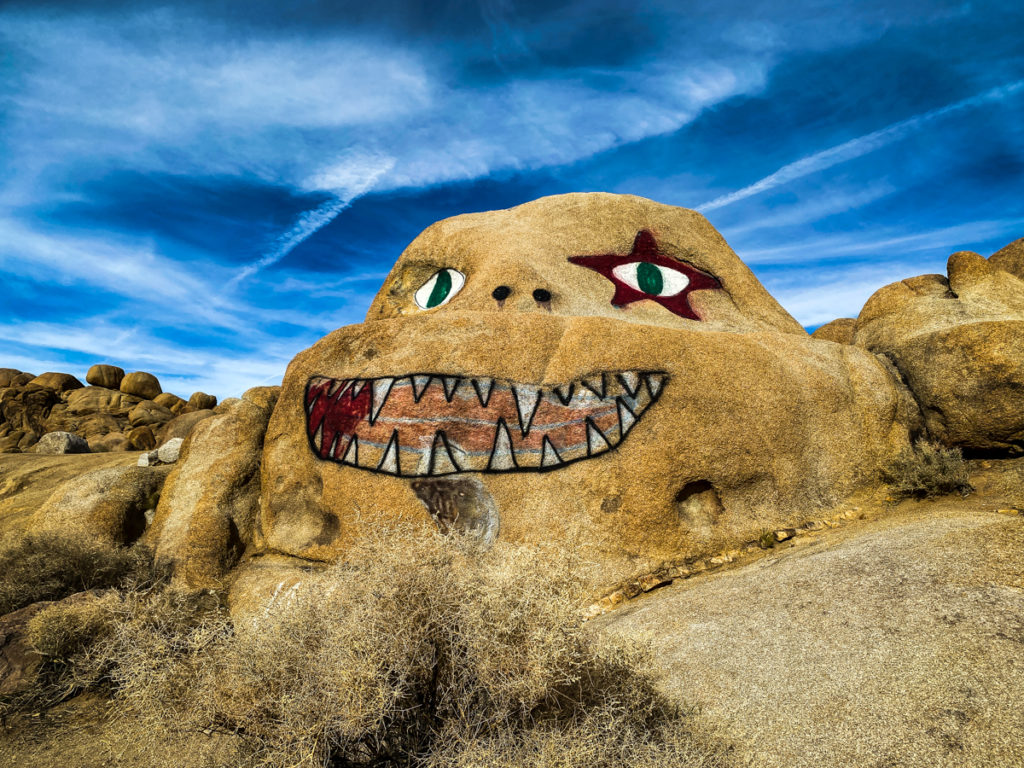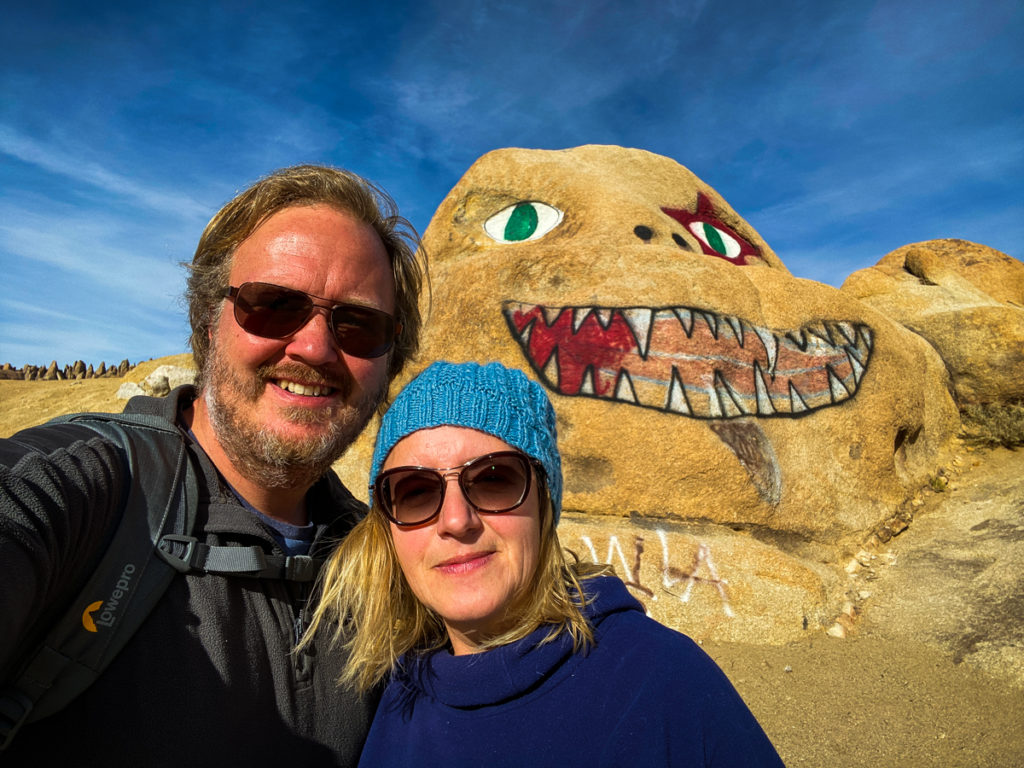 Heading further in by food or by car (would advise to go at least for some short hikes in the area) you will find plenty of rock formations and rock arches. Just beautiful to walk around, enjoy the warm winter sun (yes, that exists) and relax.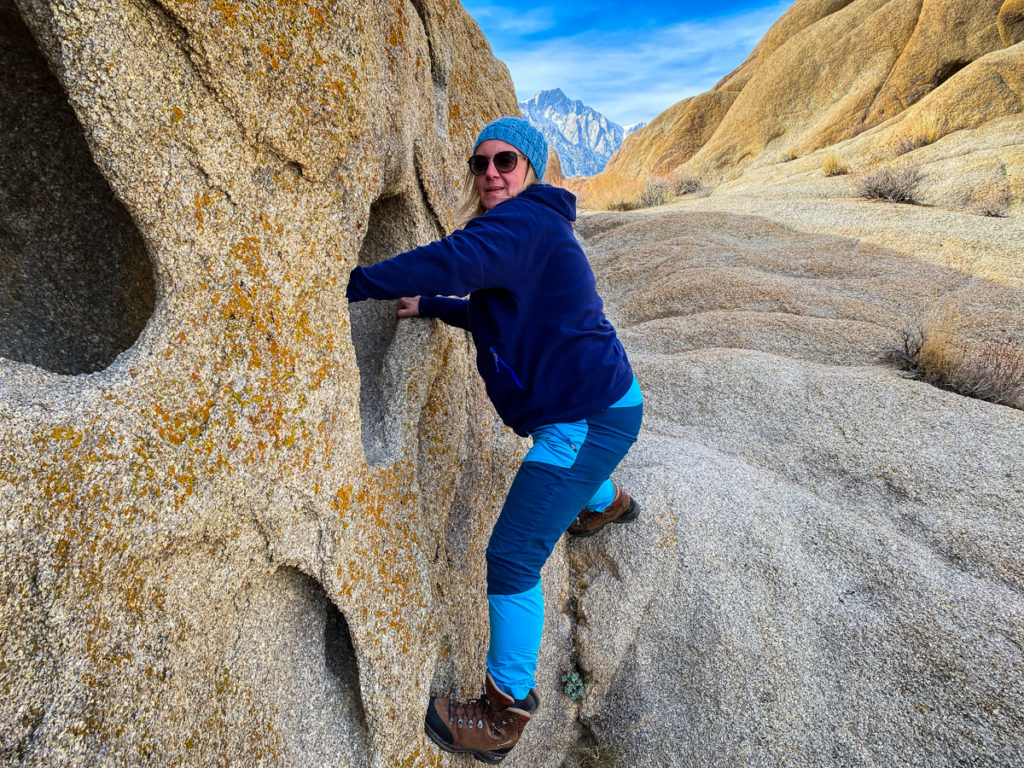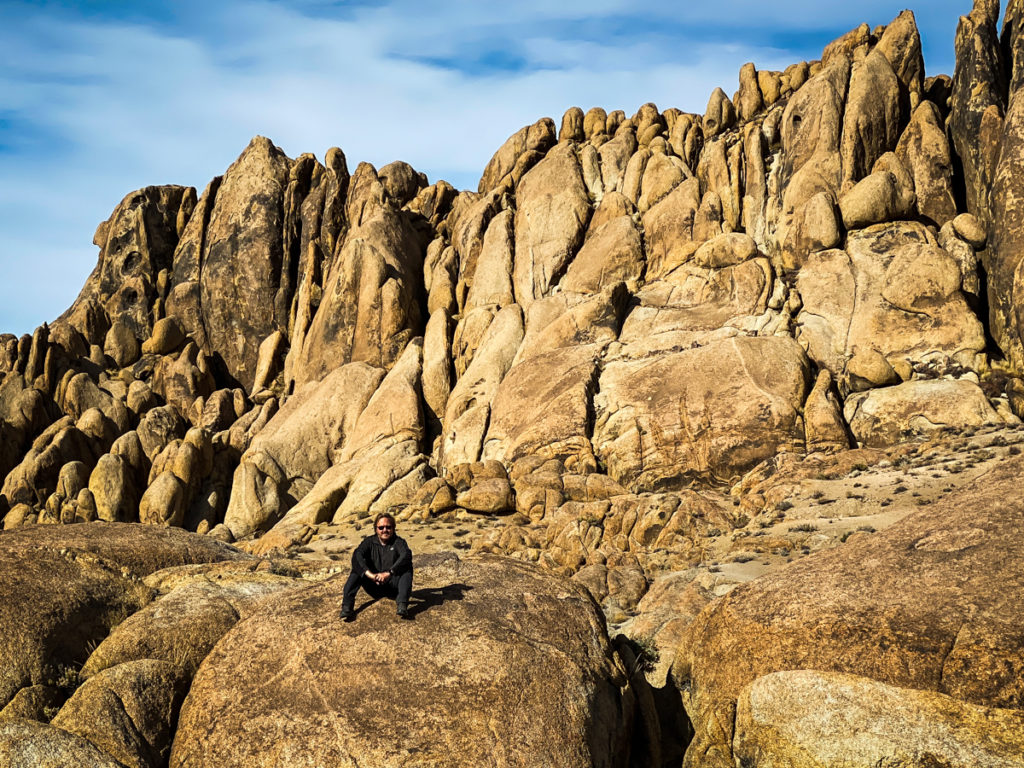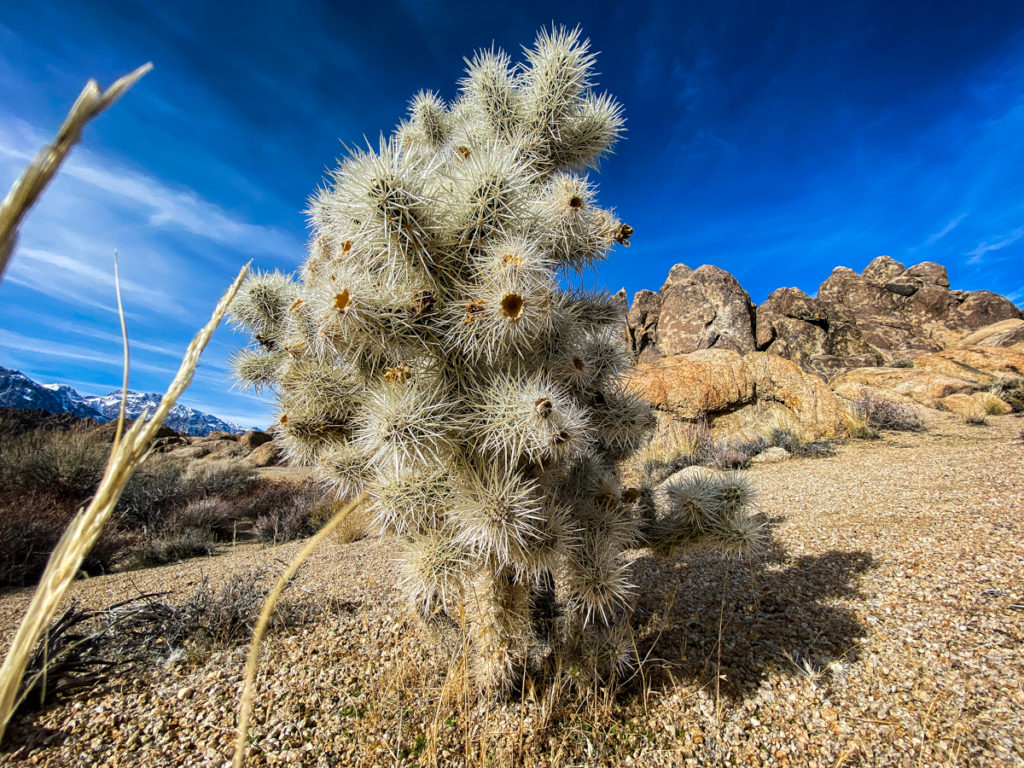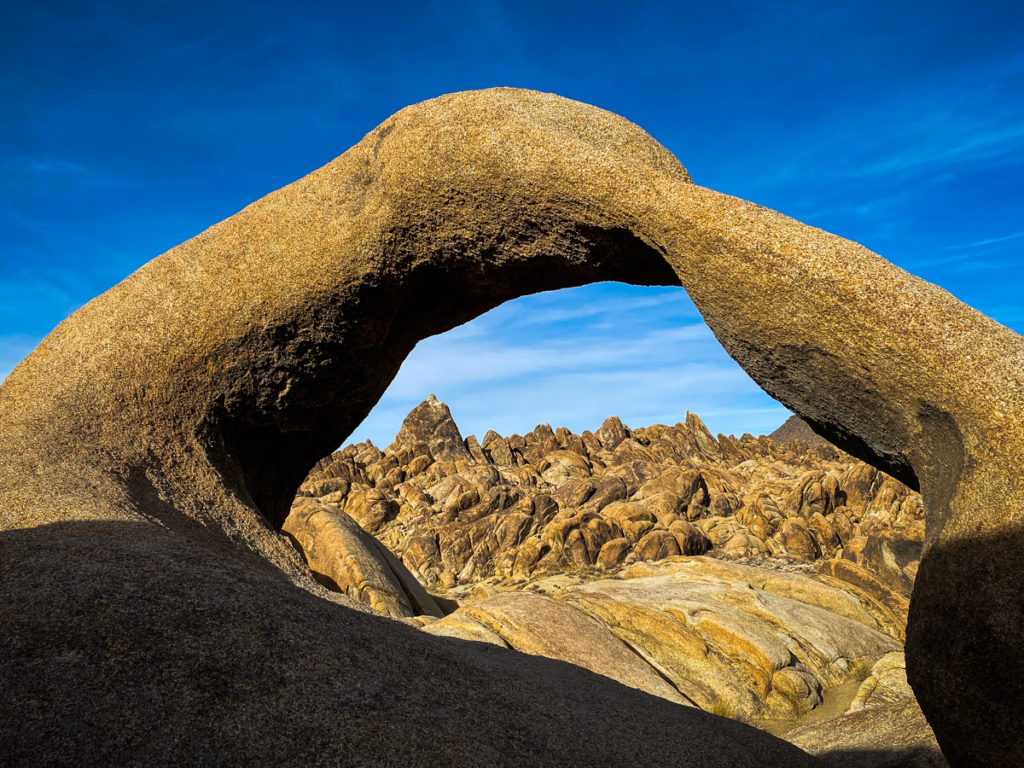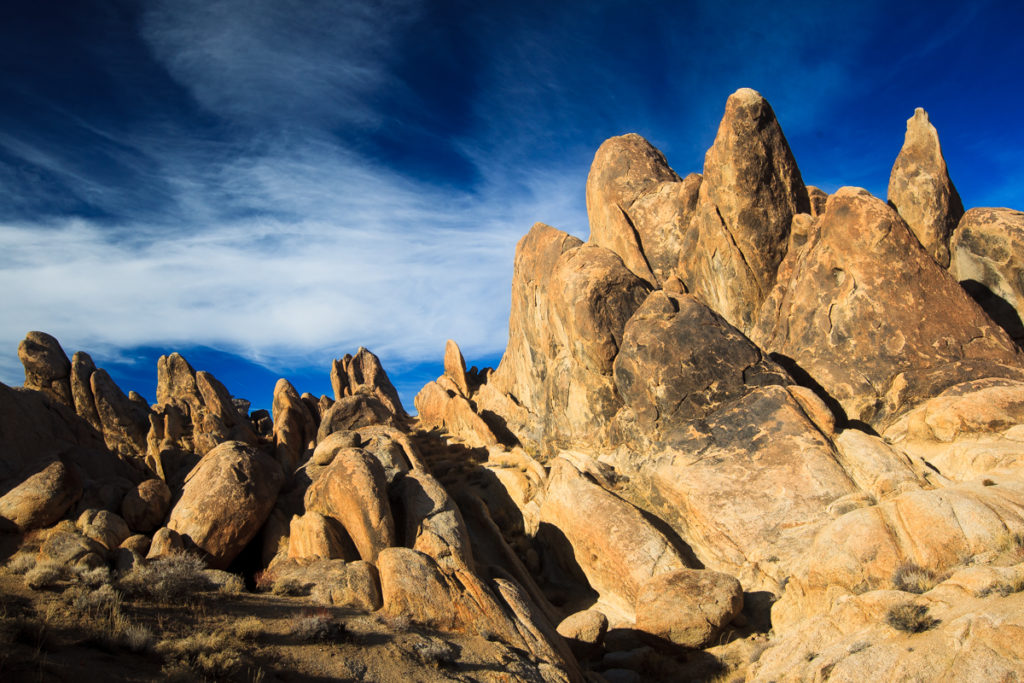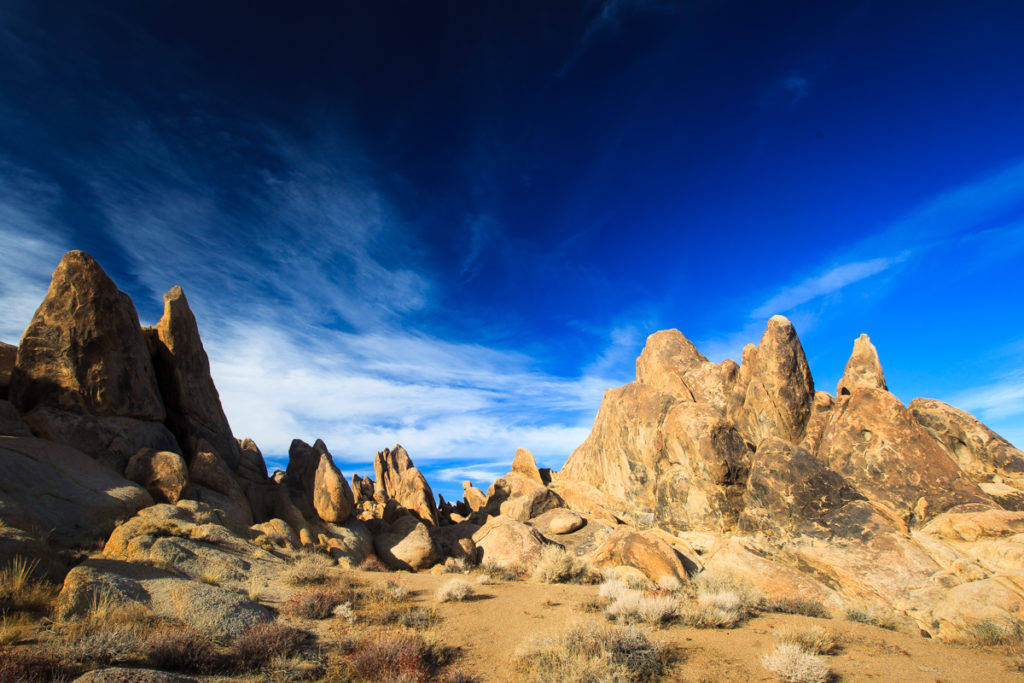 We really loved this place and it is so easy to find a campsite in the rocks, just amazing…
…not even talking about the sunset in the evening again or next mornings sunrise. 🙂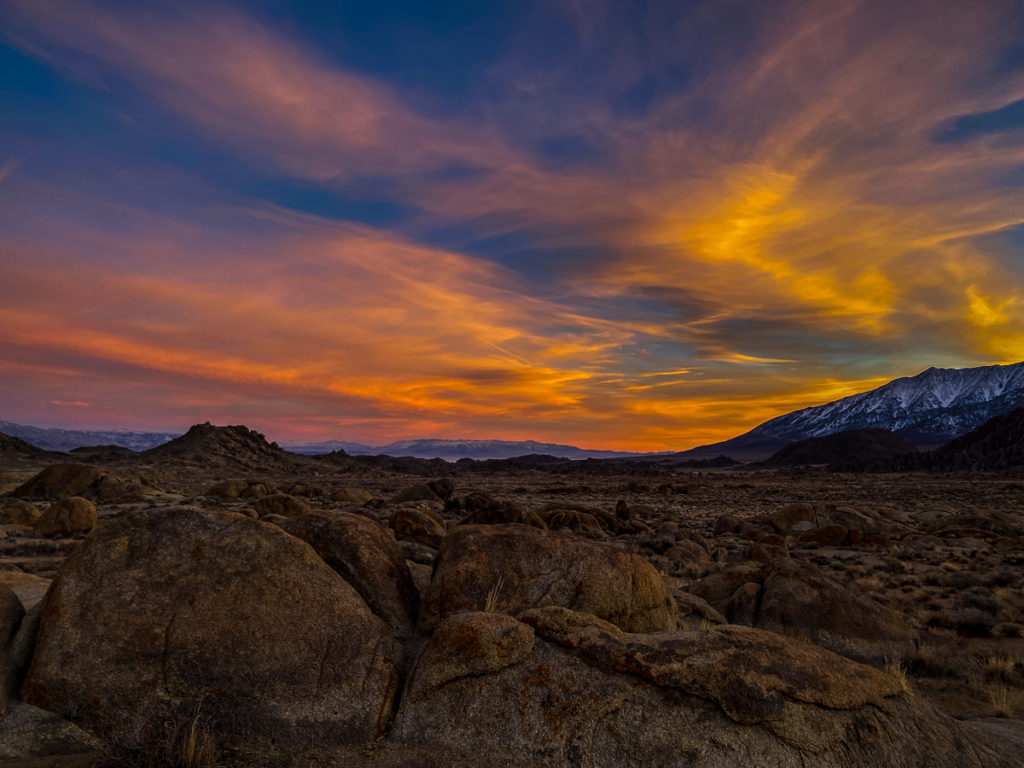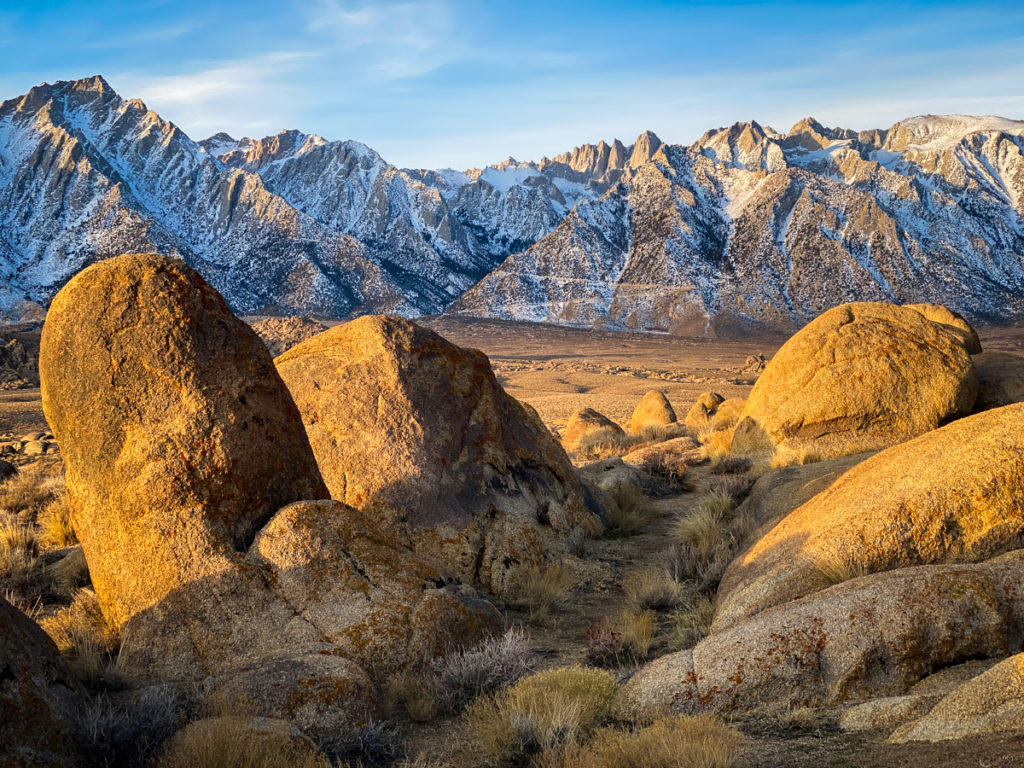 Next up, Death Valley! Somehow we do not know what to expect from it, so we are kind of excited what we will find there. If you want to know, join us and if you know it already because you've been there before, well maybe some great memories are coming back. But all this next time…