Early September in the middle of Siberia; we found a perfect campsite for the night, close to the forest and it was even warm enough to enjoy an outside shower. Okay, at least the shower was desperately needed. 🙂 However it was a wonderful late summer evening…
… with an amazing sunset.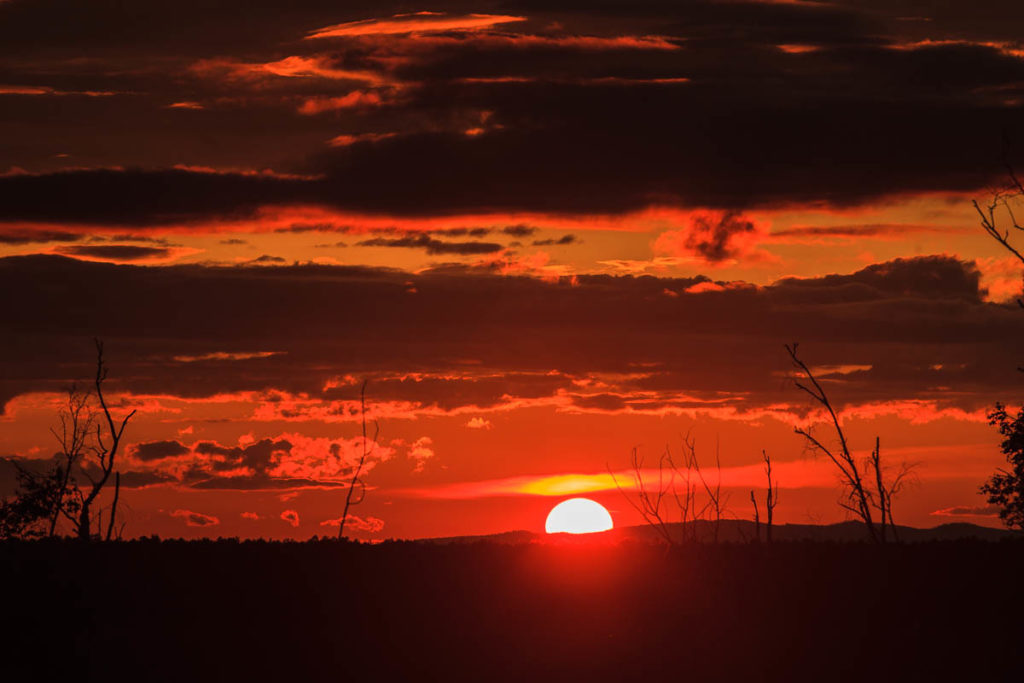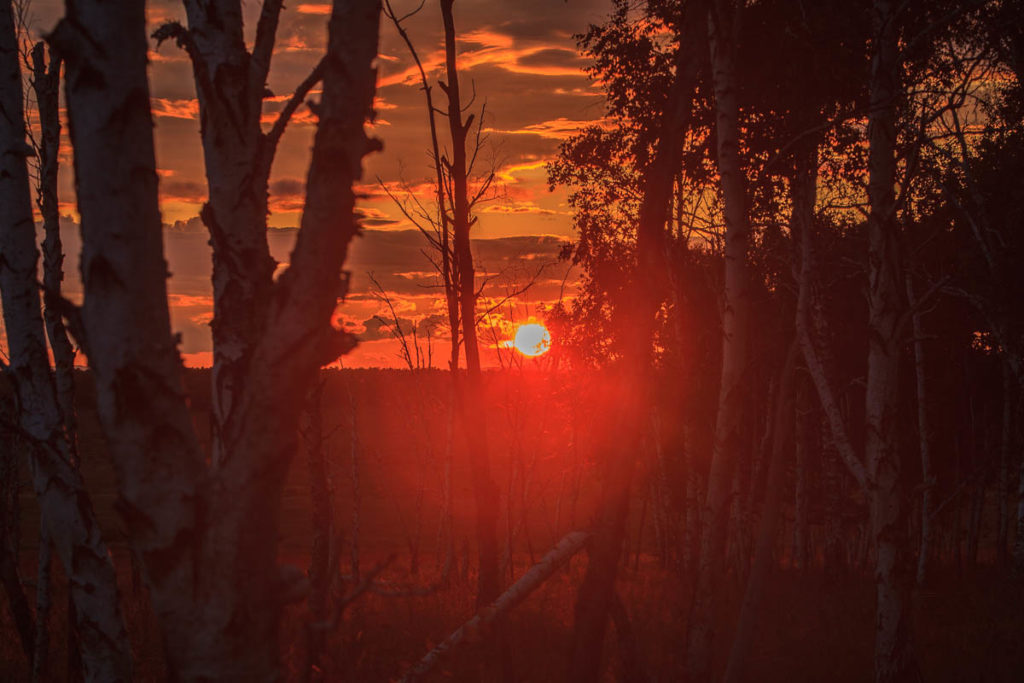 However, next morning the world look differently, autumn is here, basically overnight.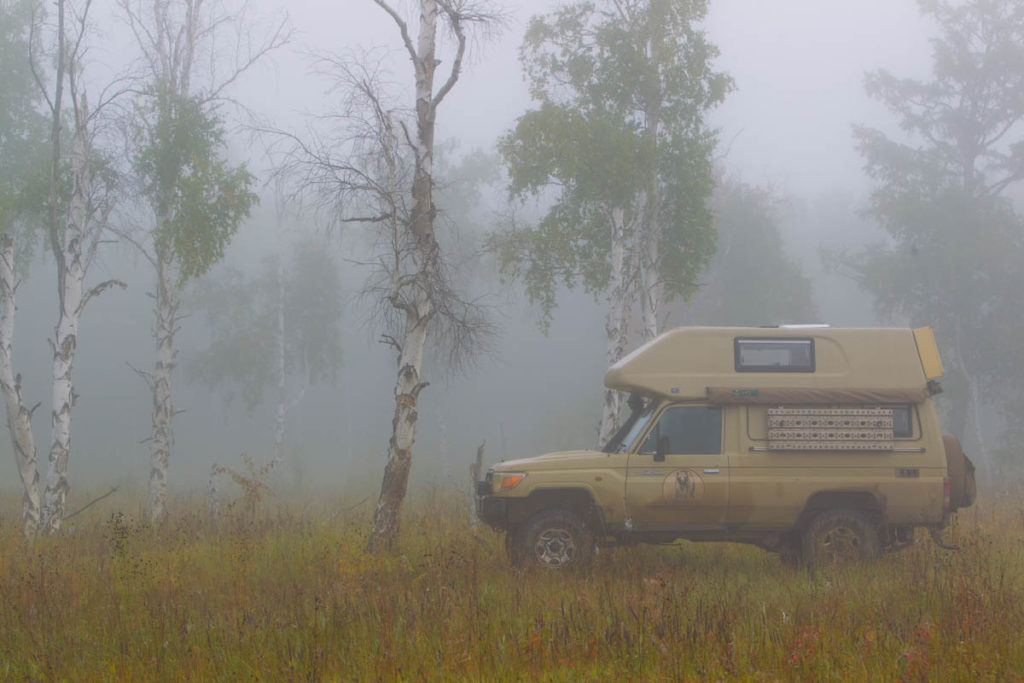 As we decided to avoid the Trans-Siberia-Highway as long as possible, we had kind of fun on the wet and muddy side-roads. Well, would have been much more fun with new tyres, but as we were not able to get the right size, we enjoyed the beautiful landscape on our old, run-down tyres. 🙂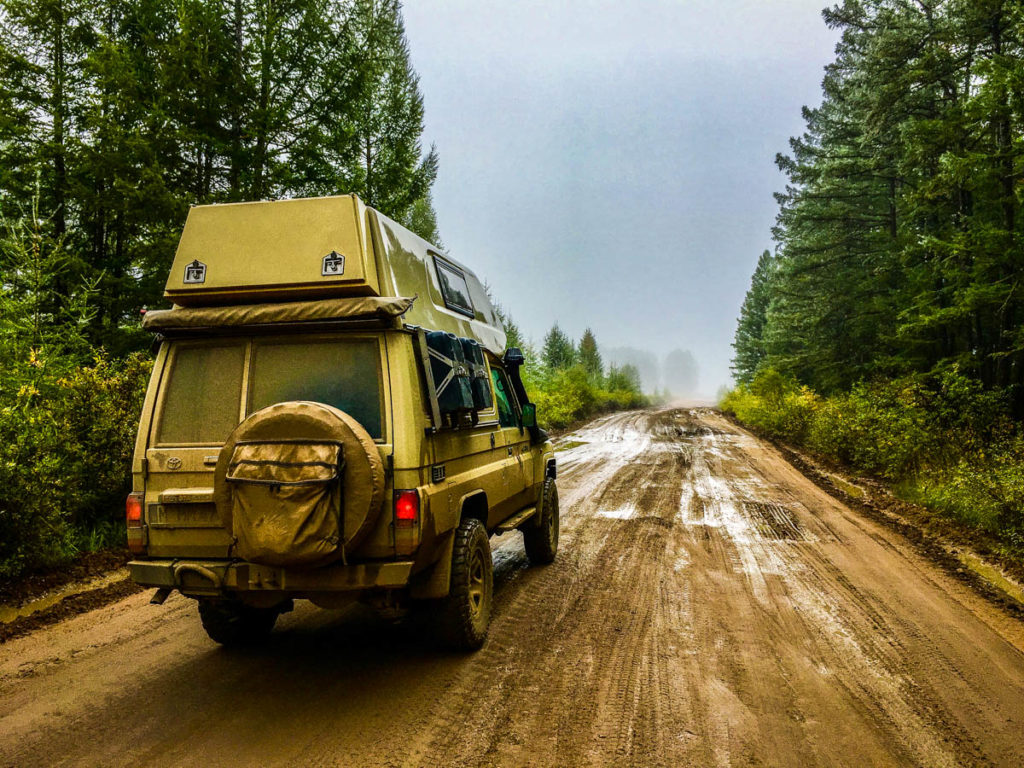 And indeed, there was a lot to enjoy. Firstly we were extremely lucky on the wildlife side again. Fortunately at least the fox was extremely patient with us.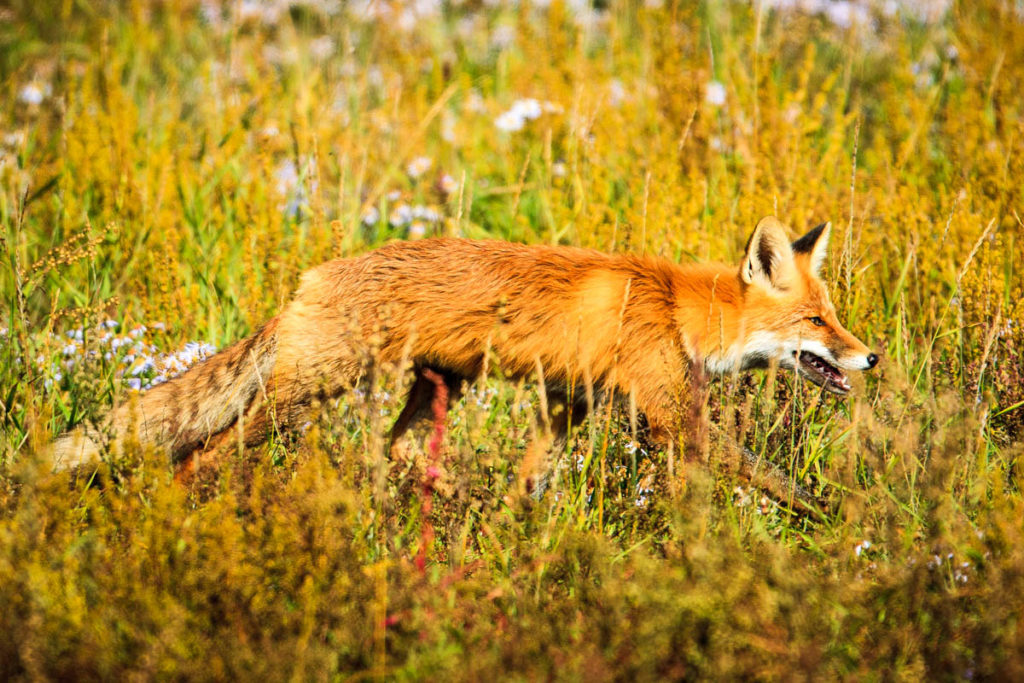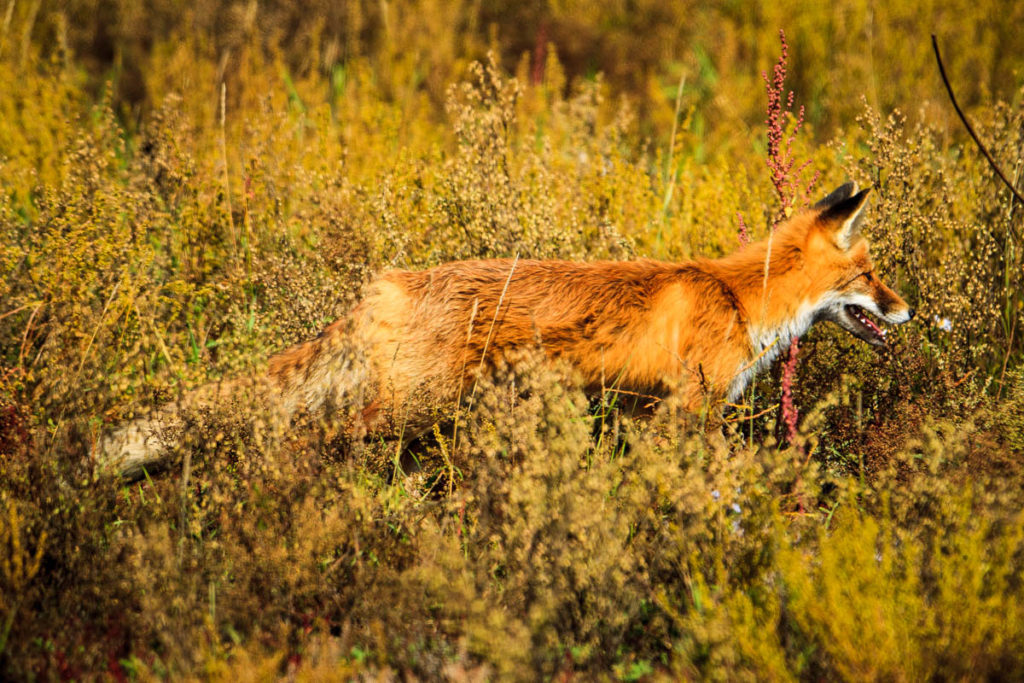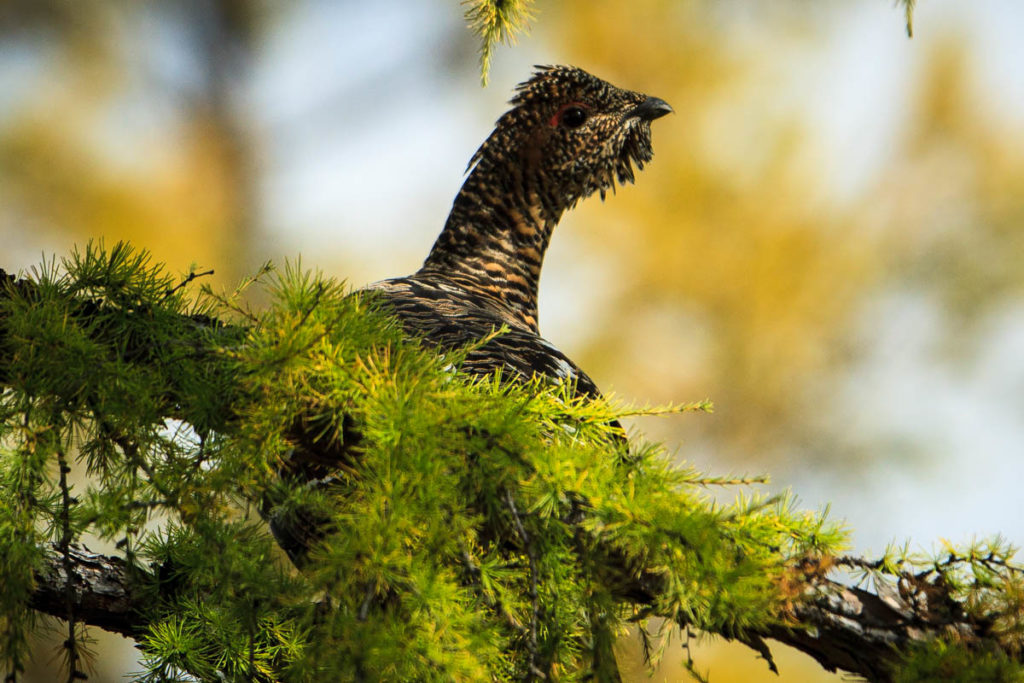 Finally also the fog disappeared and revealed a beautiful autumn scenery around us. Originally we planned to be a bit faster that day, but somehow we were not able to stick to our plan.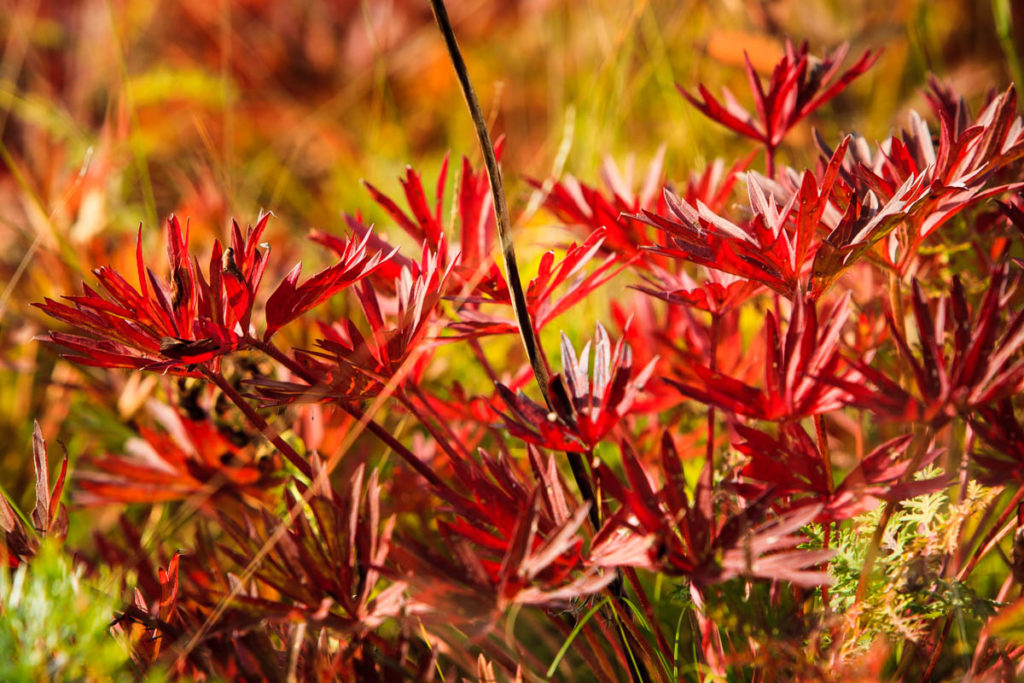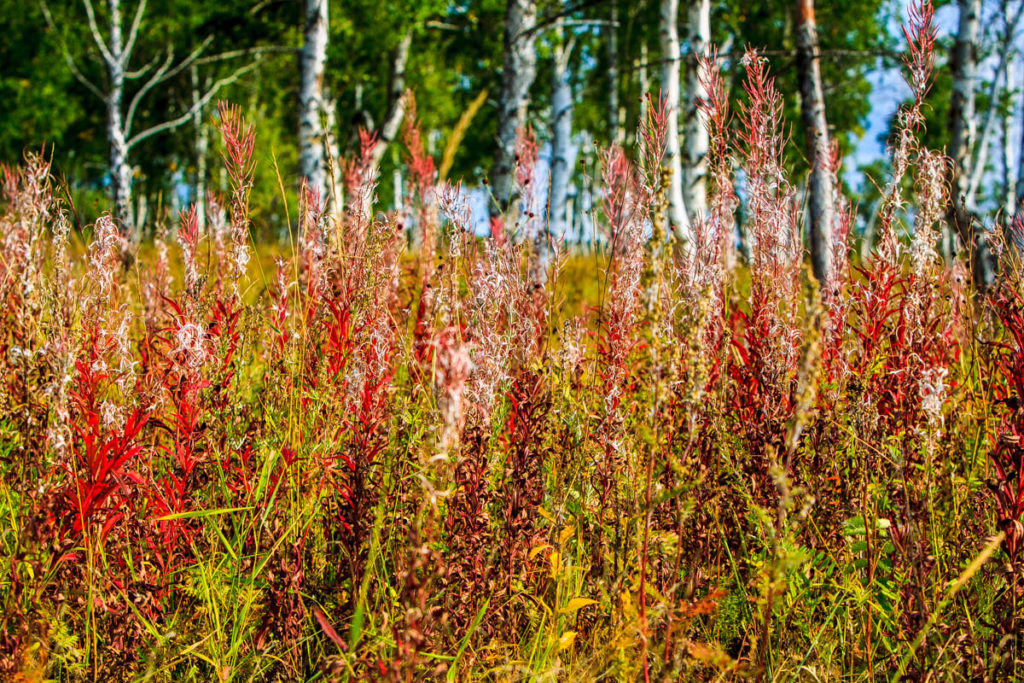 So it got rather late that day, especially with a time-zone shift that was kind of surprise for us, but definitely worth taking it easy in the beautiful autumn landscape.
Especially as the next day started with rain, which should follow us the next couple of days. Sad on one hand, but on the other hand, we have a long stretch ahead of us, heading East into the Amur River region.