Katherine Gorge was our first stop in this national park, unfortunately a bit of a disappointment. Highly advertised, but you need to book a tour basically for everything. The hiking trails are rather boring, following mainly the maintenance track so we left with not much more than just a nice sunset from Katherine Gorge.
However, we had a nice evening with some Flying Foxes and Katherine Gorge. It really takes some time to find the right place and technique to get them on a photo when they are flying.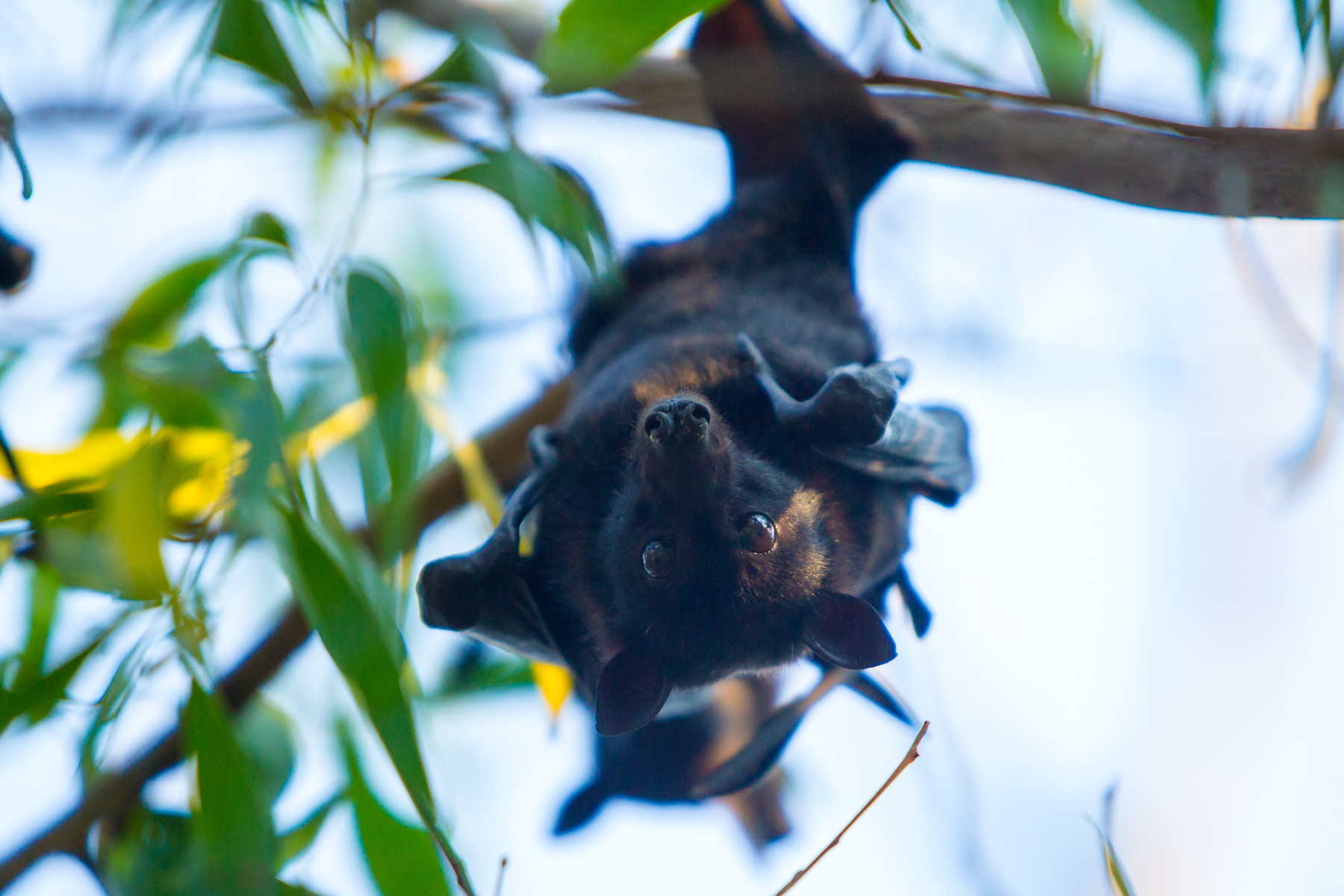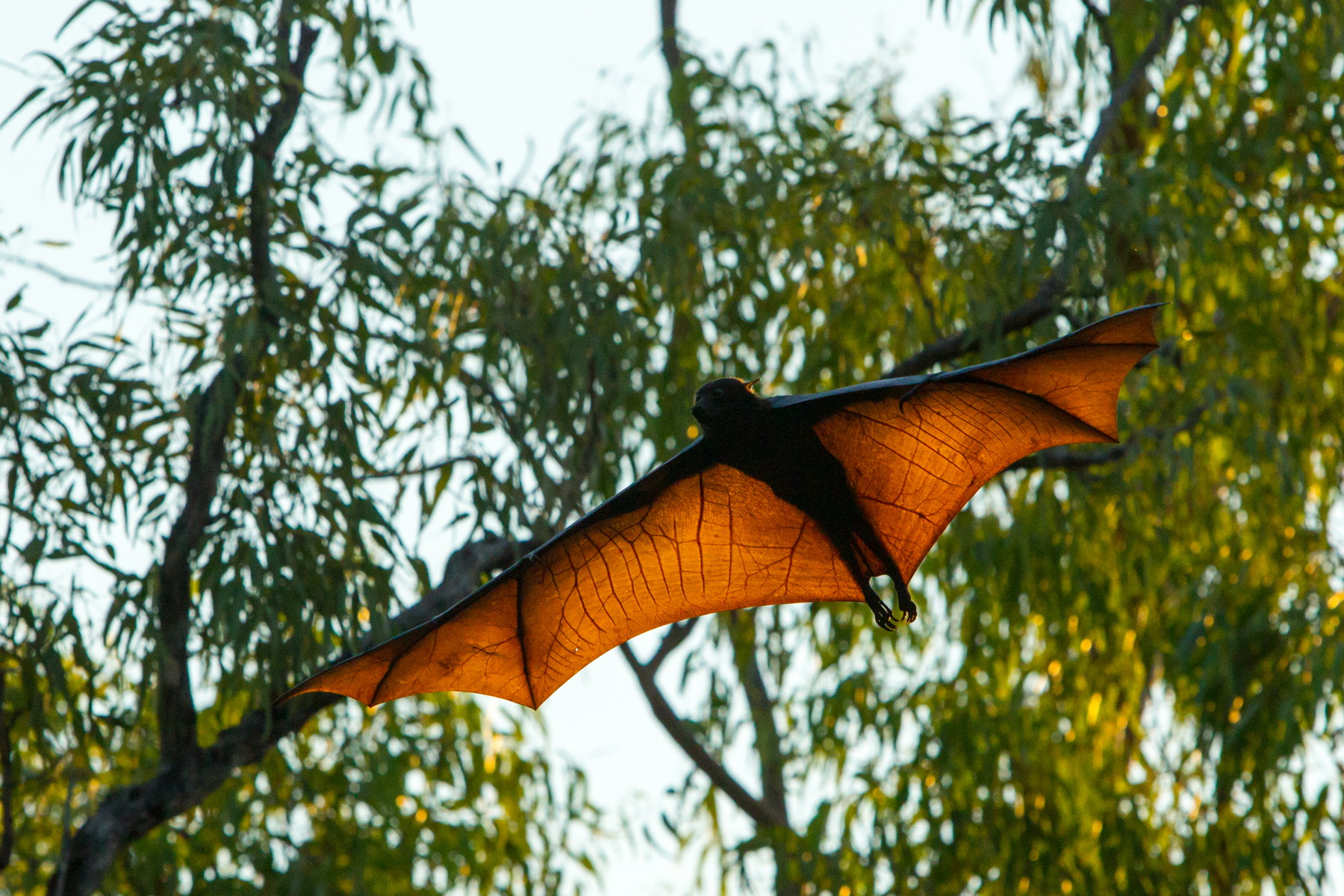 Much nicer place for us, but in the same national park, is Edith Falls.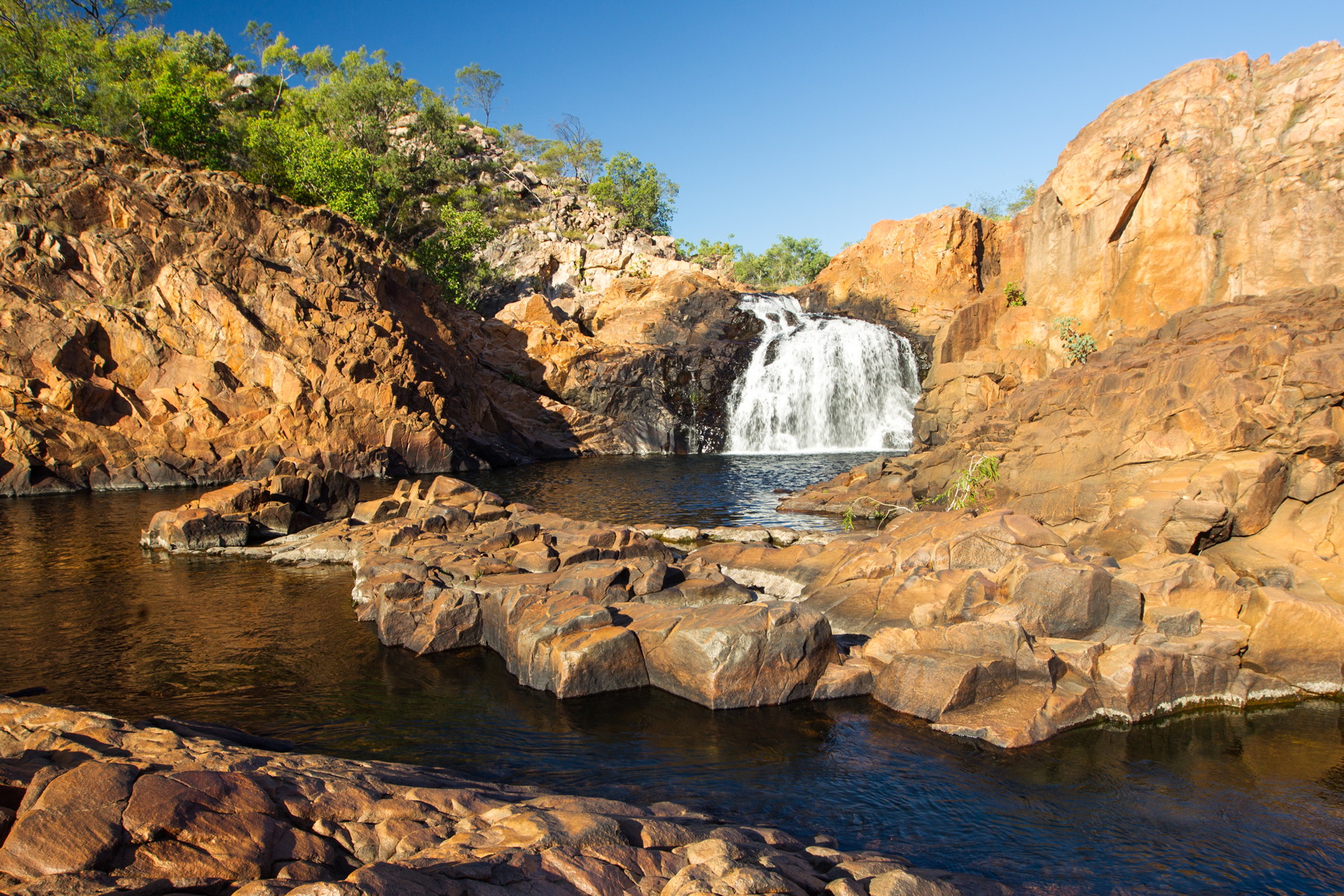 Campsite was here much nicer, but also the hiking opportunities and trails much more in our favour.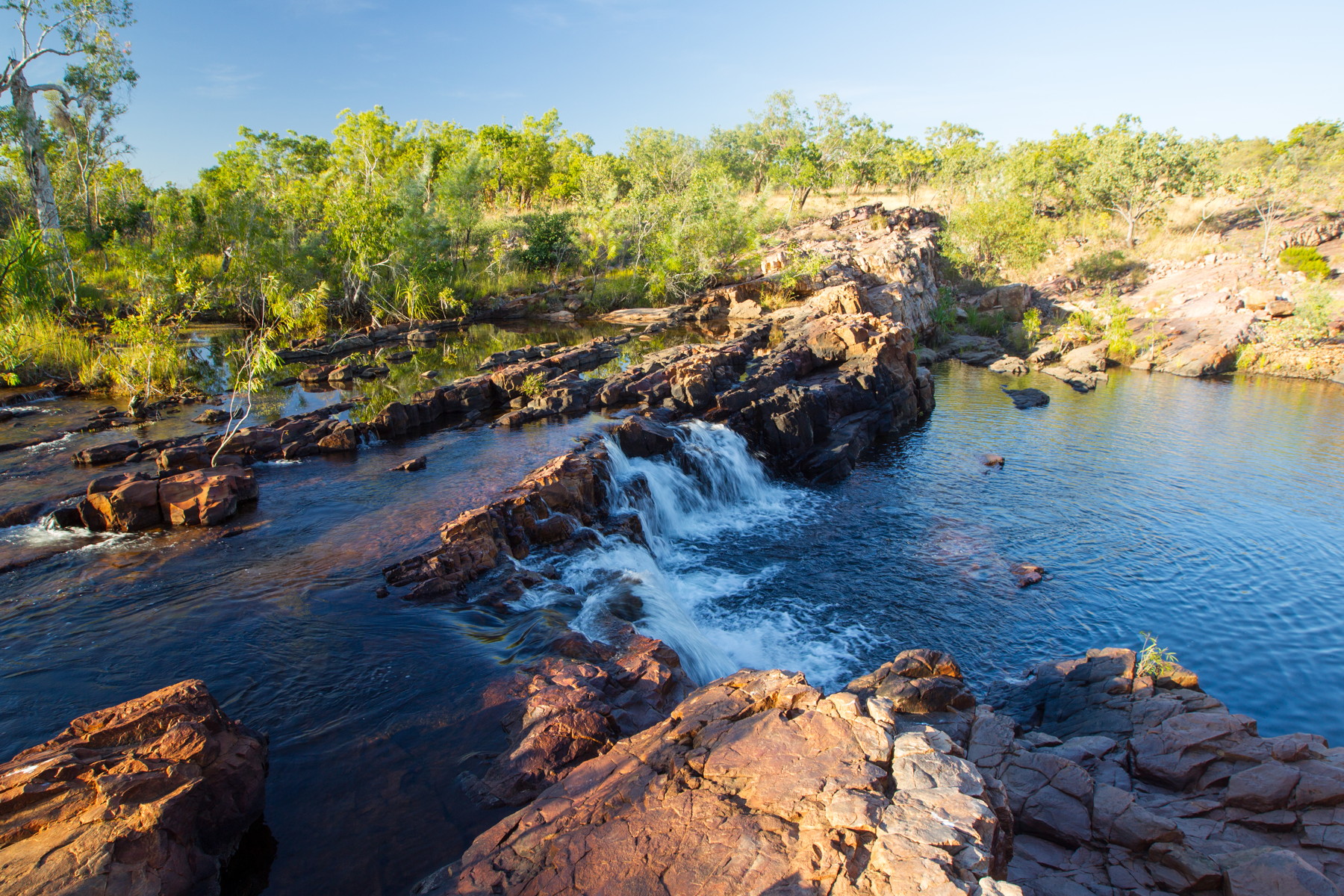 And once again we had the chance to get some kangaroo photos in the nice evening light.