The Catlins, basically the region around the South tip of New Zealand. From our perspective a very interesting place, first of all because it is not as touristic as it seems that other areas and secondly it offers a beautiful combination of forests with hiking opportunities and spectacular sea views. Depending on the time of the year, you have also great wildlife opportunities with sea lions and penguins on the beaches; unfortunately we were a bit unlucky on that side.
Still a beautiful part of the country, even with the bad weather we had when being in the area.
One moment you still have a fantastic beach view…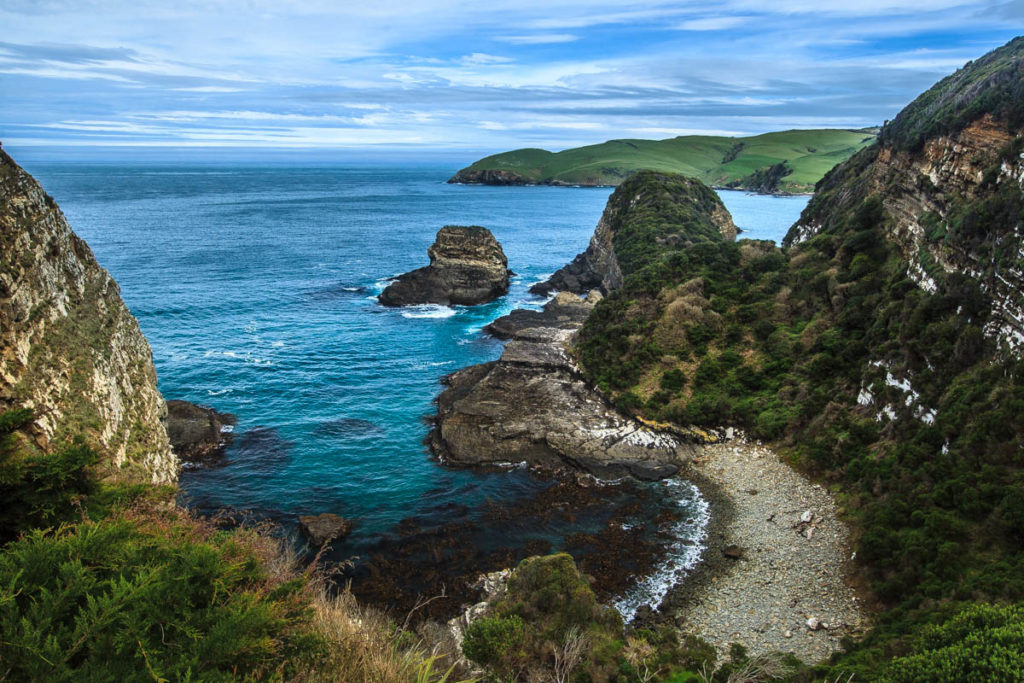 … or a deep look into a blowhole, like Jack's Blowhole in this case. Two hundred metres of the coast, you can experience the power of the ocean, as it pushes the water through a tunnel.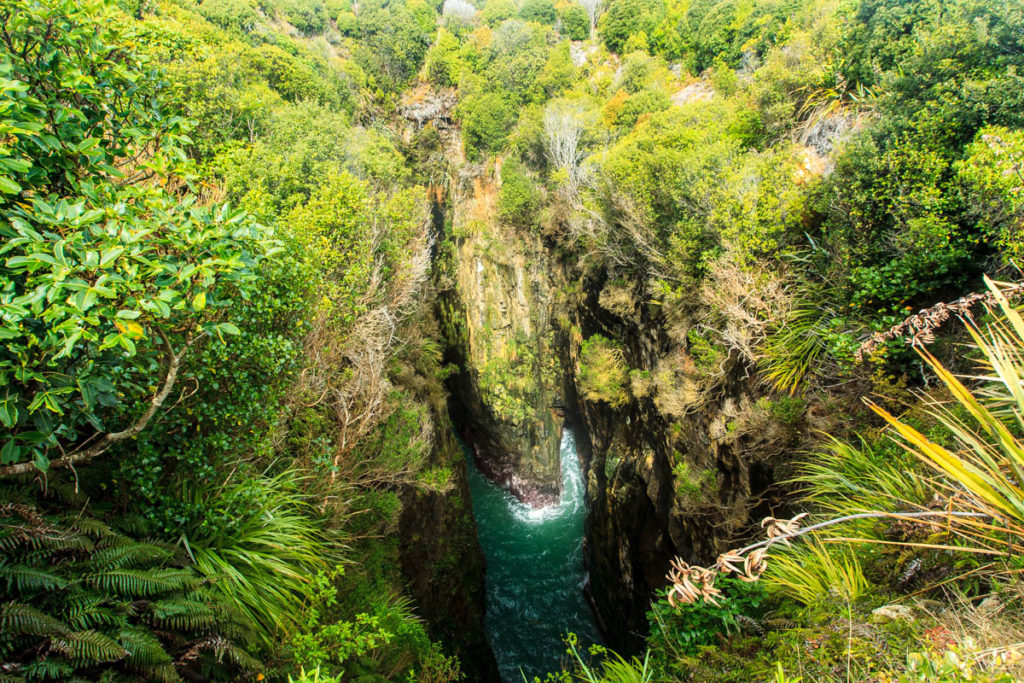 A bit later you can hike already through dense forest from waterfall to waterfall; and there are plenty of them in the region.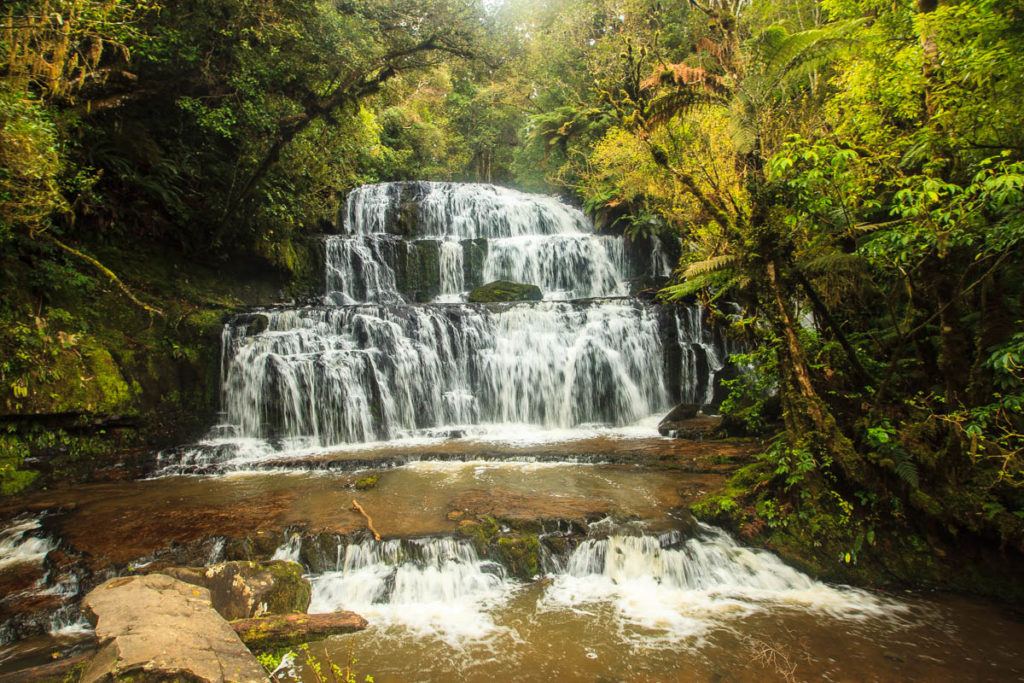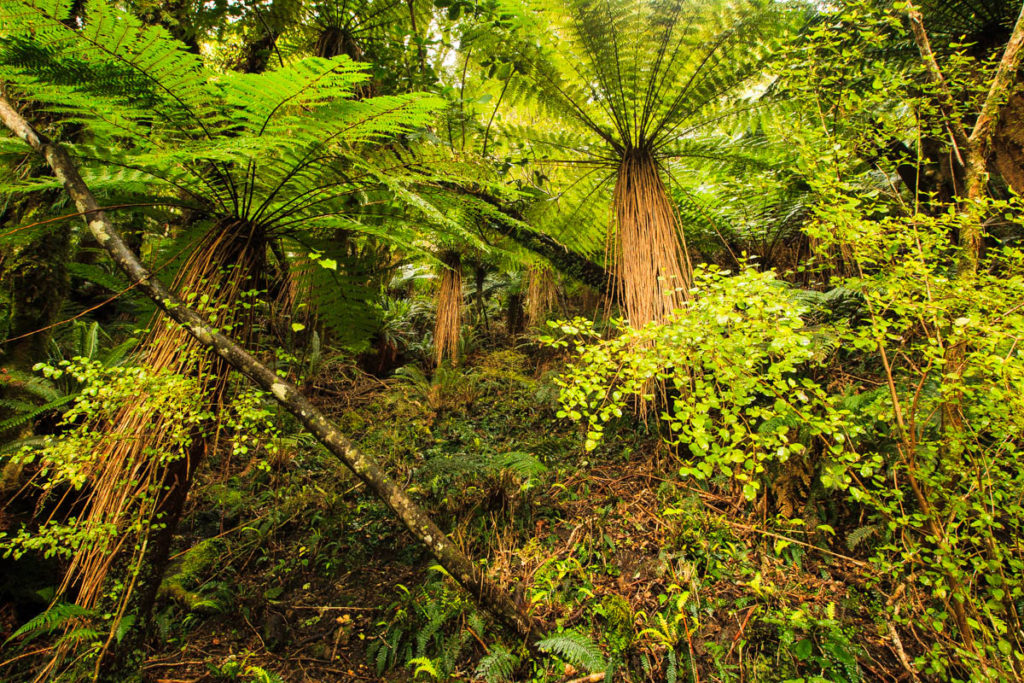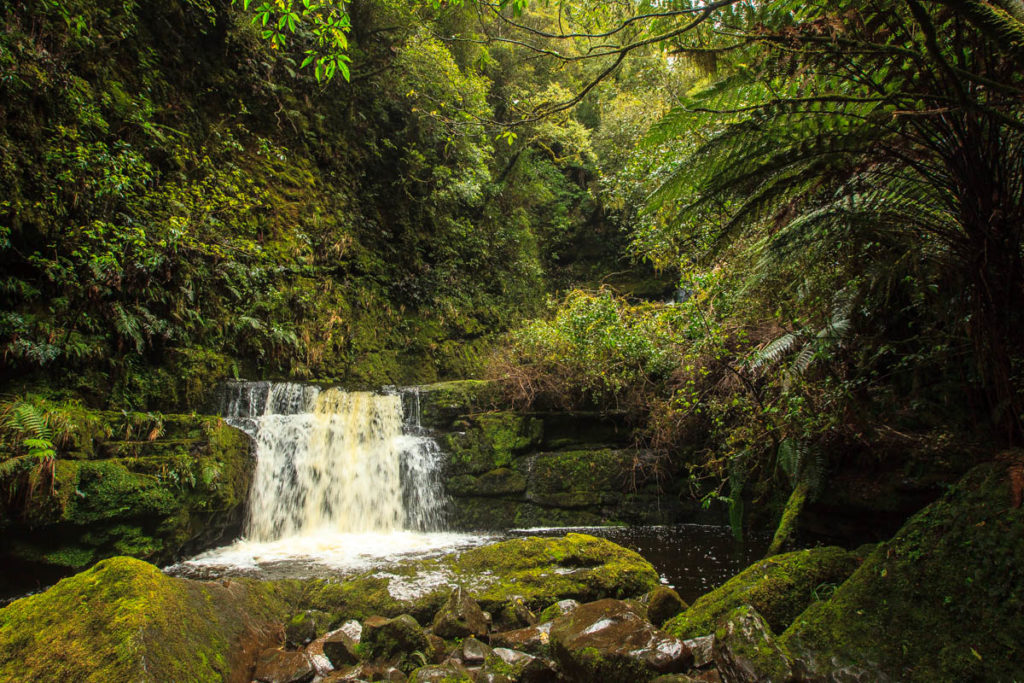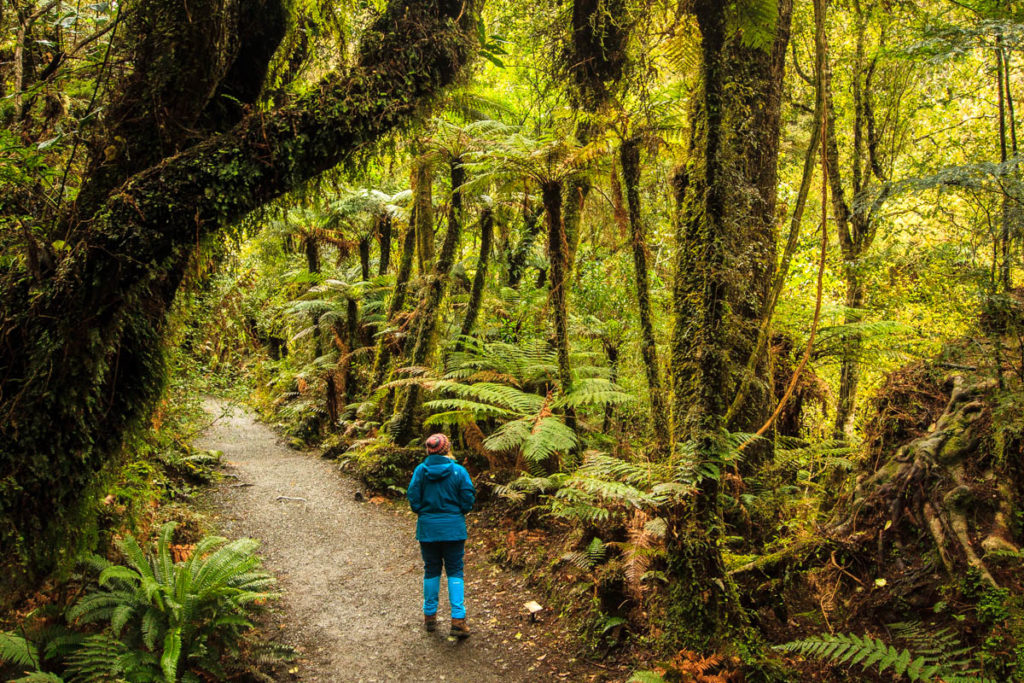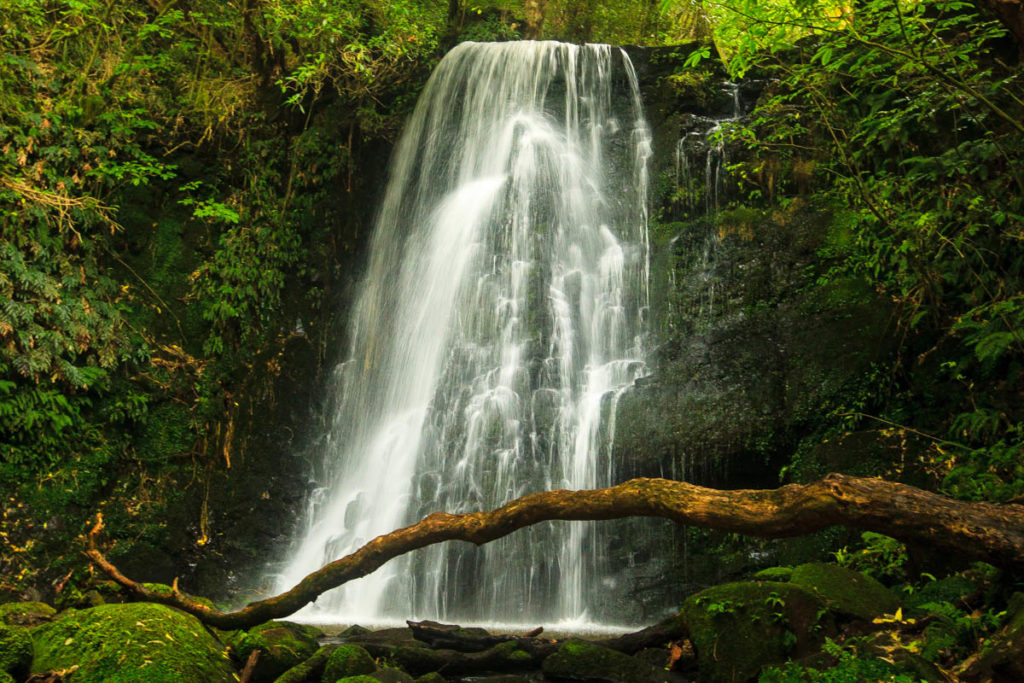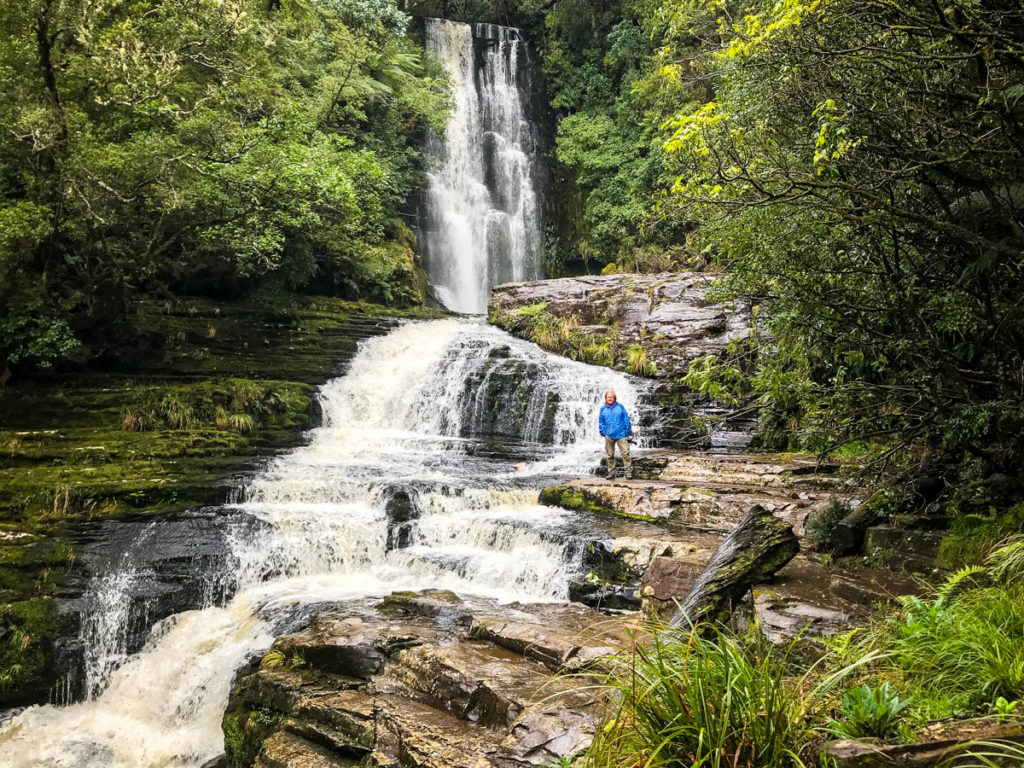 But also this is New Zealand, cows close to the roaring sea…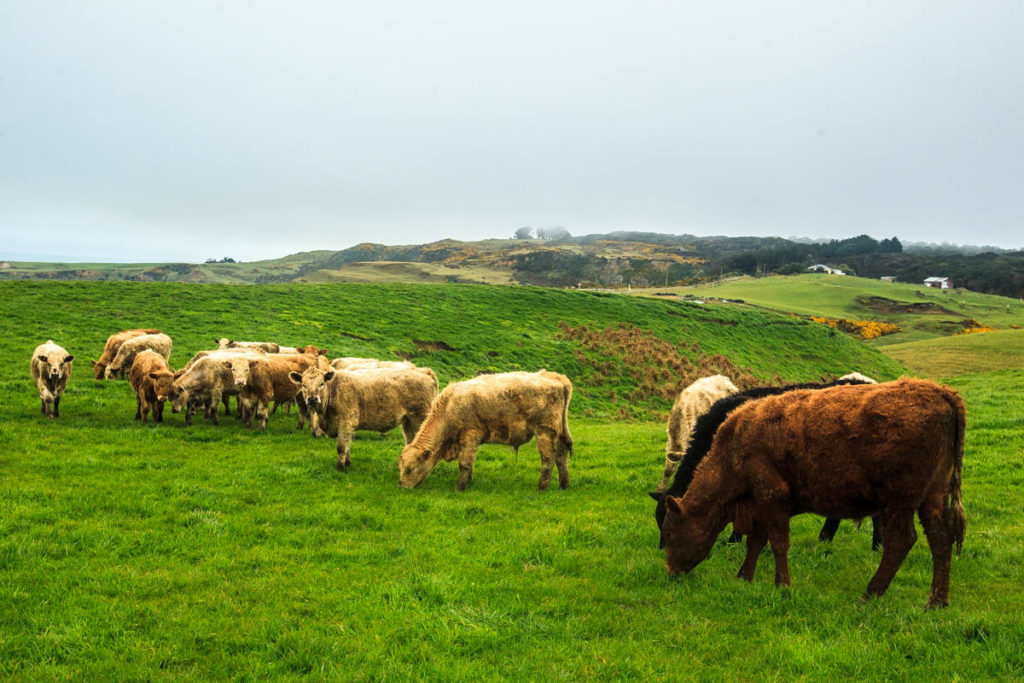 … and trees bend by the wind that never seems to stop.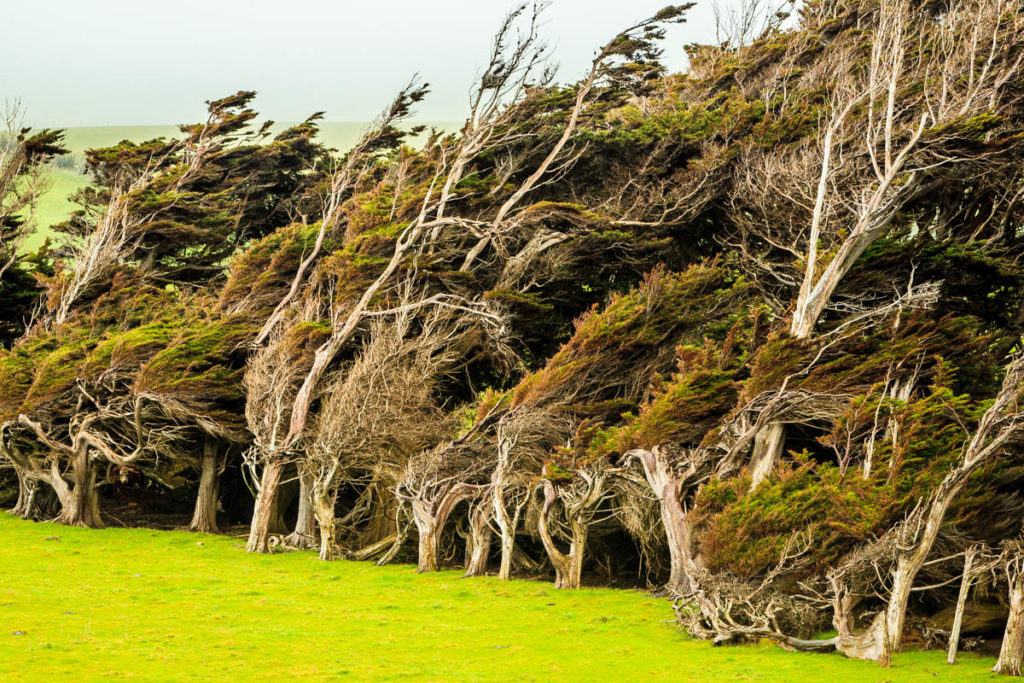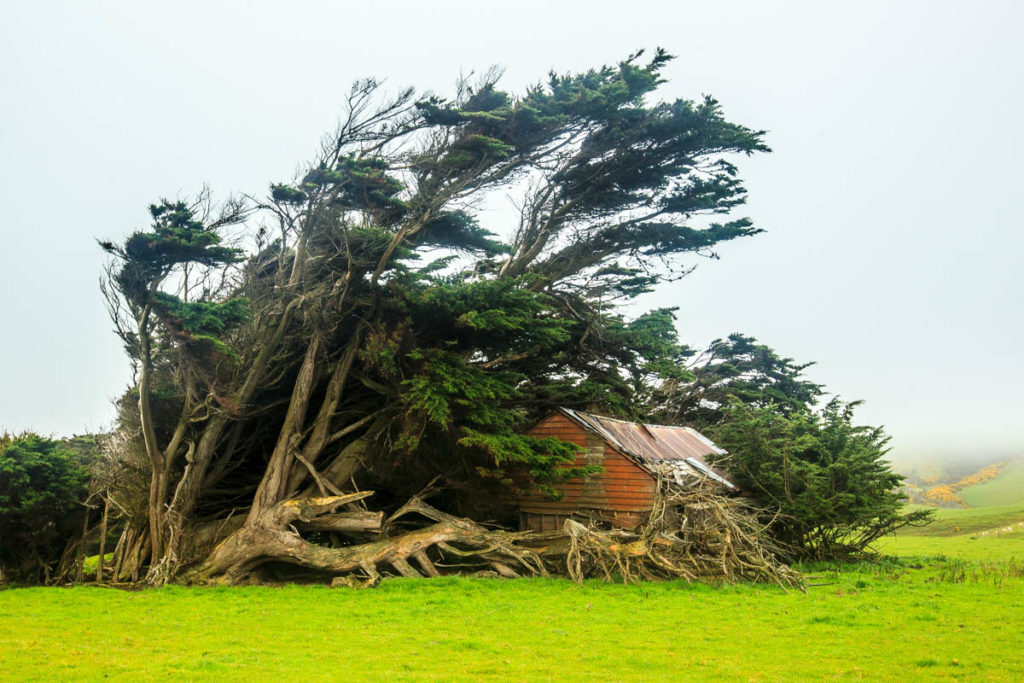 Here at the Southern tip of Slope Point there is always wind blowing and also the neighboring Capes have seen plenty of marine accidents, what is the main reason for the lighthouse like this one.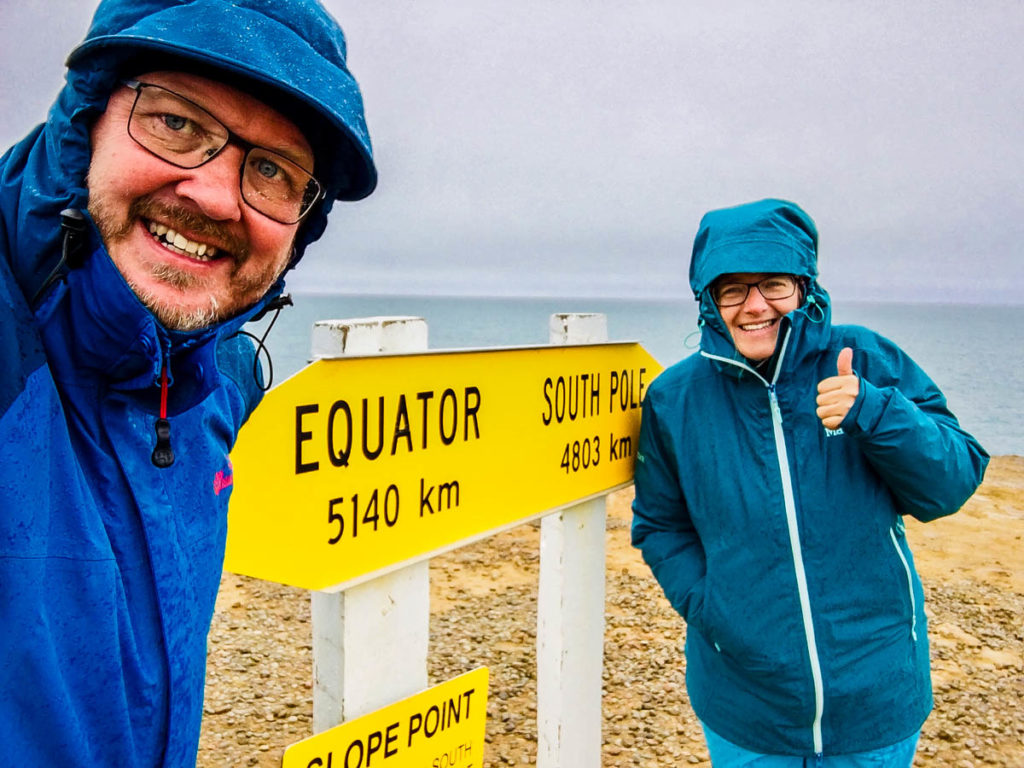 From the Southern most point of New Zealand there is now only one direction, so stay with us if you want to see more.