Diamantina NP was not on our plan at all, but from Porcupine Gorge it was "just" a 570 kilometre drive away, so we decided to have a look, as we heard some nice things about this national park. But just after leaving, we had a need for a photo stop again.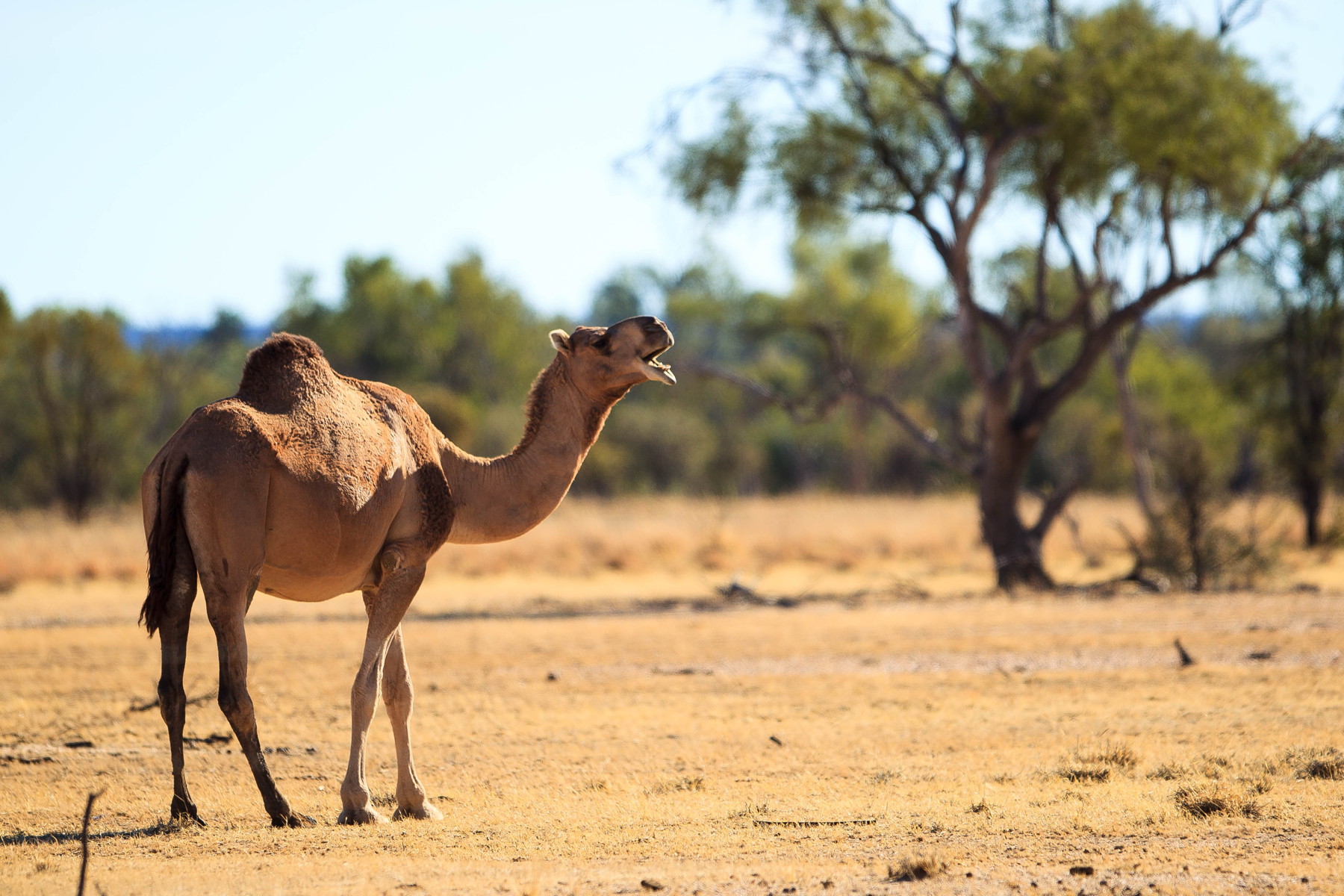 Bit more than 200 kilometres later, we reached the Bladensburg NP and decided to stay here for one night. Believe we have never seen so many of the red giant kangaroo before. Some of them shy…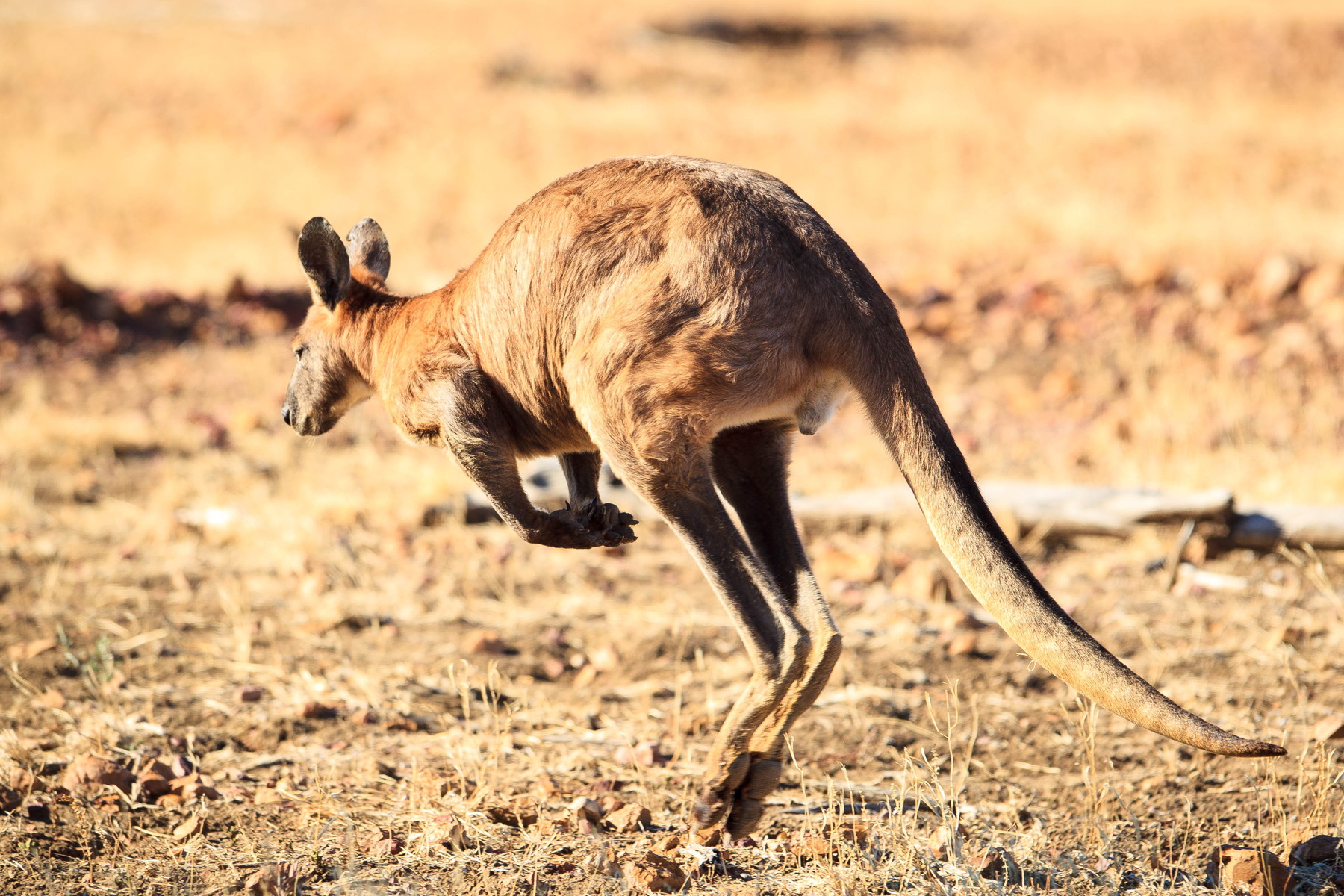 Some of them not really; rather lazy during the heat of the day.
Well, and not all of them make it during the dry season as it looks like. 🙂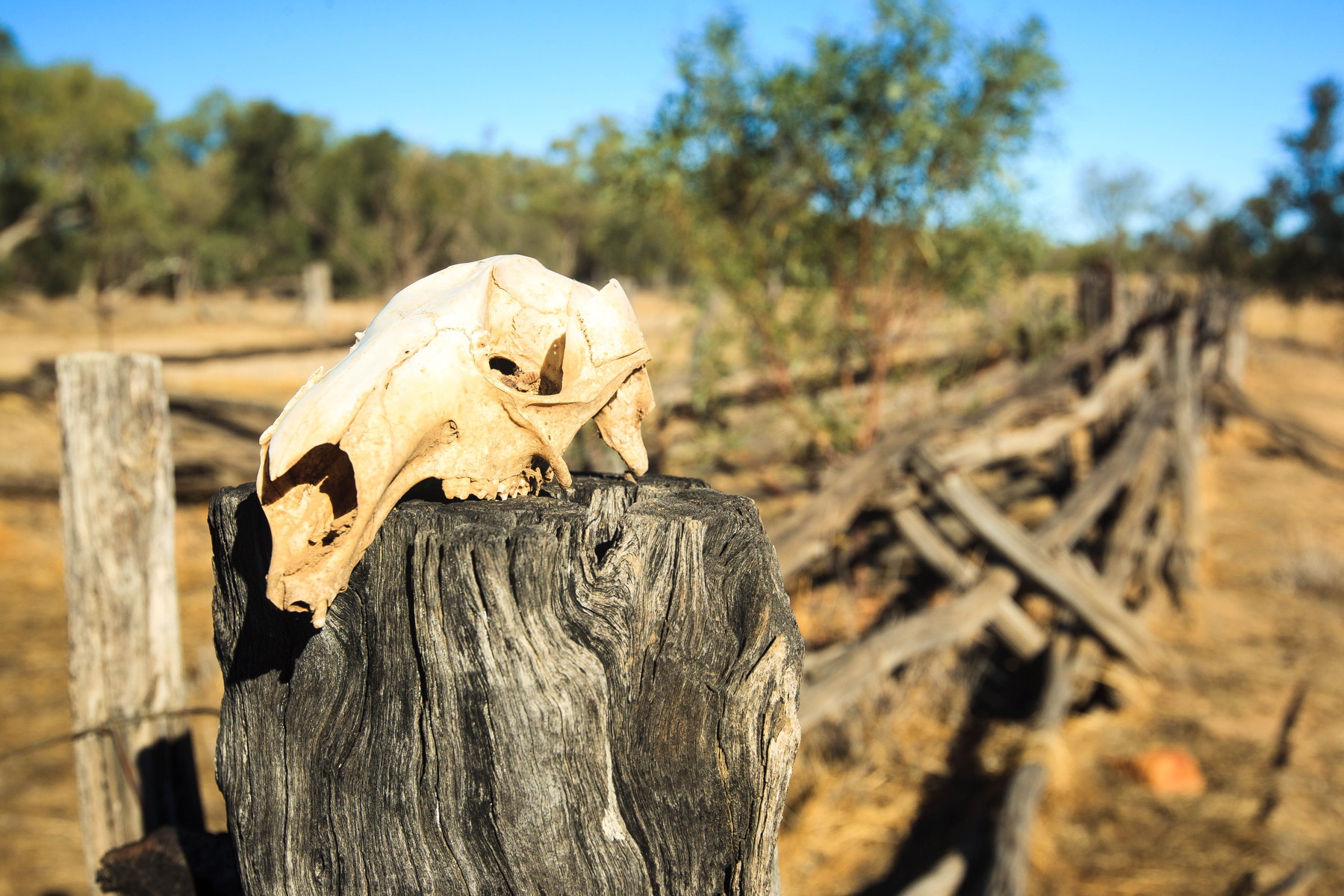 And it can be obviously really dry in this region, bit wondering were this tree gets the water from.
Few kilometers further south, it gets even dryer with every meter. Real desert feeling comes up driving through those landscapes.
Hard to imagine that something is able to survive in this dry environment, but this beautiful and bit aggressive Black-headed Python is doing obviously very well out here. He was a bit unhappy with us taking photos of him and disturbing his warm sun bath after a freezing cold desert night.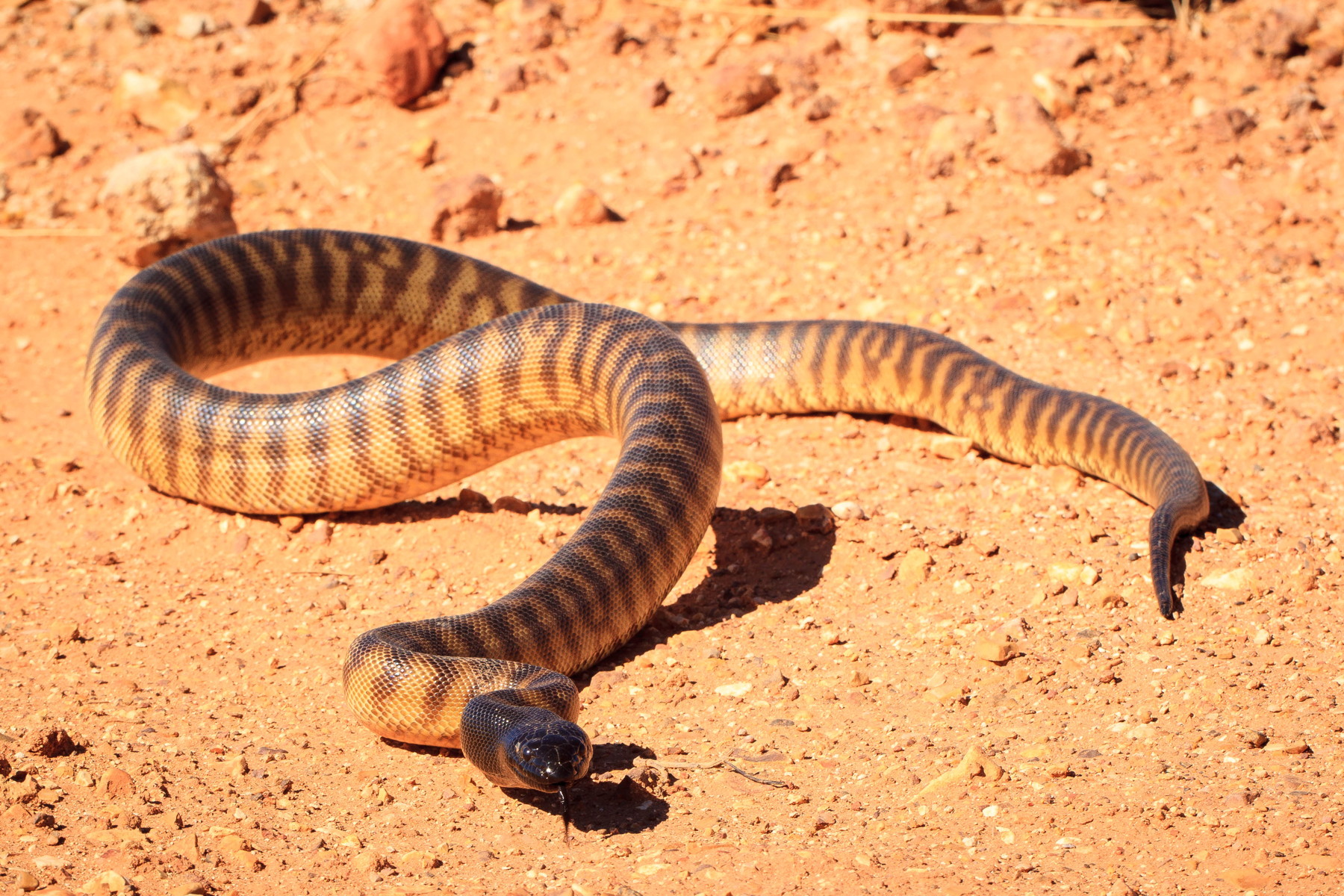 So we left him alone and continued our journey towards the south, reaching finally the Diamantia NP. And that was really a surprise to us. We found a beautiful camp spot close to a nice billabong – an oasis in the desert! We would not have expected so much life in this region, especially not pelicans.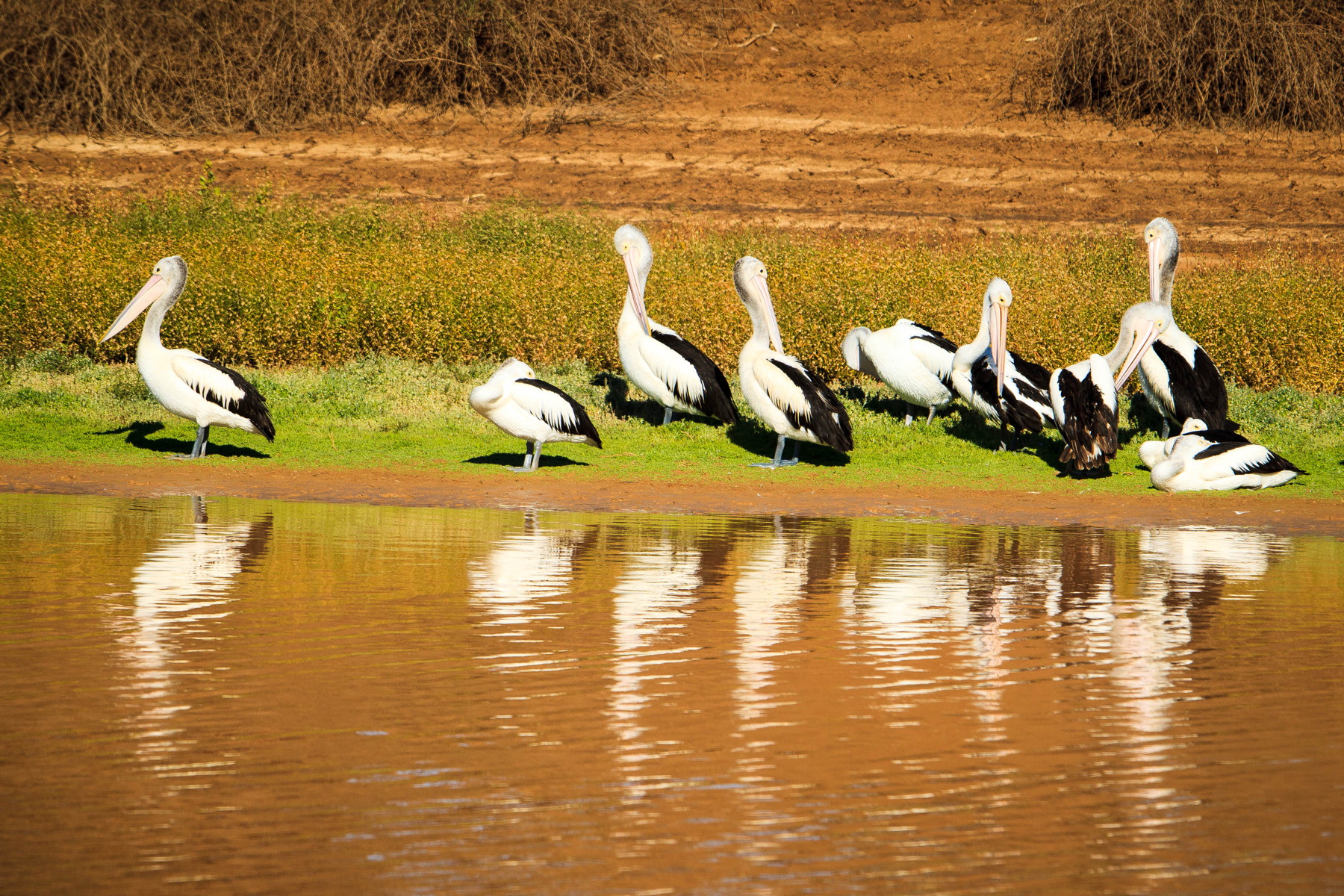 Or this little guest on our campsite…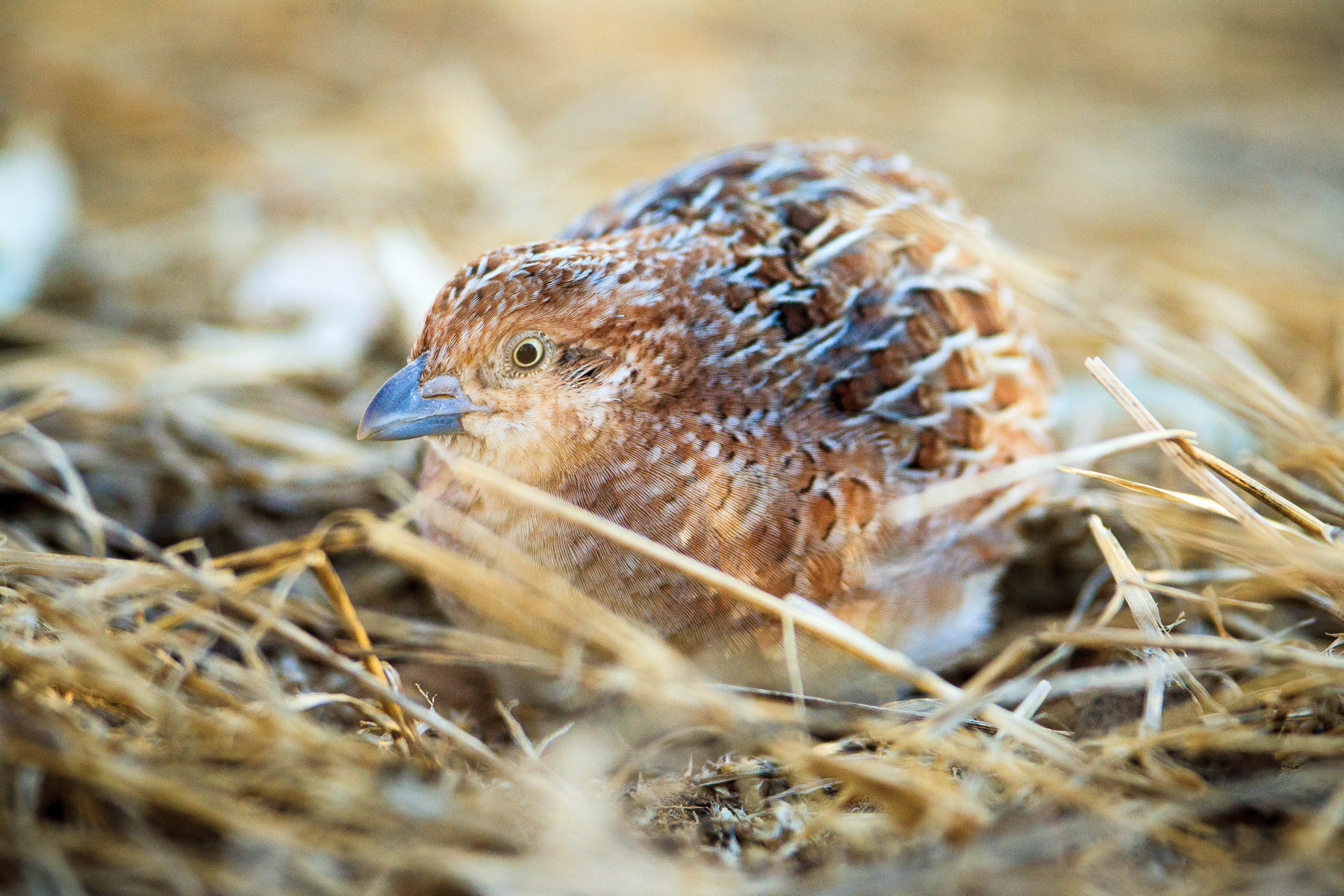 It is so amazing, waking up in the morning, and have a look towards the river. After a freezing cold night, having a morning coffee with a view like this, just great start for the day… 🙂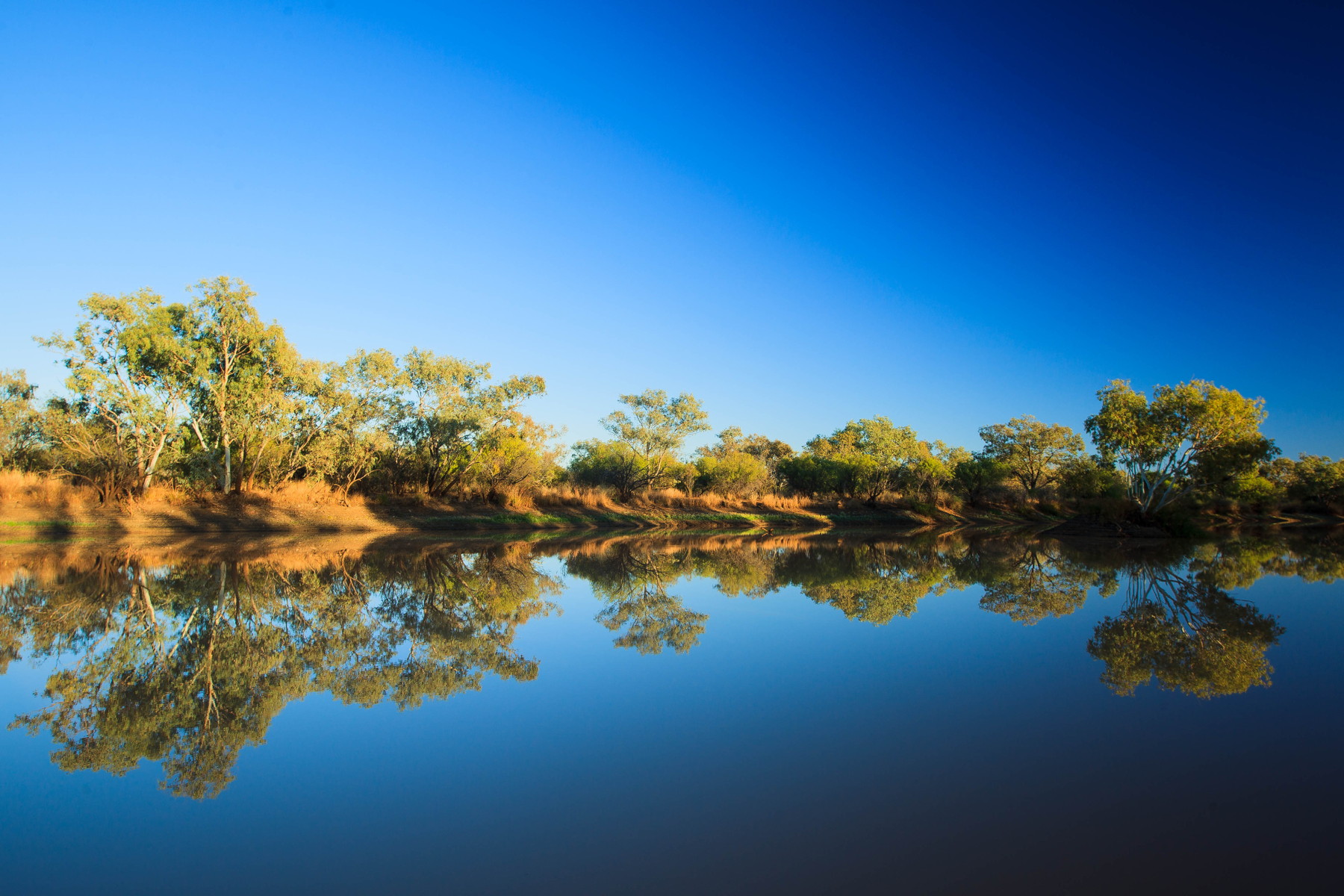 But to be honest, the typical landscape here looks more like this.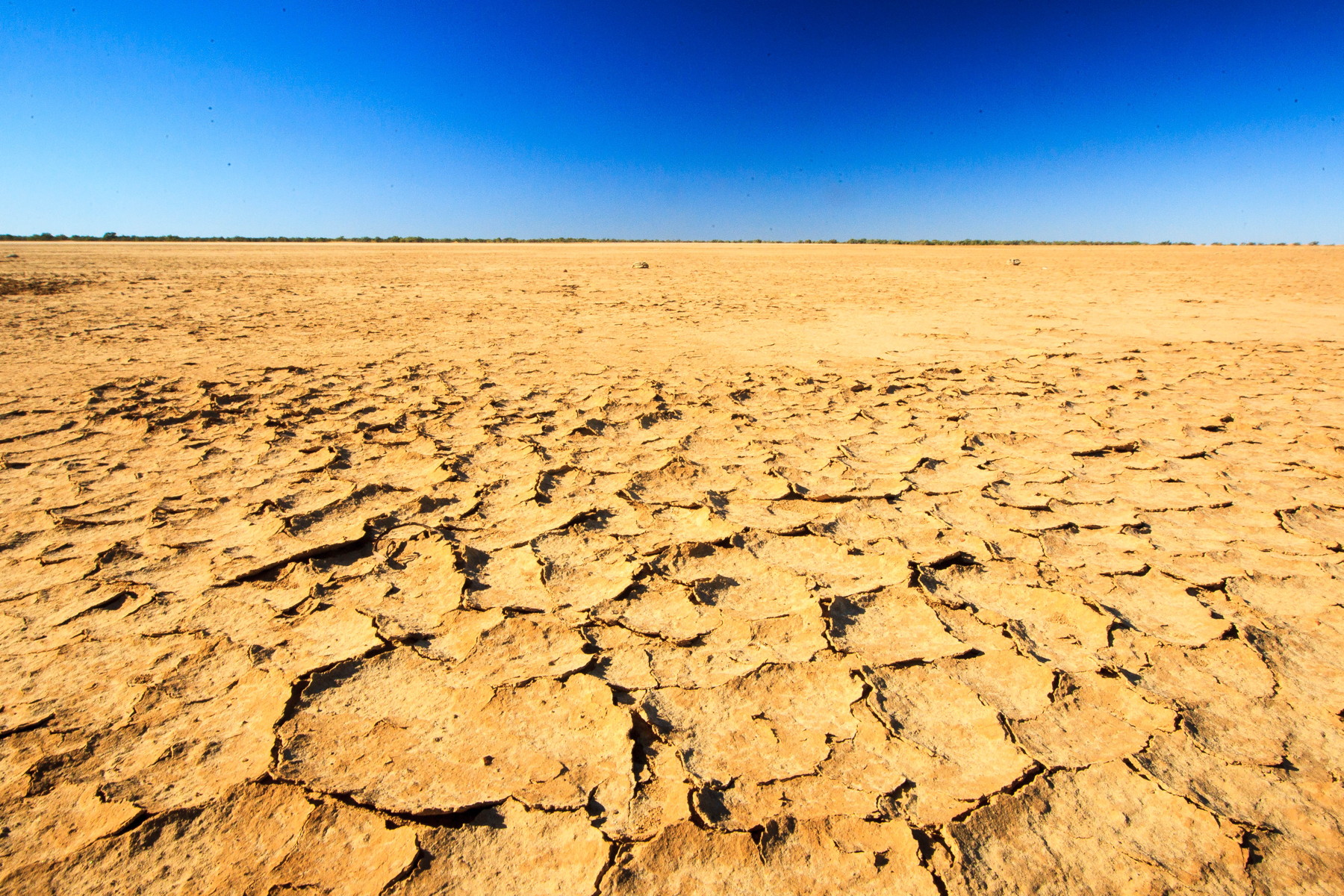 Still I personally believe the red sand dunes in the morning light are much nicer.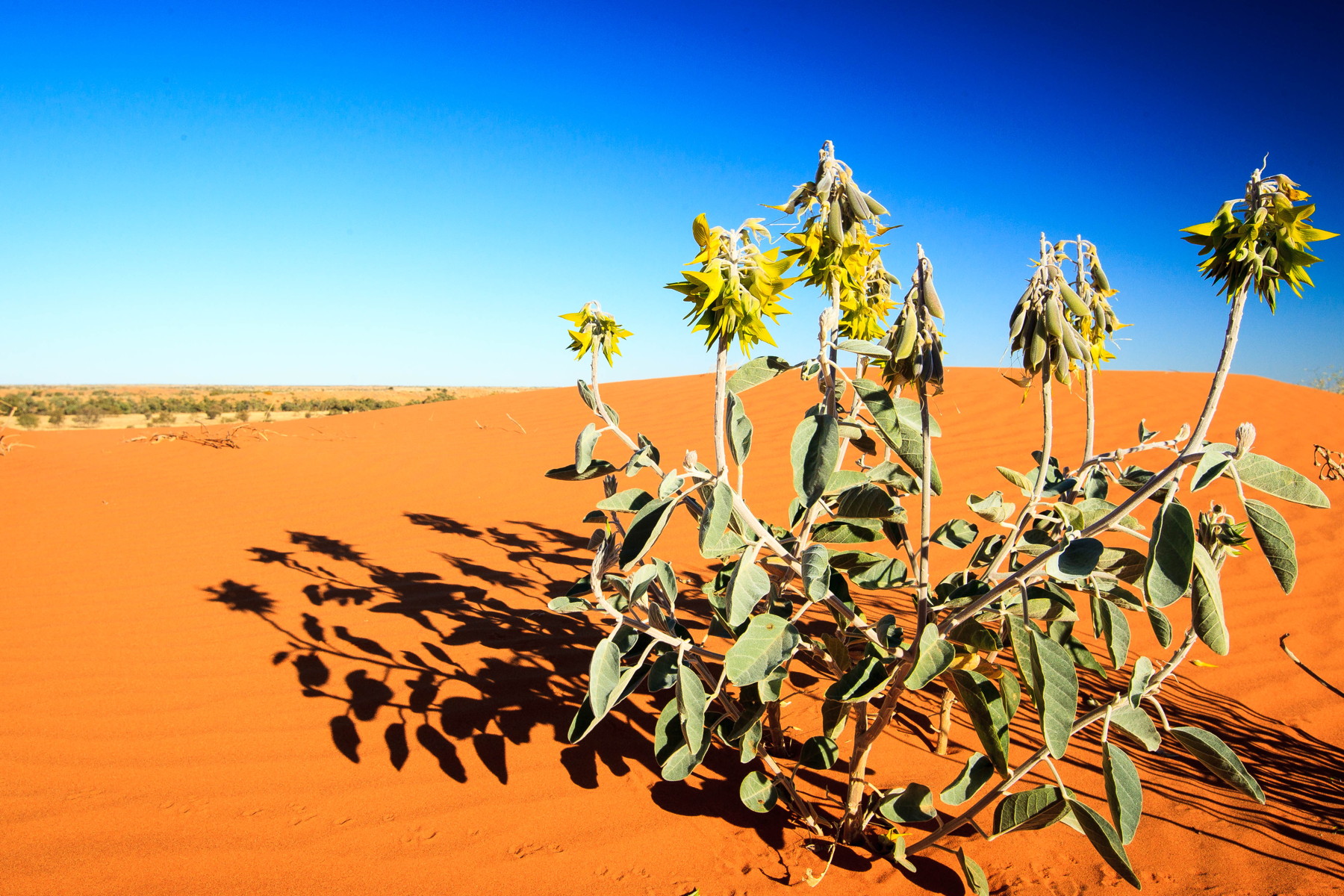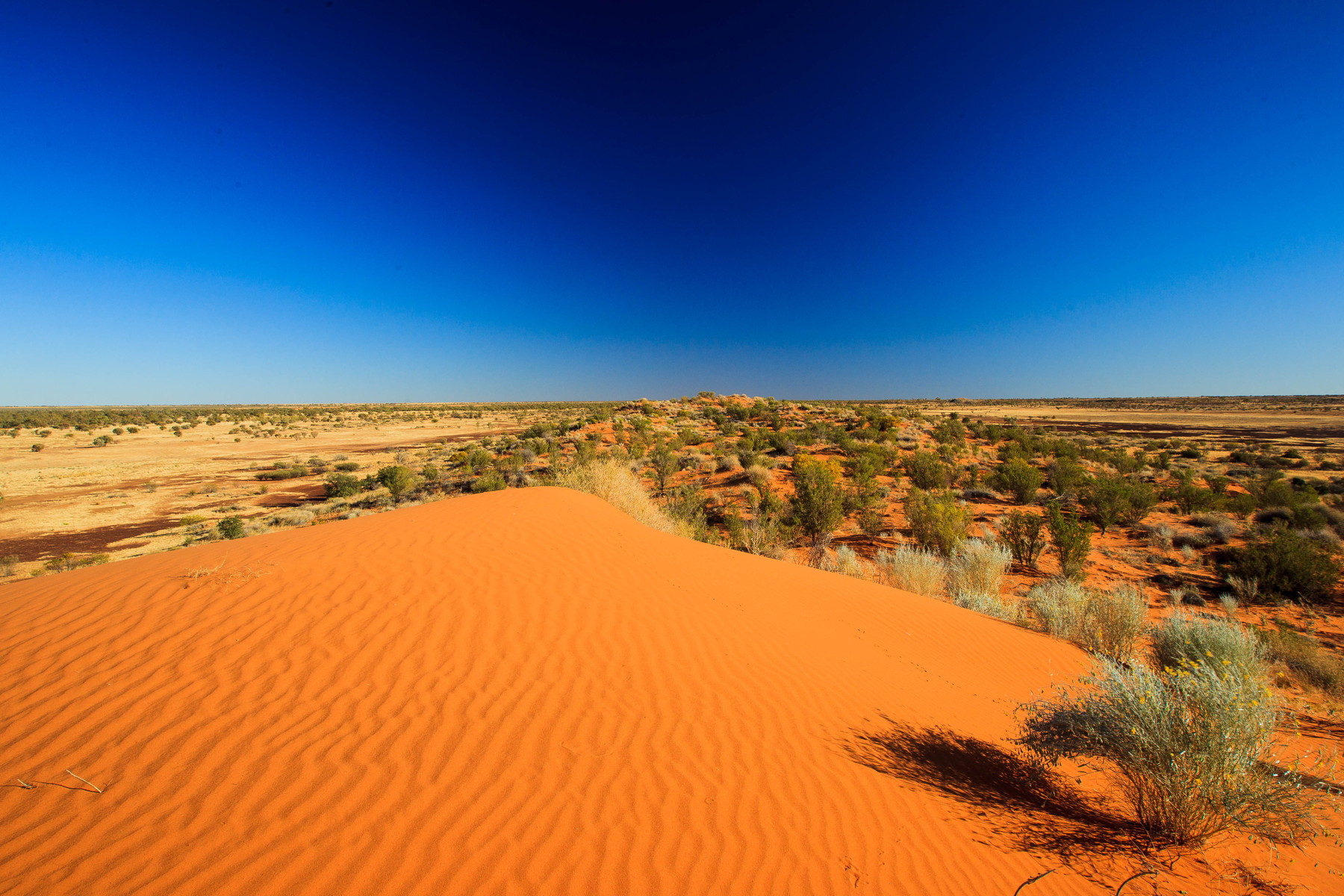 Really happy with our plan change. Following the coast would of course also have been interesting, but now being in the middle of the desert again, no other tourists around us (we saw one other car today) is simply great. But from here we will head slowly towards the coast again, will take us at least one week, but hope we will find some more places off the beaten track also in Queensland. 🙂