First days in Washington State and we already ended up in a winter wonderland; or the other way round, we are now proud owners of snow chains for our car. 🙂
Heading to Mt Baker was the first stop on our tour through Washington and directly there the fun started. Spectacular mountain views, snow and sunshine, what a combination. As we climbed higher and higher it got of course also a bit more chilly, but what a day…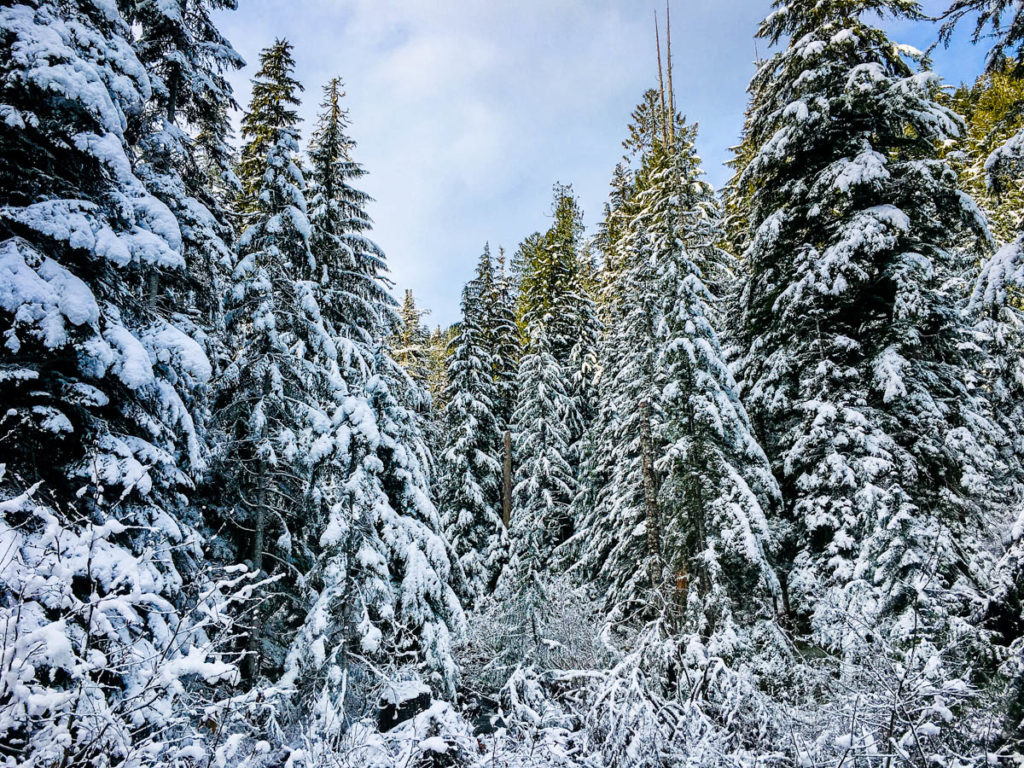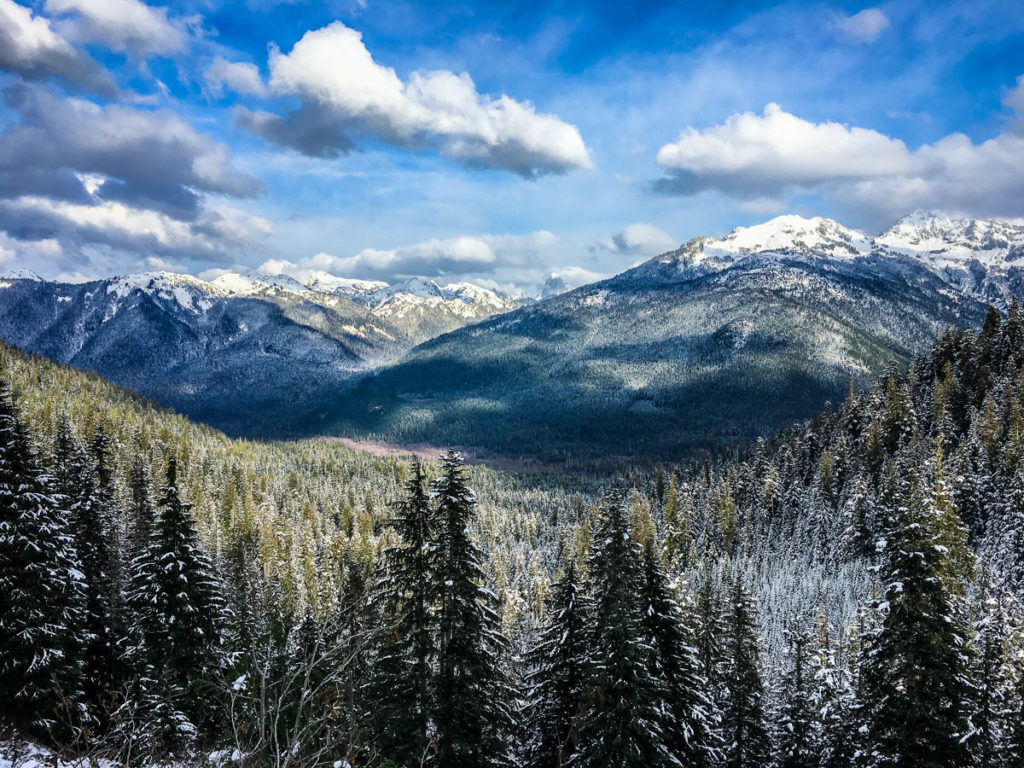 Bagley Lakes Trail
Originally we planned for the longer Chain Lakes Trail, but the conditions were not the best (too much ice), so we decided to hike the shorter Bagley Lakes Trail. Absolutely worth it, as you can hopefully see from the pictures.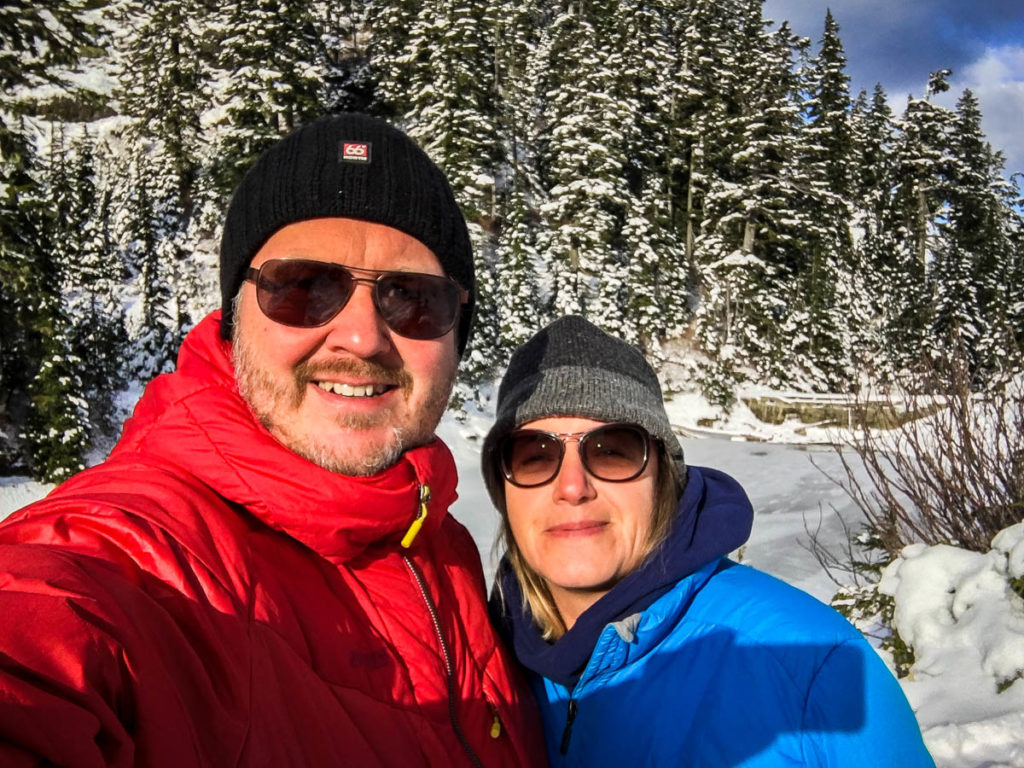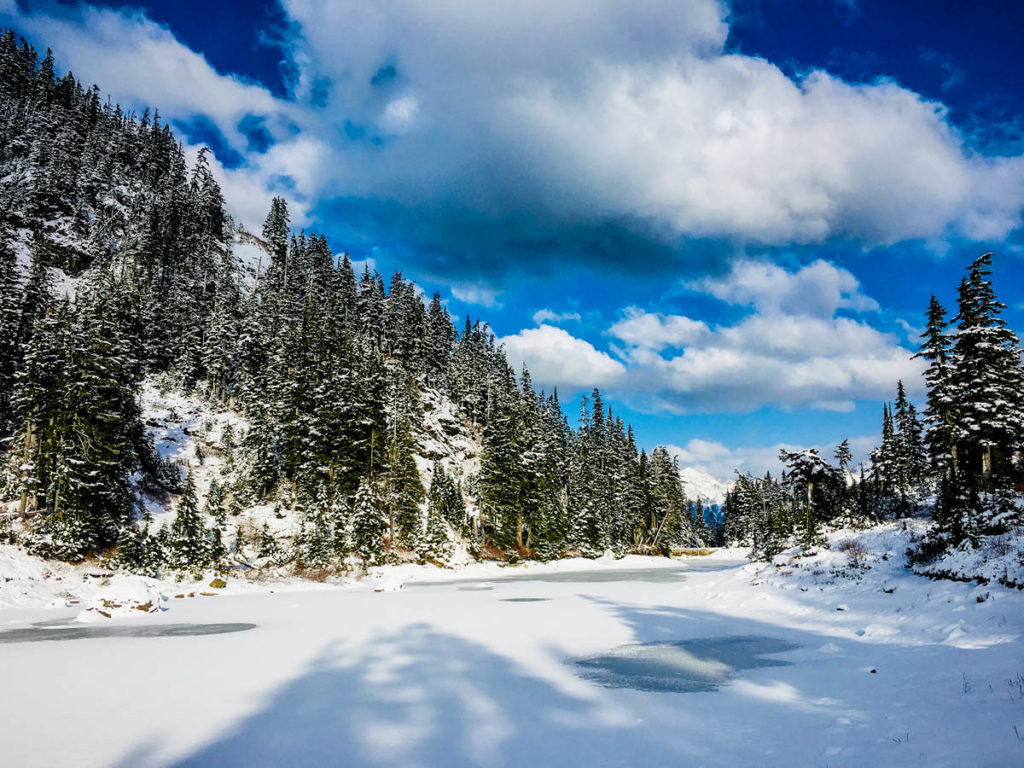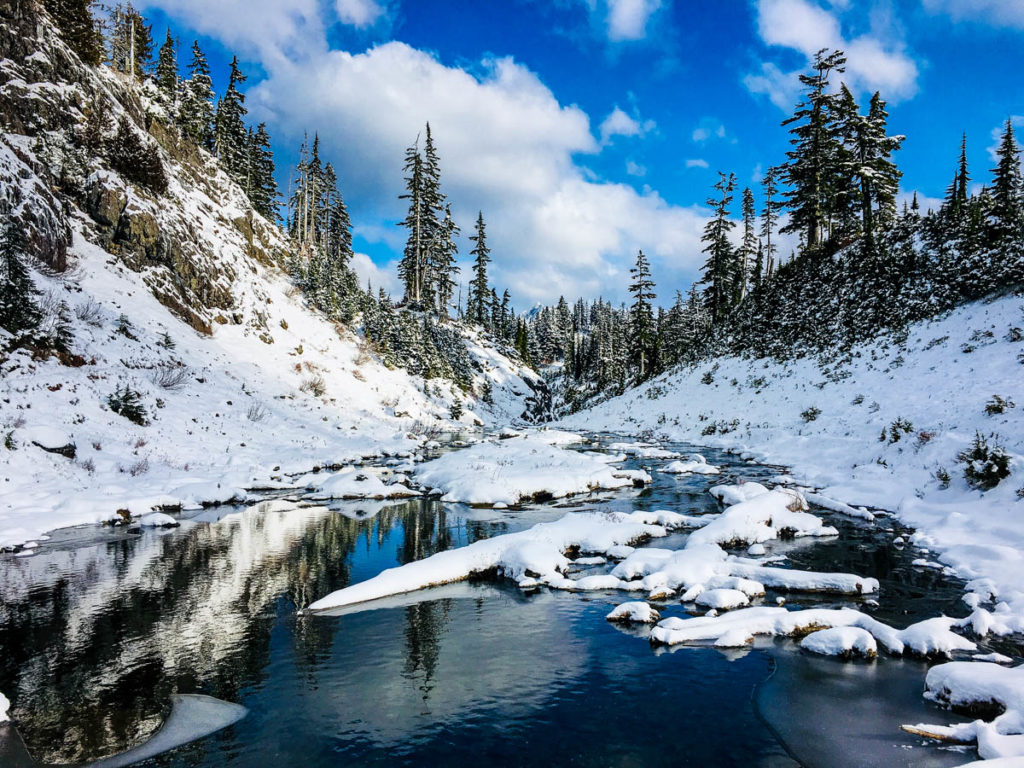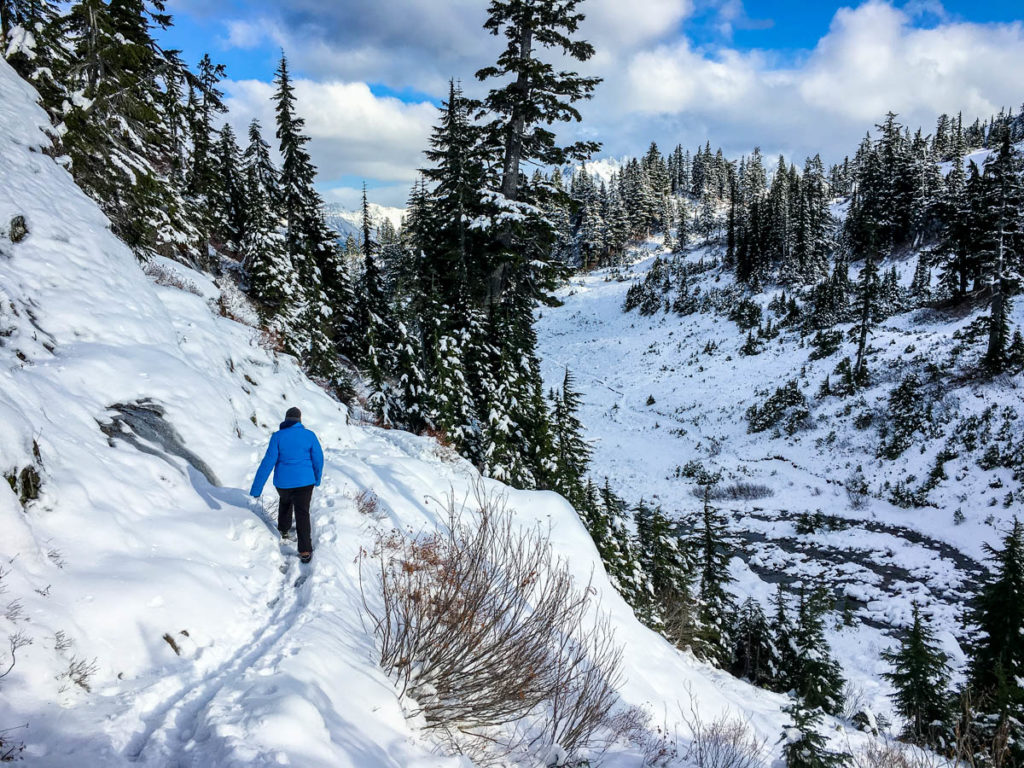 Initially we thought it might be a good idea to spent the night up here, but this time of the year and nearly 1.400 metres is maybe not the most convenient location. So we decided to head a bit deeper (and more South), a bit closer to the trail we wanted to hike next day. And ones again the right decision, South of Mt Baker we were spoiled with amazing views of the North Cascades, but even more important found a nice and not so high up spot for the night.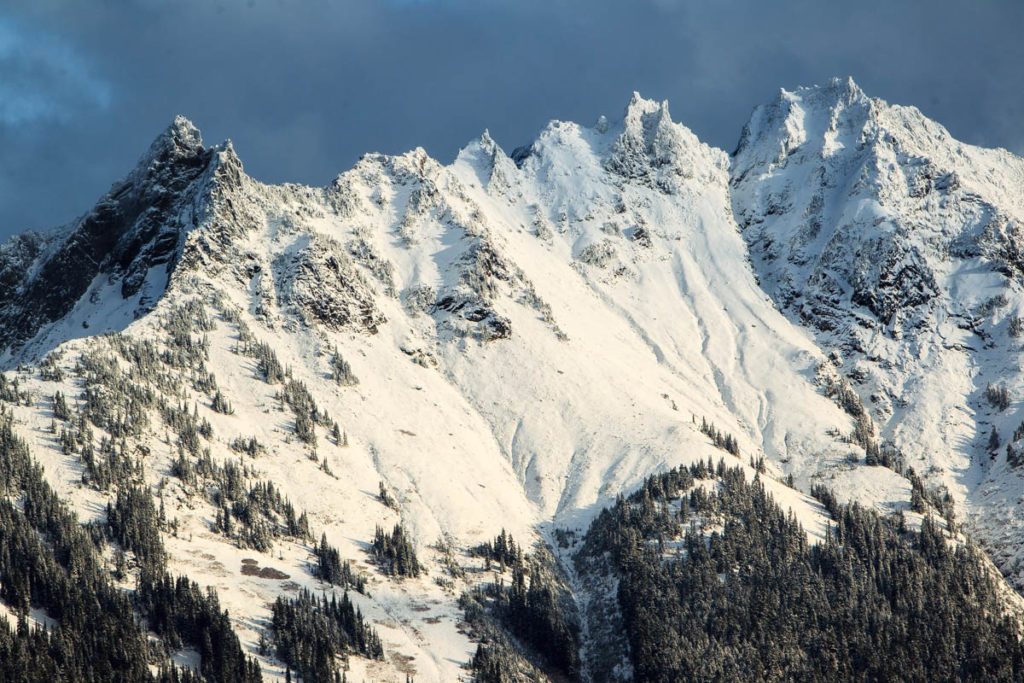 Well, not so cold is relative, as we could realize waking up in the morning. 🙂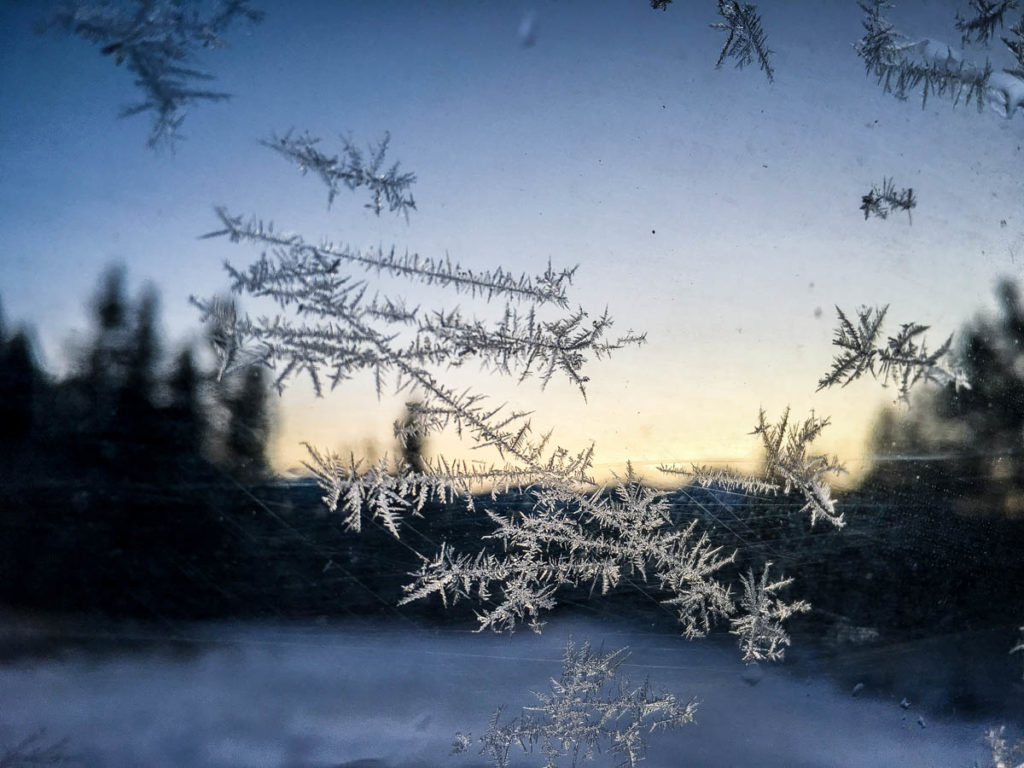 Blue Lake Trail
Already getting to the trailhead was fun that morning. Hardly have seen so much snow in the last years in Germany and this is just the beginning of the winter here.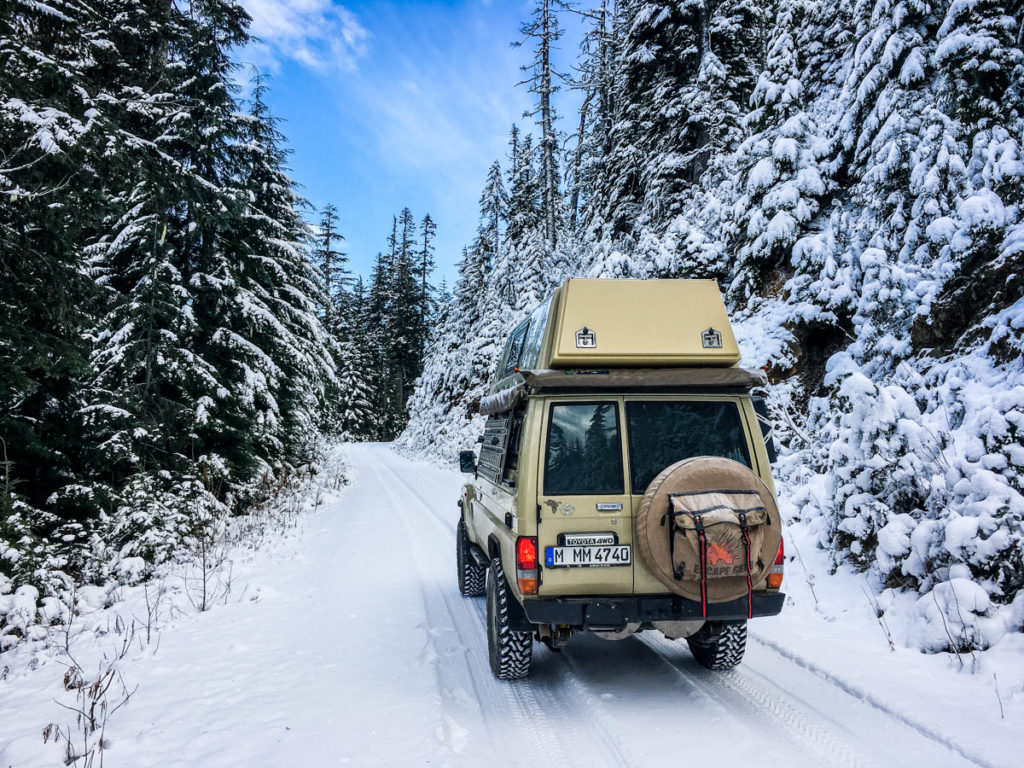 And the trail ones again was a nice surprise. Beautiful winter landscapes in the warm morning sun, temperatures just around -5 degrees, so fun to walk in the forest.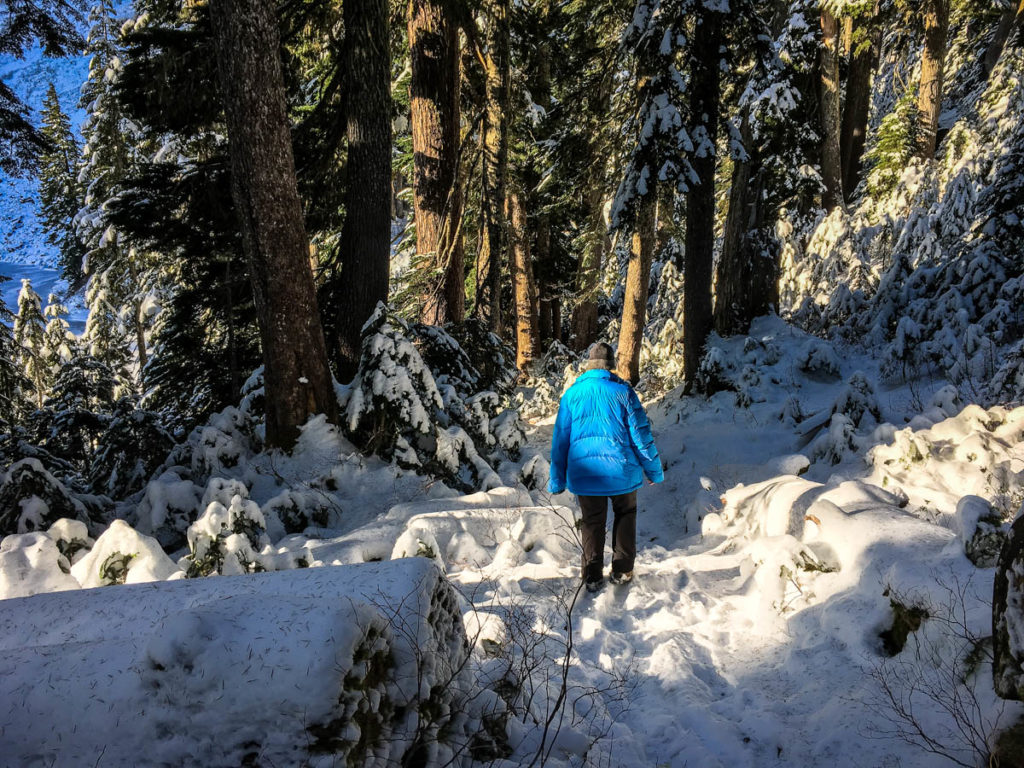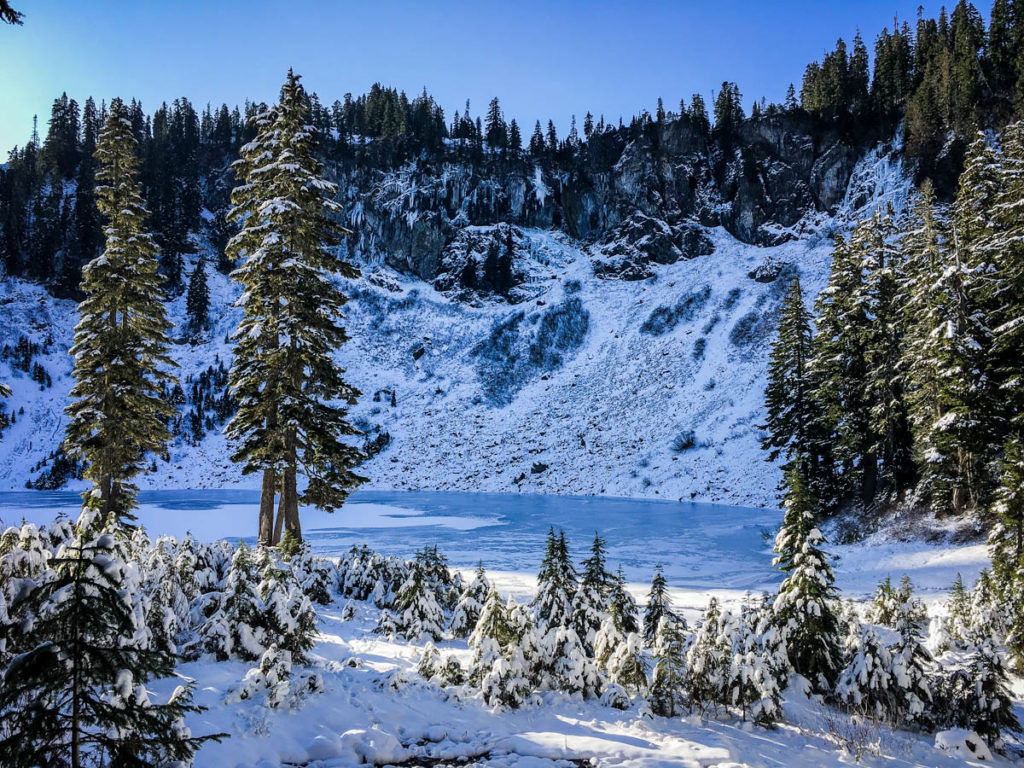 As our first part in the North Cascades is coming to an end and we had an appointment for the weekend to meet some friends we headed South from here towards Seattle, but still not ignoring the wonderful mountain views on our way.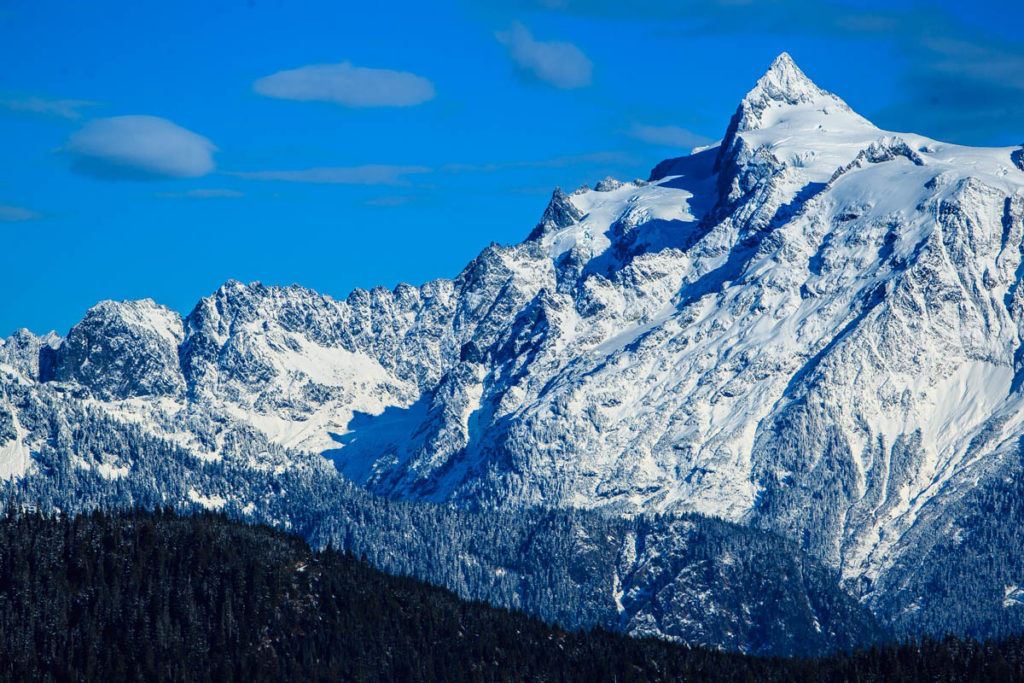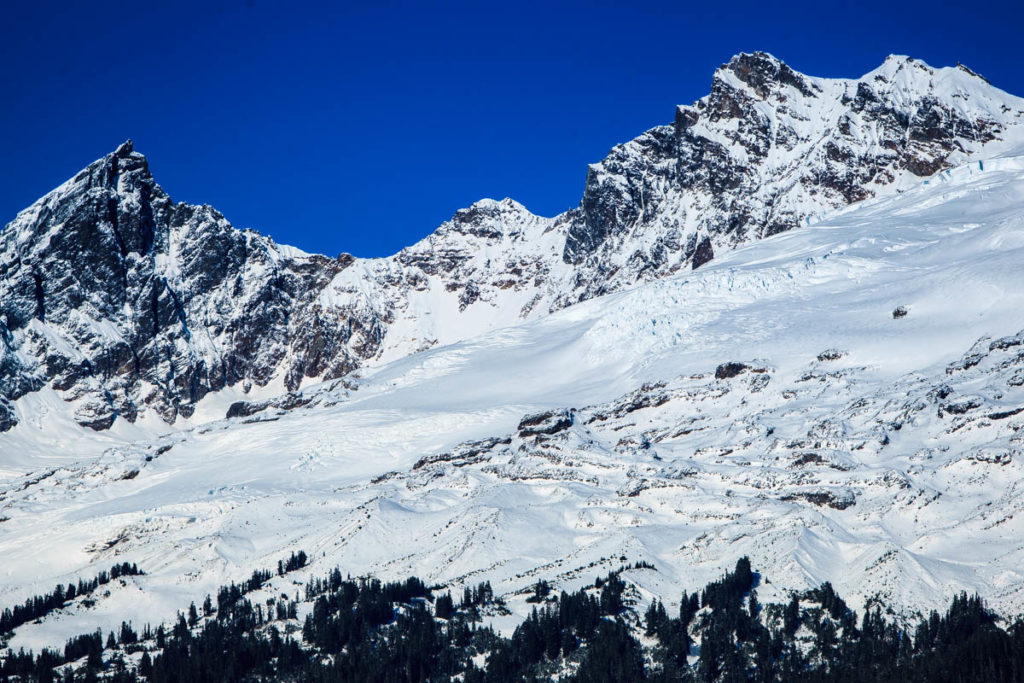 Waking up one last night in the forest, following a beautiful creek towards North Bend, close to Seattle, but more on this next time.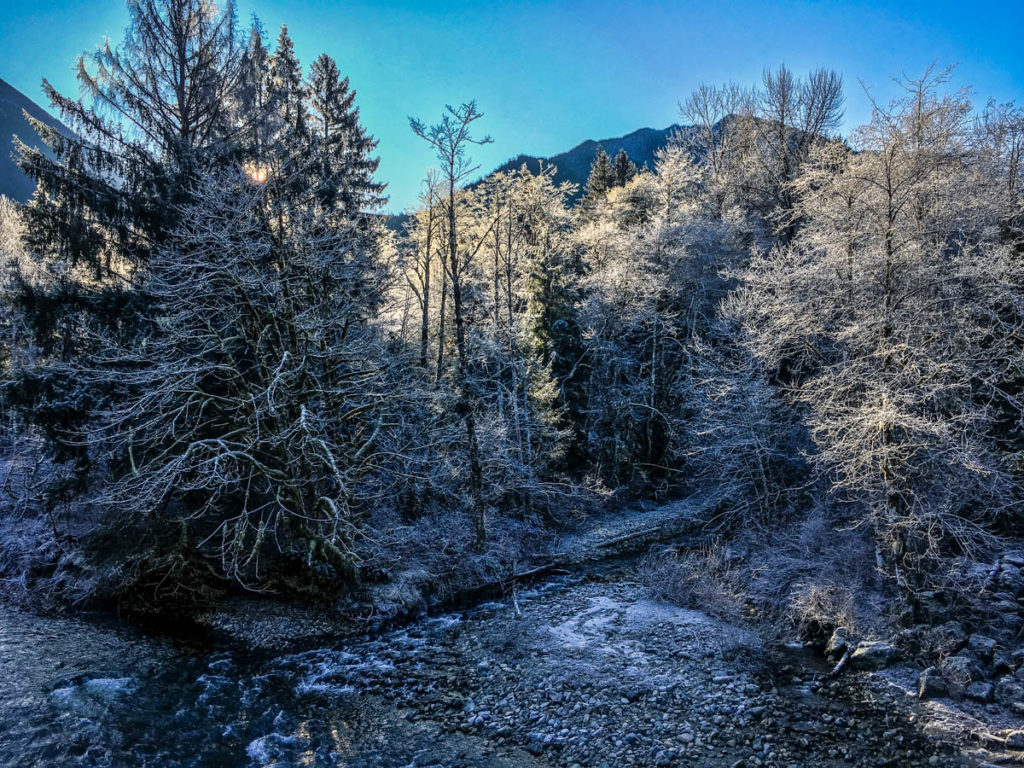 So stay tuned, different kind of blog next time. 🙂