Finally back in Utah, with high expectations and next up, Zion National Park. At least for me personally one of the expected highlights on our trip, but prior heading there we found a nice spot not to far from the park boundary where we spent the night.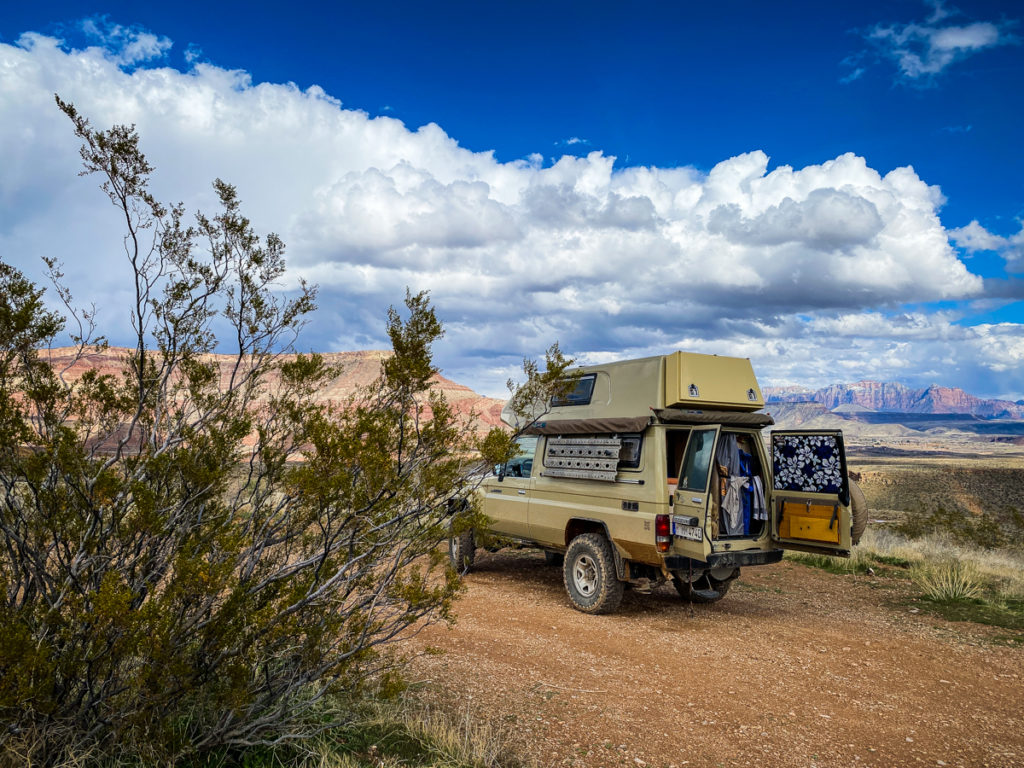 A bit windy, but beautiful. Well, would say it was okay, but it could have been beautiful. Sometimes we wonder if it is too much to ask to take away your own rubbish again when you leave, or to use a spate when there is no toilette. As they say everywhere in the US "pack it in, pack it out!". What is so difficult to understand that?
Really difficult to understand why so many people like camping in the nature but leave so much stuff behind. Especially as it in the end will result in more and more "No camping" signs, pubic land or not, there are enough examples of that.
But let's start looking into some parks instead now. Next up, as mentioned, Zion National Park.
Zion National Park
Zion National Park, finally we are here; and all is different then planned. First of all a big storm had caused a couple of rock falls two days back, so the trails we were most interested in were closed. Secondly the Corona crisis had in the meanwhile also reached the US and we were wondering how "social distancing" works in combination with a fully packed shuttle bus.
For understandable reasons they operate a shuttle bus system in the park, but these days maybe also not the best choice. Are we maybe overly careful right now?! On the other hand getting sick on a trip like this is also not what you would prefer, is it Corona or "just" a flue, both is not fun in a small camper like ours. And what we saw so far from the US health system is nothing we would like investigate deeper.
So we came to the tough decision for us to limit our visit this time on the areas of the park we can reach without the shuttle bus. Means just a short visit this time. Somehow it was a combination of both, in case all trails would have been open we might have taken a higher risk, but just for a third choice hiking option…
Still an impressive landscape and if we get the chance in the future, we might get back at better times. 😉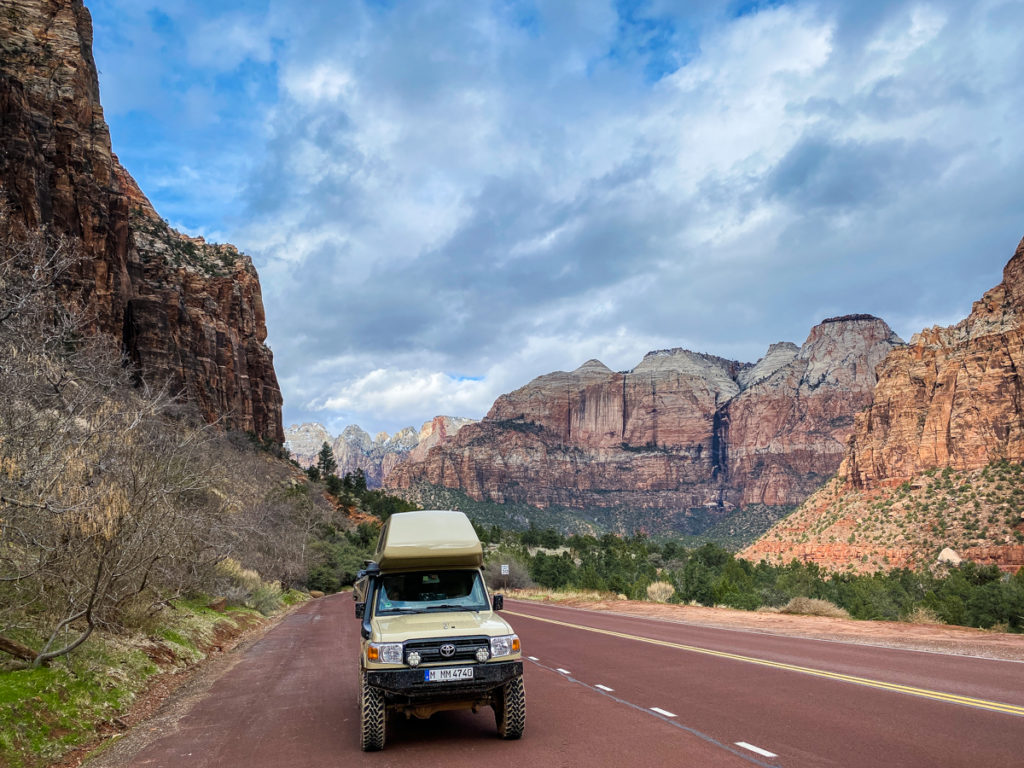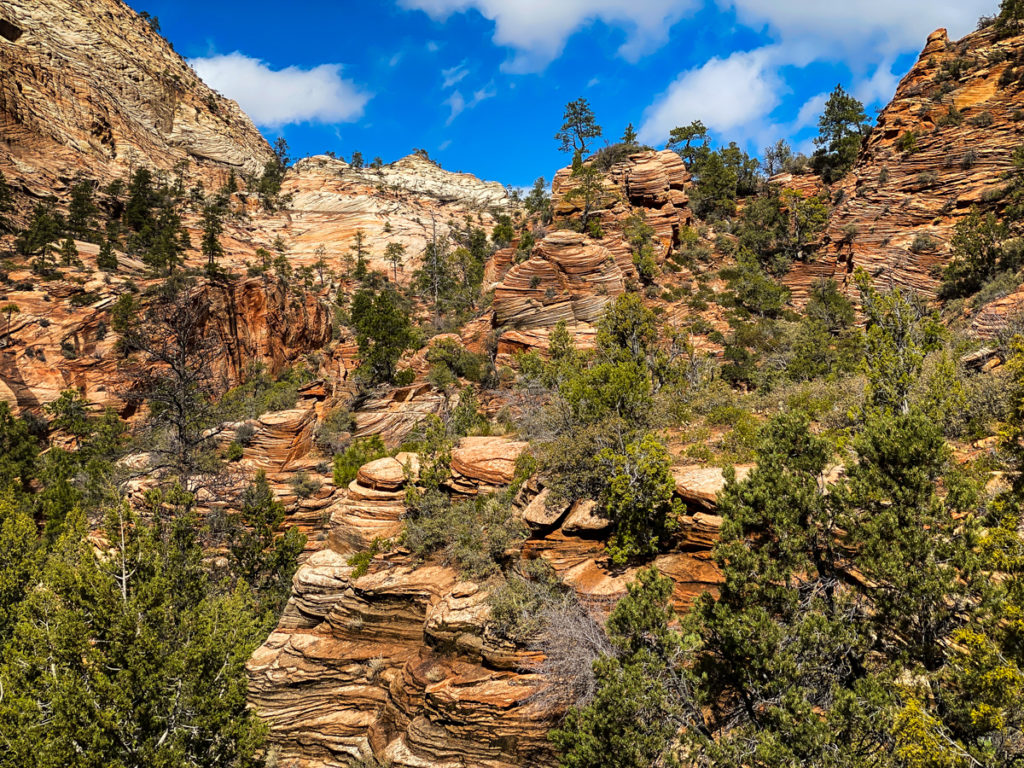 And we were again lucky with some wildlife. 🙂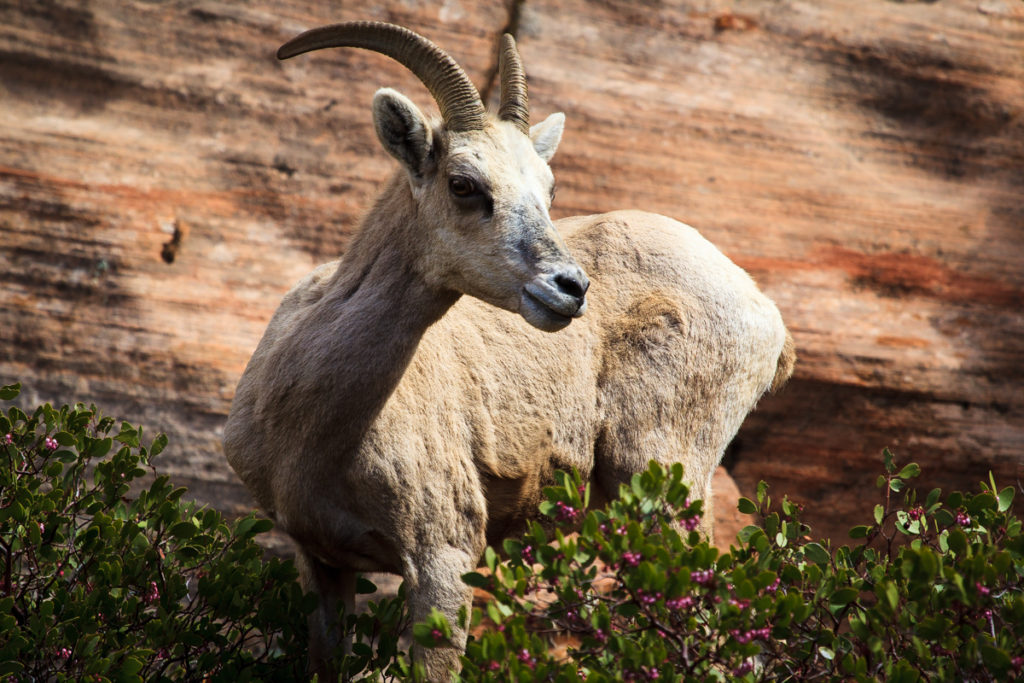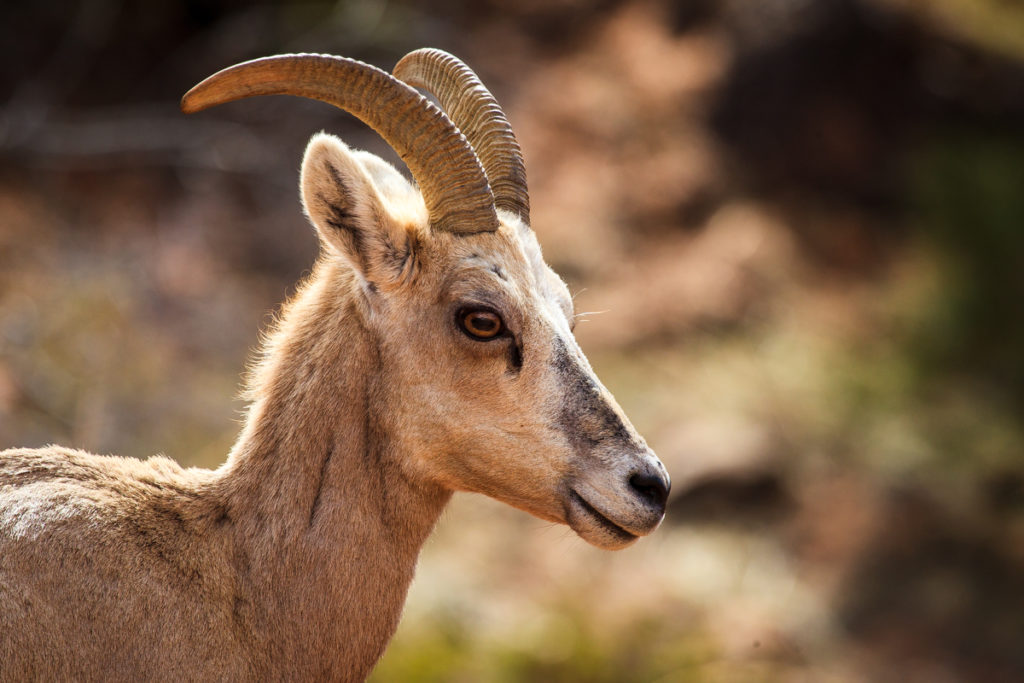 Coral Pink Dunes State Park
As we decided to head towards Kanab and give it one more try with the lottery for "The Wave" in Coyote Buttes North, we had some time to explore the Coral Pink Dunes State Park. Not a huge area and unfortunately a bit of off-road traffic in the dunes, but still a nice one. Especially now after the rain you get completely different views, like a small lake in the dunes.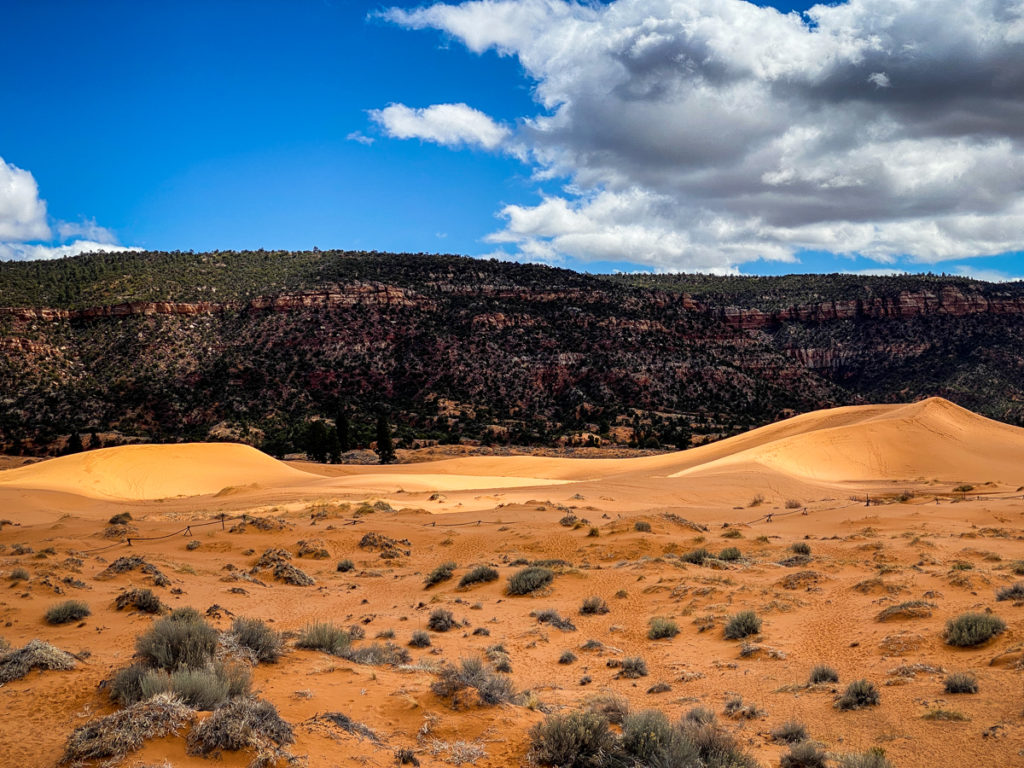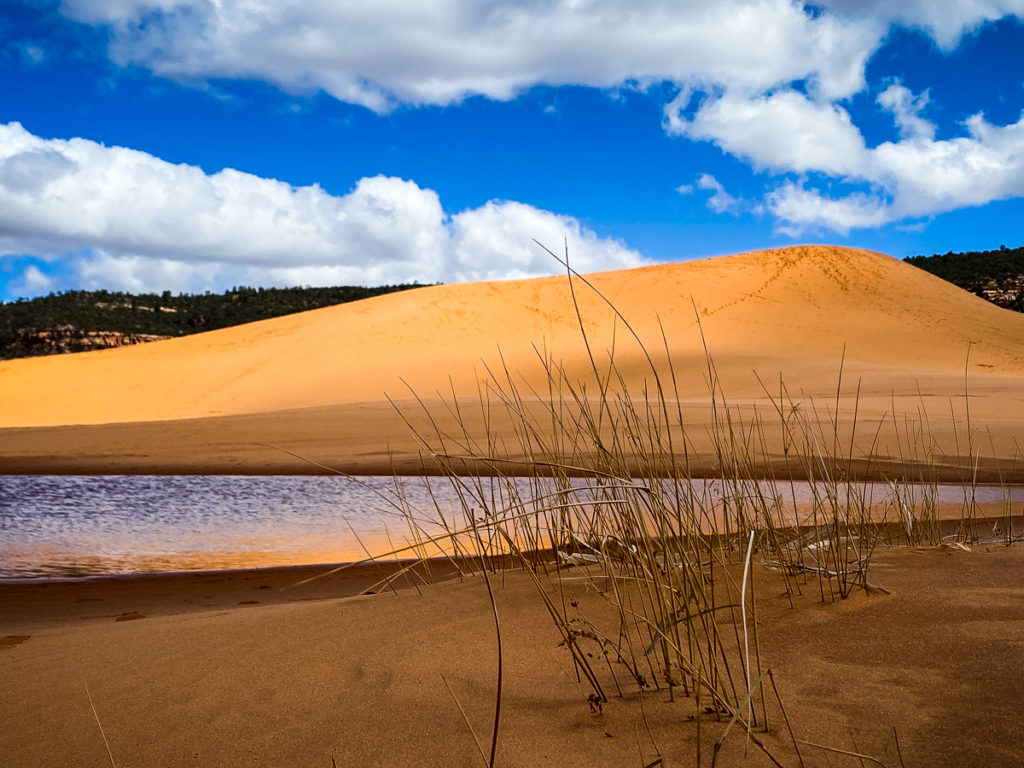 And ones again a great spot on public land, just a short drive away from Kanab. Great for us to relax a bit and plan the next days and weeks.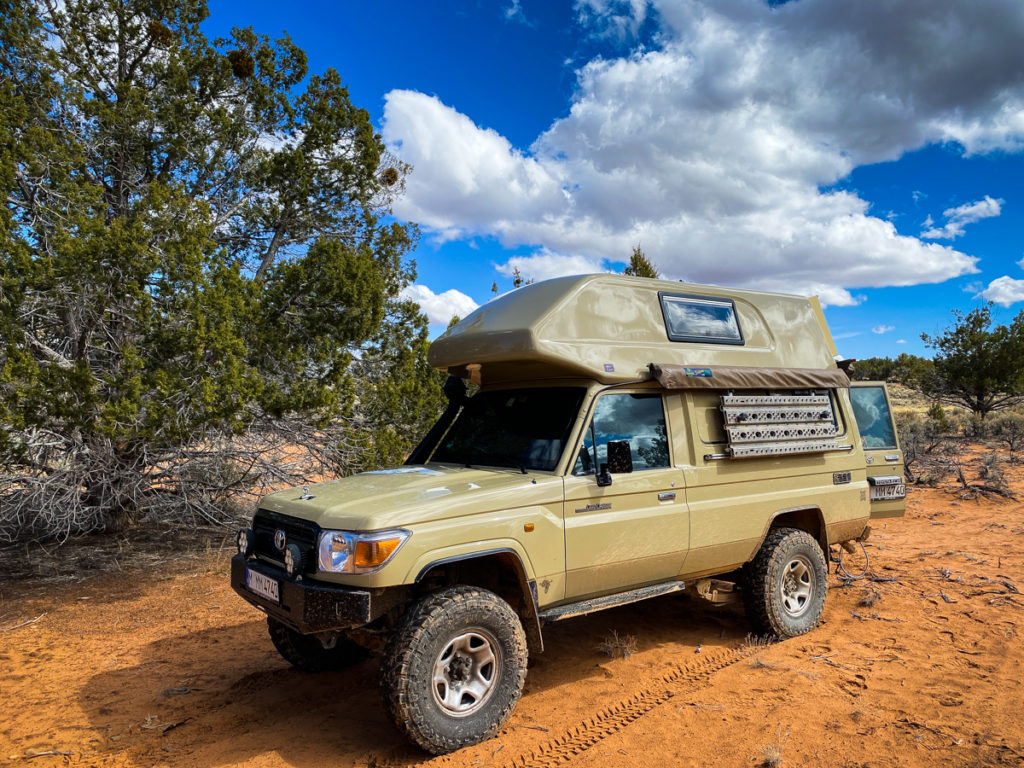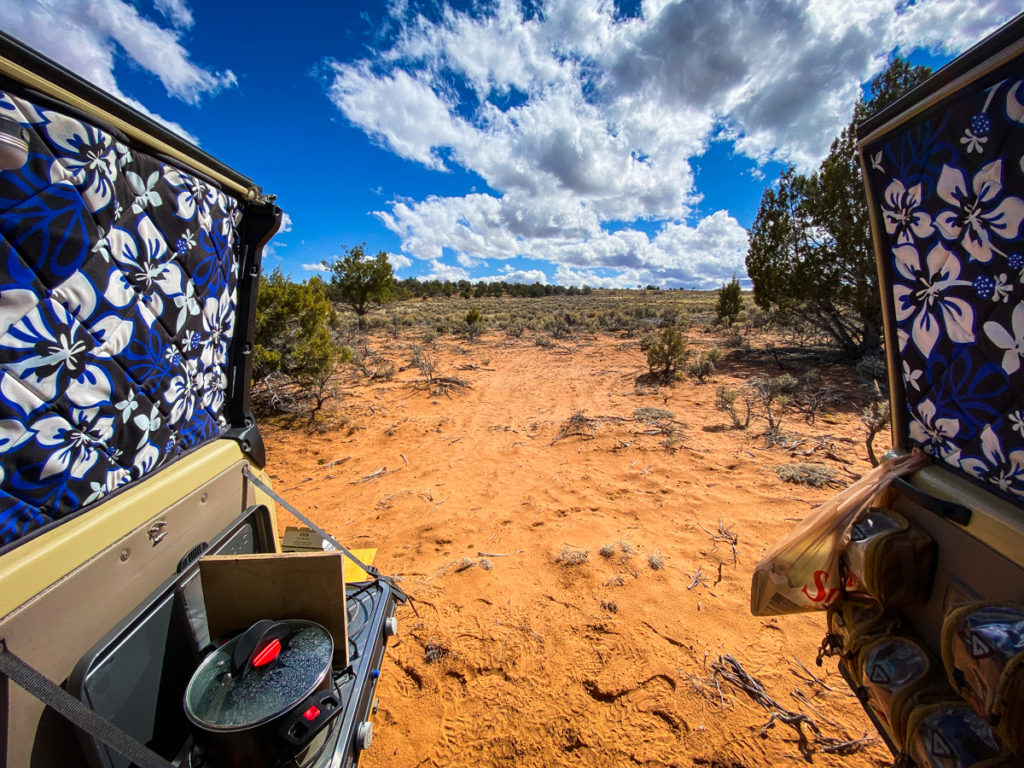 So stay tuned to figure out if we make it to "The Wave" or what the alternatives might be. Plenty of ideas for sure, that much we can promise, it might not get boring. 😉