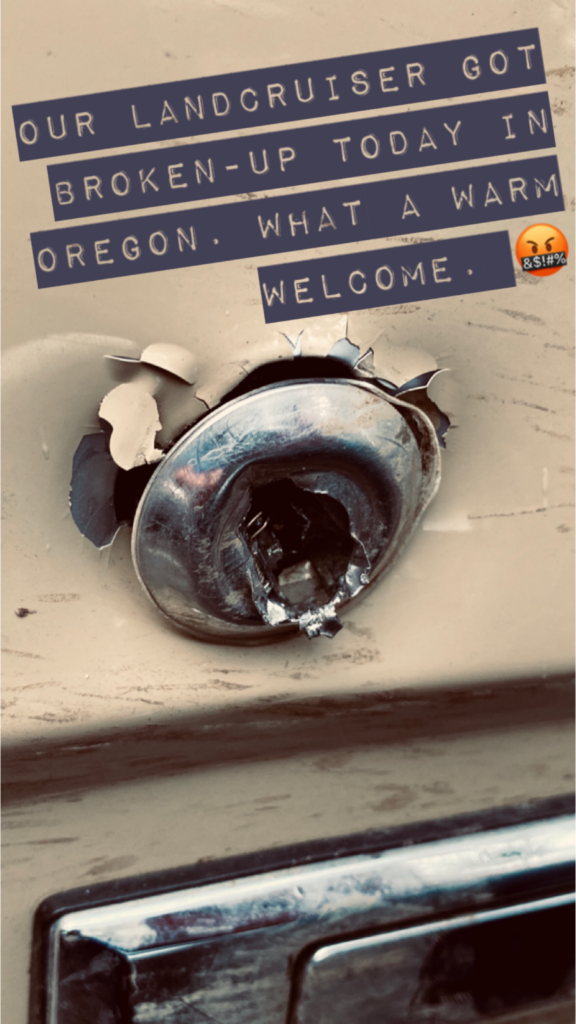 What a F***ing start in Oregon yesterday! Just went up to a waterfall for 15 minutes and getting back we had lost more than half of our camera gear as well as our Mavic Air and our wallets.
Of course they say don't leave valuables in your car, but seriously we all know being on an overland trip this is pretty much impossible.
Talking to the Deputy-Sheriff, he told this is basically a daily thing out here at the Columbia River Gorge. So be careful out there, guys!
Heading further South from here, journey will surely continue, so stay with us and we will hopefully be able to share nicer posts next time again.