That is at least the idea or the plan for the next couple of days. In fact it took us much longer than expected, as we found such great places and things to explore. Eventually you can drive it in half a day, but it took us about one week. 🙂
Buenos Aires National Wildlife Refuge
Beautiful park, close to the Mexican border. Unfortunately a cold front was coming in, so we were not really lucky on the wildlife side, at least when it comes to the pictures. Still we saw a lot of deer and even a coati on a morning hike, but all extremely shy as in parts of the region hunting is still allowed.
Absolutely worth the time we spent here, not many other visitors, a landscape that reminded at least us more on Namibia and Botswana…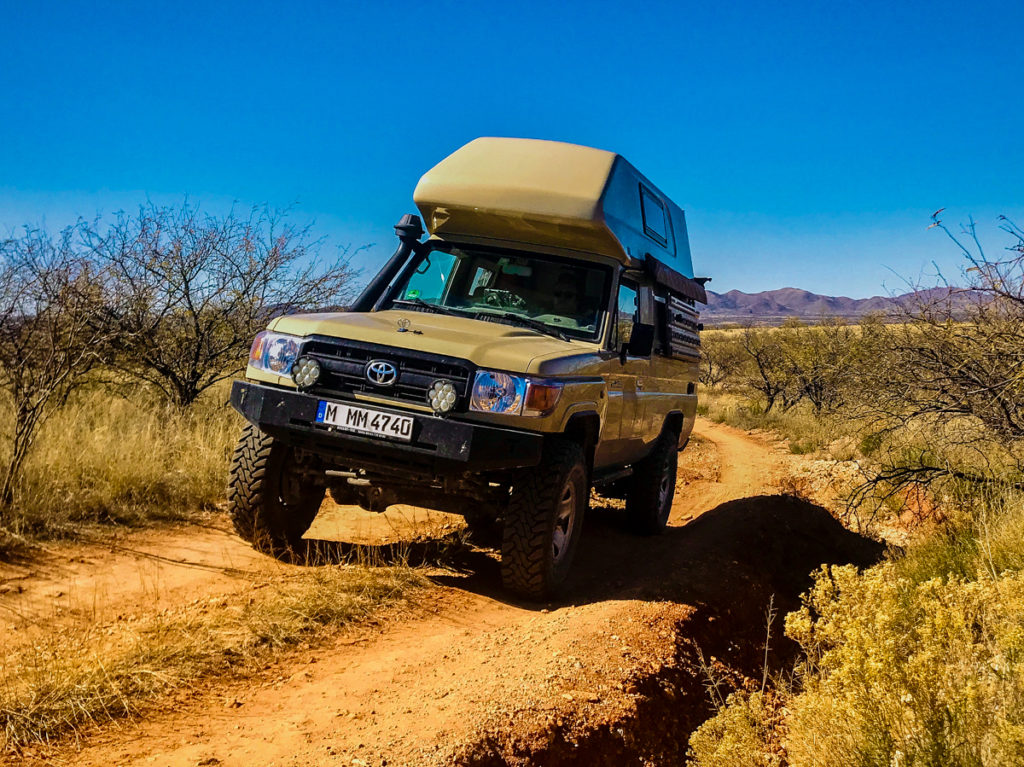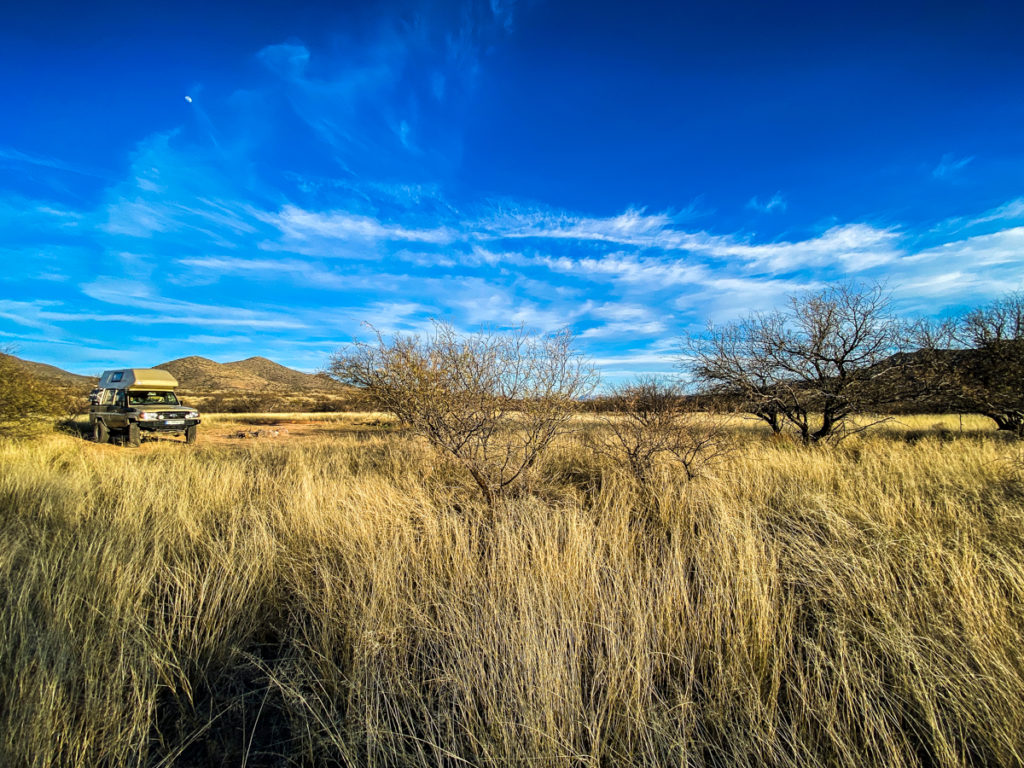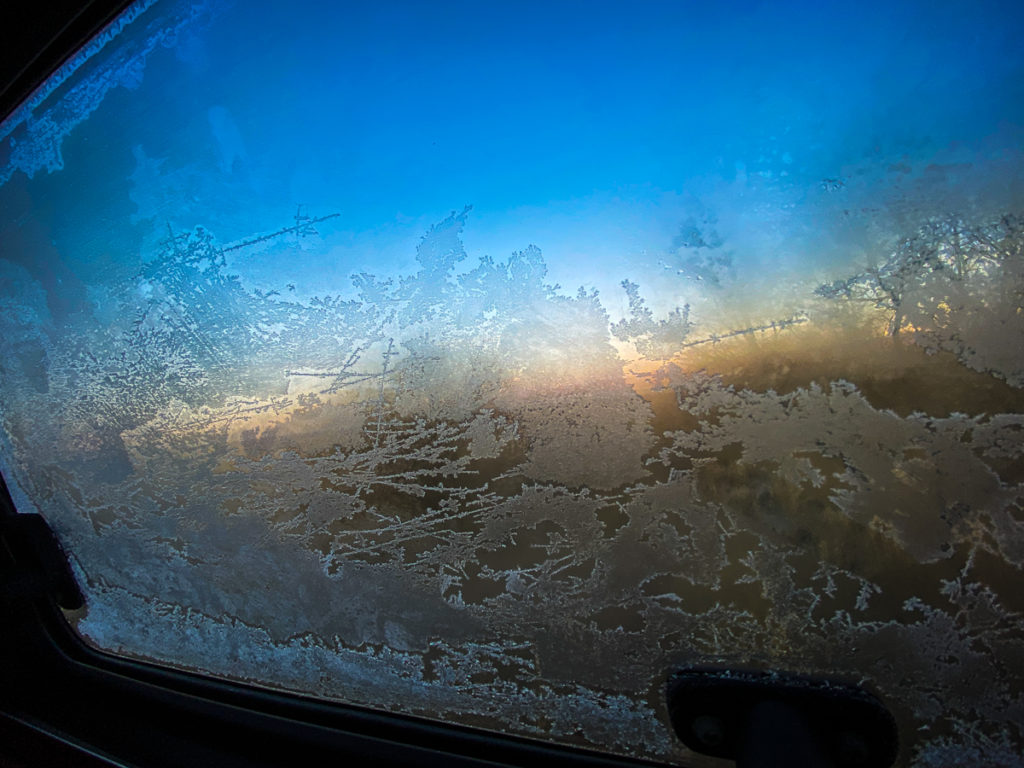 … and with the cold front coming in, time for some food porn on the fantastic campsites. 🙂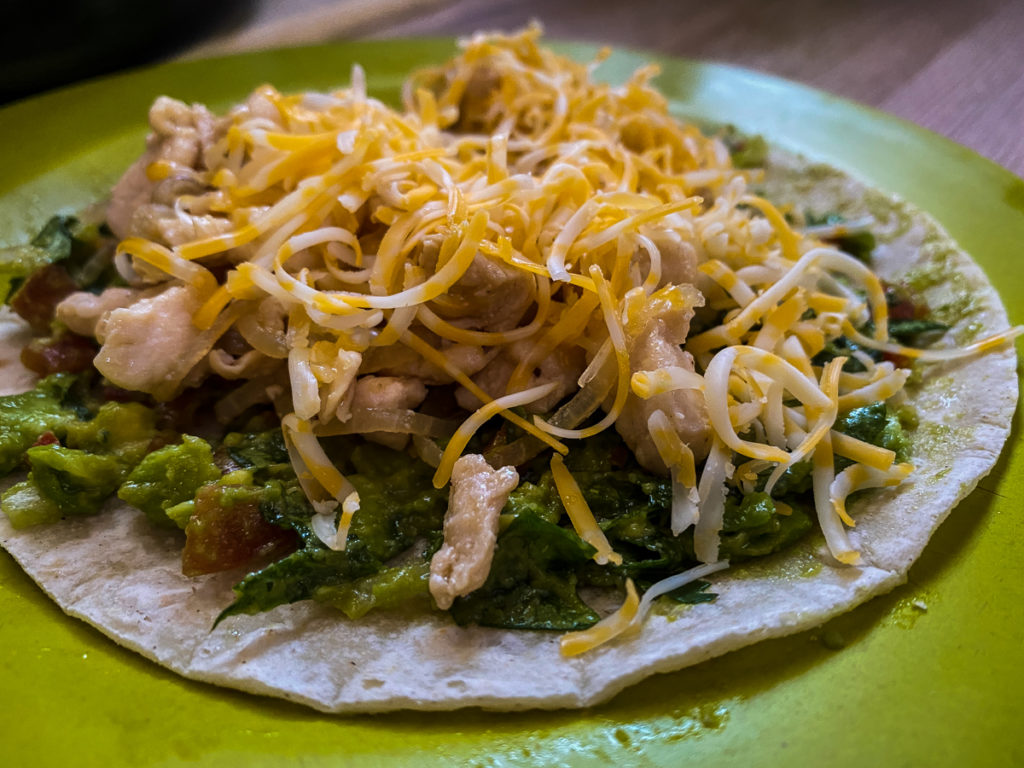 Fairbank
From here our plan foresaw to head East towards New Mexico, ones again, but not without having a short stop in Fairbank. A tiny little ghost town with not much more left than the old school, couple of buildings and a cemetery. Still nice to visit and talking to the lady, a former teacher, volunteering here, made it even more interesting. We really like this concept of having volunteers in the museums with a relevant background from their working life.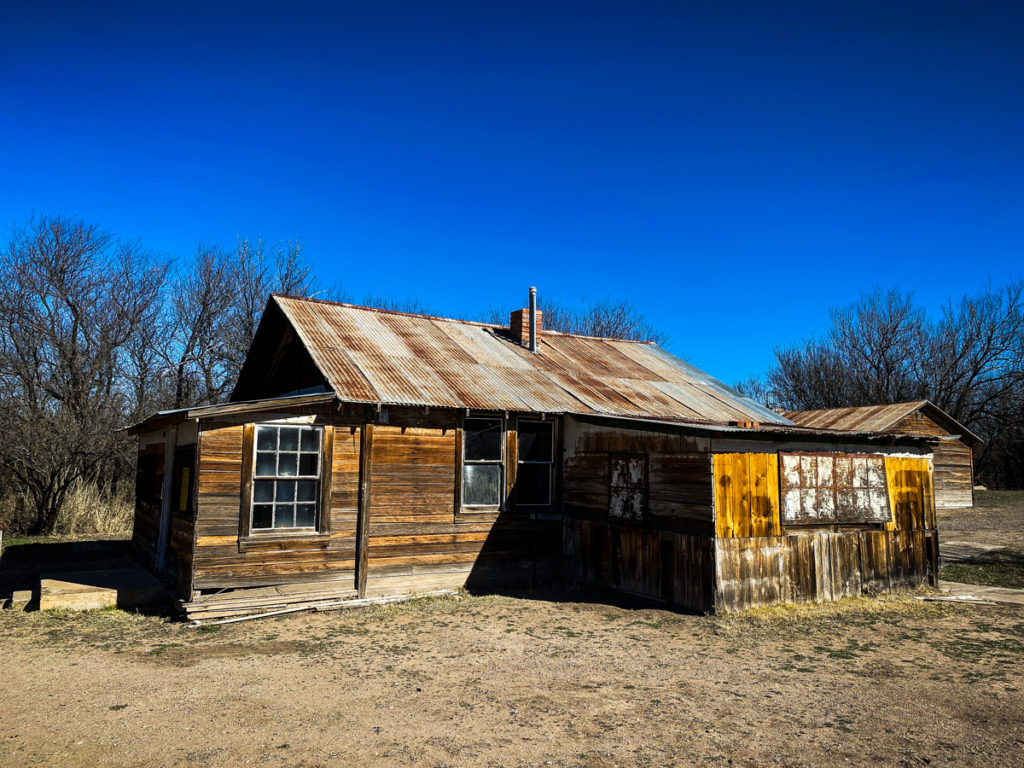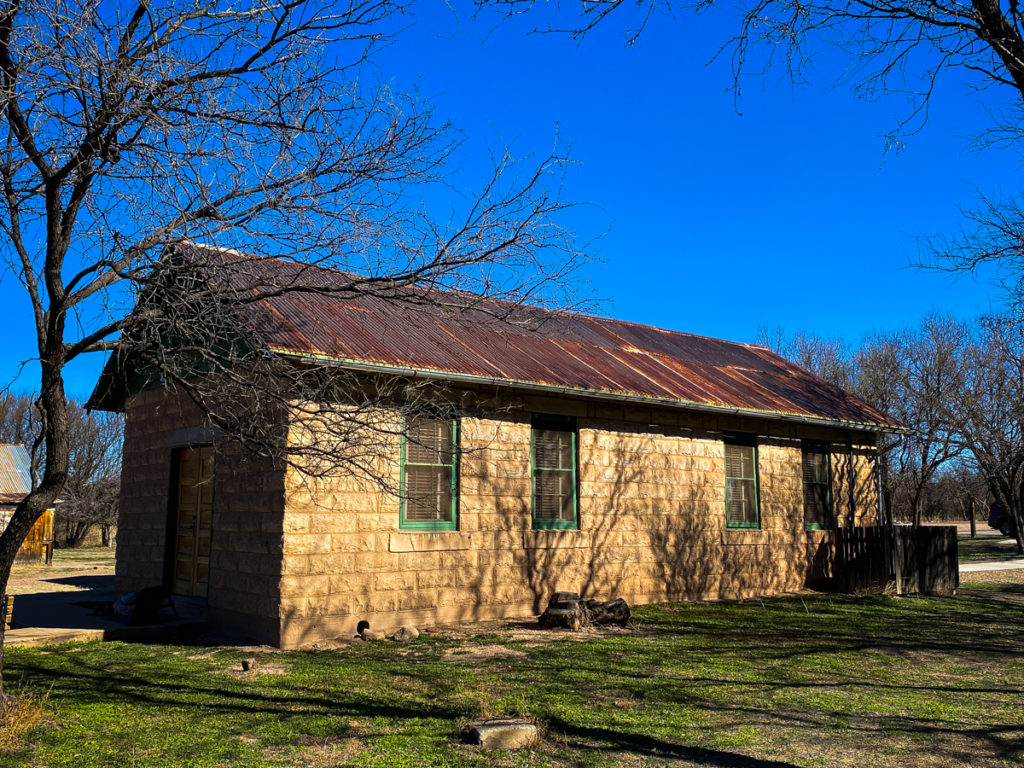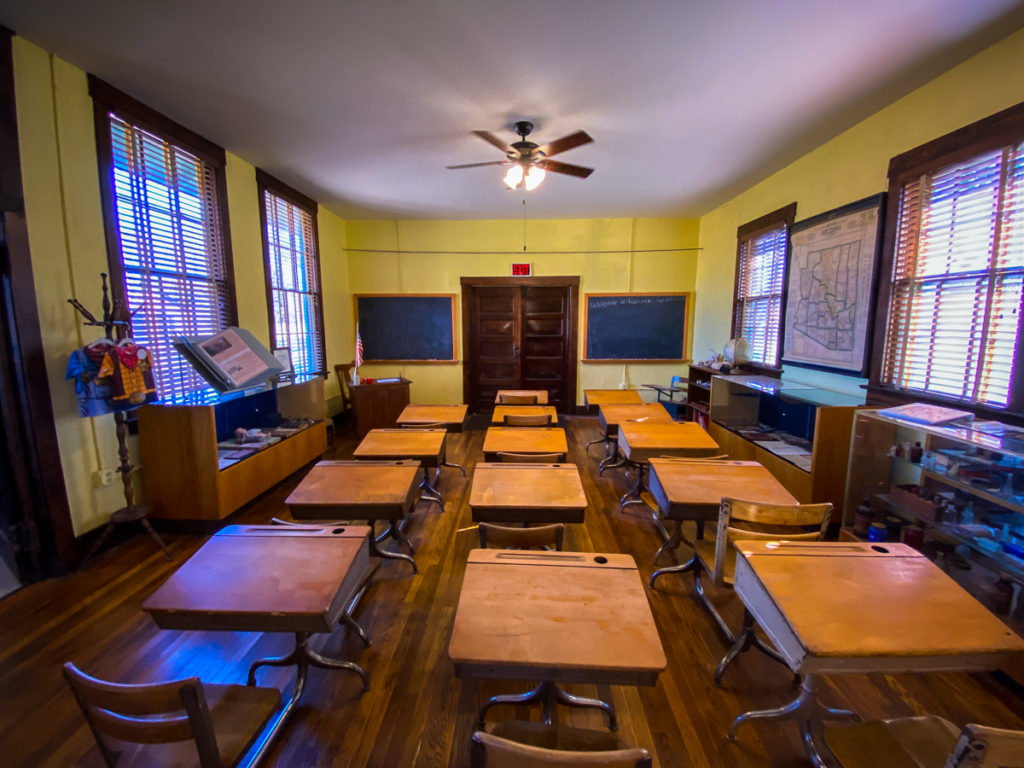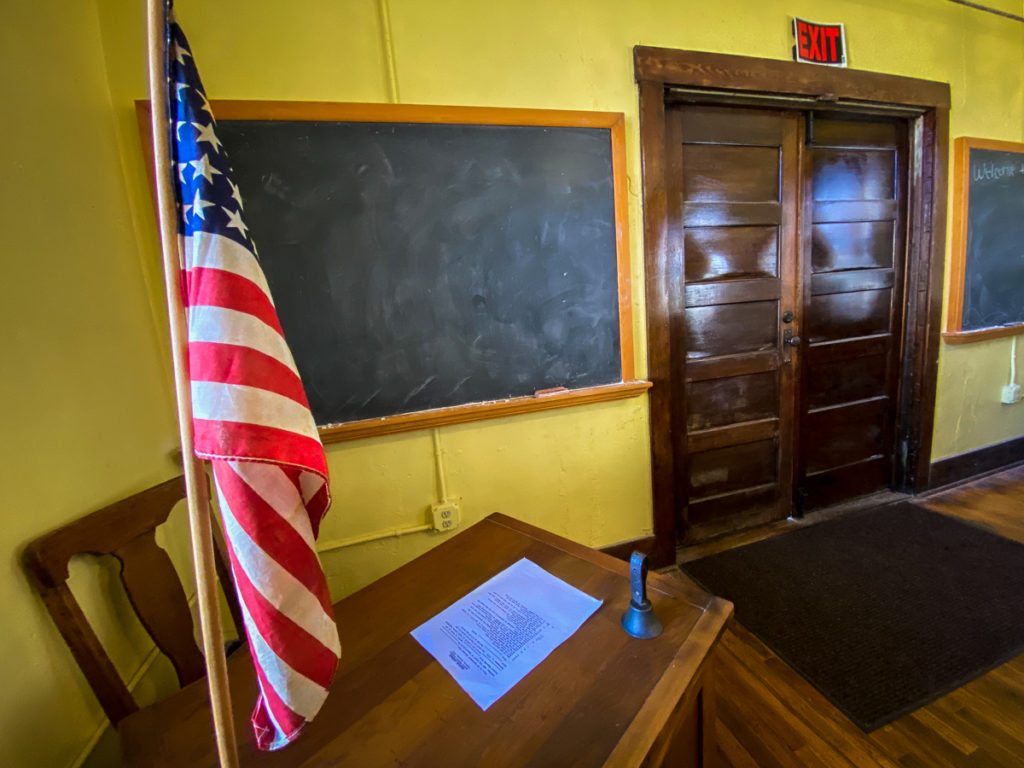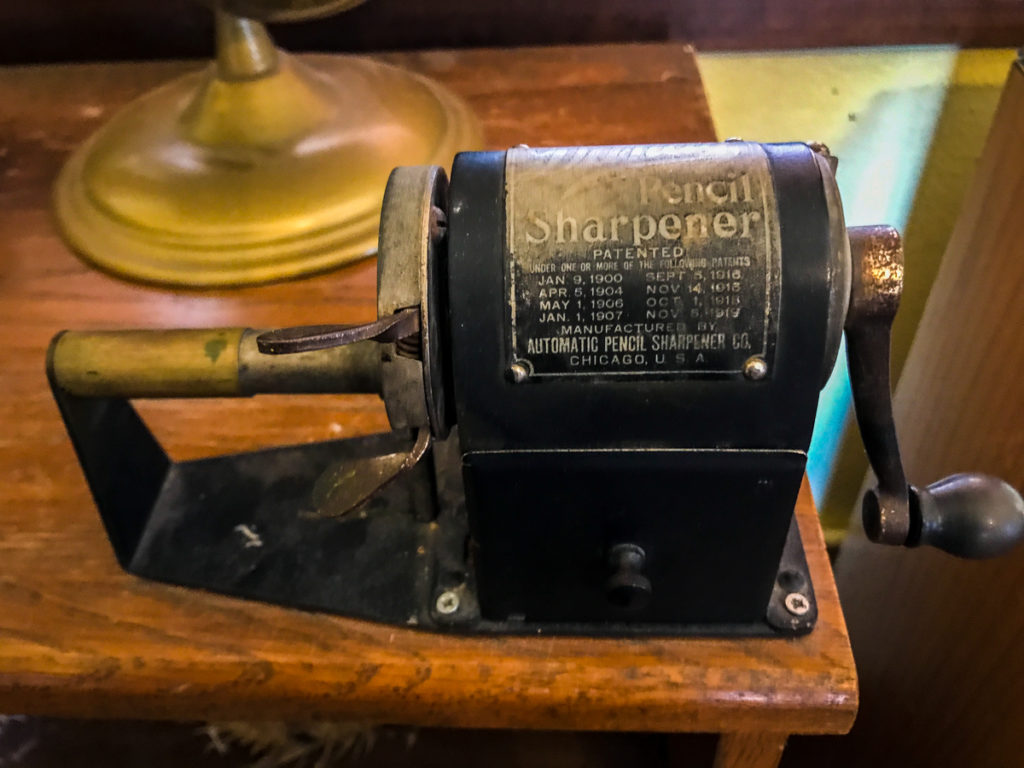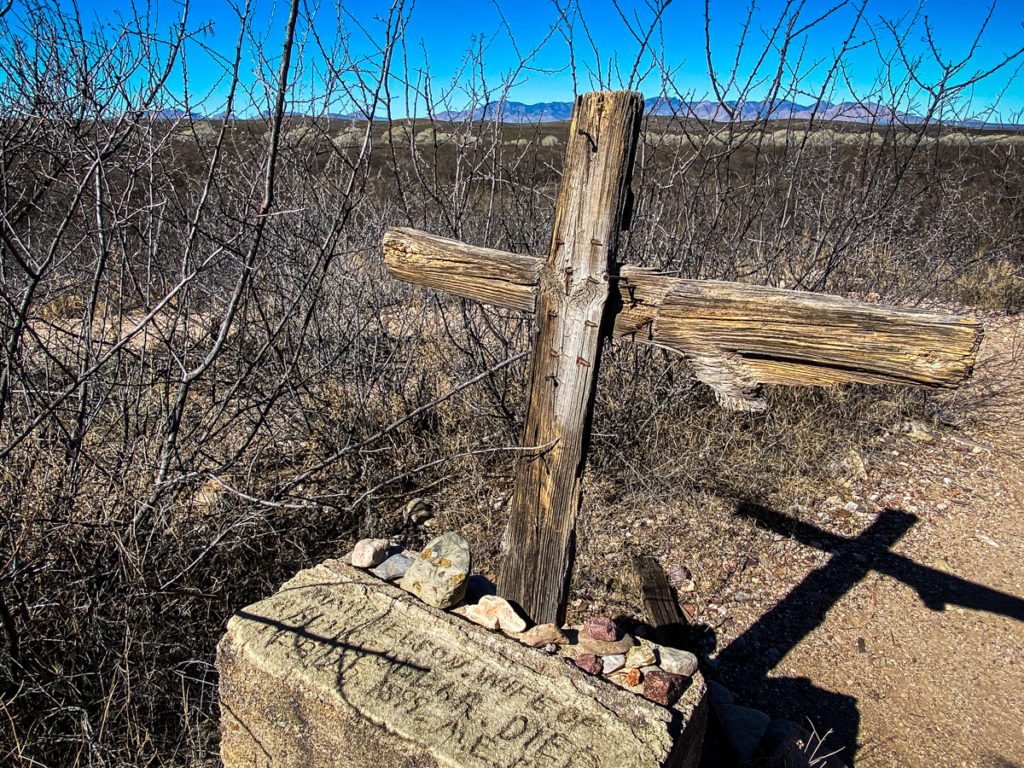 Tombstone
Another mandatory stop on our way, the village of Tombstone. Well honestly the most interesting part is the cemetery with all the signs and details why people are "guests" here.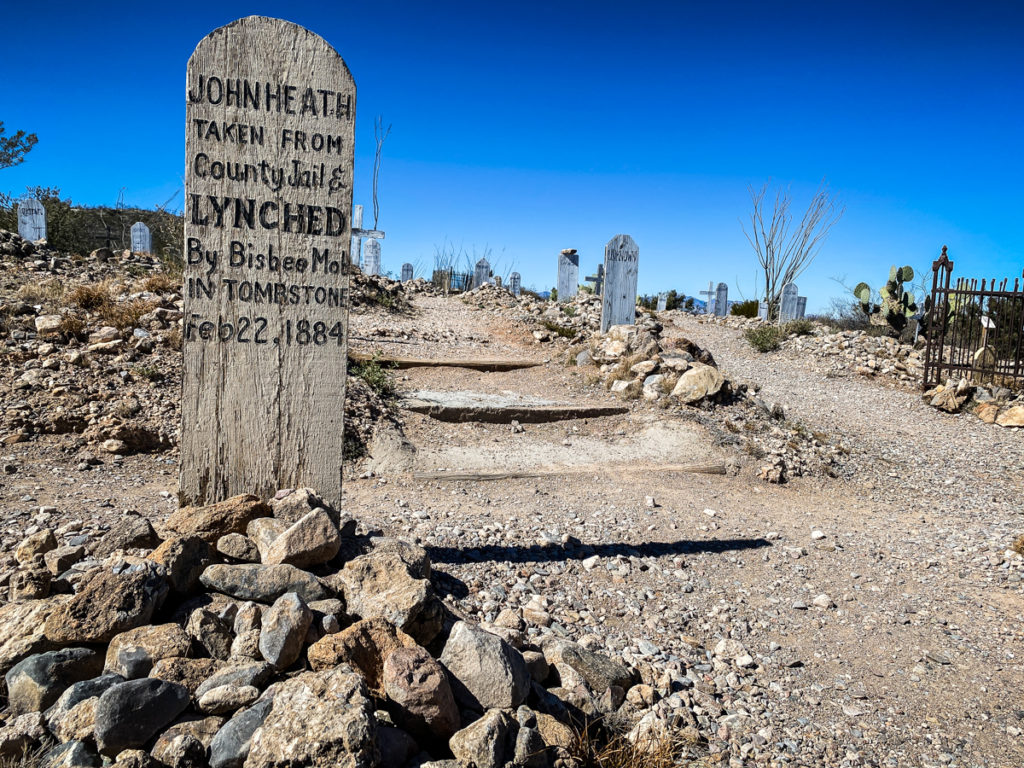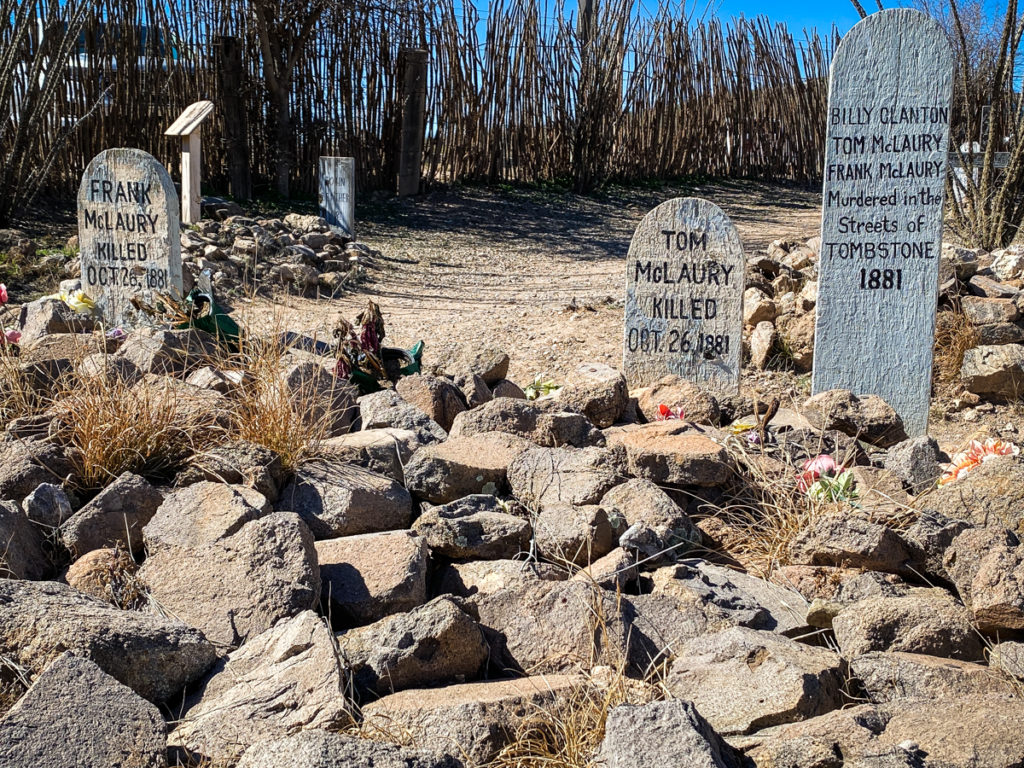 Otherwise it is nice to enjoy a walk through town, but in the end it is a classical tourist trap, with gun fights in various theatres across town every other hour and stage coaches driving around, and so on.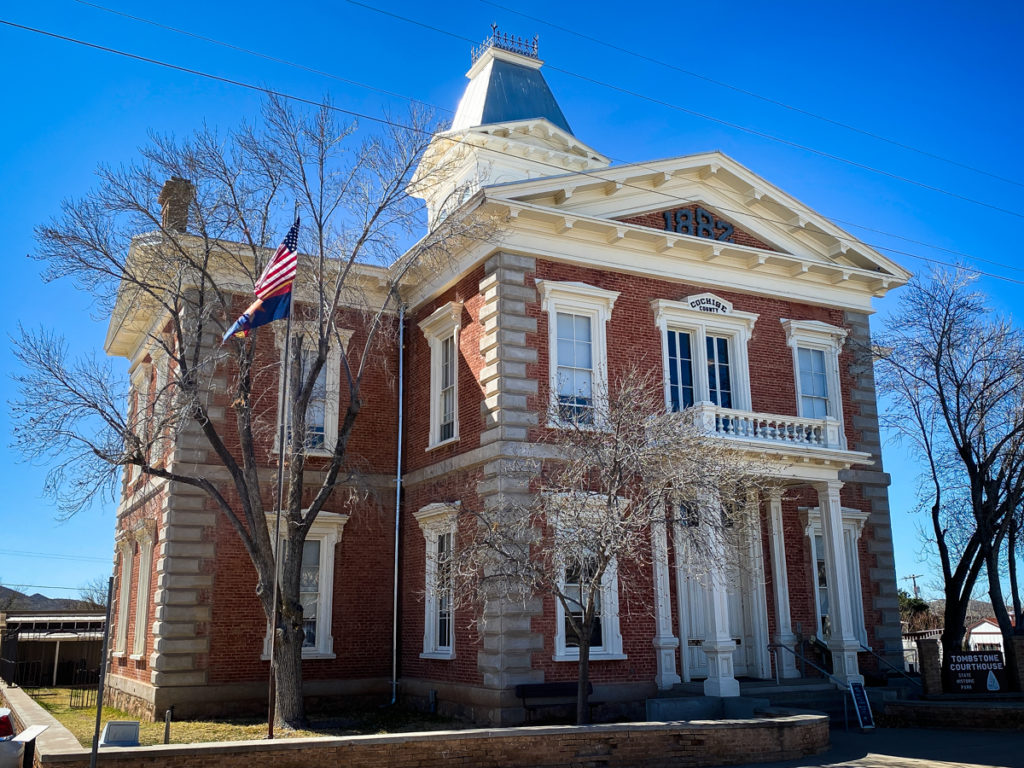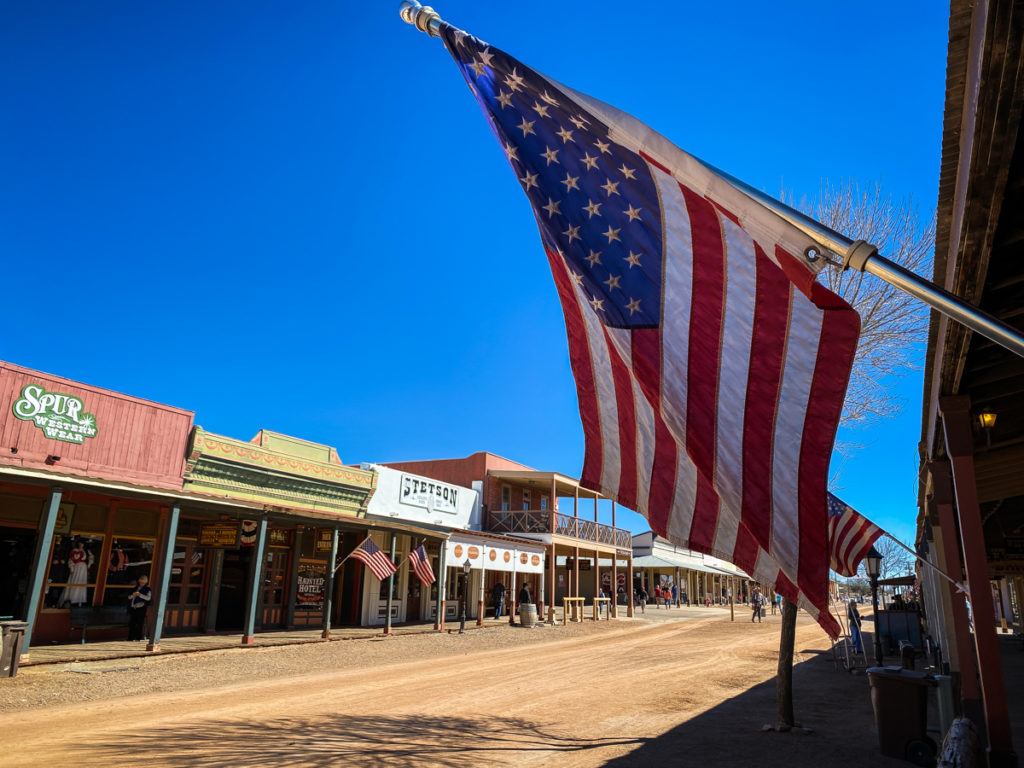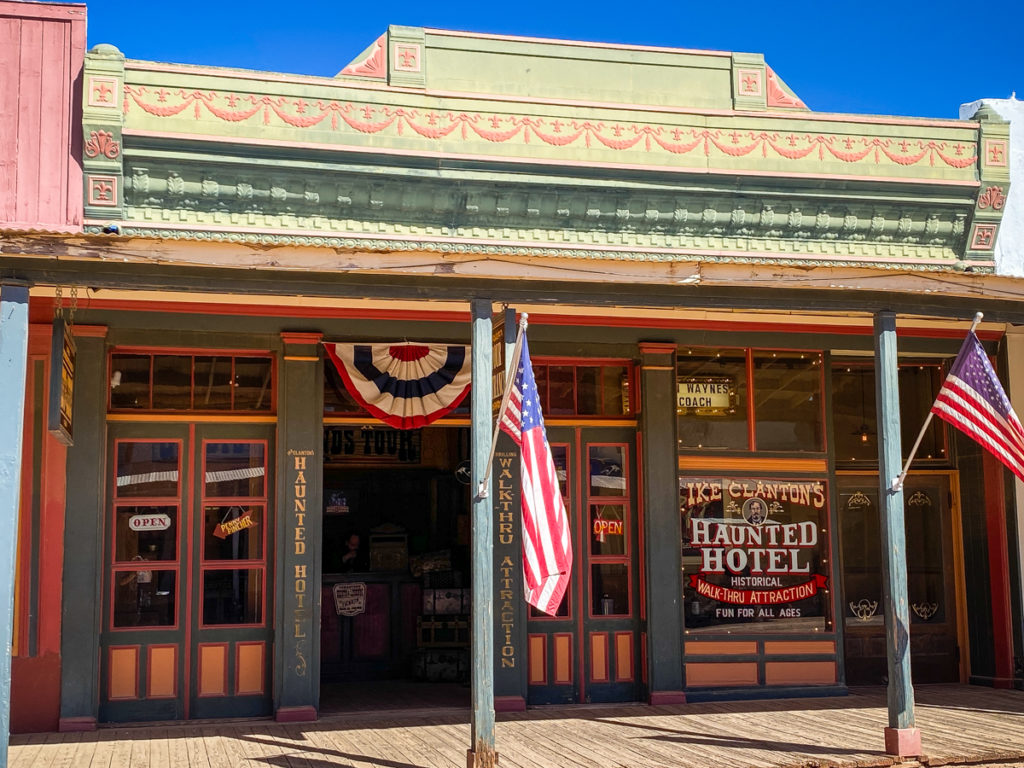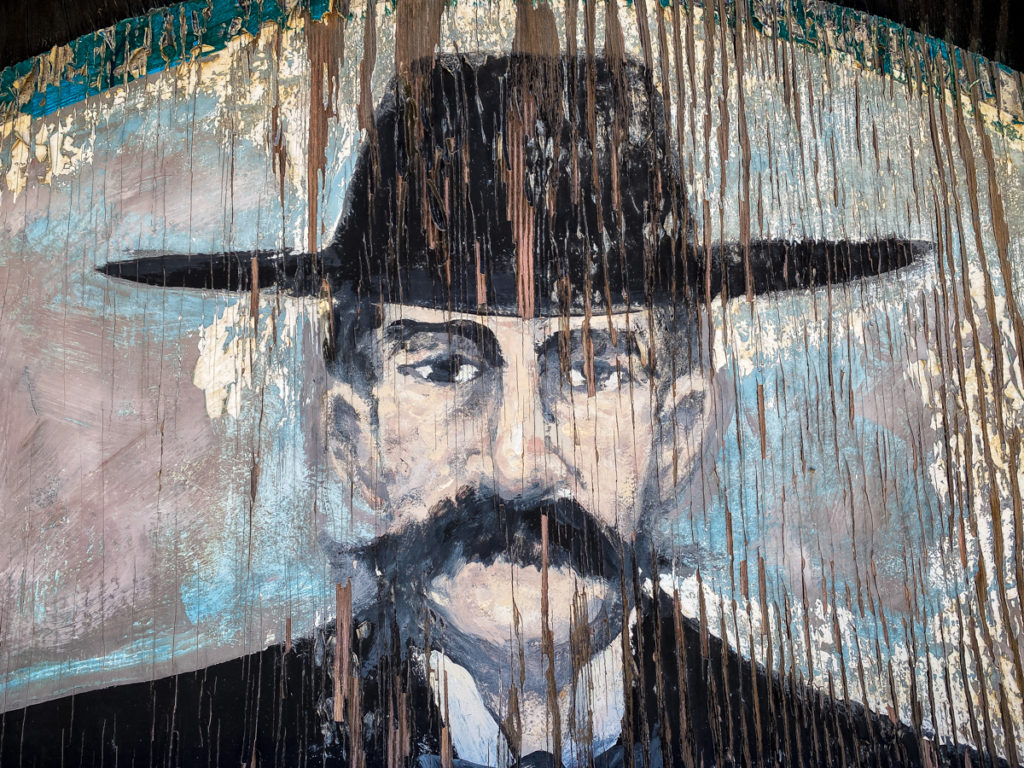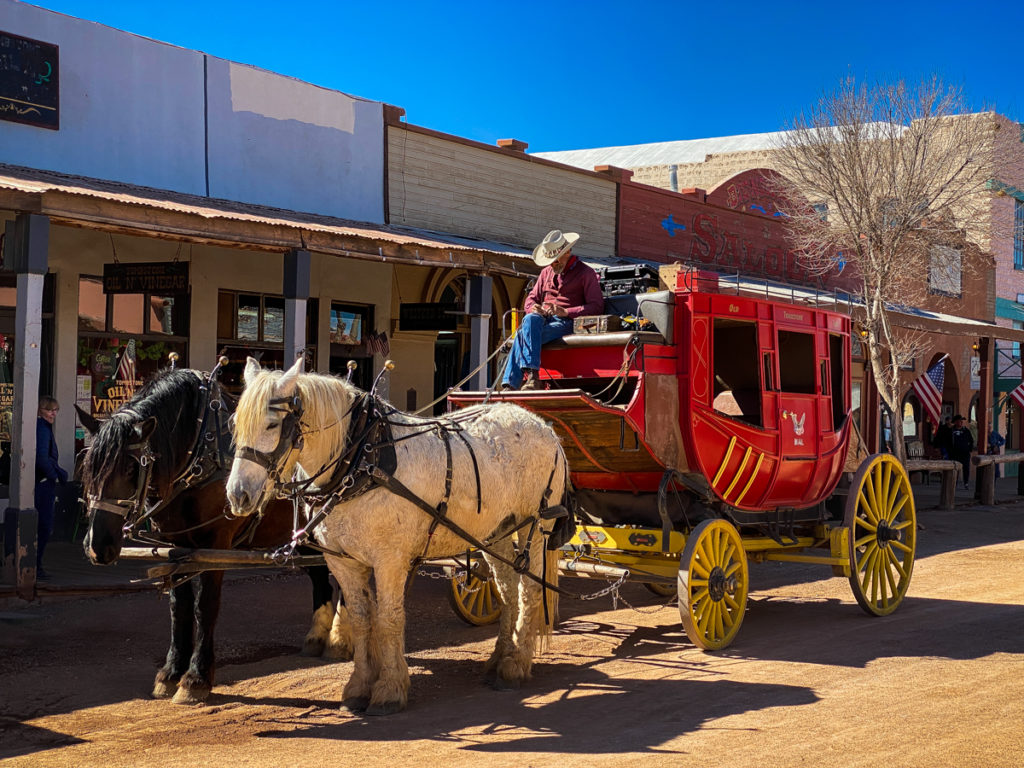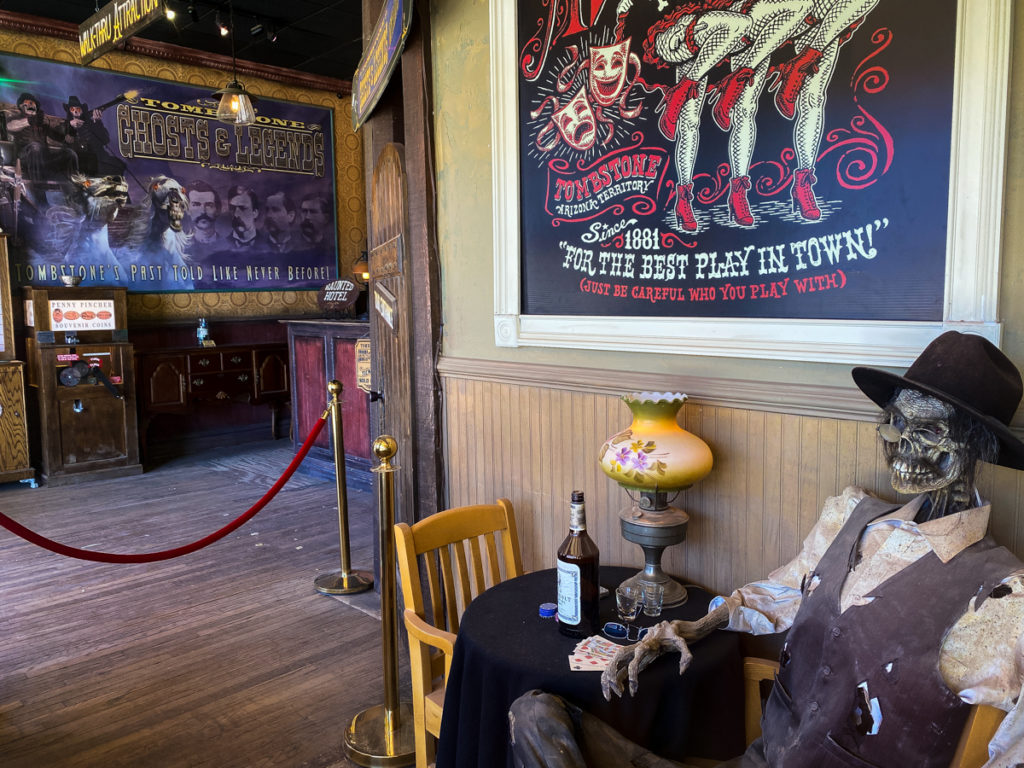 But why not enjoying it for a couple of hours when you are around. 🙂
Dragon Mountain, Coronado National Forest
Leaving Tombstone we saw some nice rock formations on the horizon and as it got time to find a quiet spot for the night, we decided to head there. Dragon Mountains, in the Coronado National Forest. Even though it was a weekend, we found a beautiful spot and ended up being here for two nights, as we discovered a great hike next morning.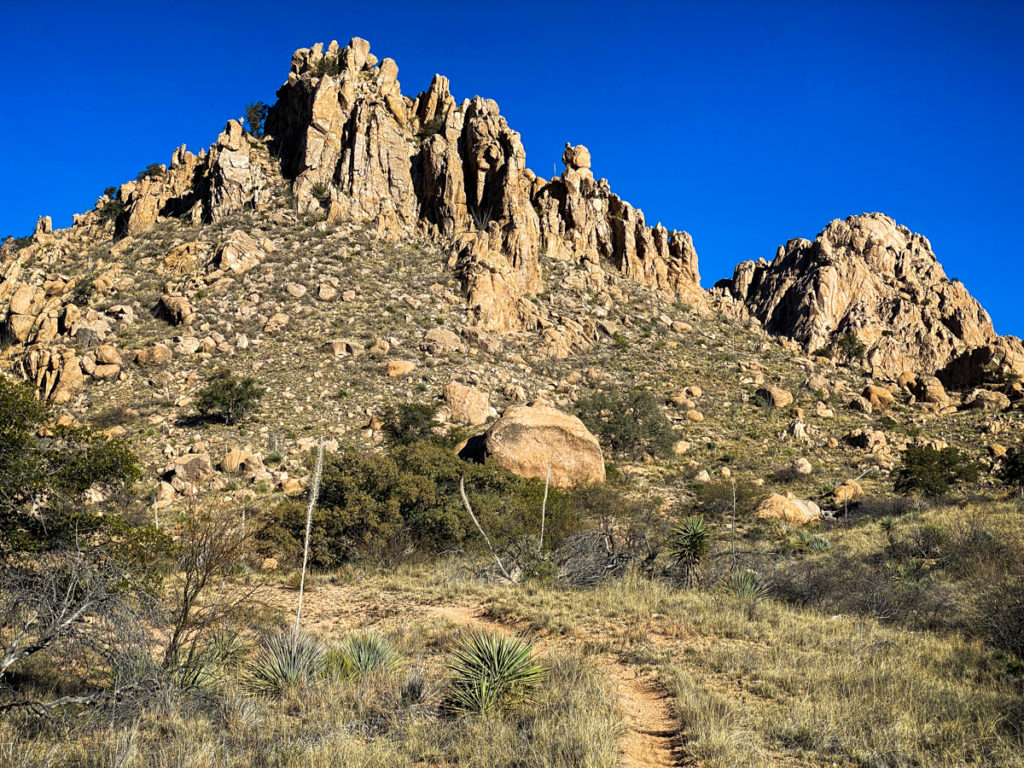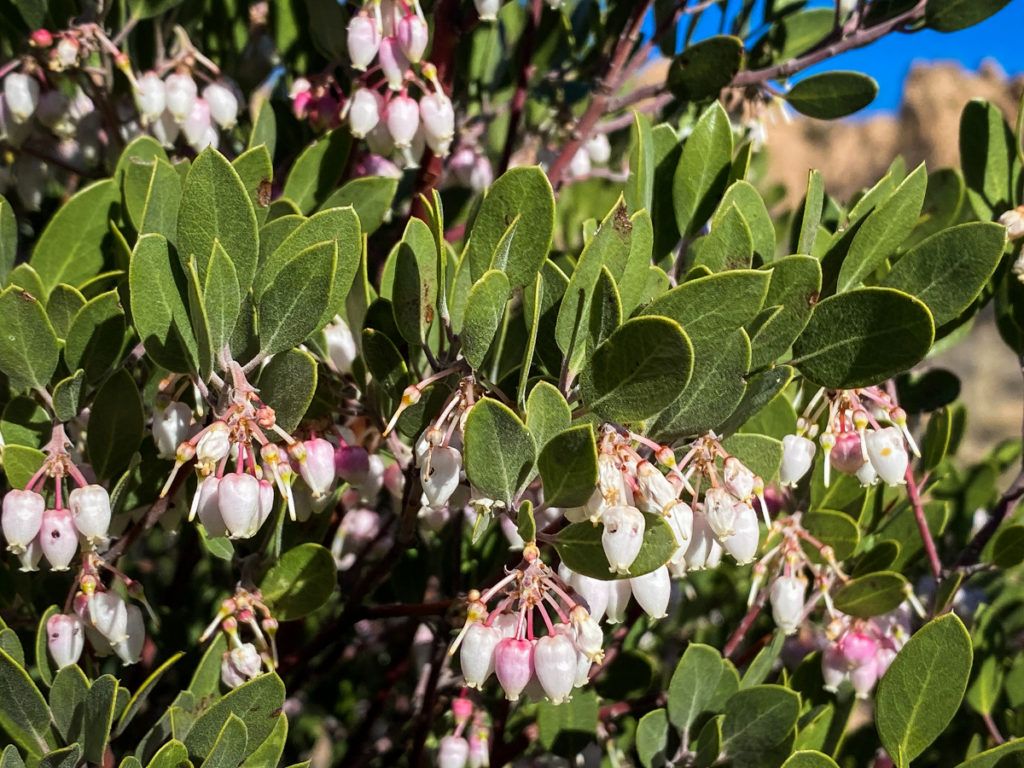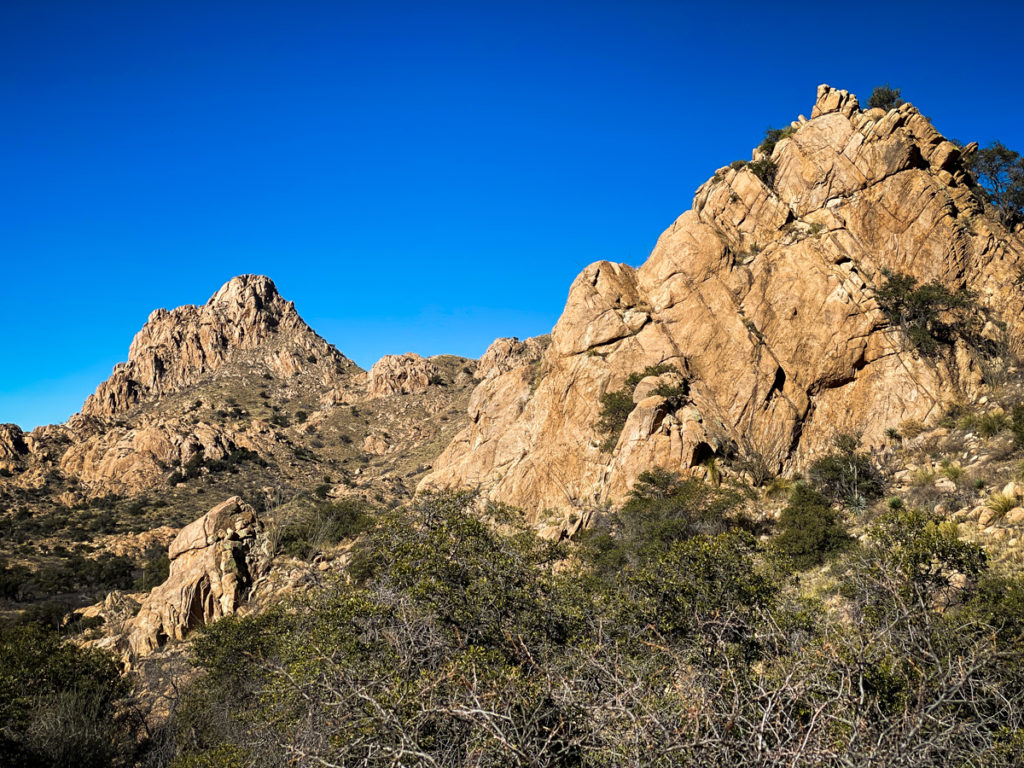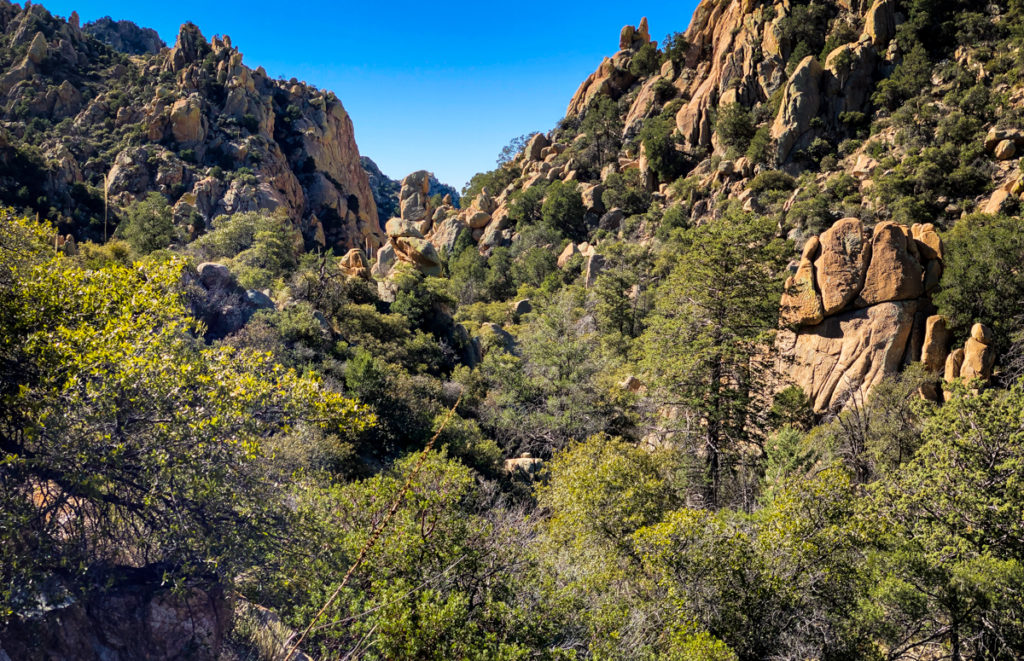 And it seems spring is already coming up here. We really enjoyed it a lot, one of the best hikes we had since a while.
So what's next? Finally New Mexico? Well, not exactly, one last stop as we found the Chiricahua National Monument on the map and decided to check this our first, but then… 🙂