Back in Germany again, no new pictures anymore for the moment, but a lot of work to get all the pictures ready and selected. However, a good point in time to say thanks, Australia!
Thanks for…
… a fantastic time in down under!
… all the great people we met on this trip!
… all the nice camp fire talks in the evenings!
… all the dinner invitations!
… all the offers for a warm bed!
… all the great recommendations for places to visit!
… and many things more! For sure a time we will not forget.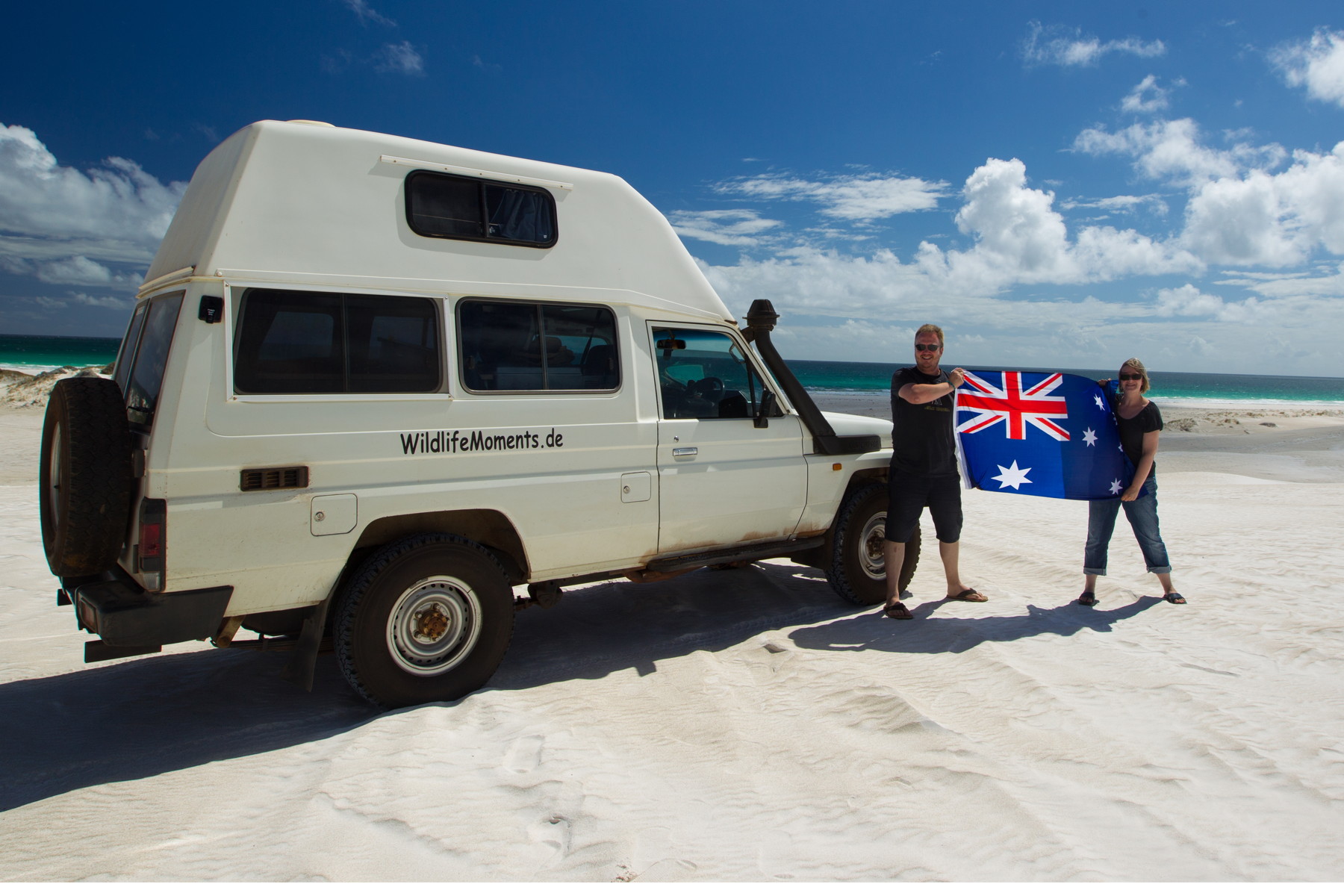 Just some numbers to complete this is the end. During this 6,5 months trip we…
… took 14.500 pictures.
… app. 120 minutes of video material.
… were driving app. 32.000 kilometers.
… and consumed app. 5.100 liters of Diesel. 🙁
… had two times a flat tyre.
… had to dig out our car once. 😉