This part today is for all our nephews and nieces. To all others apologize for writing therefore in German.
Ein Ameisenigel morgens auf der Suche nach Futter.
Ameisenigel sind bei der Fortpflanzung, zusammen mit den Schnabeltieren, eine ganz besondere Ausnahme: sie legen Eier und säugen ihre Jungen in einem Beutel am Bauch.
Abends im Bushcamp bekamen wir Besuch von einem neugierigen Possum (Kusu).
Possums gehören ebenfalls zu den Beuteltieren und sind nachtaktive Jäger. Sie ernähren sich von Insekten, kleineren Tieren wie z.B. Vögel und Früchten.
Dromedar beim überqueren der Strasse.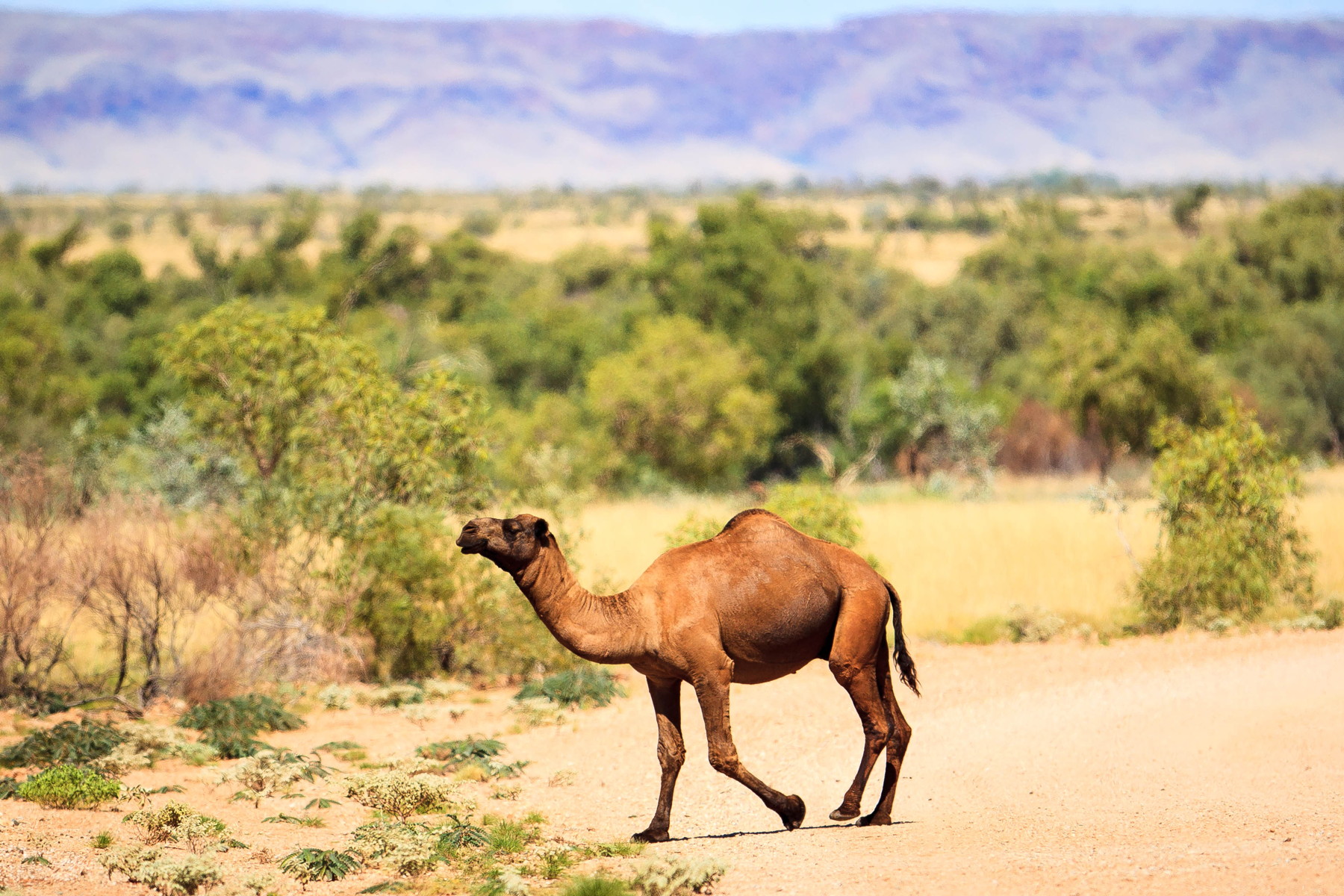 Dromedare sind in Australien im 19. Jahrhundert von Europäern als Lastentier bei der Erkundung des Landes eingeführt worden. Inzwischen sind die Dromedare verwildert und leben frei in den Wüstenregionen von Australien.
Dieser weißer Pfau gehört nicht wirklich zu den "wilden" Tieren die wir gesehen haben, da wir ihn  in der Nähe von einem Roadhouse entdeckt haben. Dennoch ist er als Albino eine Besonderheit und somit eine kurze Erwähnung wert.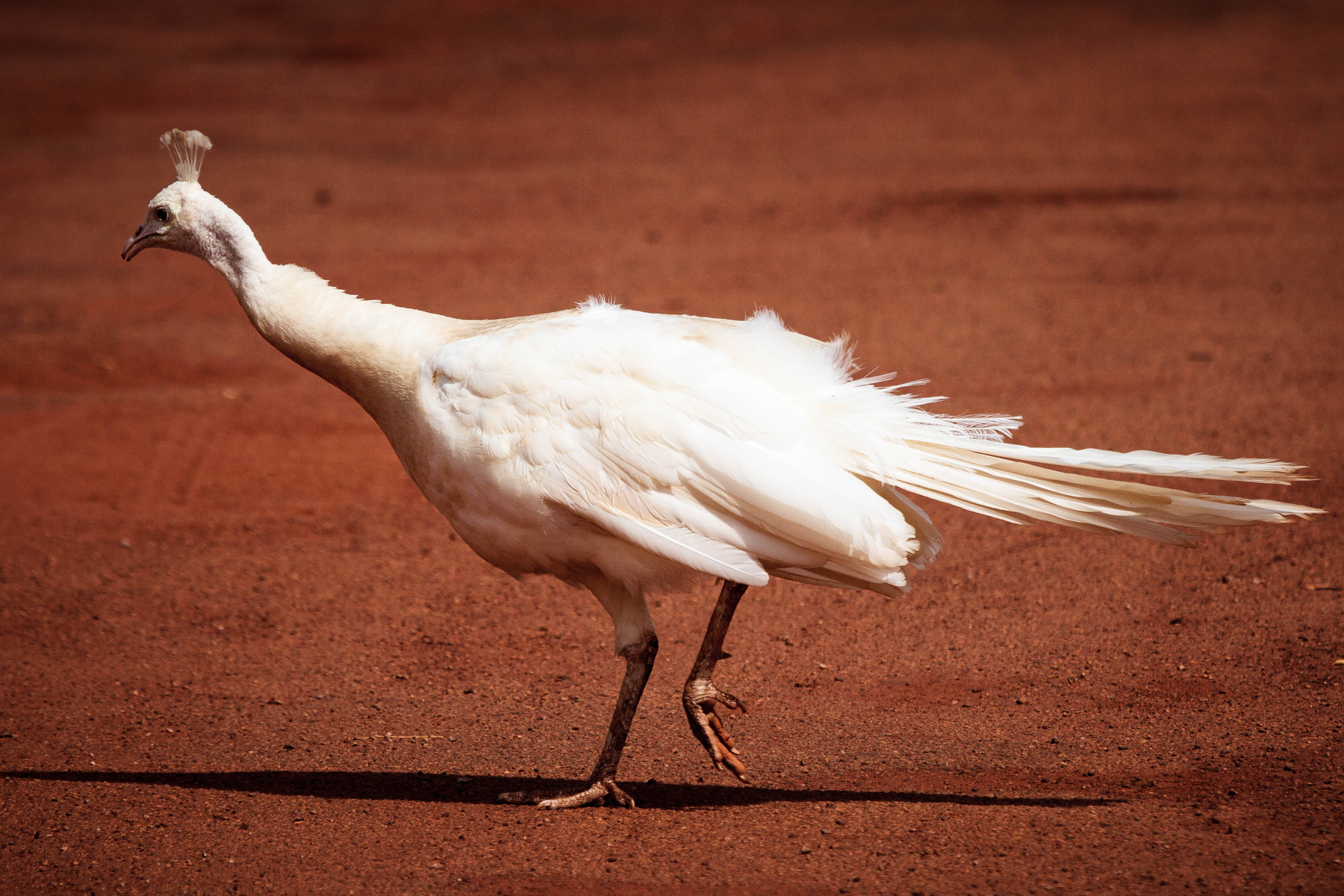 Pelikane am Strand auf der Suche nach Fisch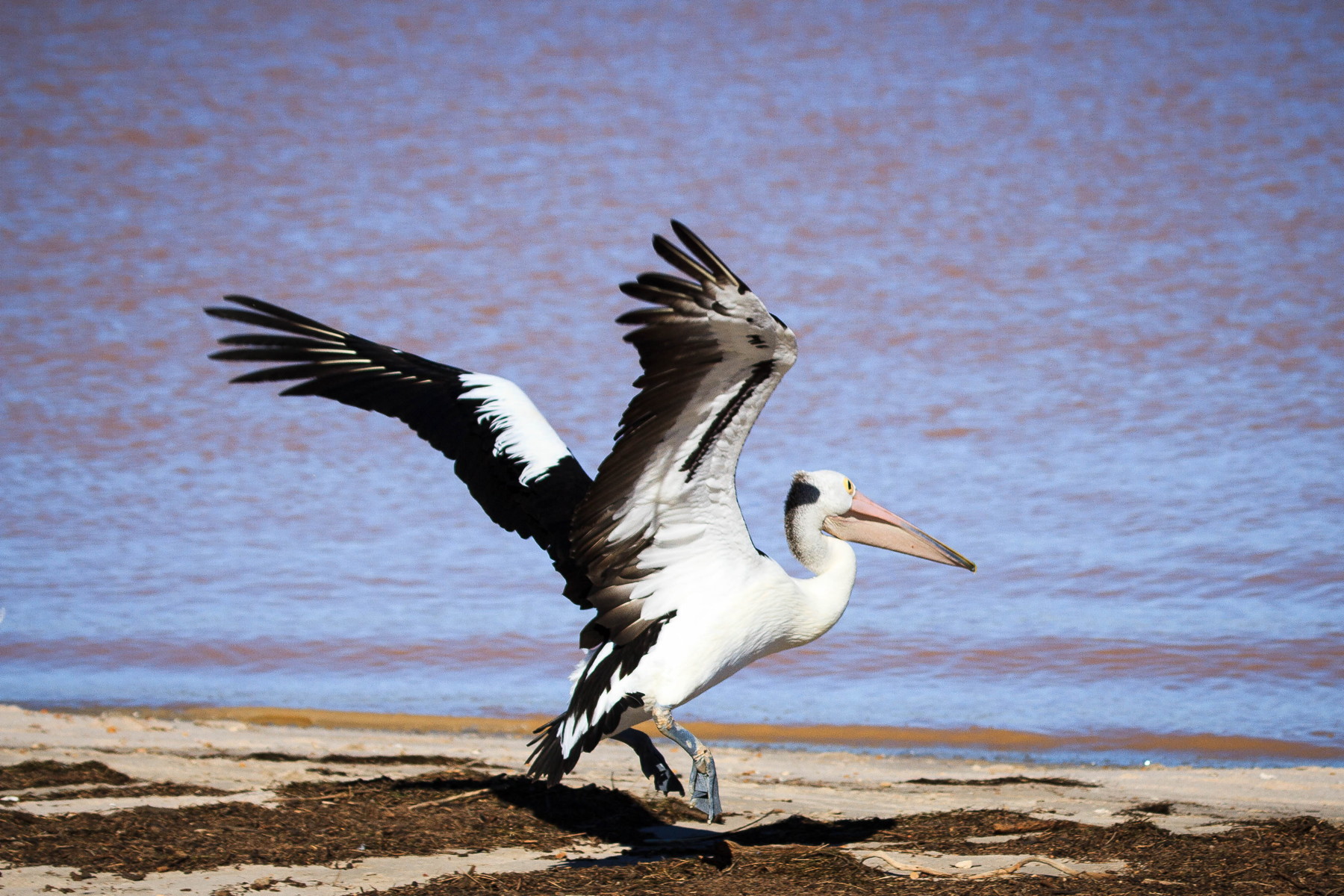 Kakadus im Baum. Kakadus sind in vielen verschiedenen Farben und Größen weit verbreitet in ganz Australien.