Daintree Nationalpark, well known from most of the Queensland documentaries and also home of the rare Cassowaries, birds not able to fly, but huge as an Emu. As they are rare, we were not too confident to find one, but to start with the great news, we managed to find even two. It was raining cats and dogs, but we managed to get a photo, really happy about this.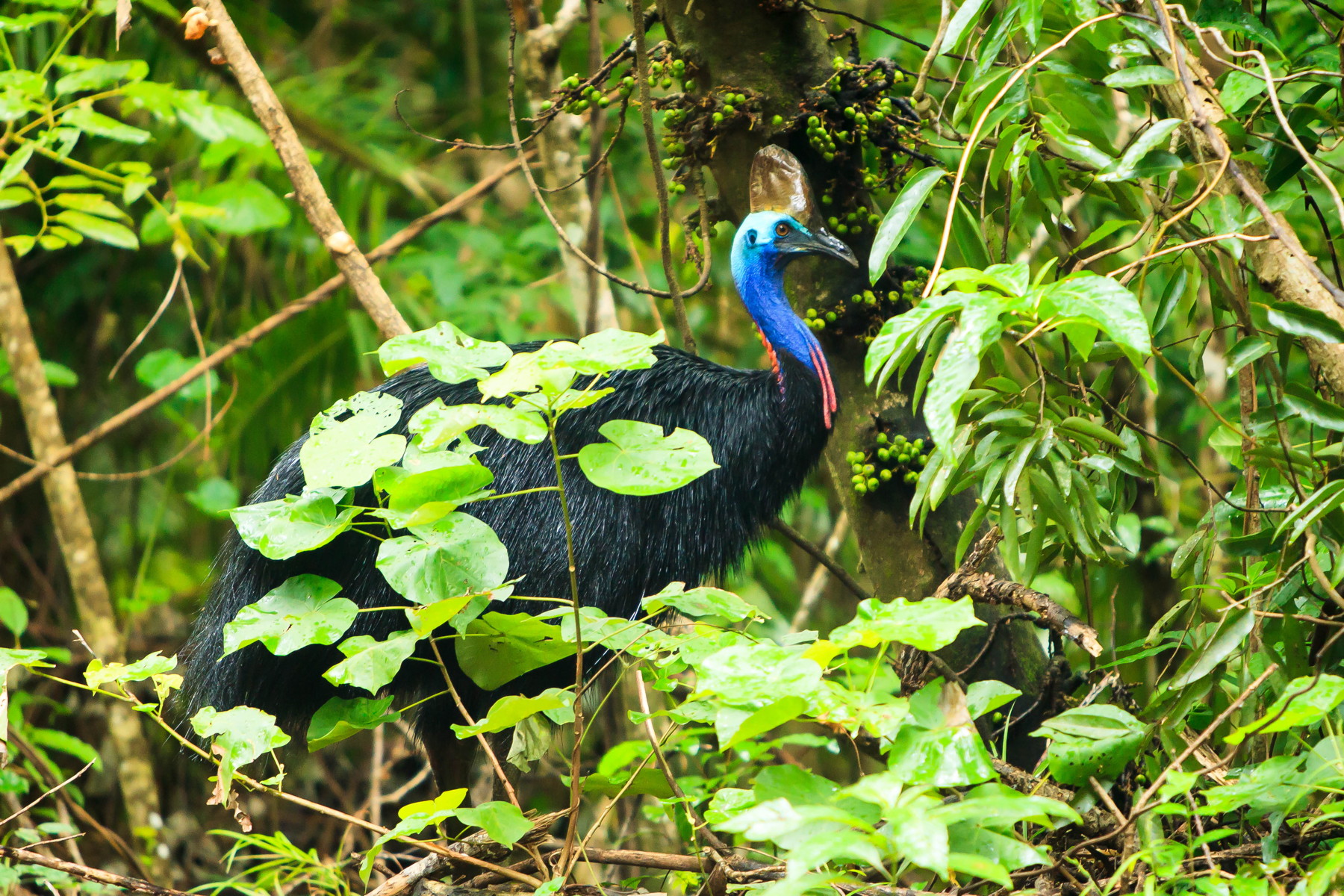 Unfortunately we had a lot of rain during the days in Daintree, but you anyhow need to focus on the small things in the rainforest. If you just try to find the big animals it will rather be a disappointment, so we had a nice walk were we found some smaller animals.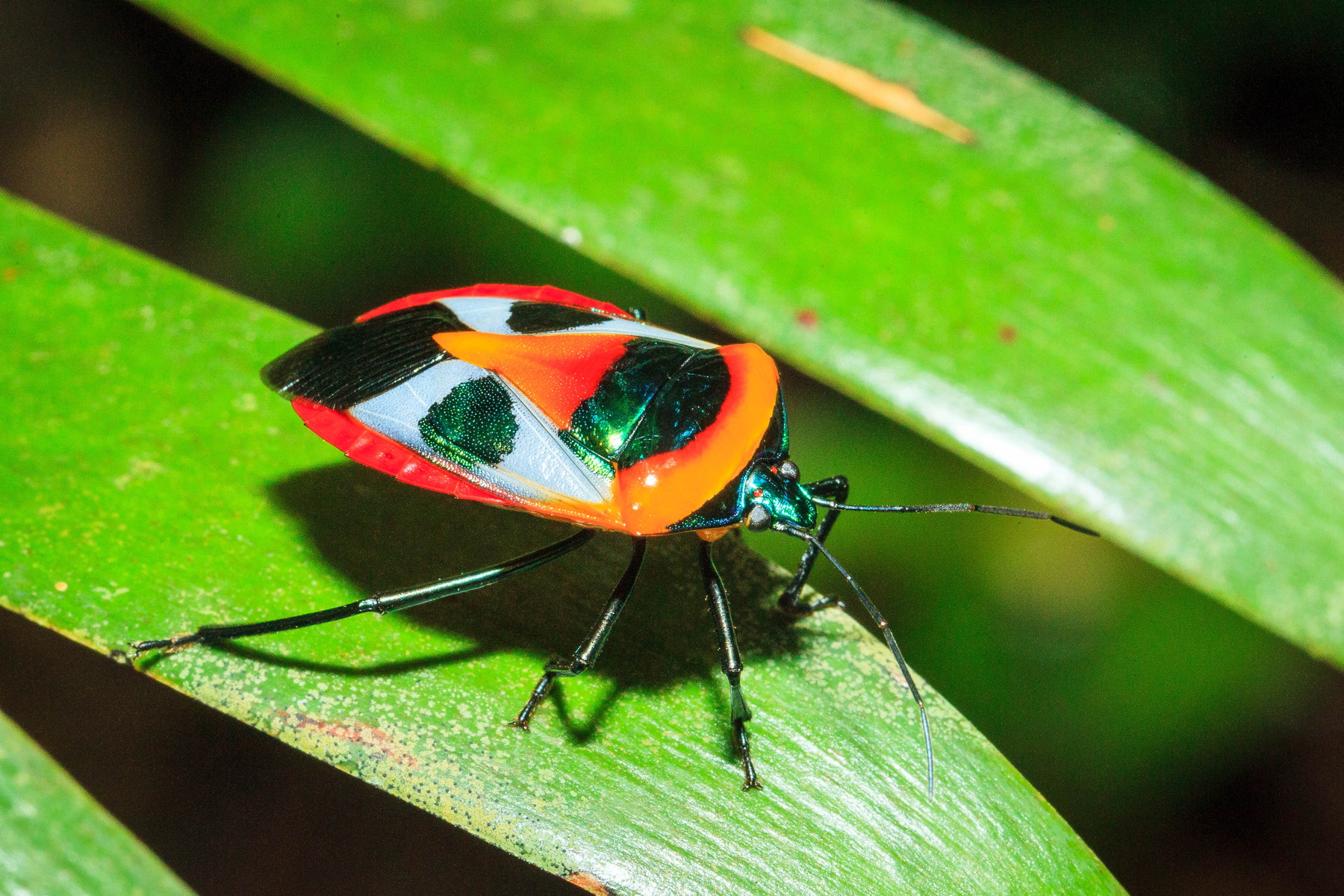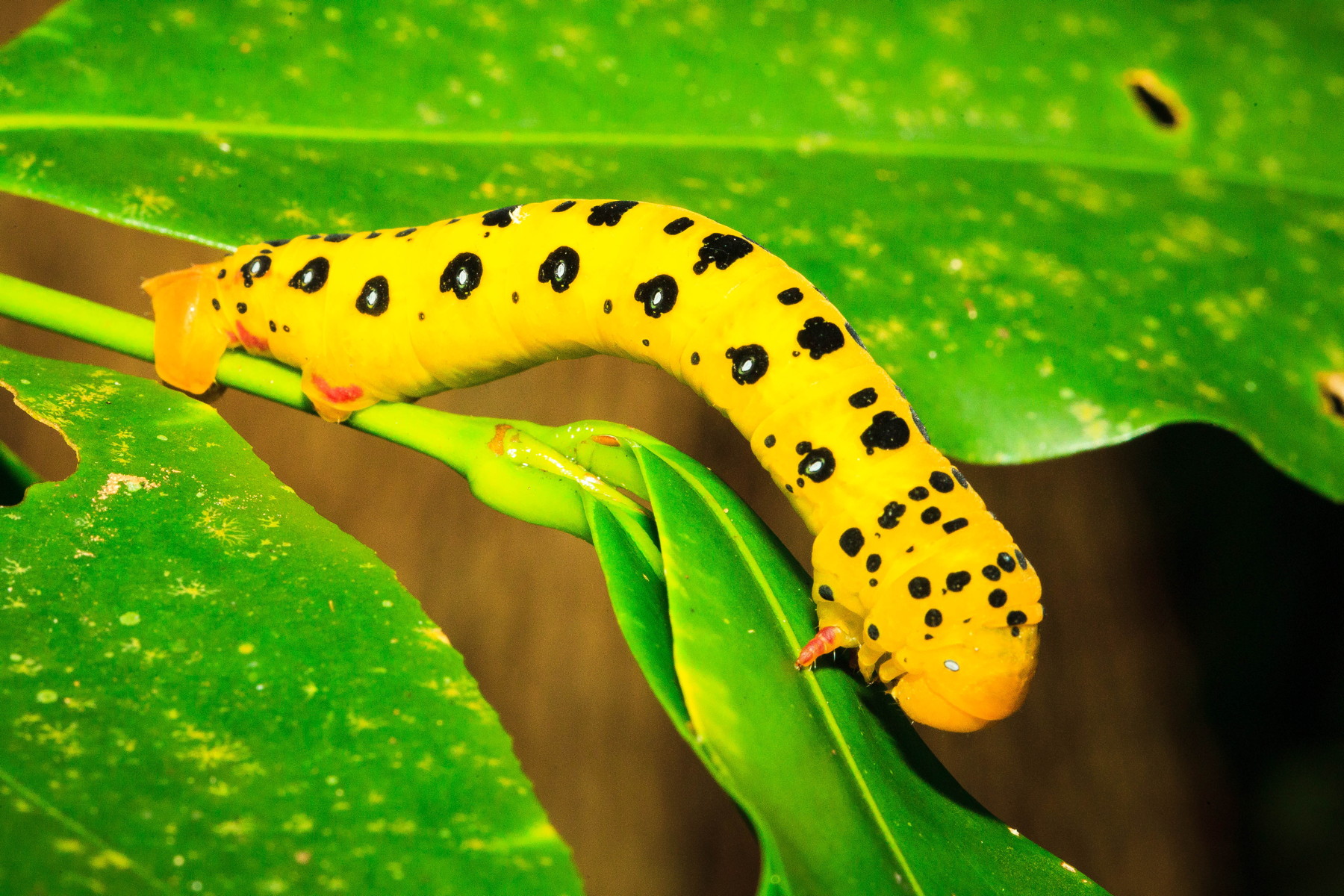 Every now and then you even find a bird, but even they are rather hard to find when it rains.
The last day in Daintree started with a nice surprise, at least for a few moments we saw the sun, first time since couple of days. What a great start for the day.
It is so much nicer hiking in the rainforest if it is not only raining, or at least if you only have a bit of rain (even that makes you happy after some days).
Heading North on the Bloomfield track, which is 4WD only, you immediately realise that the amount of people is decreasing. Therefore you have the one or other river crossing and some very steep hills up and down through the forest.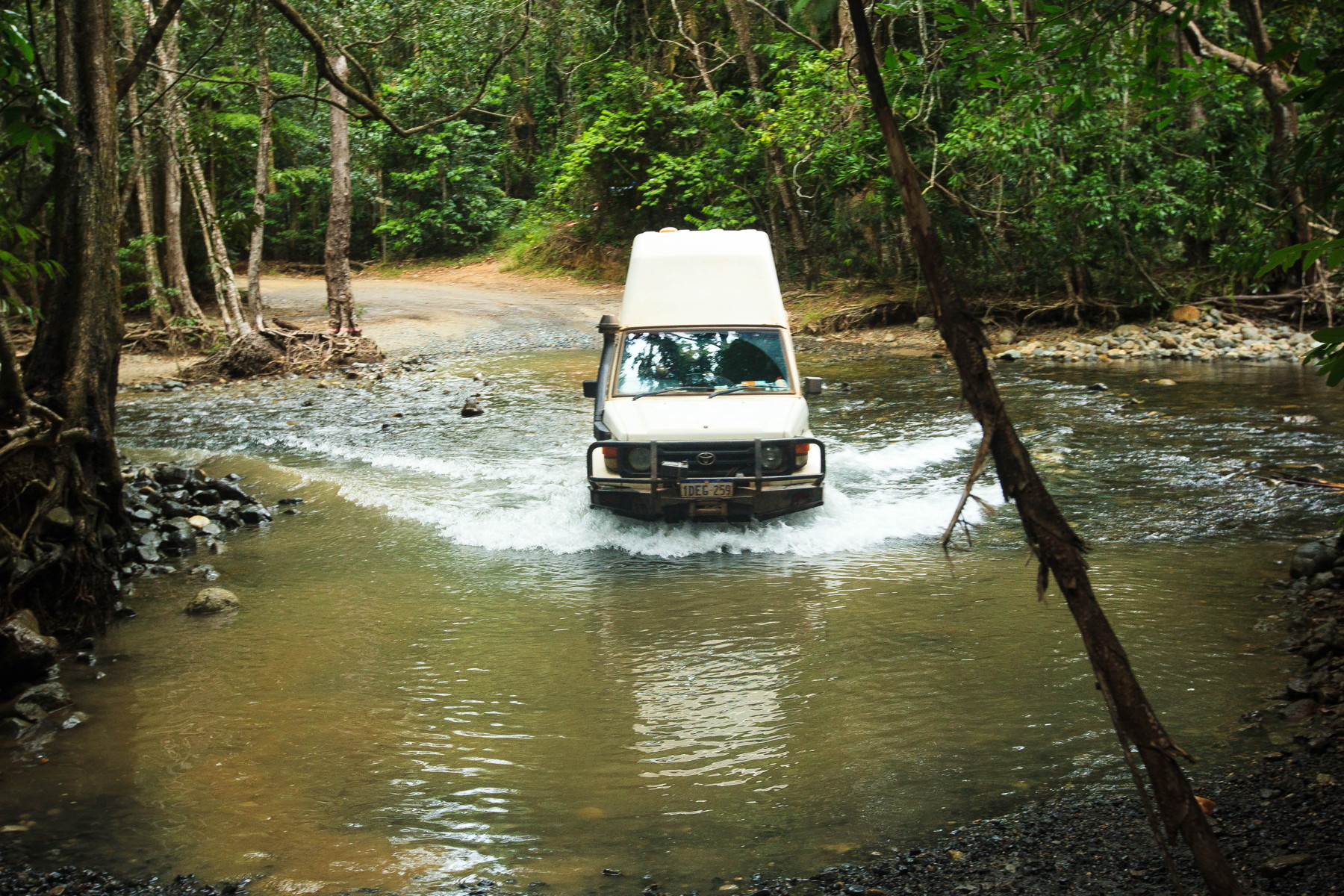 Really beautiful, being nearly alone again. On that track, we found a beautiful beach, sun was shining and hundreds of crabs were running around between the mangroves on the beach.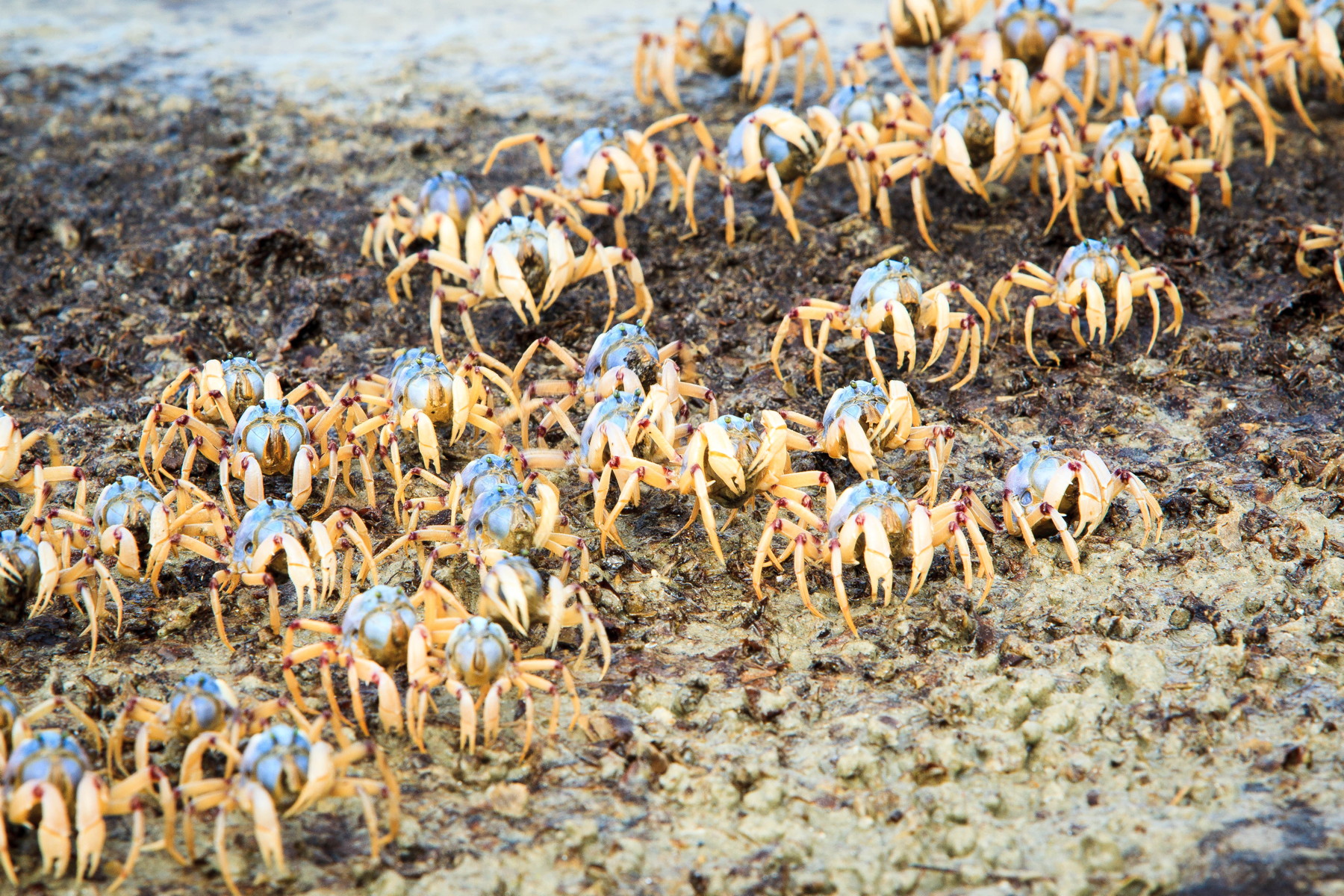 What a nice surprise, something we have never seen before. And what a nice area, beautiful sunshine after some days of rain. Happy end for the Daintree and us, so to say. 🙂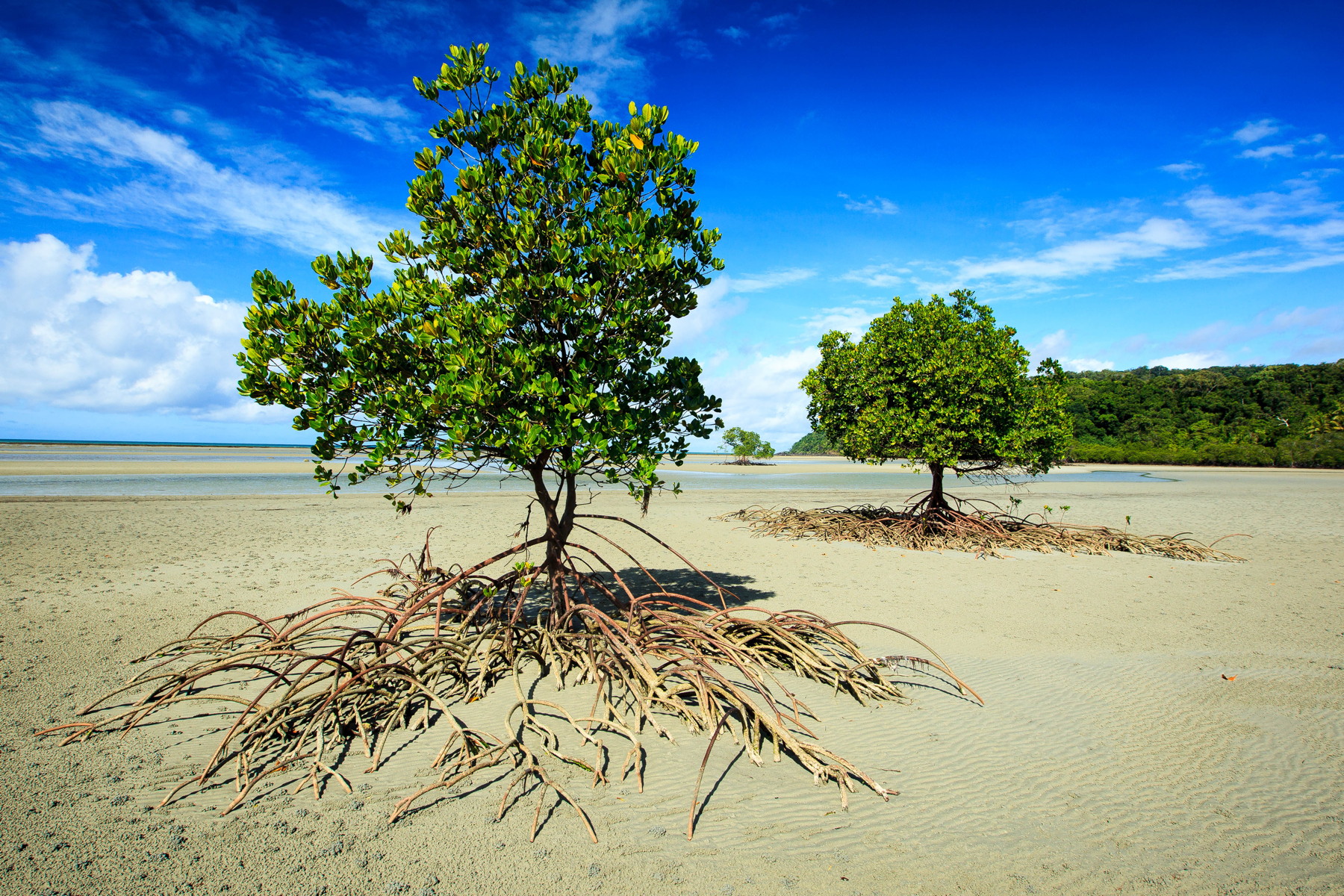 From here we are now heading towards Cape York, let's see what is possible with that kind of weather and all the rain we now had. Bit worried about the roads, but well, we'll see.