Finally the rain stopped in the morning and we nearly forgot about the collapsed bridge and the detour of 150 kilometres this was causing us. But not for long. Unfortunately the easy way in was rather difficult after the nightly rain, so we nearly got stuck in the deep mud. Fortunately our still good enough tyres (after nearly 45.000 kilometres in total) rescued us from the questionable pleasure of digging a car out of the deep mud.
So in the late afternoon we finally reached Dorgon Lake, where the Mongol Else dunes meet the lake. A beautiful view, even though the dunes are not the highest and most impressive ones. Walking around there alone and having it all for yourself in the morning is a wonderful experience and allows for some nice pictures in the warm light, too.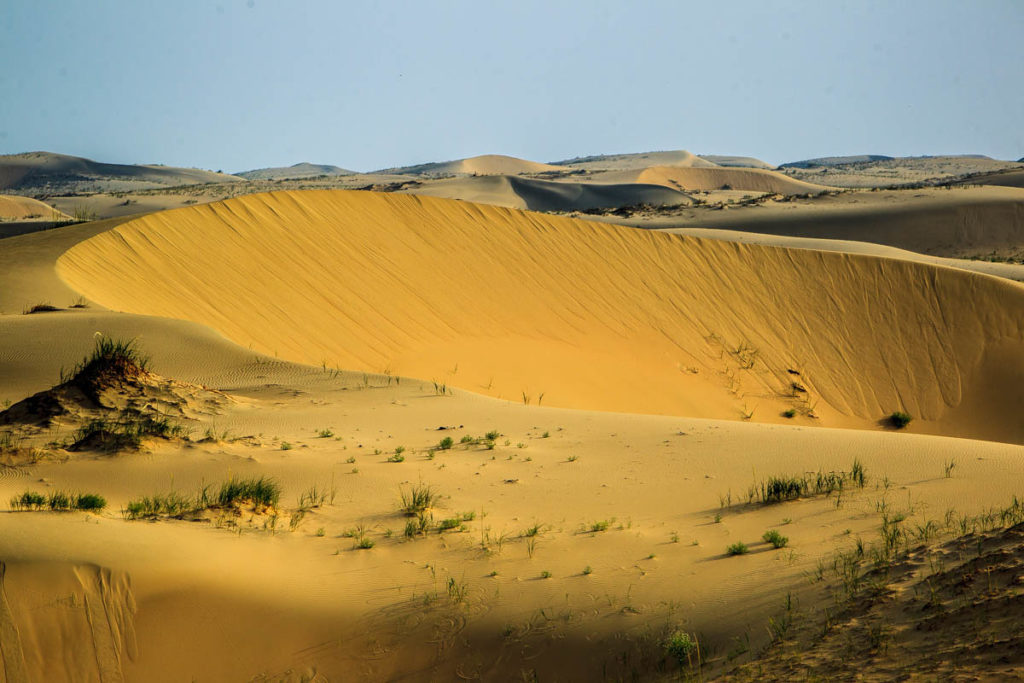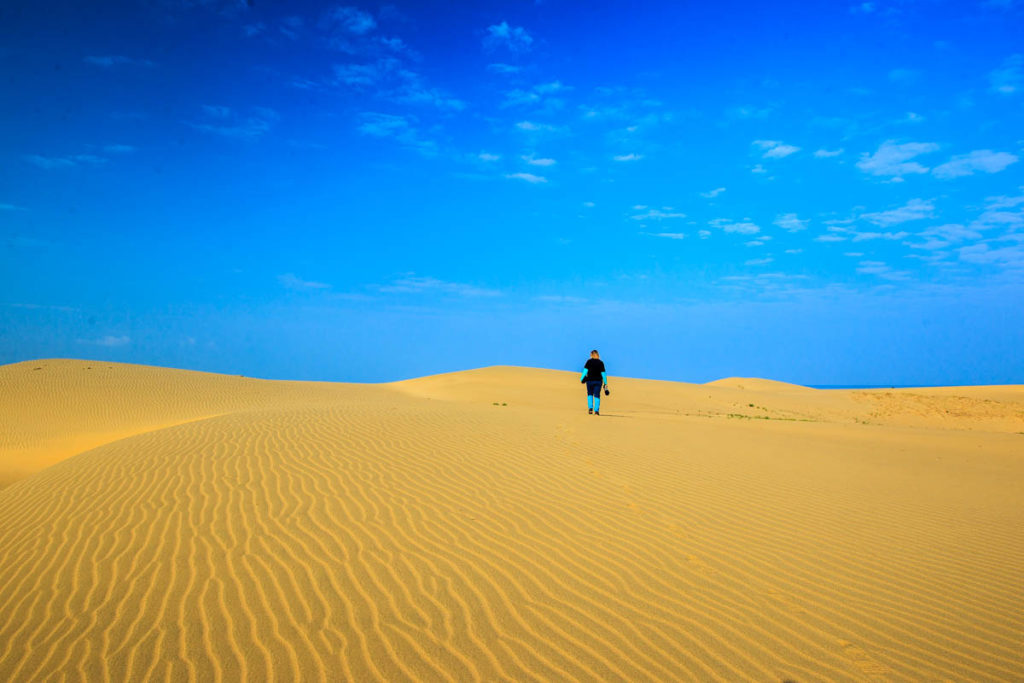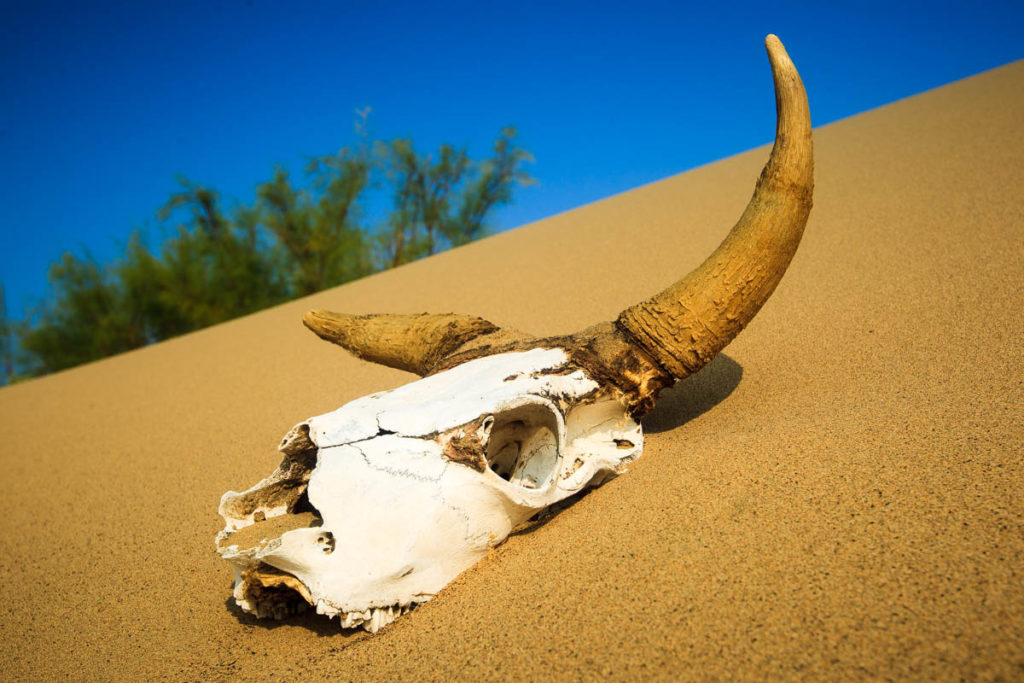 After a long morning walk exploring the dunes of Mongol Els, we decided to move on and follow the dunes. Means we took a track South of the dune area and followed it the next three days till we reached the city of Altai. The great thing with this is that you have on one hand the dunes on your right side, always about 10 kilometres away, but on the other hand you drive through an amazing Mongolian landscape. Sometimes even too wide to get it banned on a photo, still we hope the following pictures will provide you an idea of the region.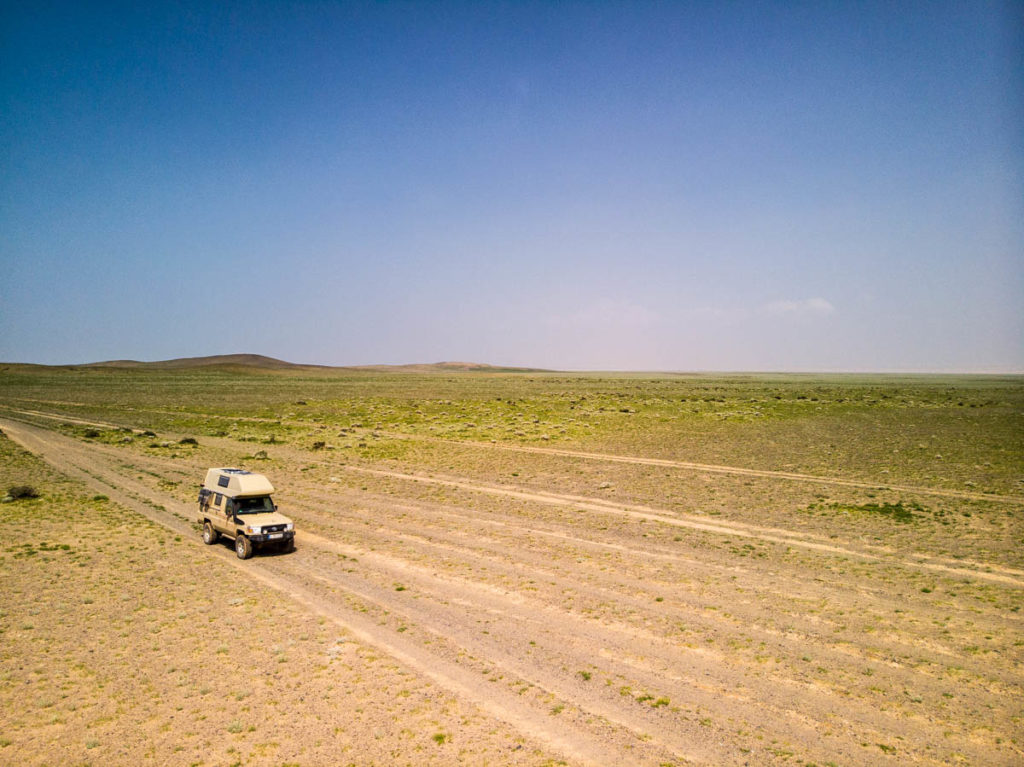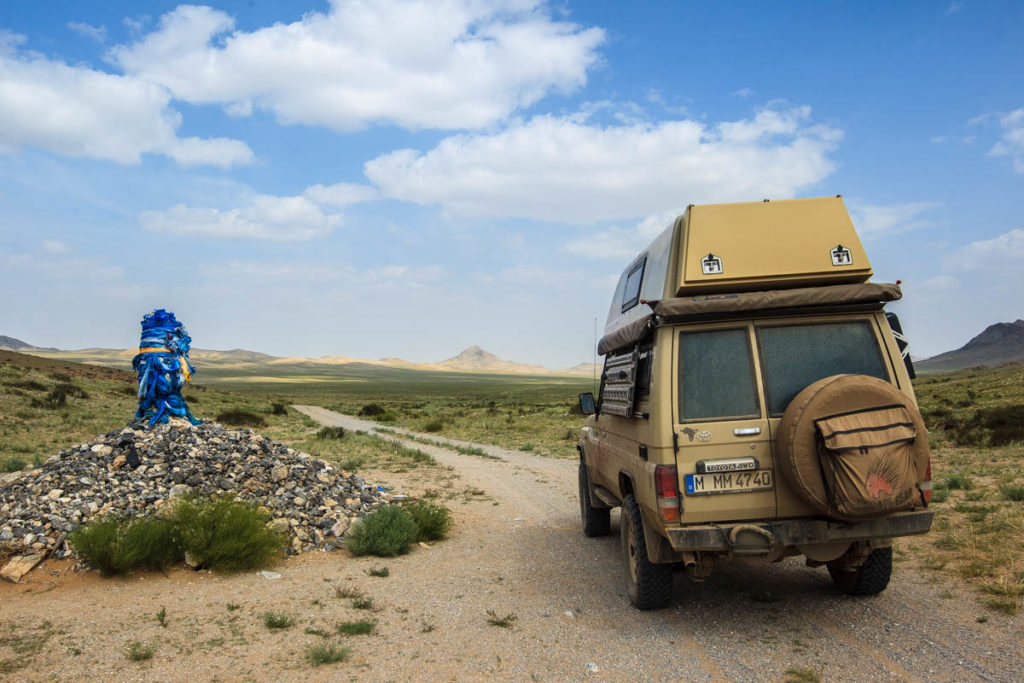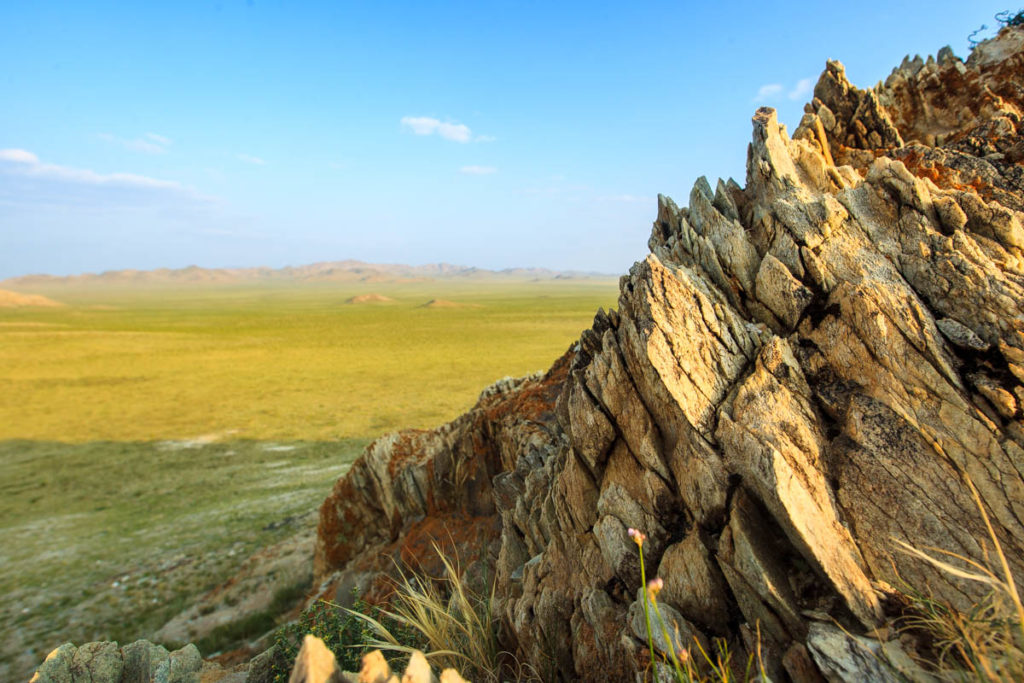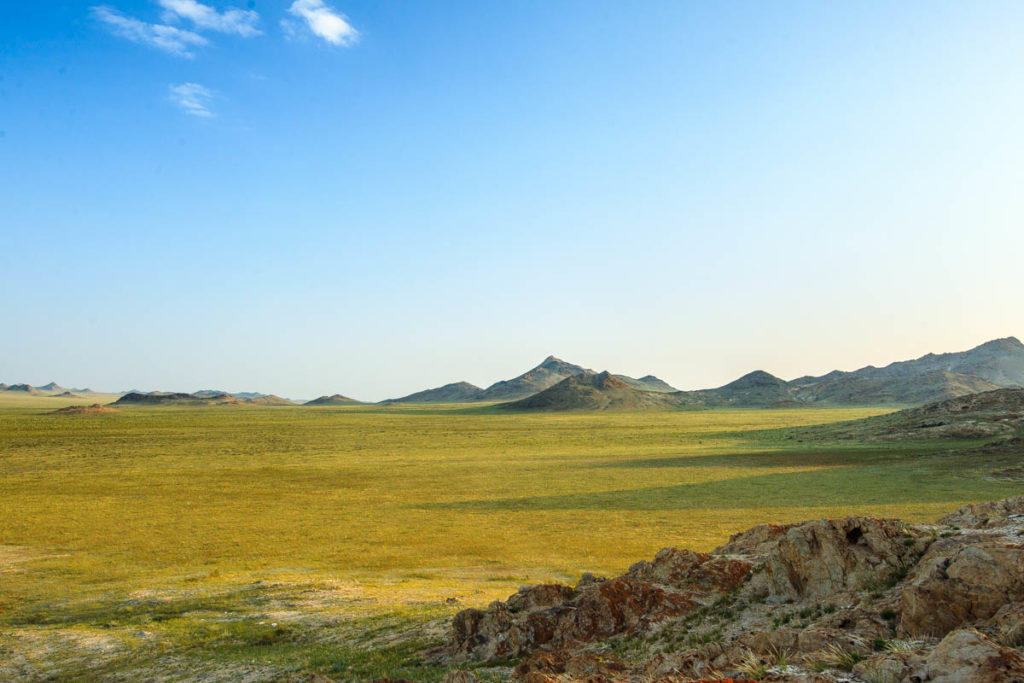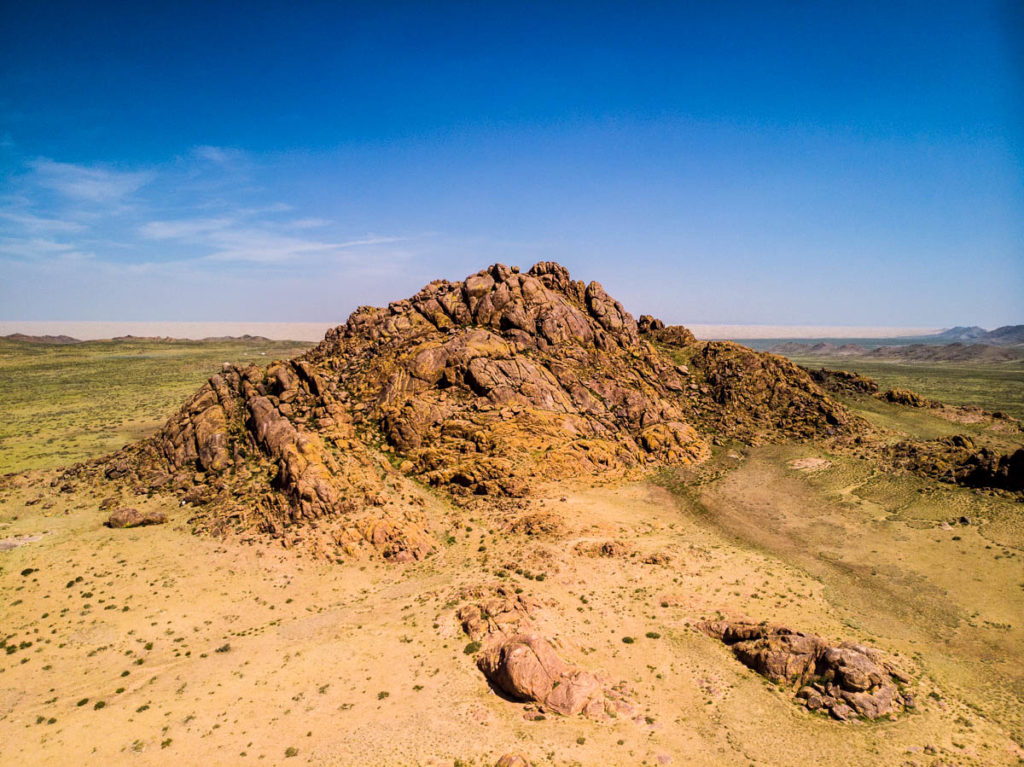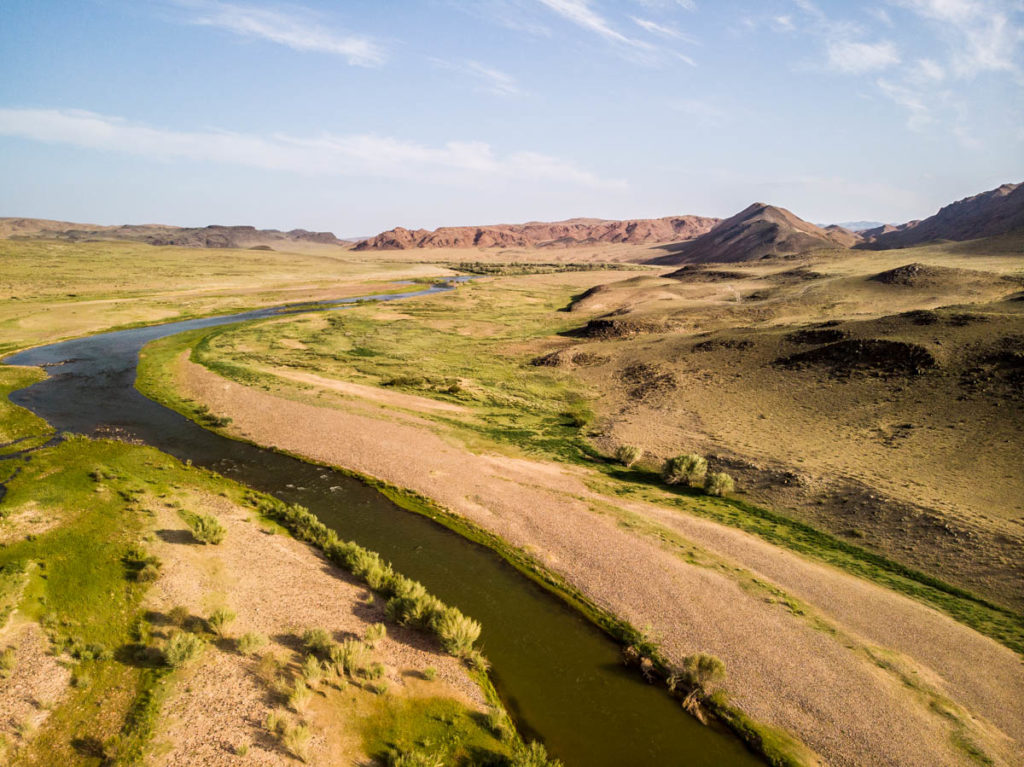 Of course it provides you also with fantastic camping possibilities.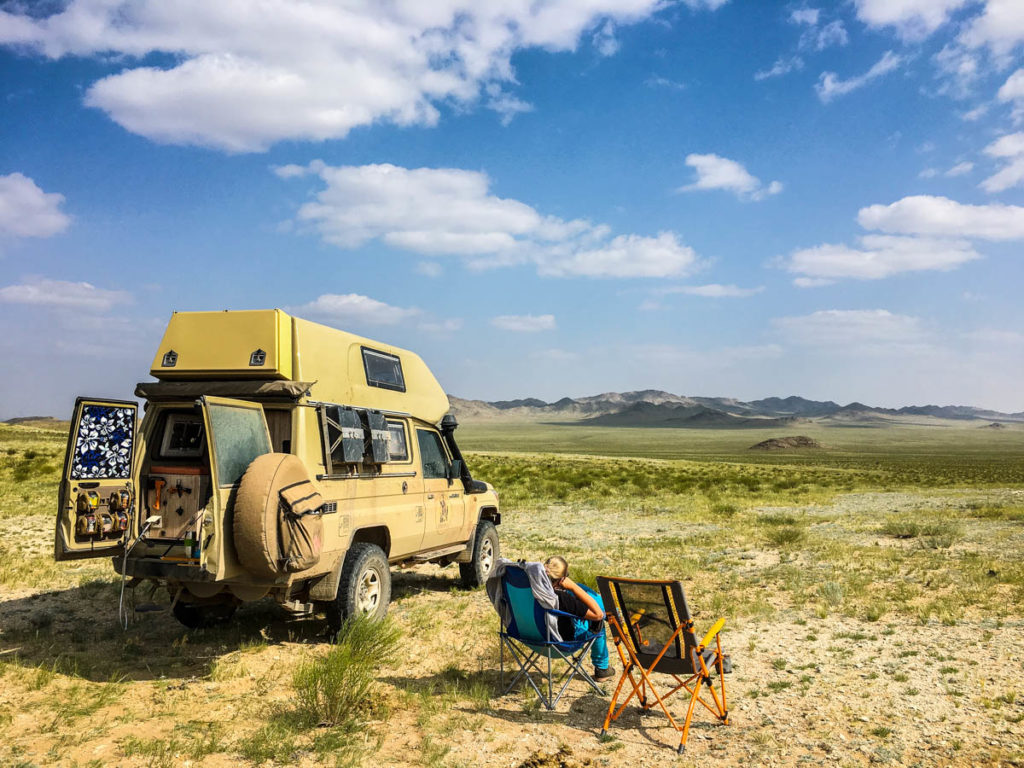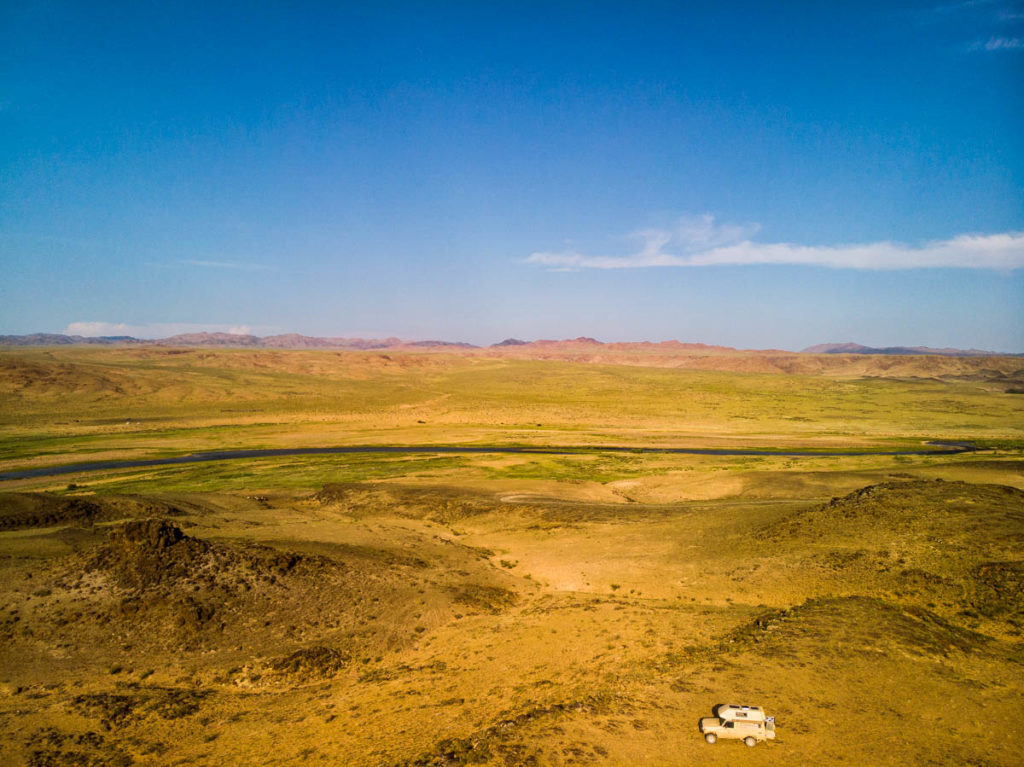 Overall we like Mongolia already a lot, even after a couple of days in the country only. Finally we have the opportunity to spot some wildlife again, has been rare on this trip so far. One of the mornings we were really lucky with these vultures, amazing birds and extremely cooperative, as you can see. 🙂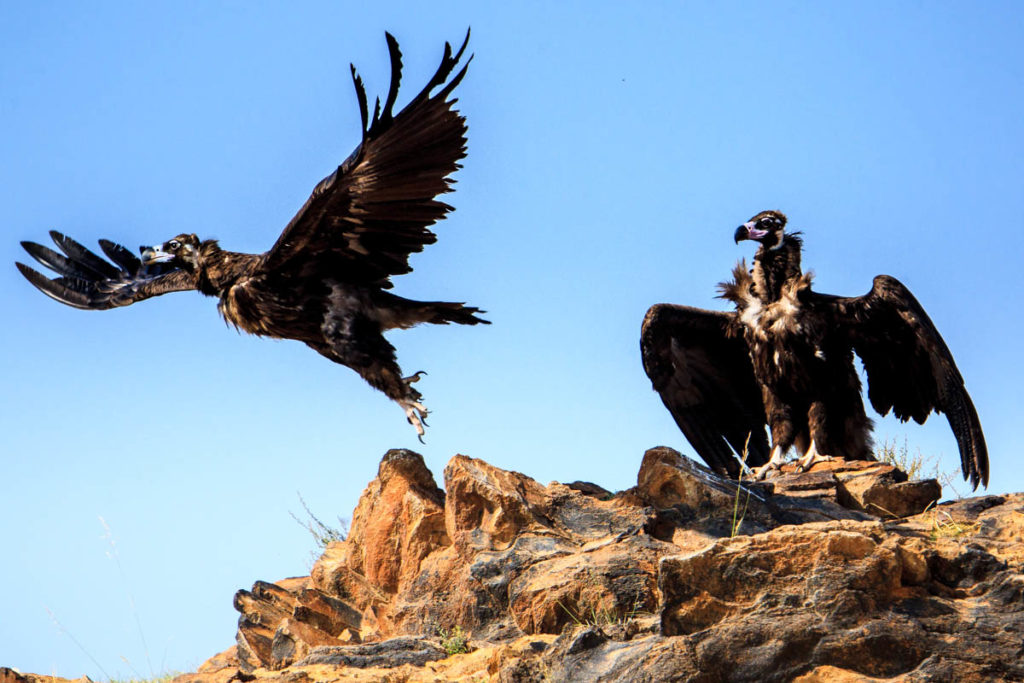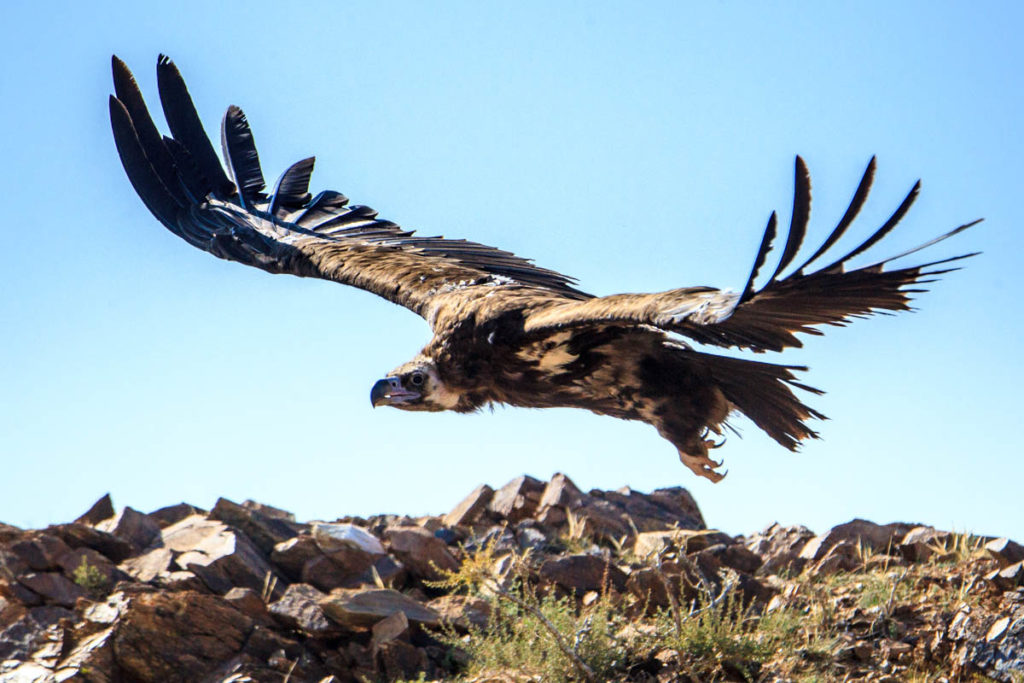 Well and the local life in the yurts is also not as ages ago, very obviously. Beside having satellite TV and solar energy, the mobile network in Mongolia is amazing, too. You might be in the middle of nowhere, but you have 4G. Not sure why we are not able to do this in Germany, but well…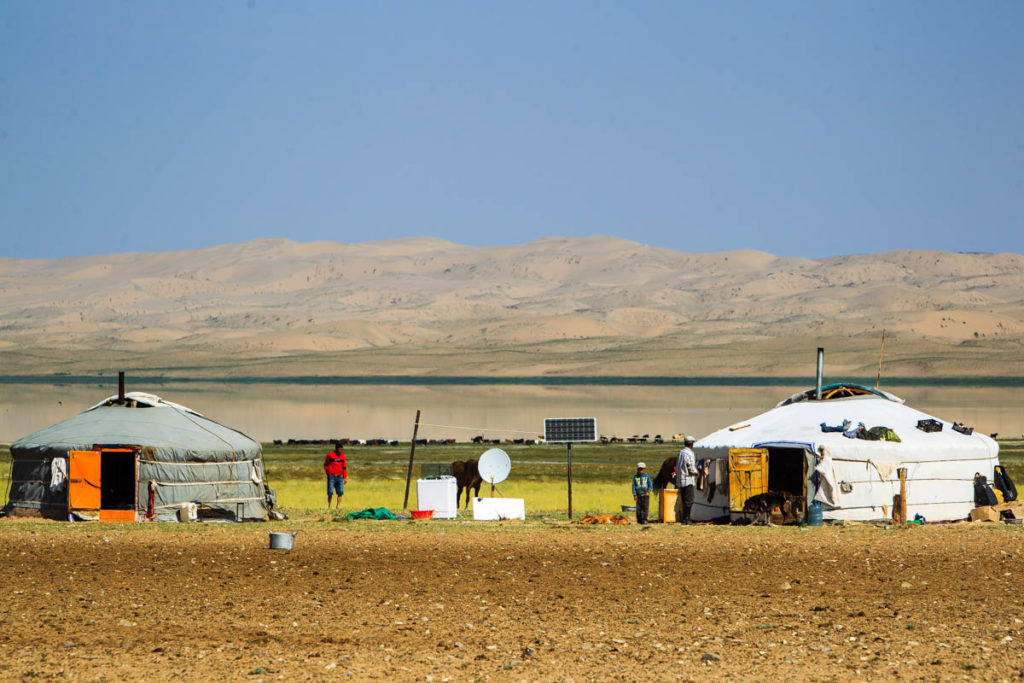 Somehow in contradiction to all the tech-stuff they use nowadays, road signs are back to basic.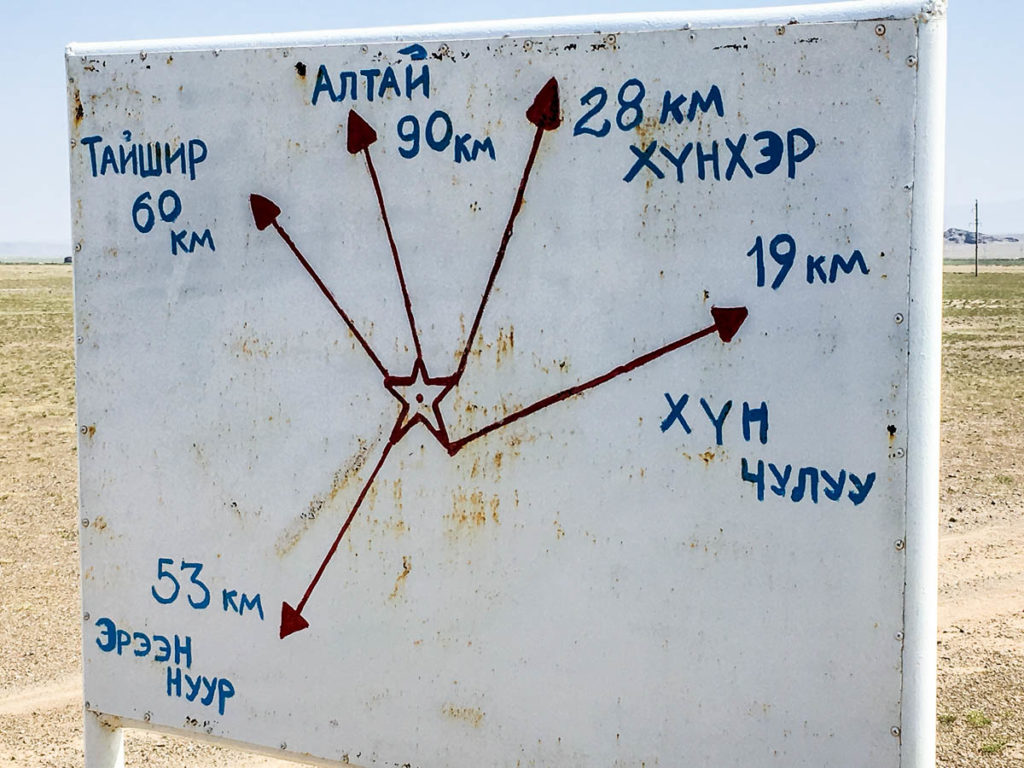 But you find also lots of religious places here in the region, sometimes something simple, sometimes amazingly beautiful.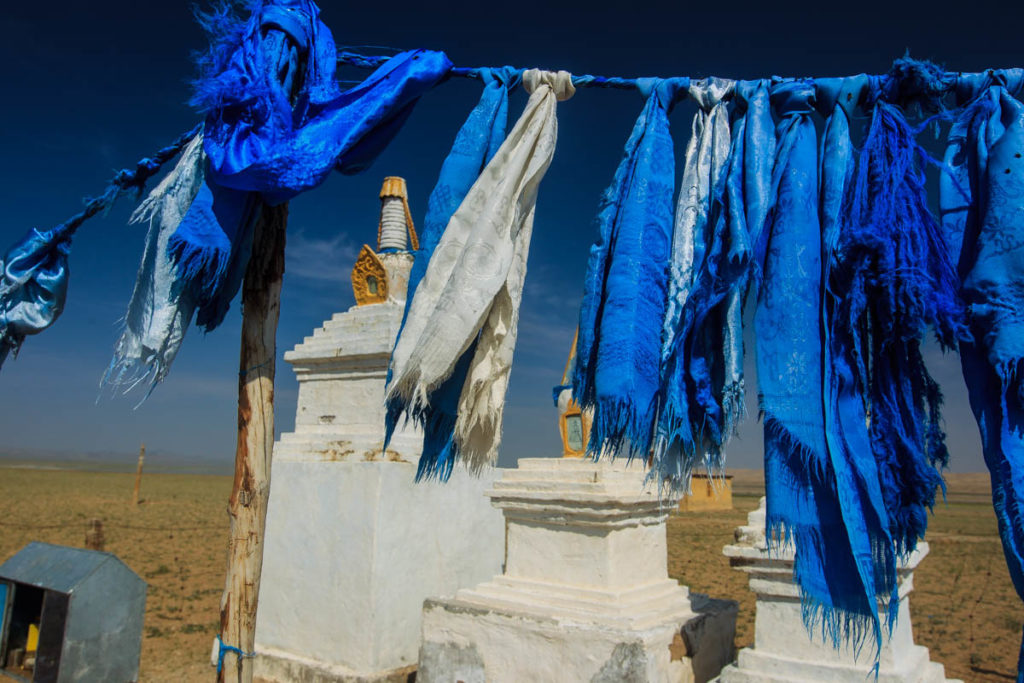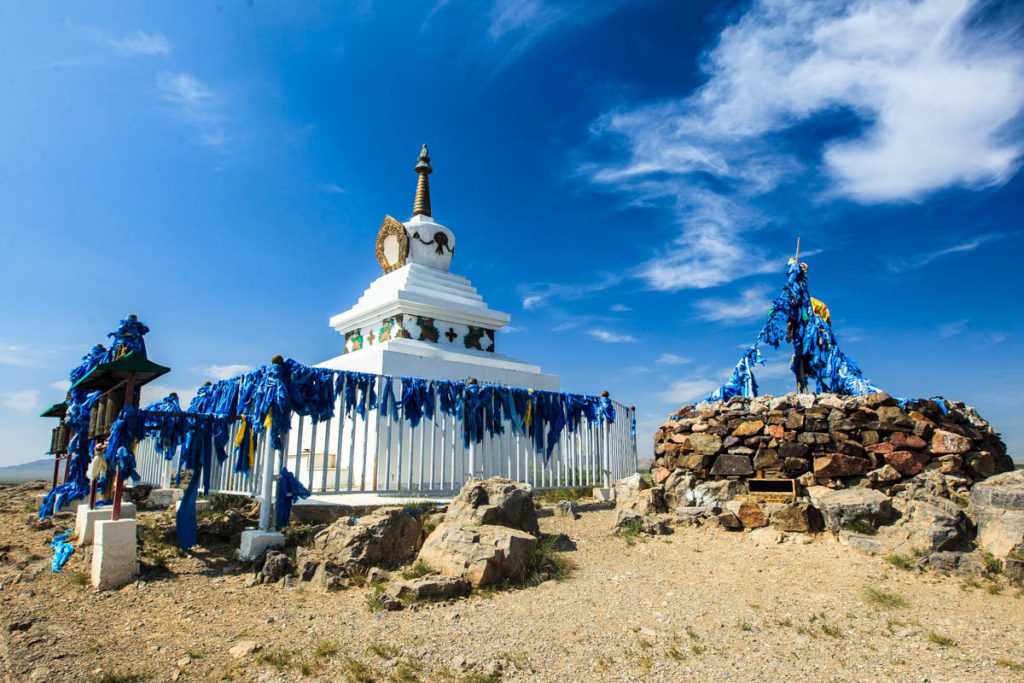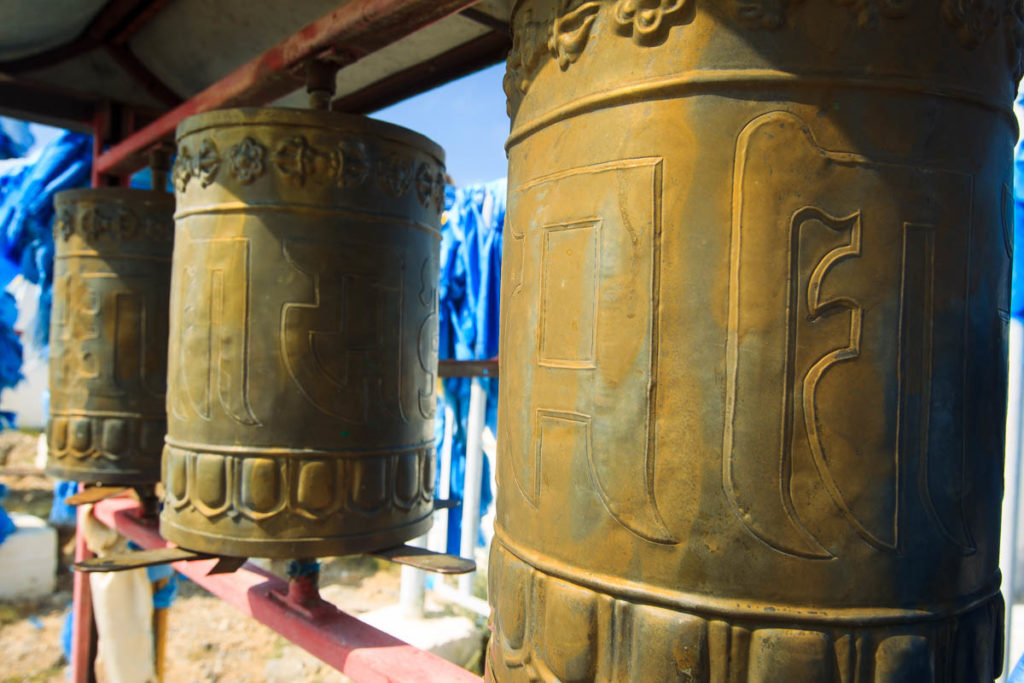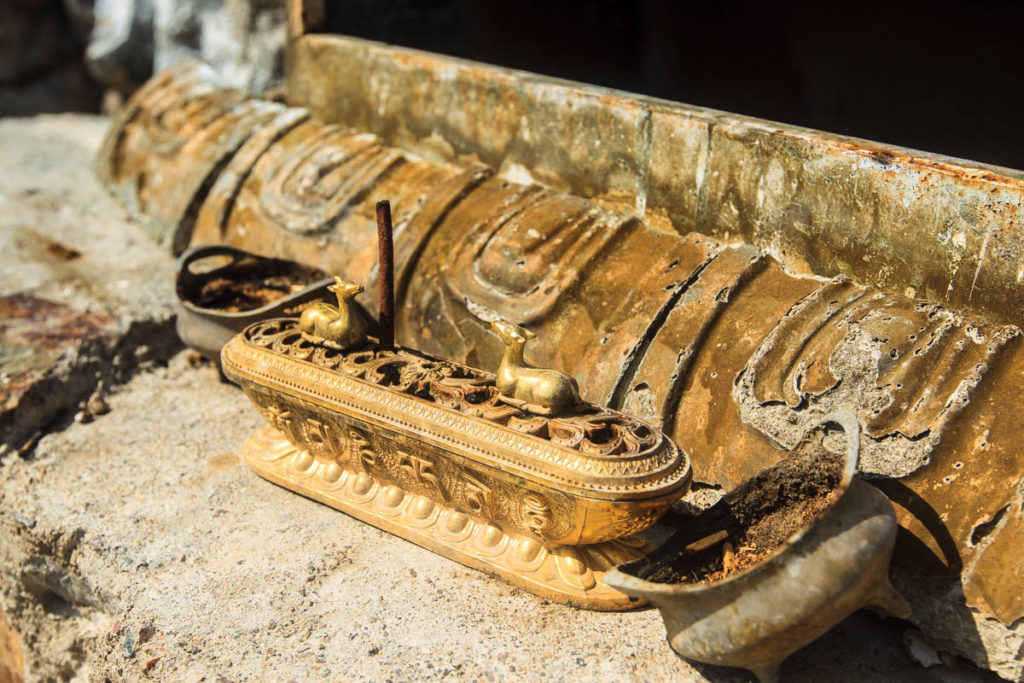 Sitting now here in the camp with a glass of red wine, we must admit that Mongolia is somehow touching us. It is such a wide country, so "empty" and still somehow impressing us. Hard to describe, but it clearly is a special place and we are excited and looking forward how it continues.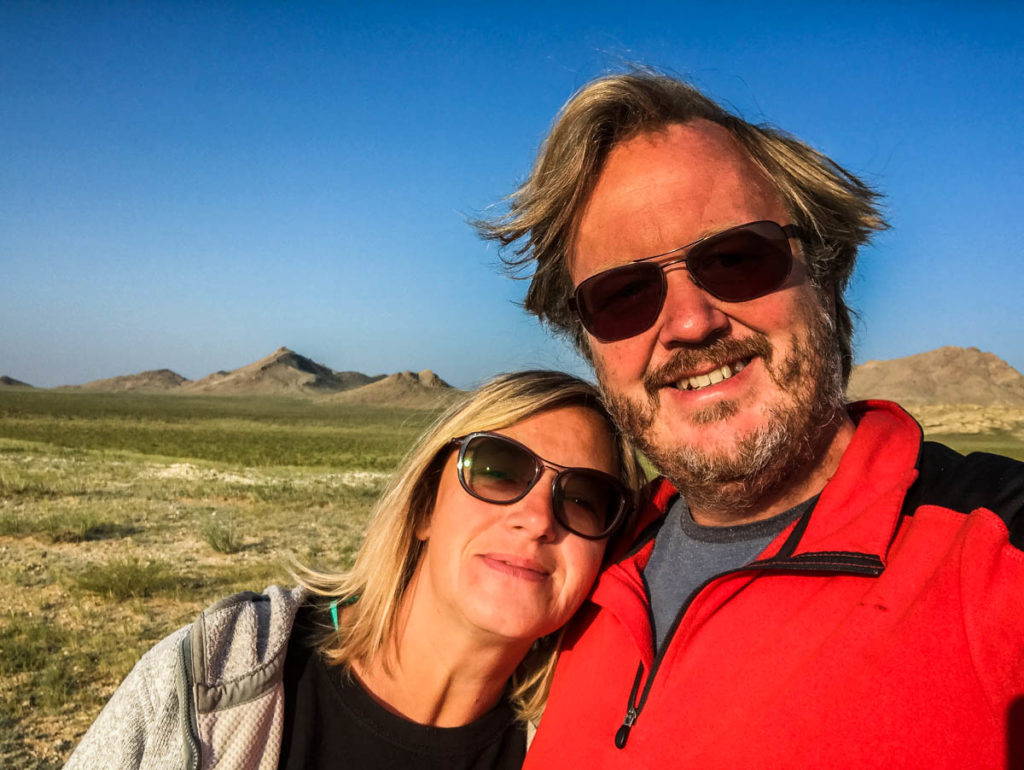 You are interested to see how it continues from here? Well, stay with us and you will see it soon. 🙂